These Christmas Desserts include 30+ of the best holiday baked goods. We've got Christmas cookies, cheesecakes, and more classics that everyone will love!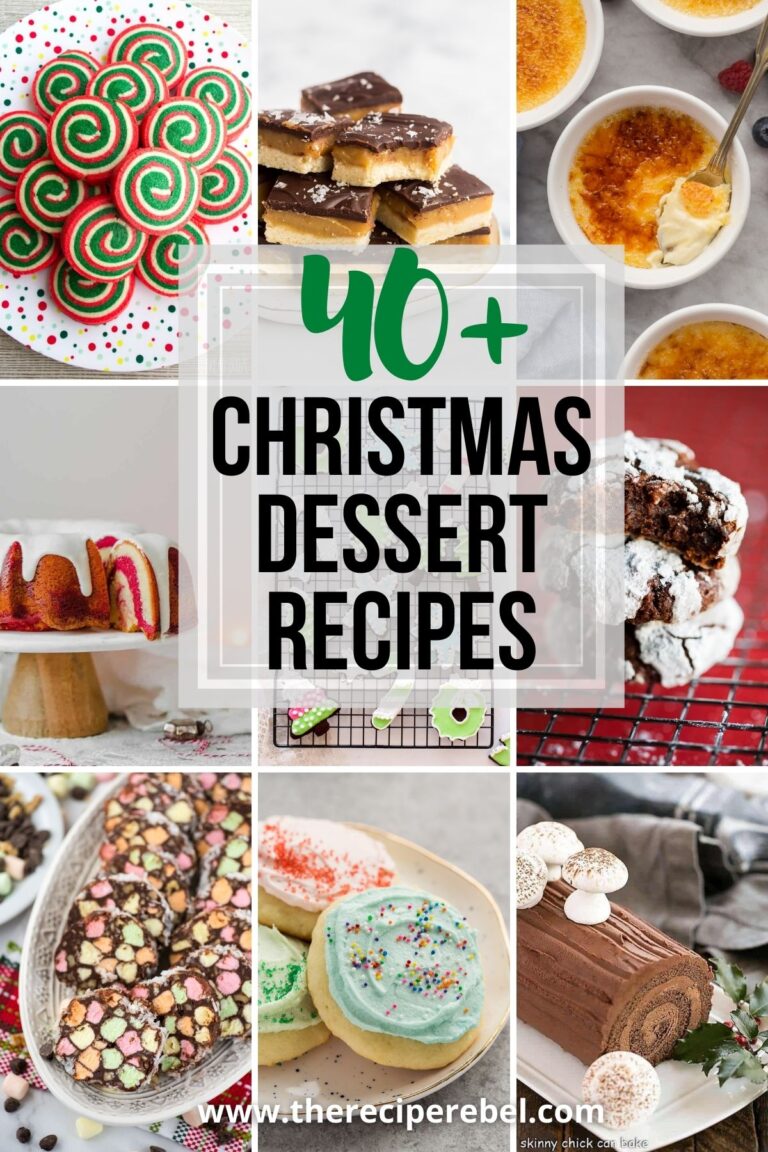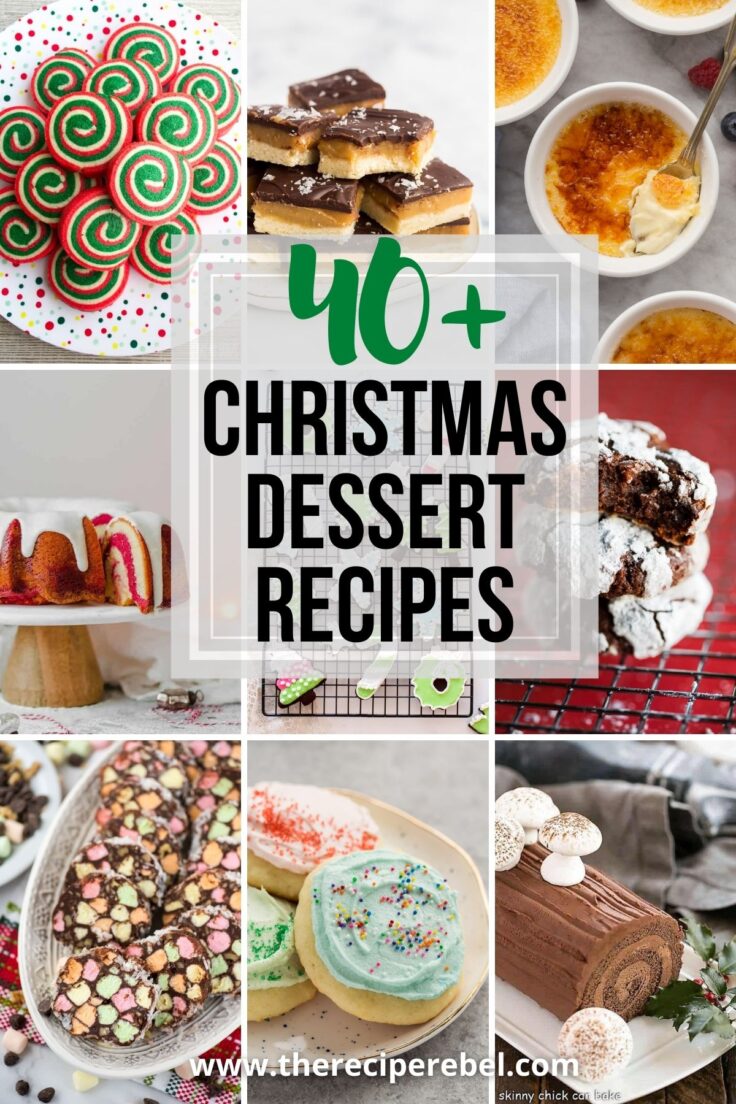 The holiday seasoning is one of my favorites times to cook, bake, and just generally eat all the food. It's the most wonderful time of the year, right?!
So, to get into the holiday spirit, I decided to gather up all of our favorite Christmas dessert recipes (along with a few from our friends) to create the ultimate list of Christmas treats.
What Desserts Do You Have on Christmas?
There are probably too many classic holiday sweet treats to even name. We all know Christmas cookies are a classic, but did you know there are Christmas cakes, pies, cheesecakes, puddings, and more?
Some are inherently festive and some can be decorated in festive ways. In my opinion, you can make any dessert a Christmas dessert if you really want to. 😉
How to Make Christmas Desserts More Festive
If the recipe allows it, there are plenty of ways you can make your desserts Christmas-themed.
Frosting. Whether you're frosting cookies, cakes, or bars, you can easily give them Christmas colors with a couple drops of red or green food dye.
Sprinkles. Grab holiday colored sprinkles and decorating sugars to shake over cakes, pies, or cookies.
Flavorings. Some recipes can even be altered to utilize classic Christmas flavors. Peppermint extract is great in brownies!
How to Prepare Ahead of Time
While prepping and storing desserts ahead of time totally depends on each specific recipe, here are my general storing rules.
Cookies. Baked cookies will last for around 1 week at room temperature, 2 weeks in the fridge, or 3 months in the freezer. If your cookies are frosted, separate layers in storage containers with parchment paper. Unbaked cookies can also be stored in the freezer for up to 3 months.
Cakes. In general, cakes will last in the fridge for 3-4 days. They can also be stored unfrosted in the freezer for up to 3 months.
Bars and squares. Most bars and squares can be stored in the fridge for up to 4 days or in the freezer for 2-3 months.
Cheesecakes. Many cheesecakes can be stored covered in the fridge for 3-4 days or wrapped tightly in the freezer for up to 1 month.
More delicate desserts such as creme bruleee are best served right away. BUT the good news is you'll be so ahead on everything else you can just focus on that!
Christmas Desserts
30+ Easy Christmas Desserts that your family and friends will love! From baked goods to Christmas Cookies to cheesecakes and all the classics.