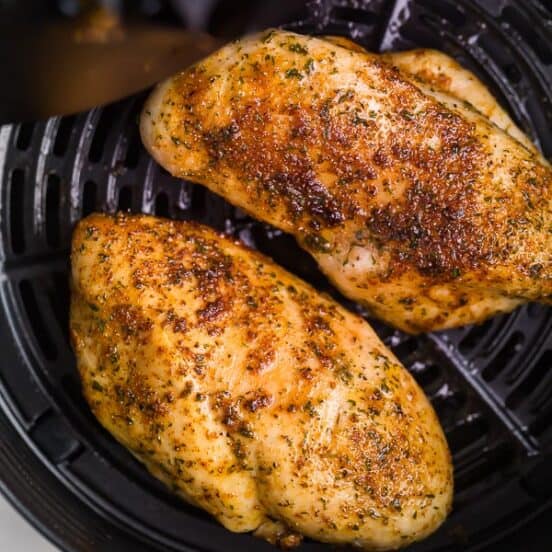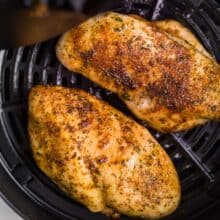 Air Fryer Recipes
Tons of easy Air Fryer recipes for beginners all the way to experienced air fryer users! Air fryer dinners, side dishes and appetizers that you'll come back to again and again.
We are all about easy dinner ideas here and the air fryer has made dinnertime even easier! We love using our air fryer to cook a variety of recipes, including dinners, side dishes and appetizers.
See all of our favorite air fryer recipes down below!
Most popular Air Fryer Recipes
What is the best air fryer?
The best air fryer is the one that works for you!
We have tried out a few over the last few years and we have come to love the basket style over the convection oven style (with the racks). I just find the food cooks more quickly and gets crispier.
We have two Chefman air fryers (a 3.7 quart and an 8 quart) and we use them both all the time. There are lots of other brands that we haven't tested, so the best way to know where is a good place to start is to ask around. Poll family and friends who have one they love and go from there!
These homemade Chicken Taquitos are packed with classic Mexican flavors, a juicy shredded chicken filling, healthy veggies, and melted cheese.…
Air Fryer Chicken recipes