A wide variety of Crockpot Chicken Recipes to make dinner time simple! Pasta, soups, stews, tacos, chicken breasts and chicken thighs — you won't get bored with this list of slow cooker chicken meals!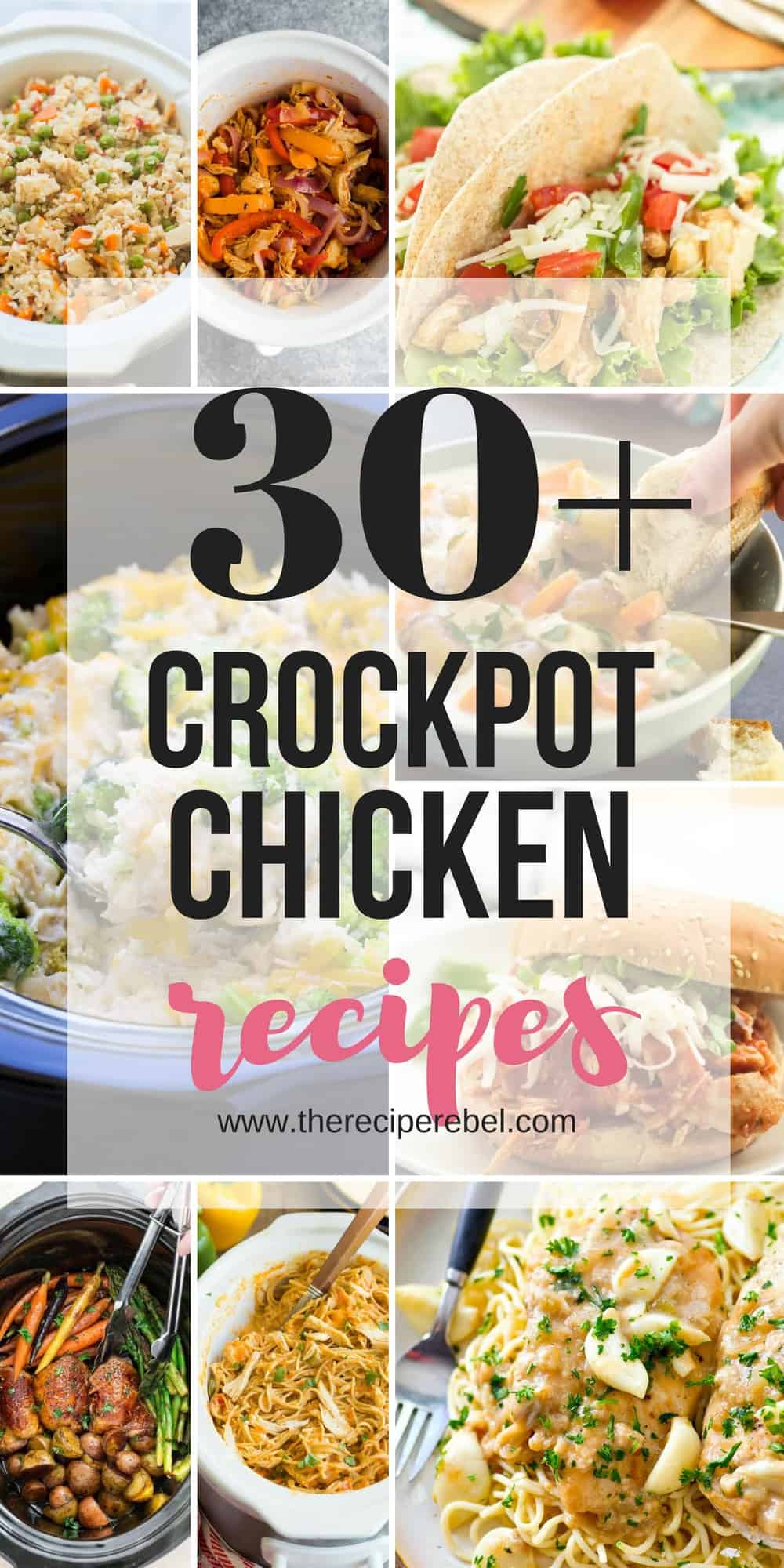 I don't know about you, but where we are in Manitoba, September has been downright frigid.
I'm totally feeling all the crockpot chicken recipes — soup, pasta, saucy or cheesy! I definitely use my slow cooker in the summer as well, but there's just something about a hearty chicken dinner cooking away in the crock pot all day long that is better when it's cold out.
I have to say that the pastas, the soups and stews are where we're headed first on this list. The chicken spaghetti right up top is one of our all time favorites! It's made without cream of chicken soup and has some extra veggies snuck in for good measure 😉
Tips and tricks for these Crockpot Chicken Recipes:
All of these slow cooker chicken recipes use either chicken breasts or chicken thighs.

I'm going to be working on a slow cooker whole chicken recipe soon (it's one of my favorite ways to cook a whole chicken!), but for now, these are quick prep and minimal clean up recipes you can make on any weeknight.
Cooking Crockpot Chicken Breast:
My recipe for Slow Cooker Chicken Breast here has tons of extra tips for cooking chicken breasts in the crockpot — and a great multi purpose seasoning blend!
Chicken breasts are very lean and are great for absorbing all kinds of flavor.
Chicken breasts can dry out quickly in the crock pot if they are cooked for too long — be sure to follow each recipe and not to leave them to cook all day unless the recipe directs you too (we don't want tough, overcooked chicken!)
If you are cooking small pieces of chicken breast in the crock pot, you likely only need a couple of hours on low. Whole breasts may take a little longer — 3-4 hours on low or 2 hours on high.
I generally prefer to cook my chicken breasts as one piece in my crockpot chicken recipes so they stay moist, then remove and shred or chop. I find they stay much more moist this way!
Cooking Crockpot Chicken Thighs:
I have a great all-purpose recipe for Crockpot Chicken Thighs here — with lots of additional tips and tricks!
Chicken thighs are considered dark meat, which means they have a little more fat but also a ton more flavor.
They will stay moist longer and may be better suited to long cook times in crockpot chicken recipes than chicken breasts.
The recipes below use a variety of boneless, skinless chicken thighs and bone-in chicken thighs. Bone-in chicken thighs will require a significantly longer cook time so these two can not always be swapped.
If you're looking to save on a little fat (though our bodies do need some and chicken thighs are loaded with good things!), you can try using chicken breasts instead of thighs for some of the recipes below. Keep in mind that cook times would need to be adjusted and breasts will not retain the same amount of moisture.
Cooking frozen chicken in the crockpot:
This is a bit of a hot topic, and it is actually not recommended to cook frozen chicken in the crockpot because it sits at that "not cold enough but not hot enough" in between temperature for too long in the slow cooker.
That being said, I have often throw frozen chicken breasts into the crock pot to give myself a few extra hours of cook time (if I had to be away all day or something), and it's been fine for me, and I likely won't stop doing that.
You choose for yourself!
More chicken recipes:
Honey Balsamic Crockpot Chicken Thighs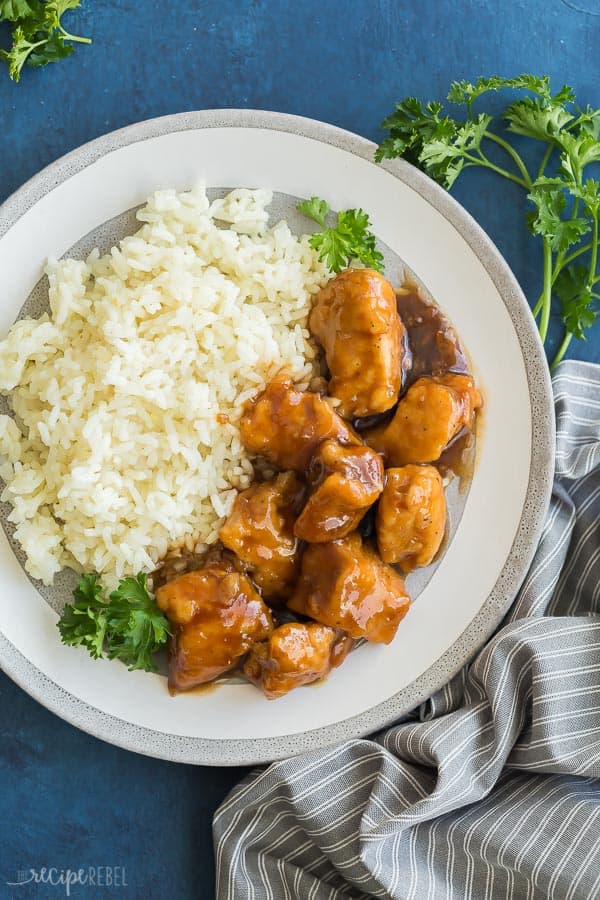 Italian Crockpot Chicken and Potatoes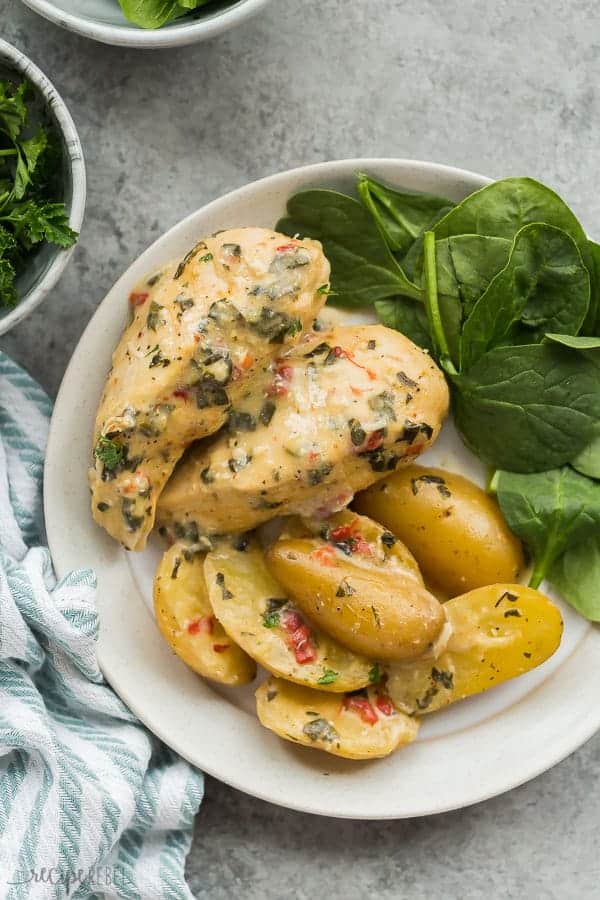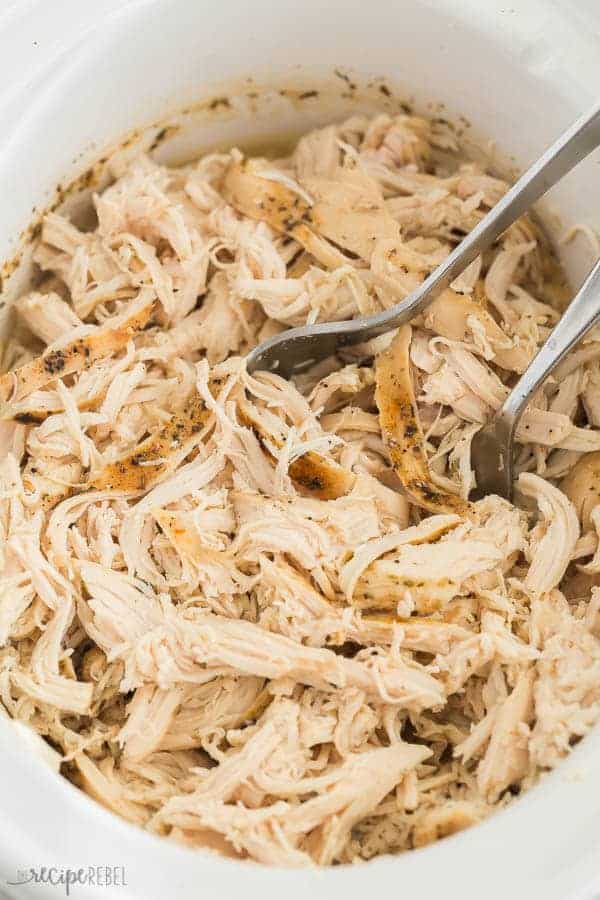 Cheesy Crockpot Chicken Spaghetti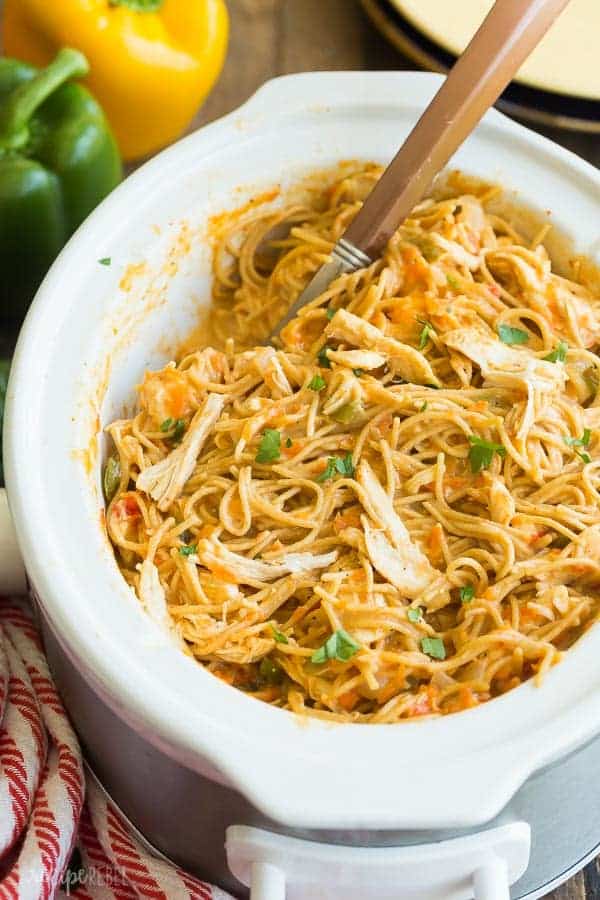 Slow Cooker Chicken Noodle Soup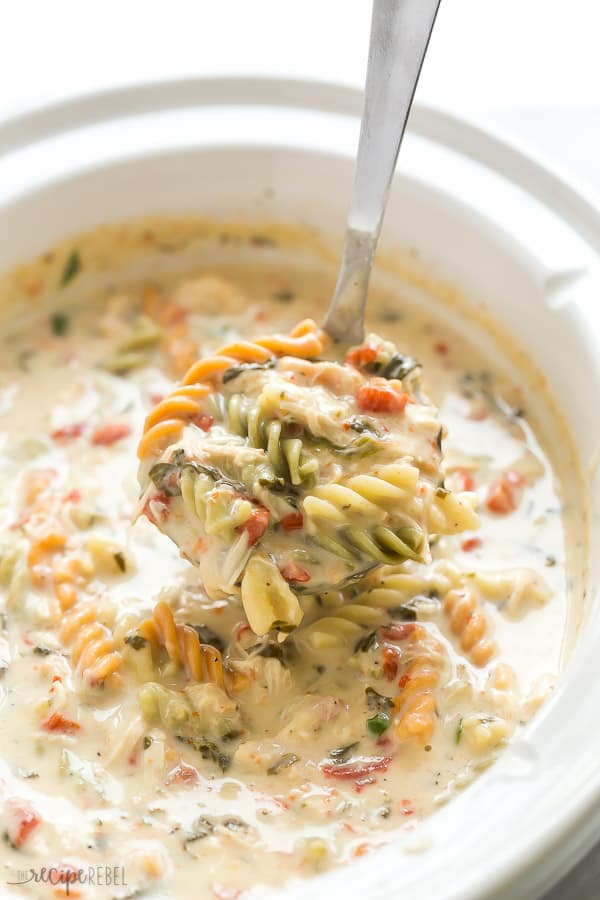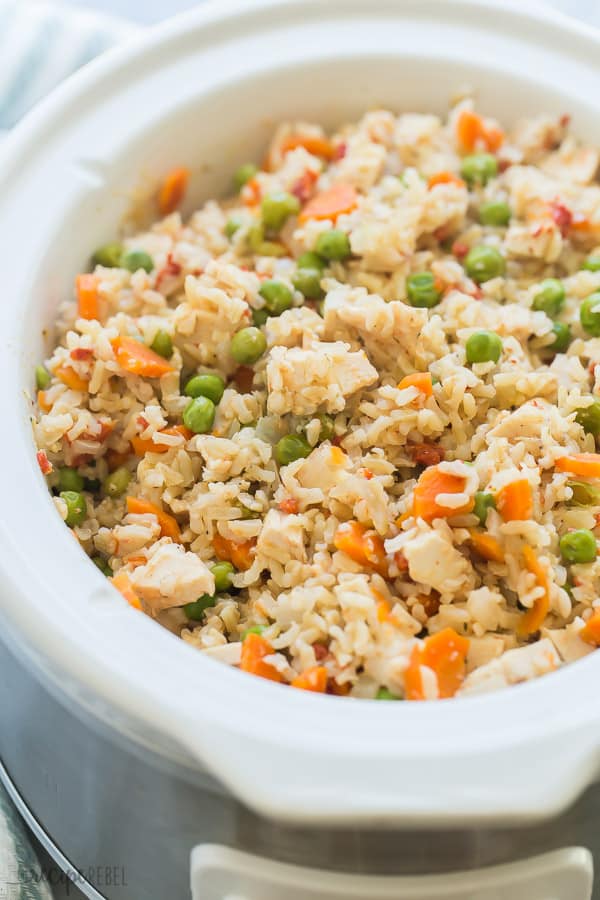 Crockpot Chicken with 40 Cloves of Garlic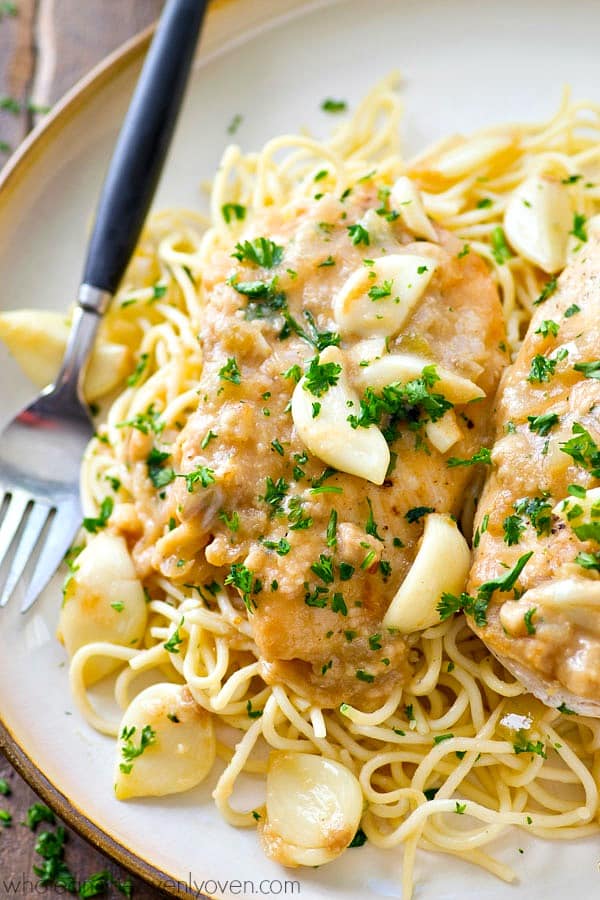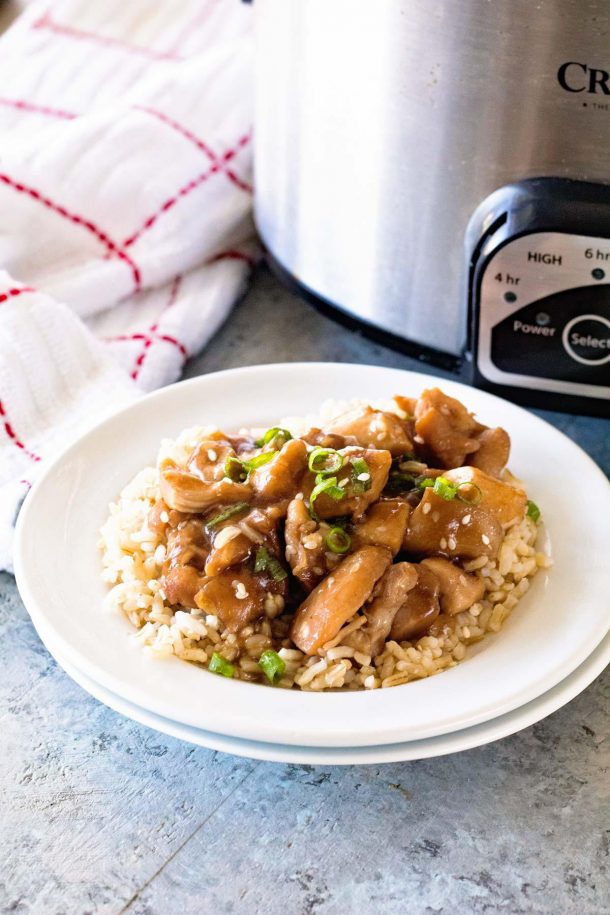 Slow Cooker Chicken Parmesan Stew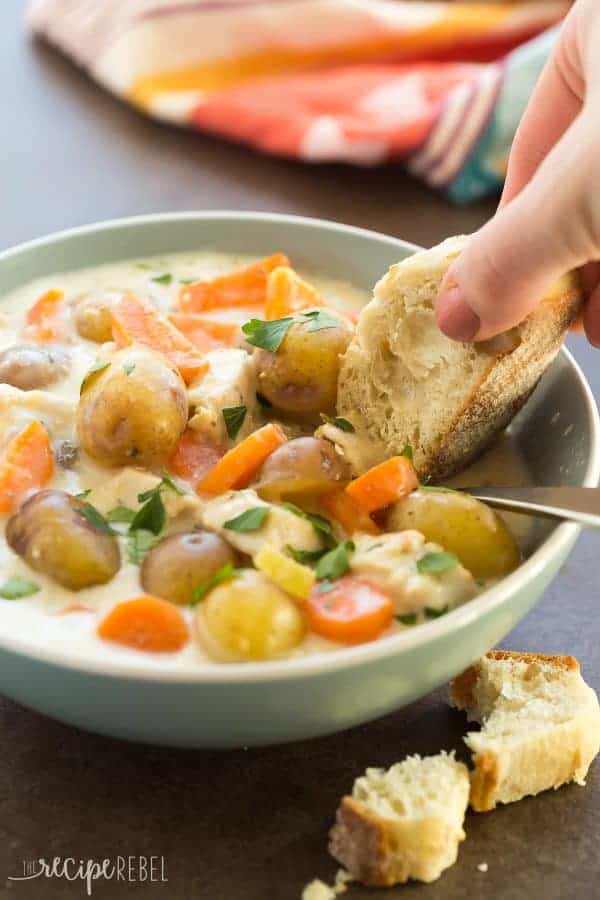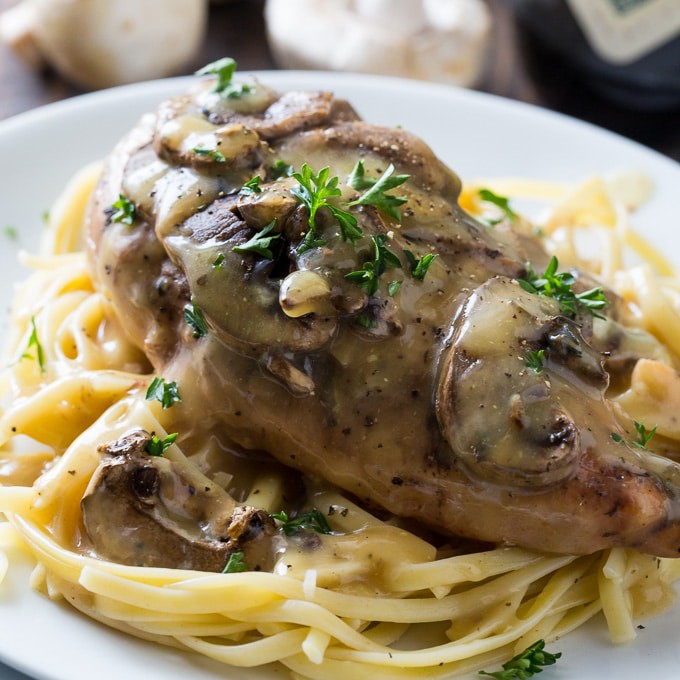 Slow Cooker Tuscan Chicken Stew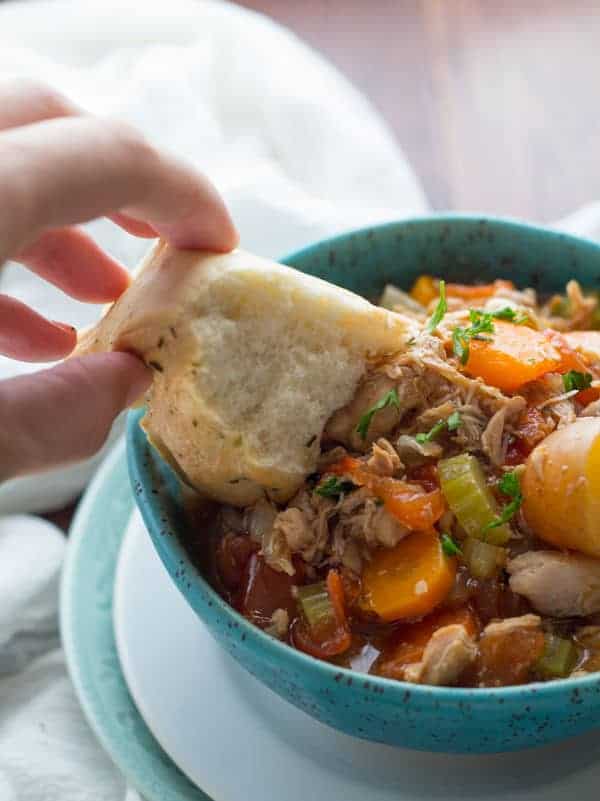 Crock pot Honey Garlic Chicken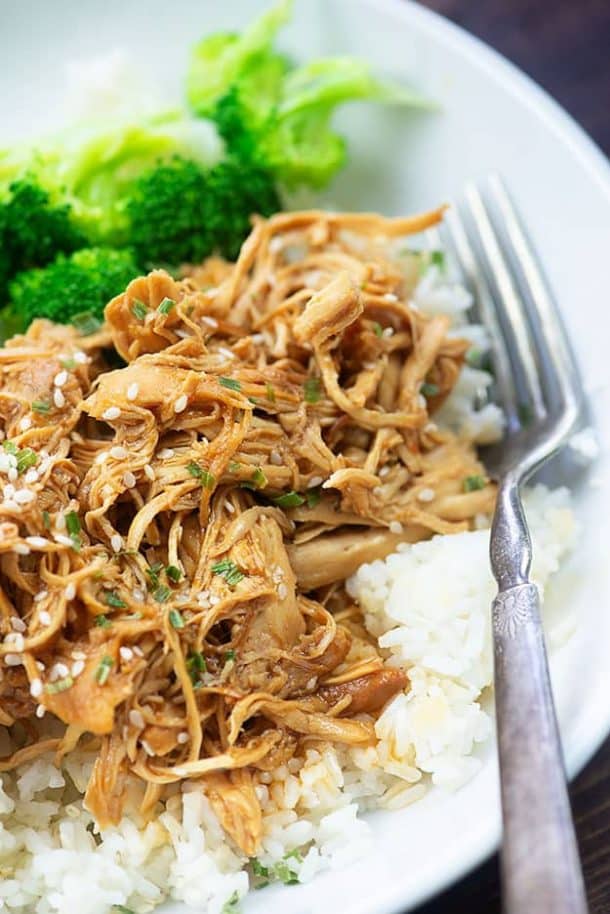 Slow Cooker Mango Salsa Chicken
Slow Cooker Chicken, Broccoli and Rice Casserole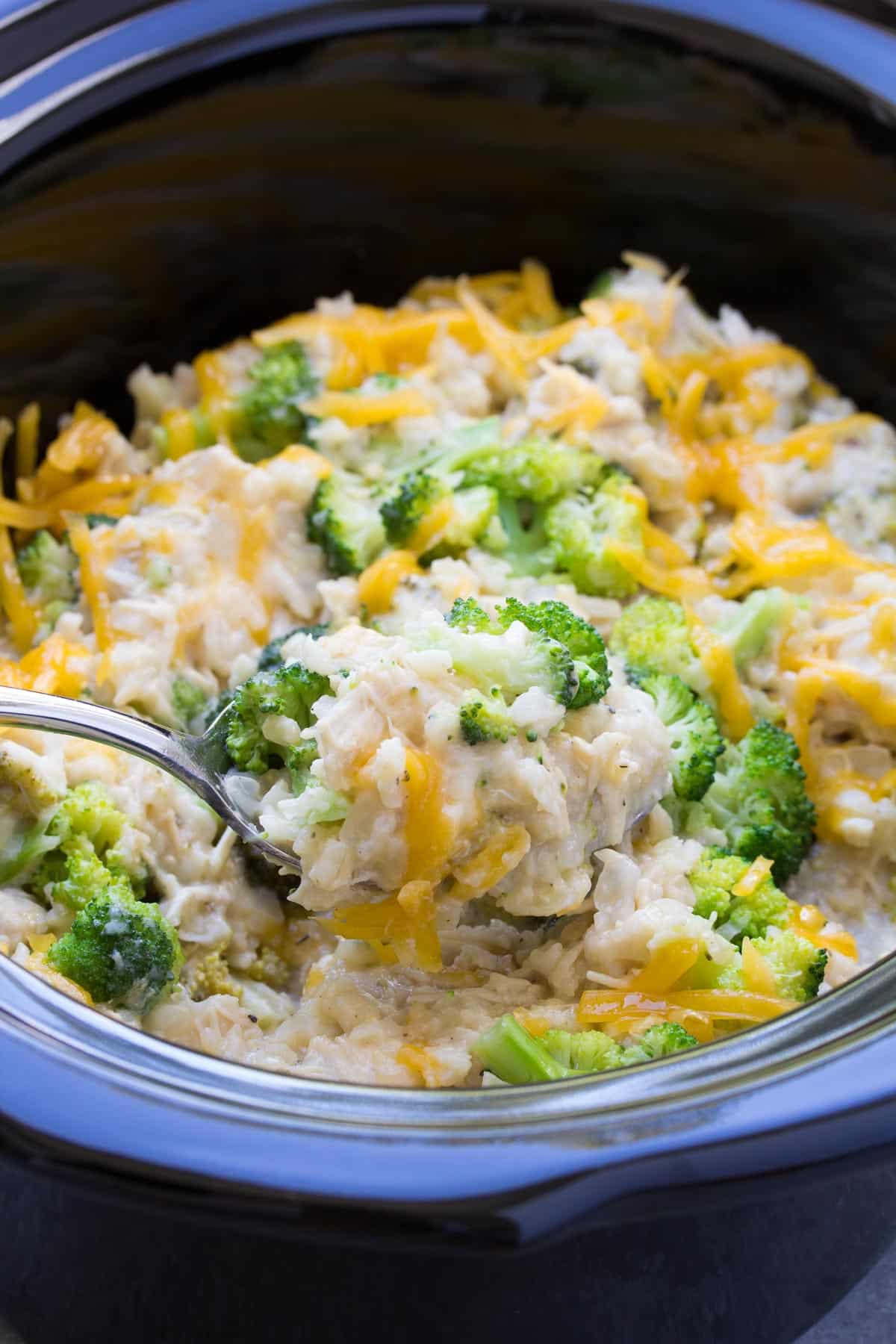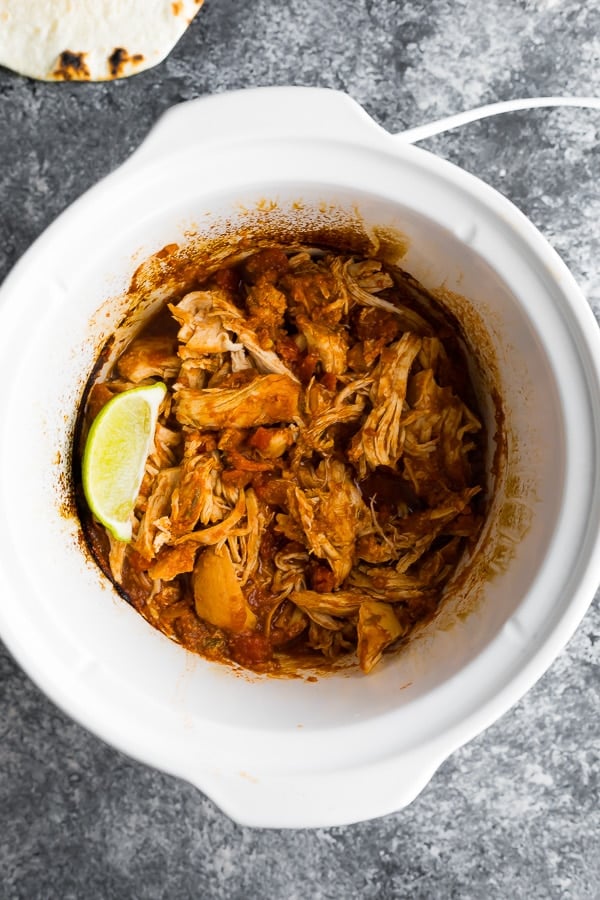 Crockpot Cream Chicken Enchilada Chili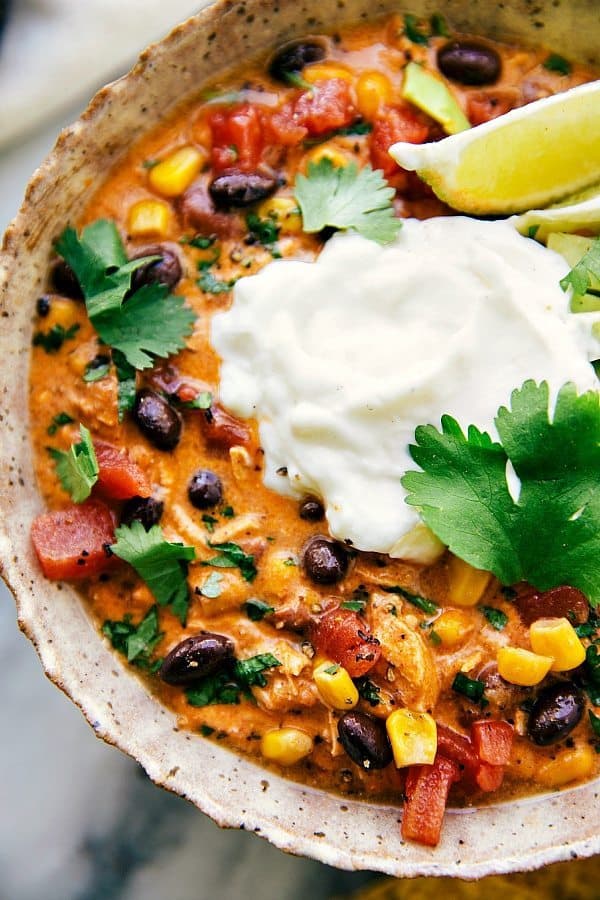 Slow Cooker Hawaiian Chicken Rice Bowls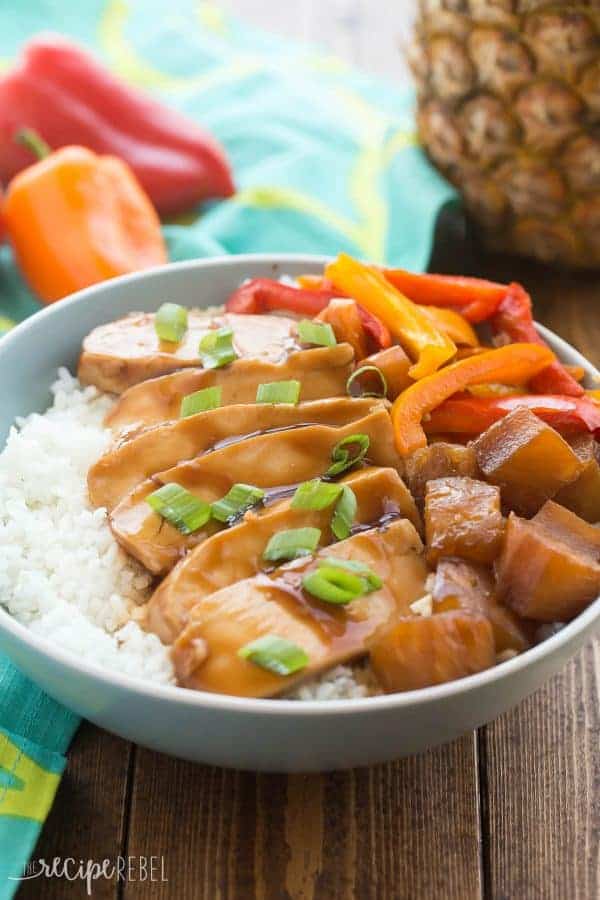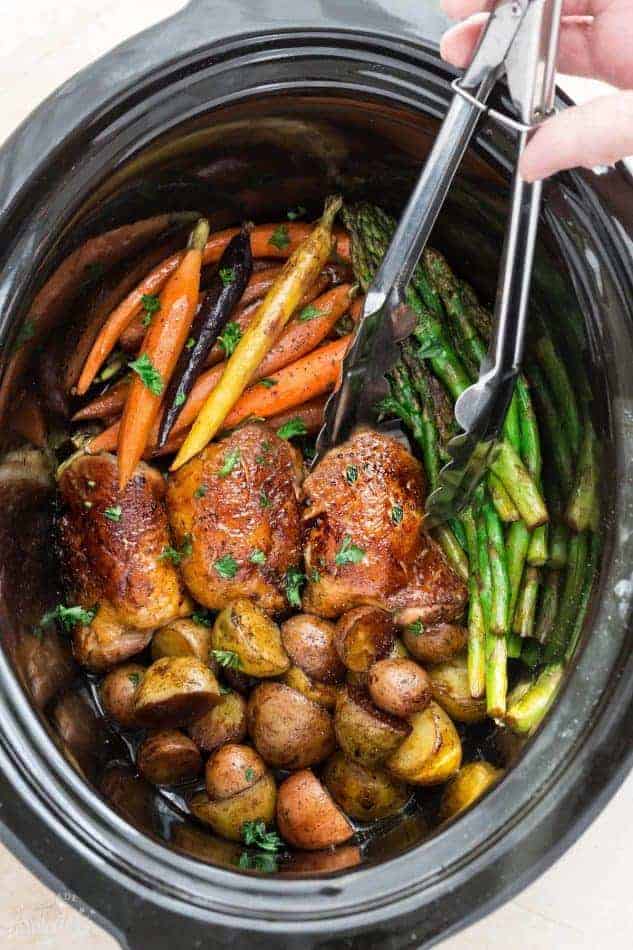 Slow Cooker Italian Chicken Sandwiches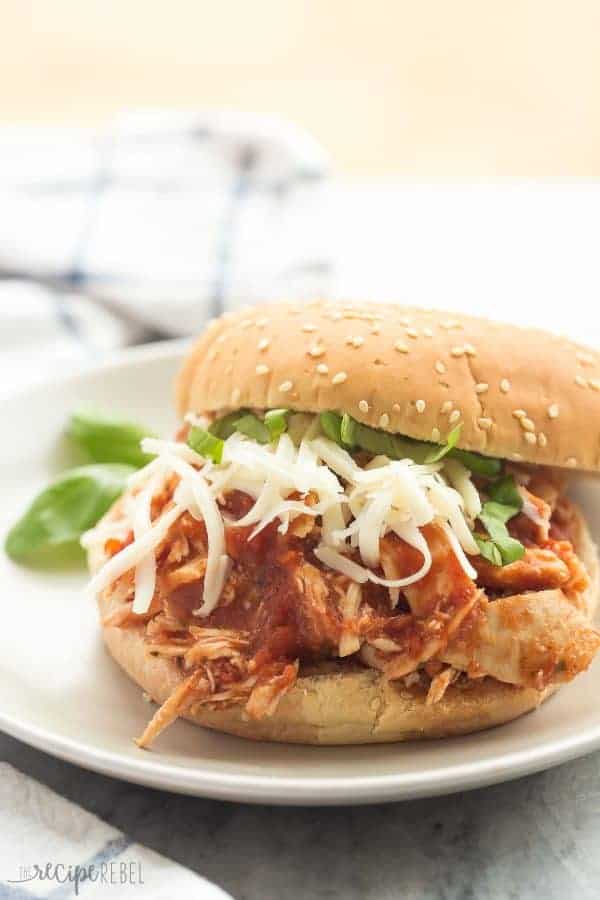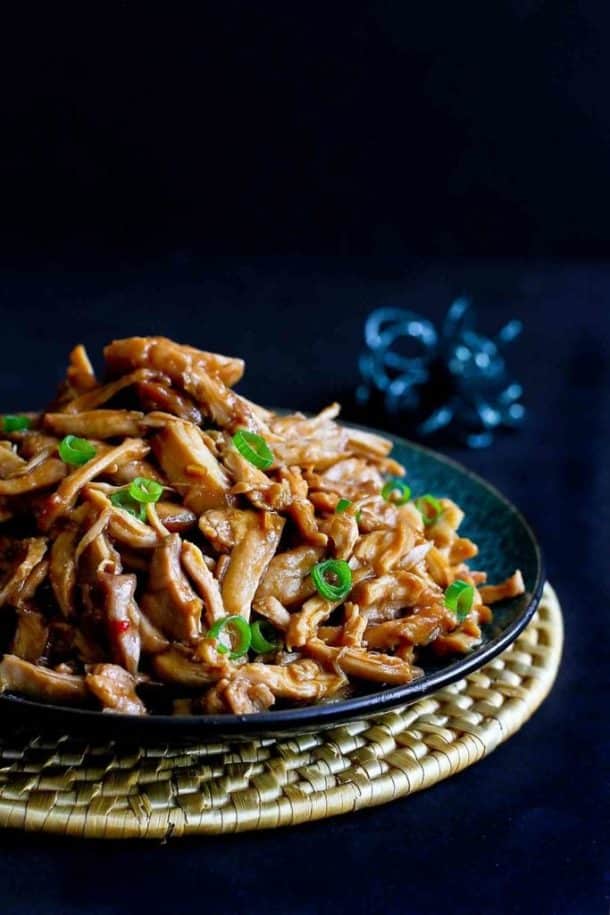 Slow Cooker Chicken Cacciatore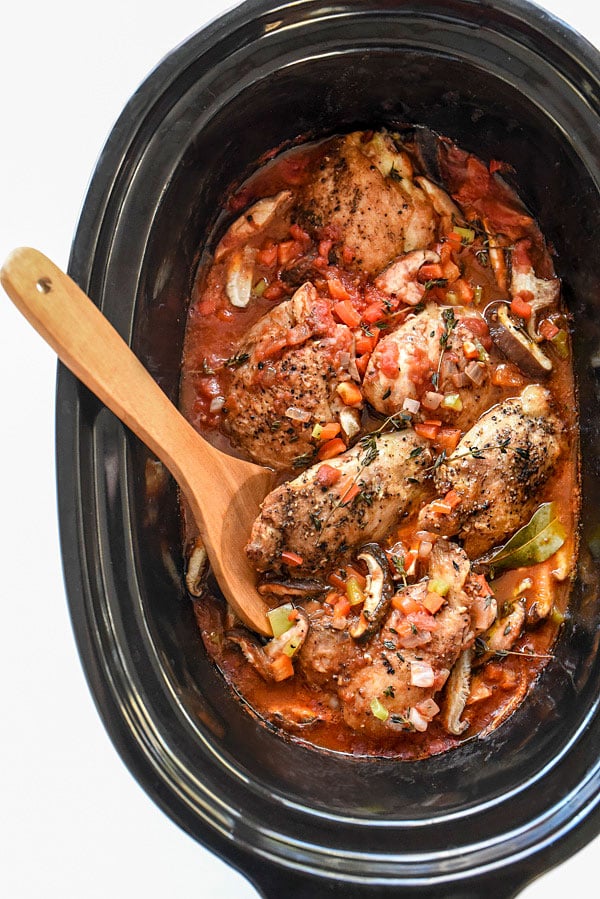 Slow Cooker Sweet and Spicy Coconut Chicken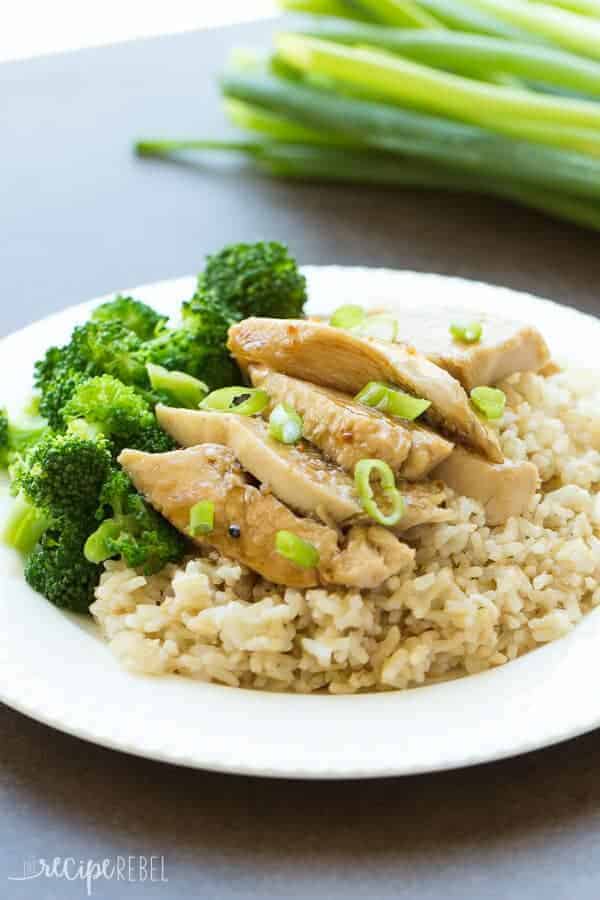 Slow Cooker Sweet and Sour Chicken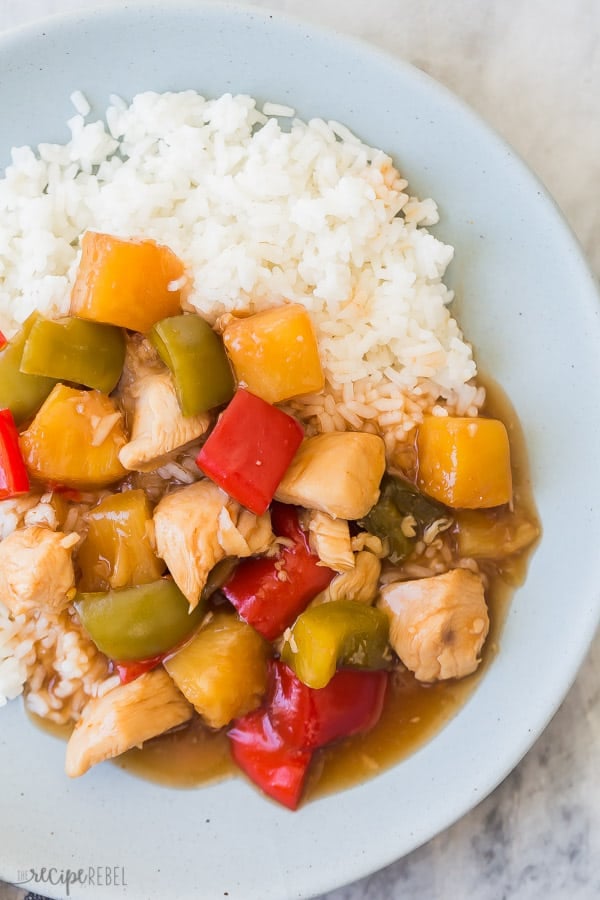 Crock pot Lemon Garlic Chicken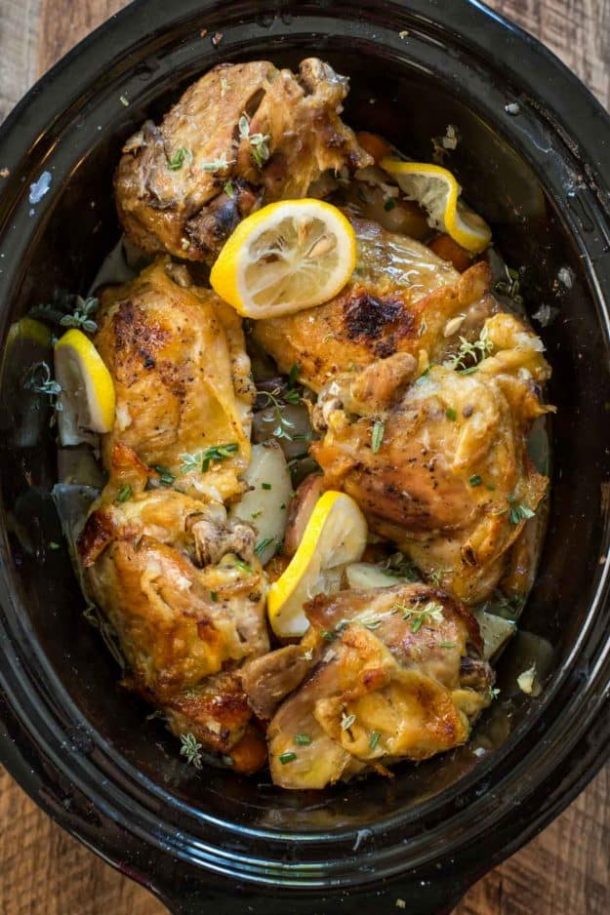 Slow Cooker Basil Chicken in Coconut Curry Sauce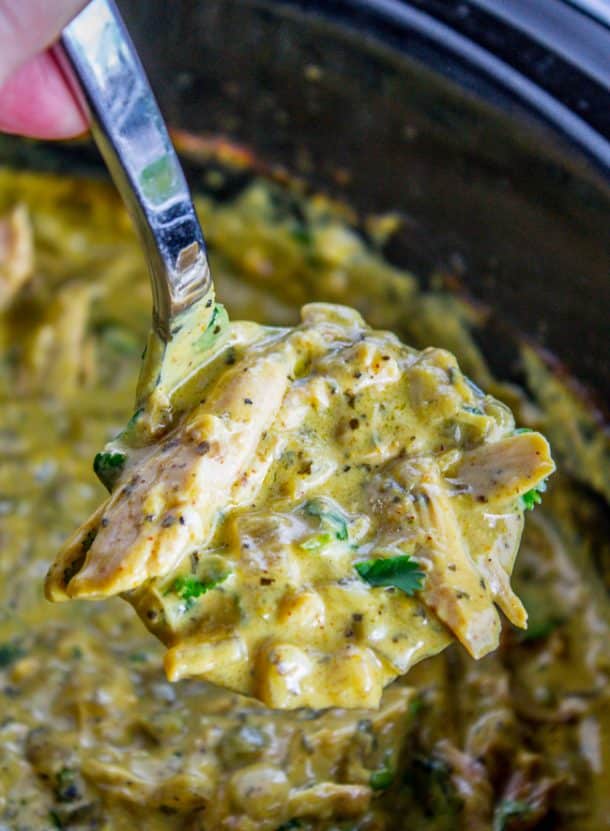 Slow Cooker Crispy Chicken Carnitas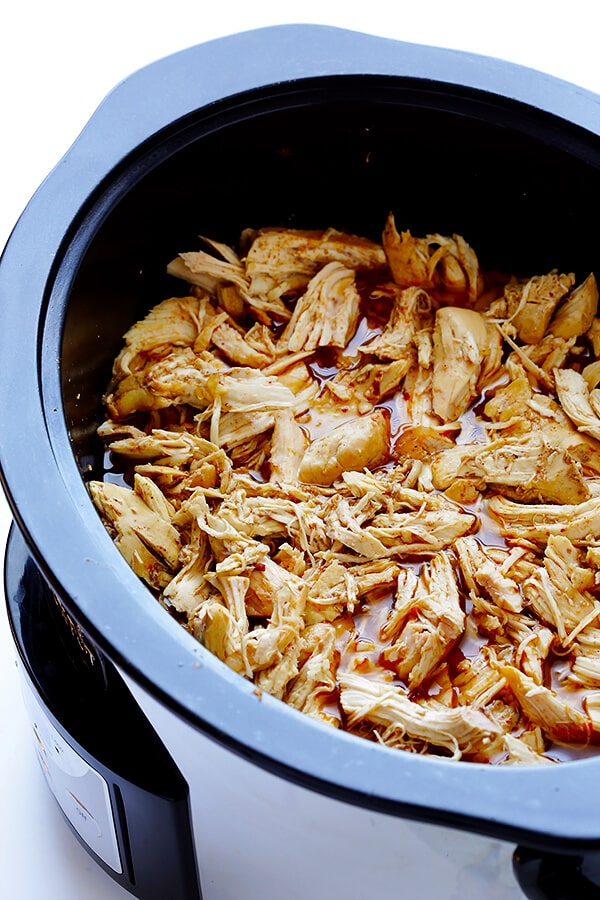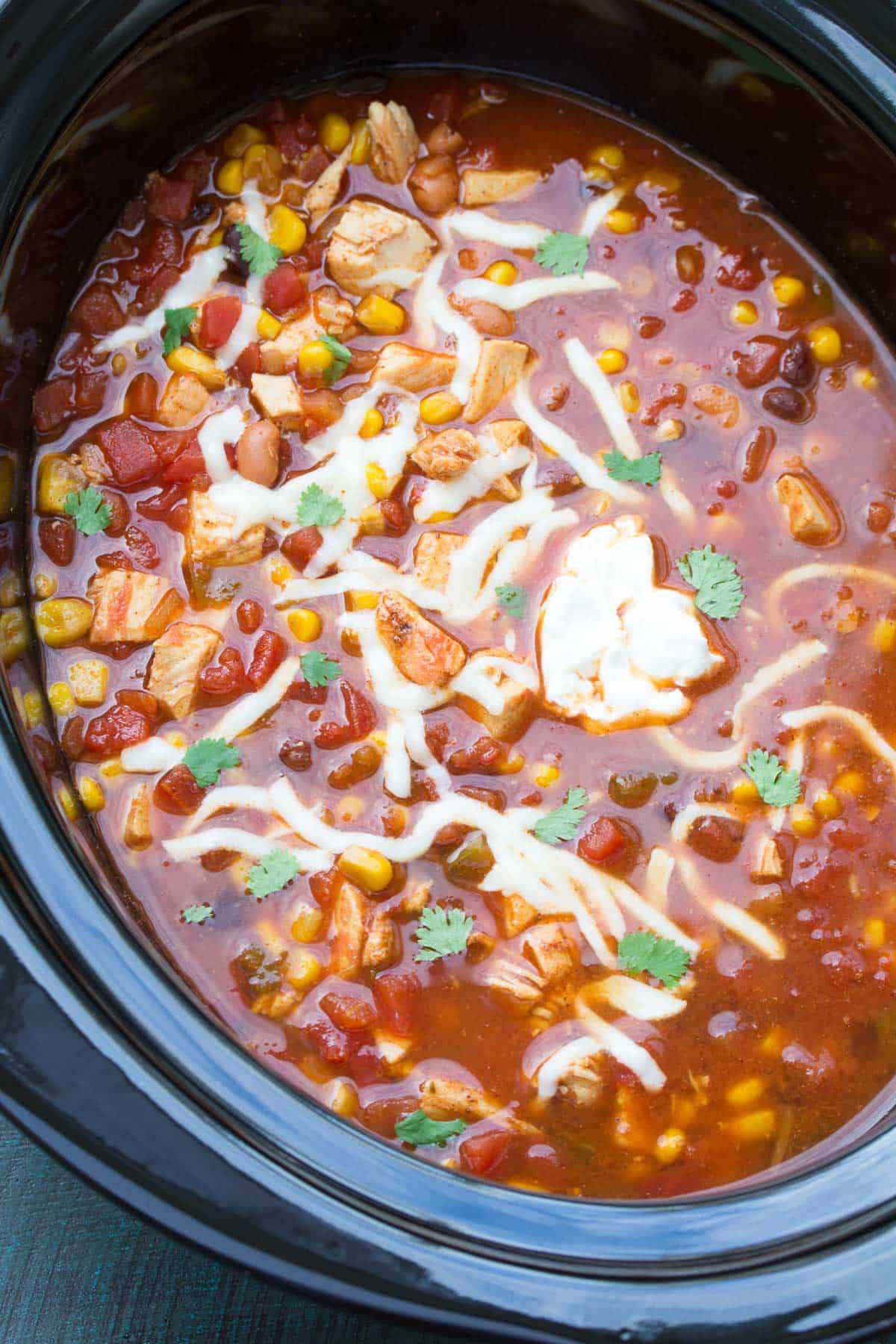 Slow Cooker Creamy Chicken Noodle Soup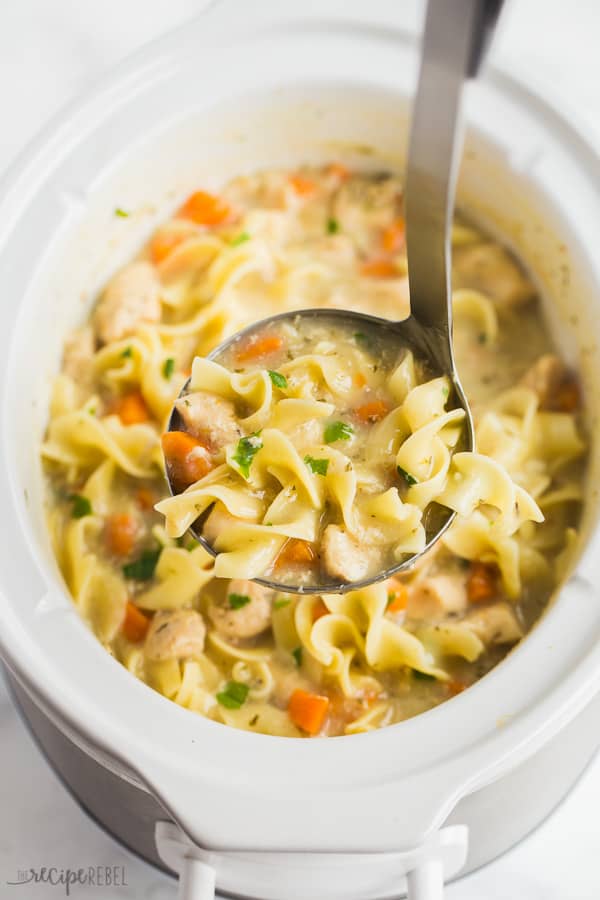 Slow Cooker Honey Sriracha Chicken Tacos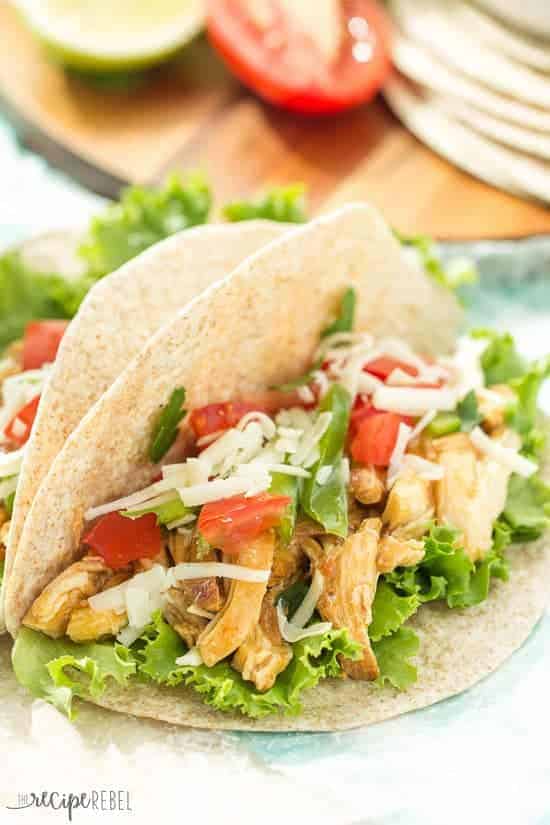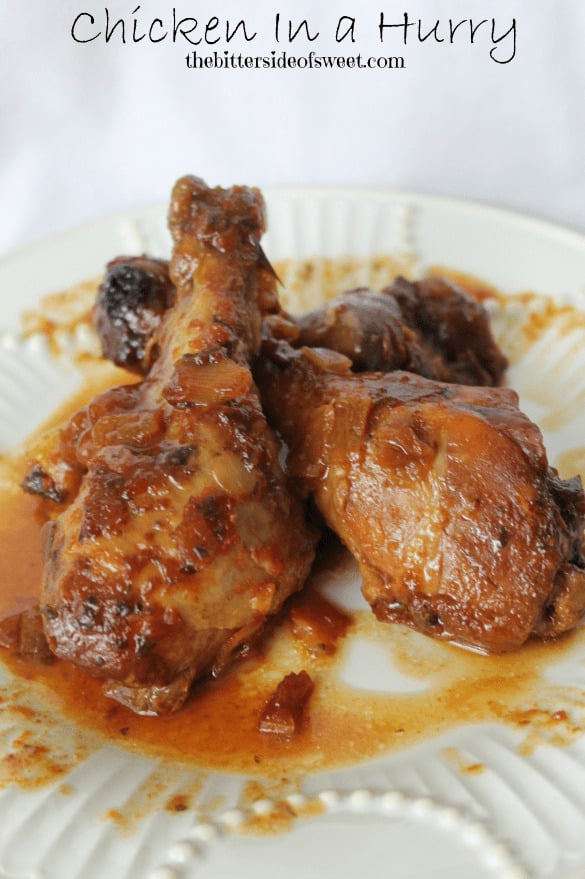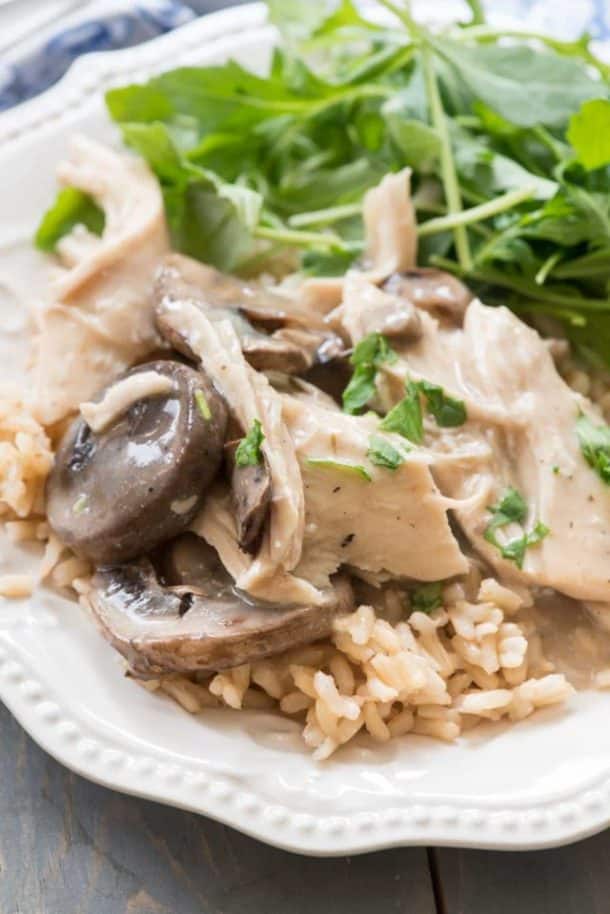 Slow Cooker Honey Garlic Chicken and Vegetables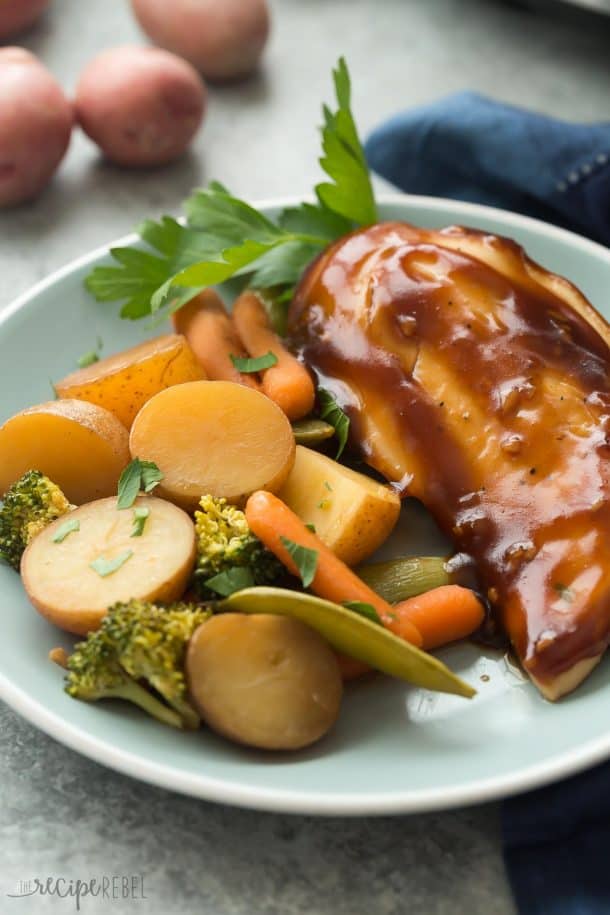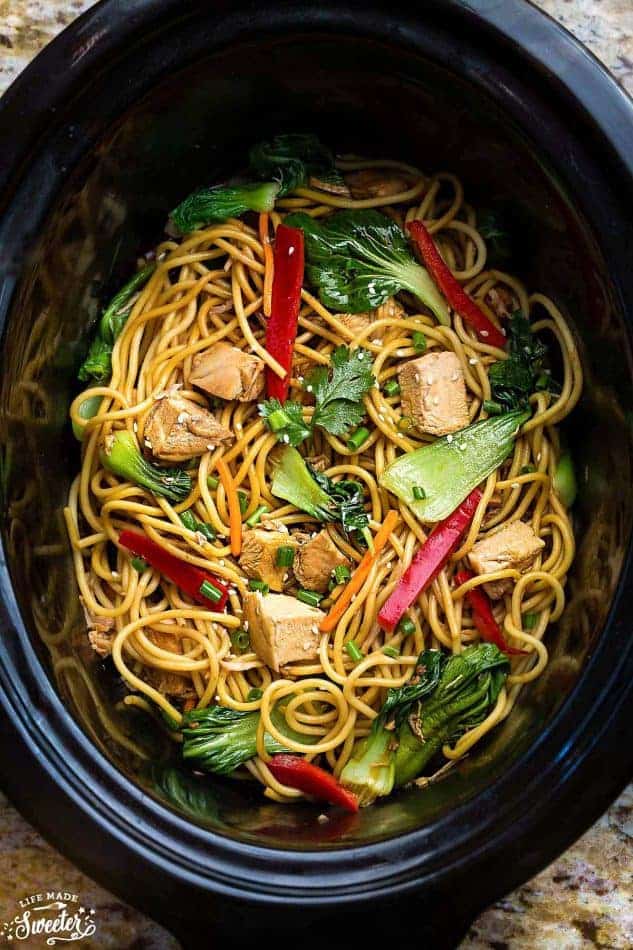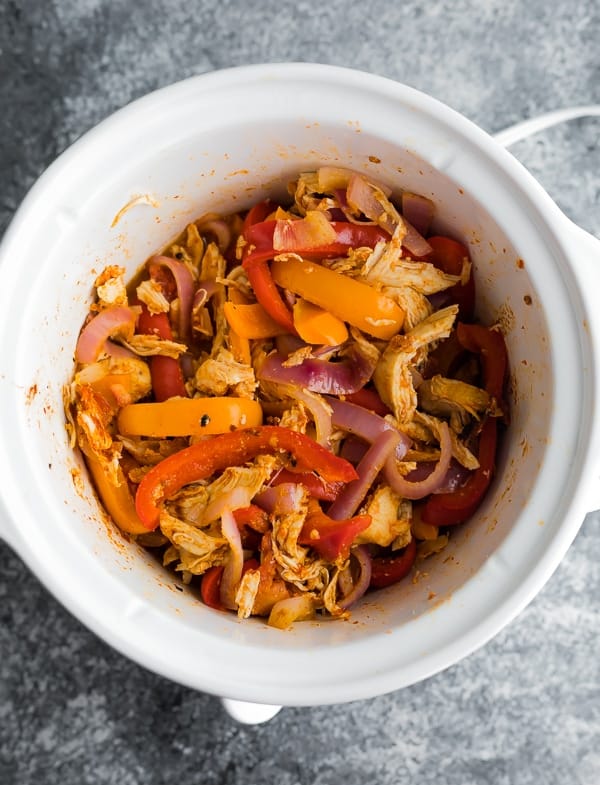 Slow Cooker BBQ Chicken Chili Mac