These Easy Appetizer recipes are perfect for any occasion! Whether you're looking for the perfect starter to an elegant dinner or the best dips to serve on game day, these easy appetizer recipes have you covered!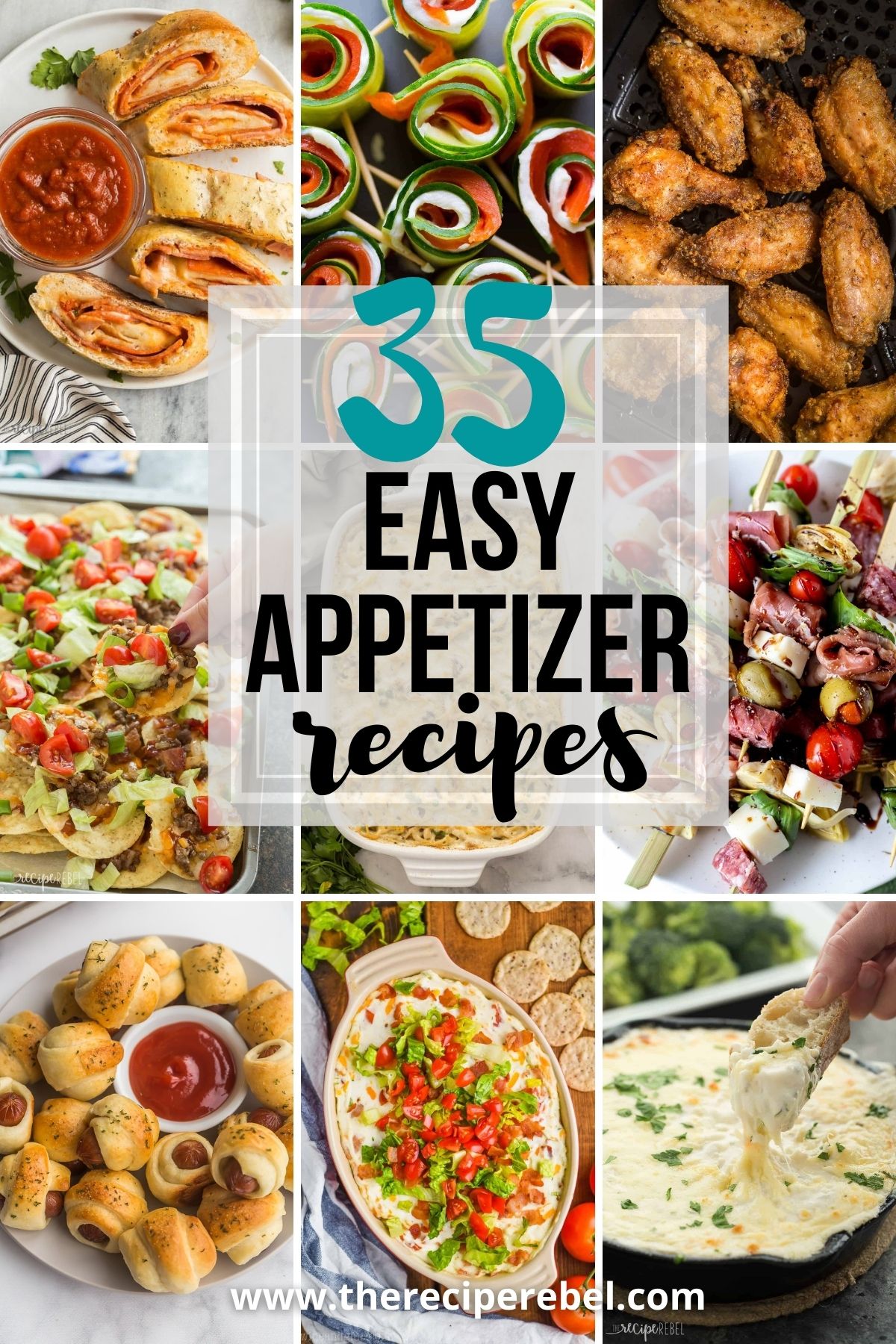 We love doing a meal of appetizers for different holidays, game days or just for a gathering with friends.
These are some of our favorites, with a few extra from friends that I'm excited to try!
The Best Appetizer Ideas
Appetizers are almost always my favorite part of a party because it's a chance to try a handful of different foods and flavors.
I have to admit – there are some nights when dinner in my home consists of appetizers. Those nights are my kids' favorite dinner nights and I think I love them just as much!
My favorite appetizer recipes are those that are quick and easy to pull together, often requiring only a few minutes of prep and/or a handful of ingredients.
After trying out many different appetizers, I've rounded up the best ones here.
These range from classics like buffalo chicken dip and little smokies to charcuterie cups and bacon-wrapped shrimp. So whether you're going for creamy and cheesy or something a little lighter, you're sure to find a great recipe here!
How Many Different Appetizers Should I Serve?
This is a question I am constantly trying to answer myself. You definitely don't want anyone to leave hungry but neither do you want there to be a ton of food leftover.
(And, being honest – I don't want to spend more time in the kitchen preparing the food than necessary either!)
It also depends on the occasion. An elegant dinner party where the appetizers are just the starters to a nicer meal is a lot different than a holiday cocktail party or game day tailgating where little bites are the main event.
A rule of thumb is to make 2 or 3 appetizers for a dinner party and 5 or 6 for a cocktail party. I like to vary the dishes- maybe one savory, one slightly spicy, a lighter, healthier option, and a dip or two. And don't forget the meat and cheese board!
35+ Easy Appetizer Recipes
Let's dig into the recipes, shall we? Here are my favorite easy appetizer recipes for everything from a casual dinner to an elegant affair or game day party.