These BBQ Sides are perfect for any warm weather meal! From potatoes and pasta salads to grilled veggies and casseroles, these are the best side dish ideas for all your cookouts and potlucks this season.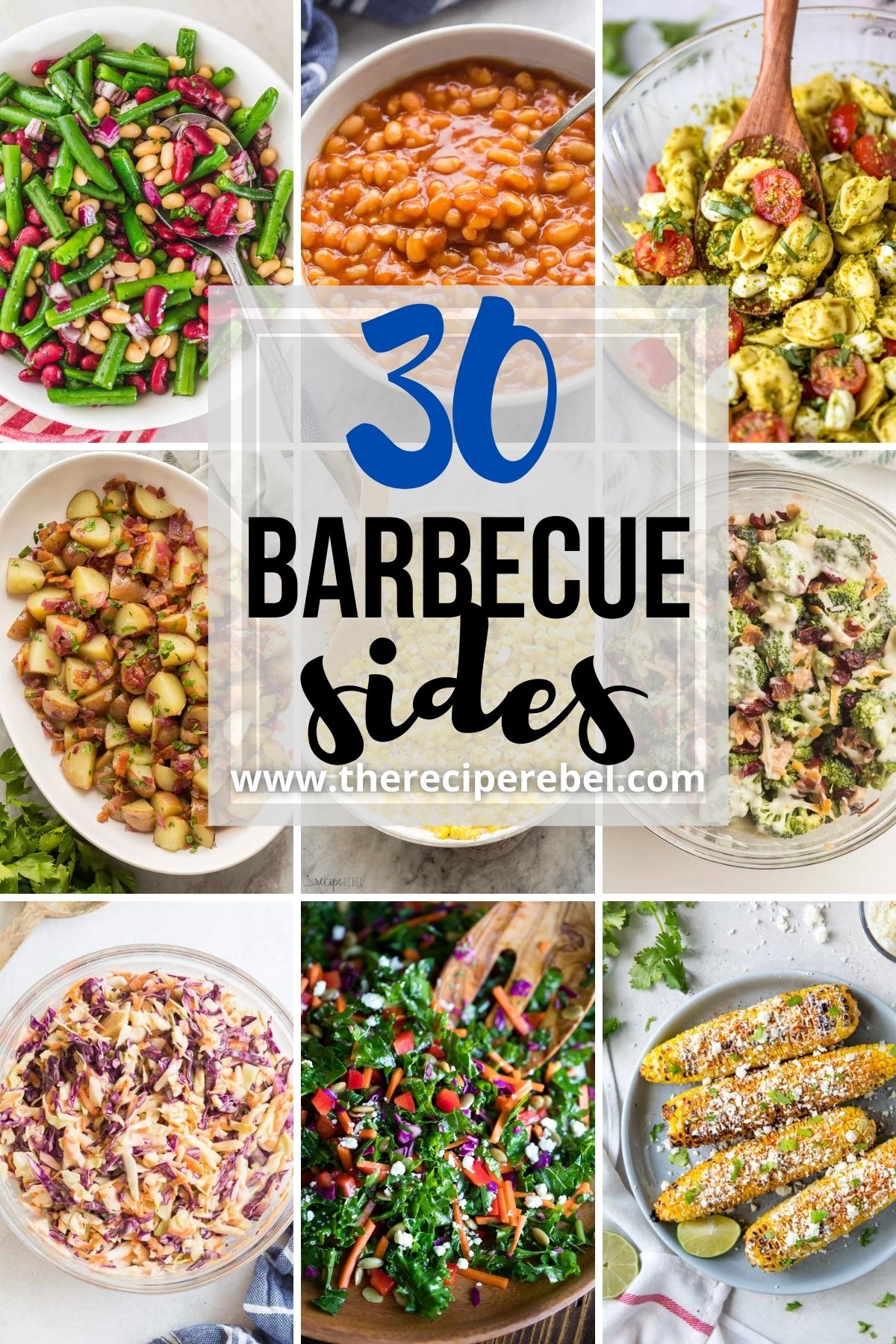 Can you feel it? The chill is leaving the air. The birds are back from vacation. Slowly, but surely, my winter layers have retreated to the back of the closet. Summer barbecues are coming up quickly!
As soon as summer is here, we're all about Grilled Chicken, Grilled Pork, and any excuse to cook outdoors. We can't forget Homemade Burgers, and even Grilled Pizza!
Cozy indoor dinners with friends are replaced with warm weather cookouts. Plus, with the grilling season also comes endless possibilities for delicious BBQ side dishes!
I like to keep things simple, which is why I've put together a list of the very best easy BBQ sides to try this summer. These side dishes are tasty, fuss-free, and just as great for family meals as they are for backyard entertaining.
What Makes a Side Ideal for BBQs & Potlucks?
What are my non-negotiables when it comes to BBQ and potluck sides? Let's discuss:
Easy to make. If you can toss a side dish on the same grill as the rest of the meal, all the better! If not, then easy casseroles, effortless salads, and slow cooker recipes are king (any excuse to minimize time spent standing next to a hot stove in the summertime!).
Summer-inspired. If there's ever an occasion to embrace seasonal ingredients like veggies and lighter fare, it's at a BBQ or summer potluck.
Crowd-pleasing. Whether I'm feeding the family or feeding a crowd, the key to a good BBQ side dish is self-service: big-batch recipes that guests and family can dish up themselves, to their hearts' content!
What Are the Most Popular BBQ Sides?
Potatoes. Potatoes (and sweet potatoes) go hand in hand with BBQ – potato wedges, fries, baked potatoes, grilled potatoes, potato salad. I could go on.
Salads. Of all kinds. Green salads, coleslaw, pasta salads, you name it.
Veggies. Grilled veggies like zucchini, bell peppers, and summer squash are all easy go-tos. Plus, we can't forget other vegetarian sides like baked beans and corn-on-the-cob!
Tips for Making Sides in Advance
The key to making your sides ahead of time is all in the preparation:
Choose a make-ahead recipe. Obviously, the first step to making a side in advance is choosing a recipe that can be made in advance! Depending on how far ahead you're planning to make it, look for a dish that will last for a day or more in the fridge, or that freezes well for longer term storage.
Prep the ingredients. Even if you're not assembling a casserole or recipe right away, you can always get a head start by preparing your ingredients. Chop up veggies, shred cheese, prepare sauces, and then store them in containers so they're ready to go.
Go hands-free where you can. Some of the best make ahead side dishes are the ones that require the least intervention (not to mention less clean-up). Recipes that you can make in your slow cooker or Instant Pot, or assemble in a single bowl or casserole dish are your friend!
30 Easy BBQ Sides to Try
My favorite easy and breezy BBQ Sides to make this season! From creamy pasta and potato salads to grilled veggies and make-ahead casseroles, these are the best side dishes to round out your summer cookouts and potlucks!