Grilled pizza is an easy summer meal! 4 flavour variations including Pesto Pepperoni, BBQ Hawaiian, Tomato Basil and Banana S'mores — the ultimate summer dessert pizza!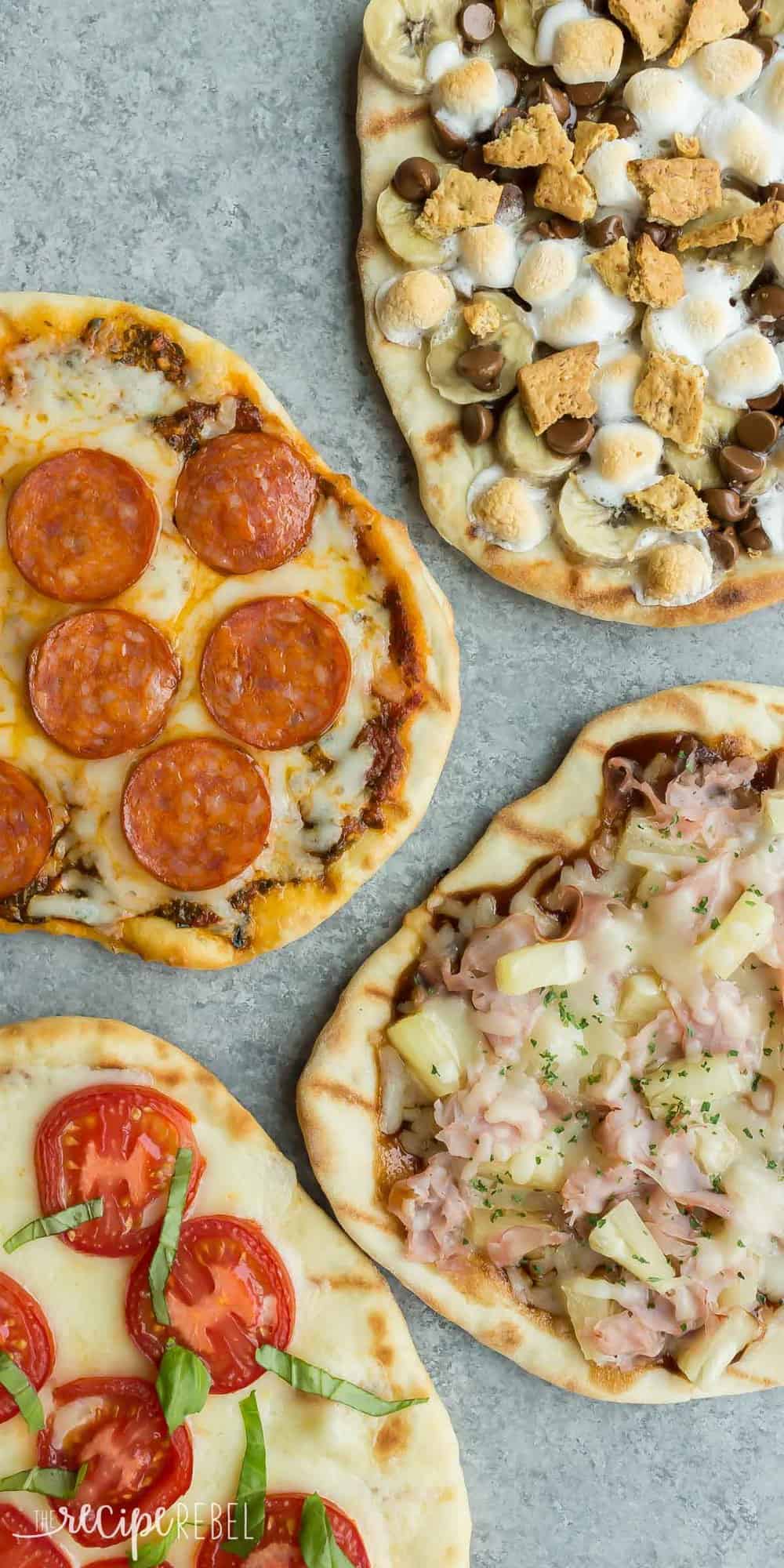 Can you believe this was my first real grilled pizza experience?
I knew pretty much right away that this was going to be a regular this summer. It is just so easy, and you keep all of the heat out of the house. Plus, you can divide the dough and have everyone make up their own pizza, and they only cook maybe 6 minutes total. Brilliant!
I wanted to show you 4 different but really easy variations of grilled pizza, but first you need a really great pizza dough.
Often, by the time I think to make pizza for dinner I no longer have an hour and a half to let it rise and I'm out of luck. But this pizza dough recipe from Make Good requires no rise time and just a few minutes prep — stir, roll, and you're ready to go. Plus, Fleishchmann's pizza yeast makes the dough so easy to roll.
If you need an easy tutorial, here's a how to video for making grilled pizza.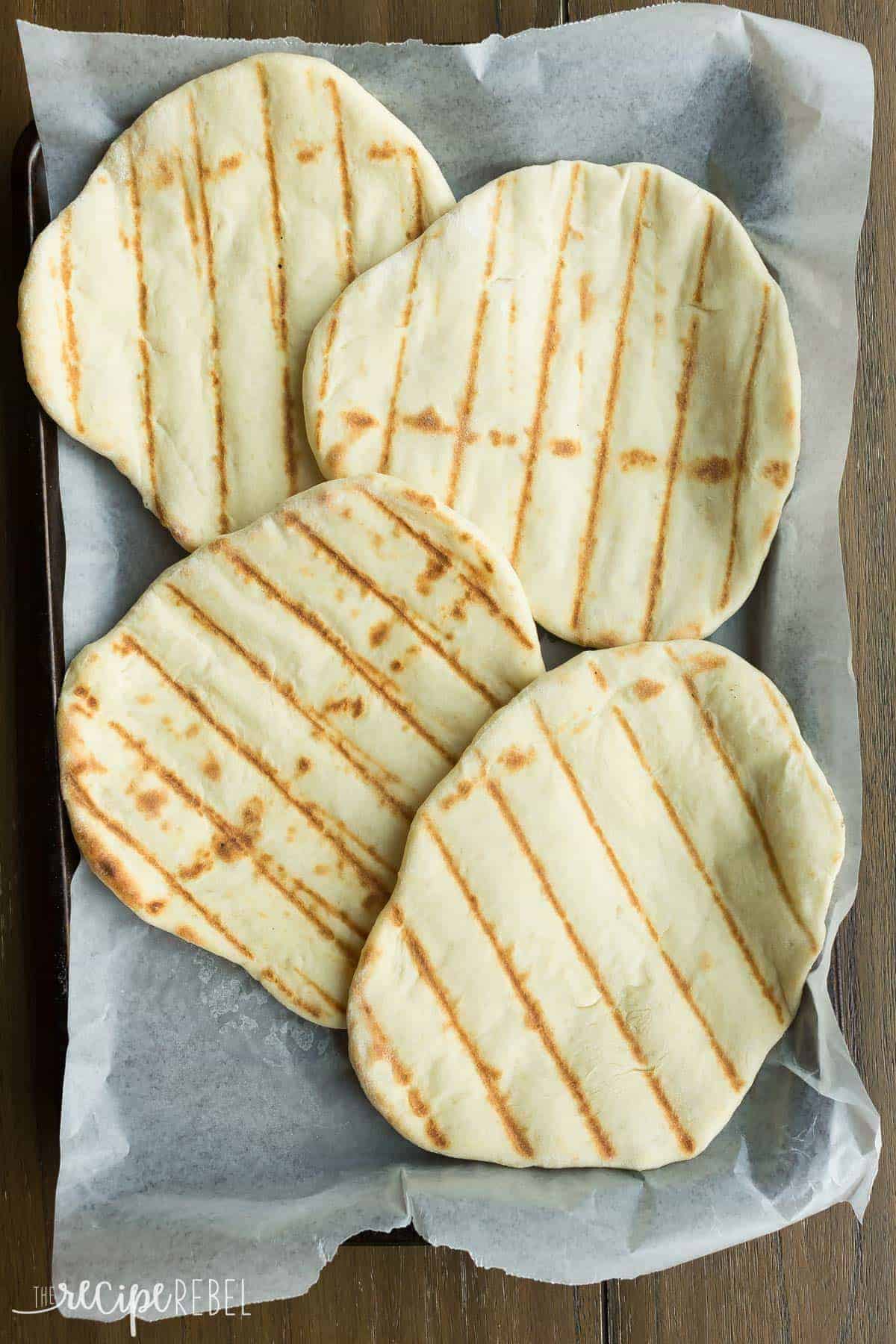 There are really no rules when it comes to topping your grilled pizza (besides starting with precooked meat), so mix and match your favorite ingredients or let everyone choose their own! Here are 4 of our favorites:
Start with 1 recipe of pizza dough — this will give you 8 individual pizzas! Roll out your portions and grill on one side according to the recipe.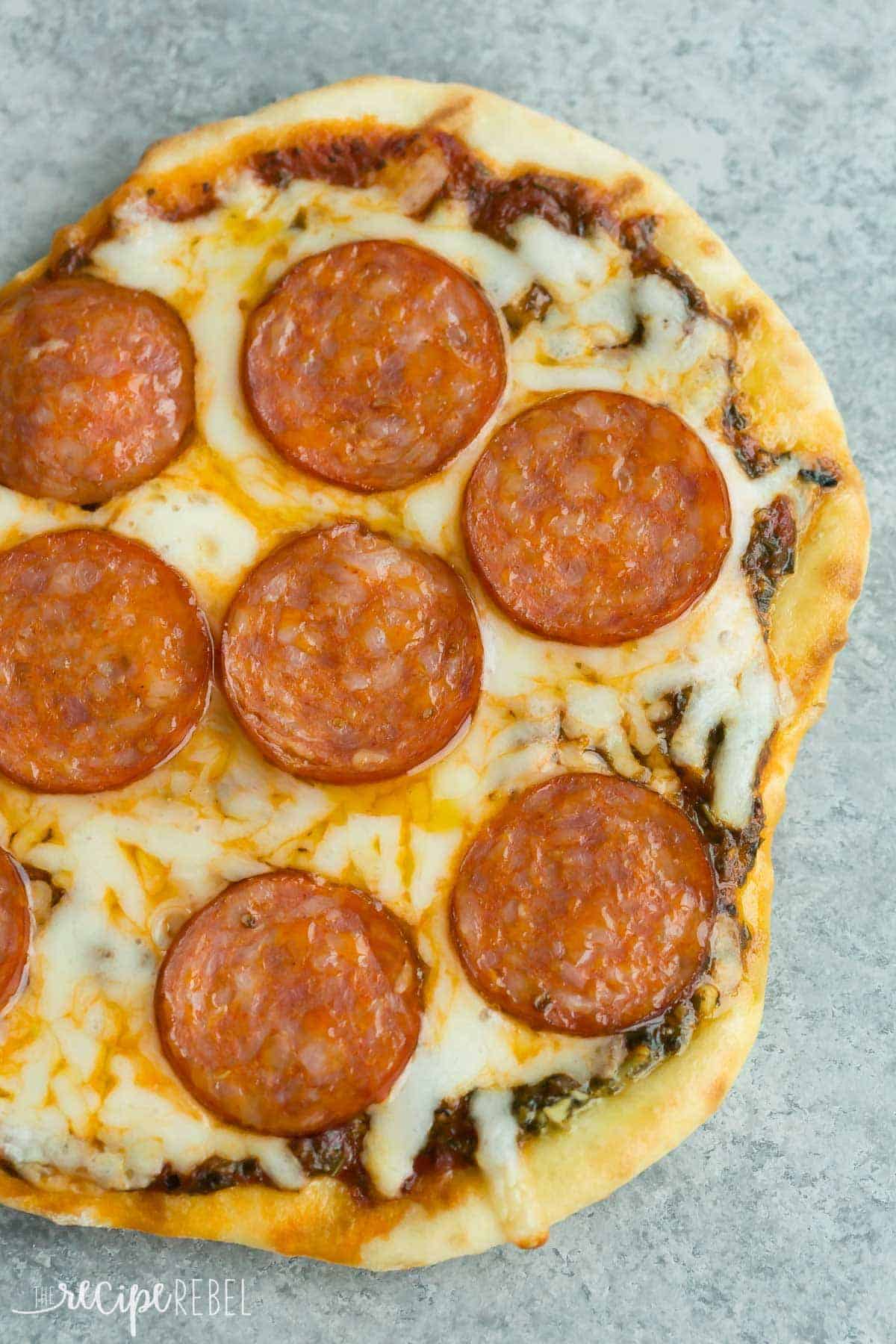 Pesto Pepperoni
Top pizza with:
basil pesto
shredded mozzarella cheese
pepperoni slices
Return to the grill to finish.
BBQ Hawaiian
Top pizza with:
barbecue sauce
thinly sliced ham
pineapple chunks
mozzarella cheese
Return to the grill to finish.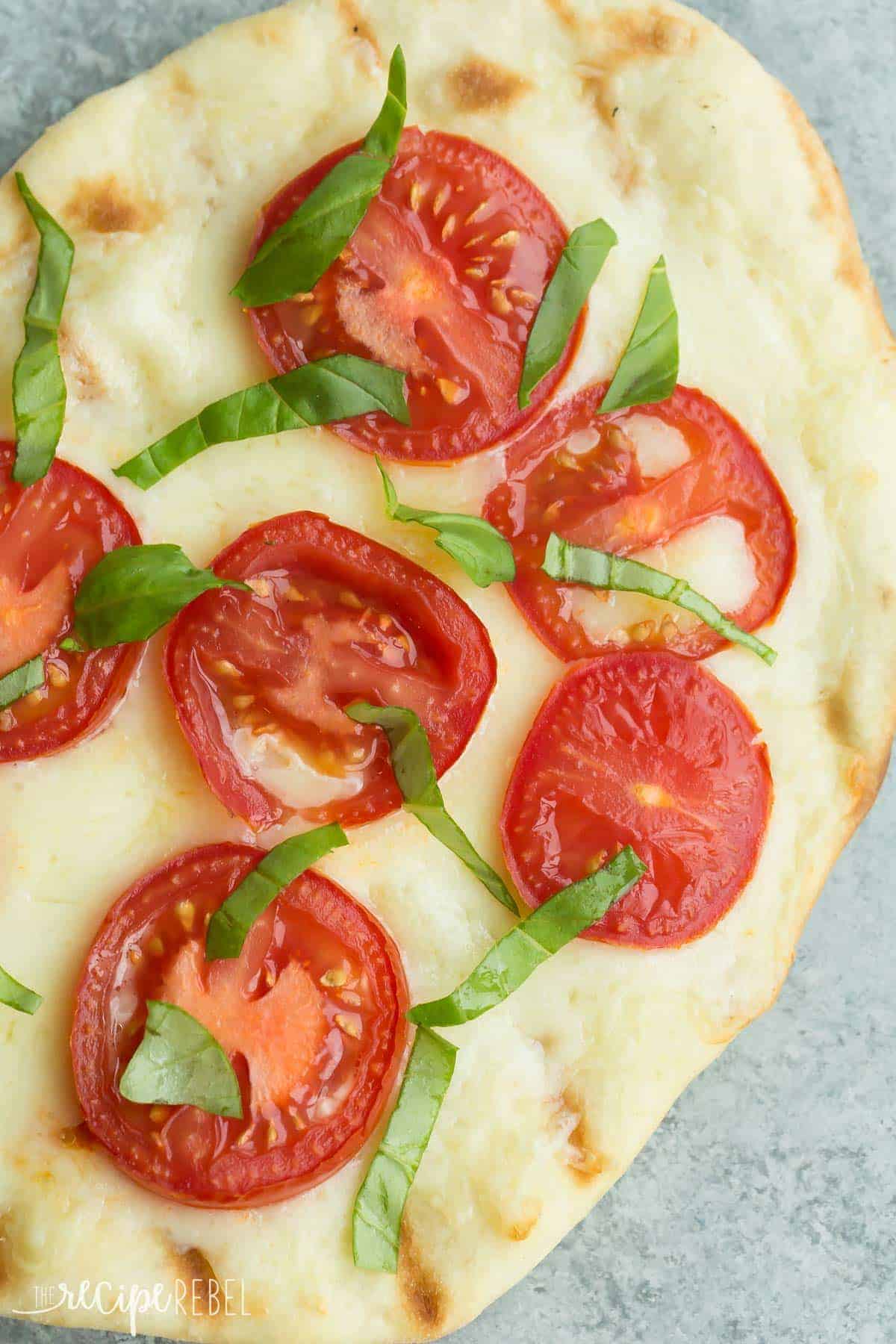 Tomato Basil
Top pizza with:
mozzarella cheese
thinly sliced tomato
Return to the grill to finish, then garnish with thinly sliced fresh basil.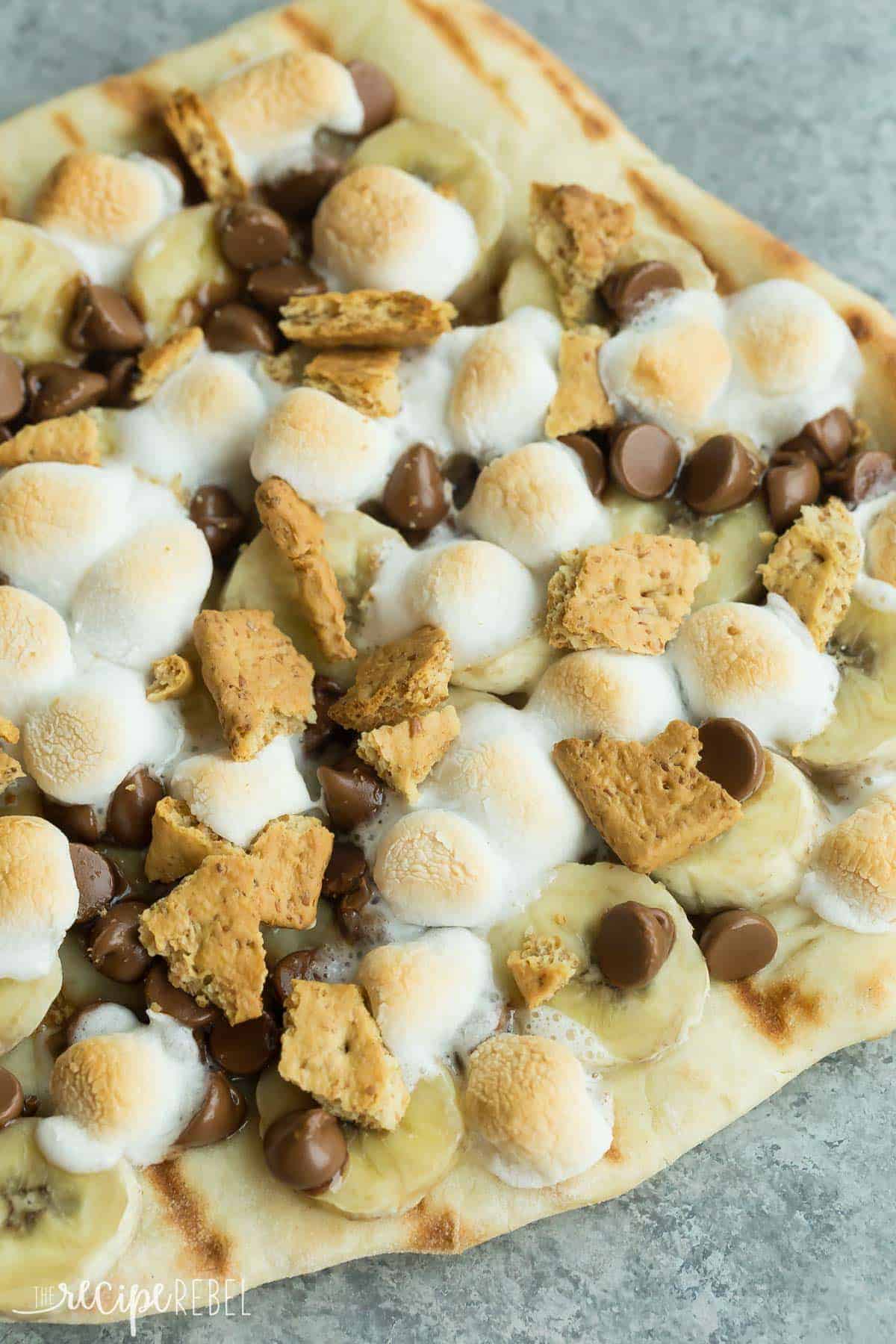 Banana S'mores
Top pizza with:
banana slices
chocolate chips
mini marshmallows
crumbled graham crackers
Return to the grill to melt, until marshmallows are lightly toasted.
The Giveaways!
Along with all of this grilled pizza excitement, Make Good is launching a fabulous summer giveaway today and it runs for the next 7 weeks. There are 7 weekly draws for a grocery store gift card of your choice, and 1 grand prize of $1000 cash!
The giveaways are now over – thanks to all who entered!
*This post is generously sponsored by Fleischmann's and Make Good — thank you for supporting the brands that help me to bring you these tasty meal ideas!