These Easy Chicken Breast Recipes area variety of healthy chicken breast recipes made on the stove top, instant pot, slow cooker, grill and oven. Something for every night of the week!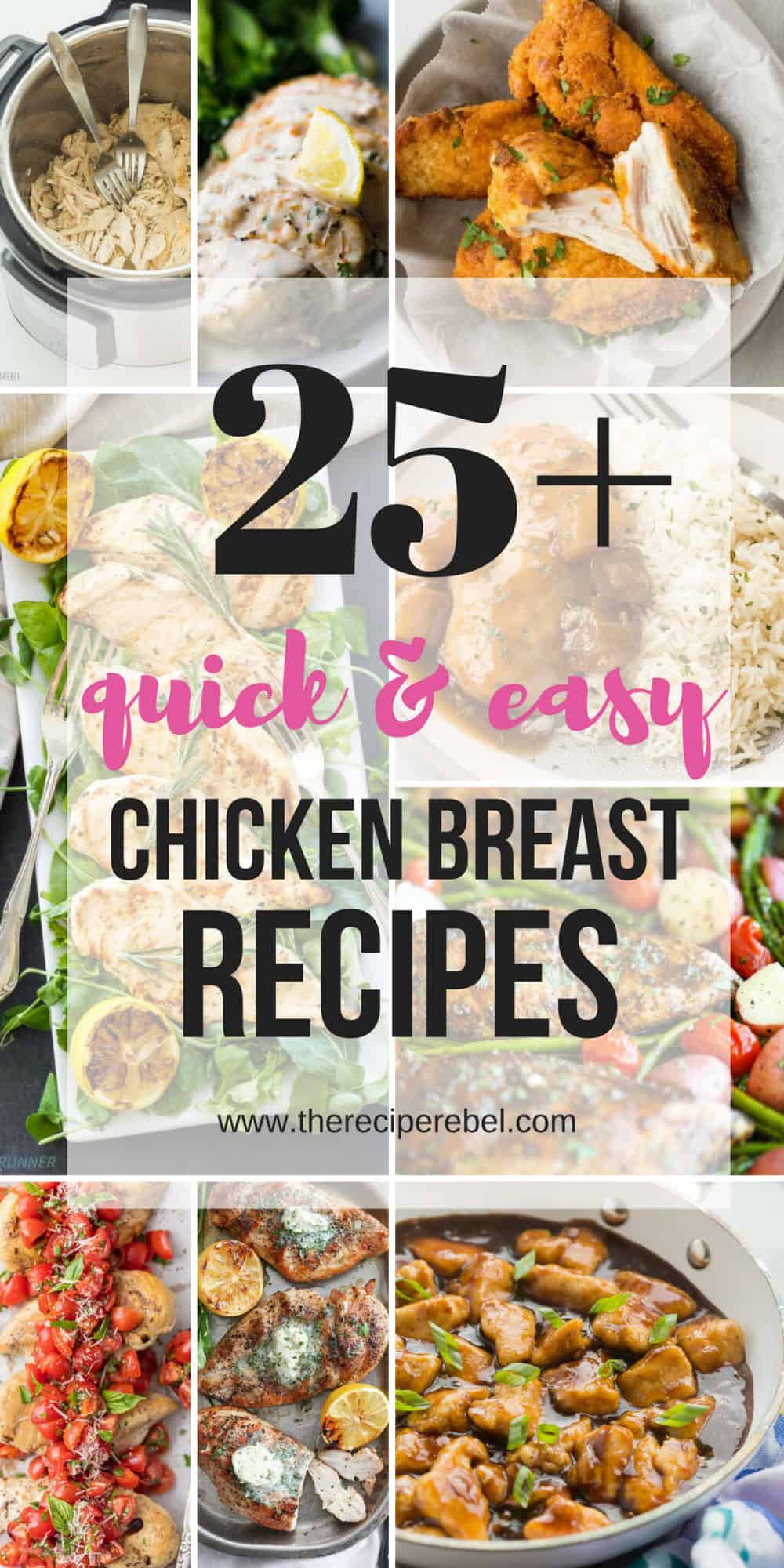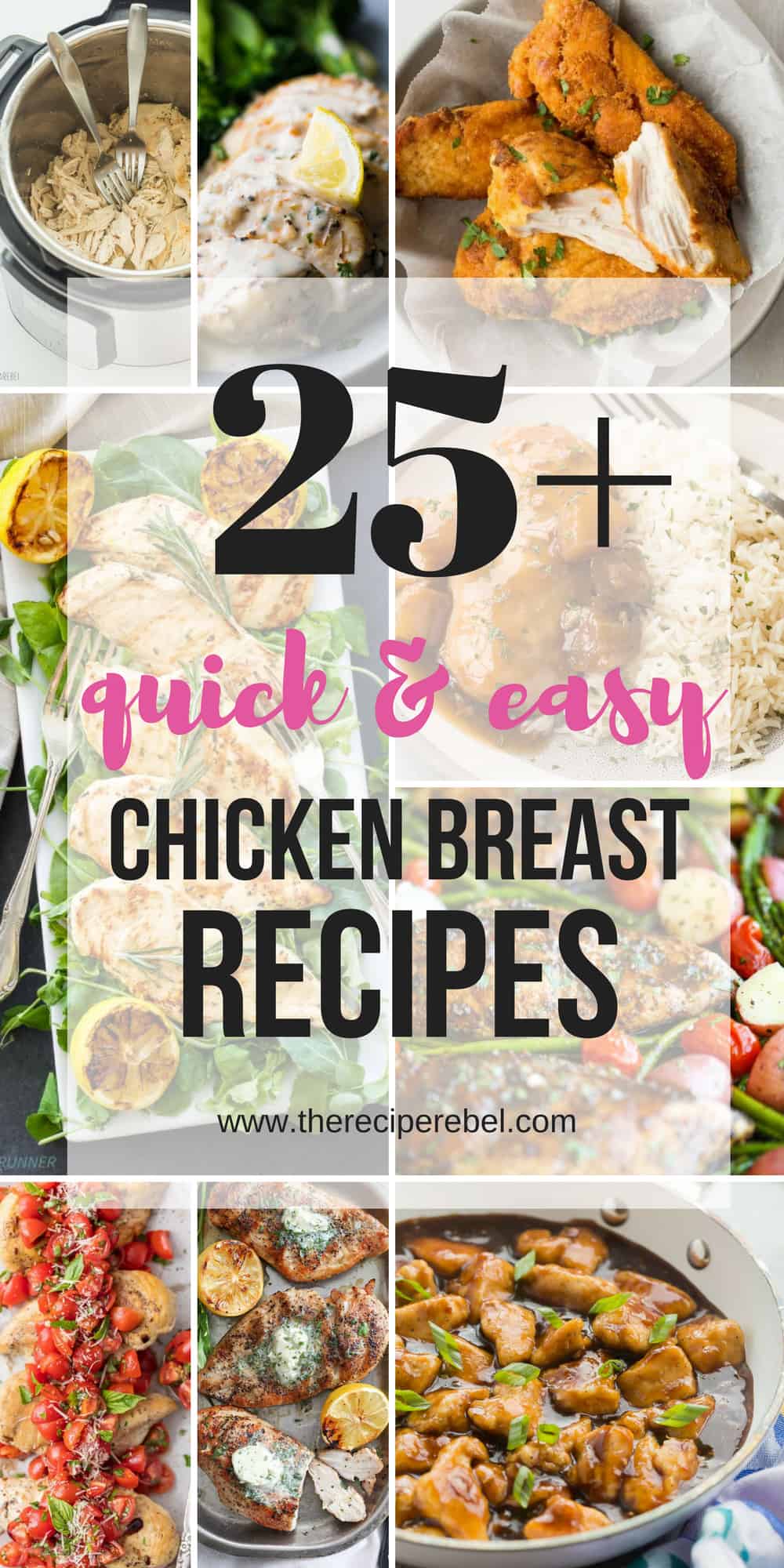 Table of Contents
It's no secret that we love chicken, especially chicken breast recipes, around here.
Chicken breasts are easy to prepare (boneless and skinless!), lean and pack a bunch of protein into a small package. Plus, we can get a large box from the freezer section for a reasonable price, which makes them a great option for busy weeknights.
I've rounded up some of my favorite chicken breast recipes from The Recipe Rebel, as well as a few favorites from friends, to make sure dinner doesn't have to look the same every night of the week this fall once we're back to all the school craziness.
Some are creamy, some are cheesy, some are stuffed and some are simply seasoned and topped with veggies. Whatever your family enjoys, there's something for you here!
The best ways to cook chicken breasts:
As you can see from the collection here, there are lots of different ways to cook chicken breasts. Here are some general tips for my favorite methods:
Slow cooker chicken breasts:
Chicken breasts can cook easily and relatively quickly in the slow cooker — often just 2-4 hours. See my Slow Cooker Chicken Breast recipe for more detailed instructions!
The important thing to remember when cooking chicken breasts in the slow cooker or crock pot is that you can't really leave them all day. After 8+ hours in the slow cooker, chicken breasts will be dry and unappetizing, so remember to always keep the cook time in mind when preparing the slow cooker.
Instant Pot chicken breasts:
We love doing chicken breasts in the Instant Pot — they cook quickly, are incredibly moist, and I don't even have to remember to thaw them in advance! (Check out my tutorial on how to cook frozen chicken breasts in the Instant Pot!).
Once again, remember that chicken breasts in the Instant Pot really don't need a long cook time. 6-8 minutes for fresh is oven enough, so be wary of any recipes asking for a 20-30 minute cook time (plus, who wants to wait that long for dinner?!).
Grilled chicken breasts:
Since the temperature of an outdoor grill can be hard to regulate, chicken breasts can become overcooked if you're not careful and don't have a thermometer handy.
When grilling chicken breasts, I recommend marinating (even for a short time!) to add flavor and moisture.
Oven baked chicken breasts:
Baking chicken breasts is an easy, mostly hands off way to get dinner on the table on a busy weeknight. Many baked chicken recipes can be prepped and ready in the pan in advance, and you can just pop it in the oven when you arrive home.
One Pot BBQ Chicken and Bacon Pasta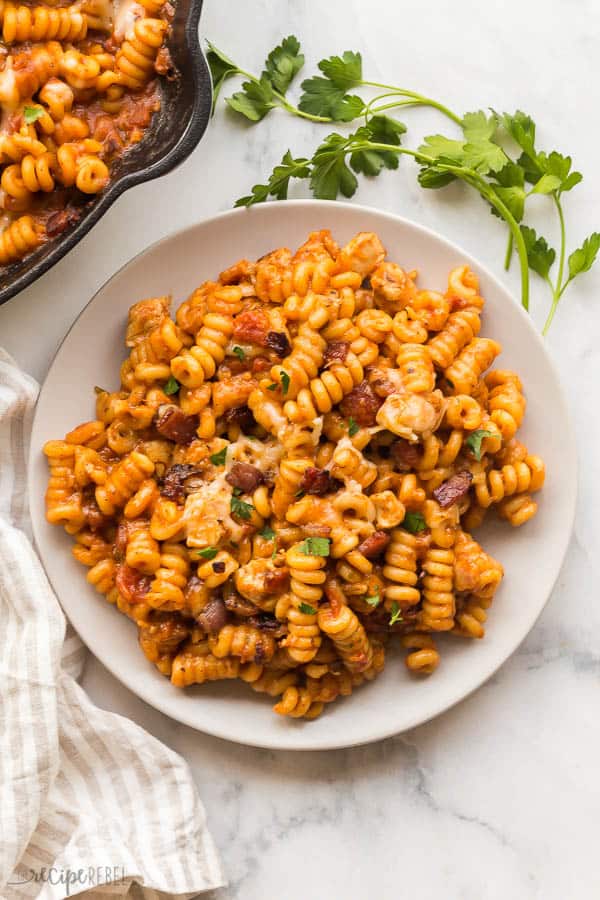 Creamy Italian Instant Pot Chicken Breasts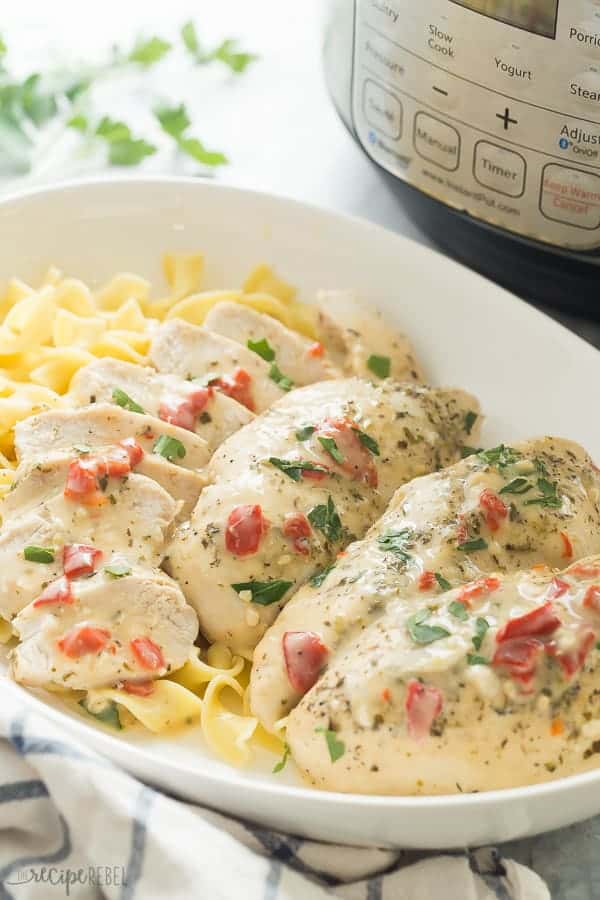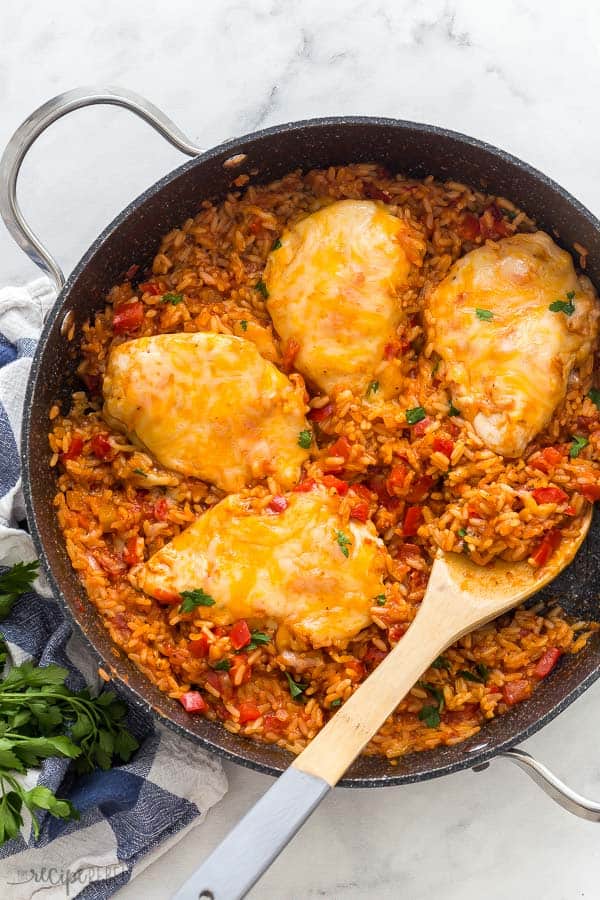 Instant Pot Pineapple Chicken Breasts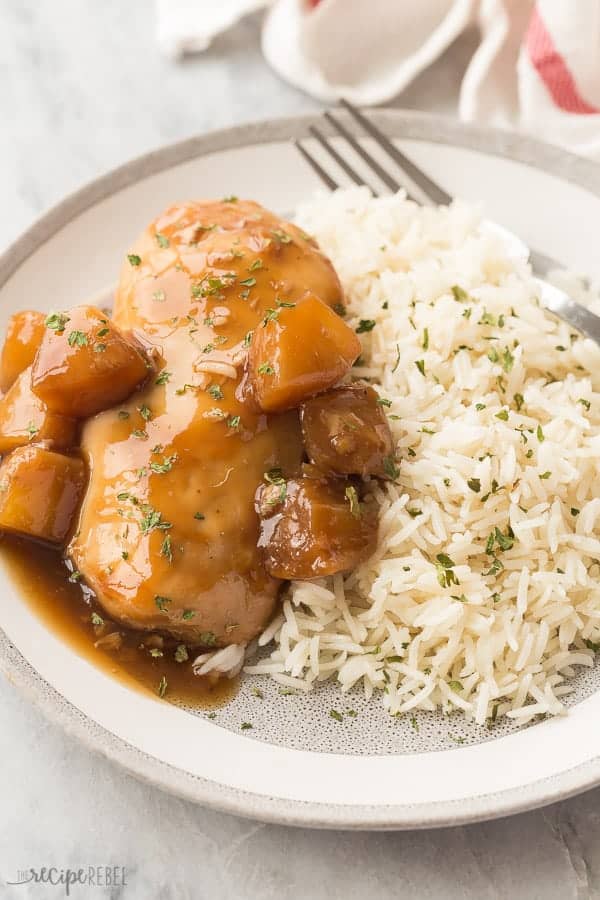 One Pot Chicken Fettuccini Alfredo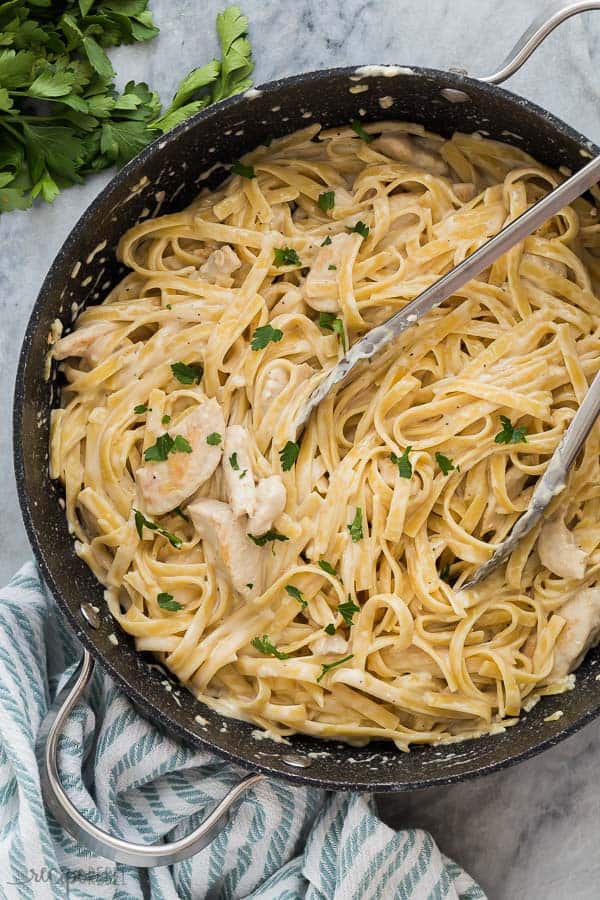 Instant Pot Garlic Parmesan Chicken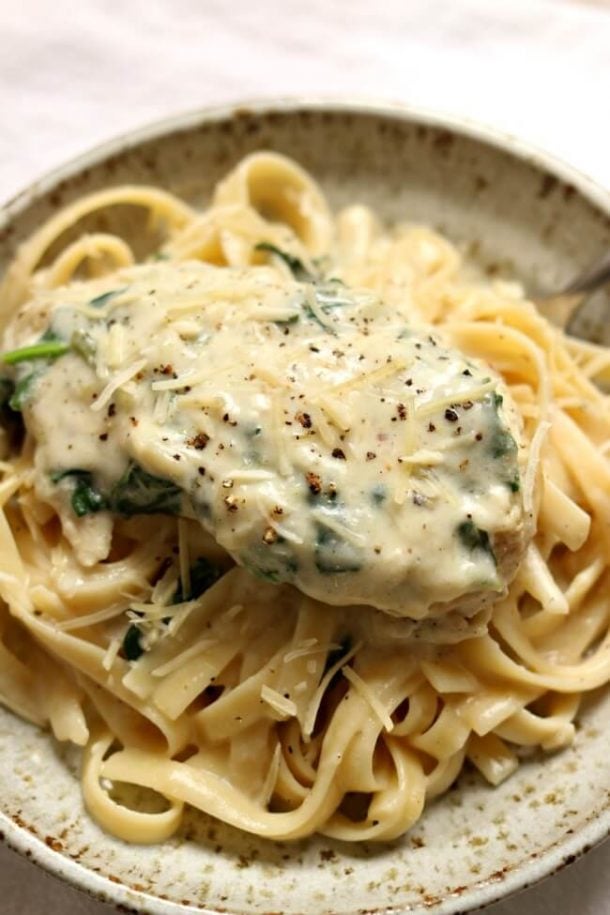 One Pan Tuscan Chicken and Potato Skillet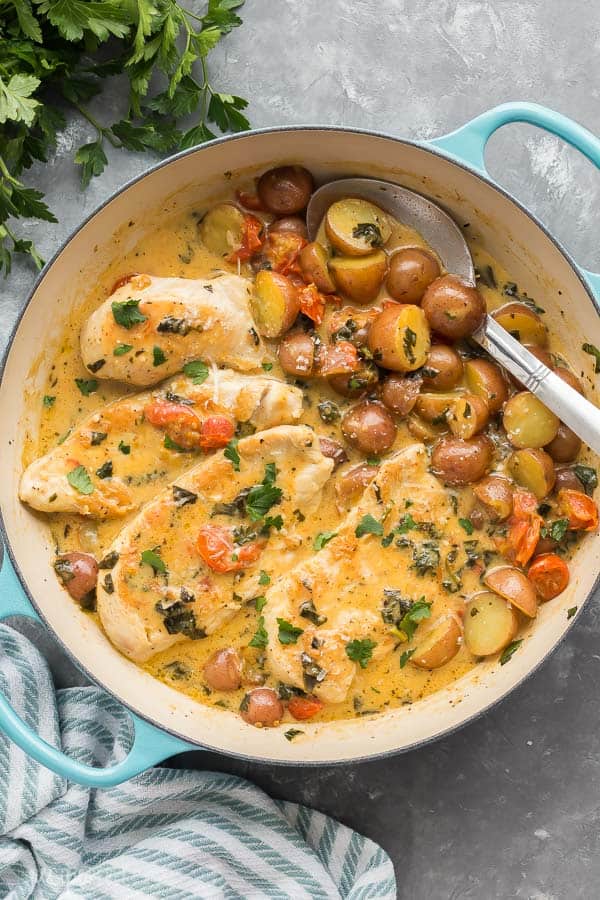 Instant Pot Shredded Chicken Breasts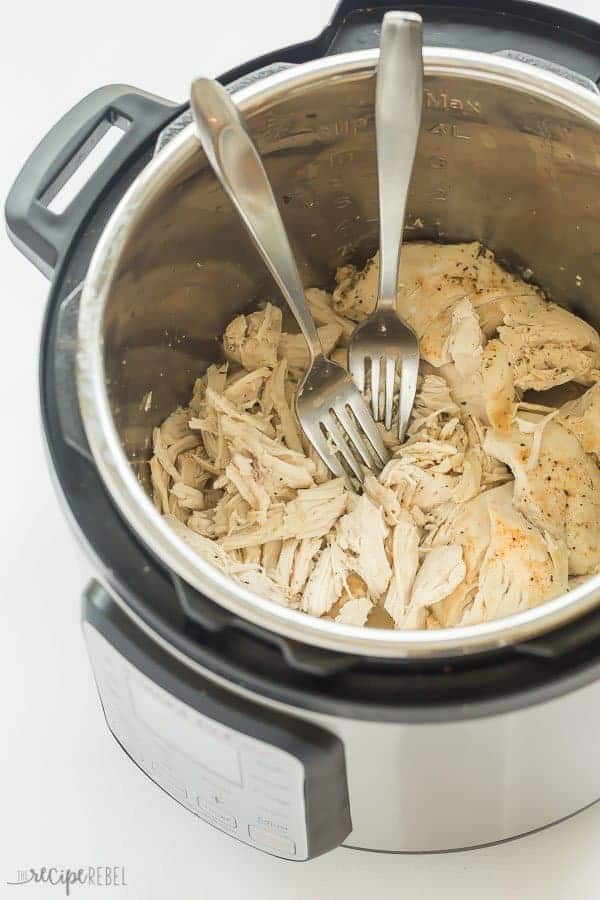 Instant Pot Chicken Bruschetta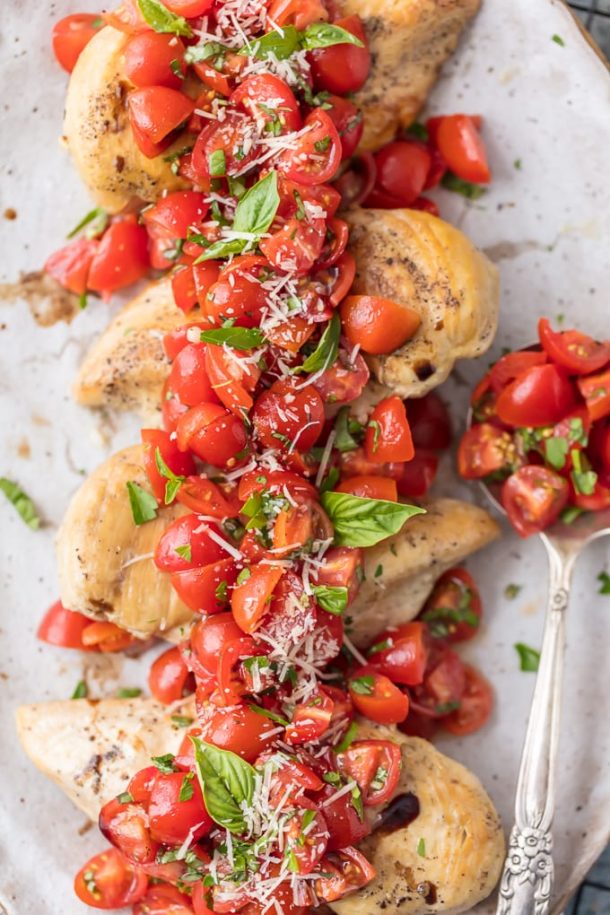 Instant Pot Creamy Lemon Chicken Breasts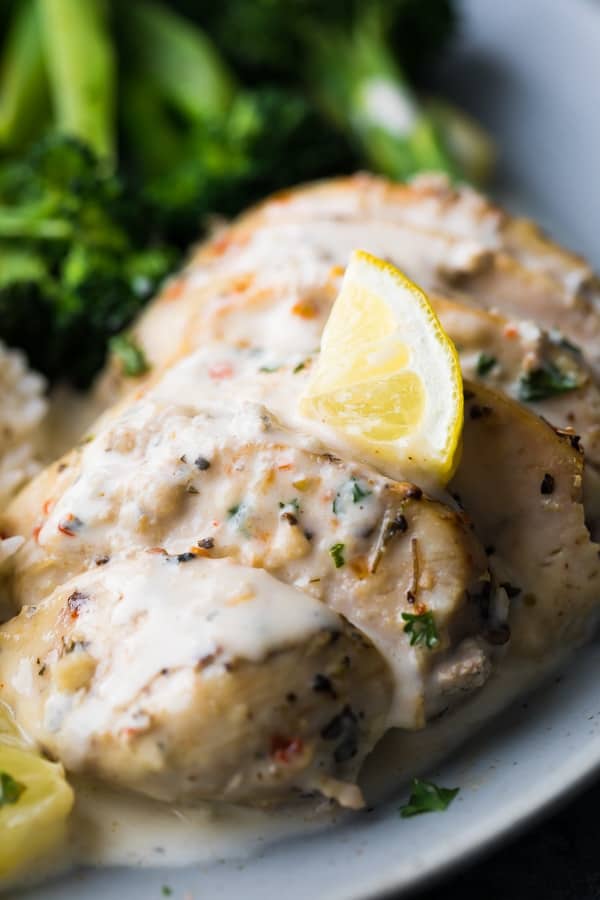 Caprese Chicken and Potato Bake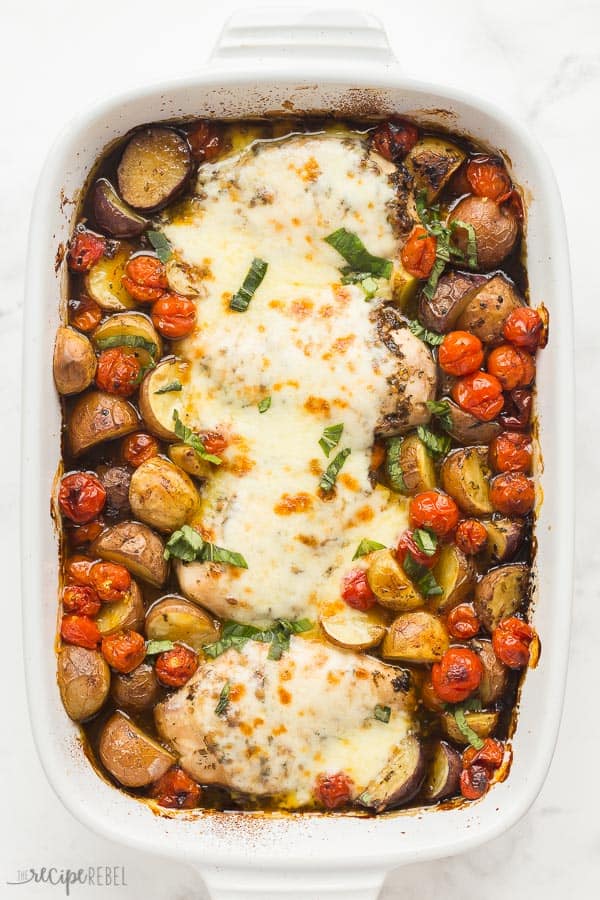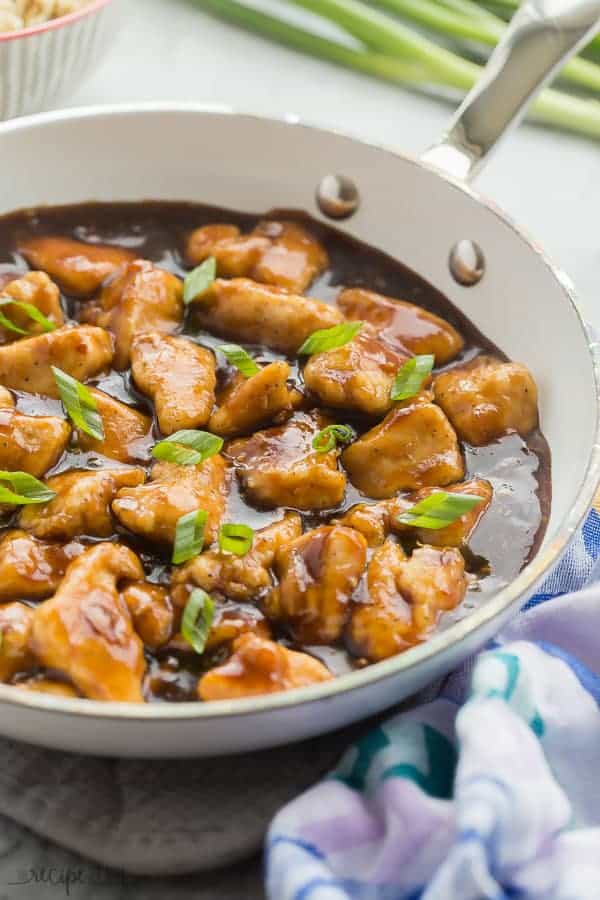 Sweet + Spicy Coconut Grilled Chicken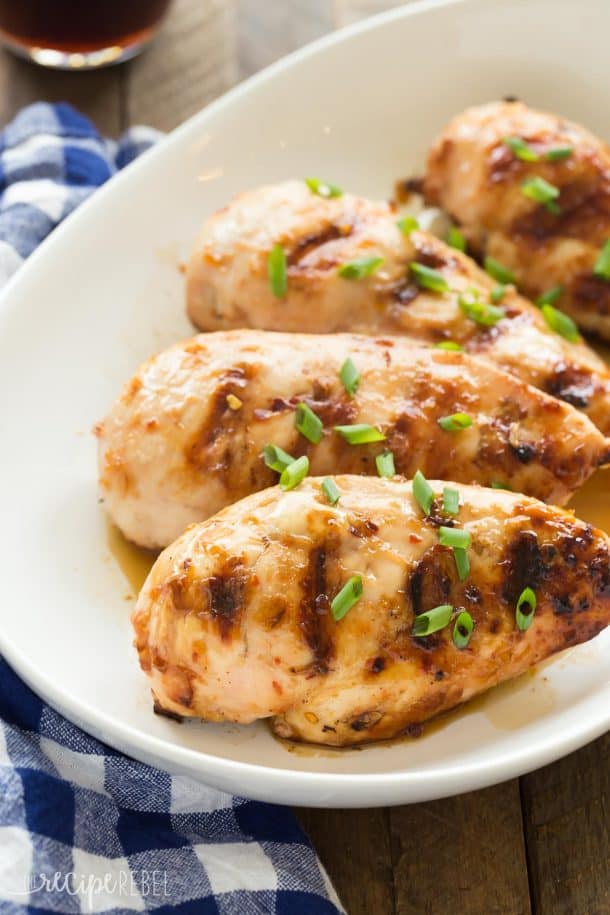 Grilled Chicken Breasts with Chive Herb Butter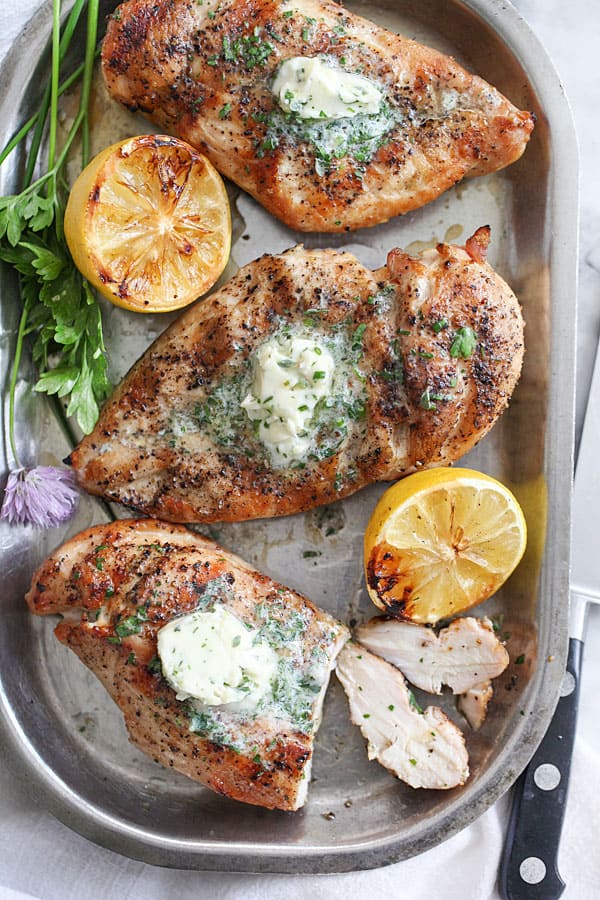 Crispy Sriracha Buttermilk Oven Fried Chicken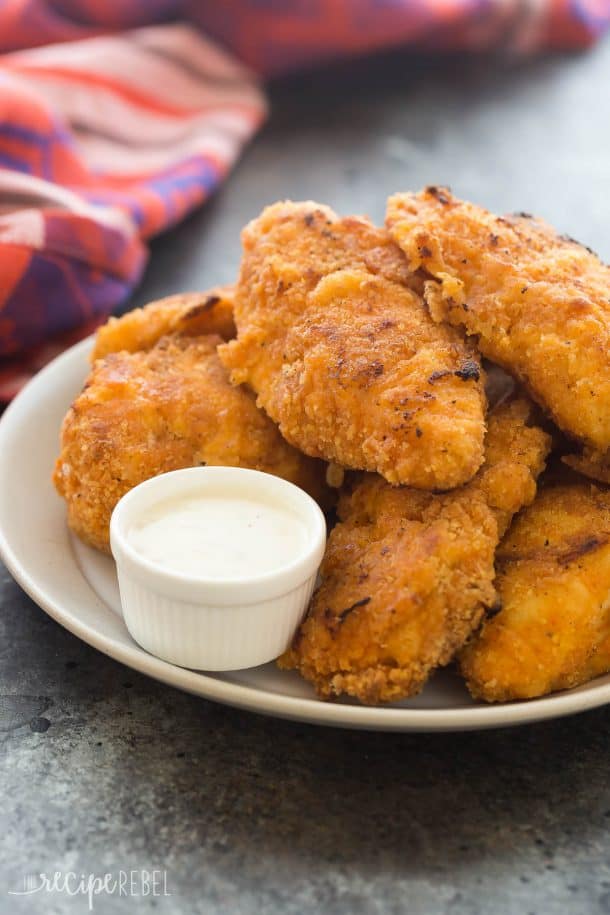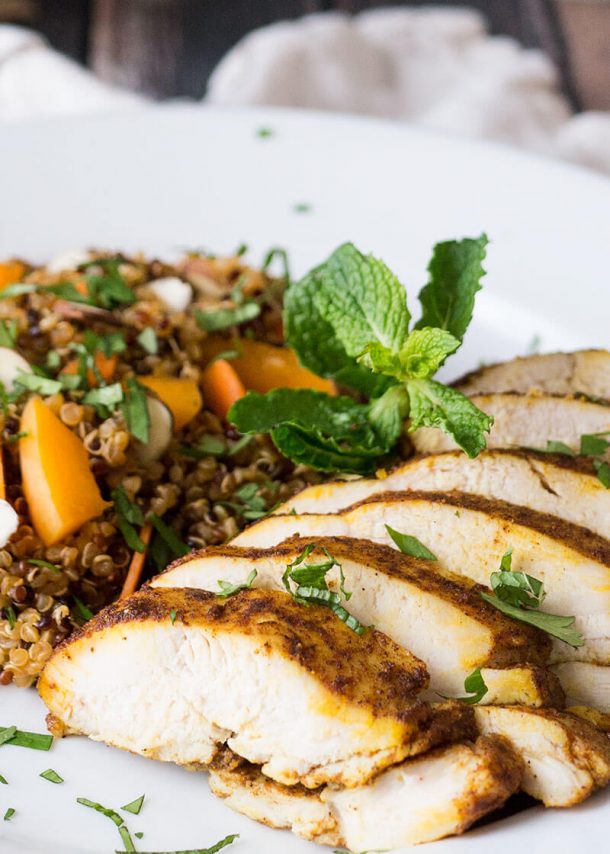 One Pot Teriyaki Chicken, Rice and Vegetables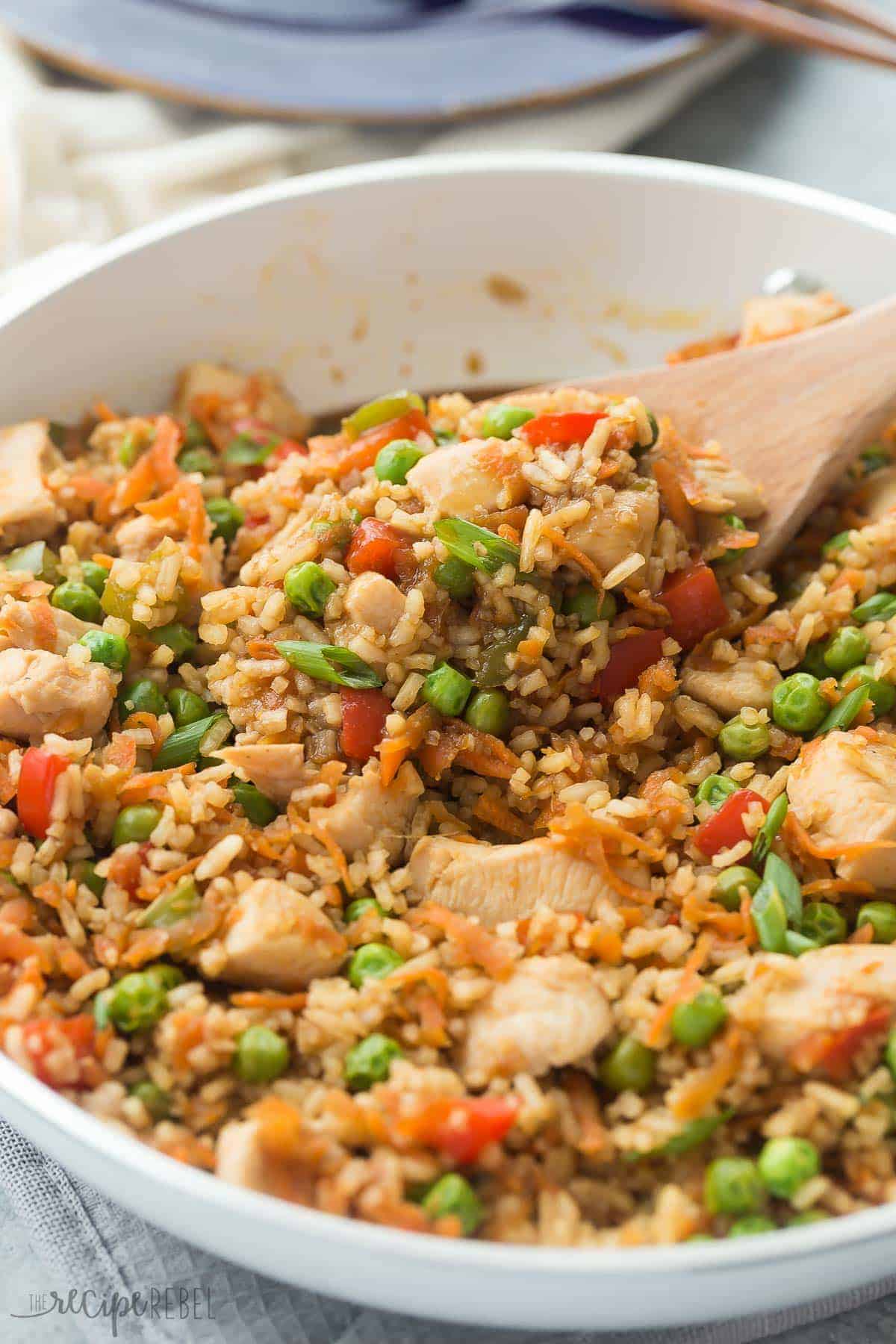 Lemon Rosemary Grilled Chicken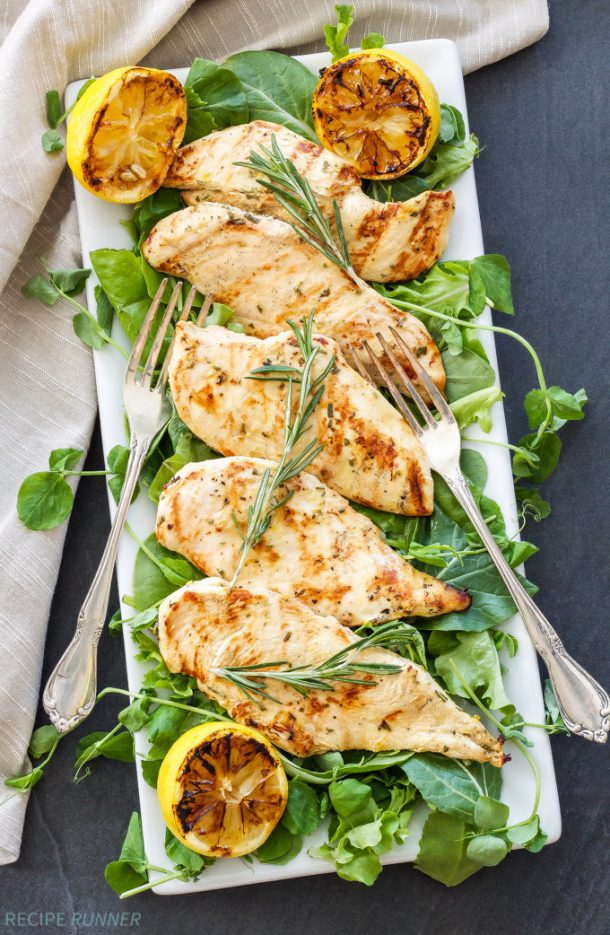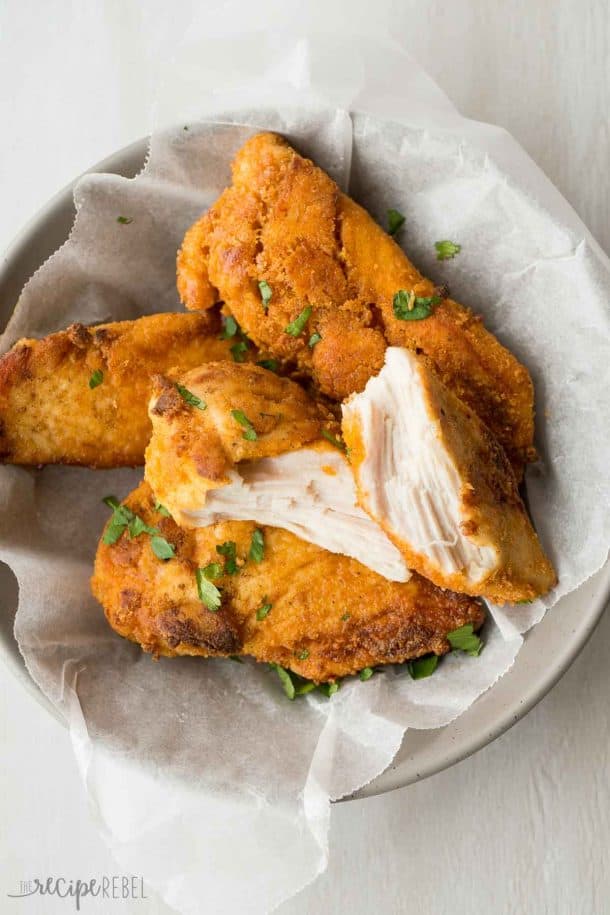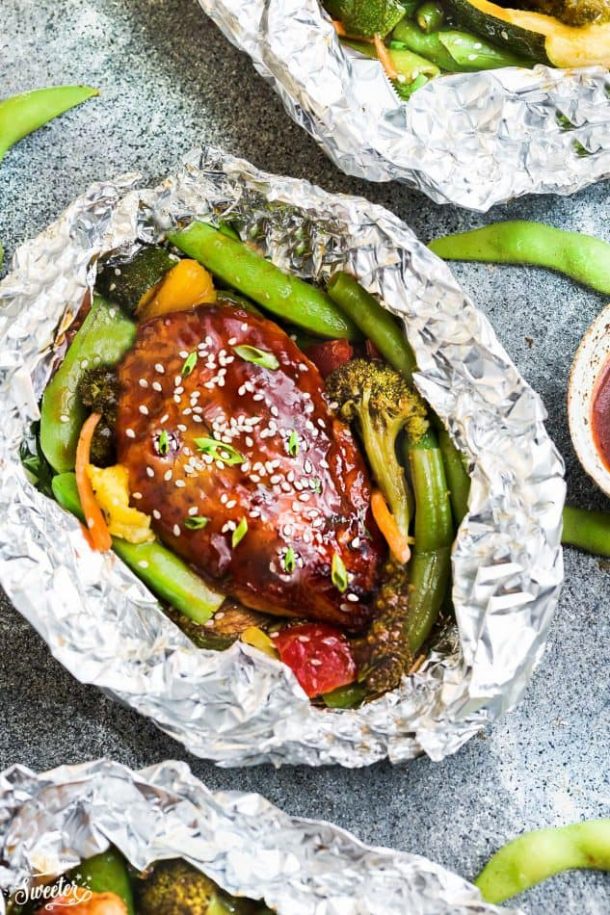 Honey Balsamic Chicken Breasts with veggies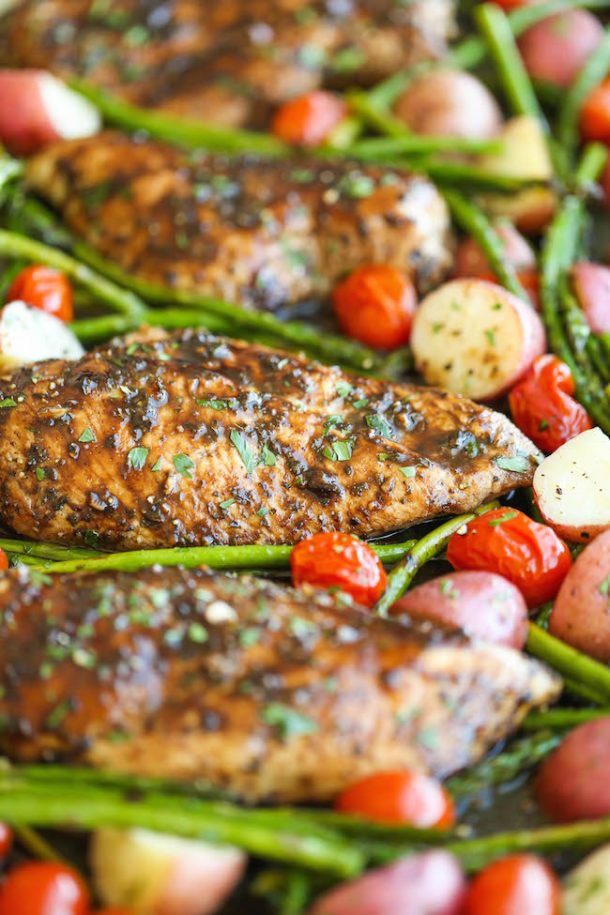 Maple Glazed Skillet Chicken Breasts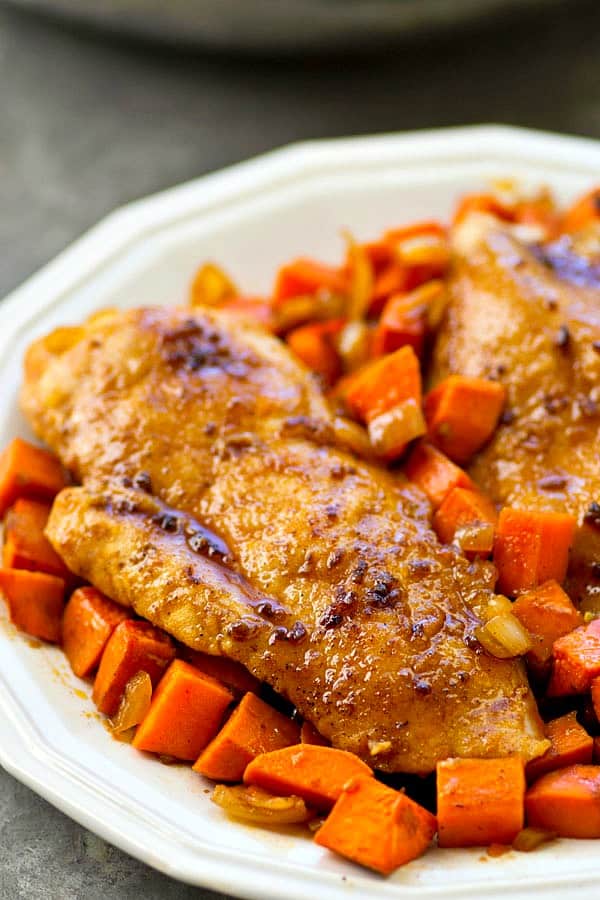 Apricot Chicken Sheet Pan Dinner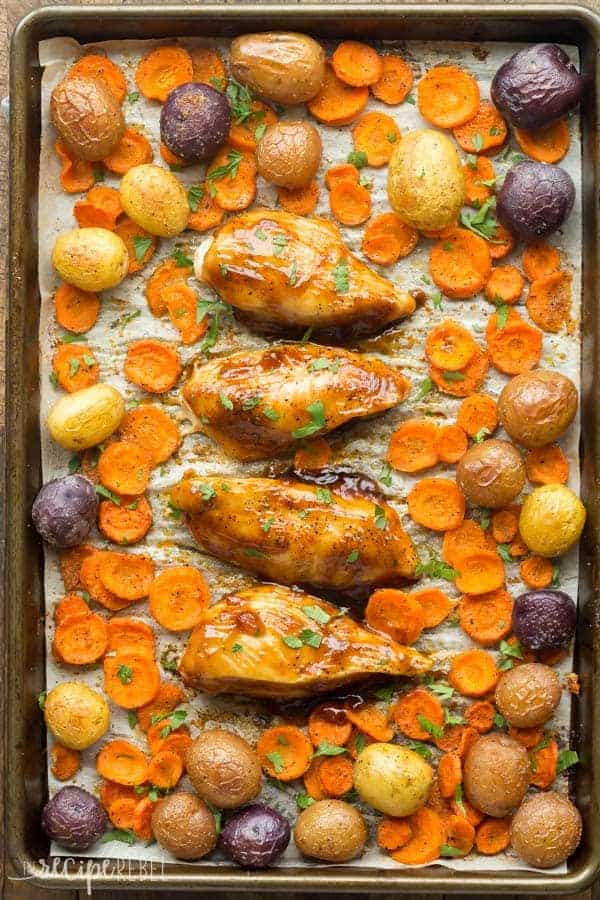 Crispy Baked Honey Mustard Chicken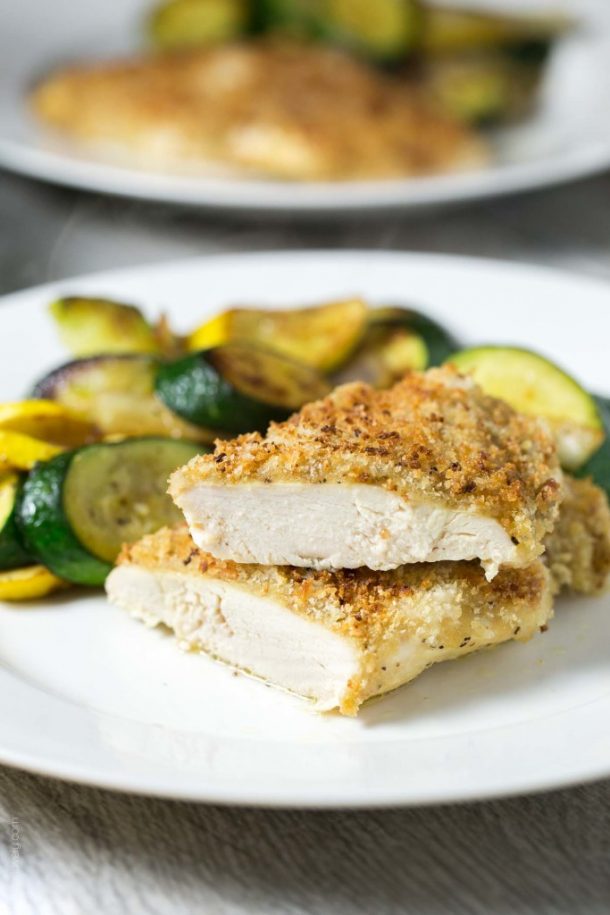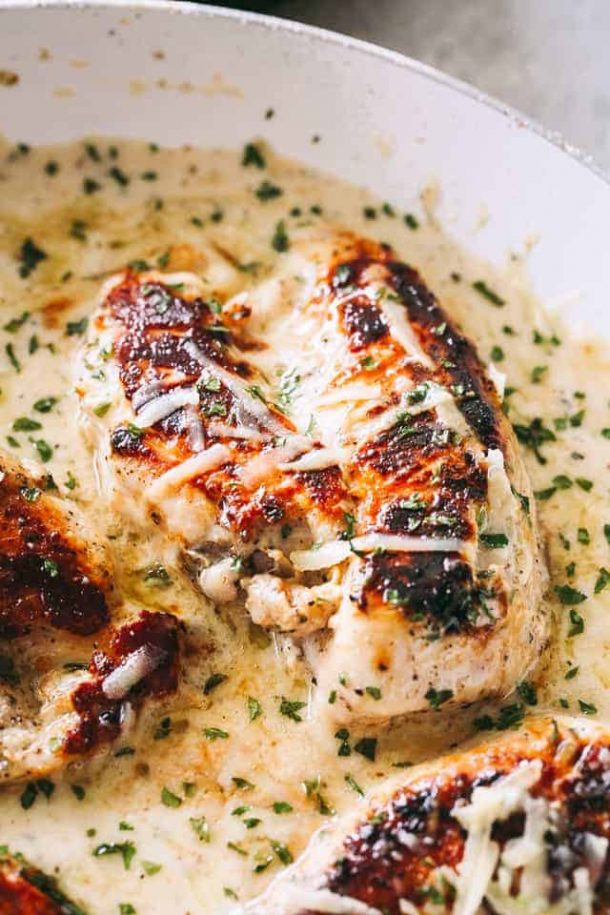 Easy Monterey Chicken Foil Packets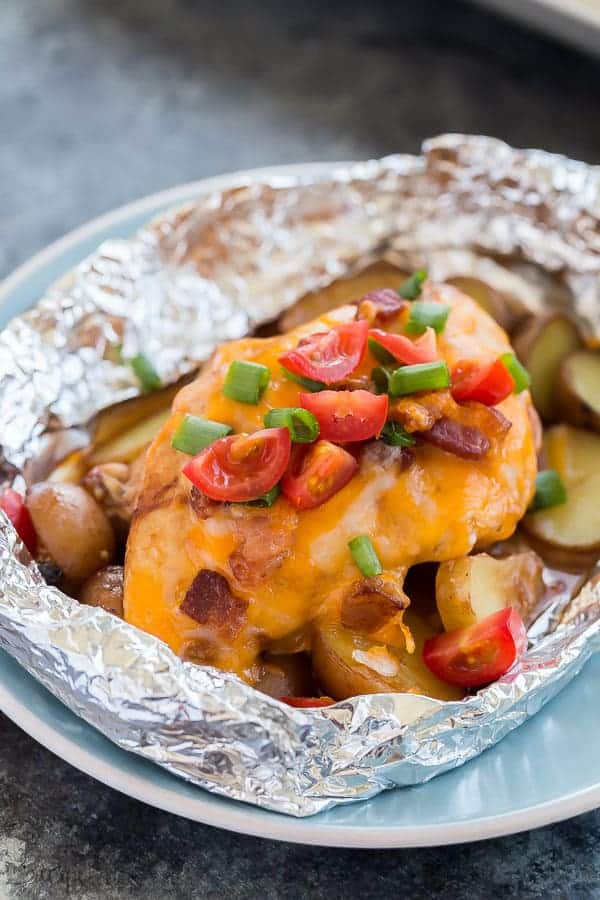 Cheese + Bacon Jam Stuffed Chicken Breasts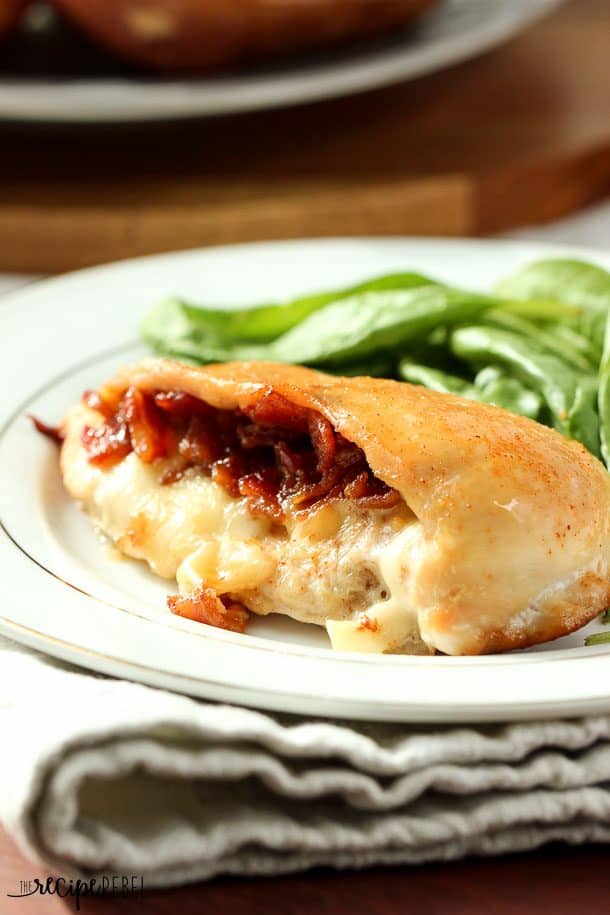 Ham Cheese Stuffed Chicken Breast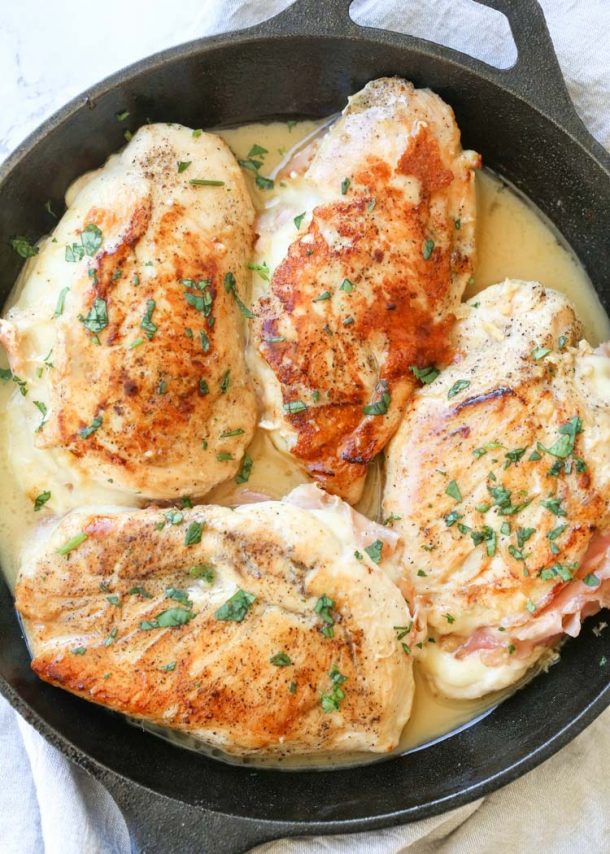 Cheesy Buffalo Stuffed Chicken Breast
Apple Gouda Stuffed Chicken Breasts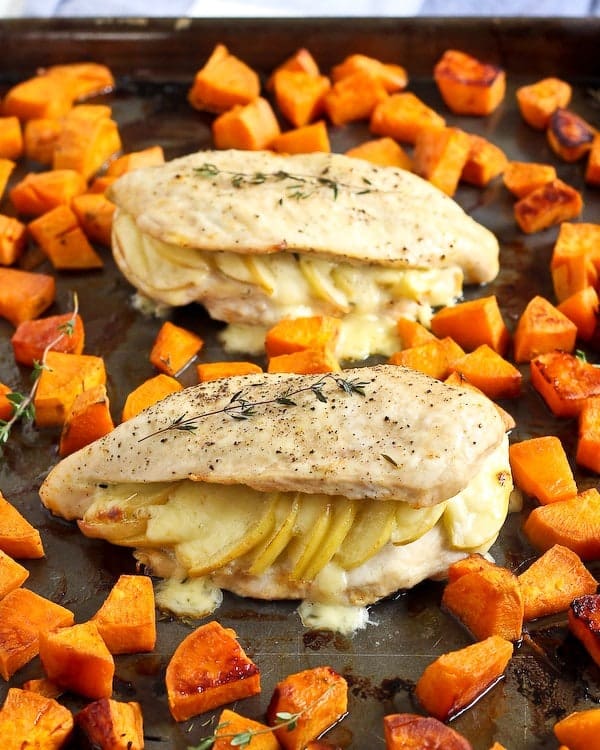 Mozzarella Pesto Stuffed Chicken Breasts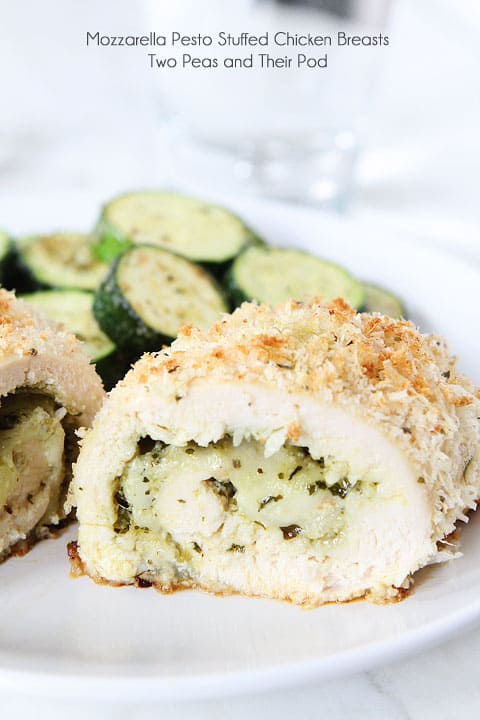 Bacon Cheddar Ranch Stuffed Chicken Breast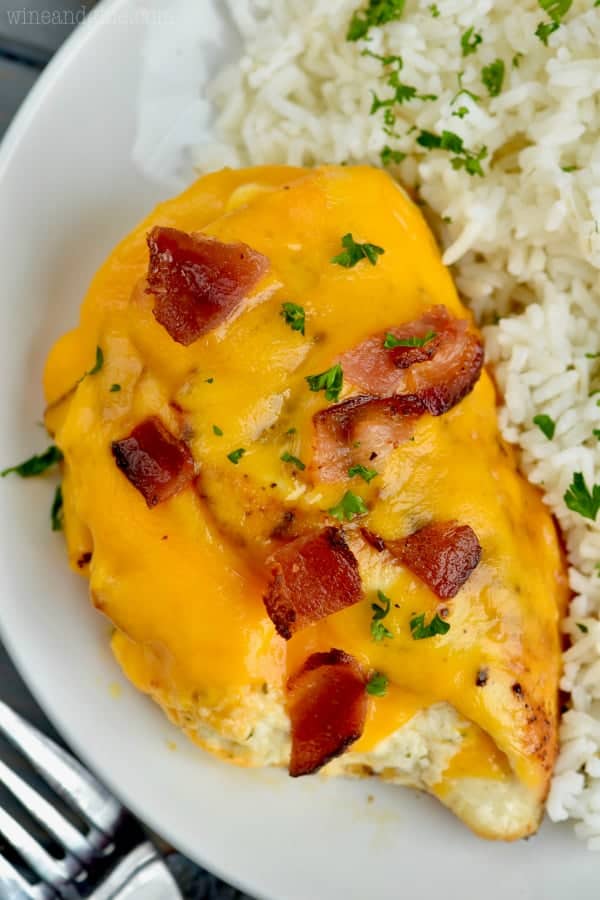 Broccoli Cheese Stuffed Chicken Breasts