The Best Easter Dinner Ideas — all of the classics and a few more favorites! Whether you're celebrating on Good Friday, Easter Sunday, or both, make it a memorable meal with spiral ham, potatoes, turkey, veggies and all the fixings!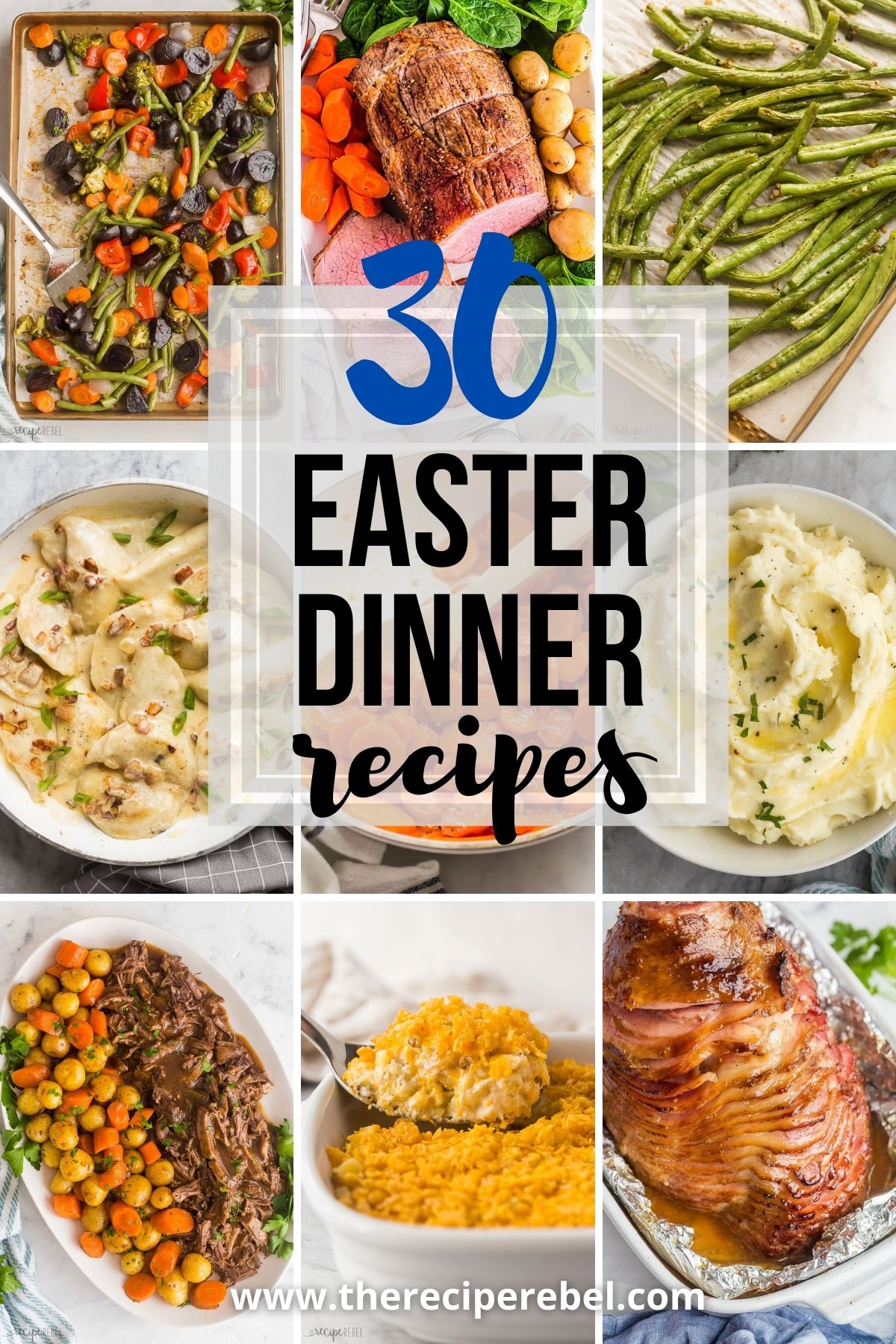 Ready or not, Easter is coming! We'd better hop to it.
Whether you're celebrating on Good Friday, Easter Sunday, or both this year, a memorable meal is the goal. In-laws are coming, after all. In between all the egg hunts and festivities, my aim is to get dinner sorted ASAP!
Which is why today I'm sharing a list of easy Easter dinner ideas. I'm talking about timeless recipes, from traditional Easter mains to delicious side dishes. These recipes are easy, they're tasty, and they're best shared with family. You're going to love 'em!
What is Included in a Traditional Easter Dinner?
Of course, Easter dinner can be as formal or as casual as it suits you to be. Some prefer a sit-down feast, others celebrate with Easter brunch, and others might even gather with their families potluck-style.
In general, however, a traditional Easter meal has a few key dishes that are classic to the holiday:
A roast or cooked protein, often ham or lamb
Side dishes like spring vegetables and traditional hot cross buns
Fresh salads with seasonal ingredients
And last but not least, unforgettable desserts
To help out with some inspiration, I've included a little bit of everything in my favorite Easter dinner recipes below!
30 Mains & Sides to Make Easter Dinner Special
Easter is around the corner! Who's ready for all the festivities this year? Here are 30 Easter dinner recipes, from easy mains to side dishes, to make your meal one to remember.