Quick Ground Beef Recipes that are easy and perfect for busy weeknights! Including slow cooker recipes, one pot dishes and make ahead meals — perfect healthy dinner ideas that are family-friendly! My kids love these 🙂
It's no secret we love beef here. We are always on the lookout for more easy and quick ground beef recipes, so I compiled a list of my favourites!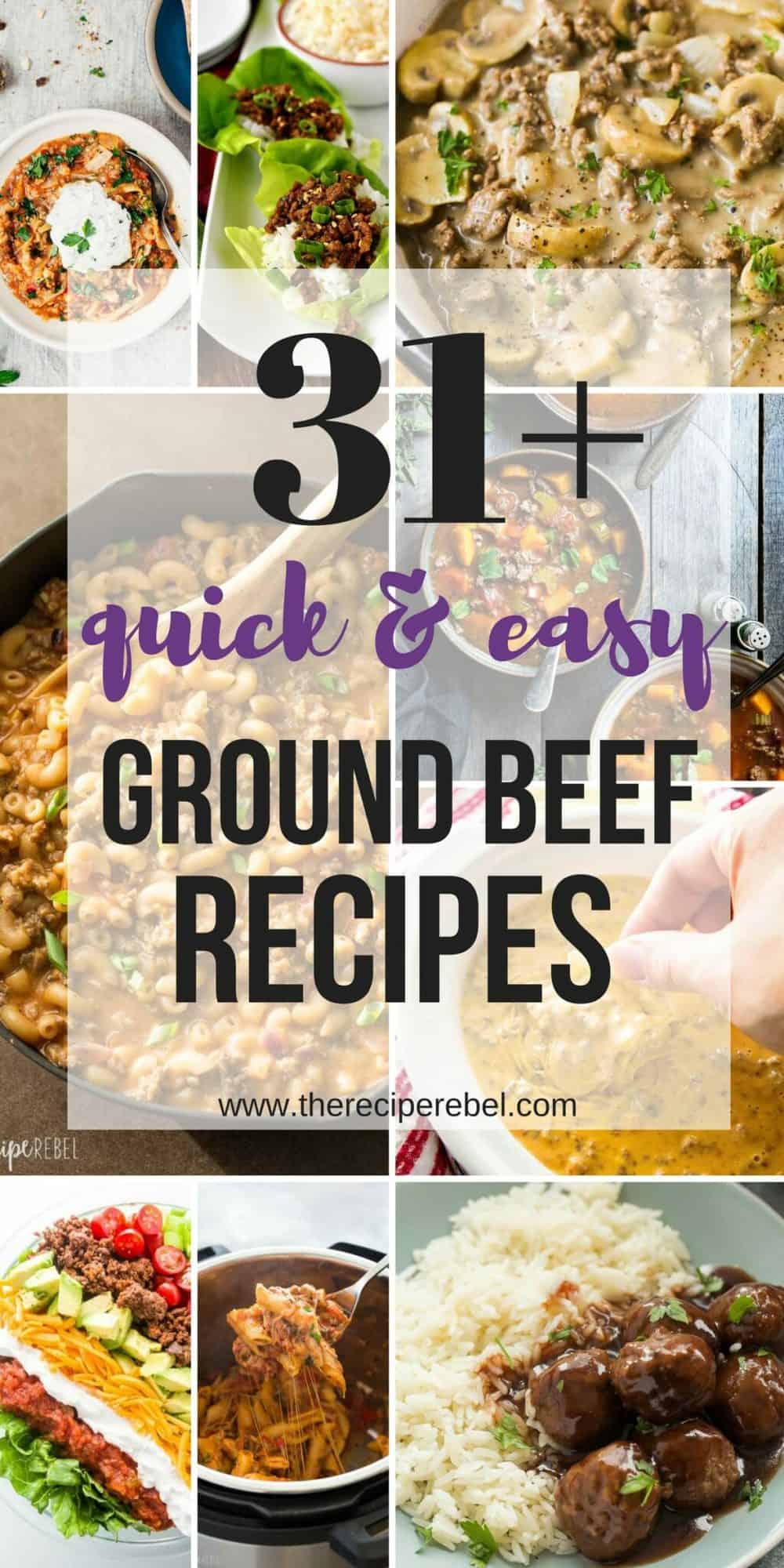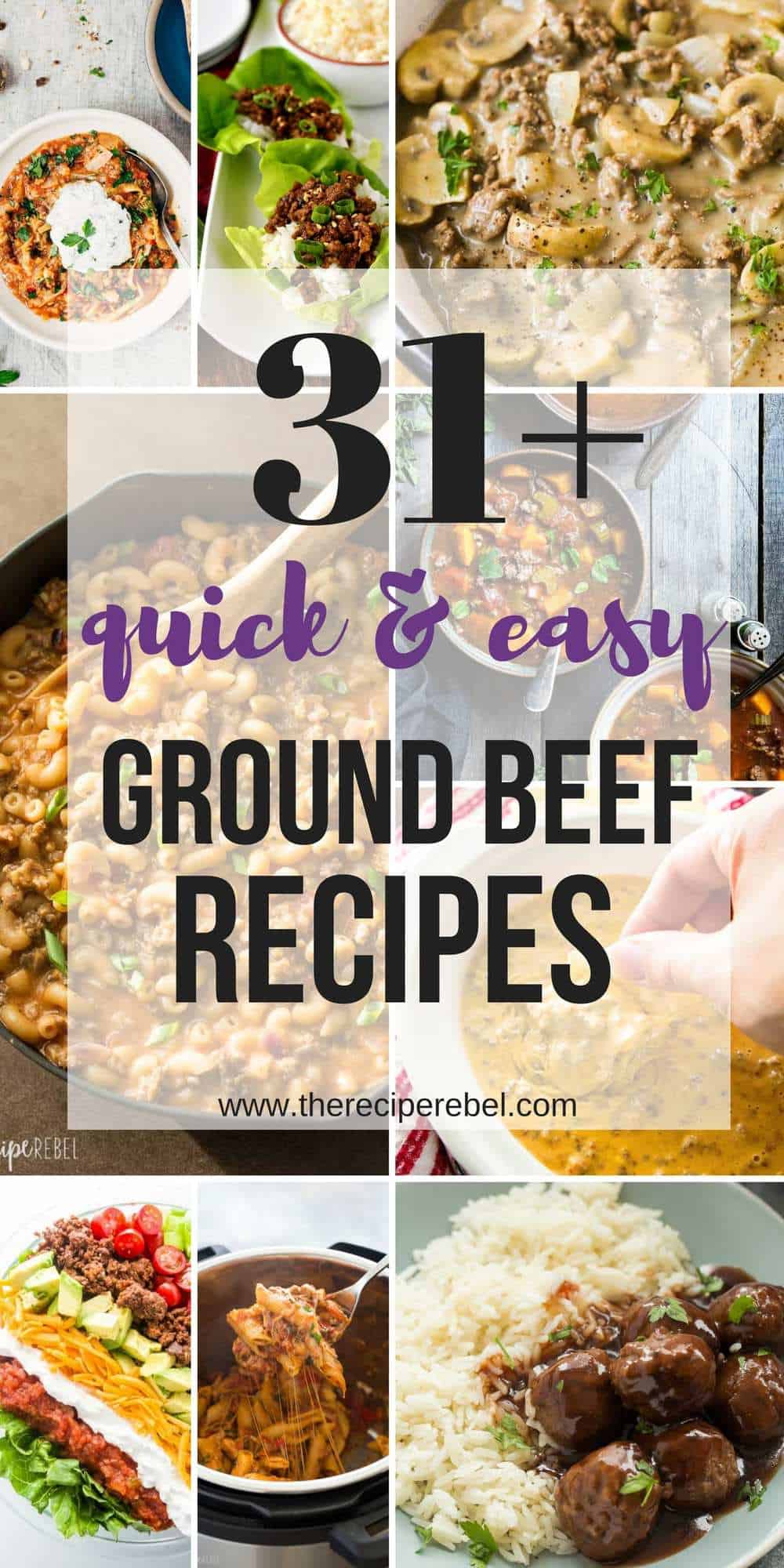 This round up has been update since its original from February 2016 — I had to add a few more of my favourites!
My mom regularly cooked Meat & Potatoes meals because my dad is a Meat & Potatoes kind of guy. I was born a Meat & Potatoes kind of girl.
Thankfully my husband is a Meat & Potatoes kind of guy, so we get along just fine (and I'm sure to sneak a few veggies in there for balance!).
But really, you could substitute any meat and any carb and there'd be no complaining. When it comes to hearty, healthy comfort food — my favorite meals to make! — ground beef is right there at the top of the list.
It's also ridiculously easy to cook and you can do just about anything with it! Perfect for sneaking extra veggies into the kids favourite meals 😉
I would love to hear what your favourite quick ground beef recipes are! We never have too many easy dinner recipes around here 🙂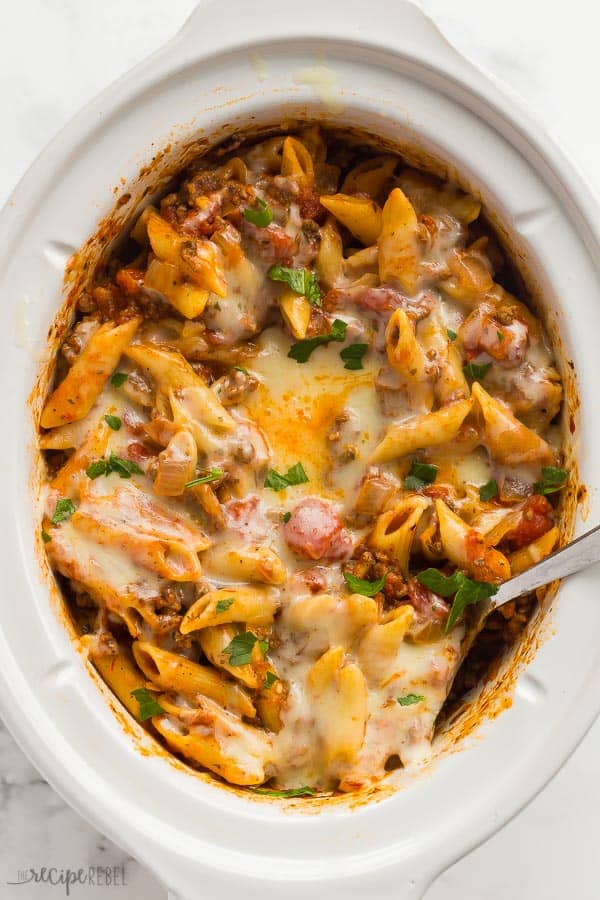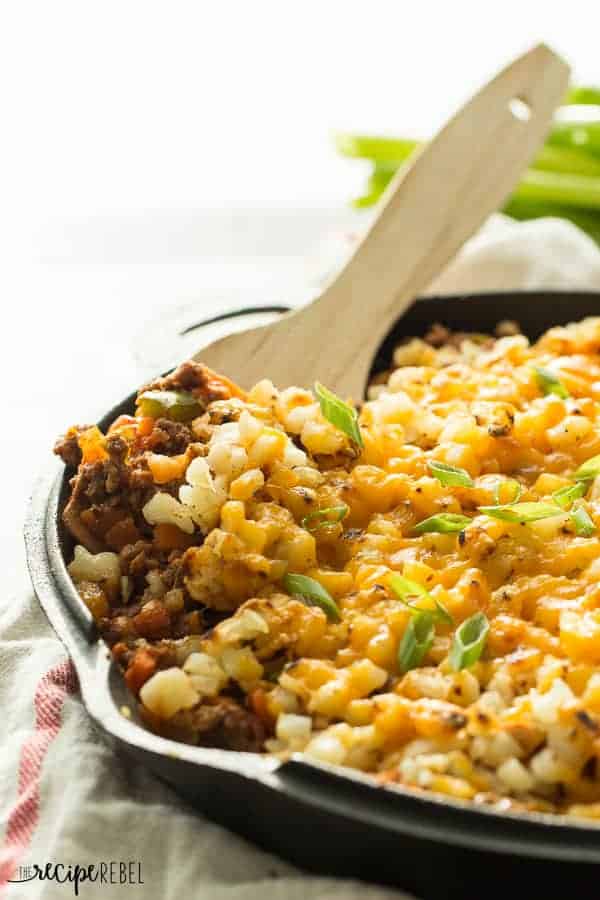 Sticky Slow Cooker BBQ Meatballs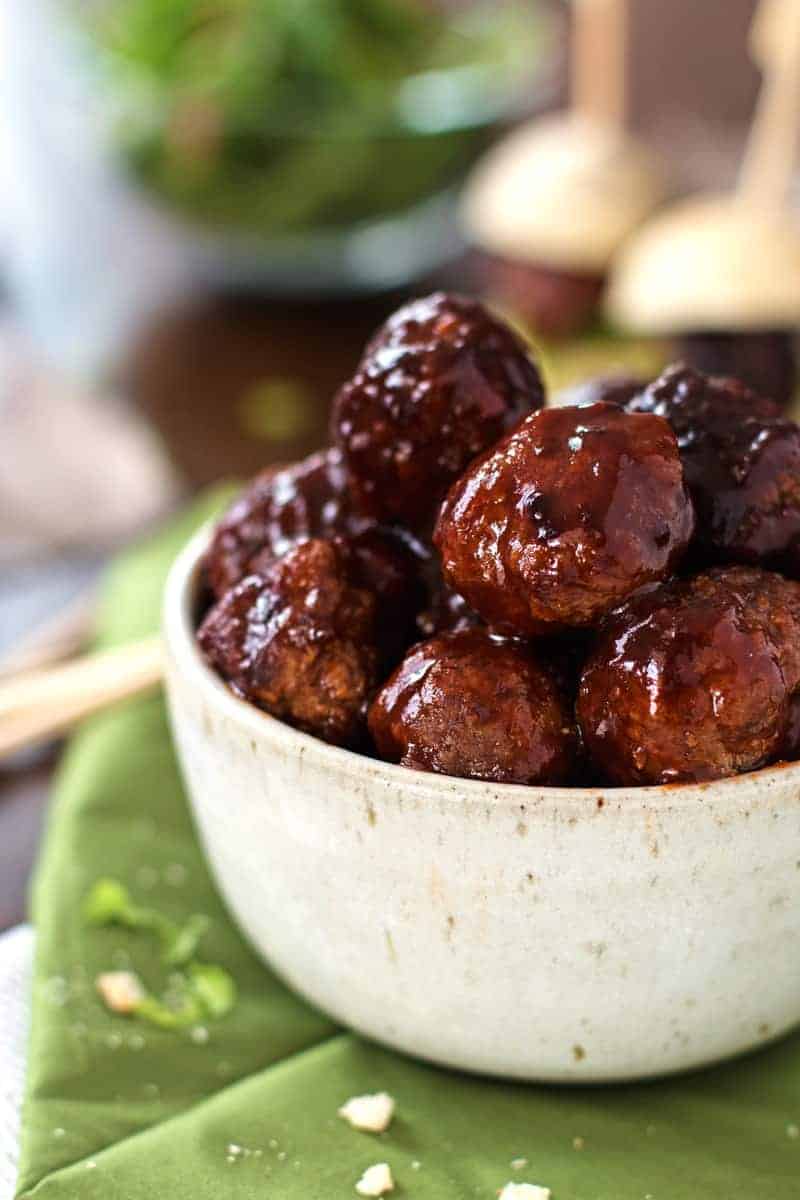 Easy Homemade Hamburger Helper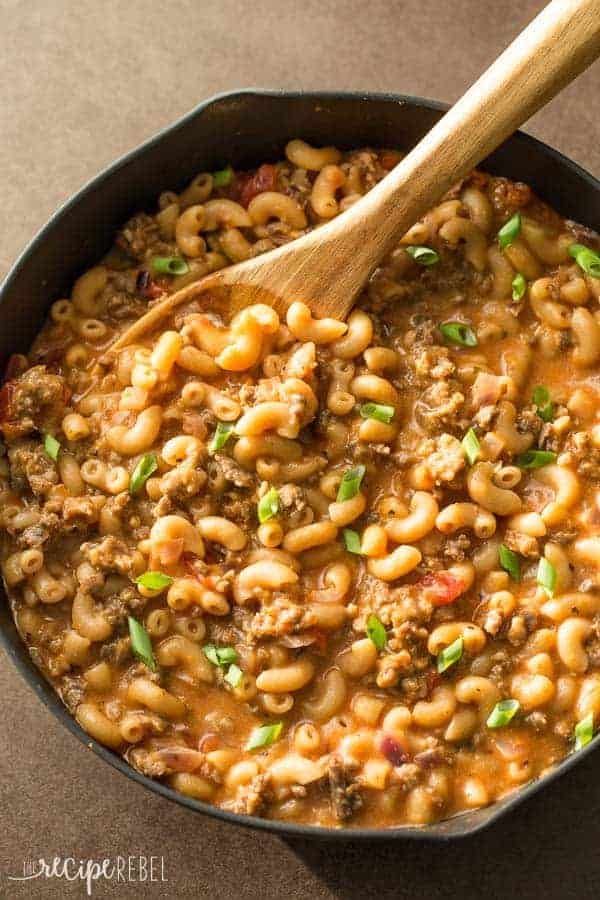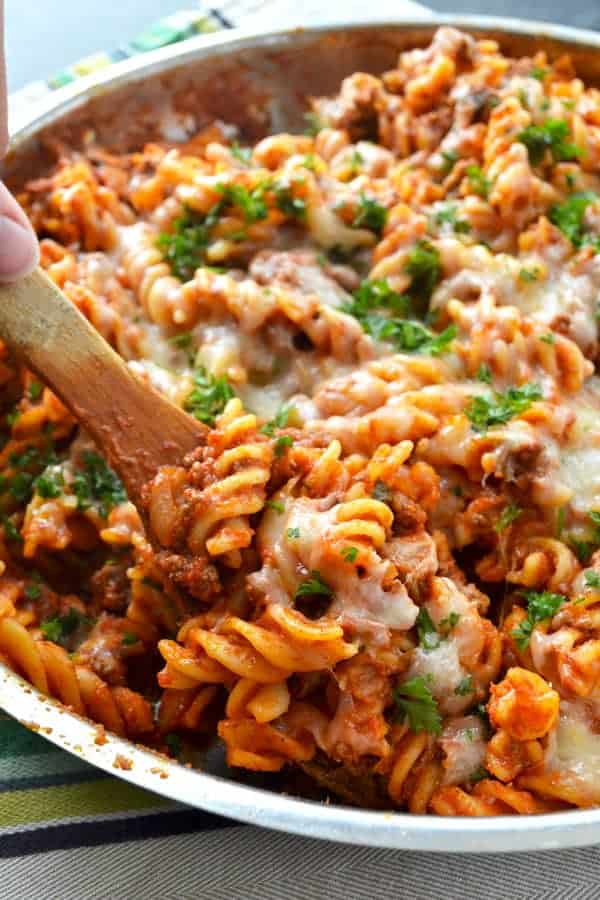 Slow Cooker Beef & Lentil Sloppy Joes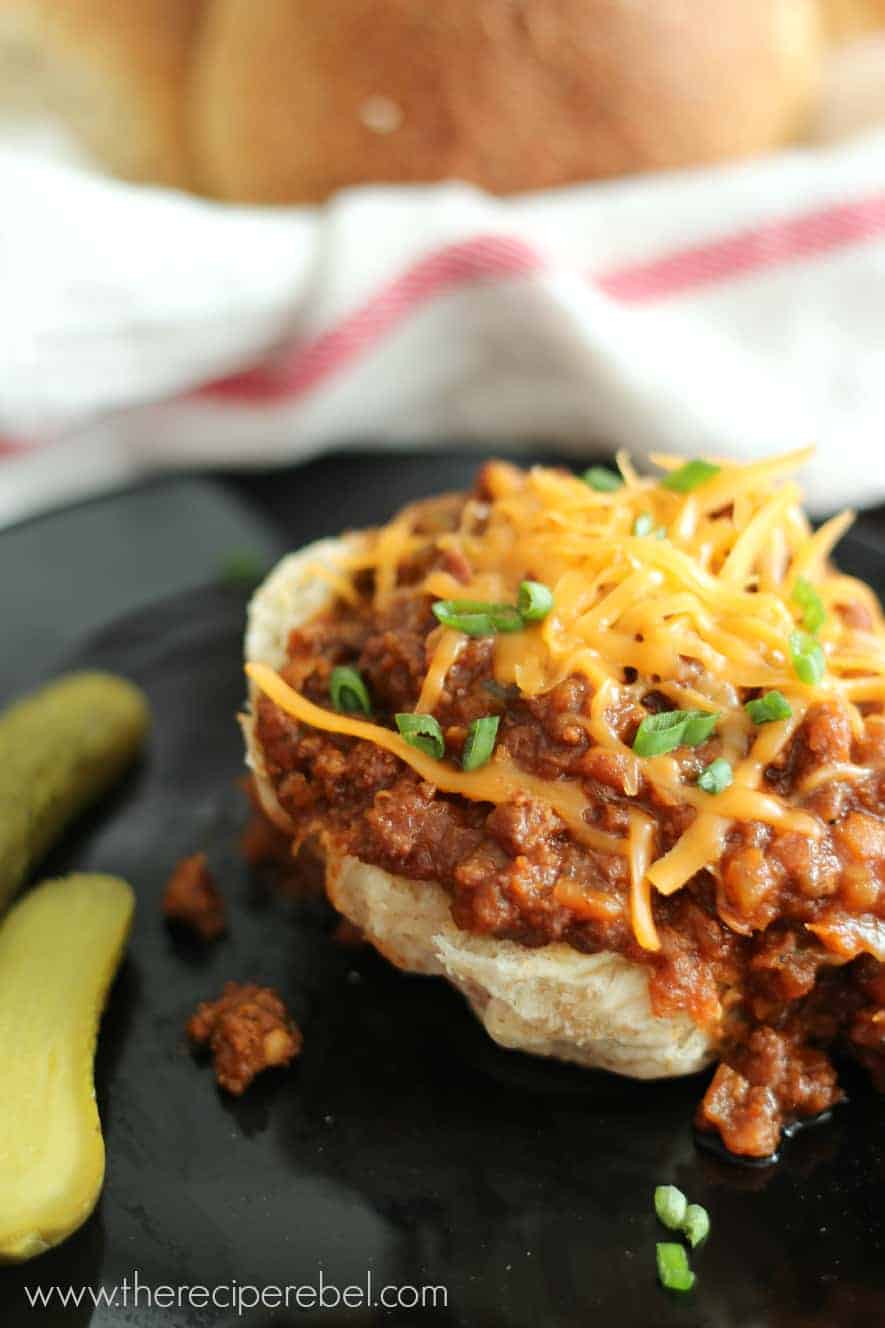 Slow Cooker Hearty No Bean Chili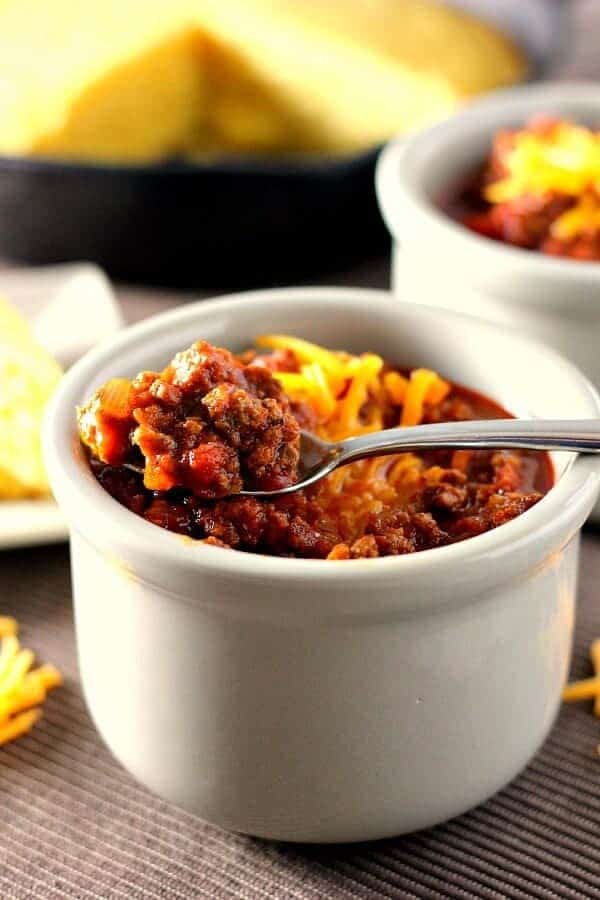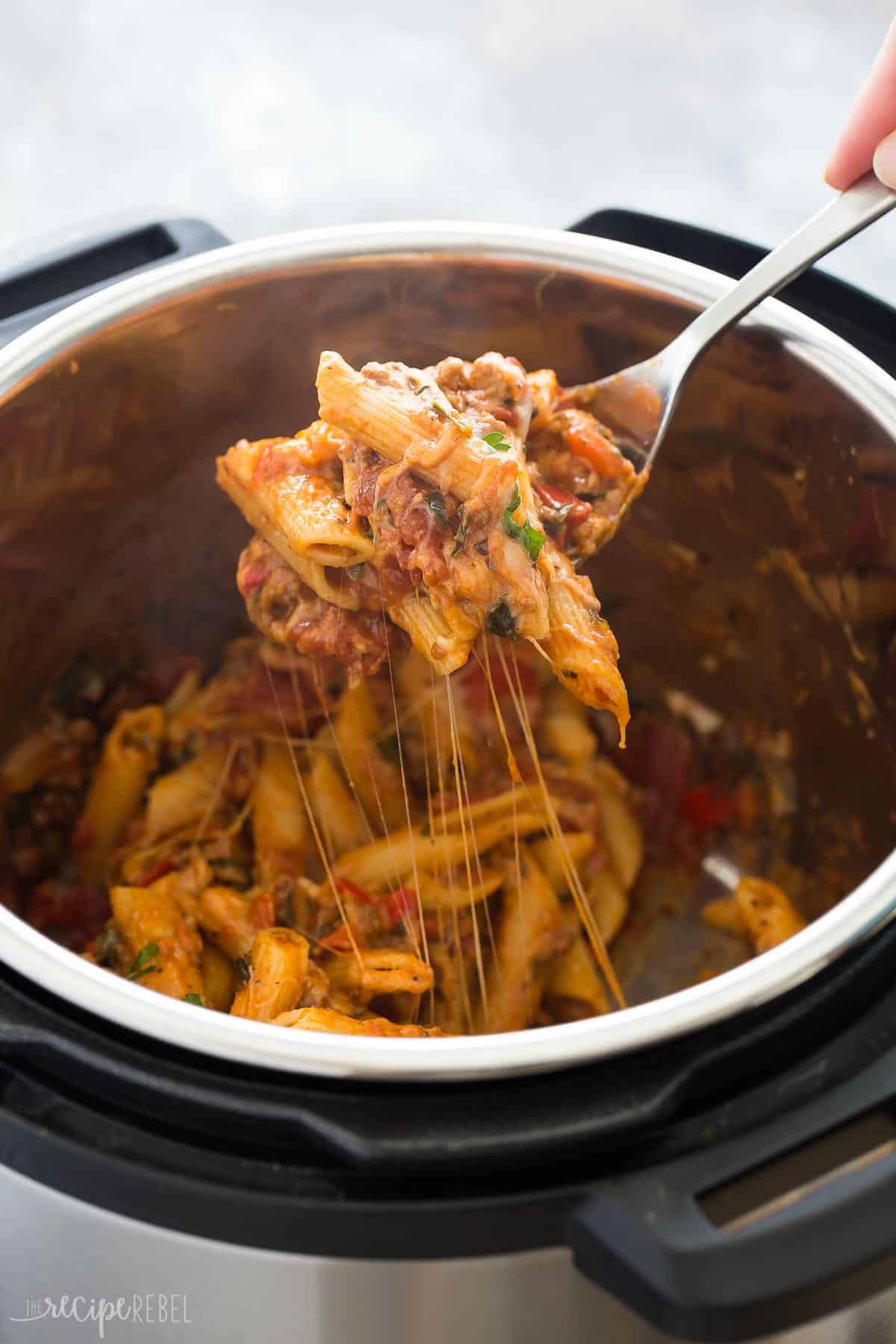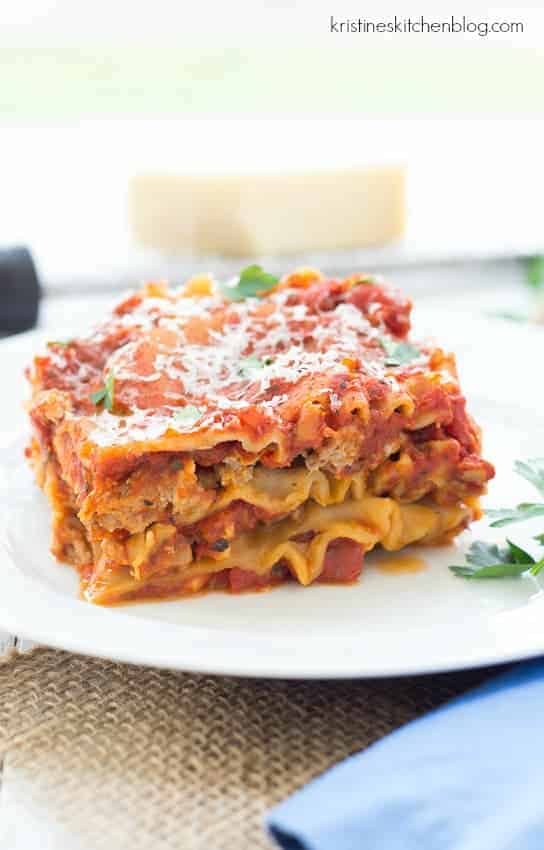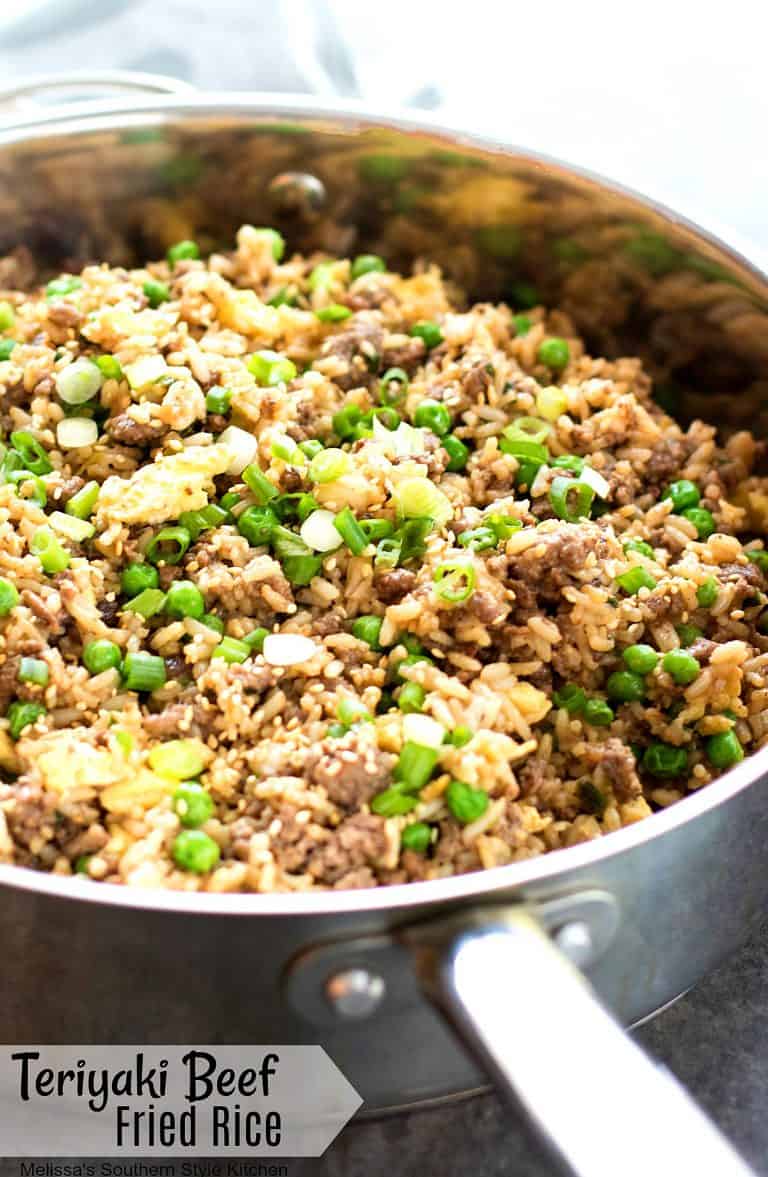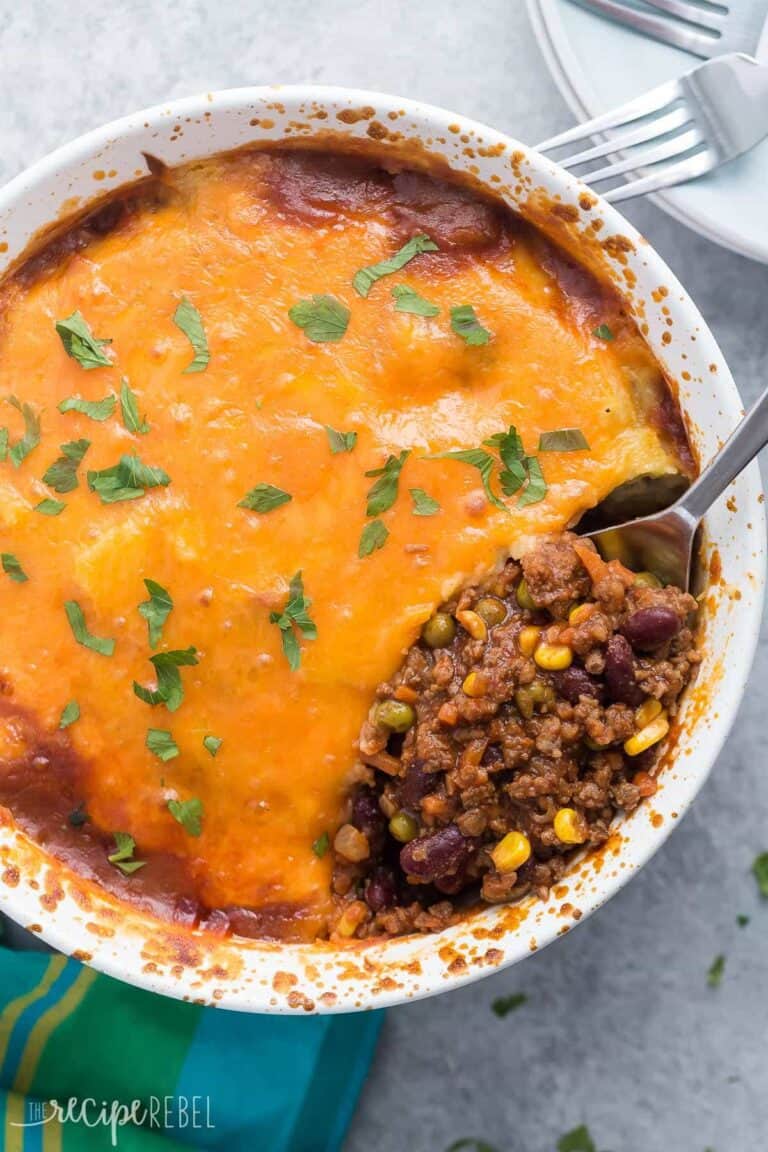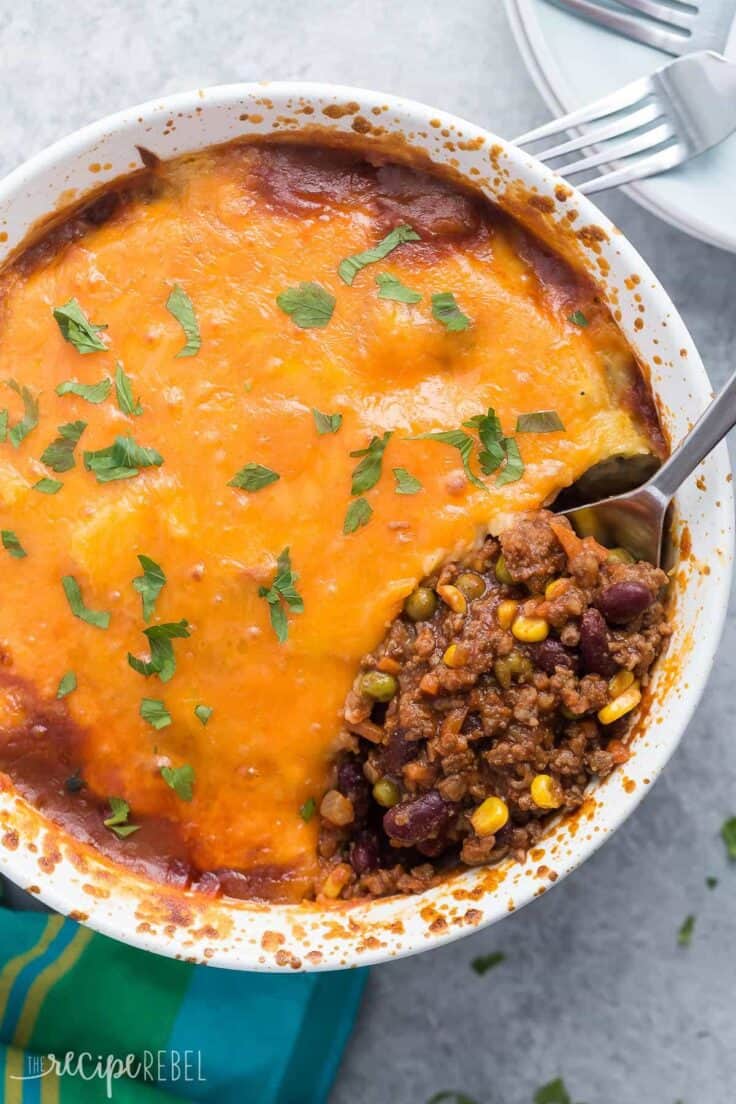 Thai Beef Koftas with Coconut Sauce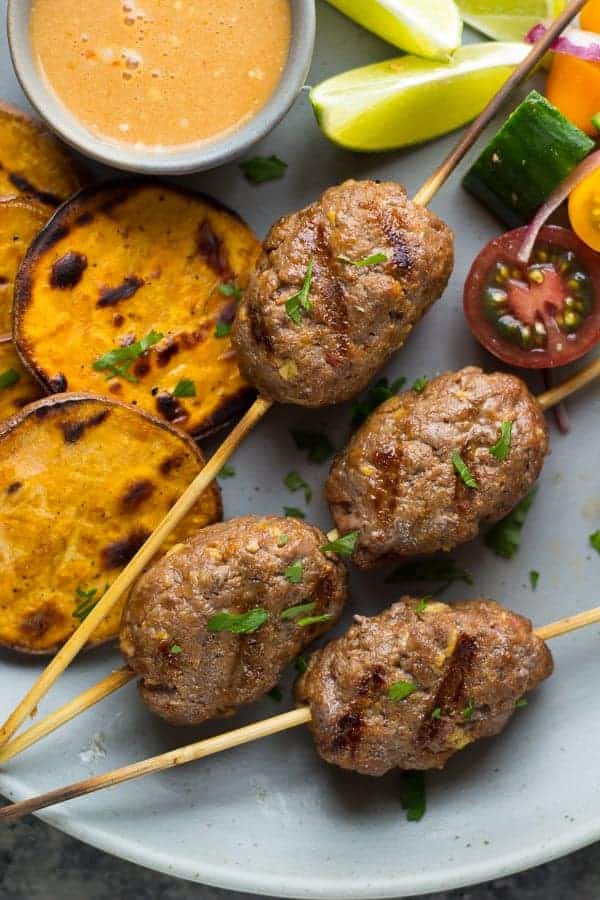 BBQ Chili Cheese Biscuit Casserole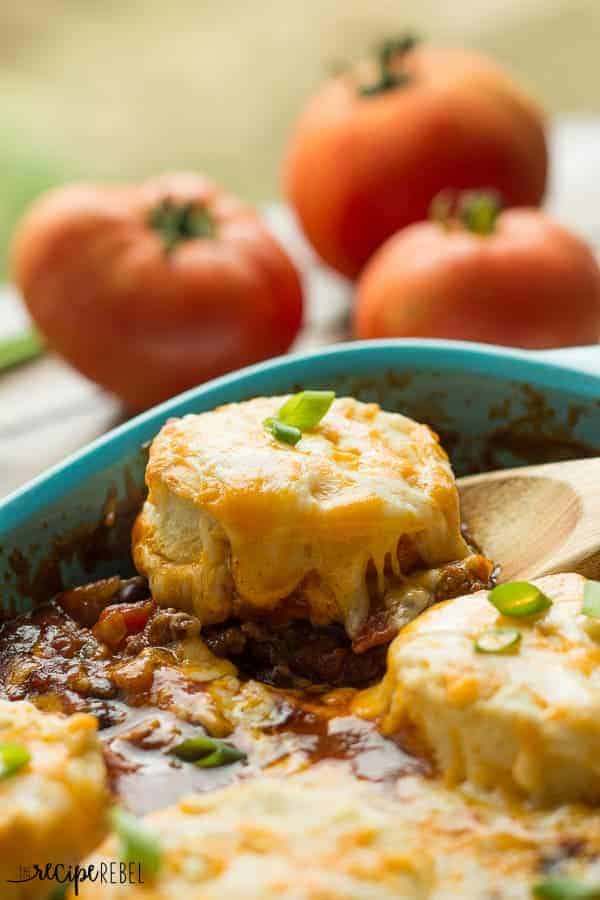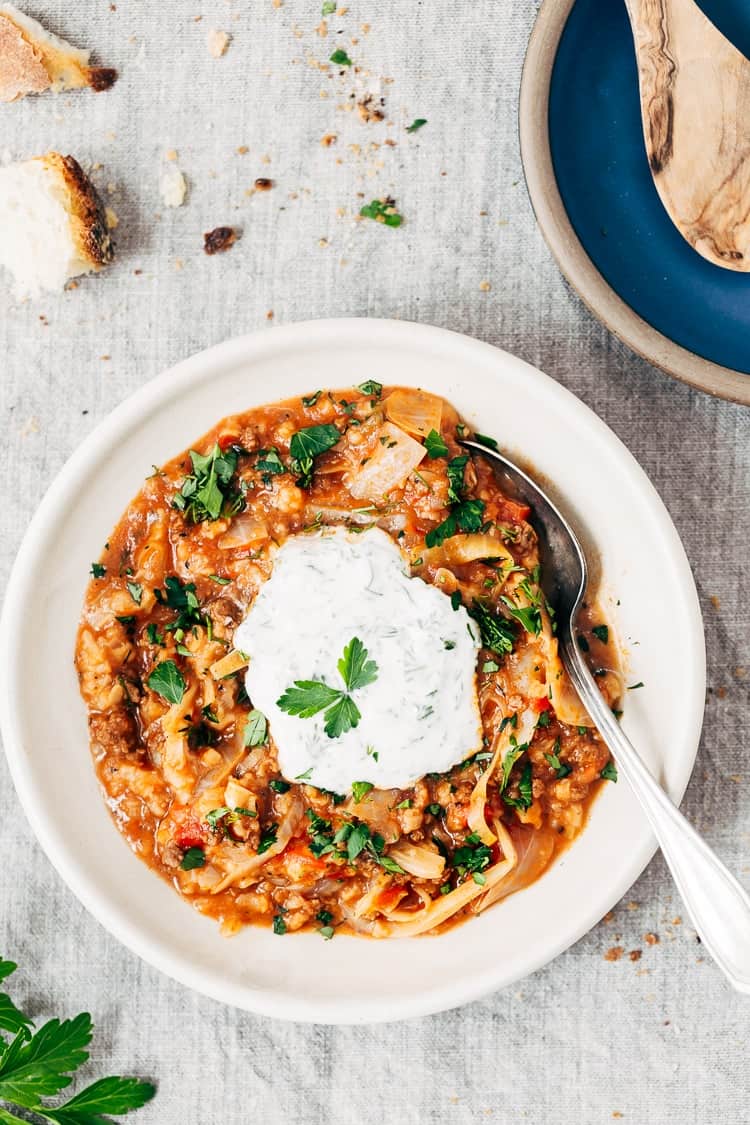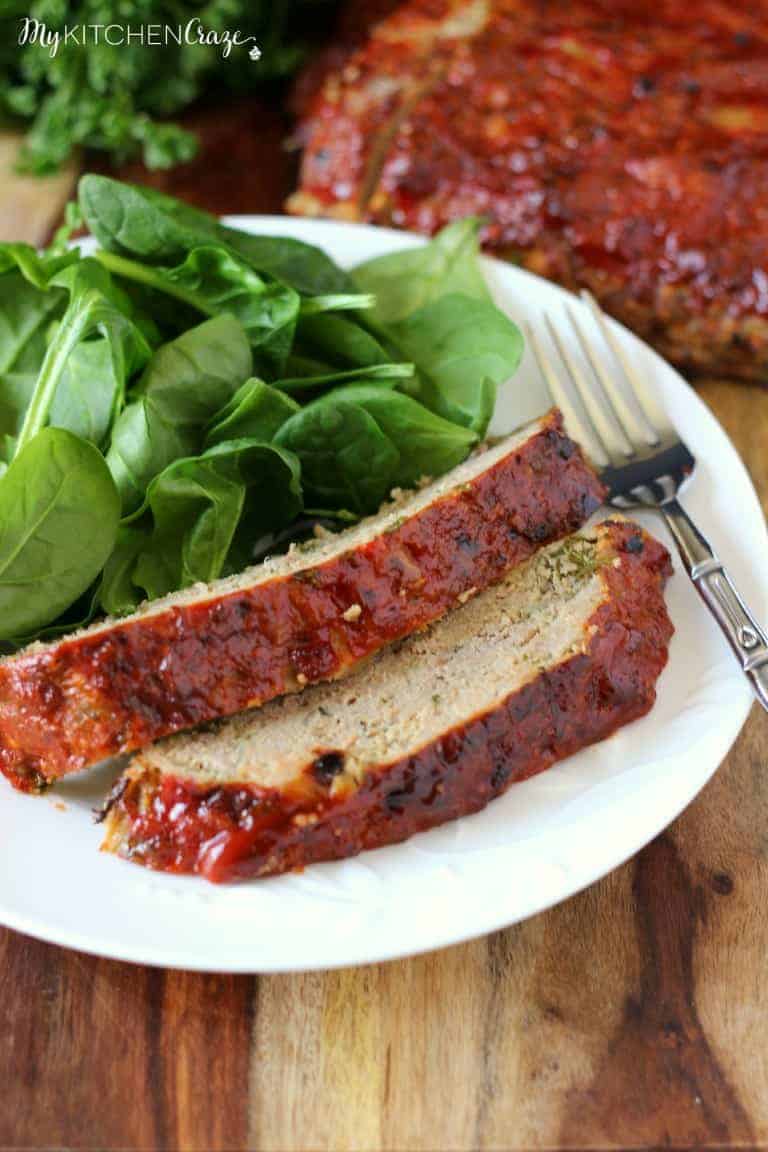 One Pot BBQ Bacon Cheeseburger Rice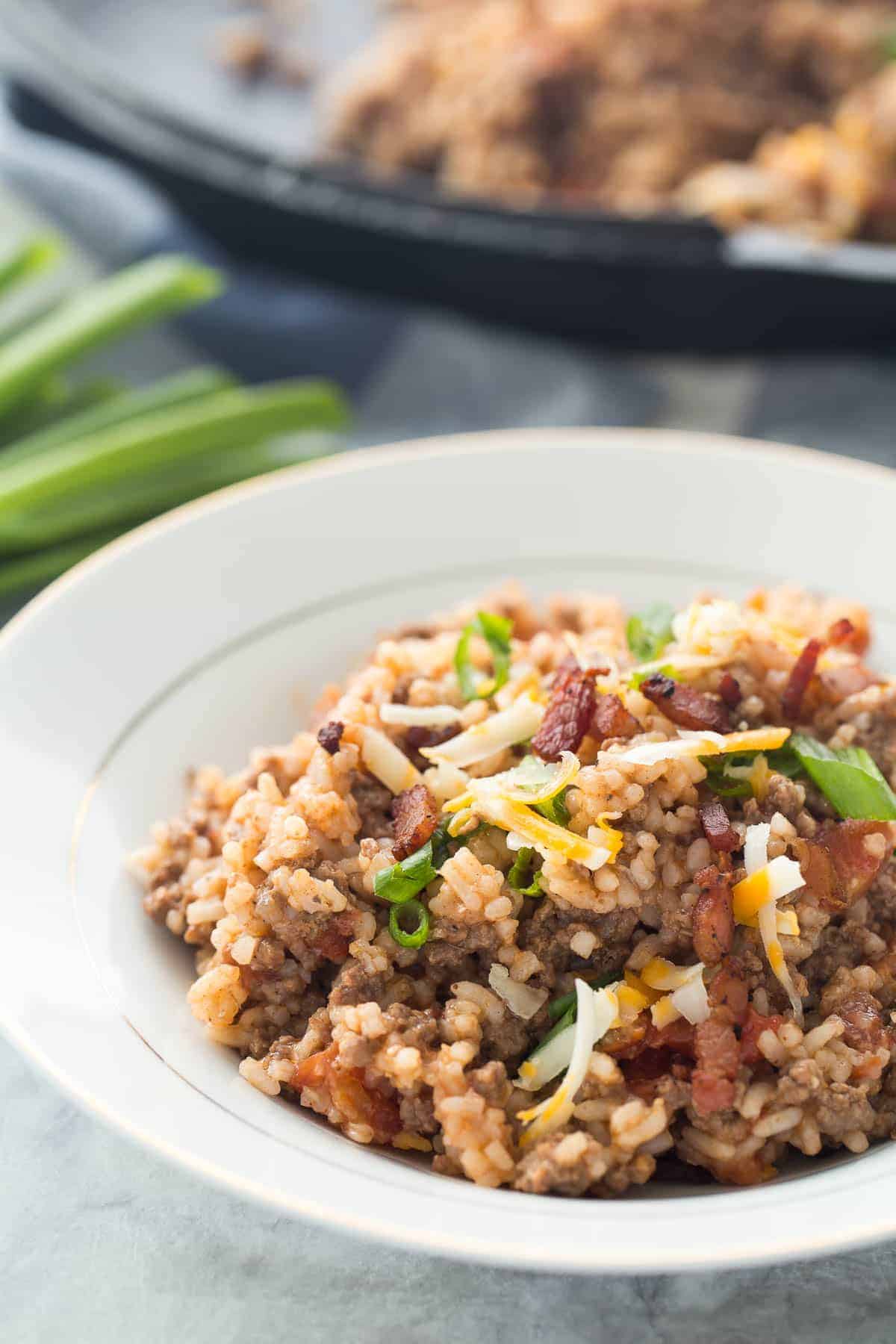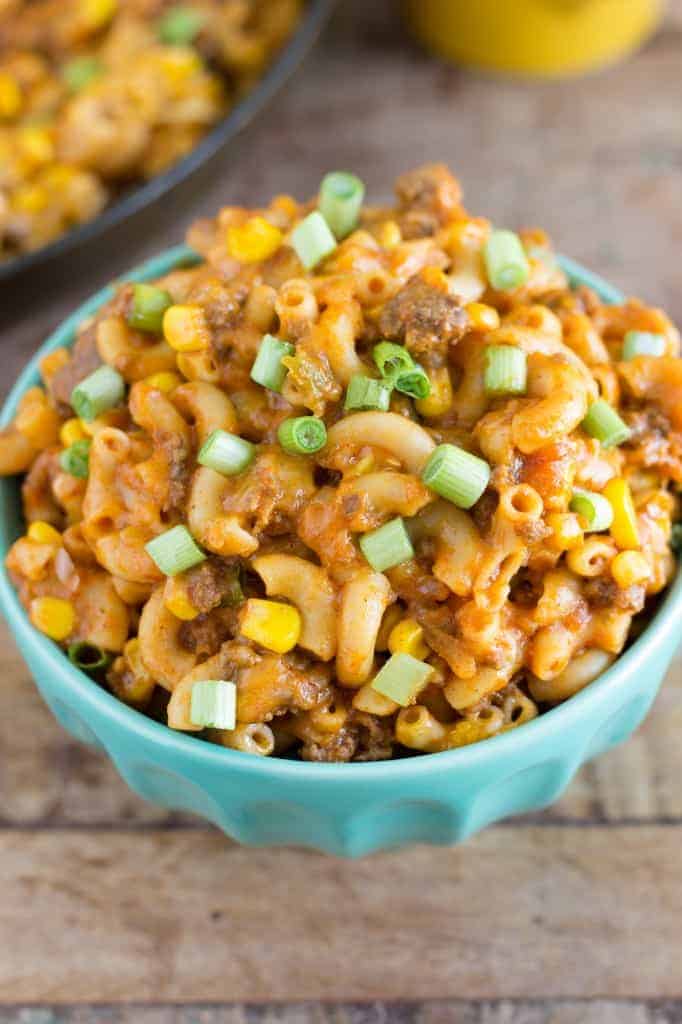 Lightened Up Slow Cooker Cheeseburger Soup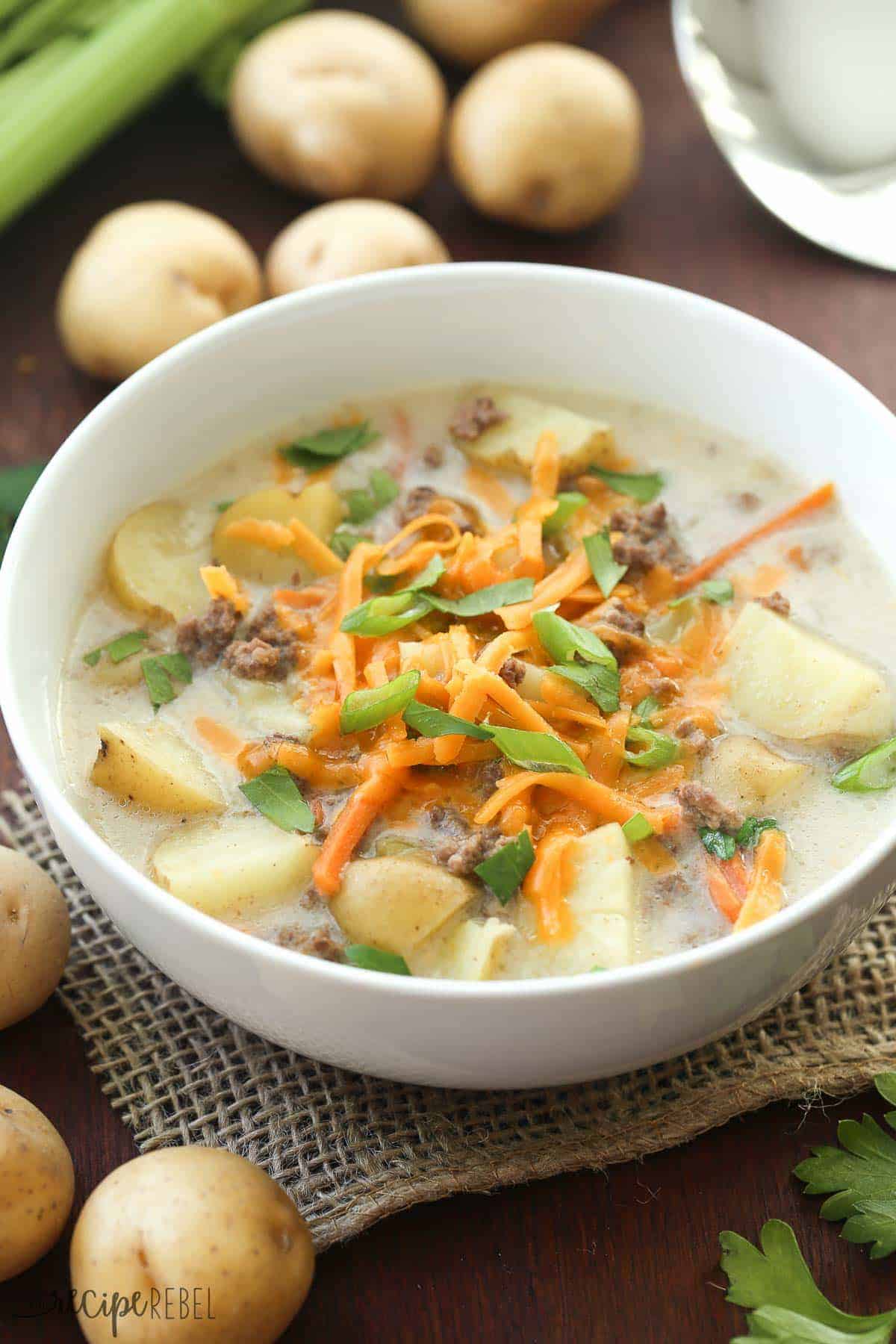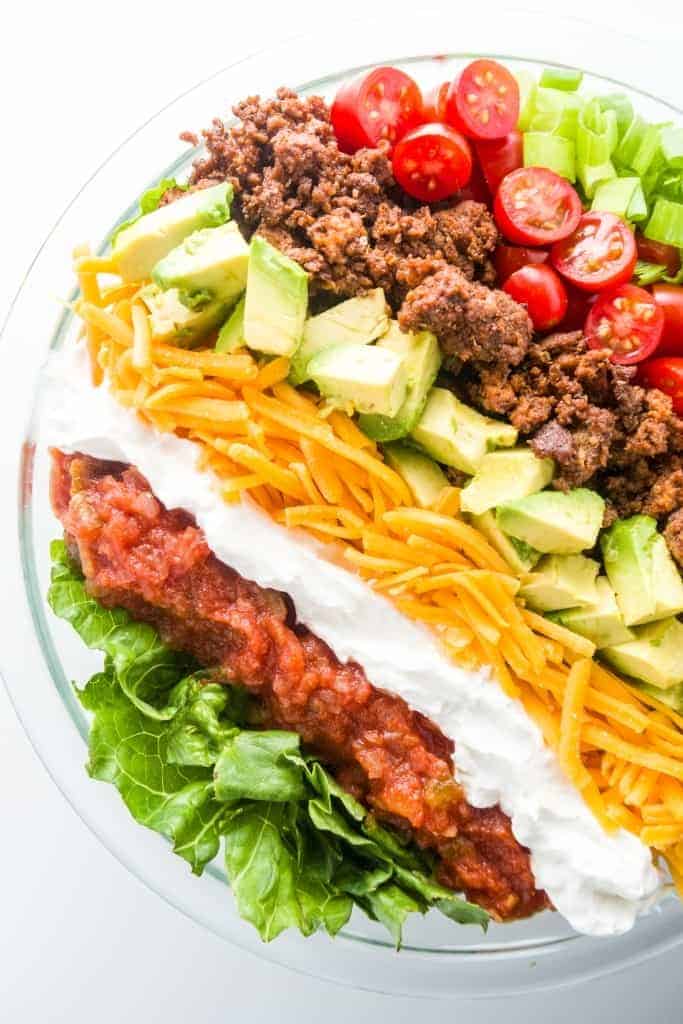 Slow Cooker Cranberry Meatballs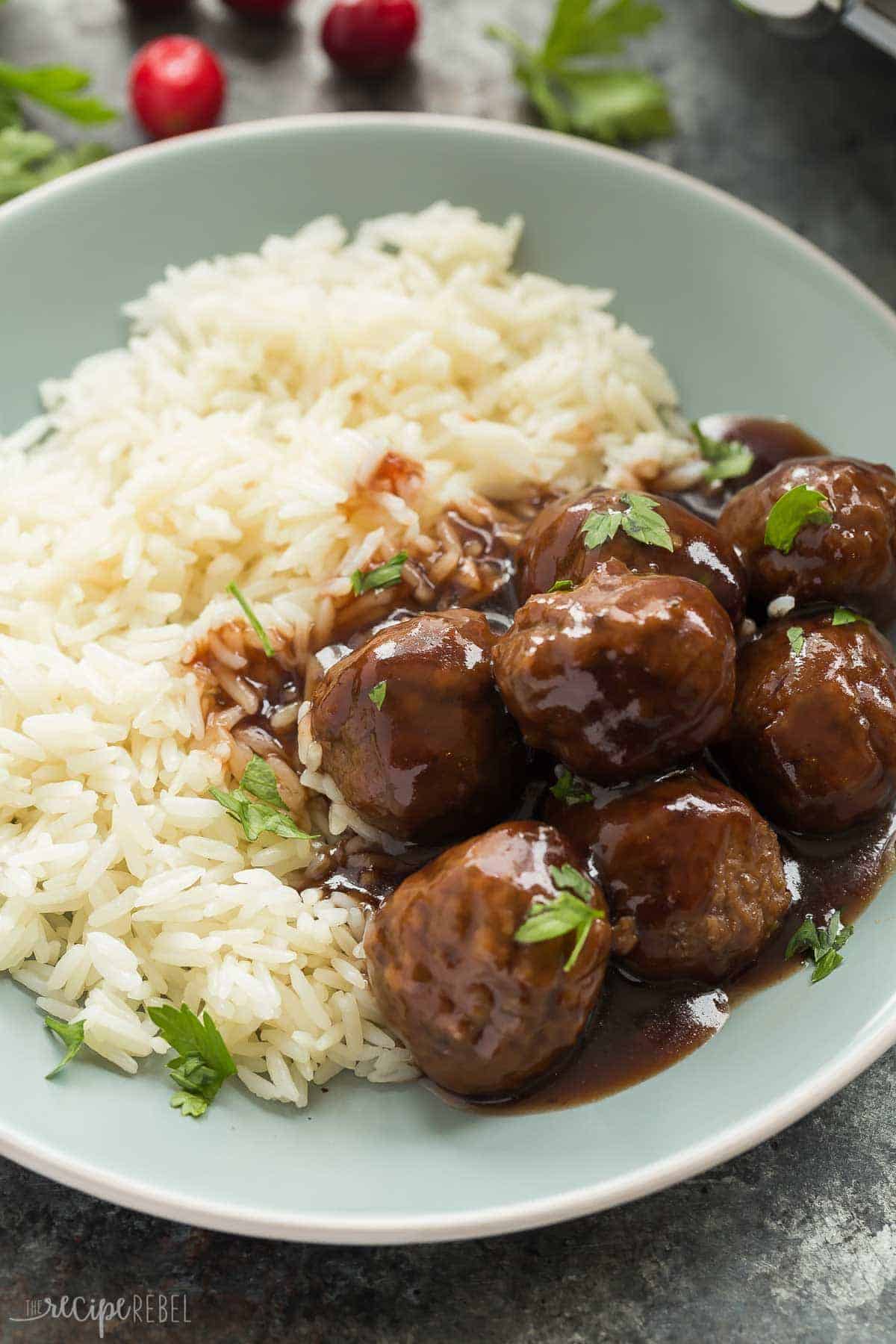 Healthy One Pot Spaghetti and Meat Sauce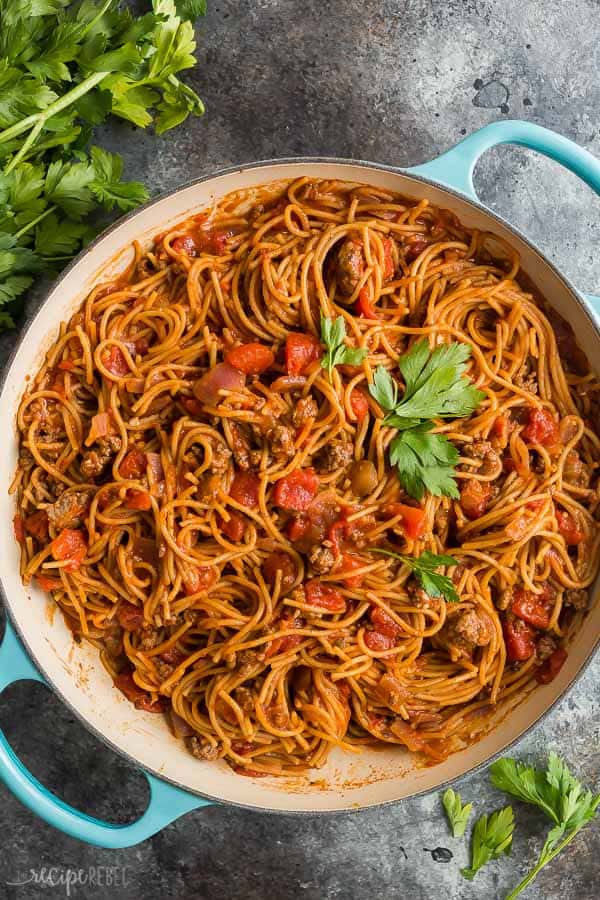 Spicy Crock Pot Cheesy Hamburger Dip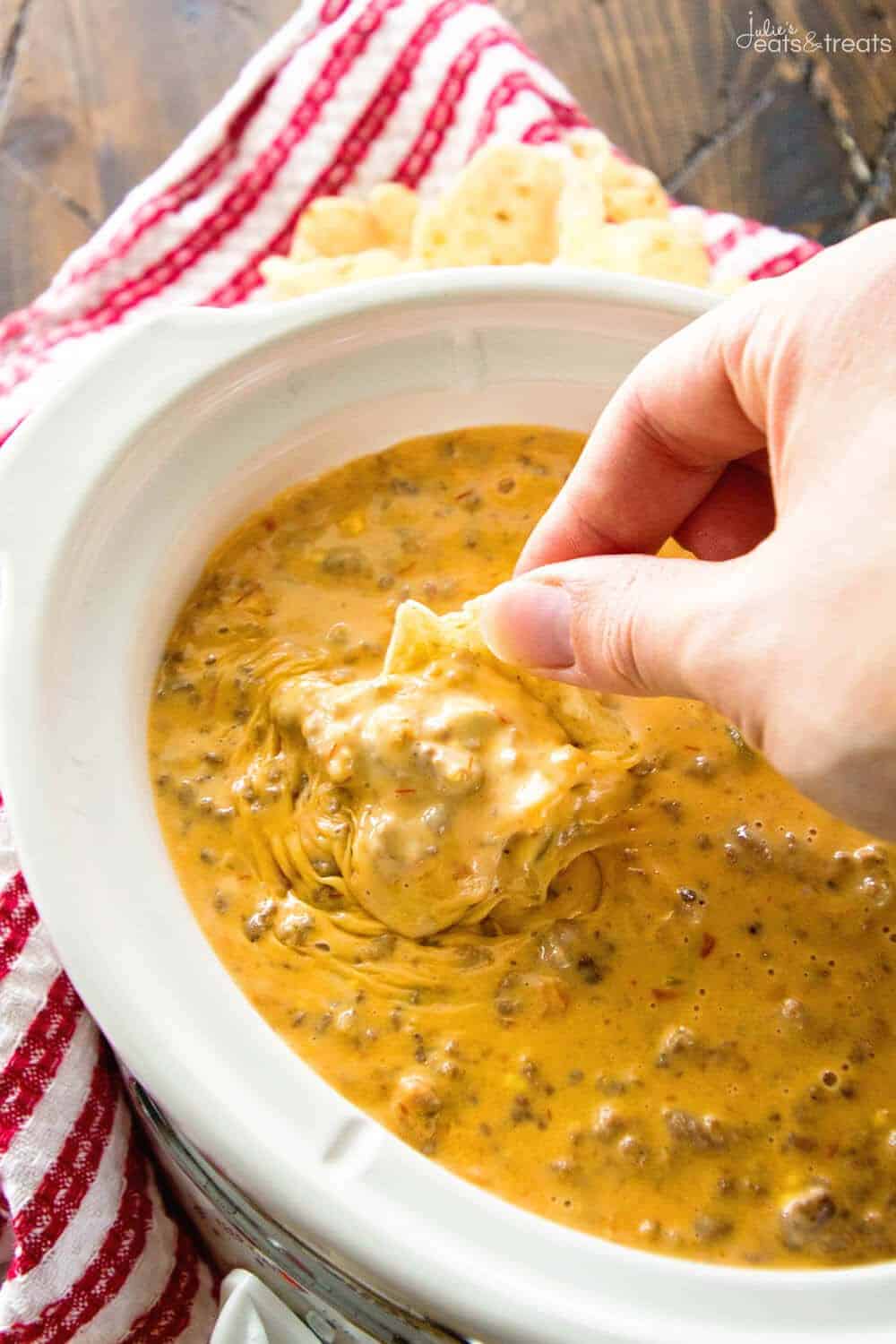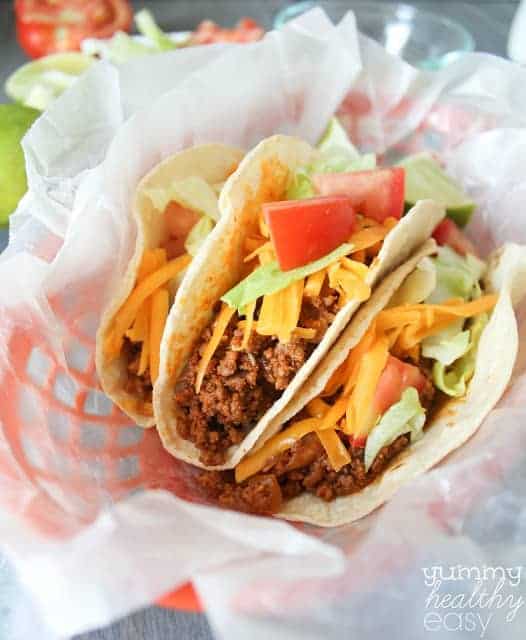 One Pot Tex Mex Mac and Cheese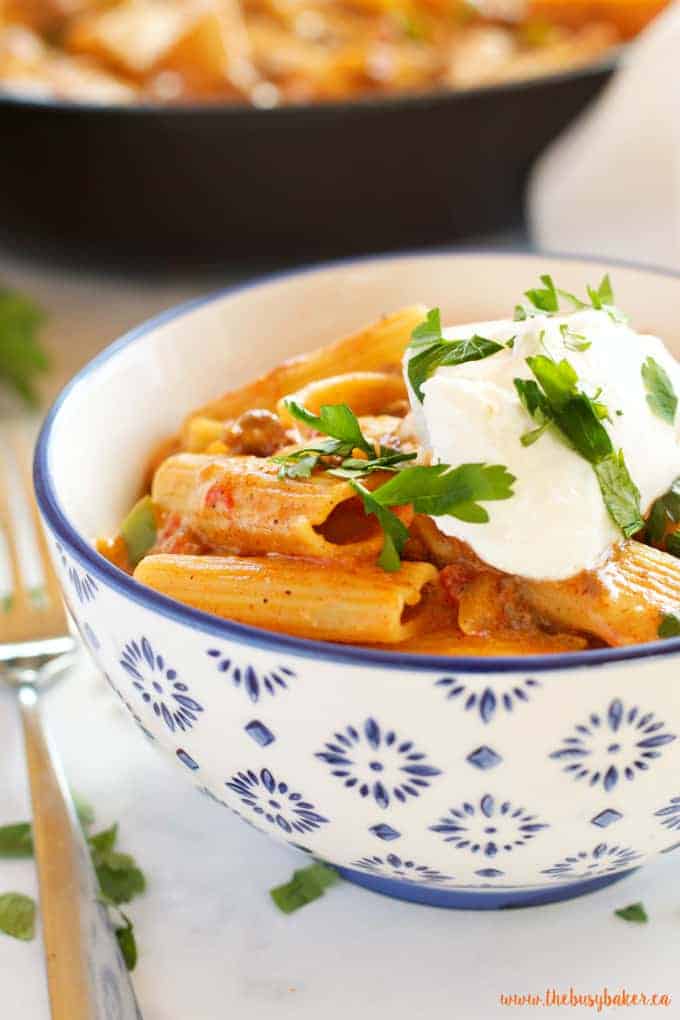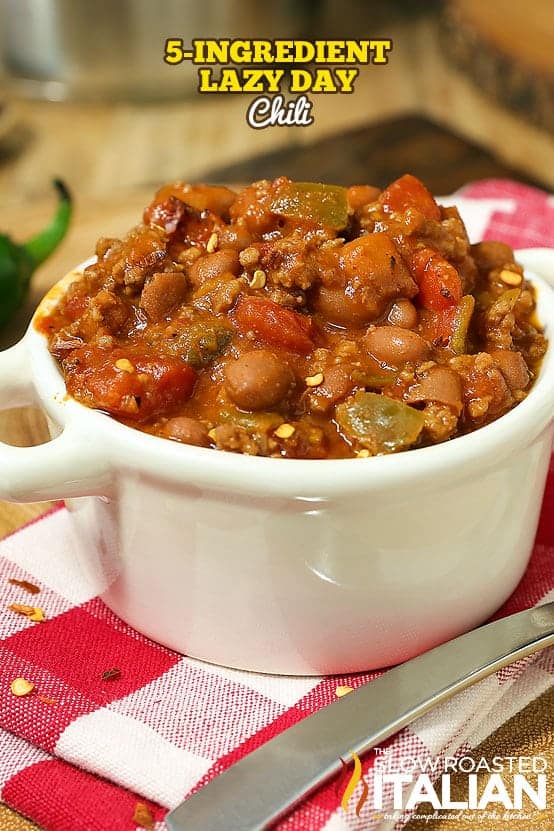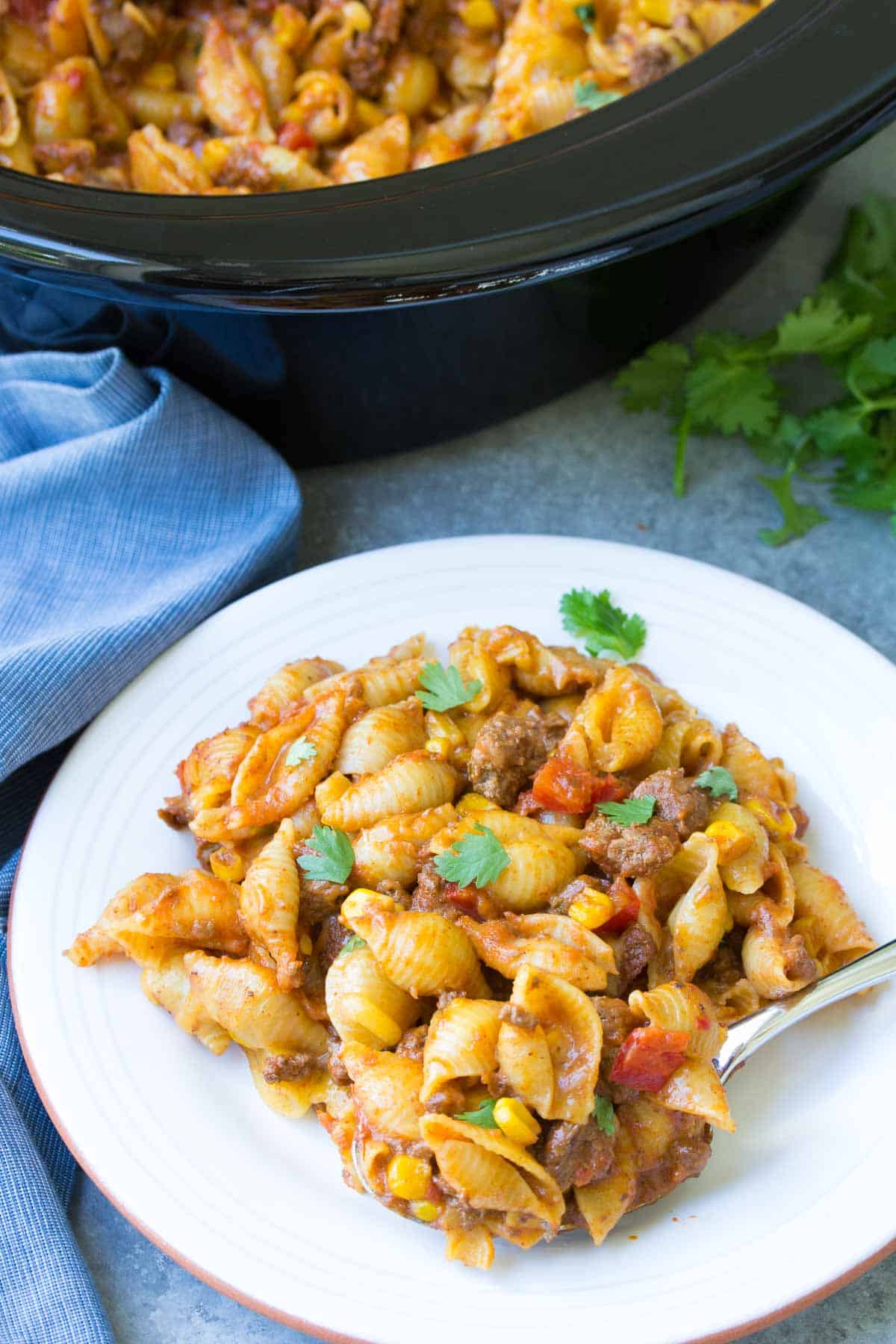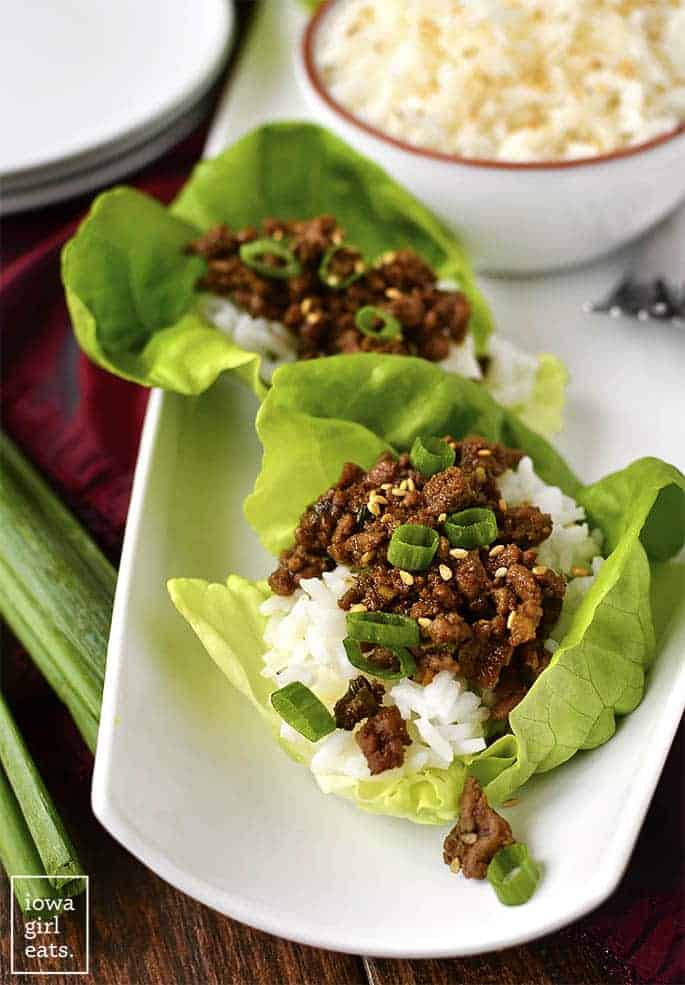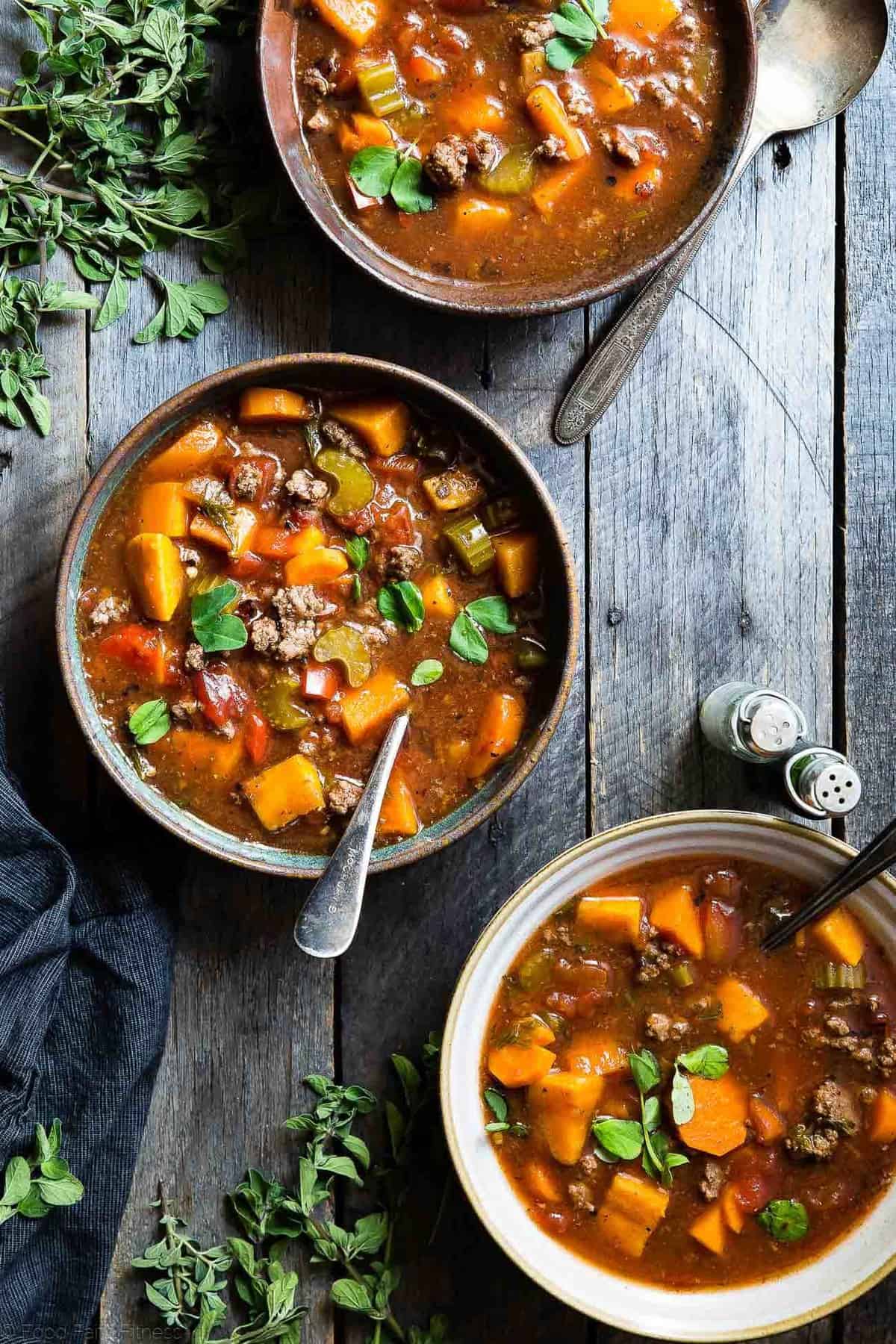 Dr. Pepper Barbecue Sloppy Joes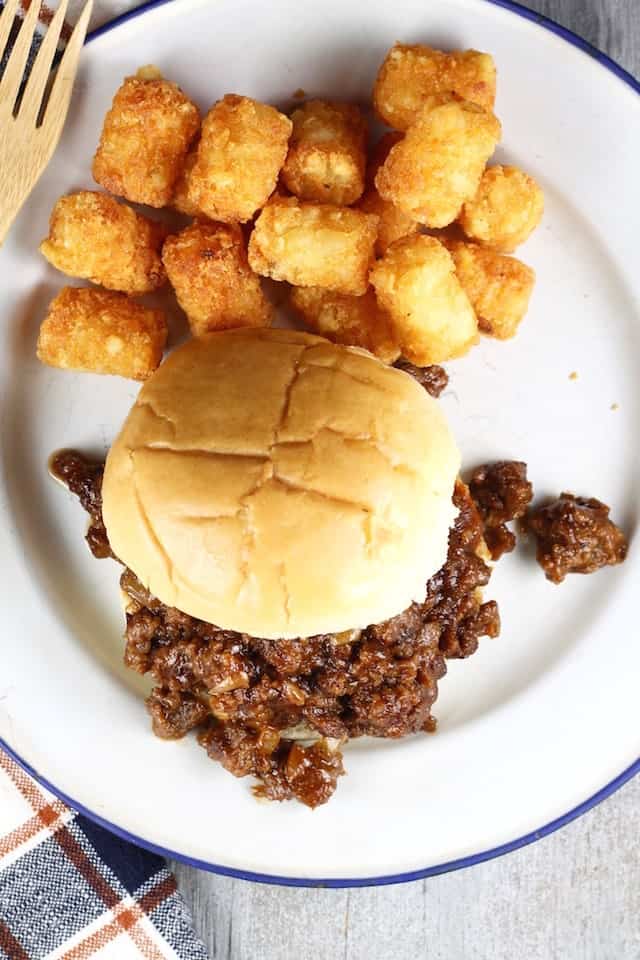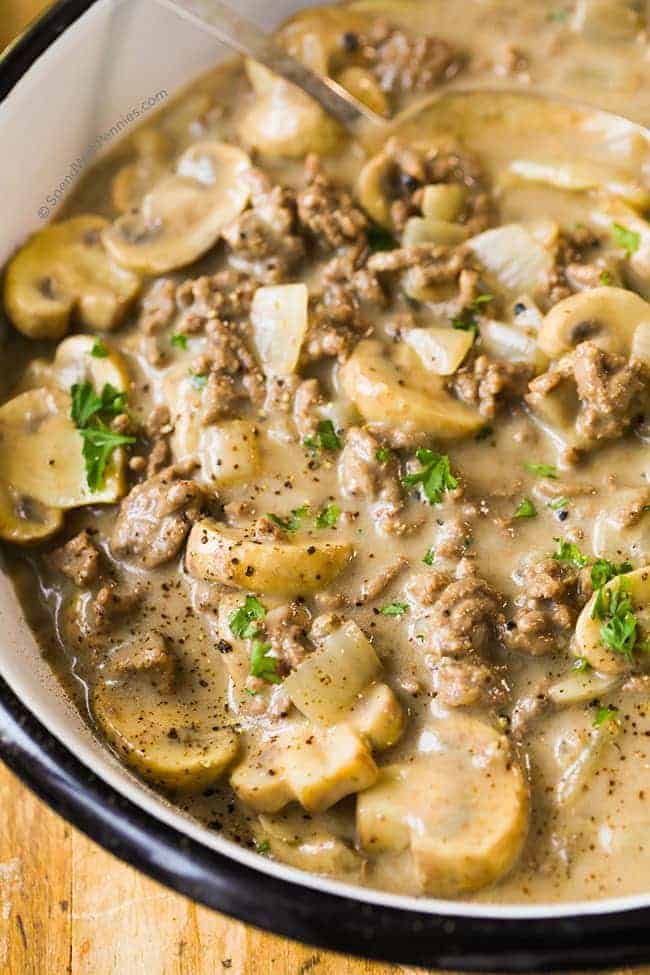 Slow Cooker Cheesy Beef Nacho Chili