19 Ground Beef Recipes that are quick and easy! Including slow cooker recipes, one pot dishes and make ahead meals — perfect healthy dinner ideas for those busy weeknights!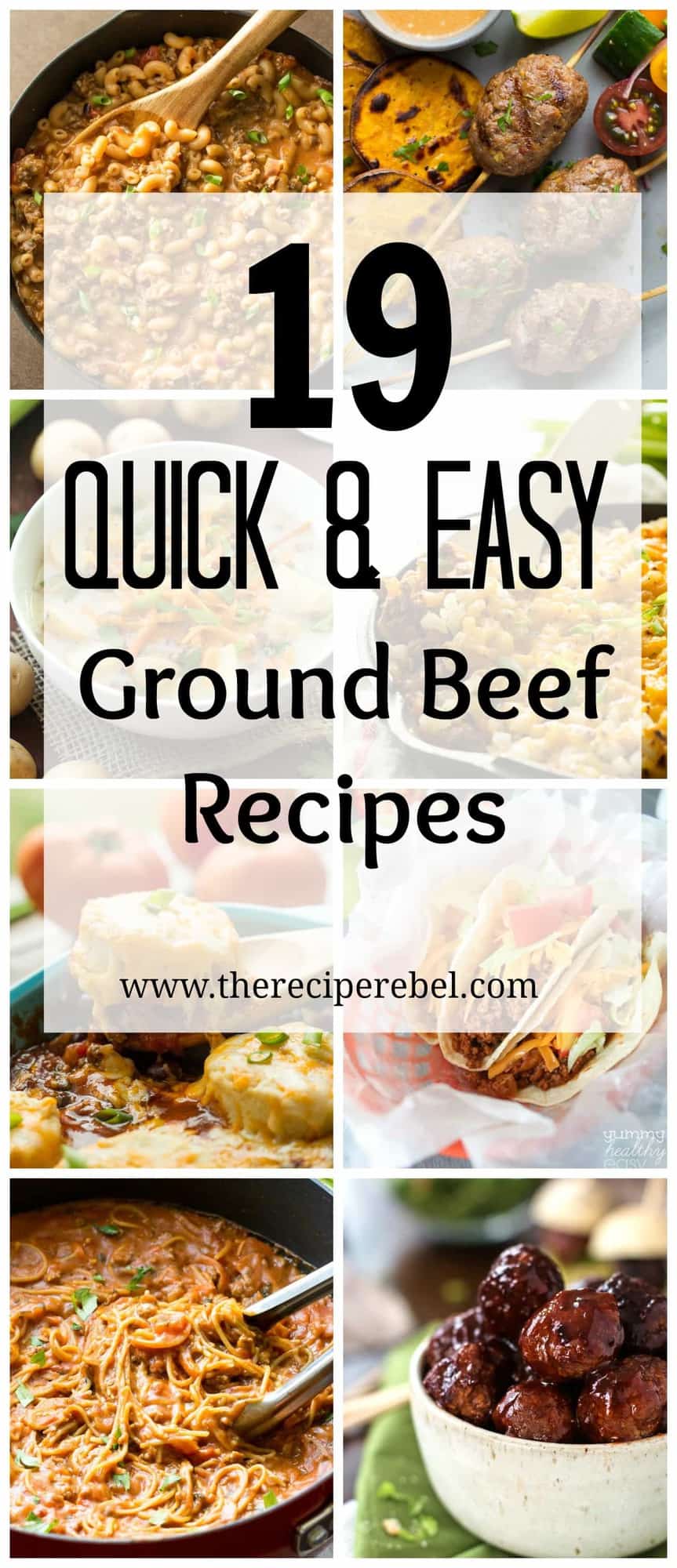 This post is sponsored by the Commodity of Beef and I was compensated for my time in writing it. Thank you to beef farmers everywhere for bringing us this nutrient and protein-rich food!
It's no secret we love beef here.
My mom regularly cooked Meat & Potatoes meals because my dad is a Meat & Potatoes kind of guy. This made me a Meat & Potatoes kind of girl.
Thankfully my husband is a Meat & Potatoes kind of guy, so we get along just fine.
But really, you could substitute any meat and any carb and there'd be no complaining. When it comes to hearty, healthy comfort food — my favorite meals to make! — beef is right there at the top of the list. What we love about beef is the high concentration of protein. Check out these numbers!
All of these have 26 grams of protein:
75g cooked beef = 184 cals
100 almonds = 736 cals
7 Tbsp Peanut Butter = 690 cals
5 portions of Hummus (60ml each) = 550 cals
2 portions cooked black beans (175 ml each) = 390 cals
6 portions cooked quinoa (125 ml each) = 700 cals
And though there are times I would like to eat 7 tablespoons of peanut butter and claim it as a protein-rich post workout snack (though I'm sure the heavy dose of chocolate on it would give me away…), we all know that's not realistic.
Almonds, peanut butter, hummus, beans and quinoa are all really awesome, nutrient-rich foods and there's no need to exclude them from your diet — but I don't know anyone who is sitting down to a bowl of 100 almonds for a little snack. When it comes to getting a healthy dose of protein for just a few calories, beef is an excellent option.
And yes, there are lots of other options when it comes to proteins, but sometimes it seems like beef has gotten a bad rep for no real reason. It's got just as much to offer in the nutrient department!
To get the amount of iron in 75g cooked beef, you would have to eat 5 portions of salmon (75g cooked each)
 To get the amount of vitamin B12 in 75g cooked beef, you would have to eat 6 portions of chicken breast (75g cooked each)
To get the amount of zinc in 75g cooked beef, you would have to eat more than 11 eggs
Again, all of the different proteins have different things to offer, and you can't really go wrong with any. But it's important to take a look at what beef has to offer — you might be surprised to find some things you weren't aware of.
My brother-in-law is a beef farmer and so — although I don't really — I feel like I have a little more of an idea of the work that goes in than maybe some people wondering into the grocery store. I know how seriously he takes his work and how much he cares for his cattle. I'm proud to have such a valuable source of protein readily available where we're living!
To showcase the many uses of beef and how versatile it is, I wanted to compile a list of some of my favorite ground beef recipes. There is really something for everyone here — from pasta dishes to slow cooker recipes to ethnic foods. I chose ground beef because I feel like it's something that's easy to find and prepare, and there are so many ways to cook with it that anyone in the family enjoys!
And if you're interested in learning more about beef and joining the conversation, use the hashtag #BeefAdvantage on Twitter, Instagram and Facebook!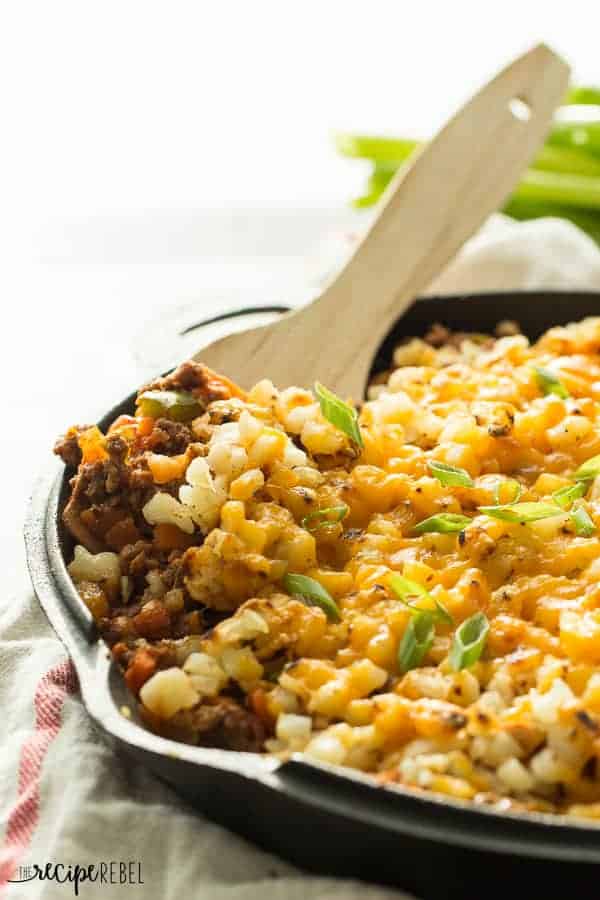 Sticky Slow Cooker BBQ Meatballs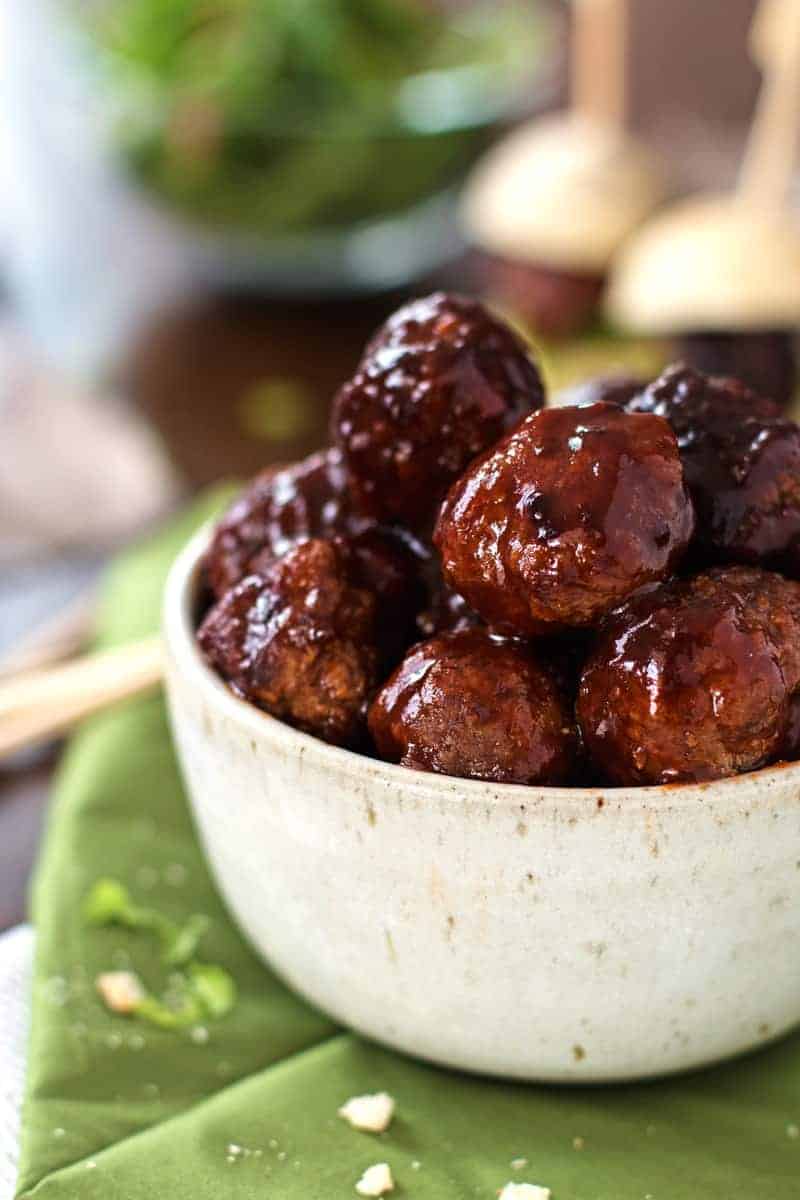 Easy Homemade Hamburger Helper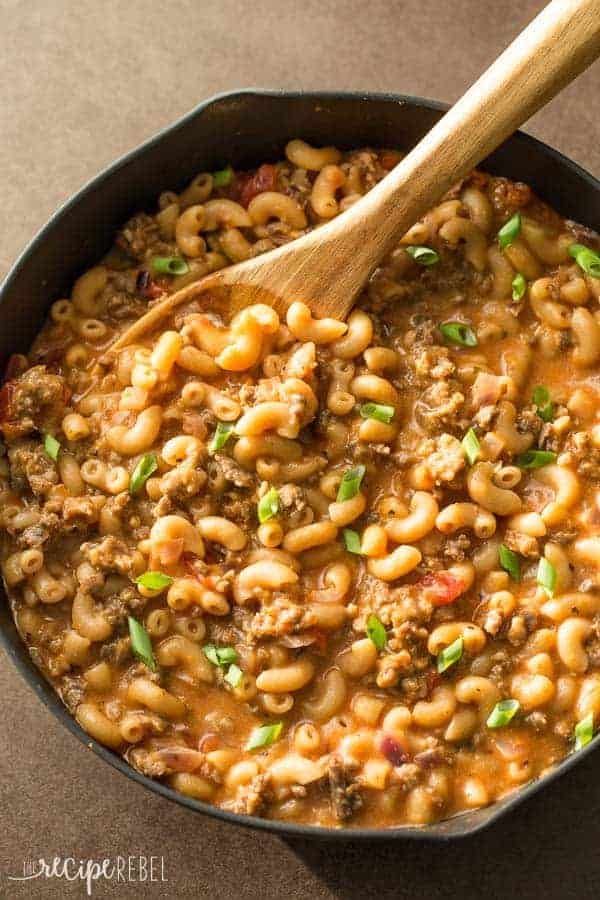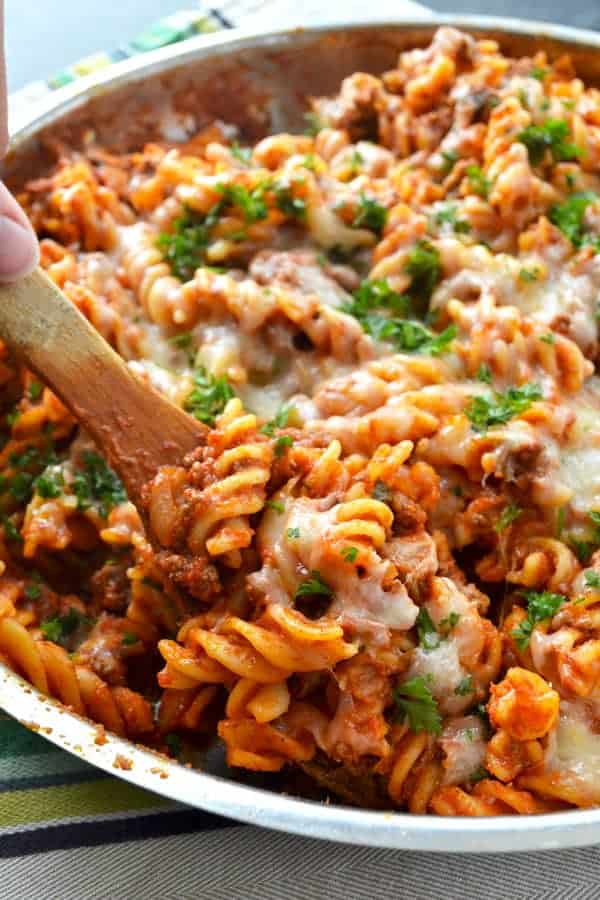 Slow Cooker Beef & Lentil Sloppy Joes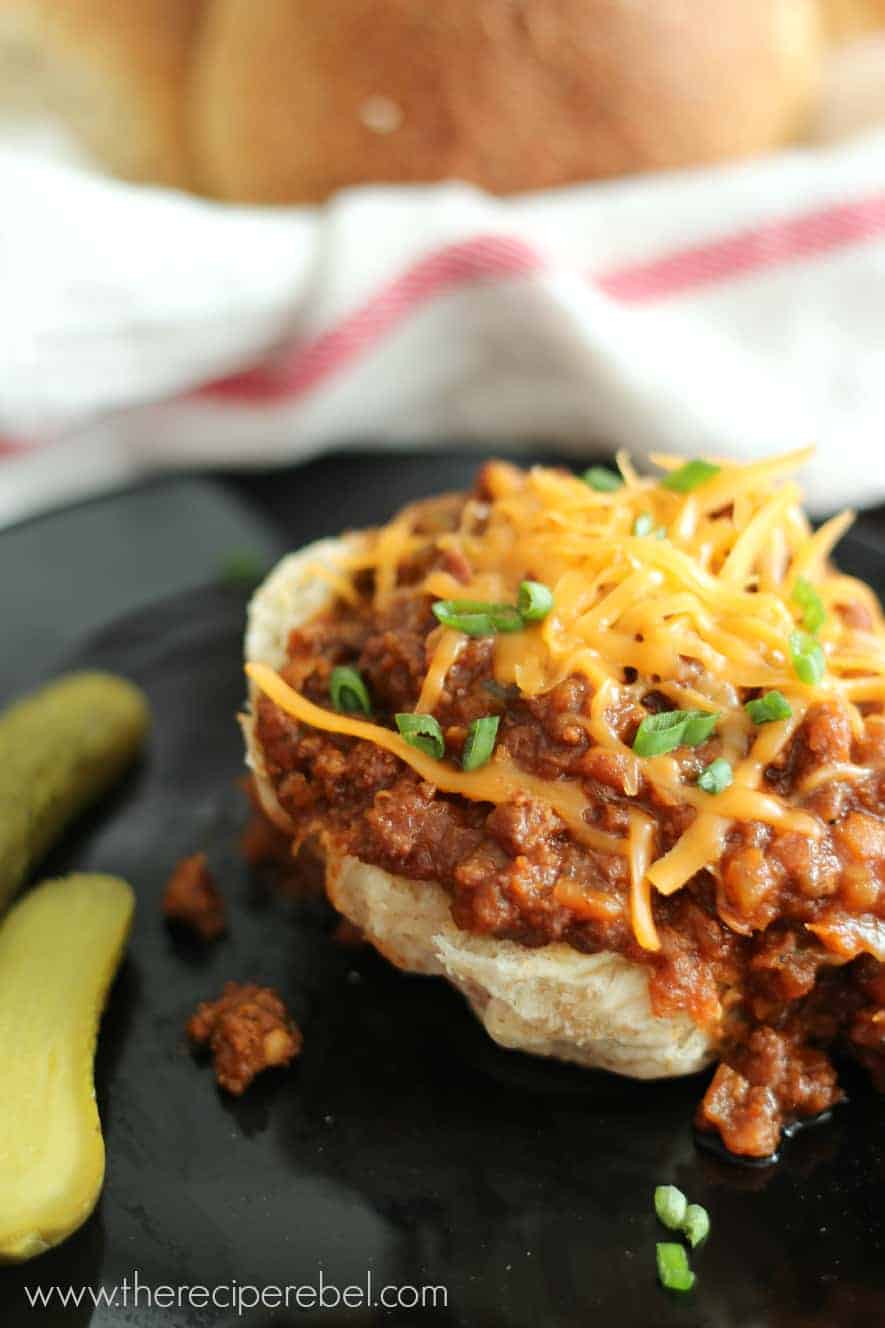 Slow Cooker Hearty No Bean Chili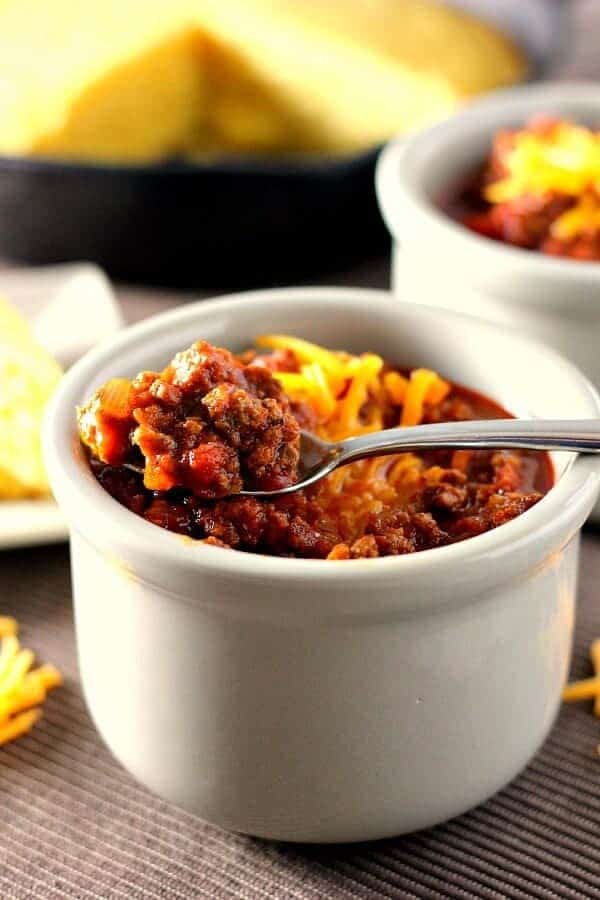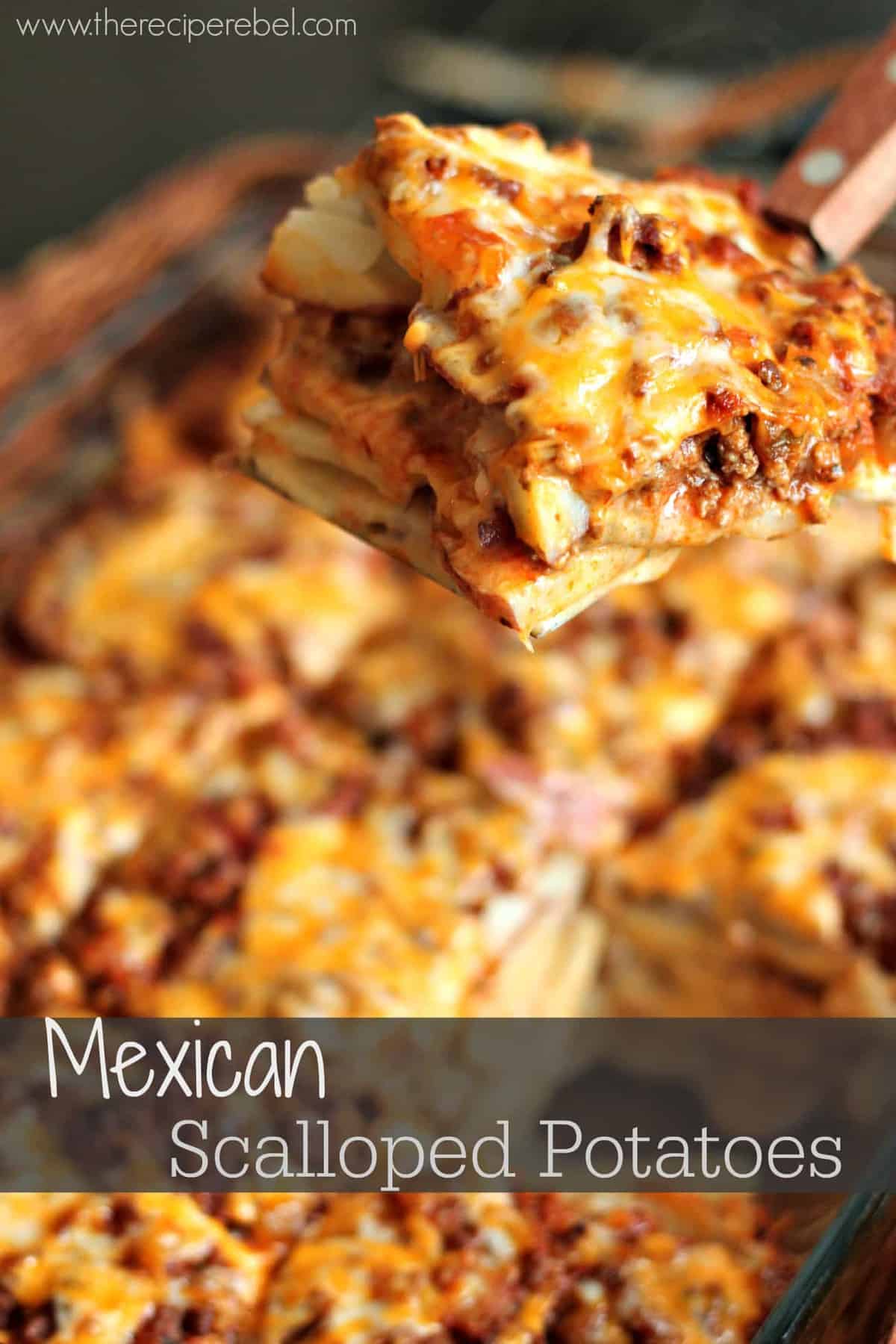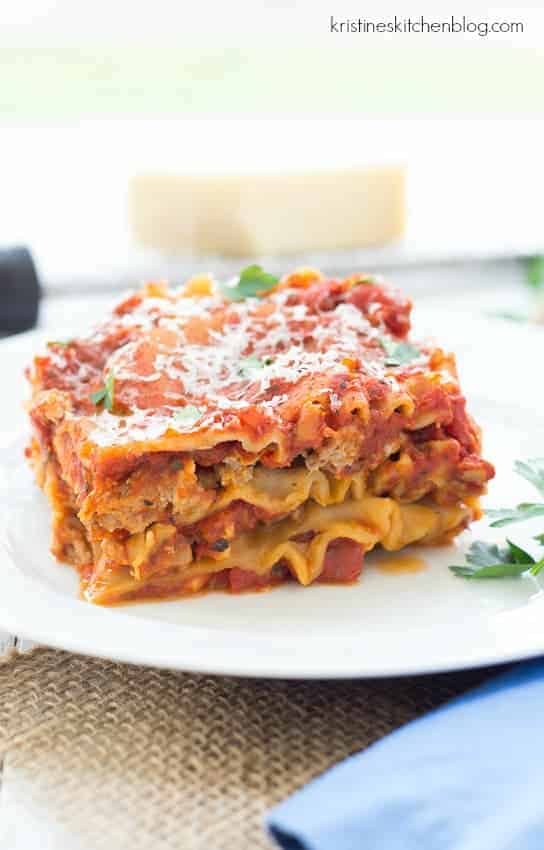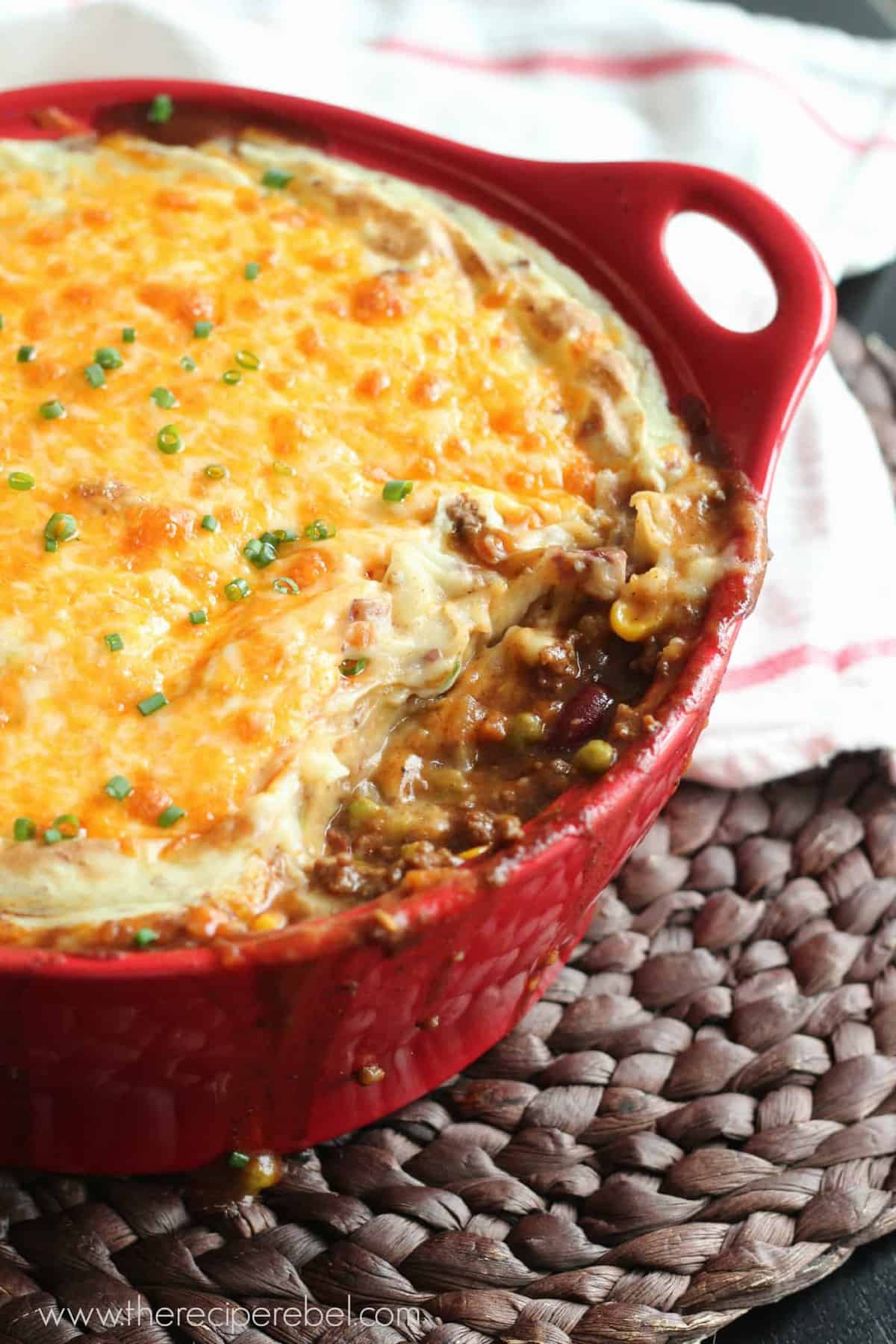 Thai Beef Koftas with Coconut Sauce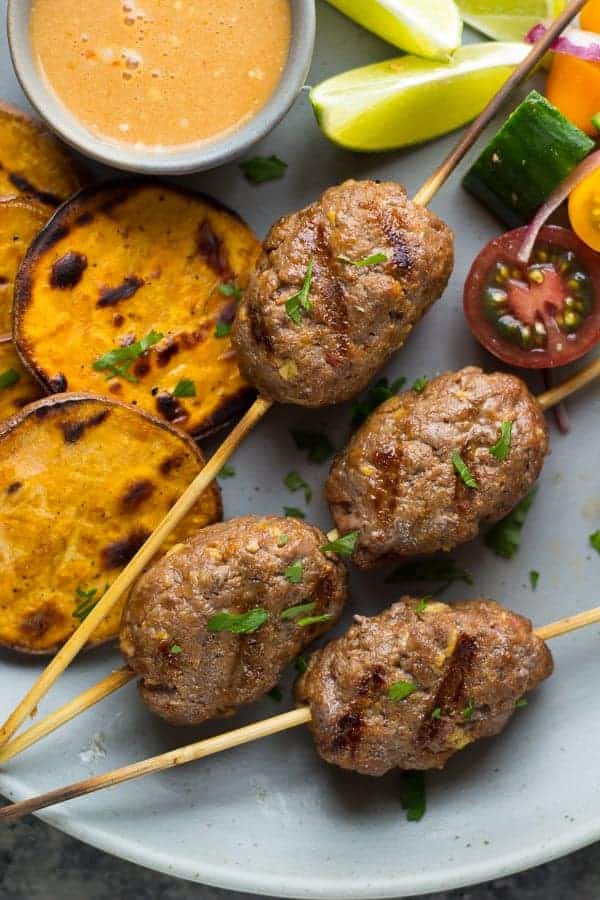 BBQ Chili Cheese Biscuit Casserole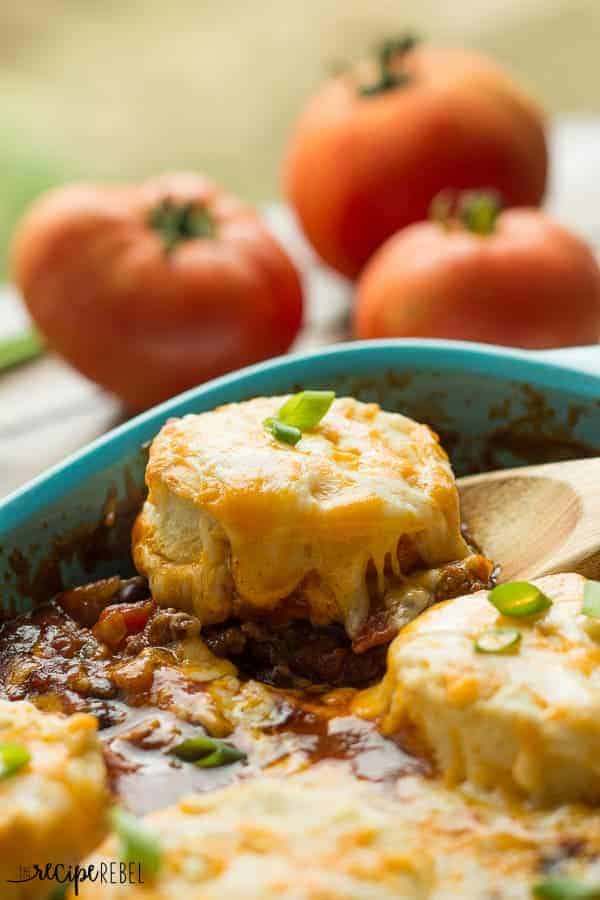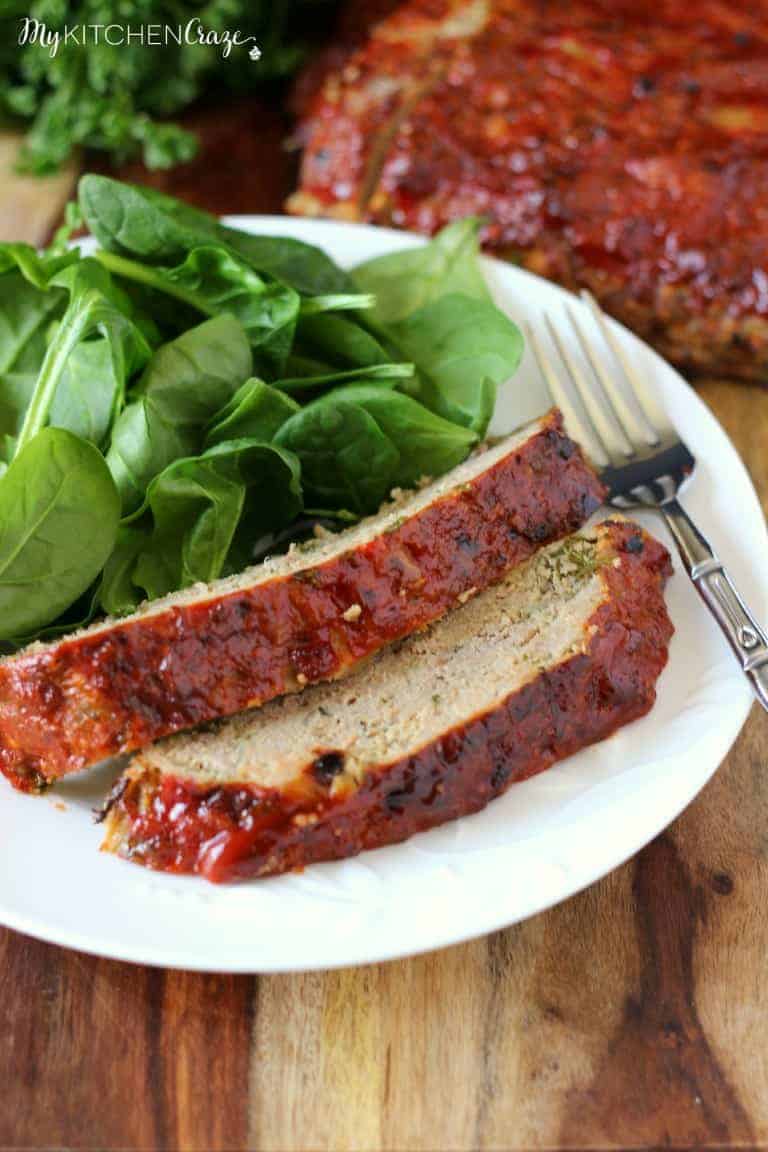 One Pot BBQ Bacon Cheeseburger Rice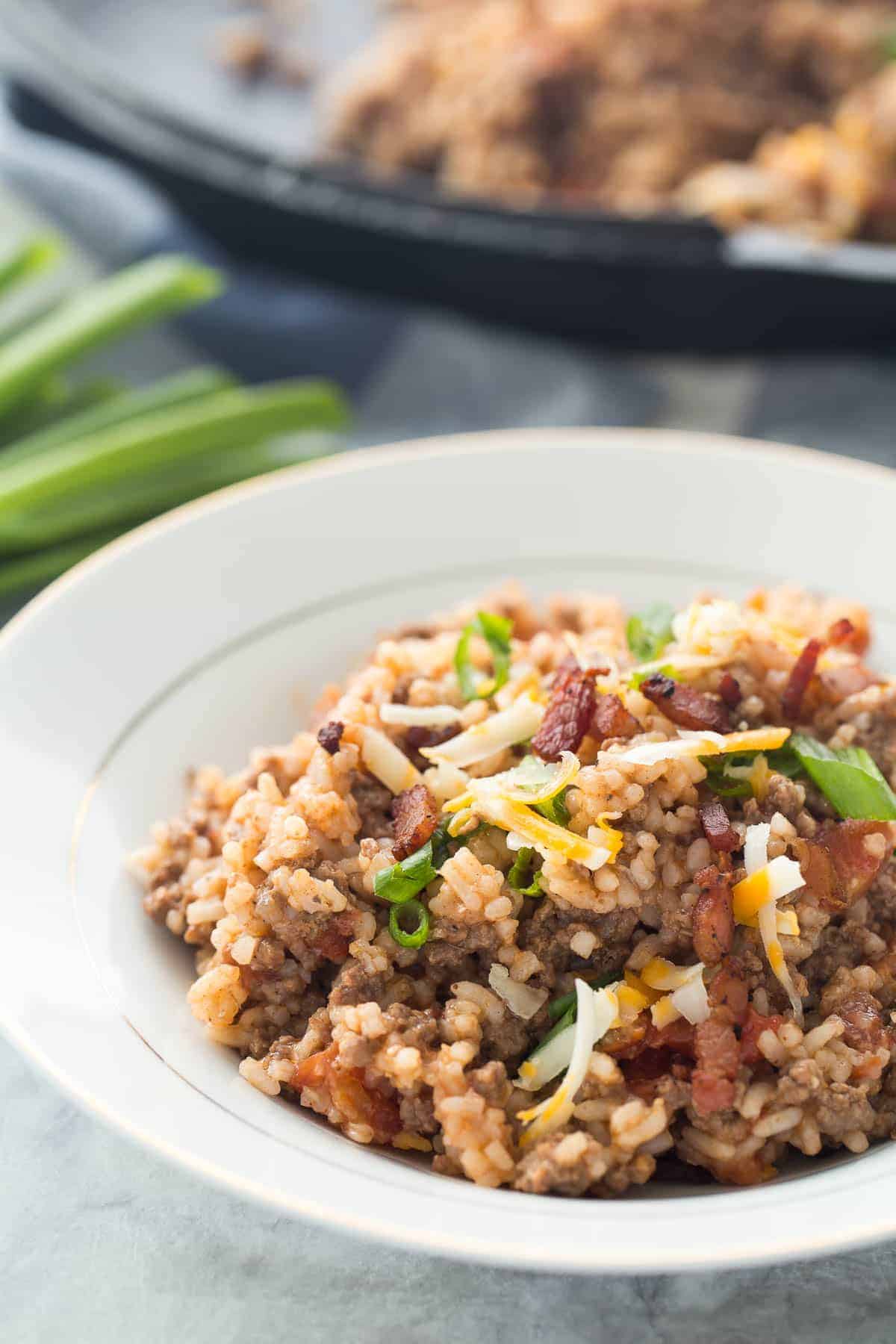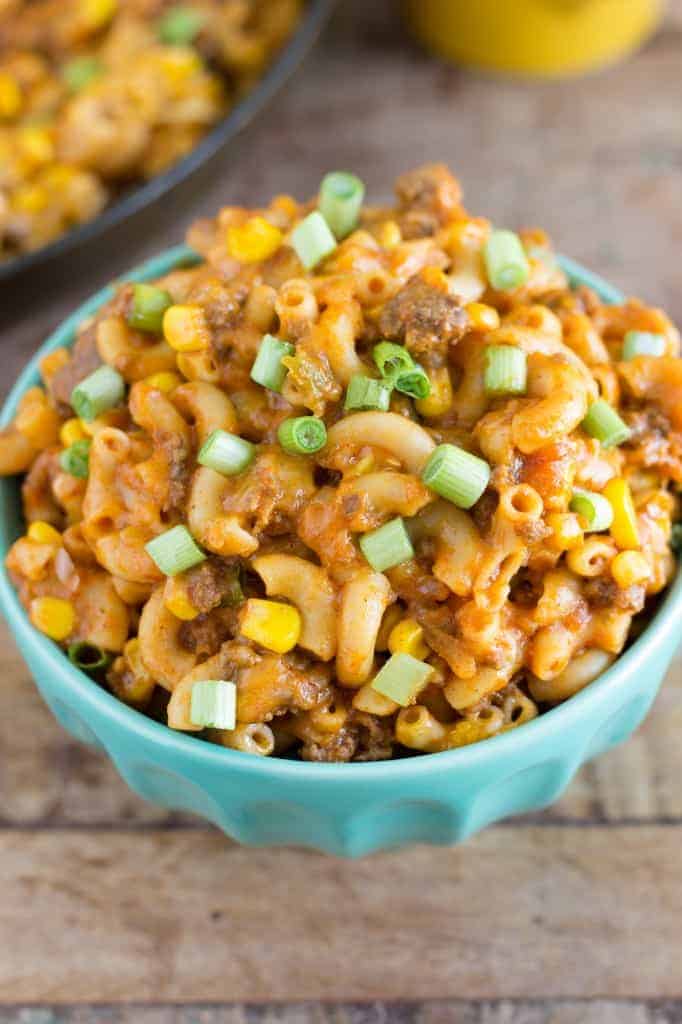 Lightened Up Slow Cooker Cheeseburger Soup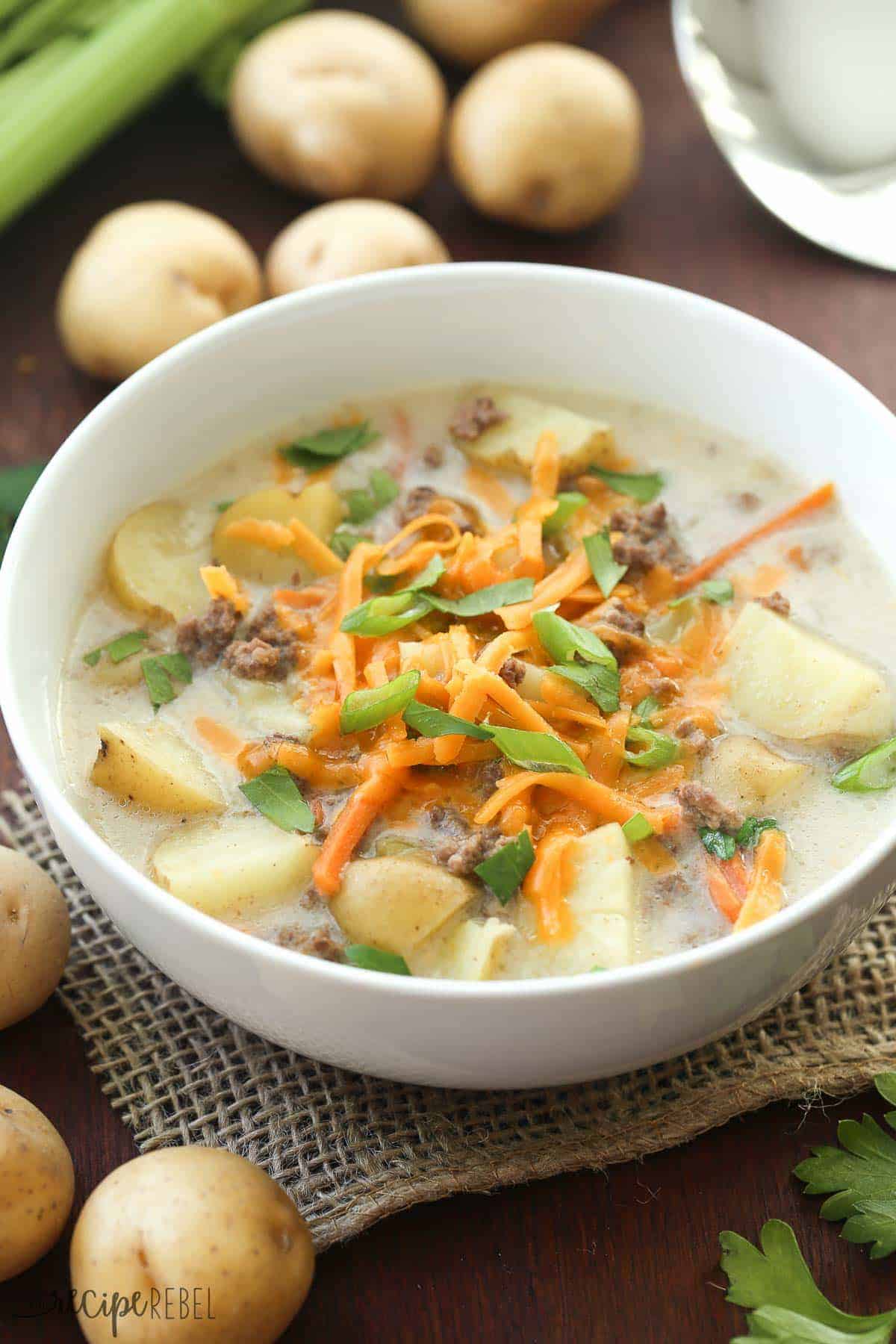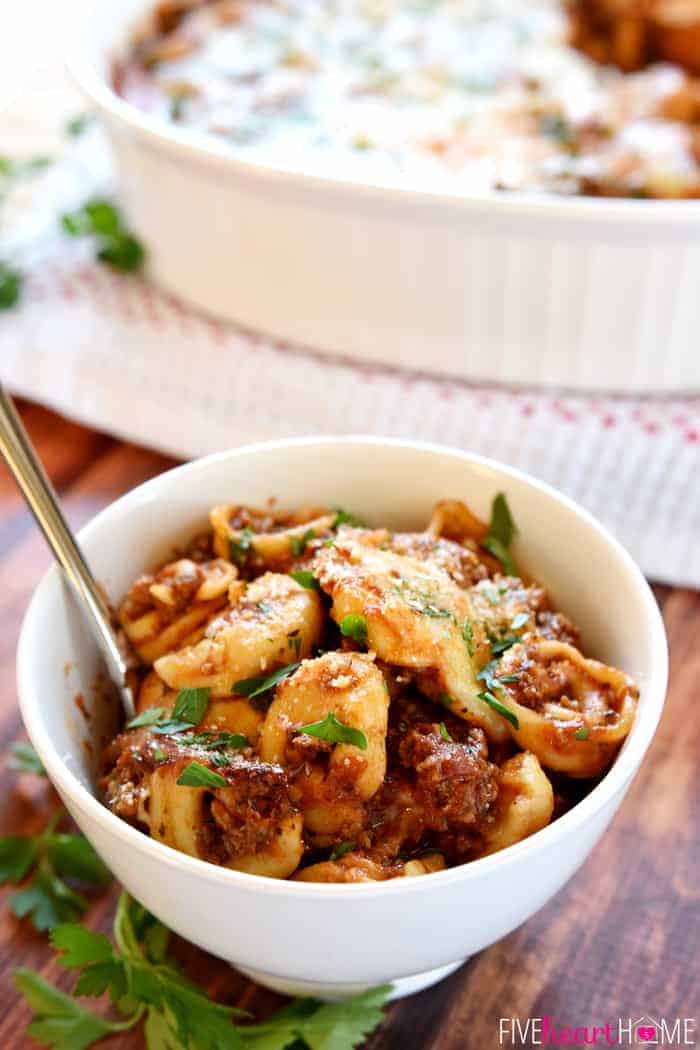 Healthy One Pot Spaghetti and Meat Sauce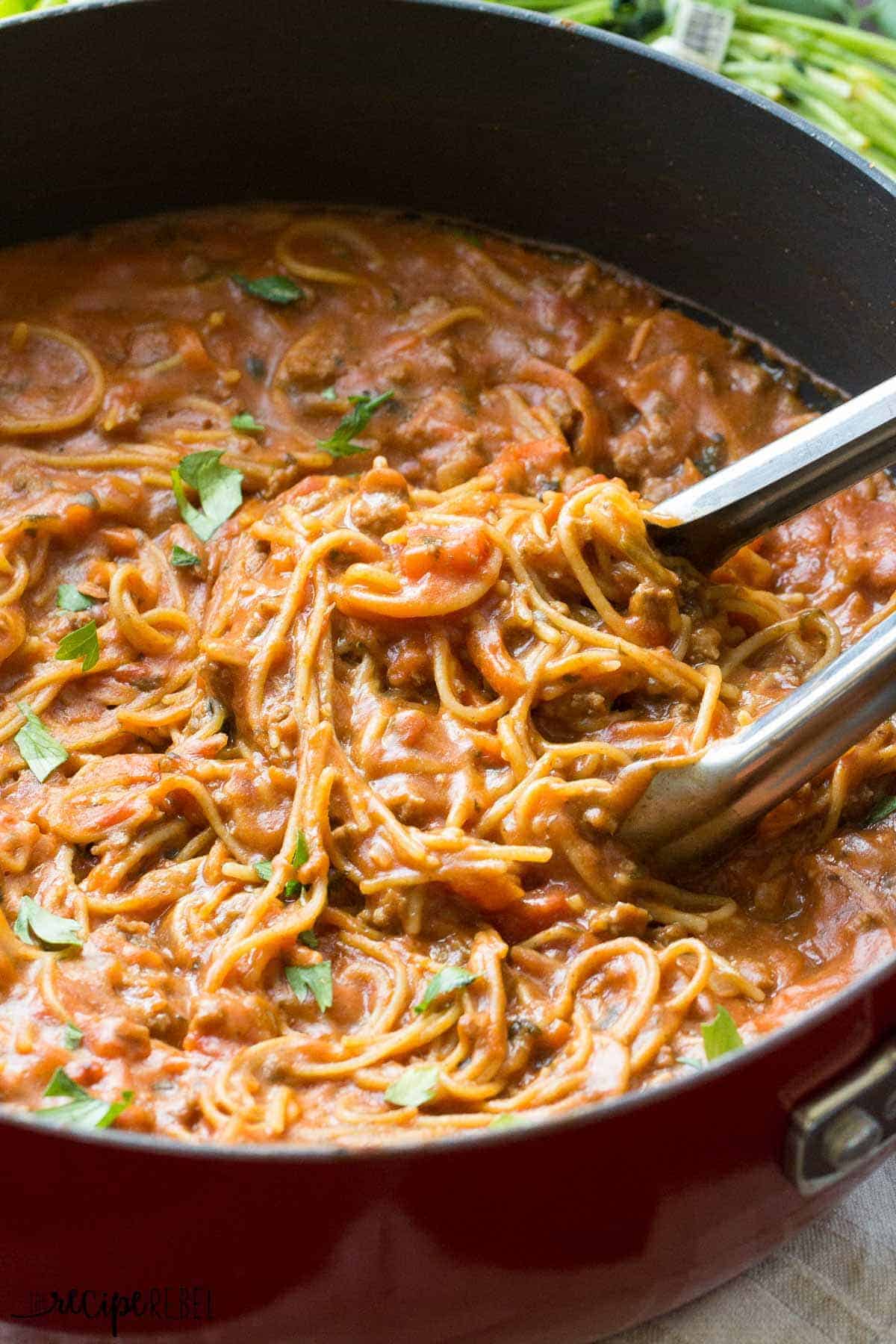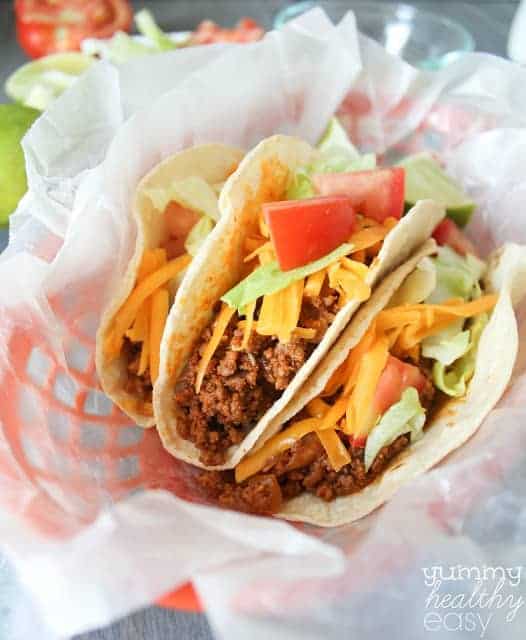 Bean and Cheese Quesadillas with Beef Queso