This easy Slow Cooker Pineapple Brown Sugar Pulled Pork recipe is smothered in homemade pineapple brown sugar barbecue sauce! Sweet, tangy and so tender!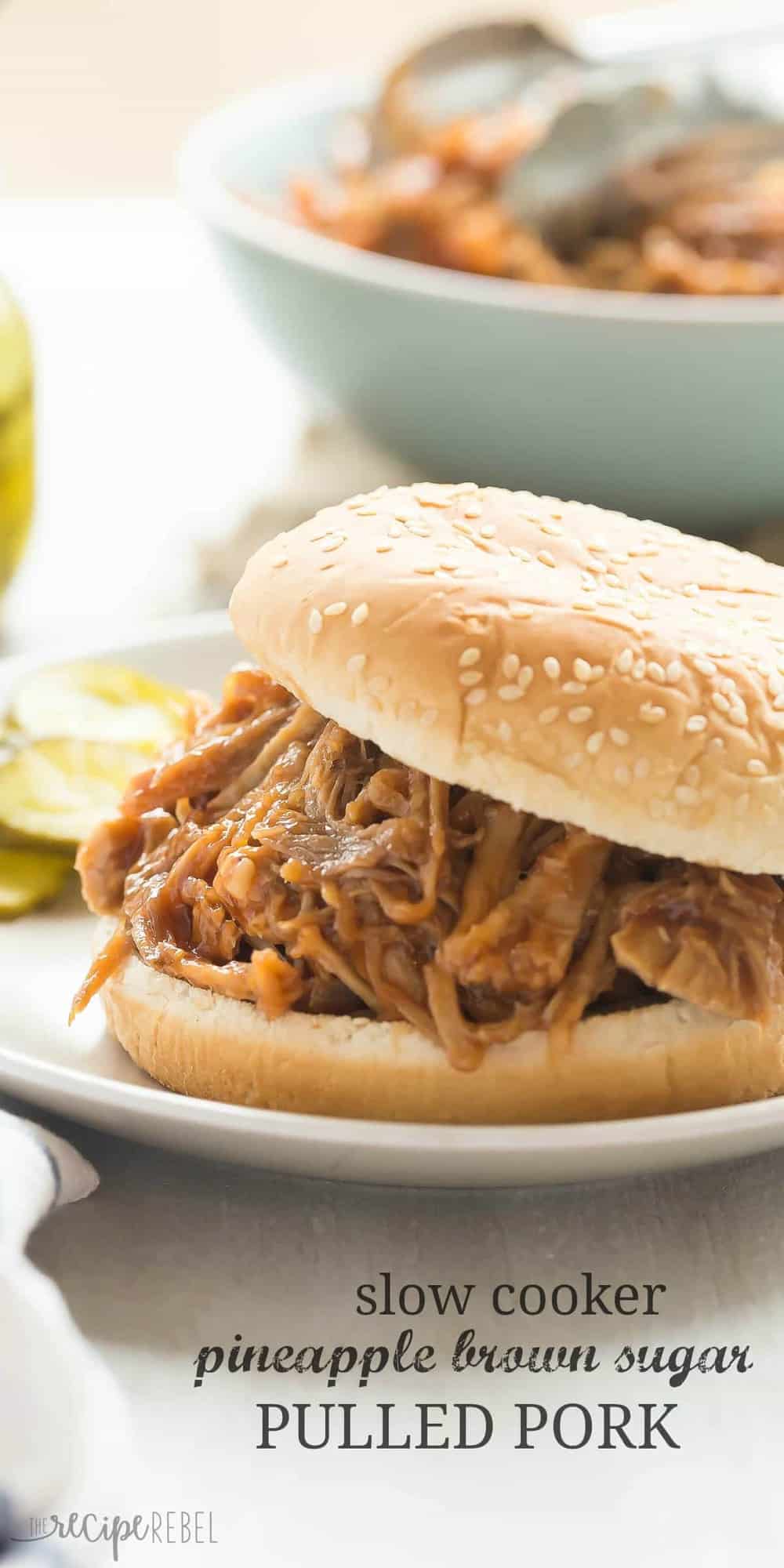 I cheated.
You thought you were getting a new recipe, and all I did was find one more thing to douse in my favorite Pineapple Brown Sugar Barbecue Sauce.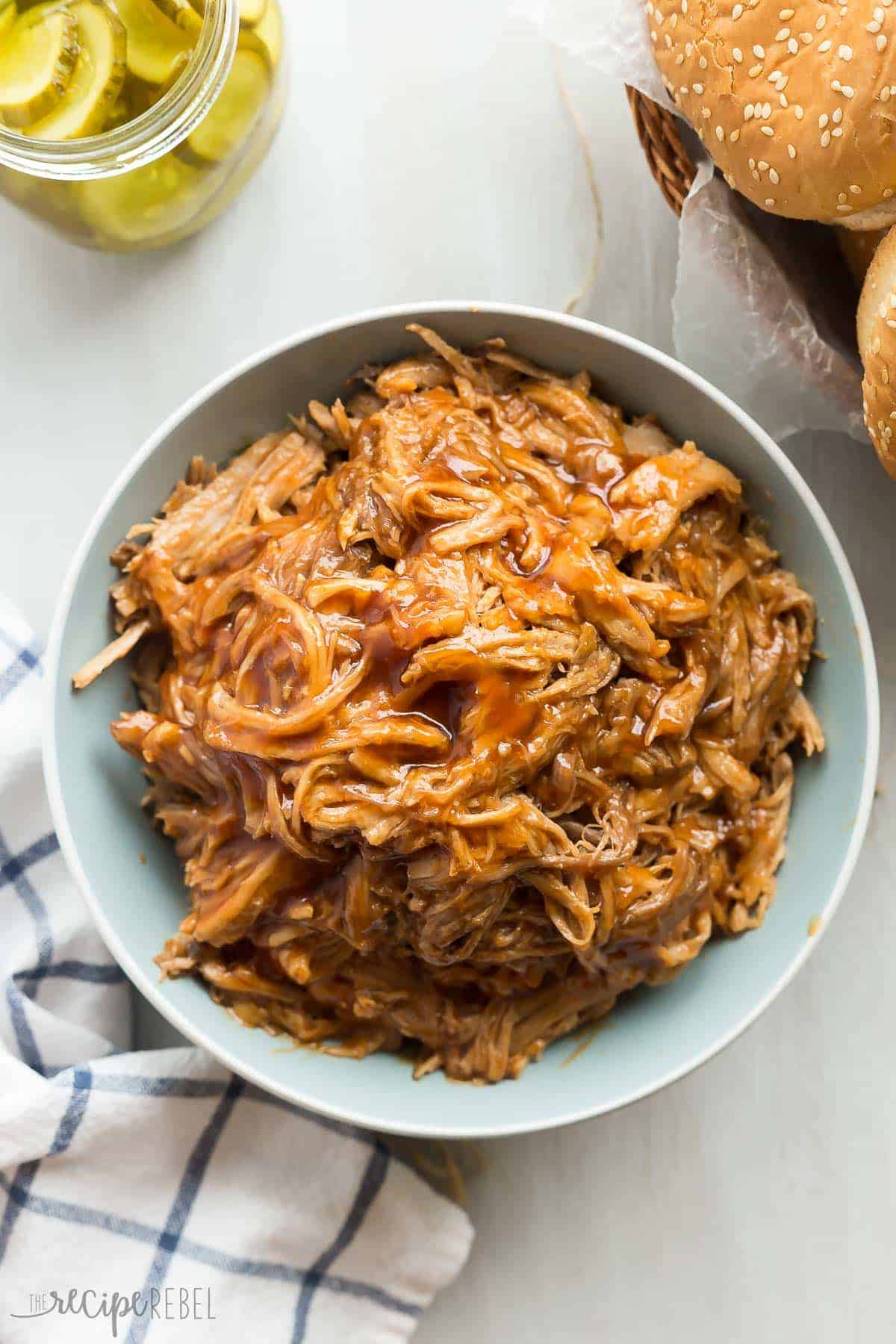 I can't help it! The stuff is amazing and everyone loves it. What can I say? Pineapple and brown sugar are a winning combination! And plus, now that I know you love pineapple as much as I do (like these No Bake Pineapple Squares and these Baked Chicken Tacos with Pineapple Salsa), I'm not slowing down.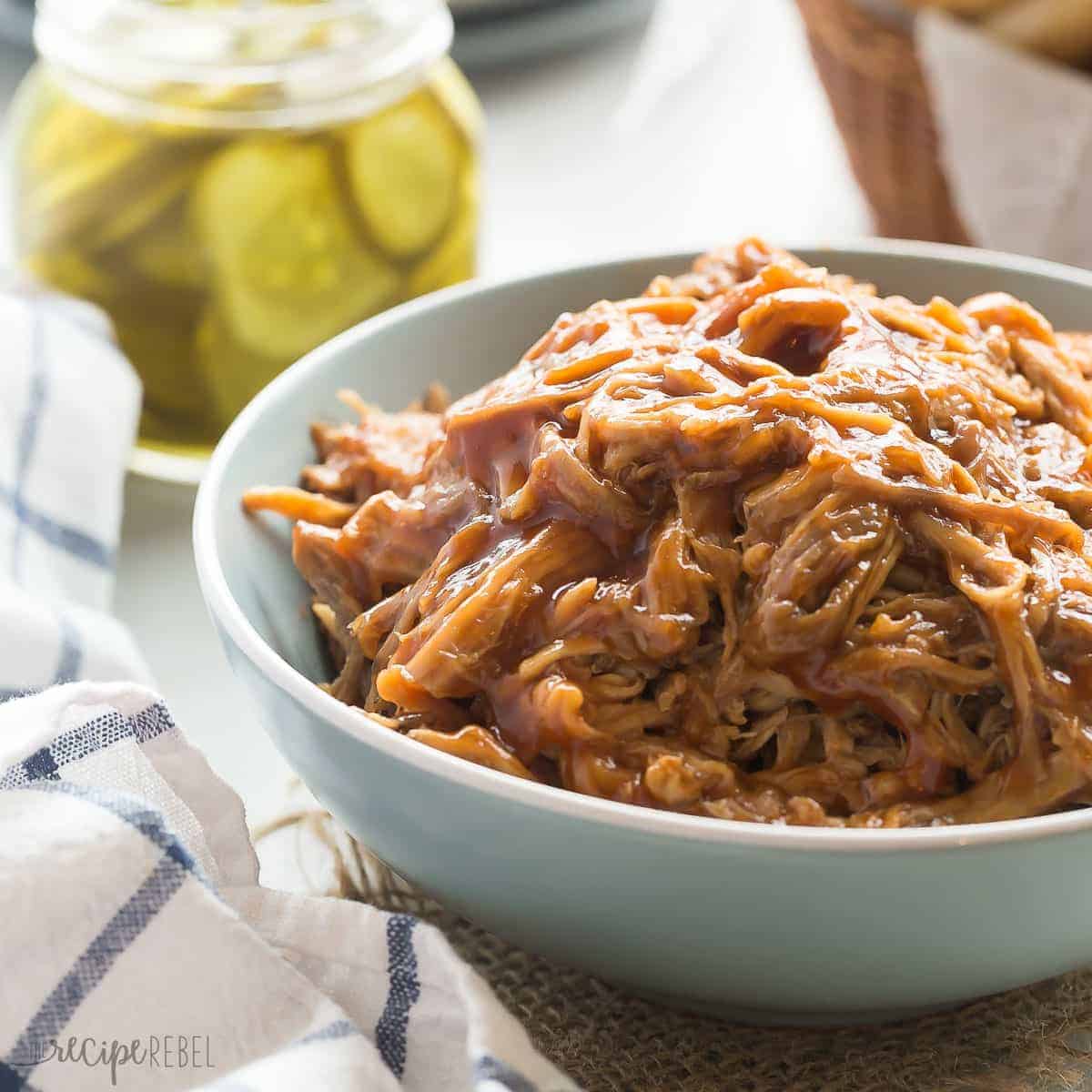 Pulled pork is one of our favorite meals here, any time of the year. This Honey Balsamic Pulled Pork has been our long standing favorite, but we just might have a tie. The flavors are so different in both of them that I think there is room for both of them to hold that #1 spot!
It's summer, and I know you want to spend your day reading about my love for pulled pork about as much as I want to spend my day writing about it, so I'm just going to leave this recipe right here for you. Go make it!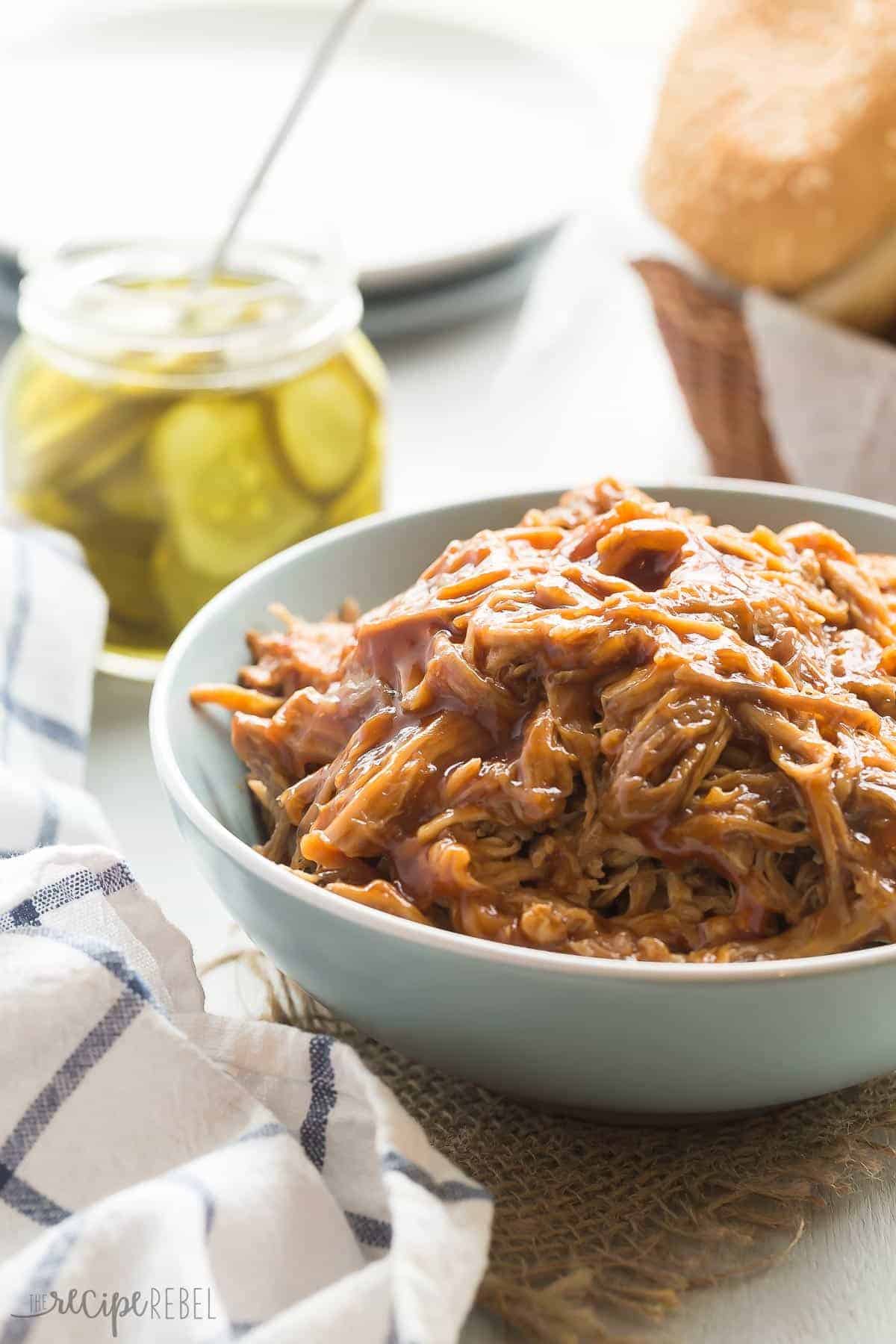 Slow Cooker Pineapple Brown Sugar Pulled Pork
Ingredients
1 (3-4 lbs) pork roast
2 cups water
1 tablespoon seasoning salt
2 cups pineapple juice
1 1/2 cup brown sugar, packed
1 tsp garlic
4 tbsp Worcestershire sauce
1 1/2 cups ketchup
1 pinch red pepper flakes (or more if you like it spicy!)
1 tsp onion powder
1/2 teaspoon salt (to taste)
1-2 tbsp corn starch
1-2 tbsp water
Directions
Add pork roast to a 4-6 quart slow cooker. Pour water over and sprinkle with seasoning salt. Cook on low for 8-10 hours or high for 4-6 hours.
Just before pork roast is done (or make in advance and keep in the fridge), make the sauce. Add pineapple juice, brown sugar, garlic, Worcestershire sauce, ketchup, red pepper flakes, onion powder and salt to a large pot and bring to a boil over medium high heat.
Reduce heat to medium and simmer for 10-15 minutes, until slightly thickened. Combine equal parts water and corn starch and gradually add to the sauce, whisking constantly, until desired thickness is reached. Keep in mind it will thicken as it cools!
Drain juices from the slow cooker and shred pork. Pour sauce over pork and stir.
Recipe Notes
This makes a large batch but feel free to halve the sauce and use a smaller roast or tenderloin. We love pulled pork leftovers and use it on everything from baked potatoes to pizza!
More slow cooker pulled pork recipes!
Slow Cooker Pulled Pork from Canadian Living
Slow Cooker Pulled Pork Island Style from Food Faith Fitness
Slow Cooker Maple Pulled Pork from Sweet Peas and Saffron