These Ground Beef Crock Pot recipes are a great way to spice up your weekday meals! Easy slow cooker recipes to use up that ground beef you've got lying around 😉
Table of Contents
At this point, we all know how much I love my crock pot.
My Crock Pot and my Instant Pot are my two go-to's this fall and will be through the winter as well. They just make my life so much easier!
I always stock up on ground beef when the large warehouse packs are on sale, and I will often batch cook and prep a whole bunch of beef at one time.
I will cook some of it and store it in 1lb freezer bags to throw in any of these recipes when I need something quick, or I'll make a large batch of spaghetti sauce, chili or lasagna as they freeze perfectly and are always a hit around here!
Around here, ground beef and chicken breast are two things we see a lot of on the dinner table. They're lean, high protein, they're easy, there's no bones to worry about, not a lot of chopping up for the kids plates. As a mom of 3 very busy little girls, easy dinners like these are my gift to myself!
If you're a little short on time, or sanity, or you just enjoy simple, hearty, slow cooked meals, check my list of ground beef crock pot recipes and let me know which ones you try and love! (The Chili Macaroni Soup is next on my list!).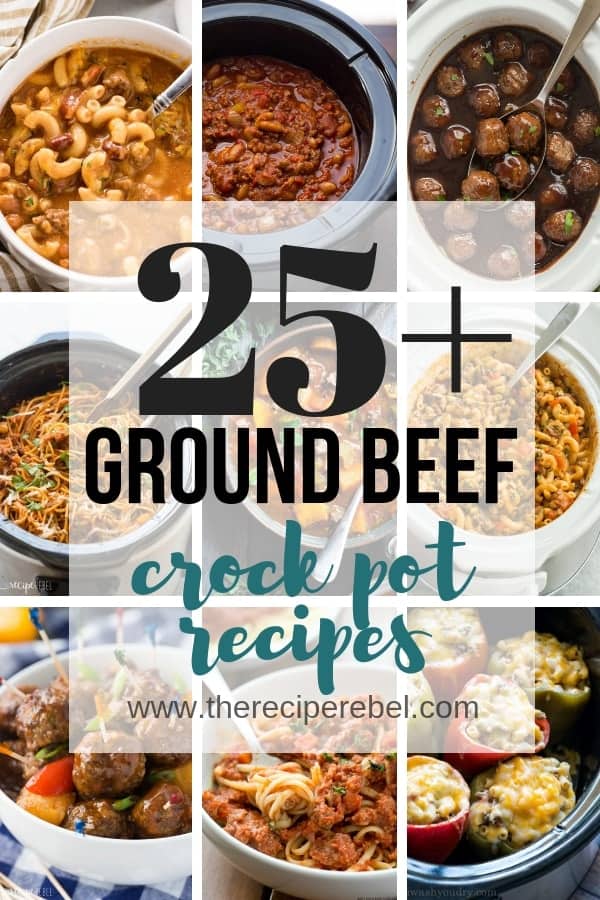 Tips for making these Ground Beef Crock Pot Recipes:
Save yourself some prep time by batch cooking your beef for these ground beef crock pot recipes and storing in 1lb portions in freezer bags. Your future self will thank you!
If you use regular ground beef, you will definitely want to drain it well. I always spend a little more for lean or extra lean ground beef (not because fat is bad, I just try to keep it to a reasonable amount and save steps), and there is often not a lot of fat left in the pan to drain.
You can easily bump up the veggie content in any ground beef recipe by cooking your beef with extra shredded, finely chopped or pureed vegetables: mushrooms, onions, peppers, carrots, and zucchini are some of my favorites to add in!
Can you cook ground beef in a Crock Pot?
The short answer? Yes.
The long answer? Not well. The crock pot doesn't get hot enough to brown ground beef quickly enough that it makes sense to do so. It's much more time efficient to brown ground beef in a pan over medium-high heat. Because it's covered, it also keeps the steam in which prevents browning.
I do not recommend adding raw beef to a ground beef crock pot recipe because all of the fat and juices will leak out into the sauce and you'll end up with a bland, possibly greasy meal that isn't nearly as appetizing as the ones below.
If you are really insistent that you want to cook your ground beef in the slow cooker, you can crumble the ground beef into the bottom, and set to high. Open to release the steam and stir every hour until completely cooked through.
More Crock Pot recipes:
If you love the idea of crock pot cooking but don't want to stick to ground beef, check out my list of Easy Crockpot Meals.
If you love crock pot cooking but want to skip all the prep work, check out my list of Dump 'n' Go Slow Cooker Recipes (no pre-cooking!).
If you're more of a chicken fan, check out my Crockpot Chicken Recipes.
Healthier Slow Cooker Hamburger Helper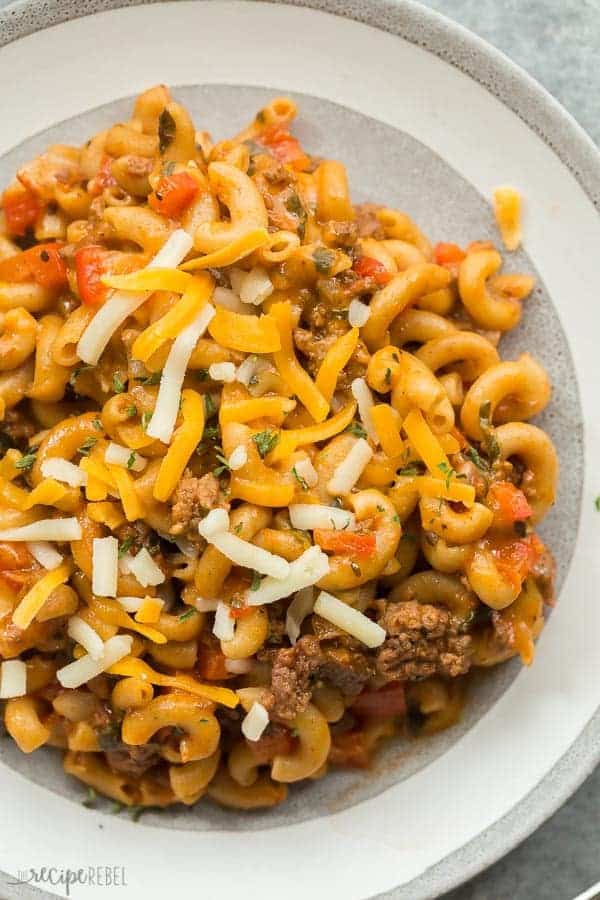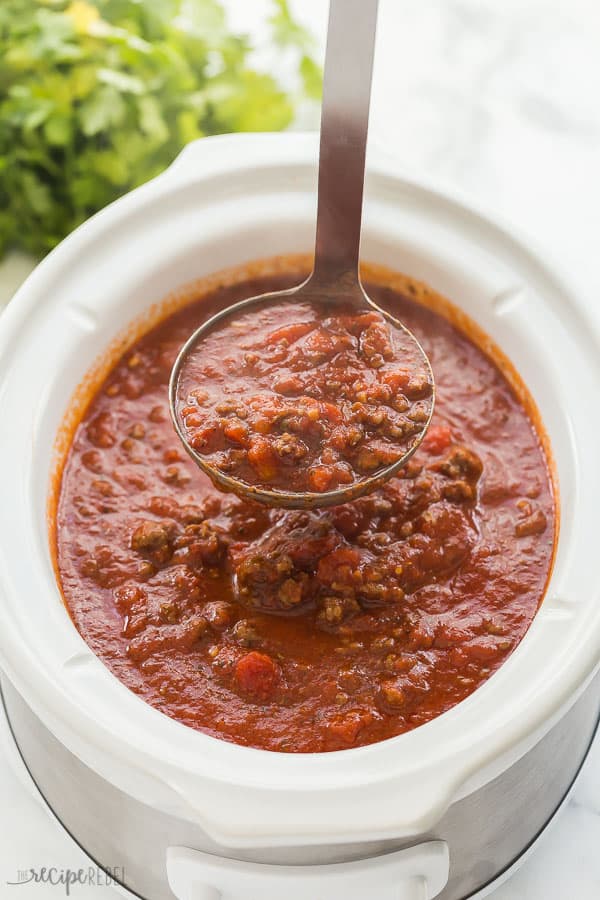 Slow Cooker Cranberry Meatballs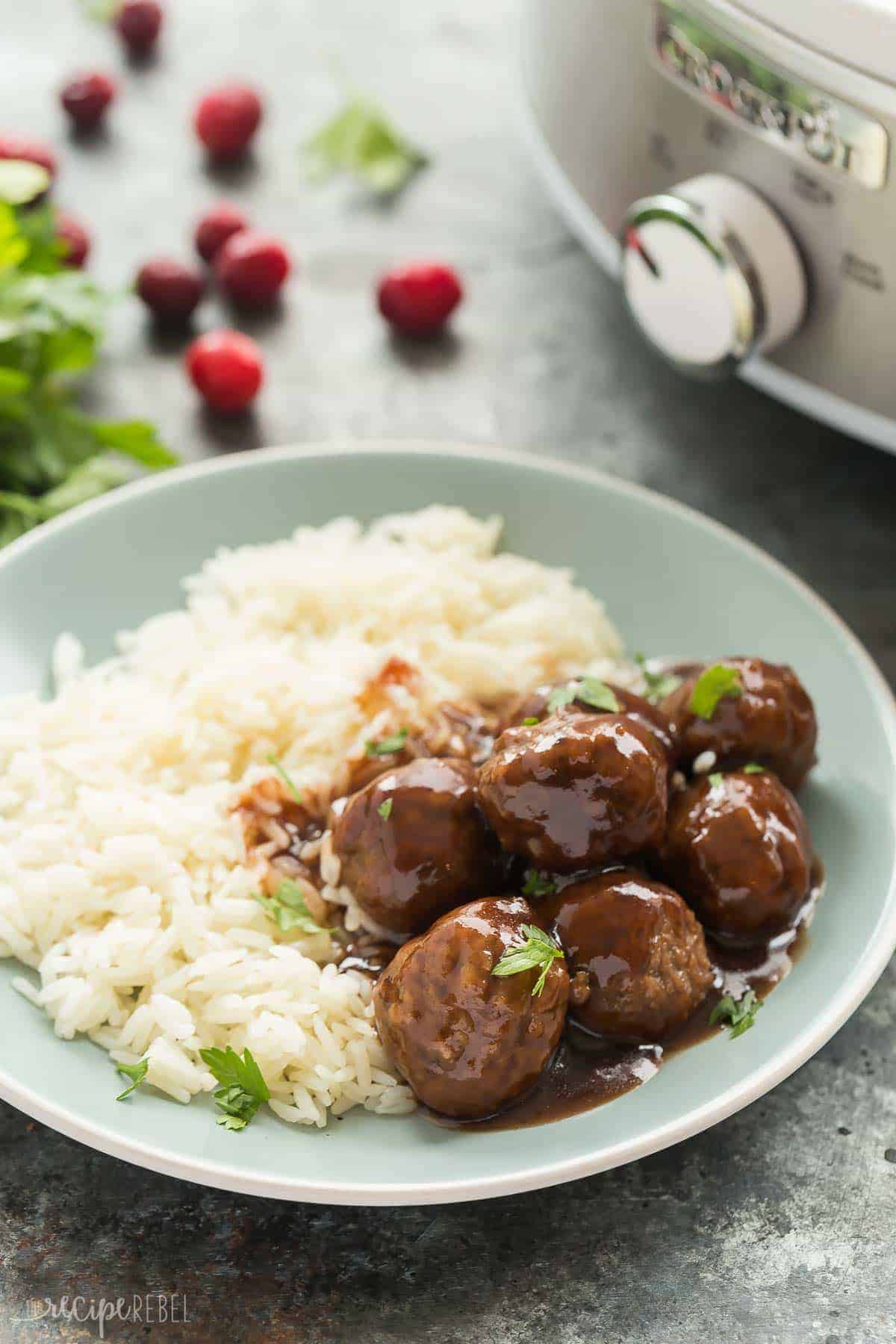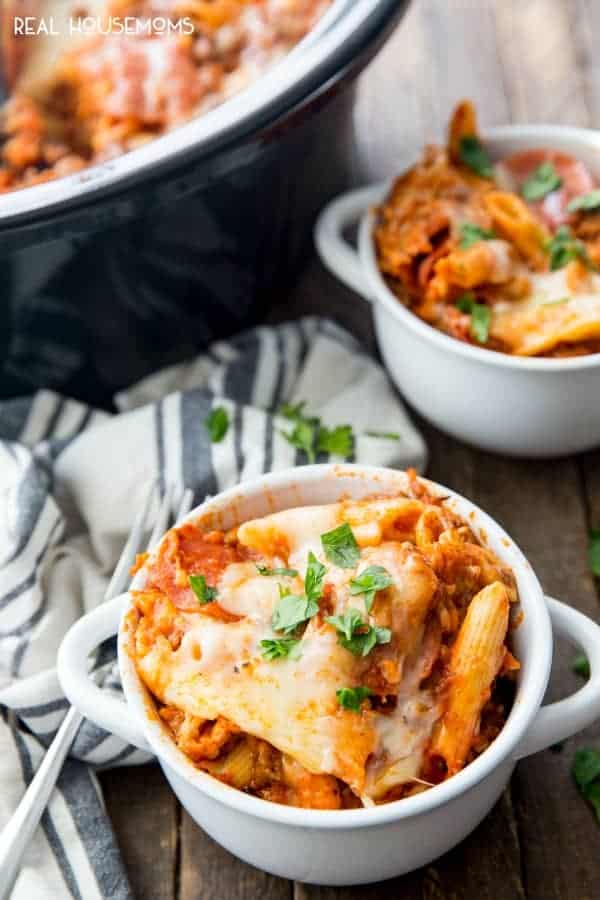 Slow Cooker Roasted Red Pepper Chili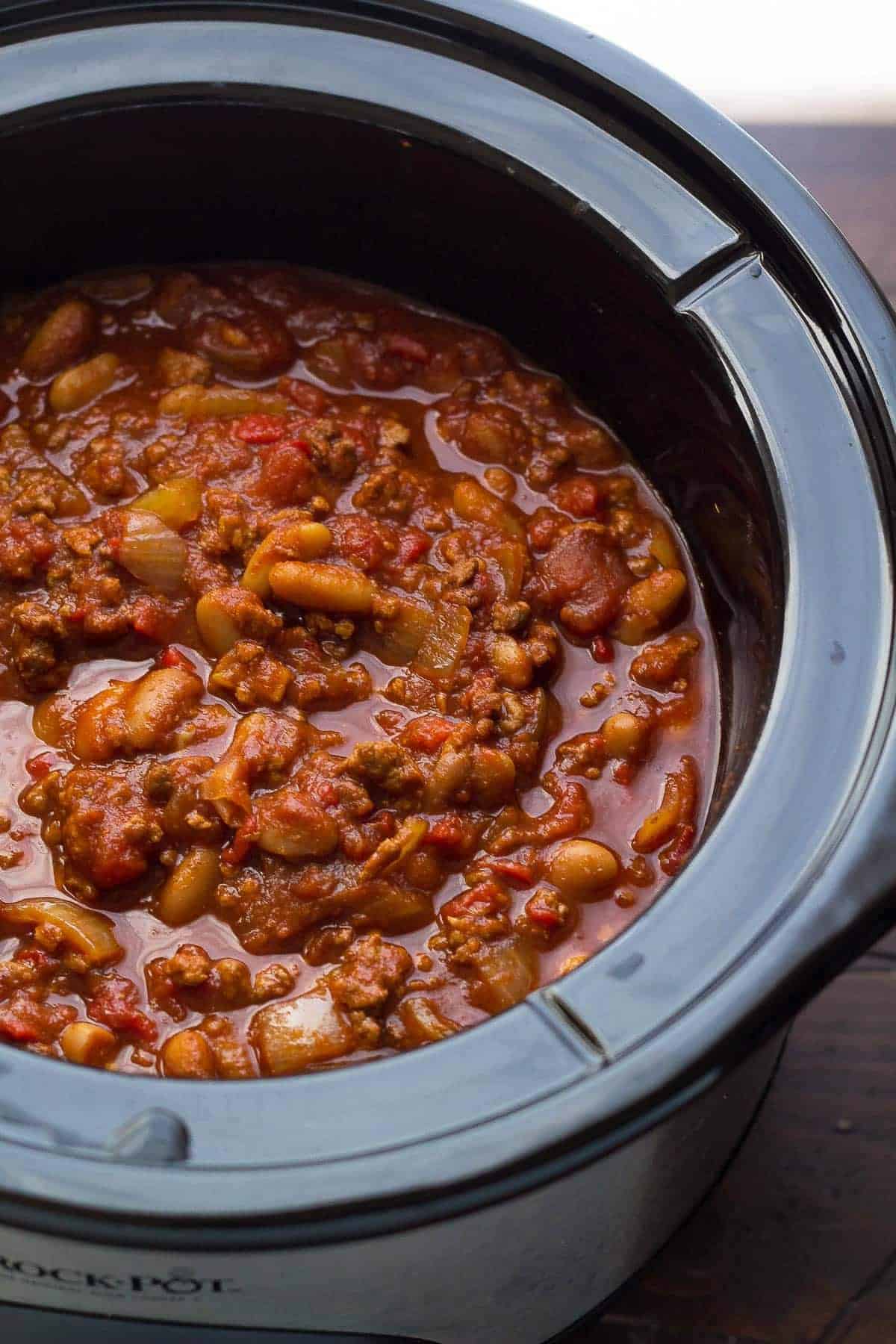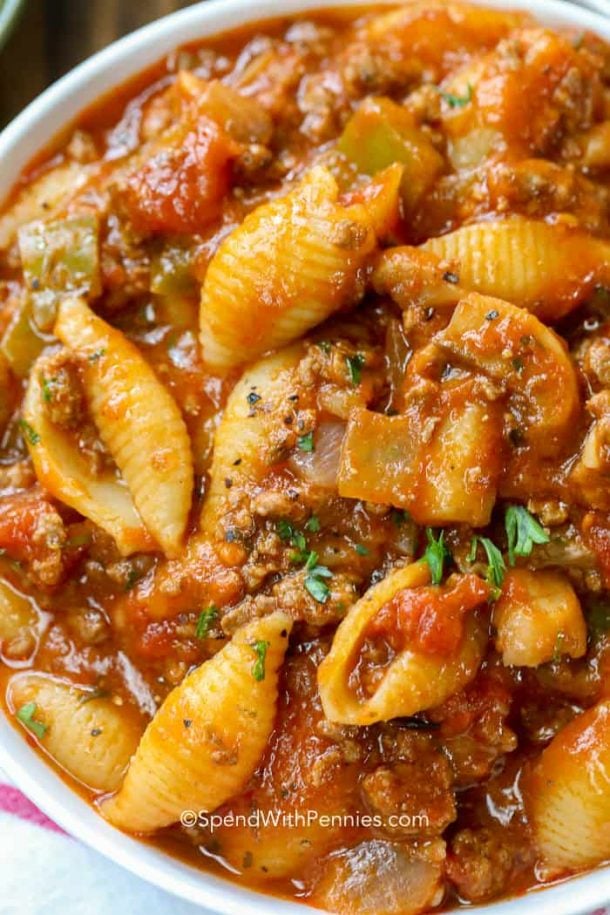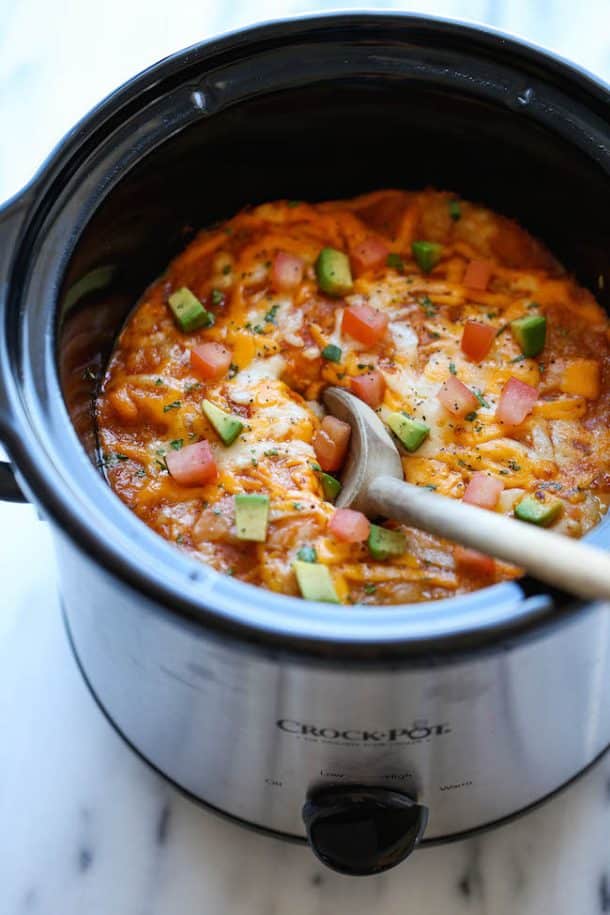 Slow Cooker Pineapple Brown Sugar Meatballs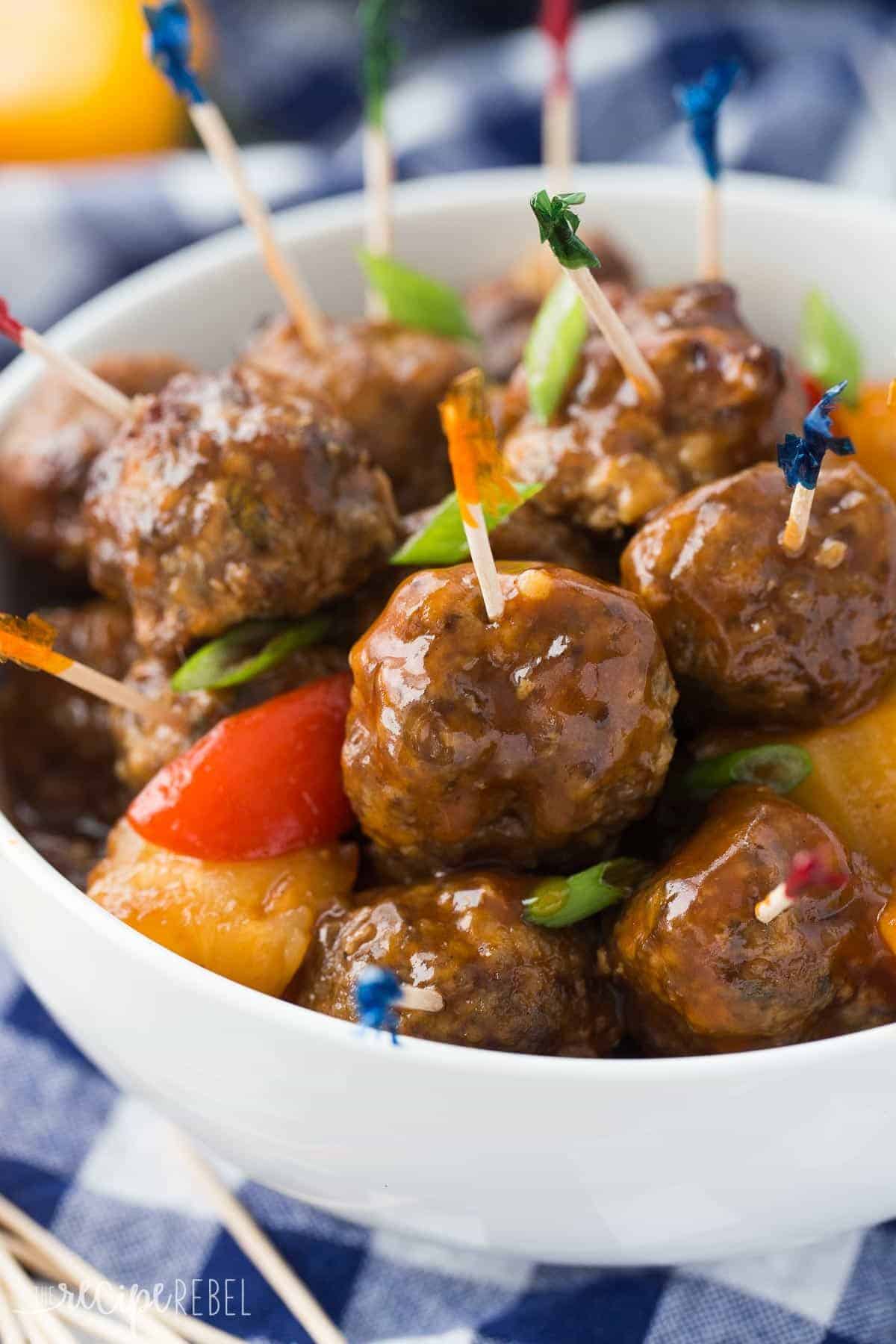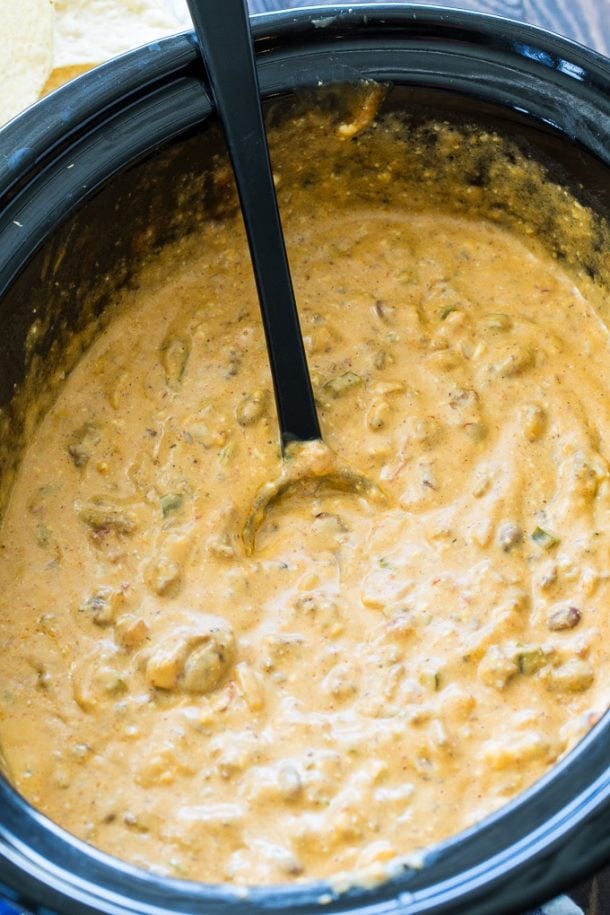 Healthier Slow Cooker Spaghetti and Meat Sauce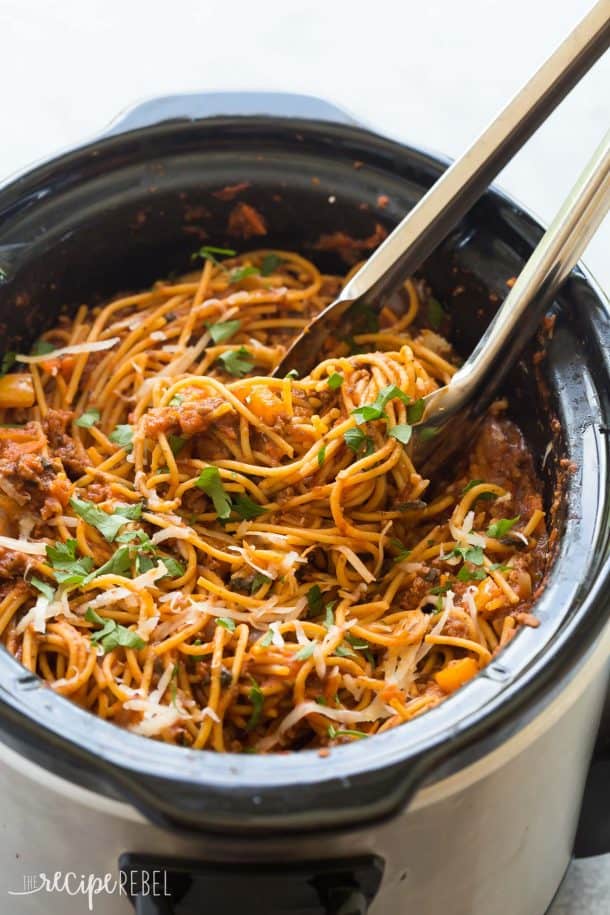 Slow Cooker Italian Style Beef Bolognese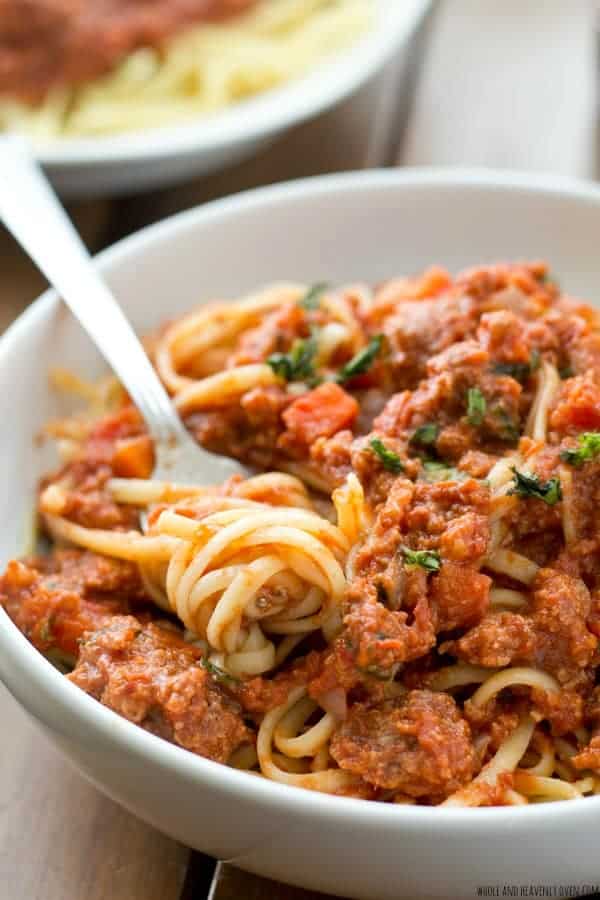 Slow Cooker Beef Macaroni Stuffed Peppers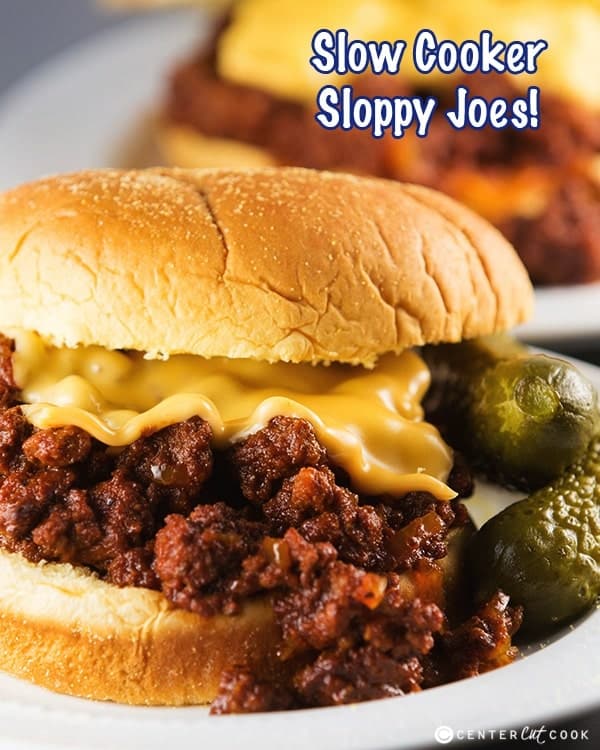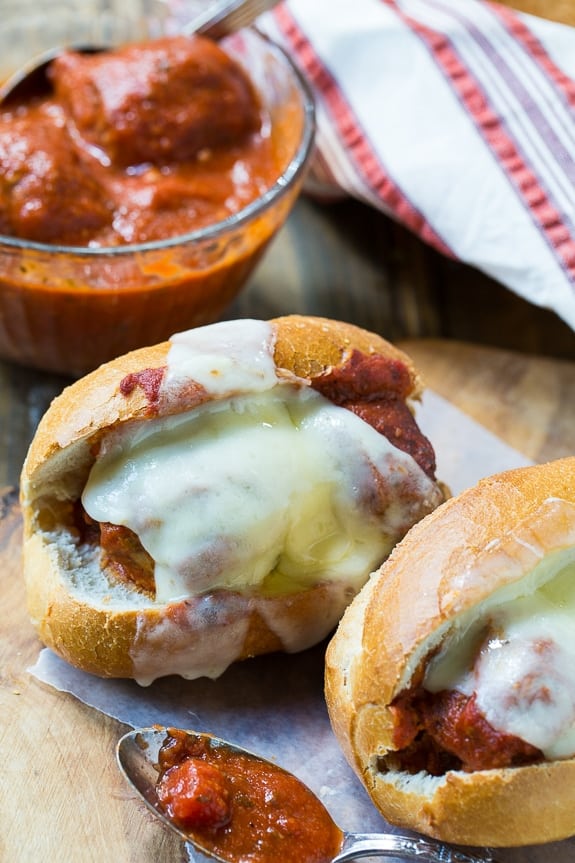 Slow Cooker Three Bean Beef Chili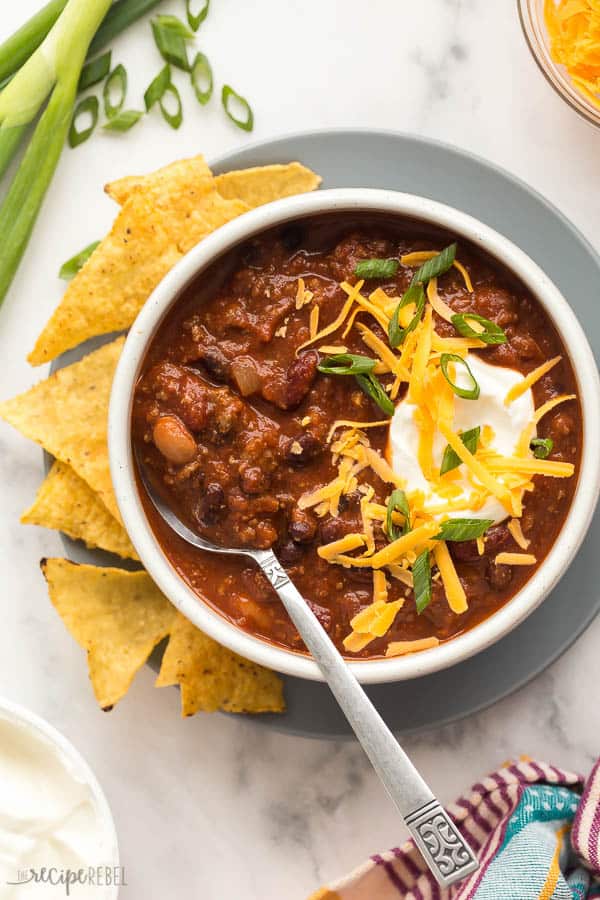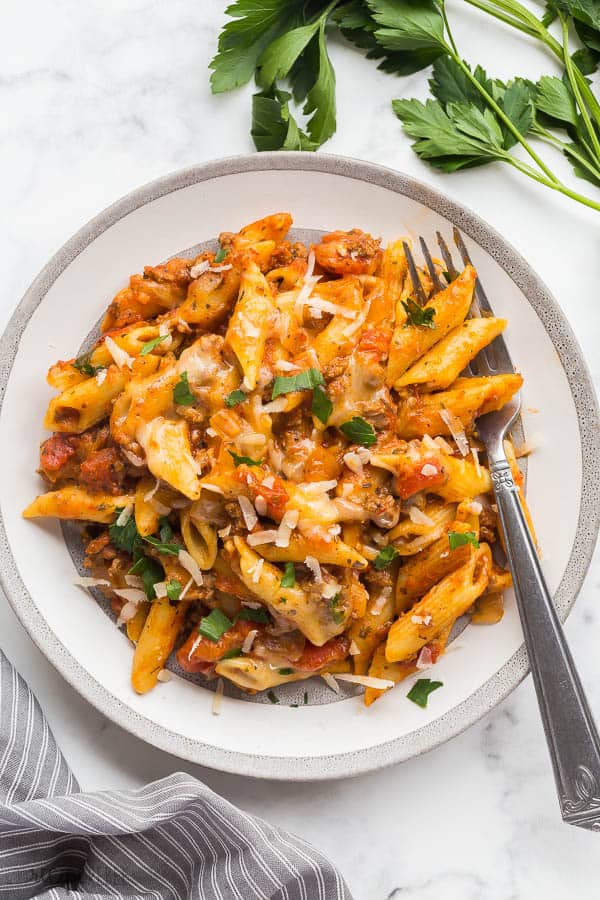 Crockpot Lasagna Tortellini Soup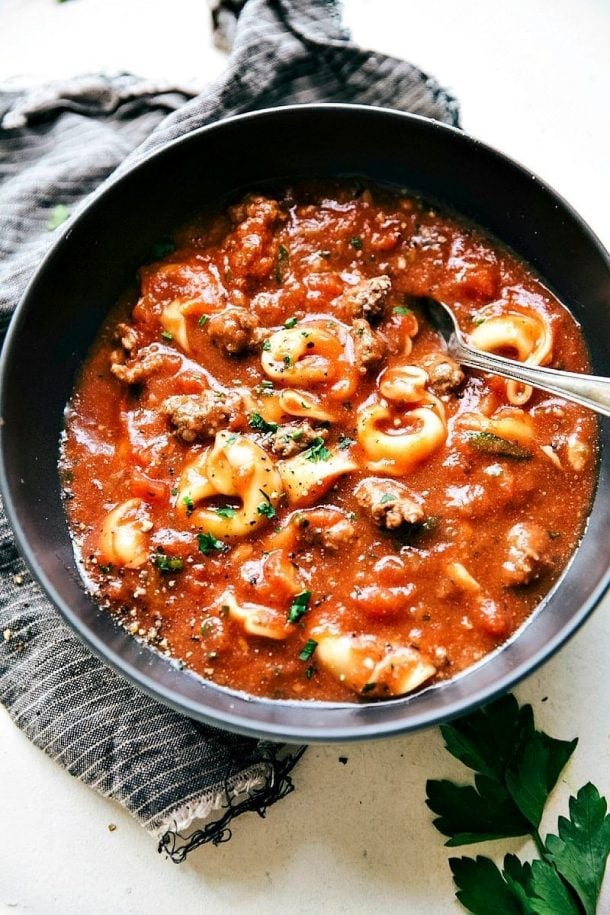 Bacon Cheeseburger Crock Pot Tater Tot Casserole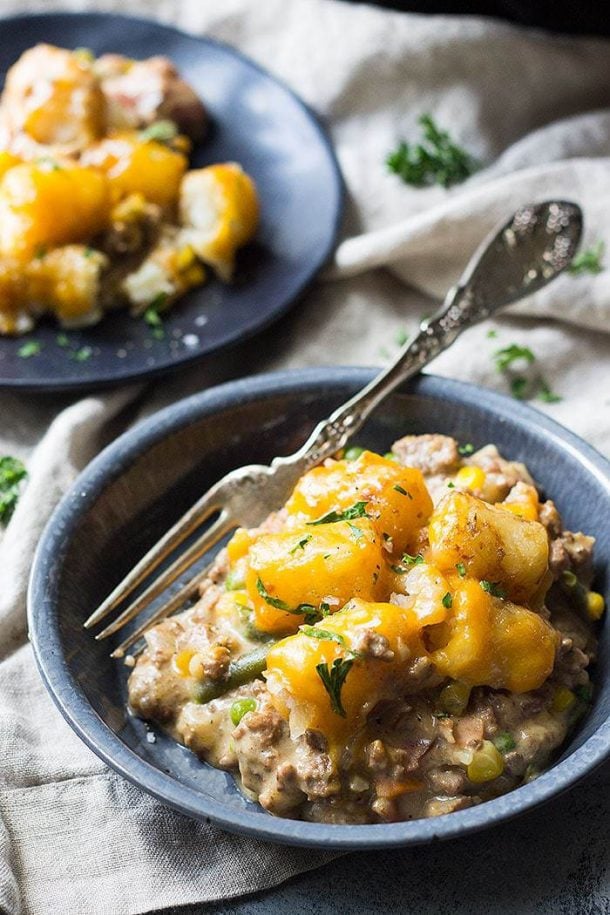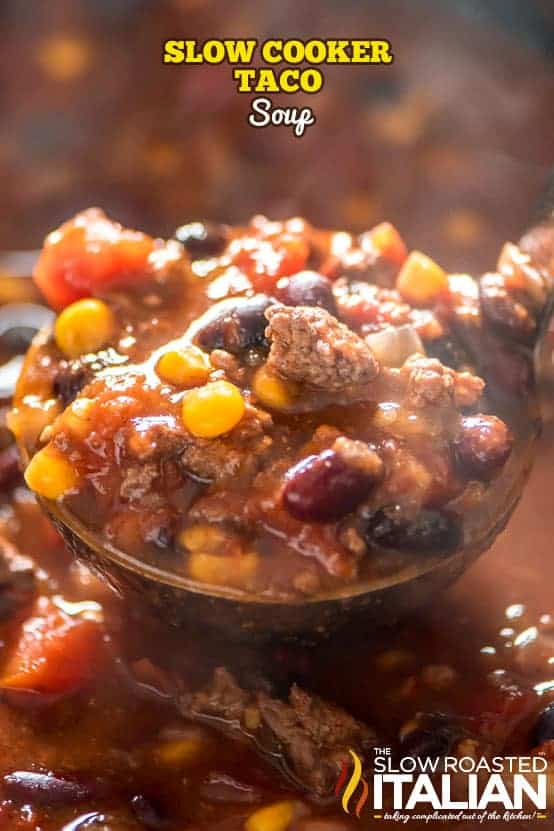 Slow Cooker Beef & Lentil BBQ Sloppy Joes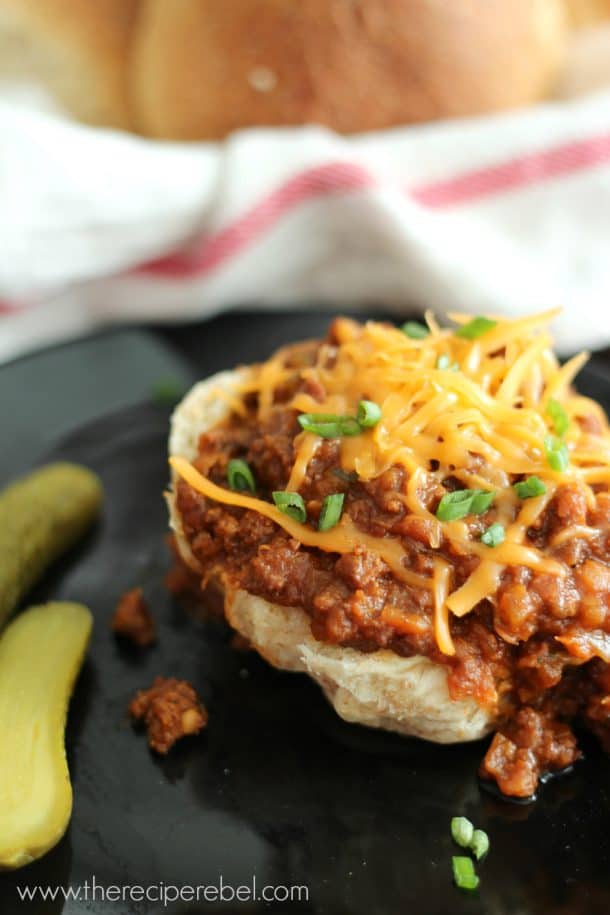 Crock Pot Paleo Hamburger Soup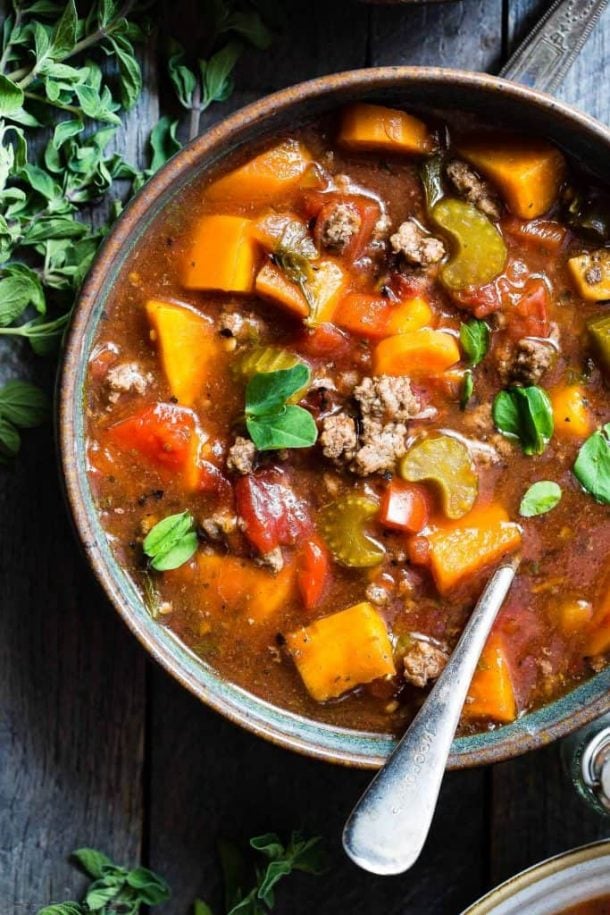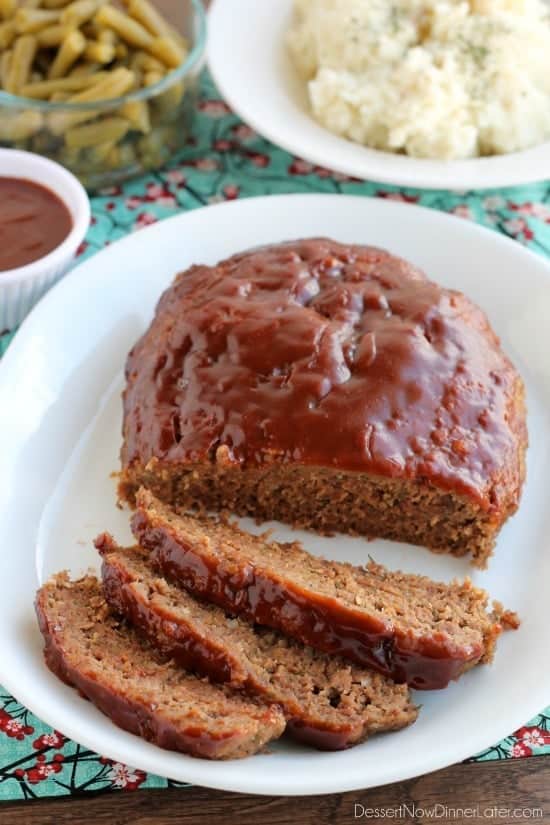 Crock Pot Cheesy Chili Macaroni Soup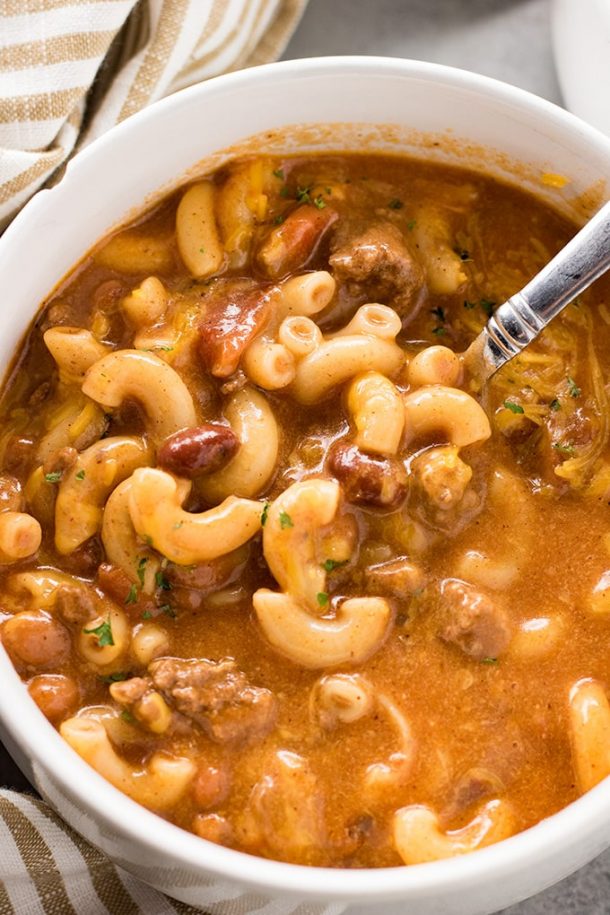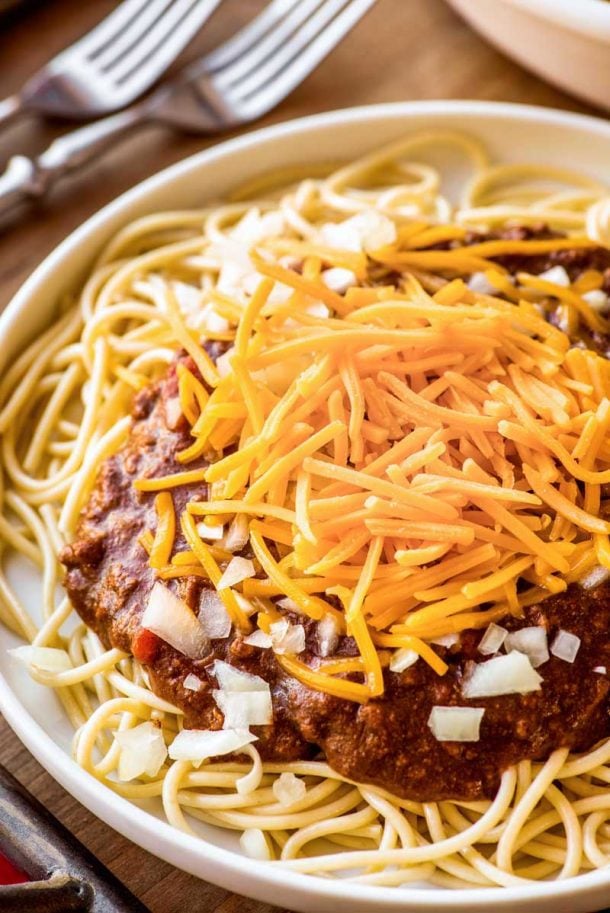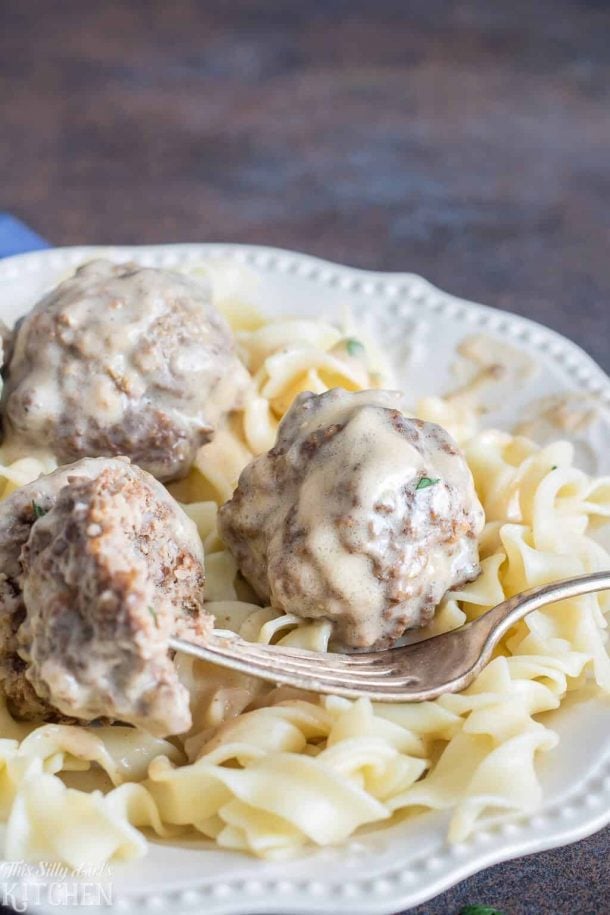 Slow Cooker Hearty Ground Beef Stew