These are the best Christmas Cookies! Christmas sugar cookies, molasses cookies, Christmas tree cookies, no bake cookies and more — everything you need to stock your freezer and fill your trays!
Table of Contents
It's the most wonderful time of the year! Christmas baking time <3
There is just something magical about baking Christmas cookies the month before Christmas.
Around here, there is almost definitely a blanket of white snow (this year, our snow came way too early which means I've been in the Christmas spirit for way too long!), and it gets dark out early so I can gaze at the twinkling lights of the Christmas tree and sip on my hot chocolate in front of the fireplace and soak up all of the Christmas spirit.
With a big plate of cookies, of course.
This time of year, things get a little crazy and I love to keep my freezer stocked with cookies and bars and baking so that I can just whip up a plate whenever we're off to a church function or Christmas party or have friends or family visiting.
Being well prepared definitely takes a lot of the stress out of the chaos and helps me to actually enjoy the time of year a lot more!
So today, I'm bringing you a list of the best Christmas cookies, and we've got all kinds.
Chocolate, peppermint, sugar cookies.
Caramel, nuts and Christmas trees.
Decorated Christmas cookies and no bake cookies.
Sparkly molasses cookies and recipes from Grandma.
There is something for everyone to enjoy! I'd love to hear what your favorite Christmas cookies are this time of year! Leave me a comment below and let me know 🙂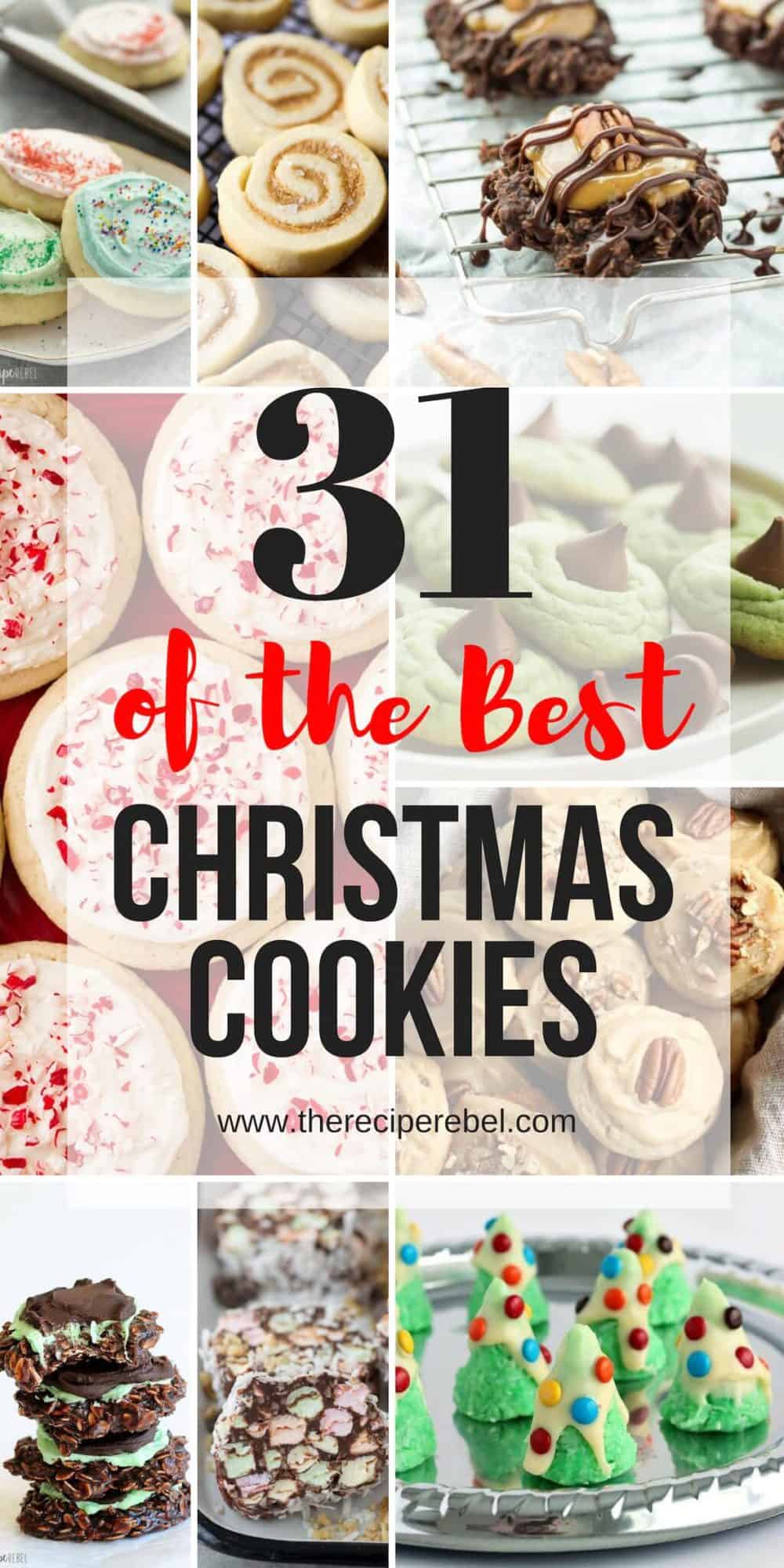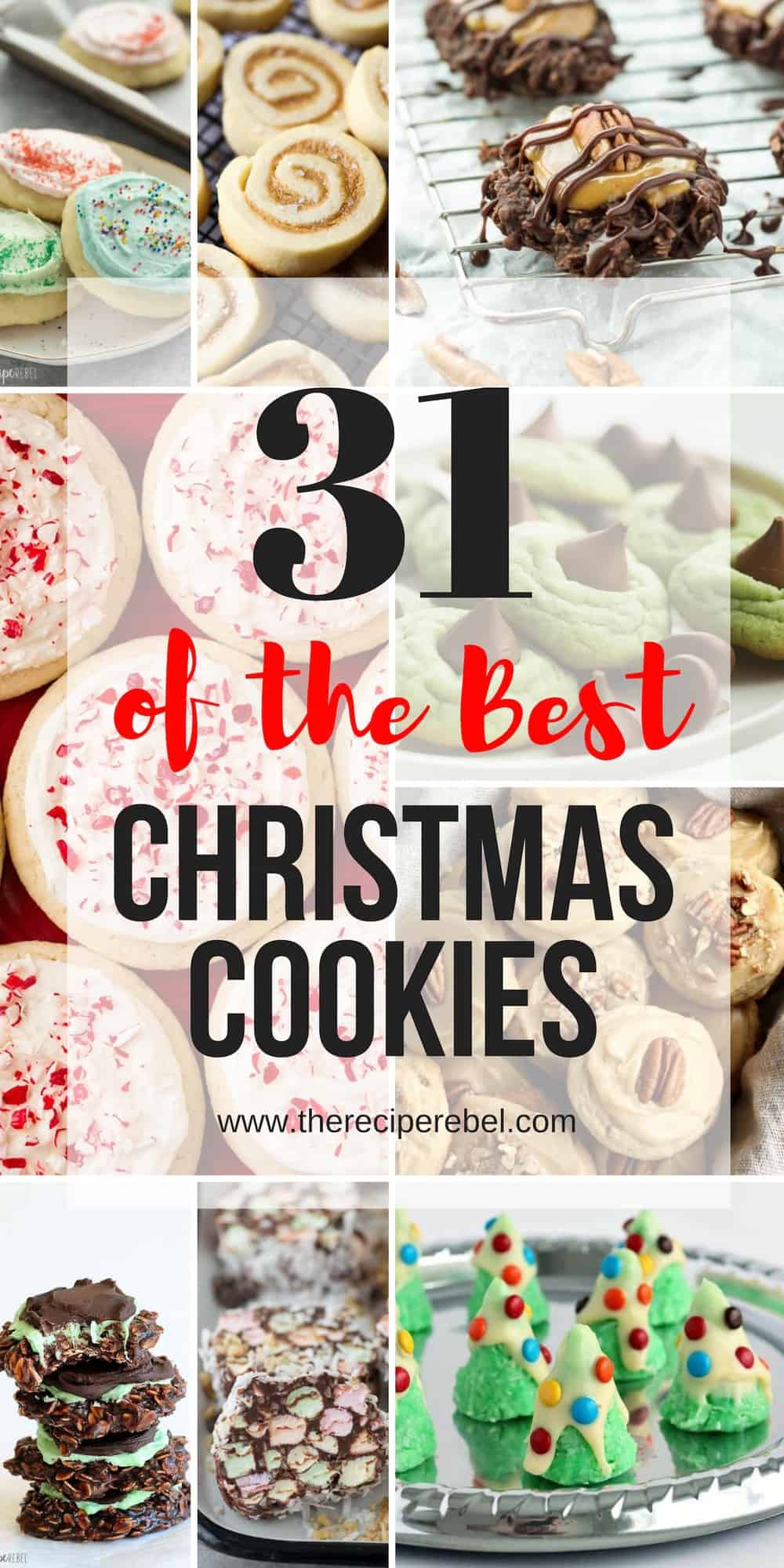 If you're looking for more easy Christmas treats, check out this post loaded with No Bake Christmas Treats here.
Easy decorating tips for Christmas cookies:
A few crushed candy canes go a long way!
Check out your local grocery store (or my favorite – Bulk Barn!) for all of your favorite candies in shades of red, green and white. They'll put a Christmas spin on any cookie you make!
A drizzle of white or dark chocolate adds a decadent feel and also helps Christmas sprinkles to adhere, if that's your thing 😉
Tips for freezing Christmas cookies:
Thankfully for all of us, cookies freeze amazingly well. This means we can make a big batch one day when we have time, and store them in the freezer to bring out when we need them.
Let cookies cool completely on parchment paper or cooling racks, and then stack neatly and place in freezer safe containers or freezer bags.
If you are freezing frosted cookies, be sure that the frosting has totally set before freezing. It's also a good idea to place wax paper between the layers to ensure there's no transfer.
I like to use containers so there is less plastic waste, but freezer bags are good for when you need to grab and go — you could even make some smaller bags up for last minute gifting!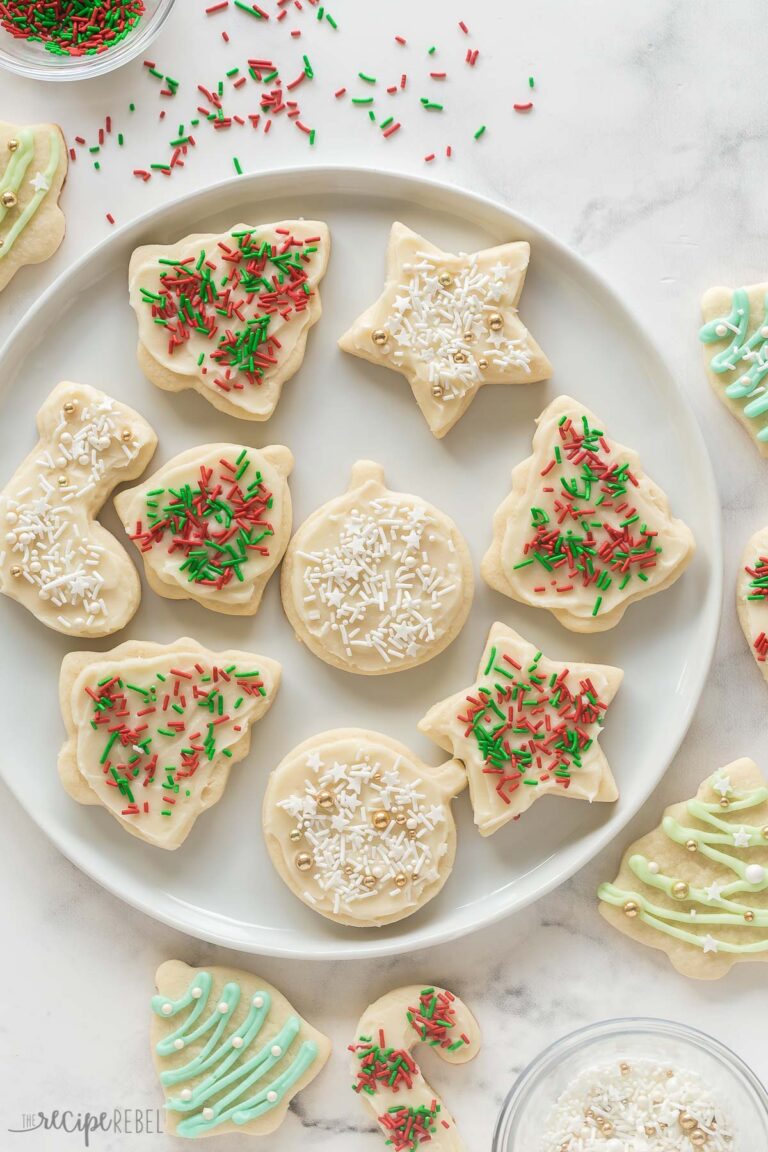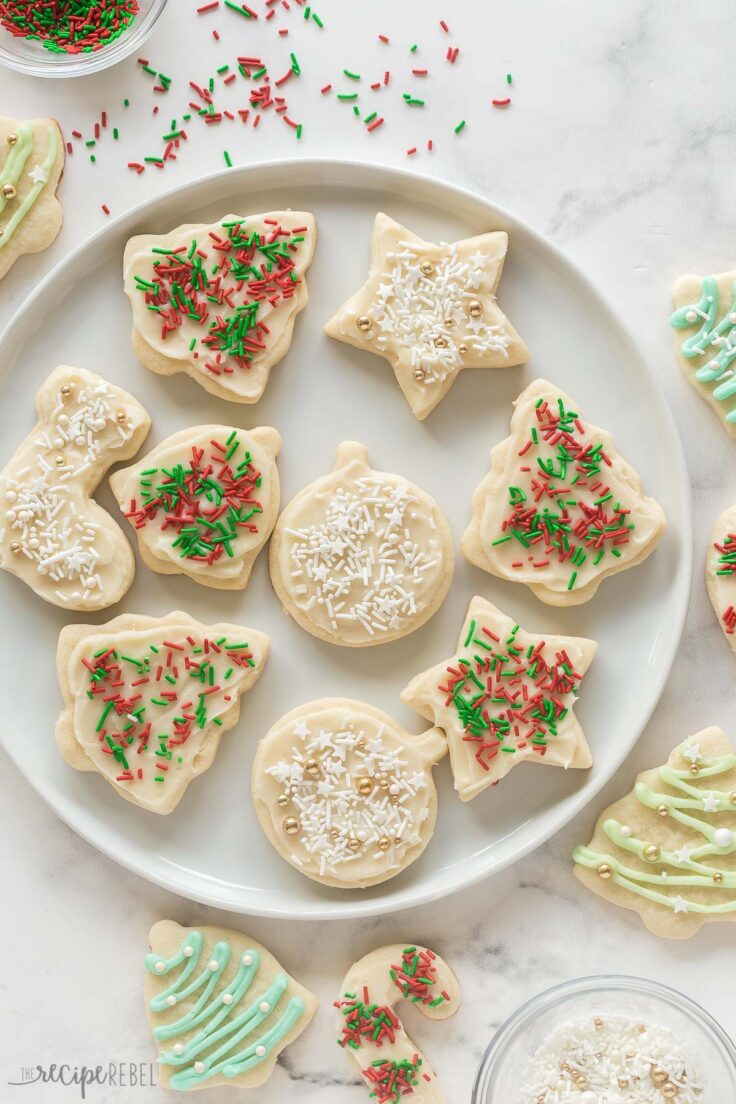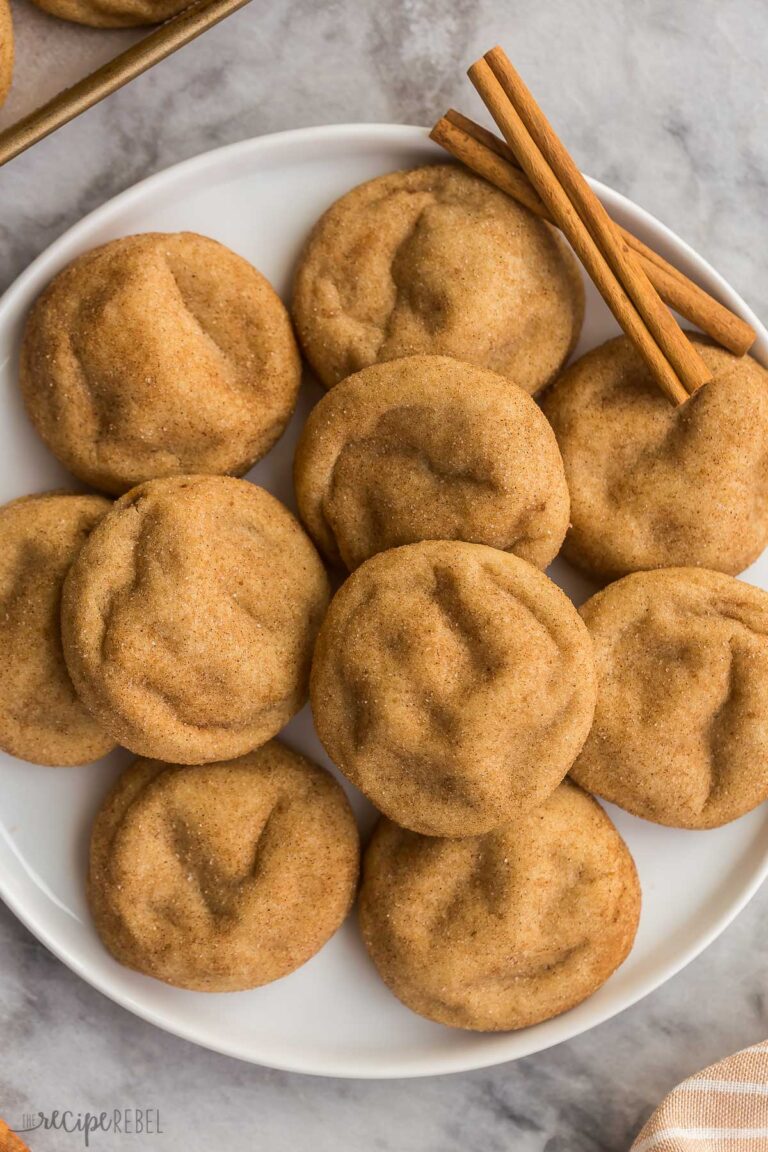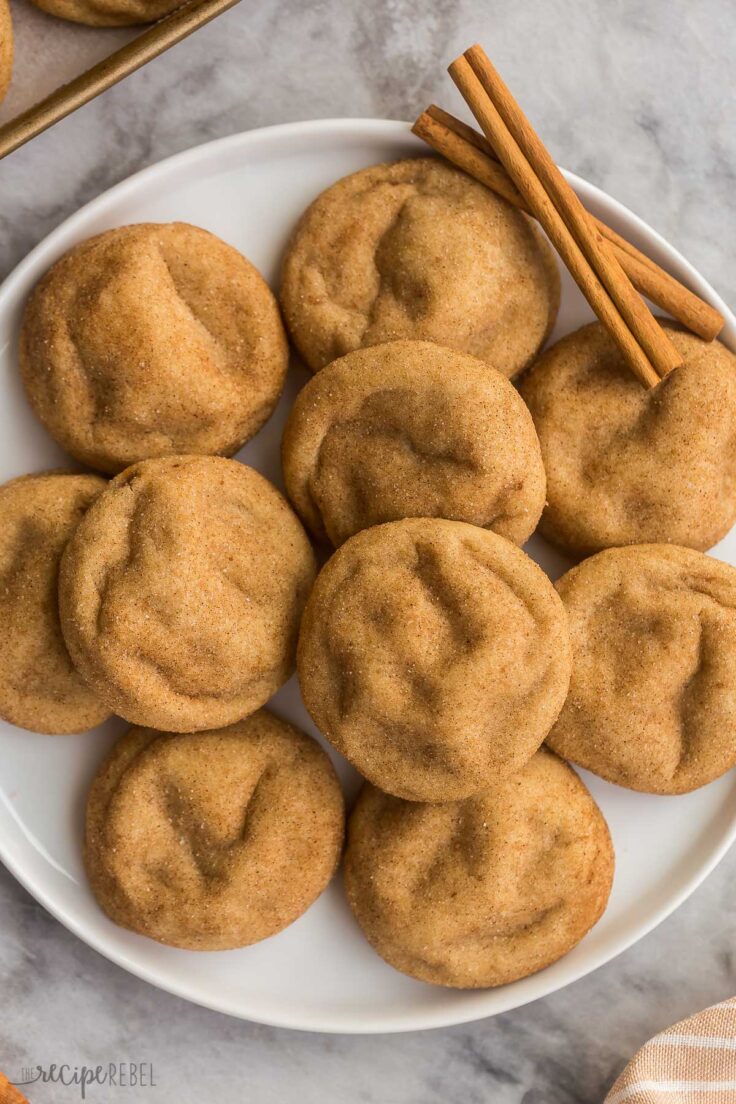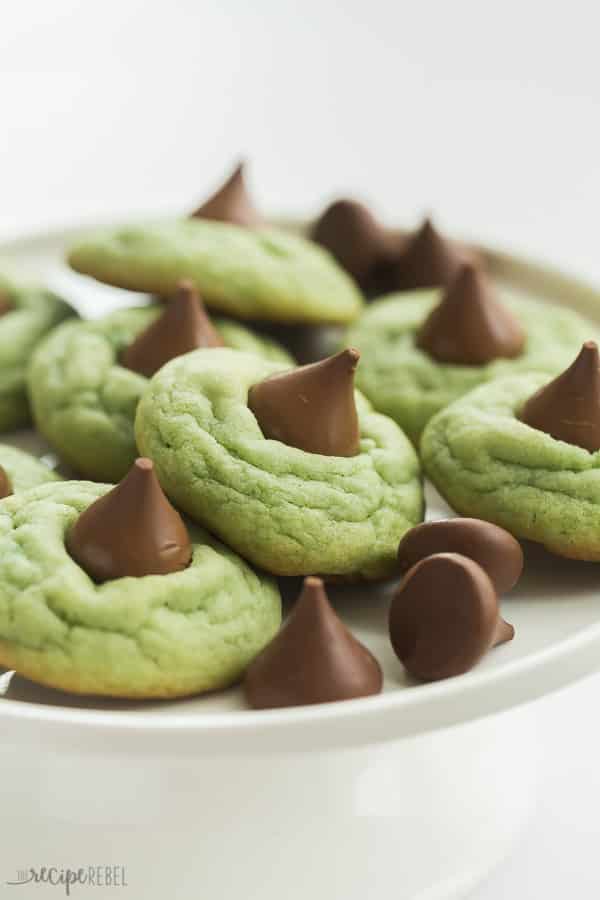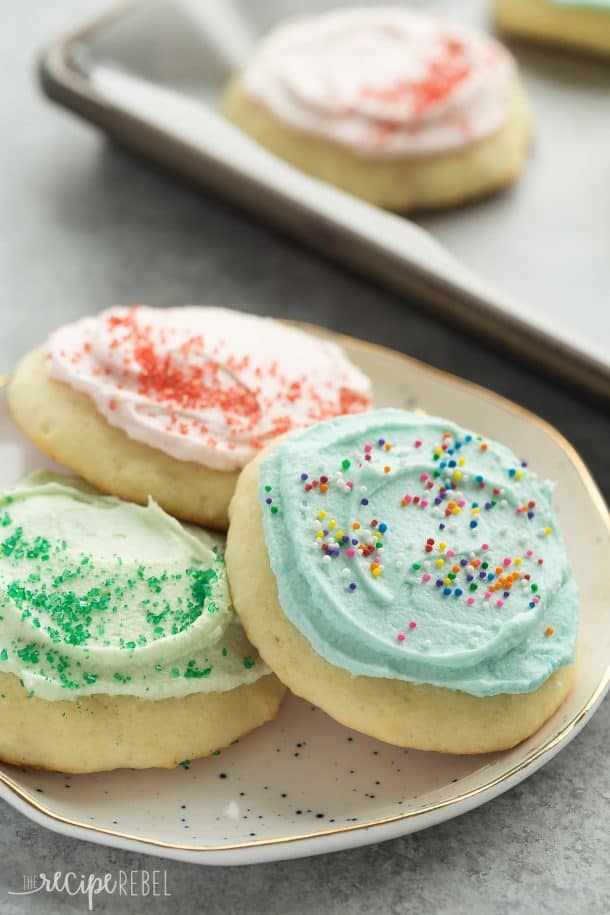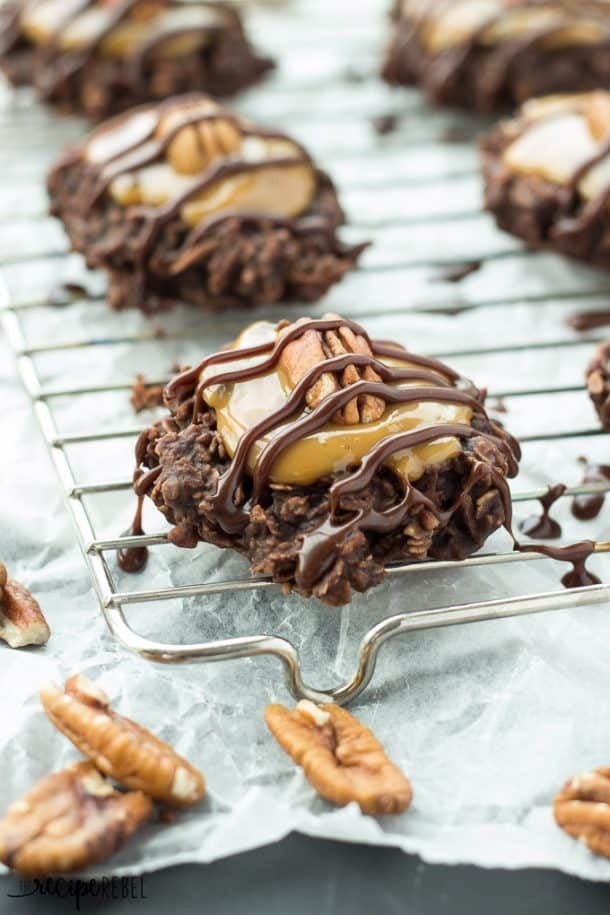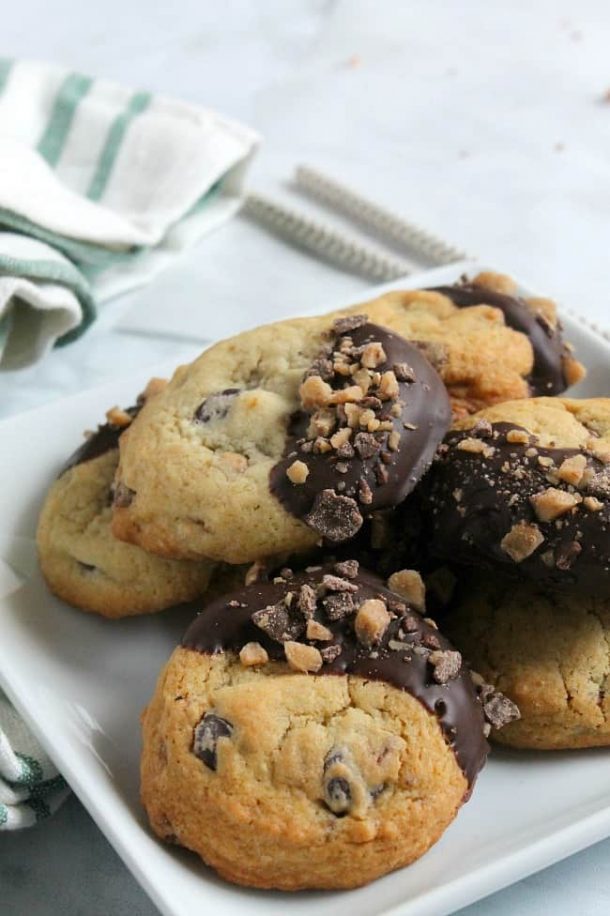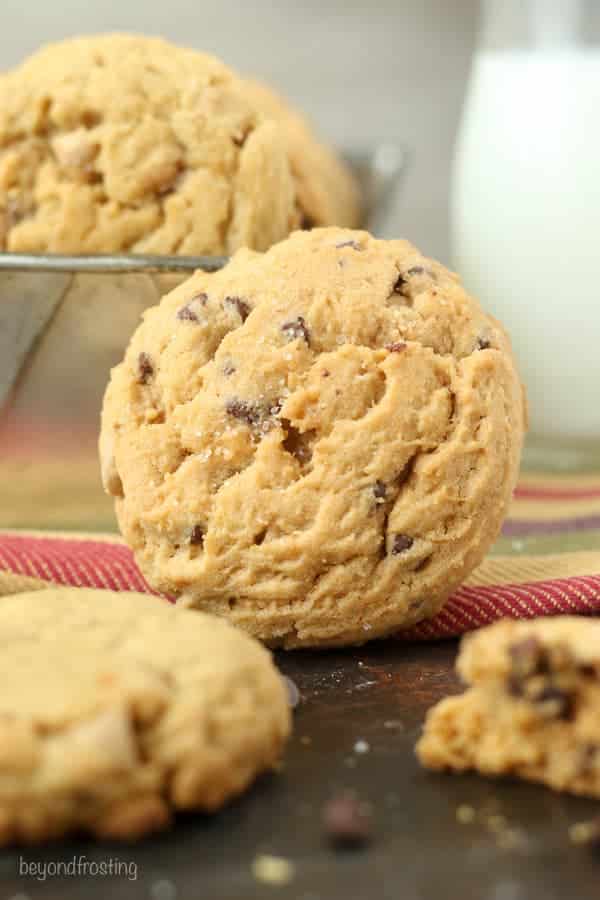 Salted Caramel Pinwheel Cookies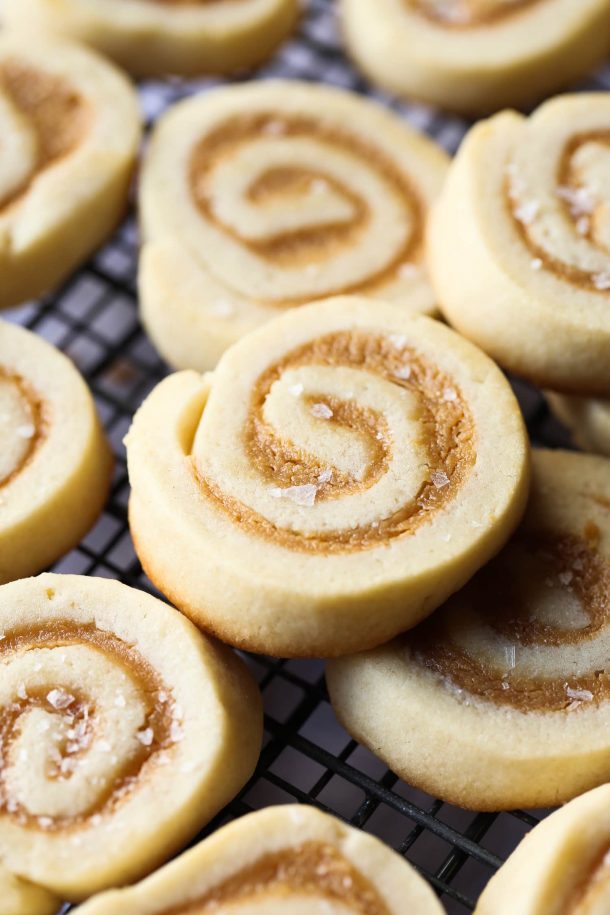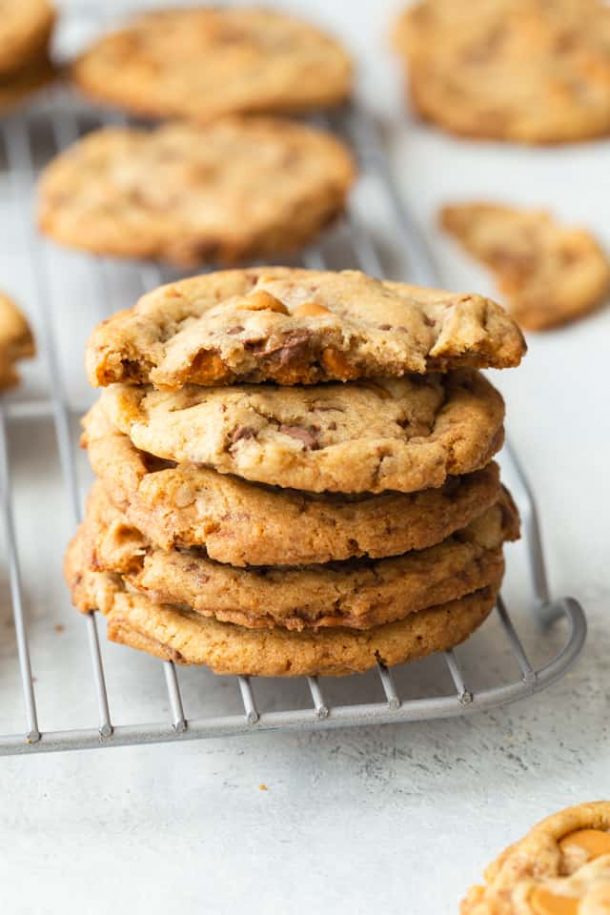 No Bake Christmas Tree Cookies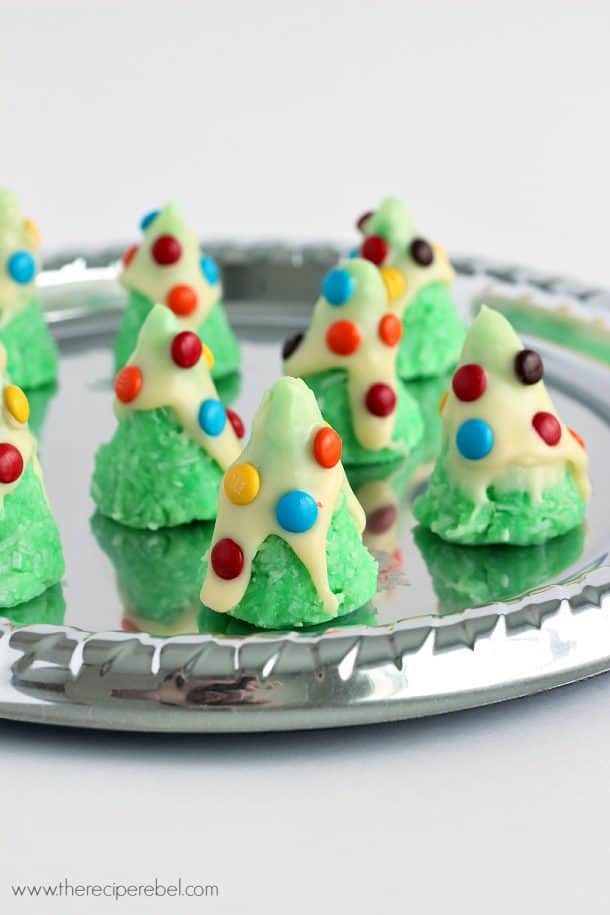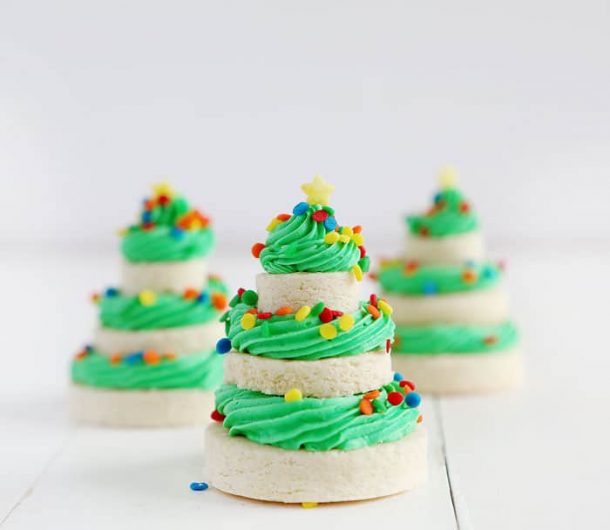 Christmas Tree Shortbread Cookies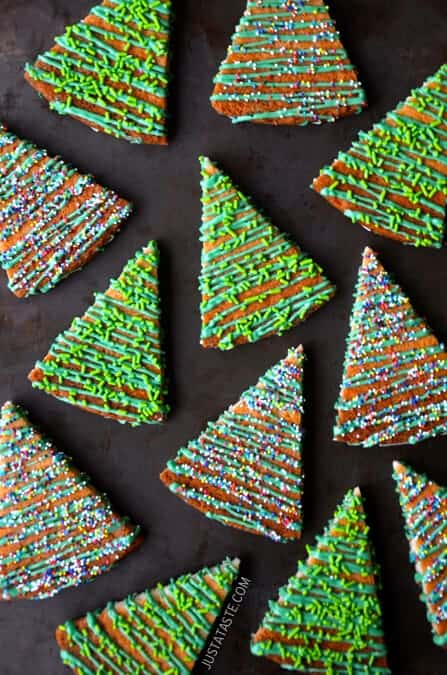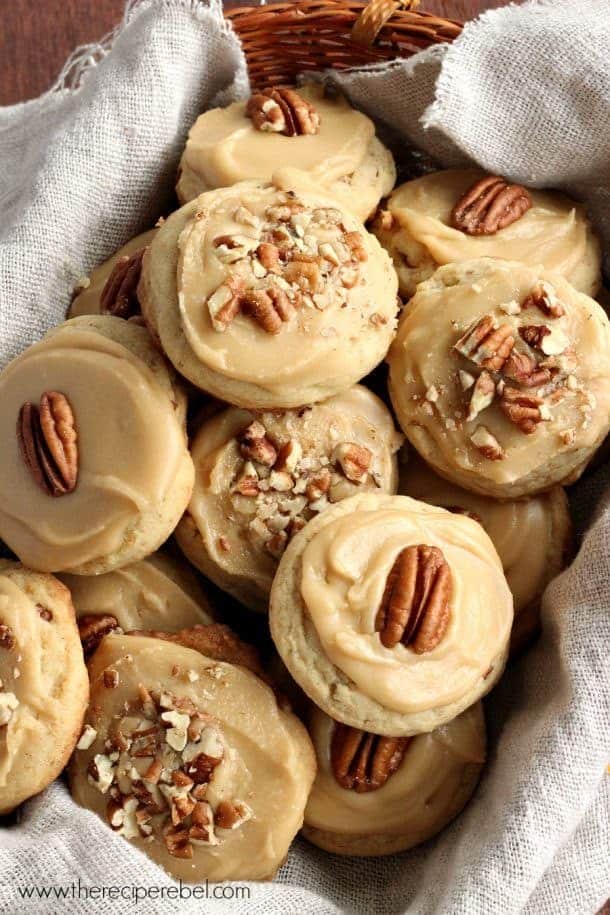 Peanut Butter Thumbprint Turtle Cookies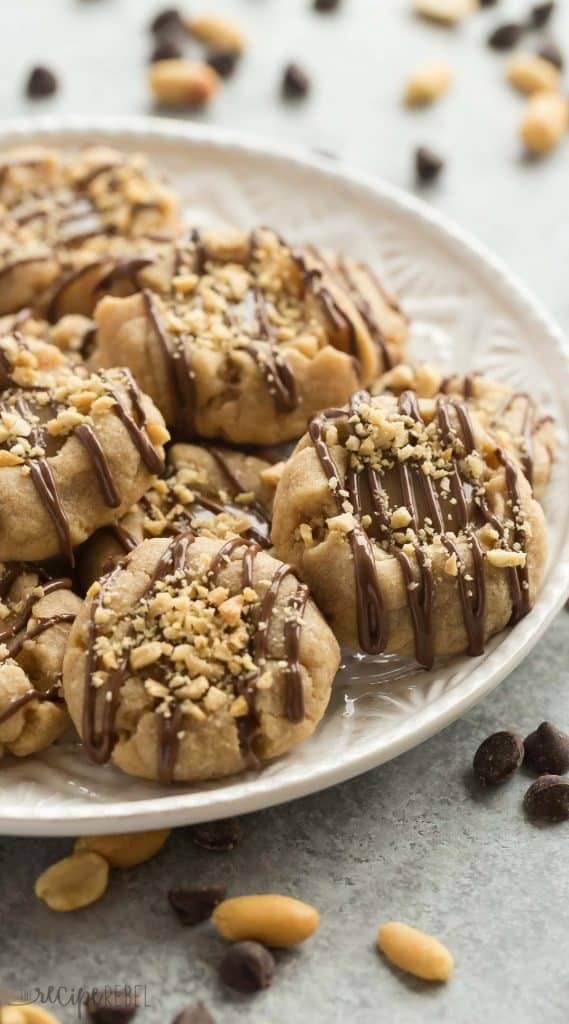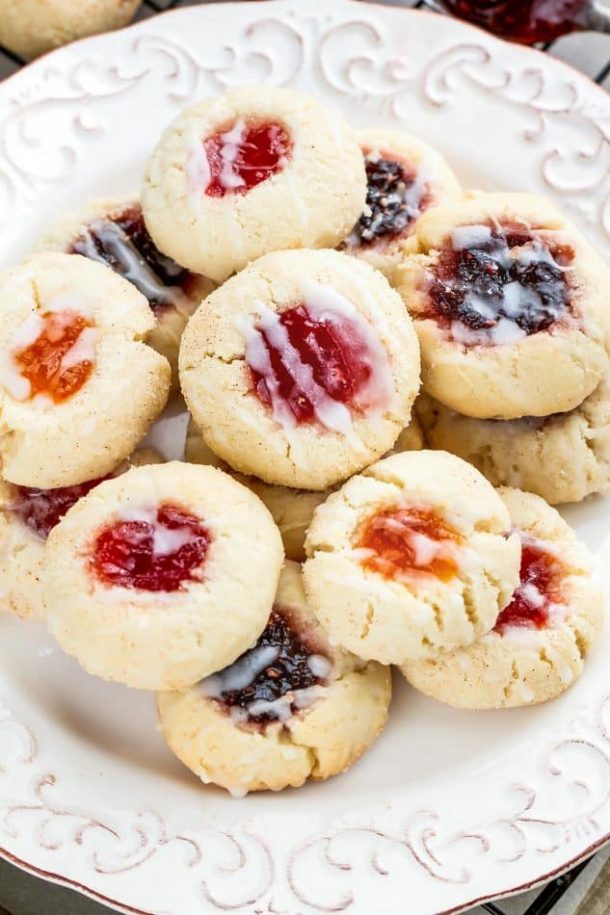 Raspberry Almond Thumbprint Cookies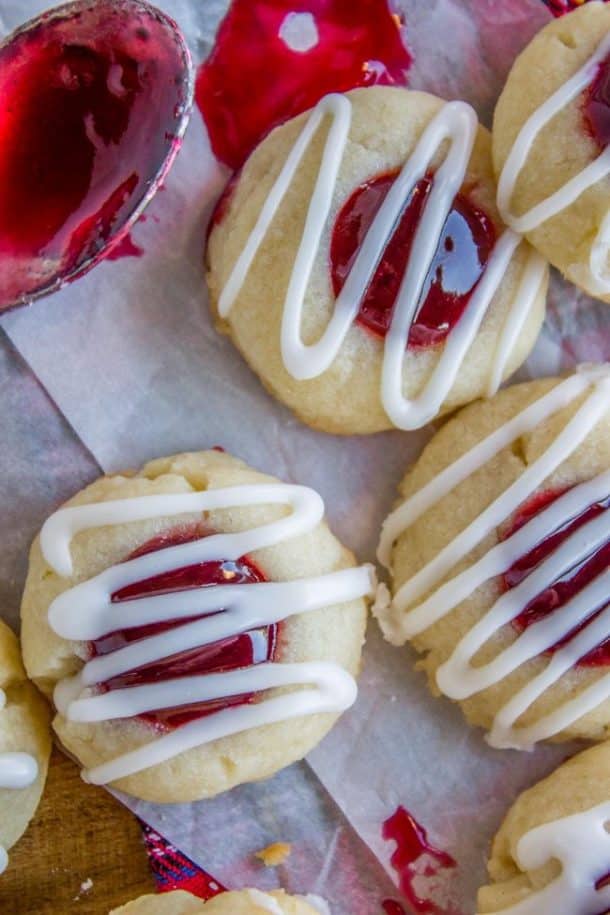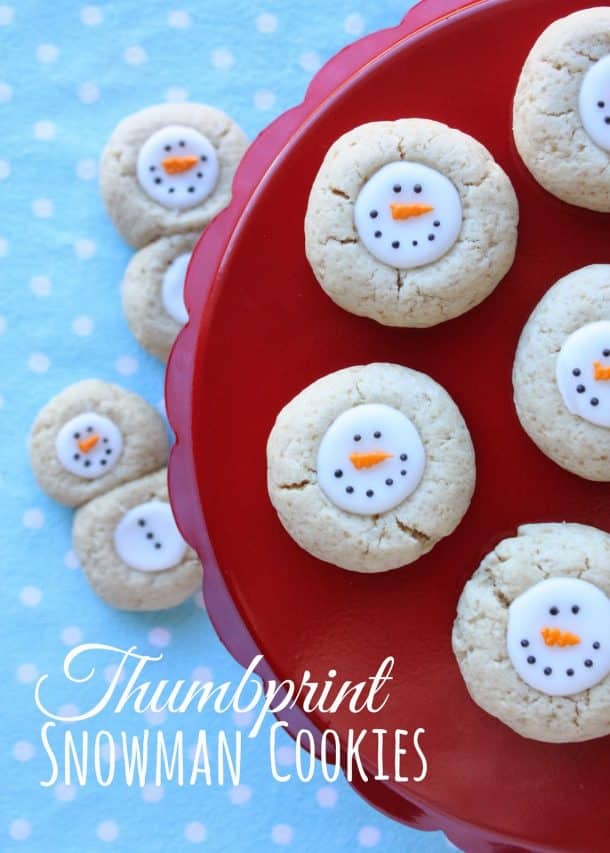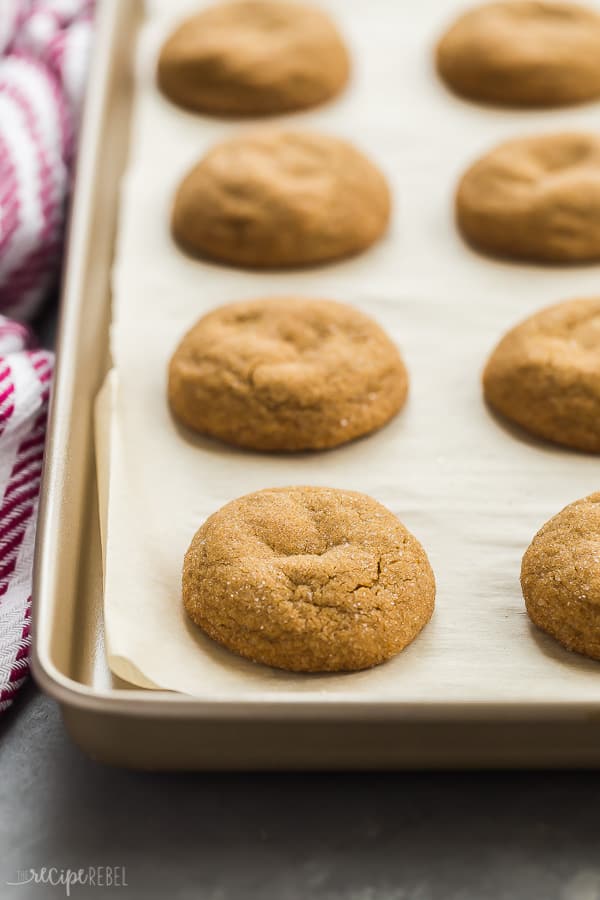 Fudgy Mint Chocolate No Bake Cookies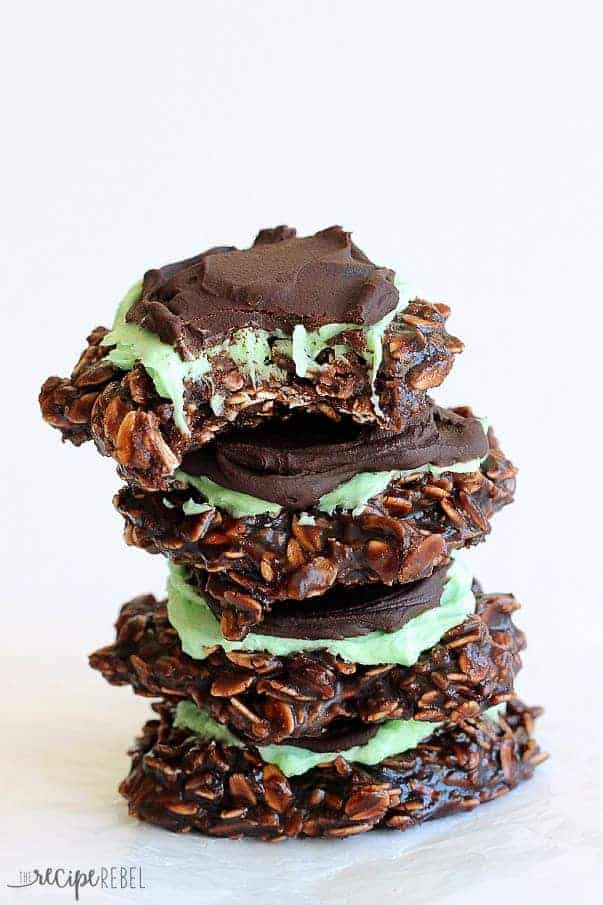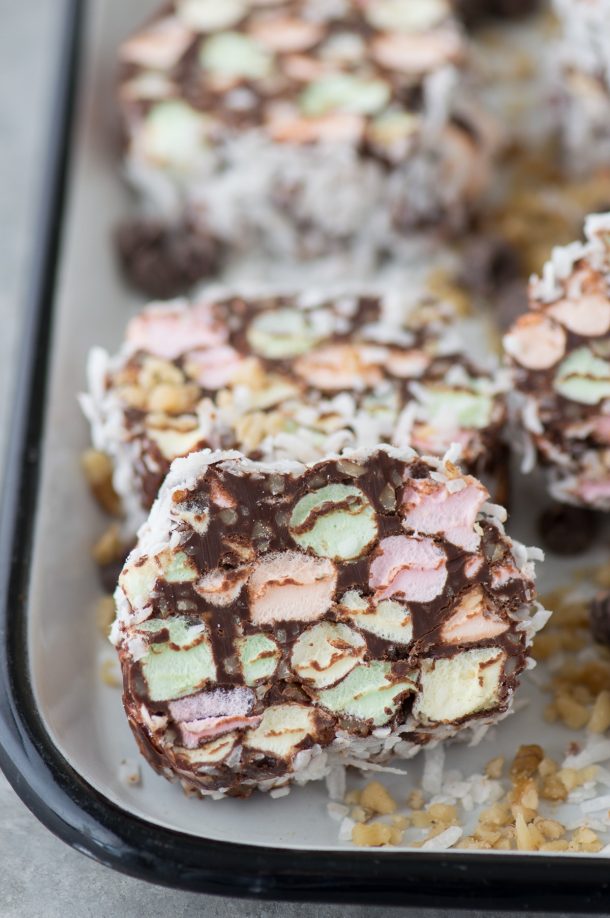 Cornflake Christmas Wreath Cookies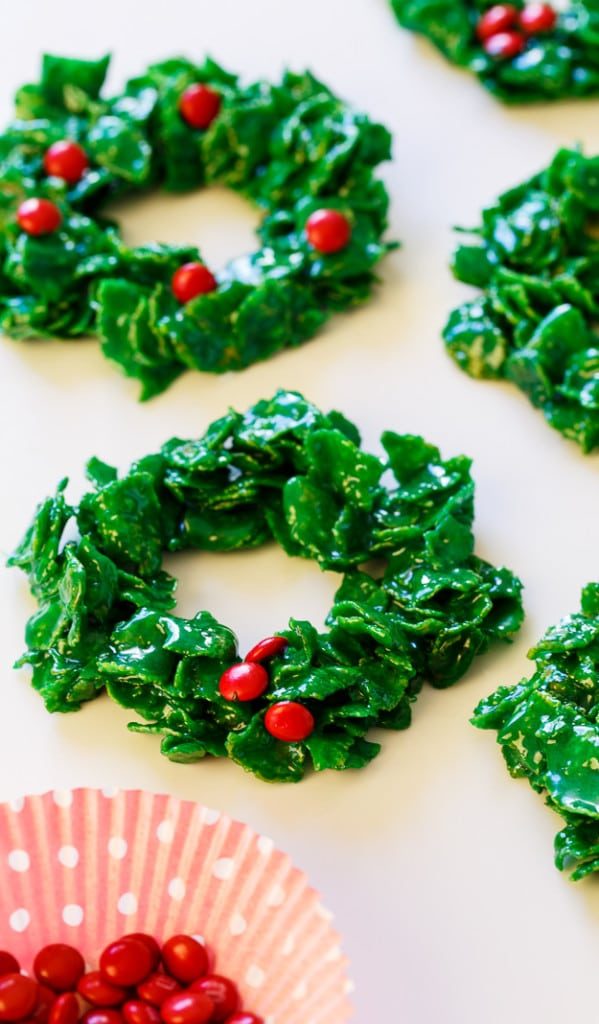 Chocolate Sour Cream Sugar Cookies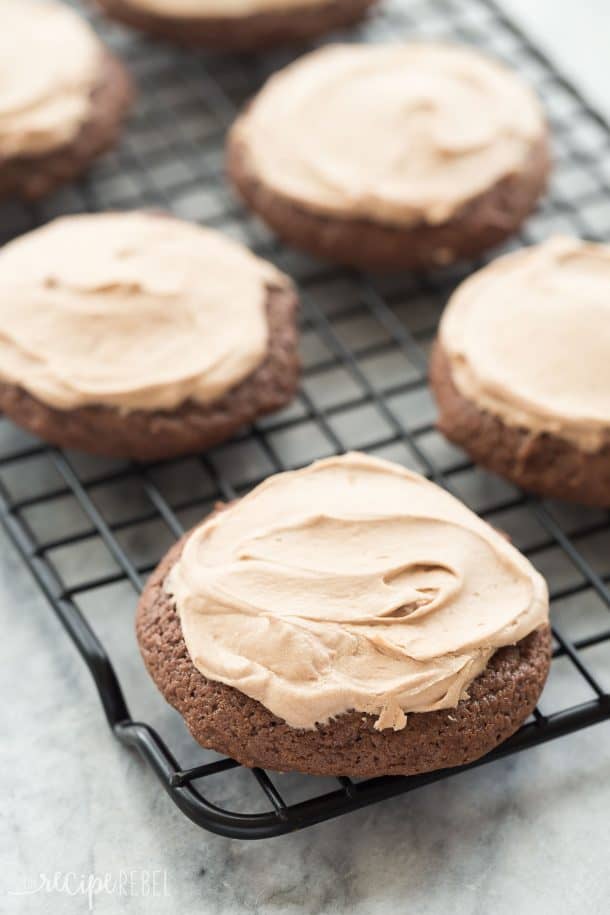 Peanut Butter Chocolate Chip Cookies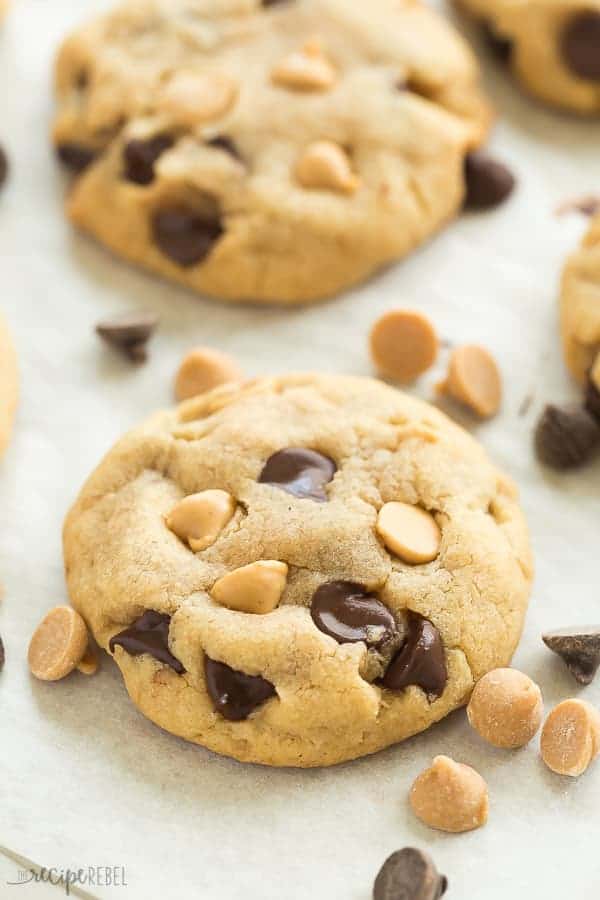 Chocolate Peppermint Crunch Cookies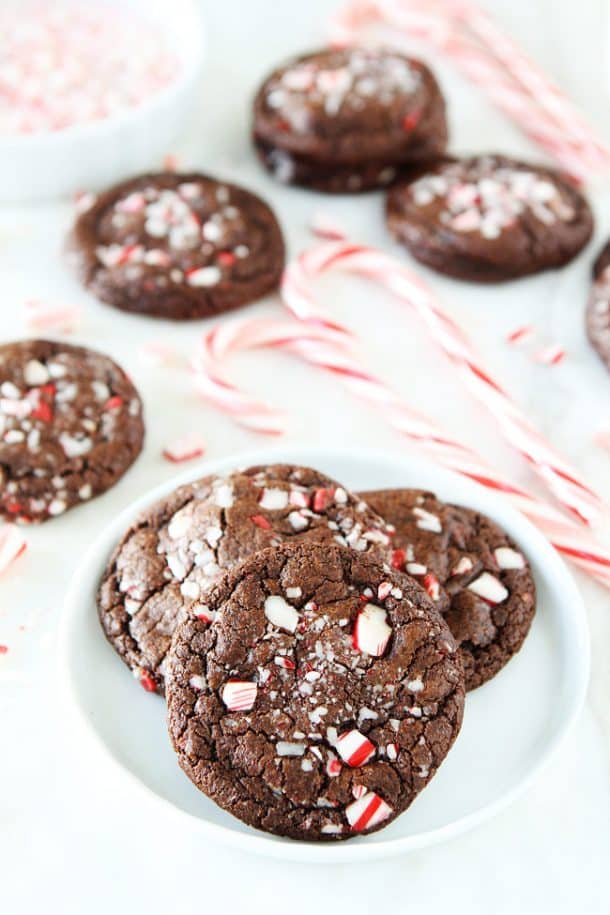 Softest Peppermint Sugar Cookies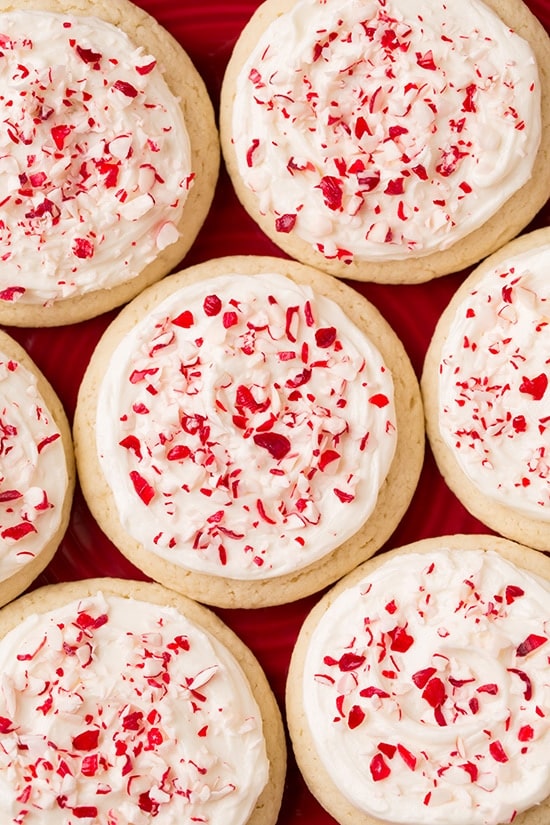 White Chocolate Cranberry Cookies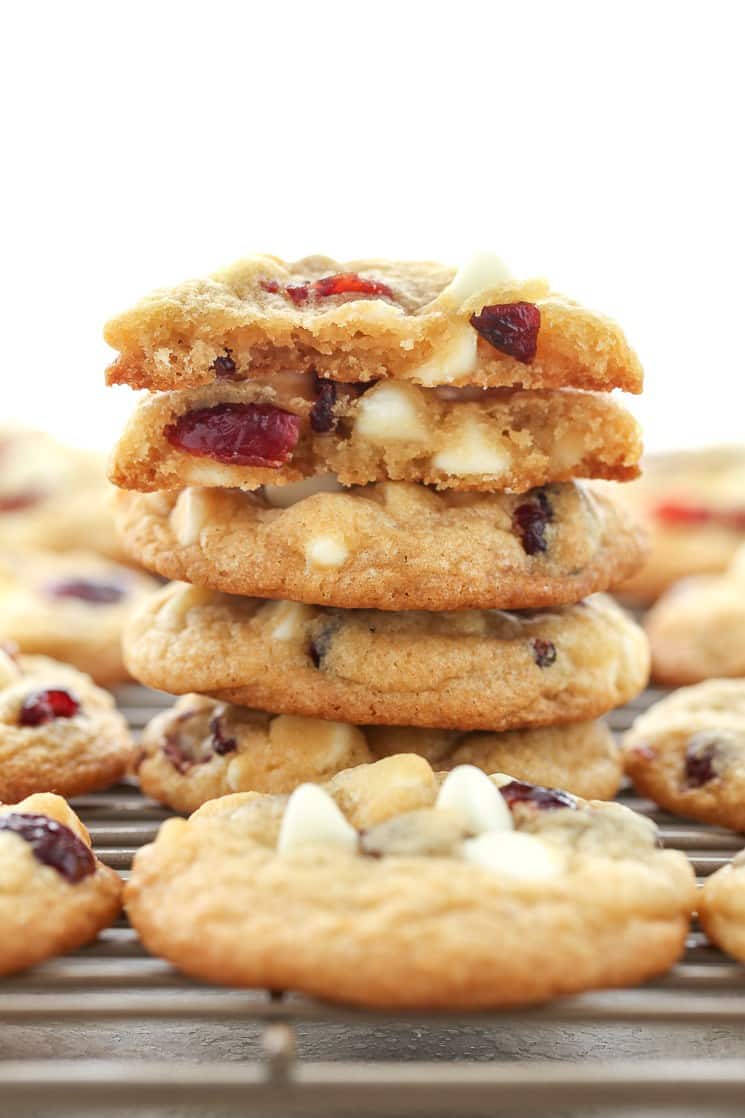 Peppermint Sugar Cookies with Cream Cheese Frosting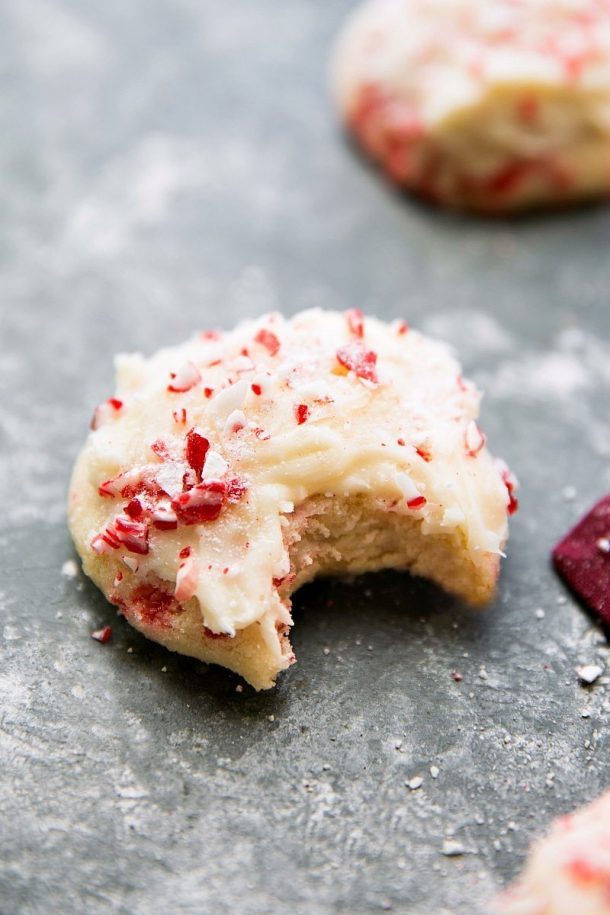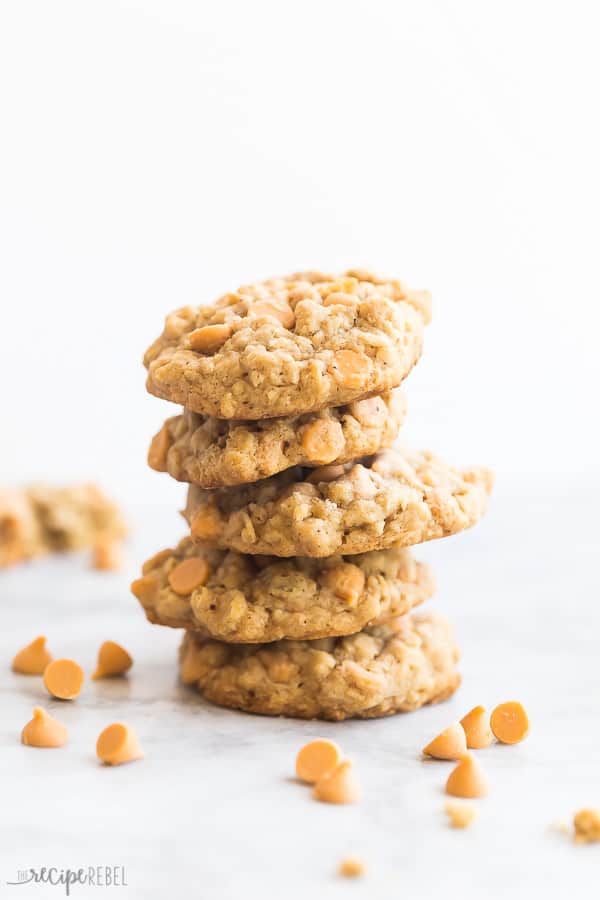 4 Ingredient Double Chocolate Chip Cookies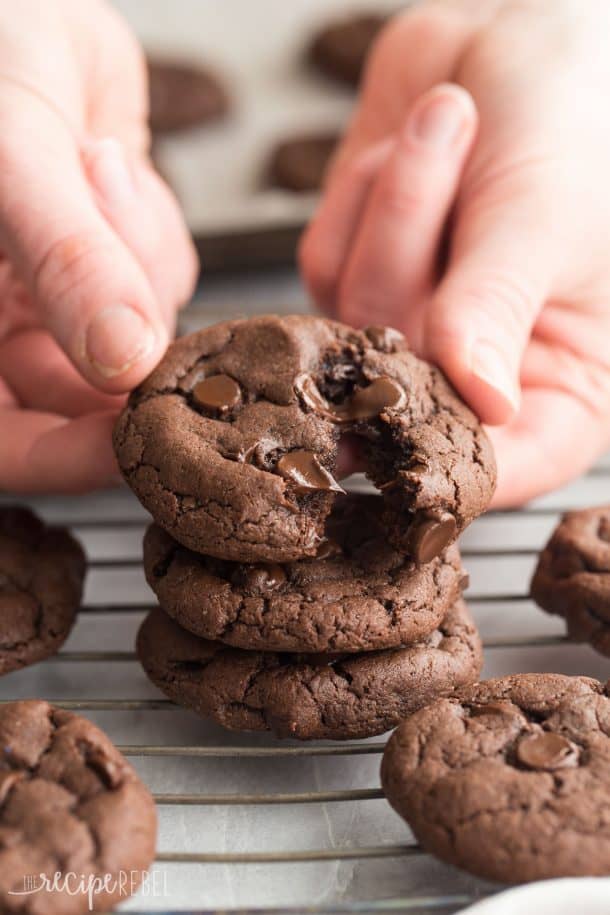 Caramel Stuffed Brown Sugar Cookies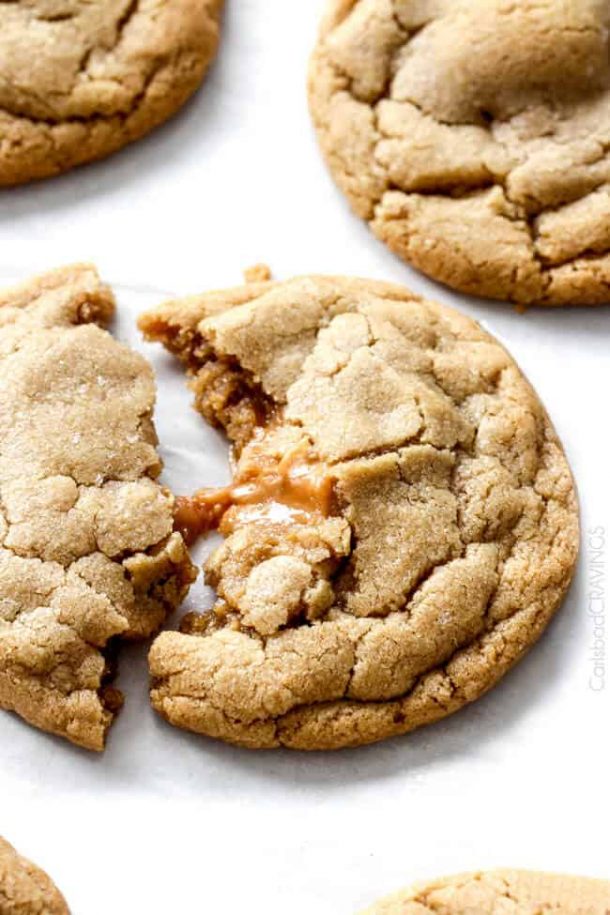 Chocolate Dipped Chocolate Chip Cookies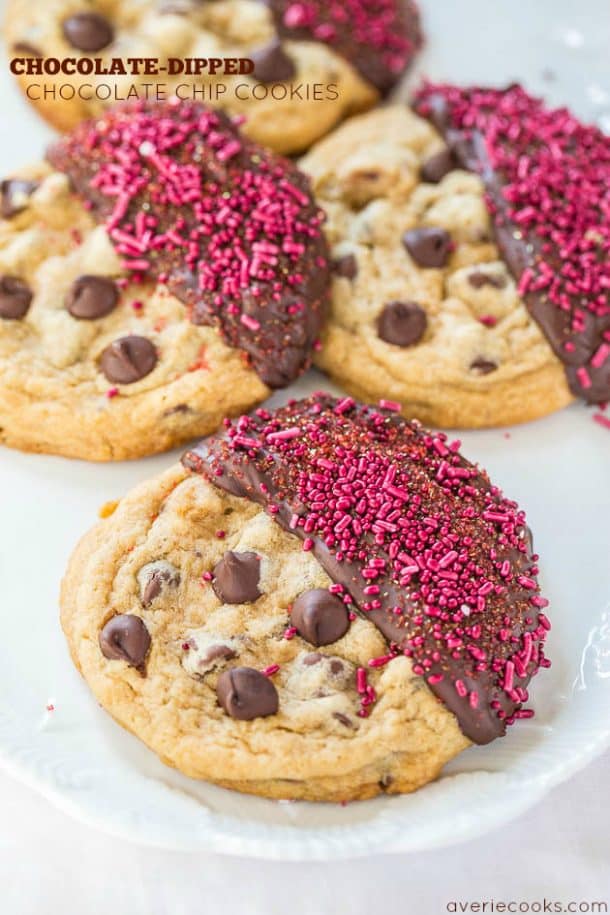 Chocolate Dipped Shortbread Cookies