Loads of Instant Pot Soup recipes to keep you warm this fall and winter! Chicken soup, potato soup, vegetable soup, noodle soup — there's something for everyone in the family!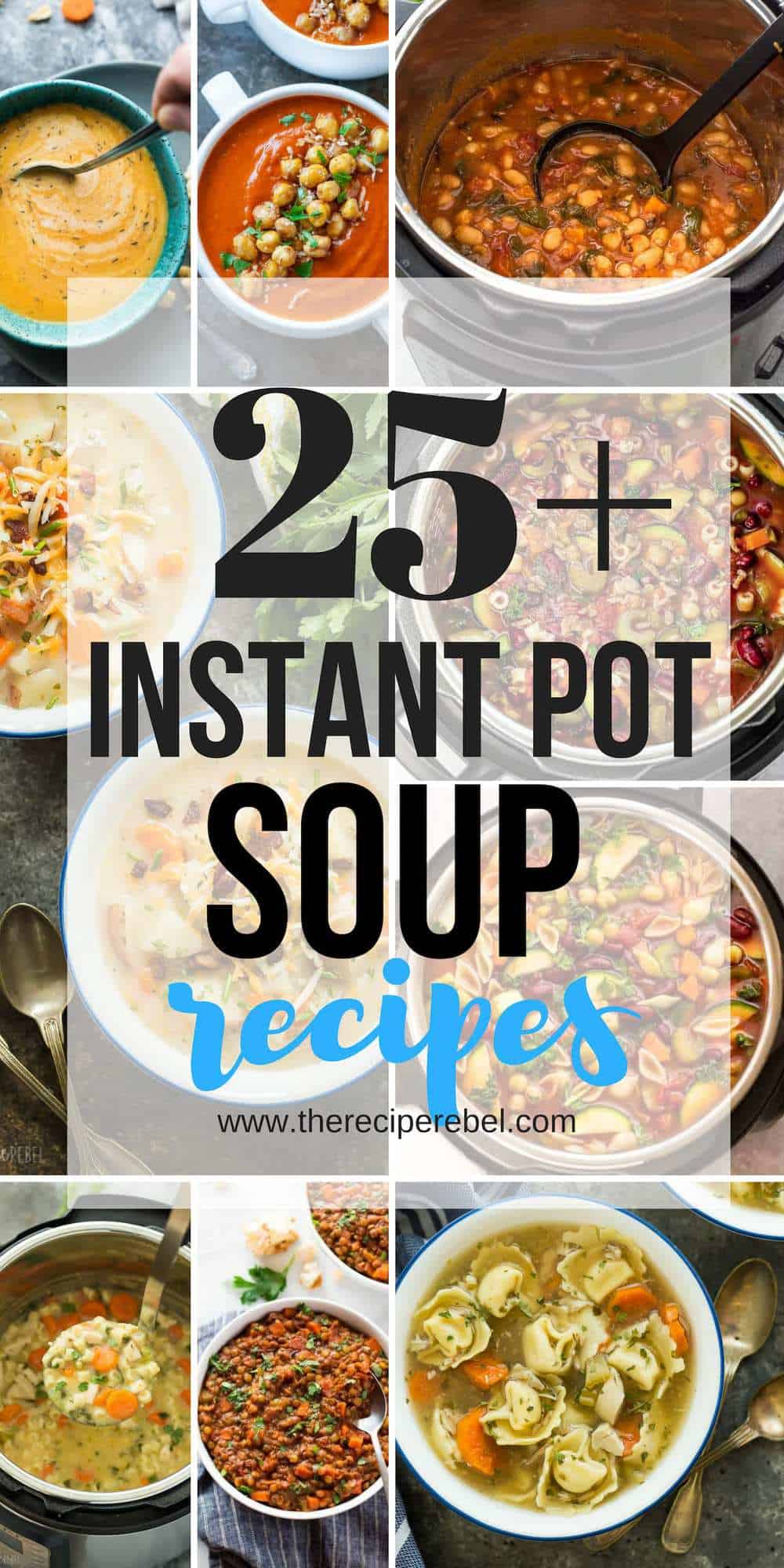 I have said it about a hundred times before but I surely won't stop now — I love soup.
I love it from the stove top, the slow cooker, and my latest obsession — my Instant Pot. And since there are never too many Instant Pot soup recipes to have in your back pocket this time of year, I've gathered up some of my favorites and some on my list to try!
When someone asks me if they need an Instant Pot (and I get asked this a lot!), I will tell them honestly: it's good for some things, but it's not great at everything.
It's great for things that require a large amount of liquid, or that can benefit from being cooked in thin liquid. Recipes where you want a thick or creamy sauce — those are much tougher to do well in a pressure cooker.
Large cuts of meat, meat from frozen, and soup are my 3 top things that I love cooking in the Instant Pot.
I've admitted before that I'm a bit of a picky eater, and soup is one of the ways (one of the only ways) that I get a ton of veggies in me. I absolutely love how quickly the Instant Pot cooks veggie-loaded soups and they're not still half crunchy when you're ready to eat.
I love how all the flavors in Instant Pot soup recipes blend so well together and how easily it is to add cooked or browned meat (bacon or ground beef or Italian sausage, for example), and not have to dirty an extra pot.
General tips for making Instant Pot Soup recipes:
This might seem like an obvious one, but pay attention to the recipes. Different vegetables require different cook times, and even things like the size you cut something can make a big difference in an Instant Pot soup recipe.
Don't overcook the pasta. This is always going to be one of my beefs, but so many recipes cook pasta way too long. If you're pressure cooking, often 2 or 3 minutes is enough. I like to add pasta afterwards on saute, so that I know when it's cooked to perfection and there's no guessing.
Add creamy liquids or anything you'll use to thicken your soup at the end of the cook time, after you're done pressure cooking. Pressure cookers need thin liquid to build pressure, and you don't want a starchy, gloopy mess coming out your vent.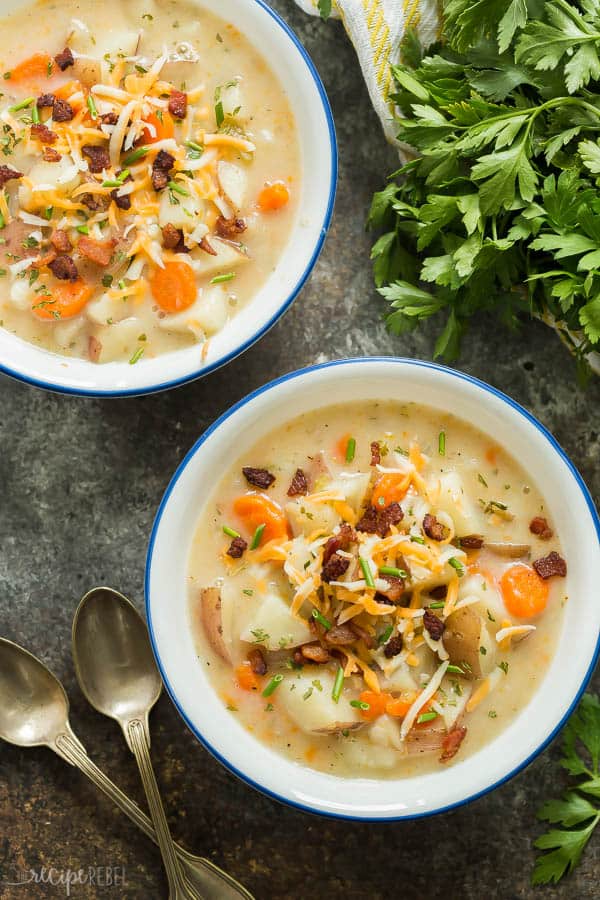 Instant Pot Creamy Tomato Soup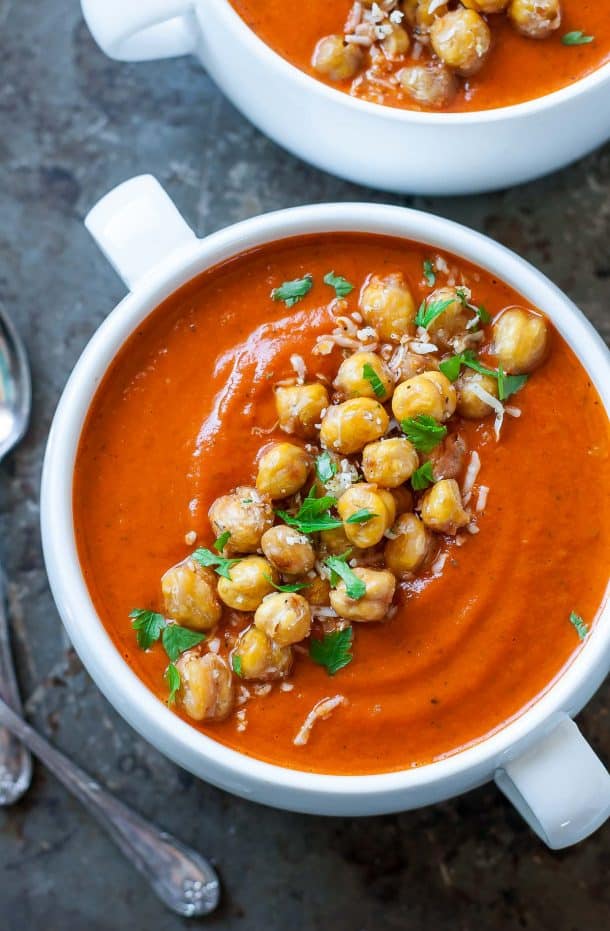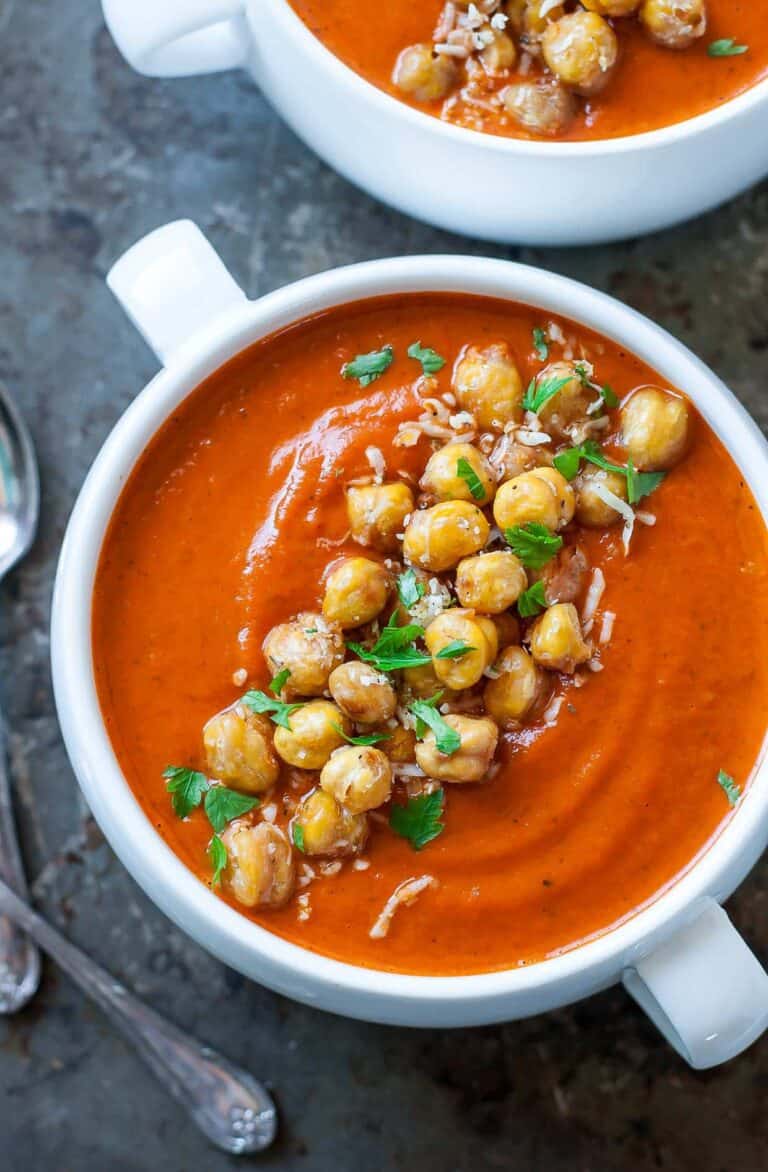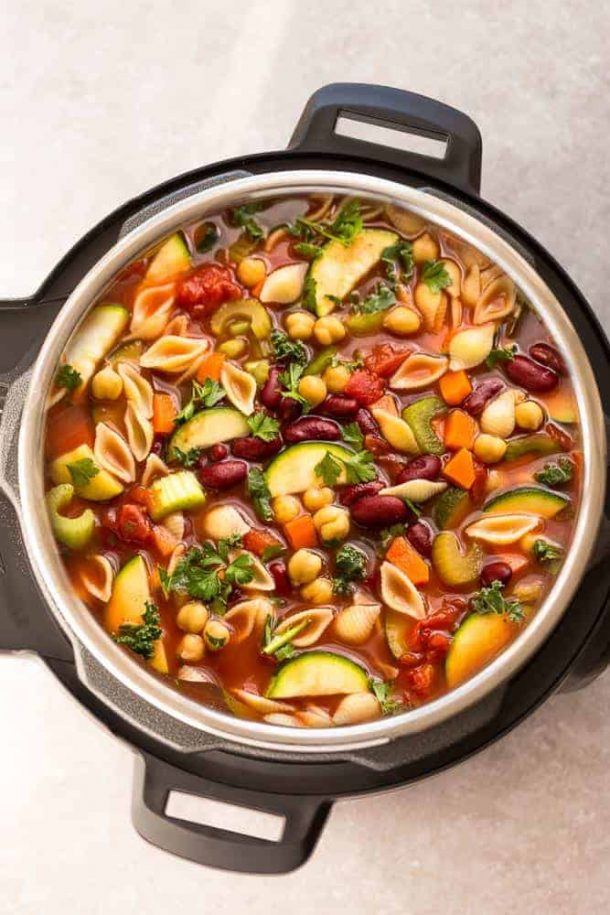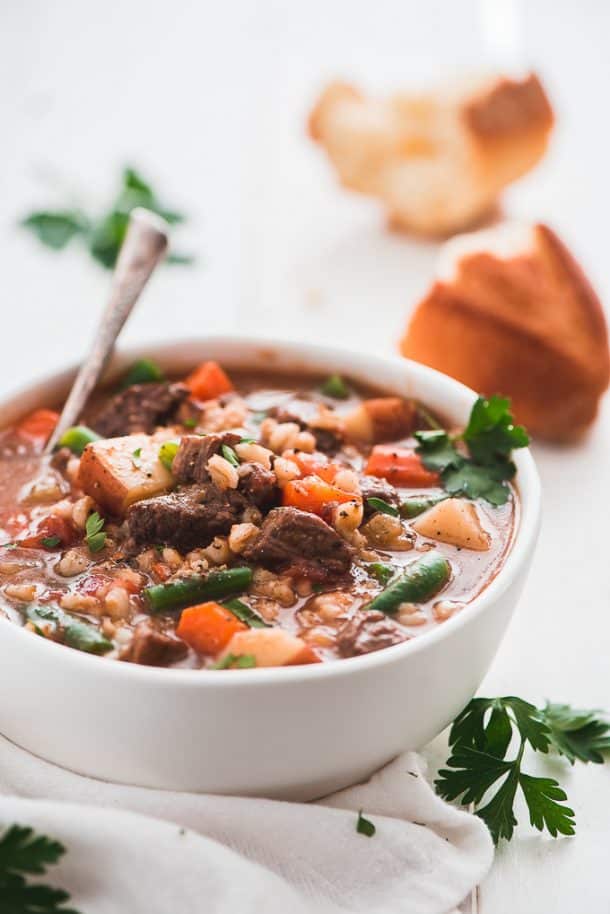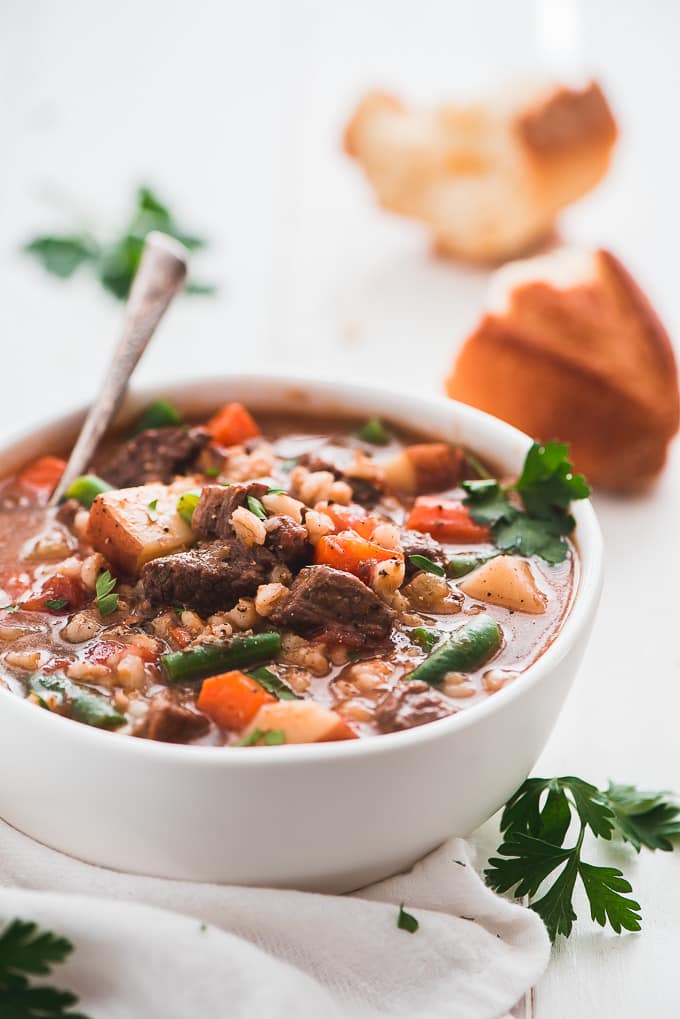 Instant Pot Chicken Tortellini Soup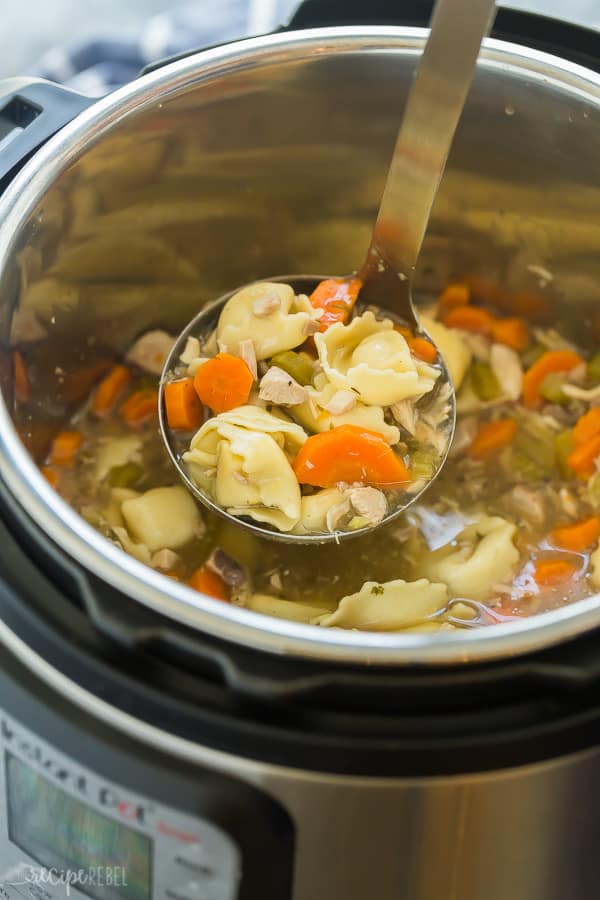 Instant Pot Chicken Chile Verde Soup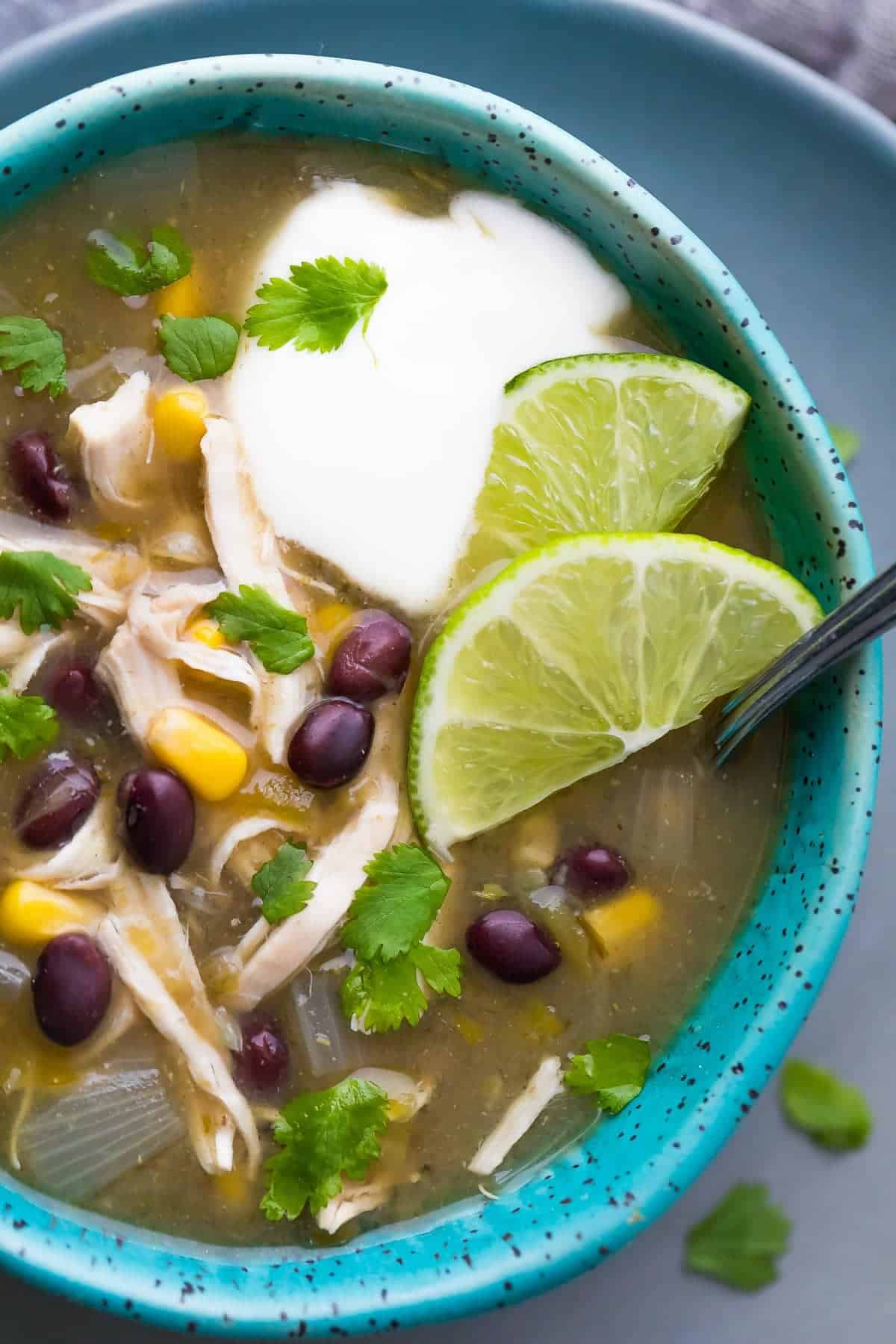 Instant Pot Butternut Squash Soup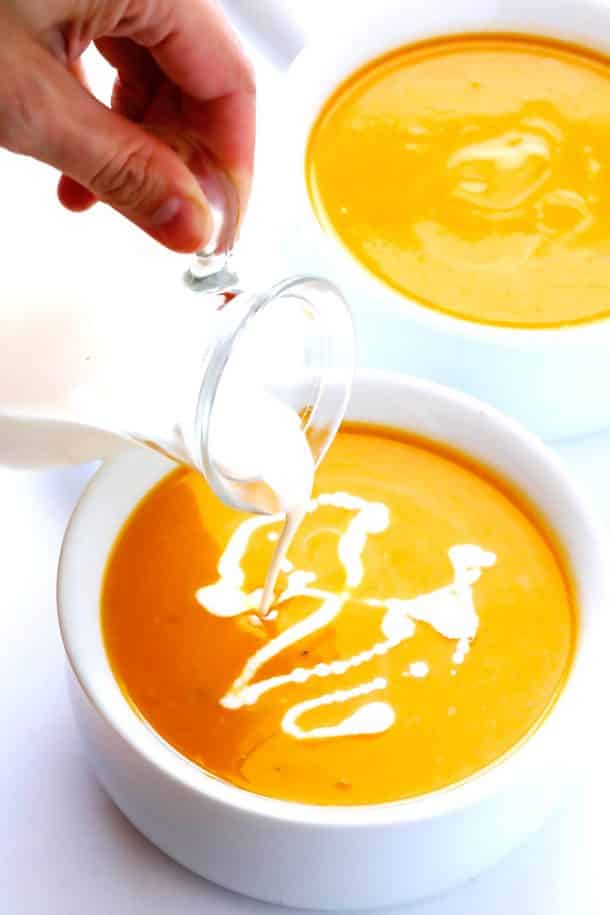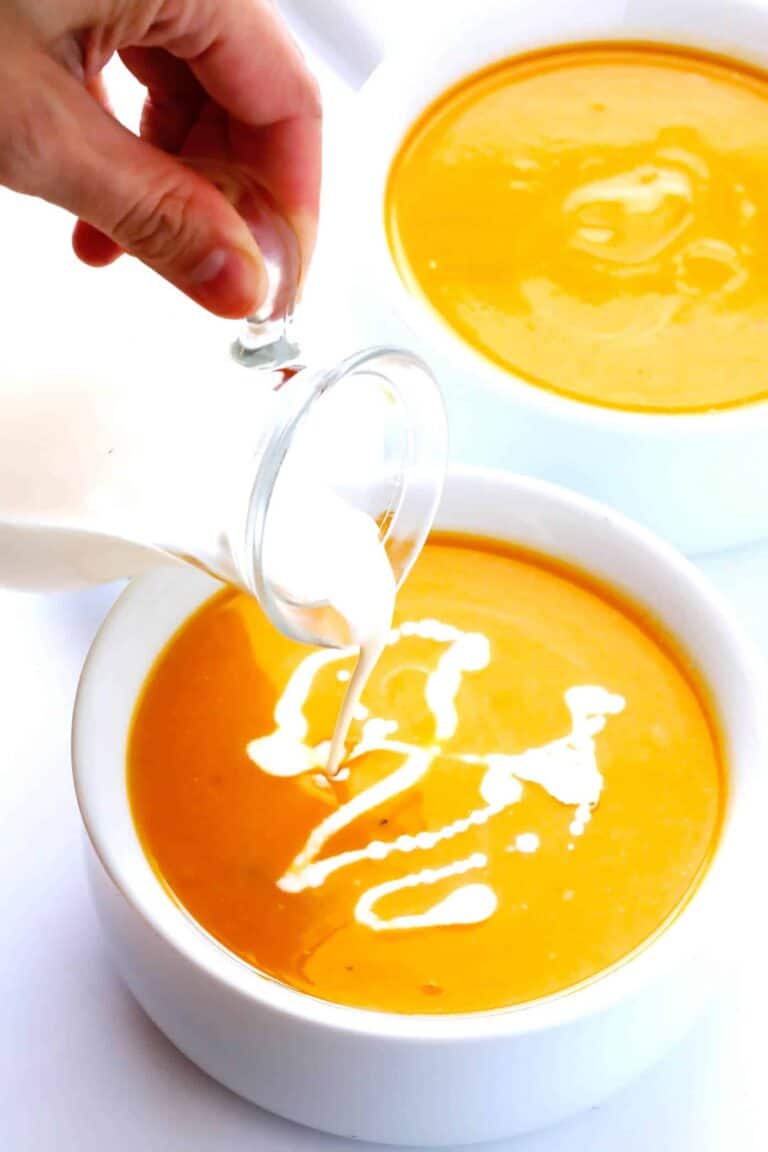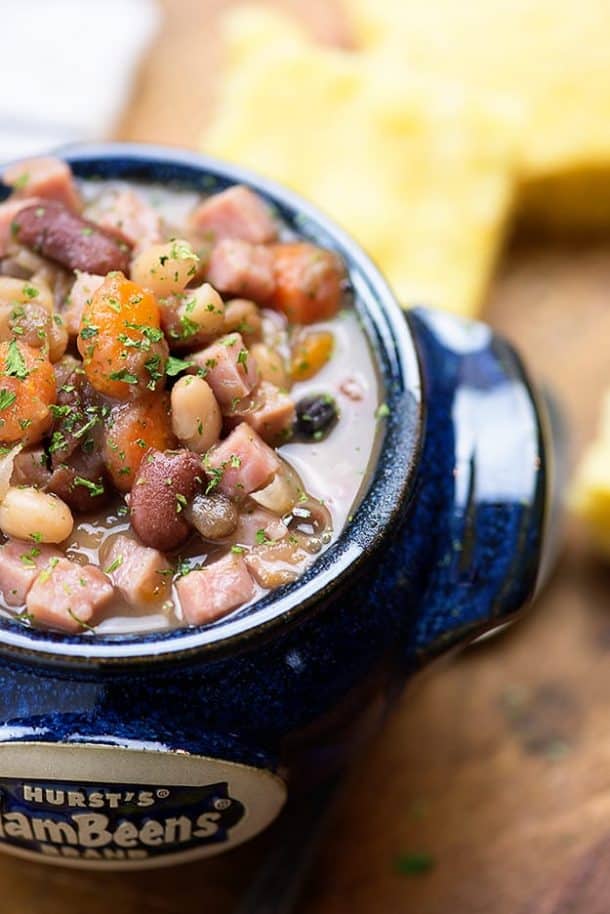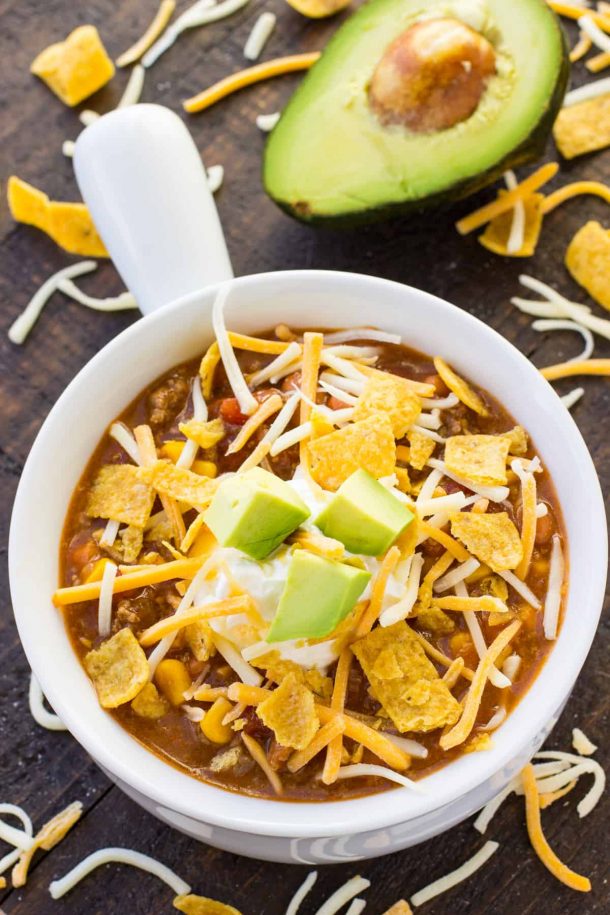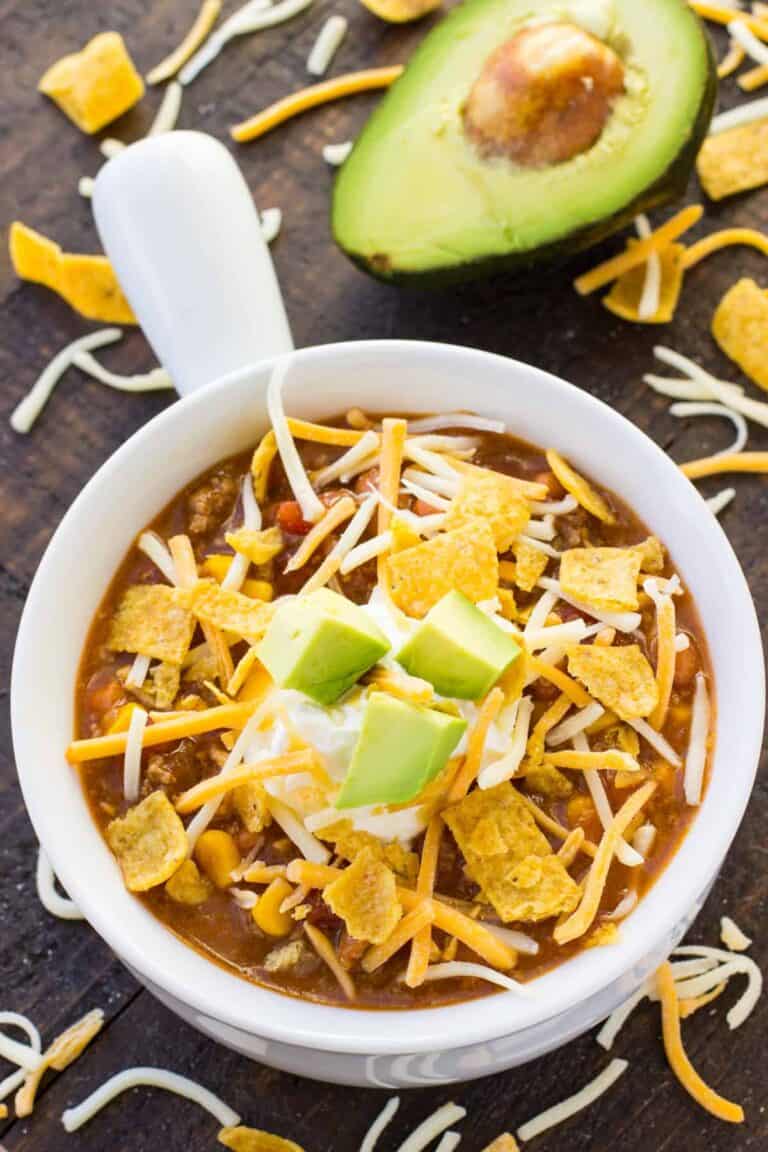 Instant Pot Creamy Tomato Tortellini Soup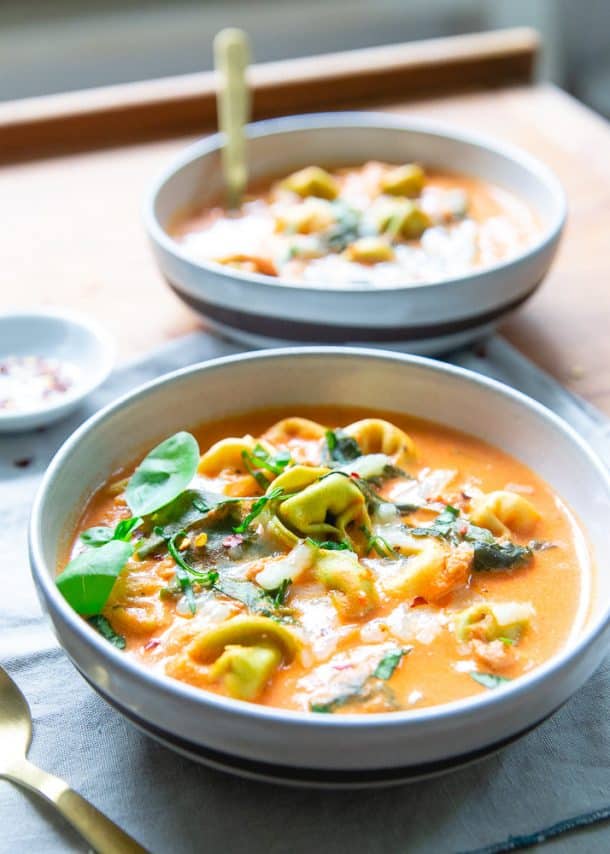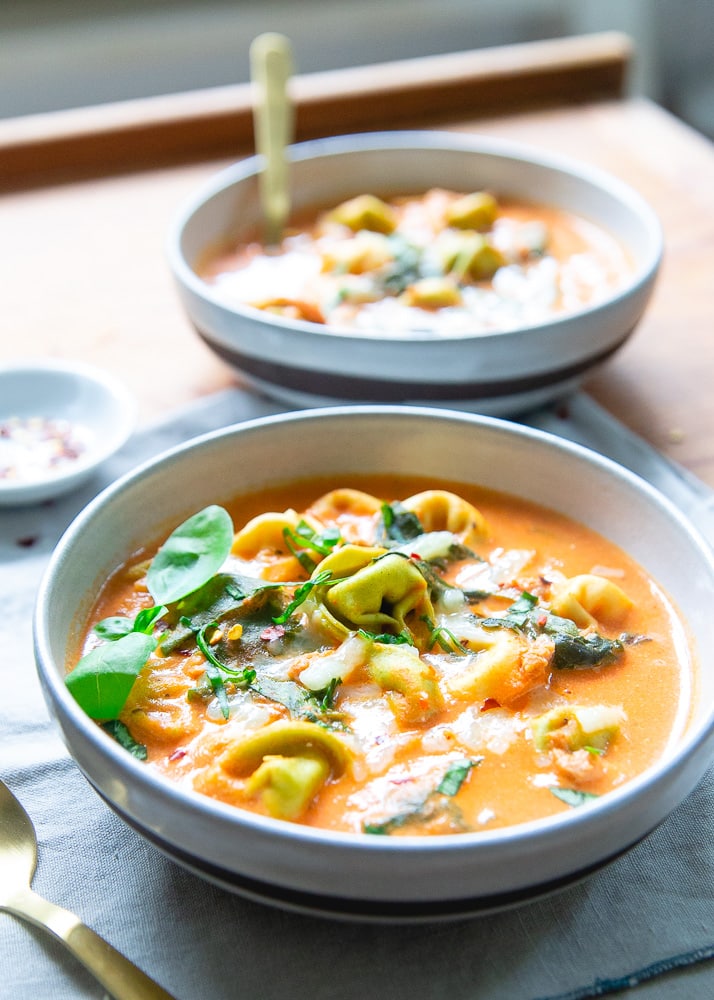 Creamy Instant Pot Chicken Noodle Soup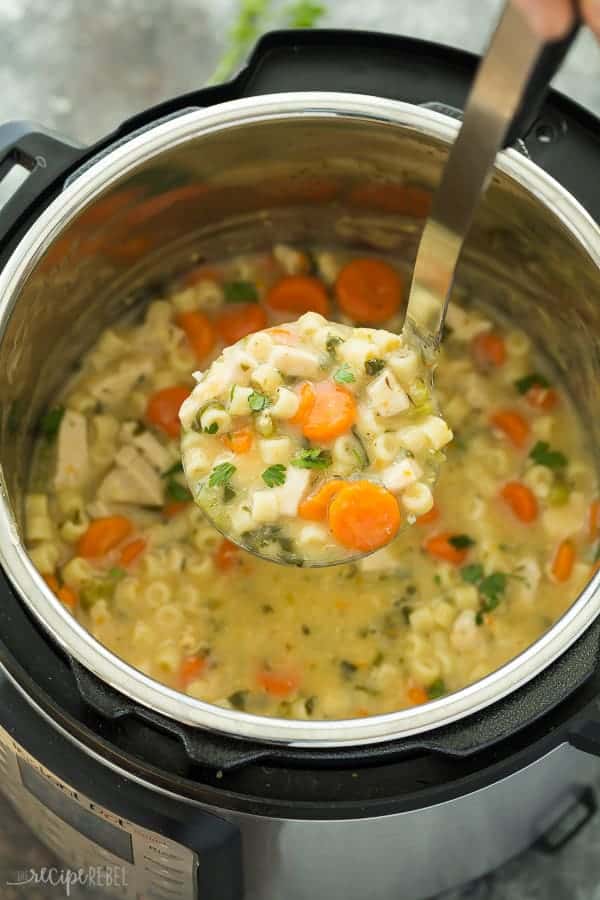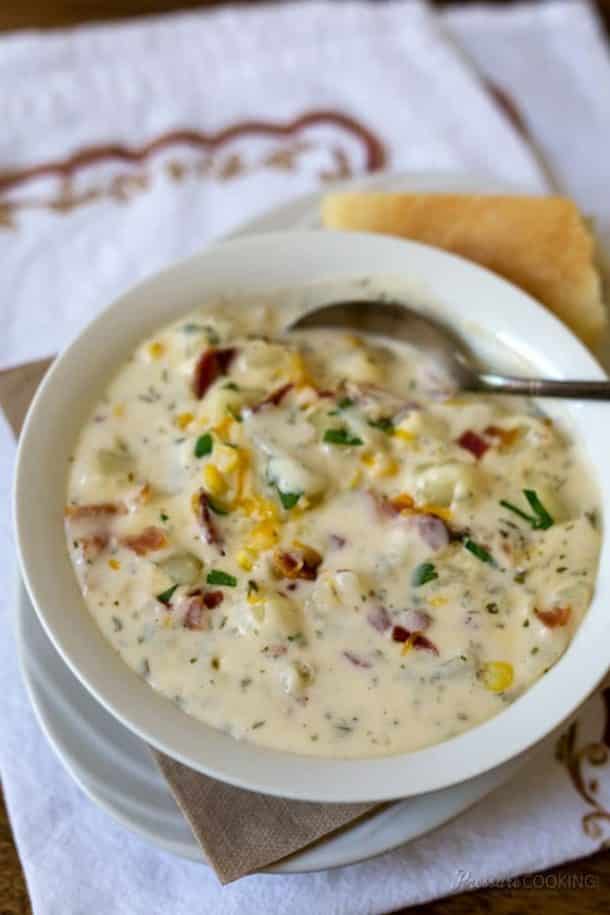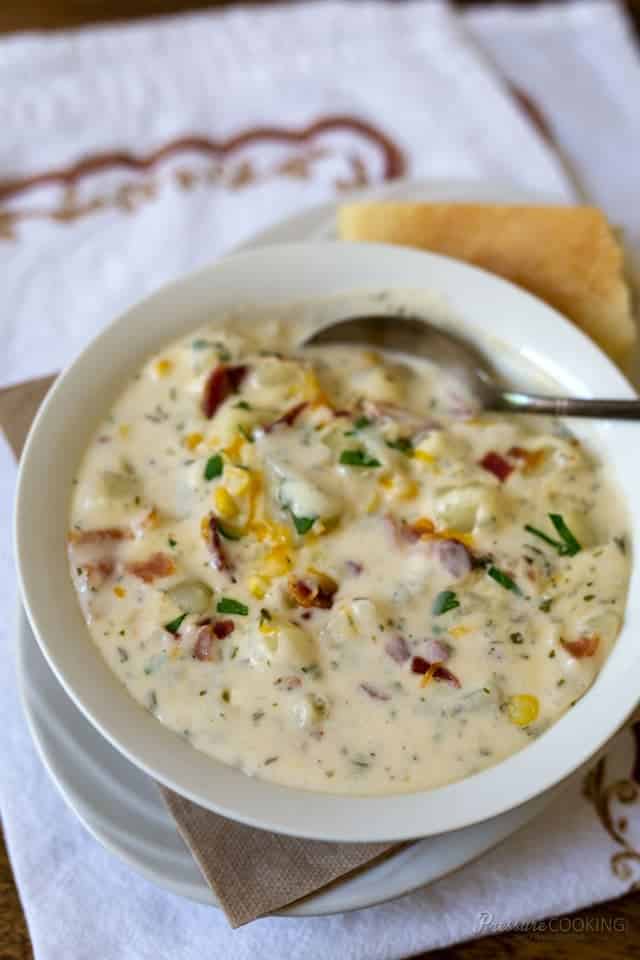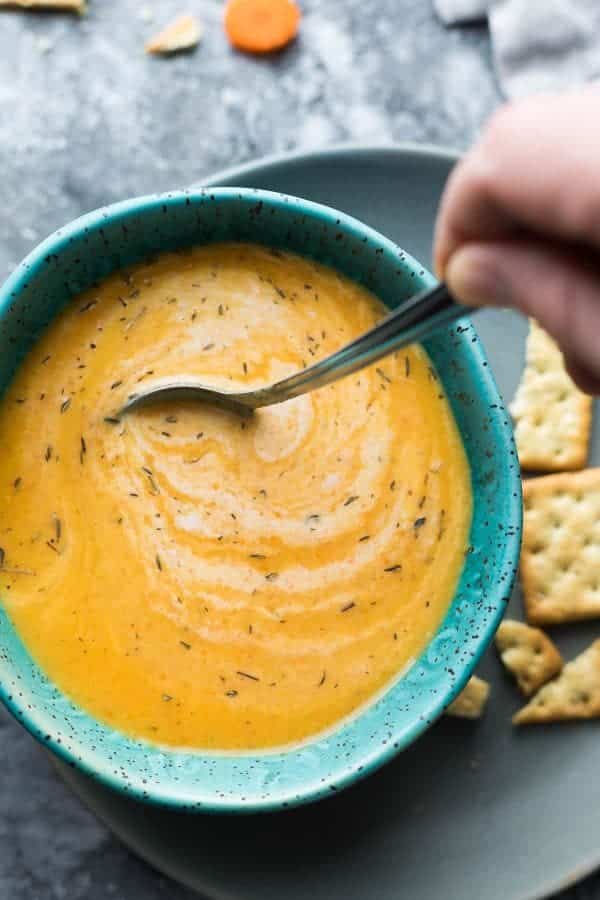 Instant Pot Chicken Tortilla Soup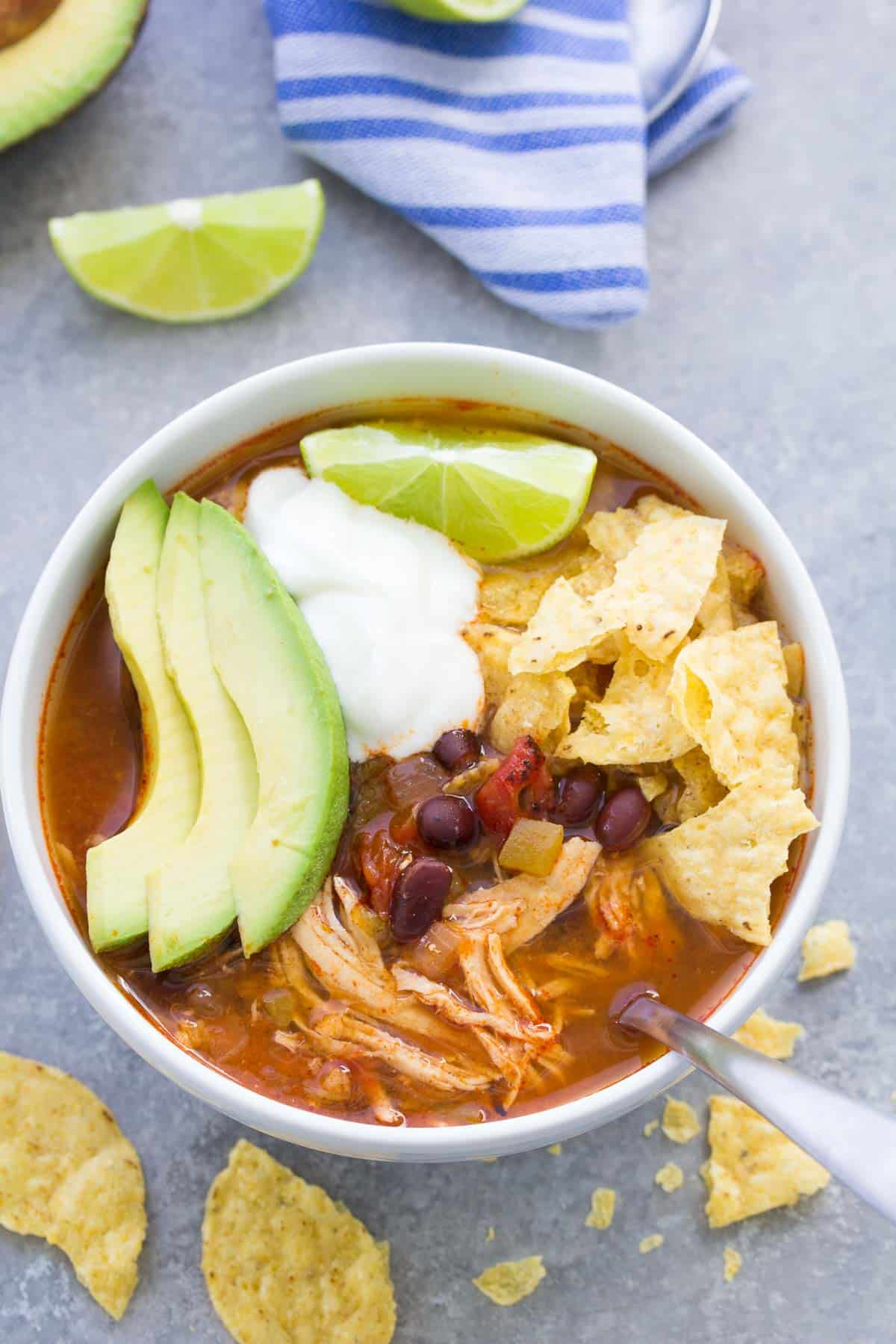 Instant Pot Tuscan Chicken Stew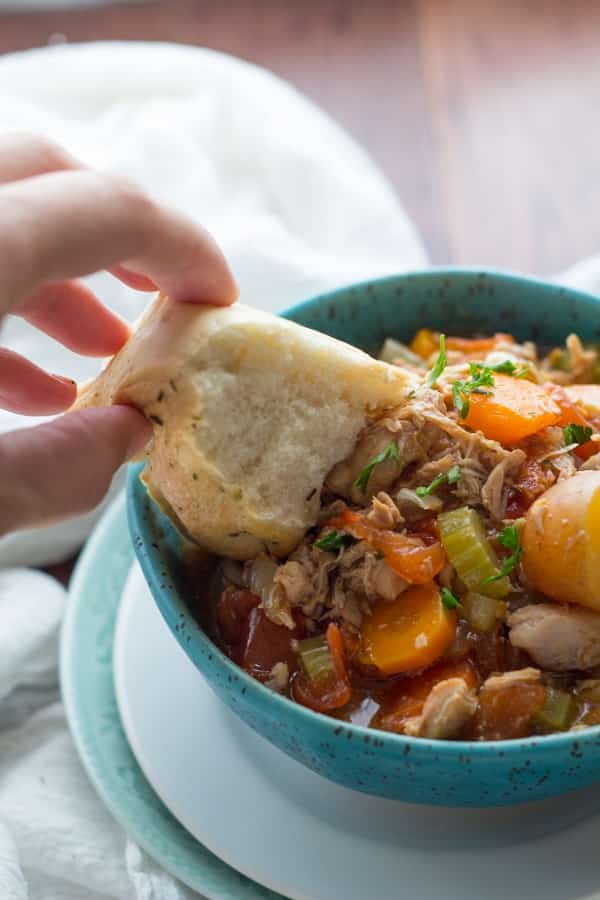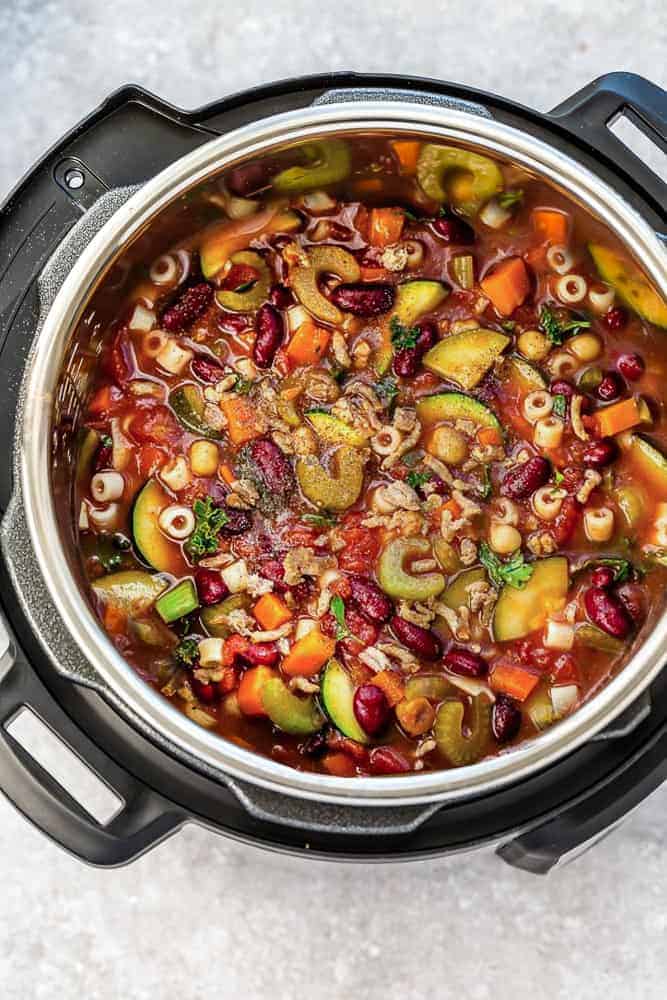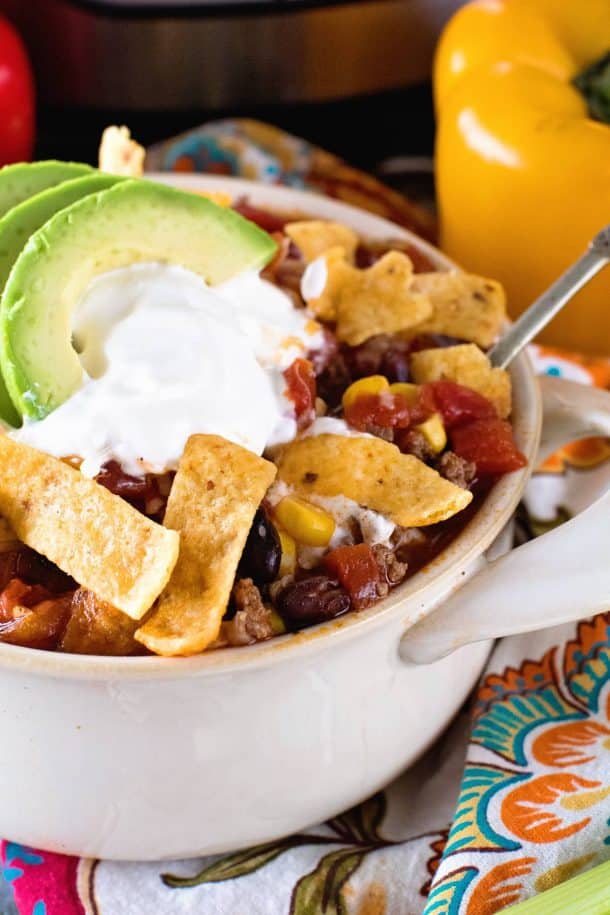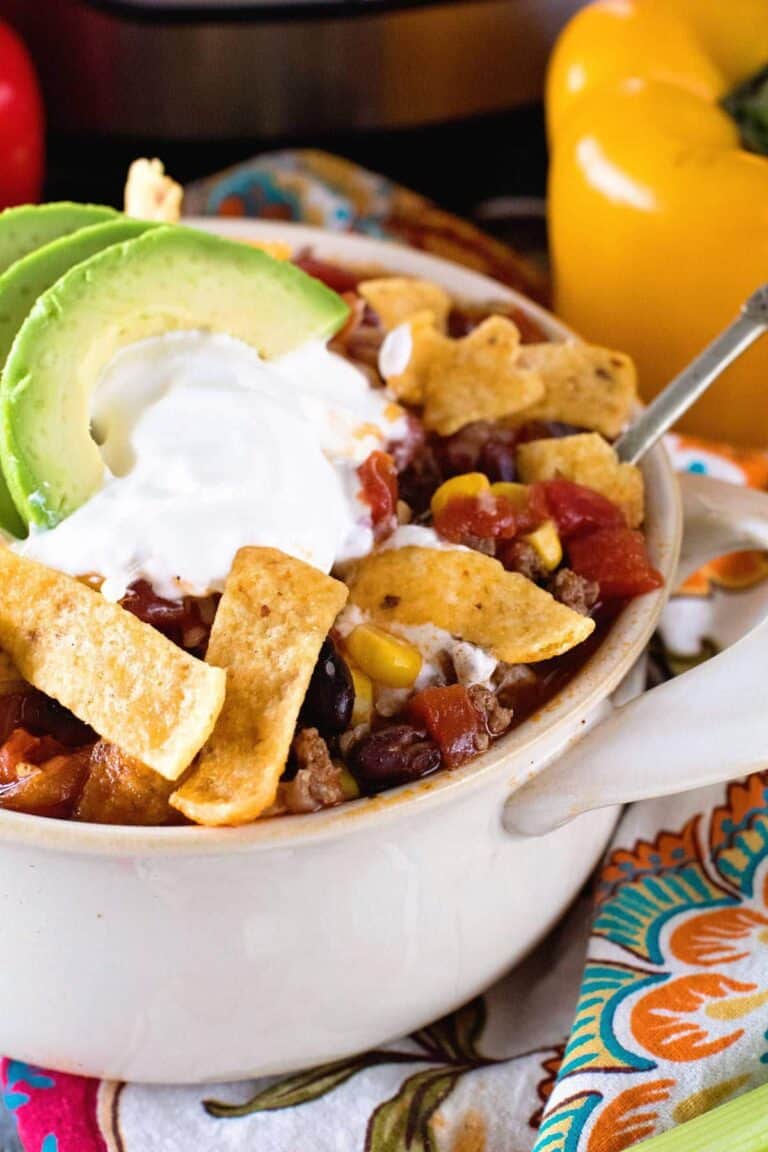 Instant Pot Lebanese Chicken Soup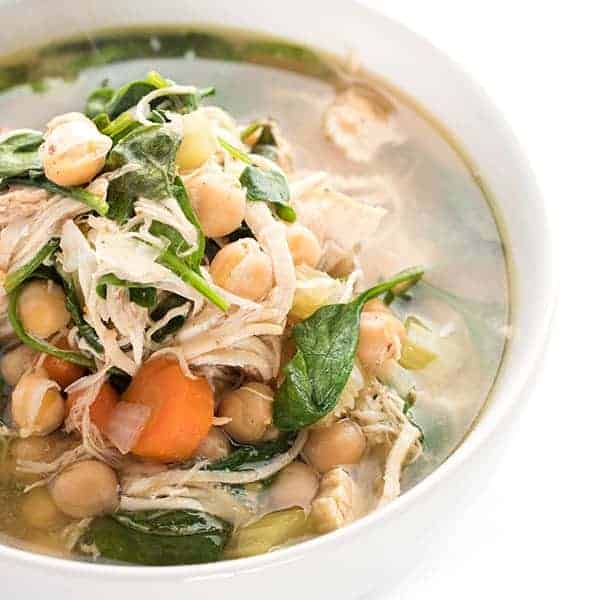 Instant Pot Spicy White Bean and Chard Stew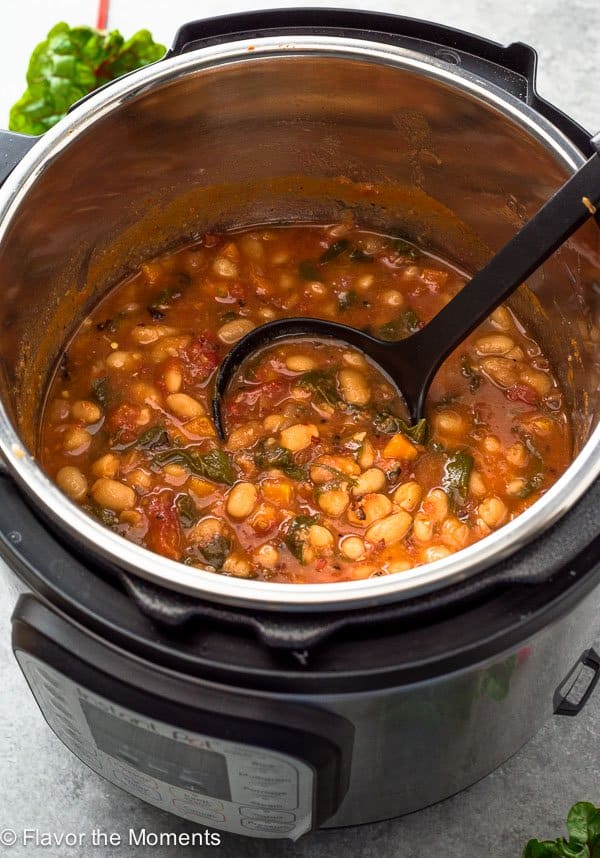 Instant Pot Butter Nut Squash Apple Soup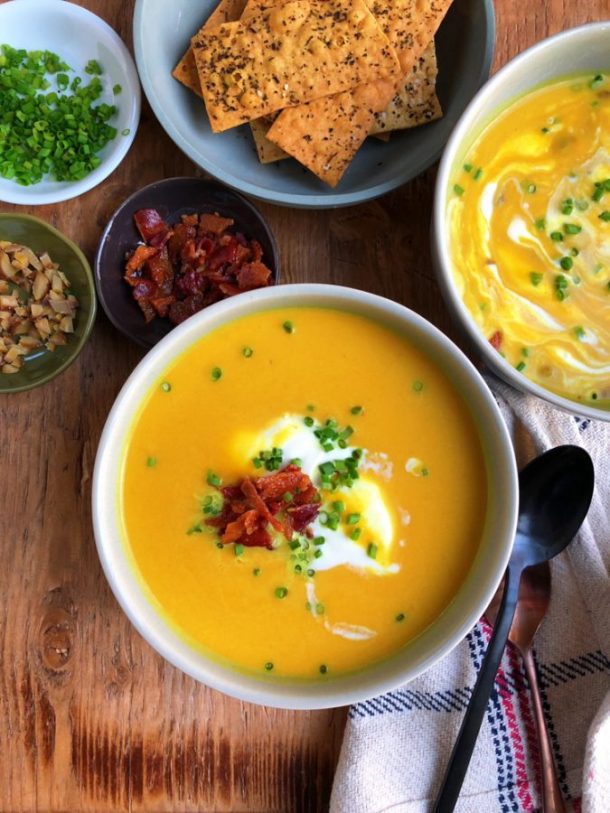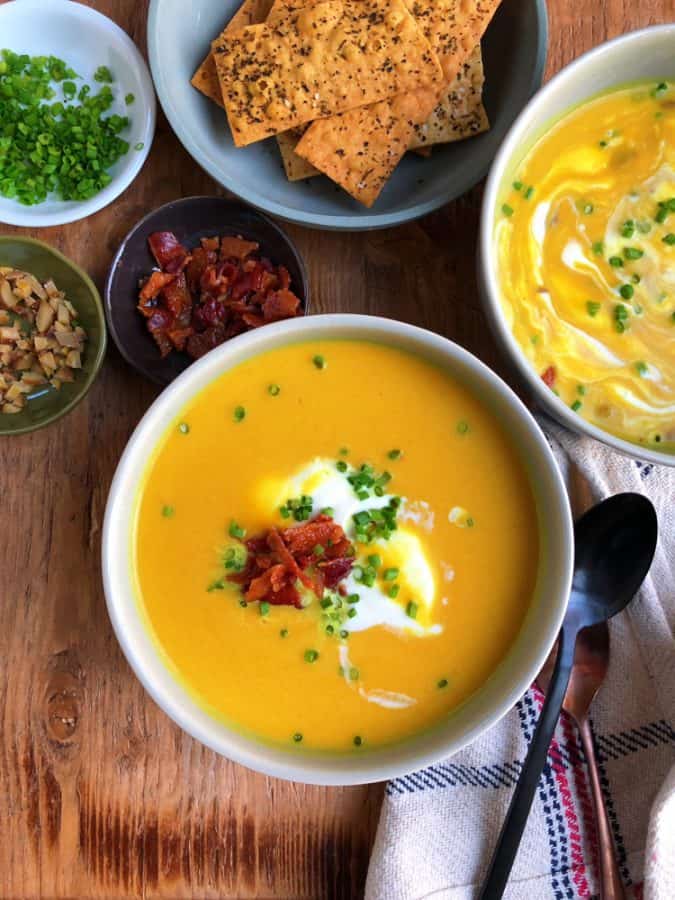 Instant Pot Ham and Potato Soup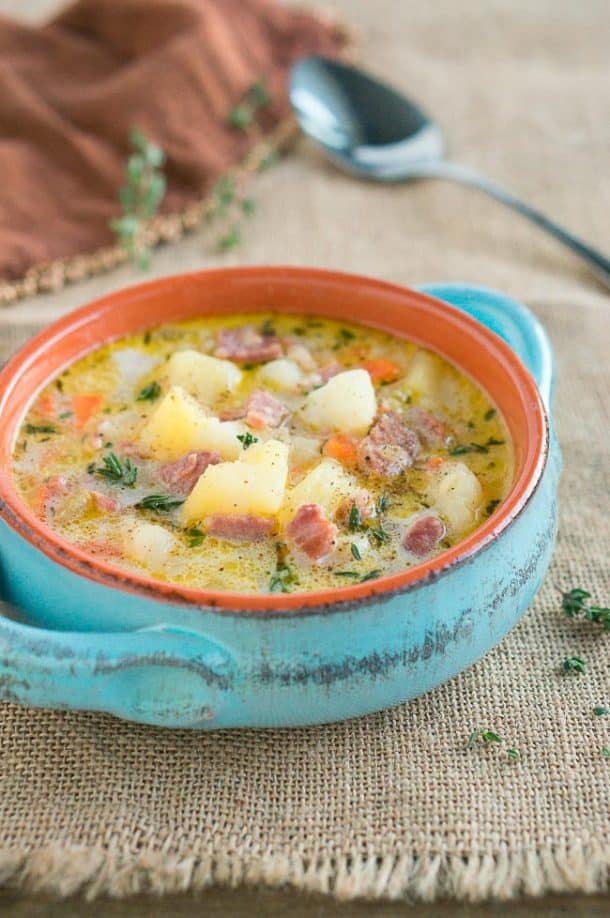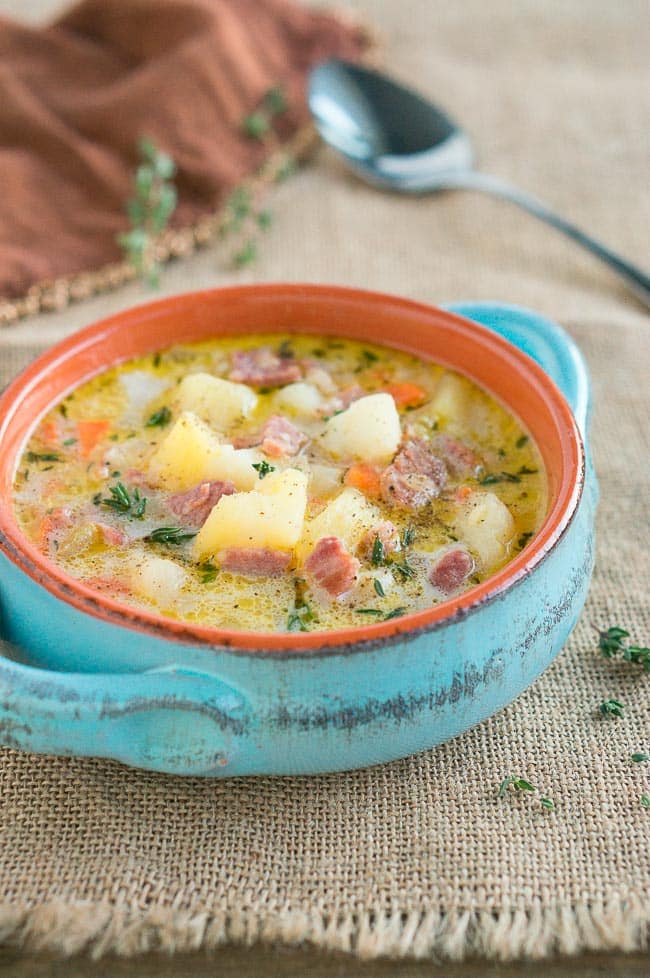 Instant Pot Loaded Cauliflower Soup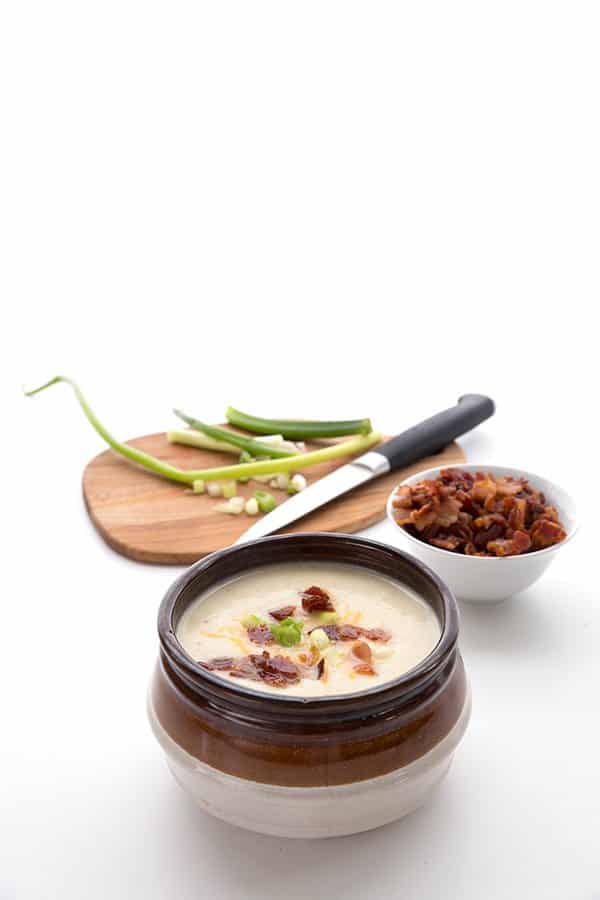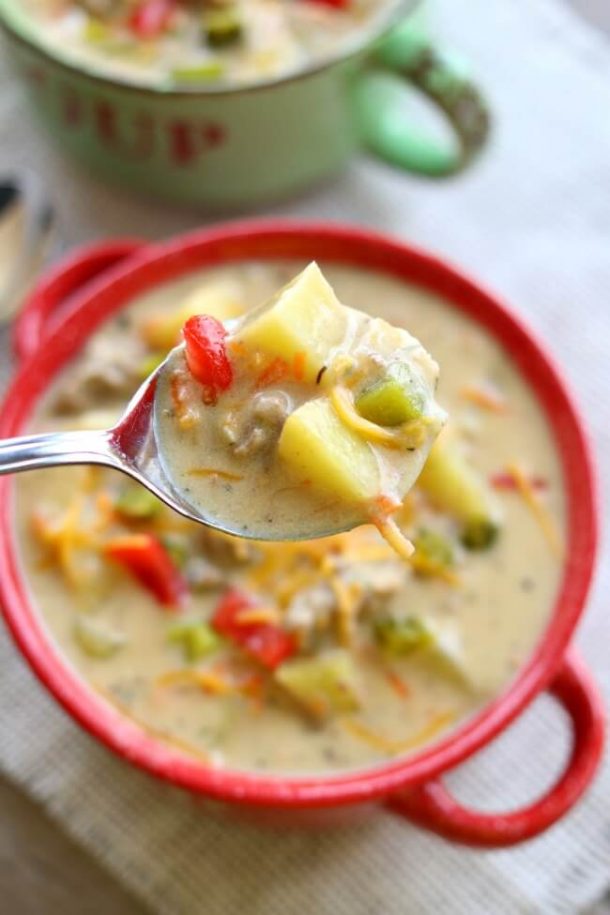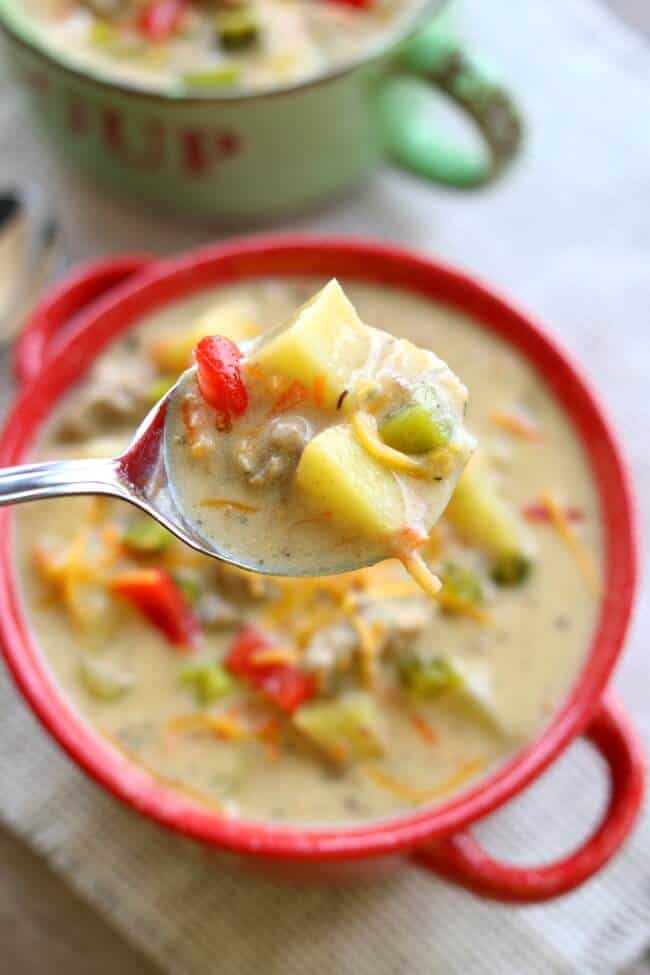 Instant Pot Olive Garden Zuppa Toscana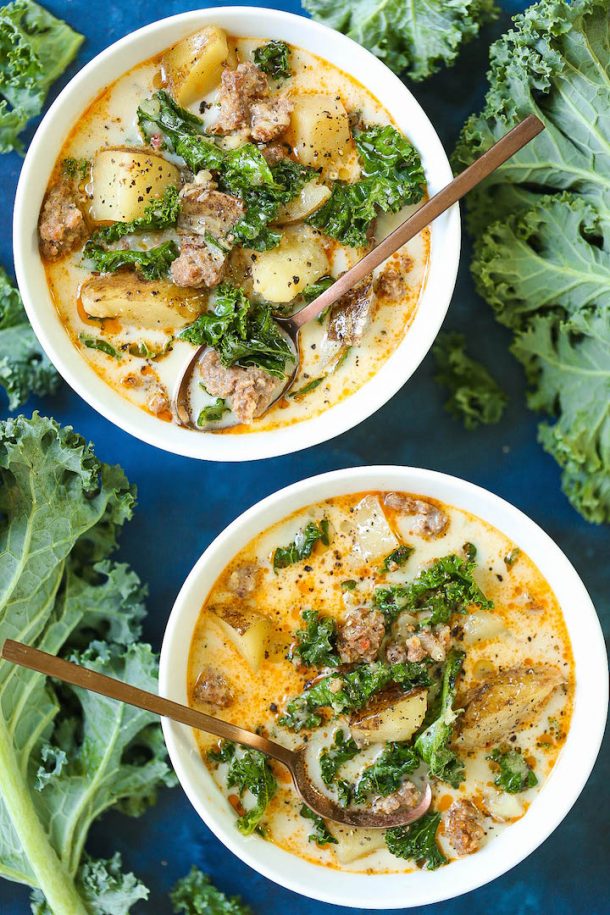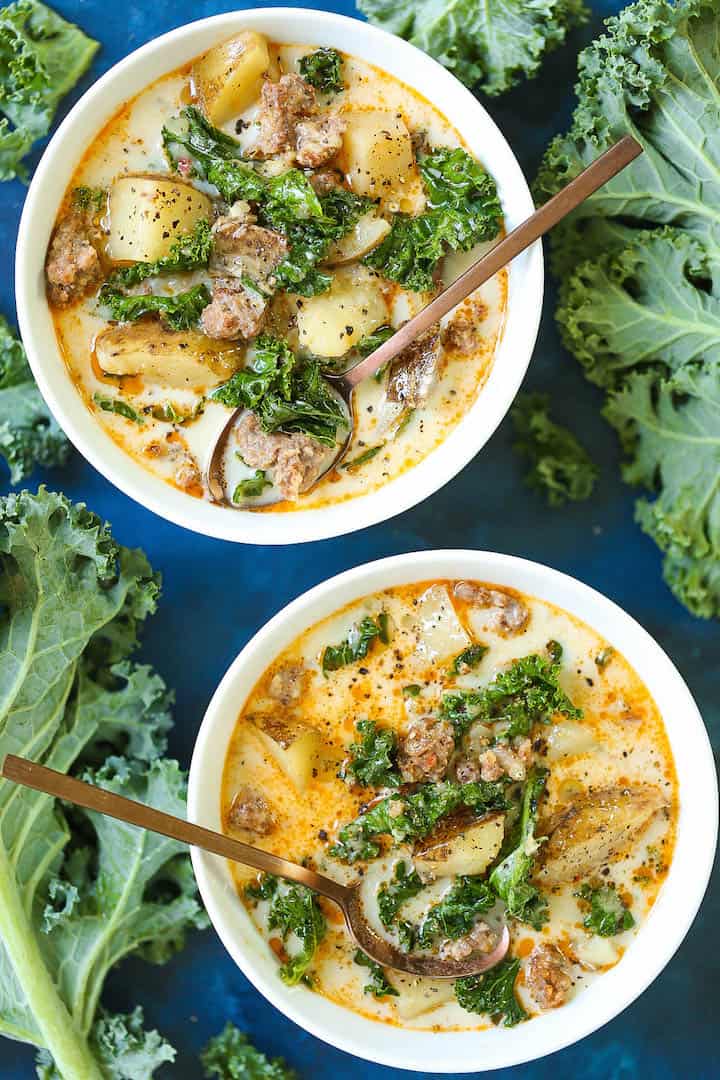 Instant Pot Curried Coconut Lentil Soup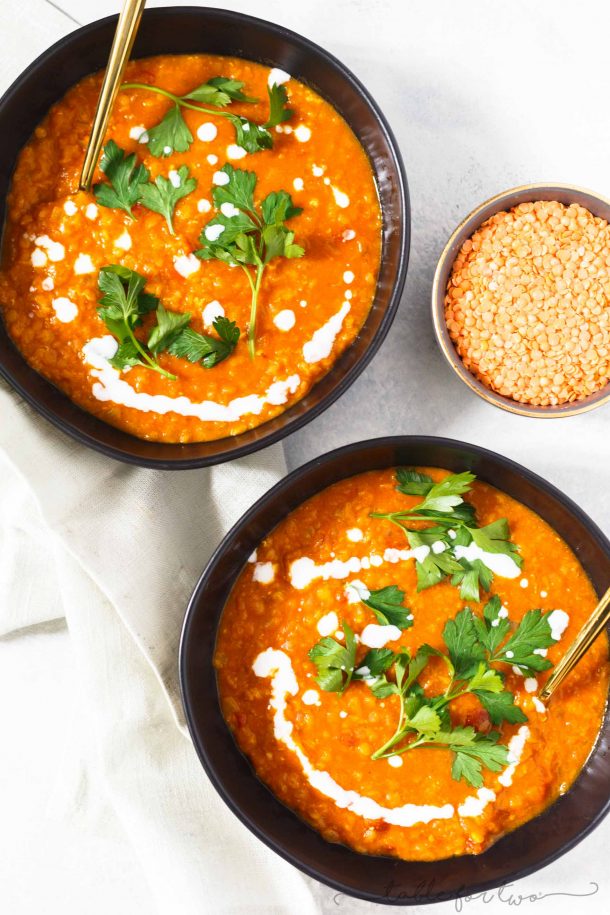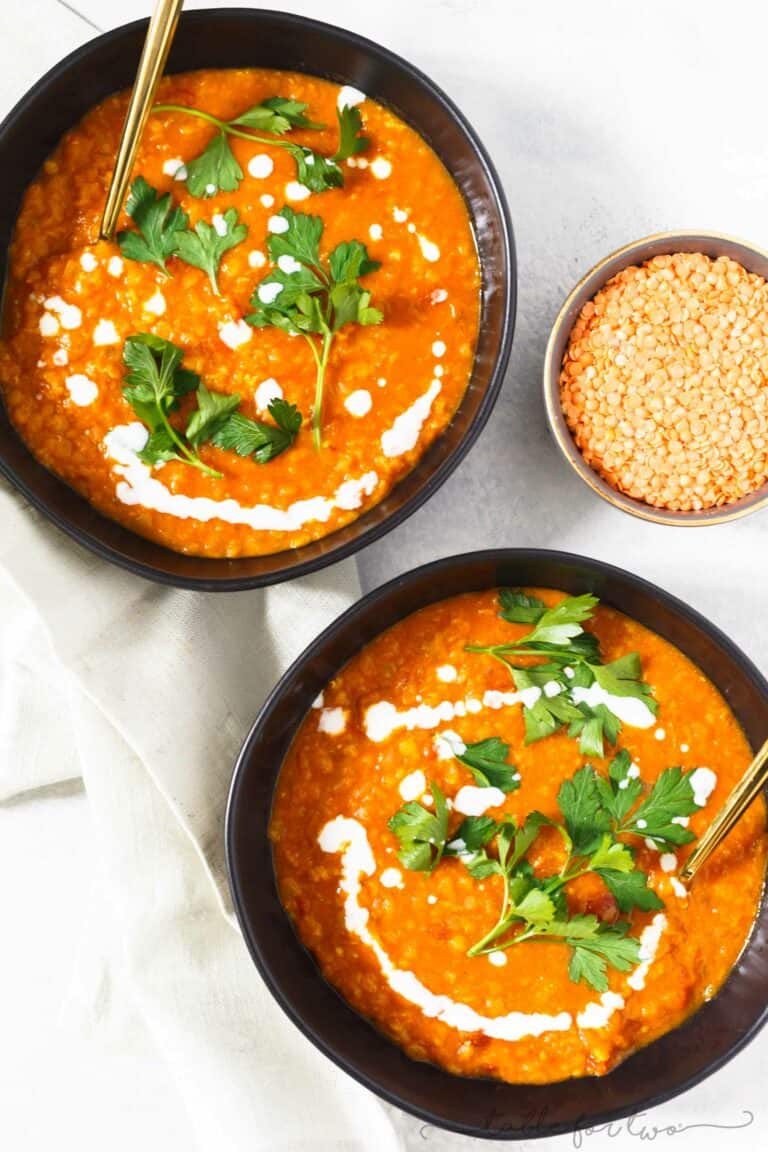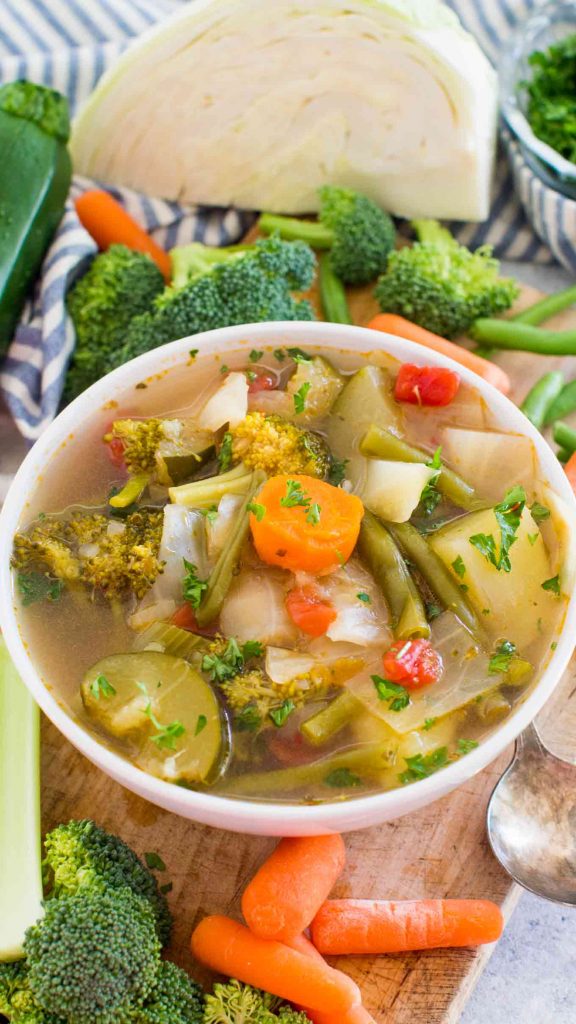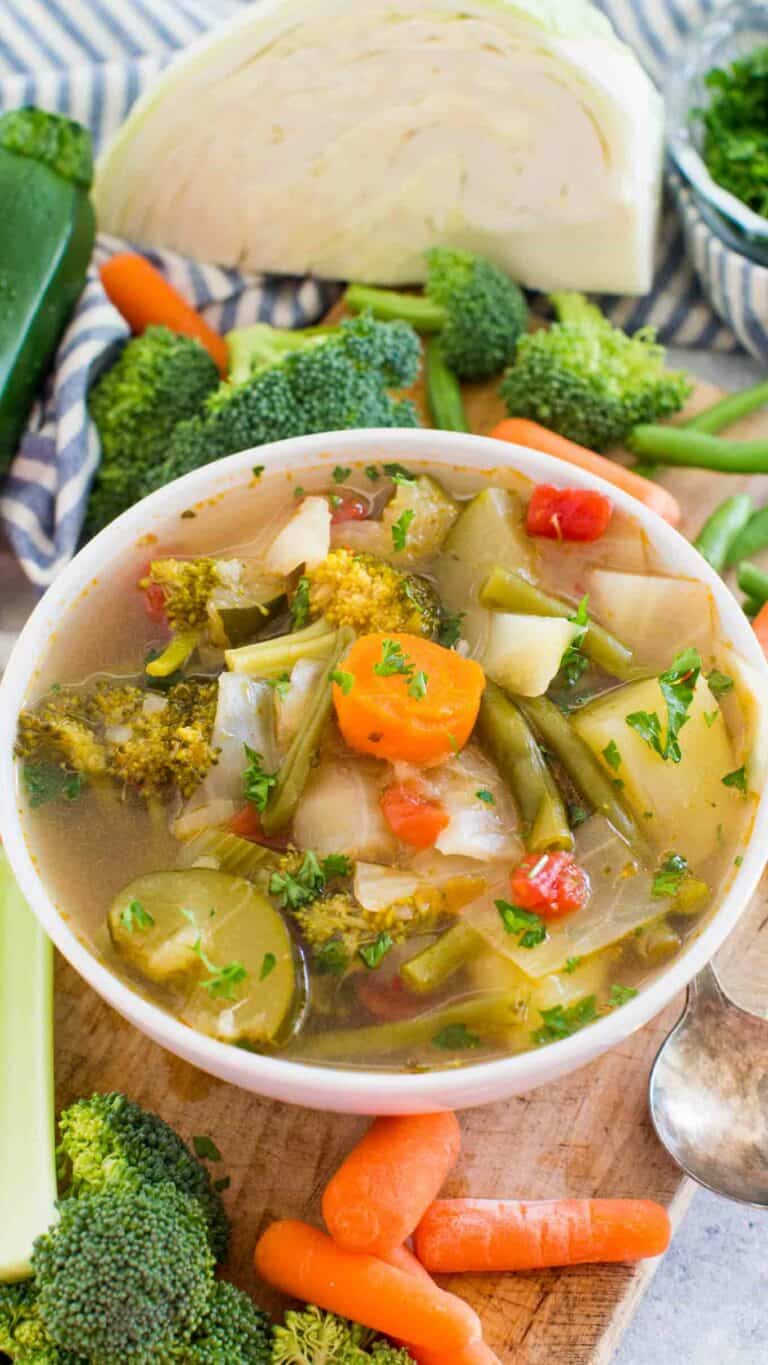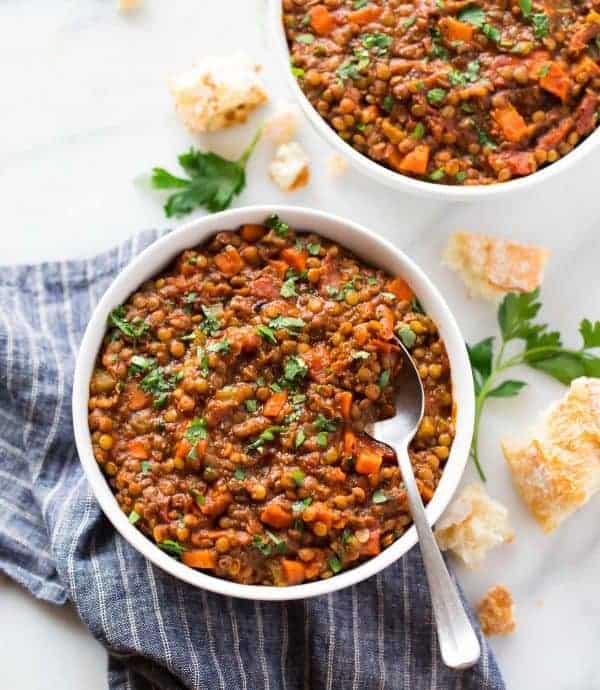 Instant Pot Lemon Rosemary Chicken Noodle Soup