These easy ONE pot meals are the answer to your weeknight dinner problems! They are quick, healthy and hearty and no one will be complaining about what's for dinner 🙂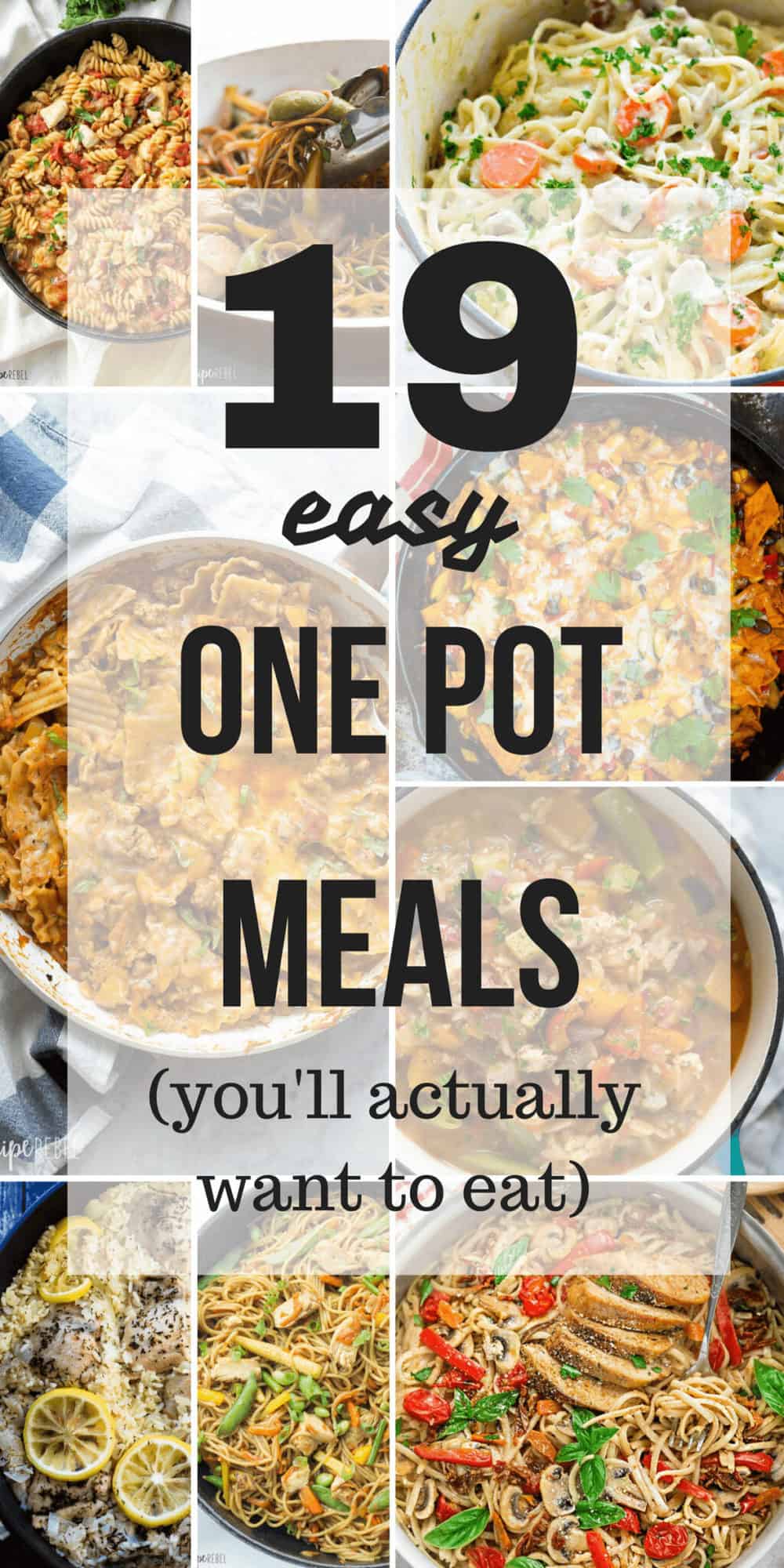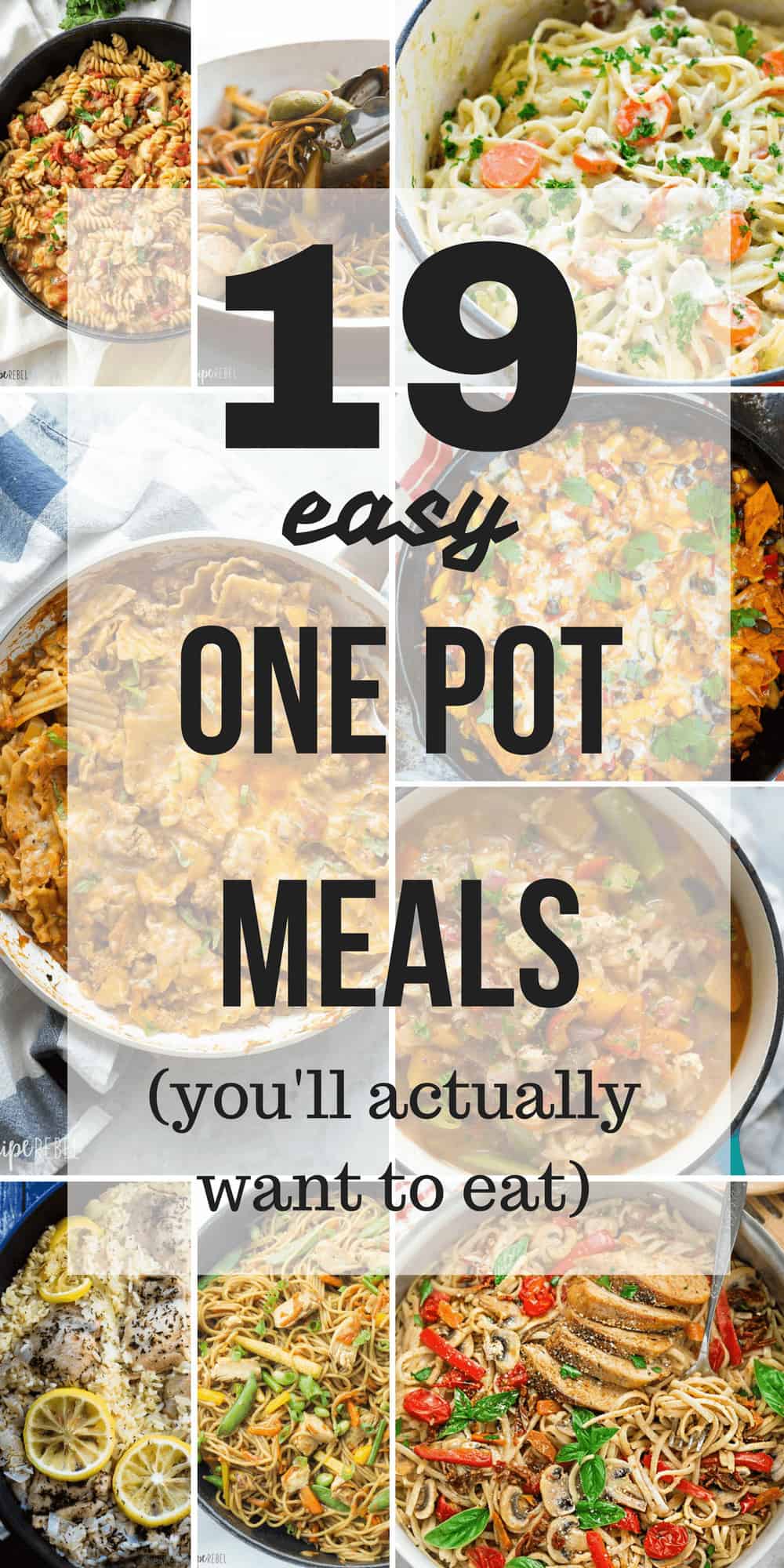 I have to admit, I always get a little excited when the holiday rush is over.
It seems like summer is so busy, and then it's back to school and "routine" which is a nice change, but still — so busy. Then Thanksgiving, Halloween, Christmas, New Years…. it's a whirlwind!
But then you hit January and you get a little break. You get to enjoy "routine" without holiday chaos thrown on top, and you get to focus on making and eating real food again, instead of cookies, pies, popcorn balls, Chex mix and homemade fudge that Christmas throws our way. Over and over and over again.
And I have to say, I don't mind.
To kick off the year, I've rounded up 19 of my favorite one pot meals from The Recipe Rebel and from friends. I asked them for some of their most popular and well-loved one pot dishes, so what you've got here are the best of the best. Easy, healthy, hearty meals you can turn to when life gets busy but you still want a home cooked meal on the table. I know I'm adding all of these to my menu soon!
Healthier One Pot Skillet Lasagna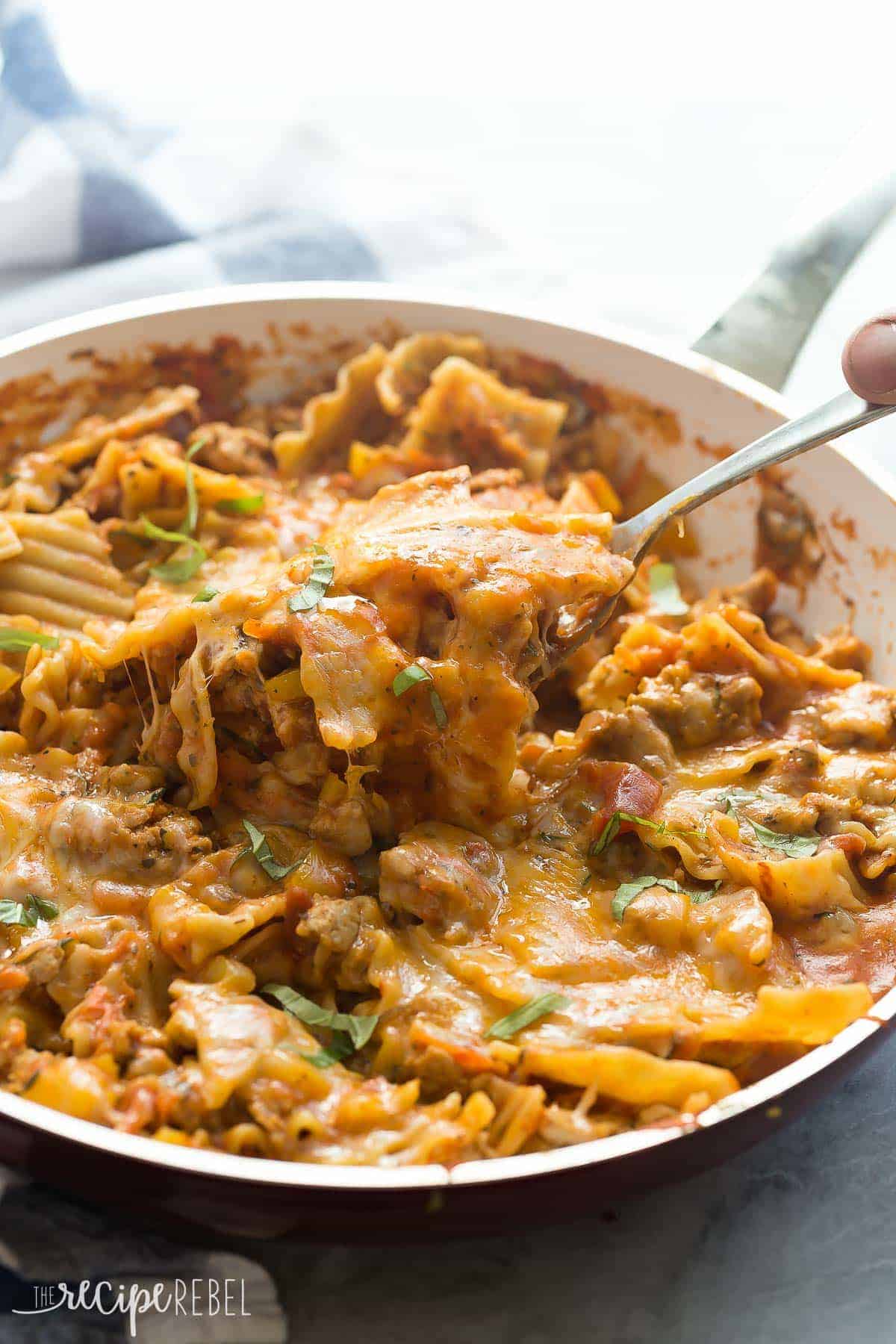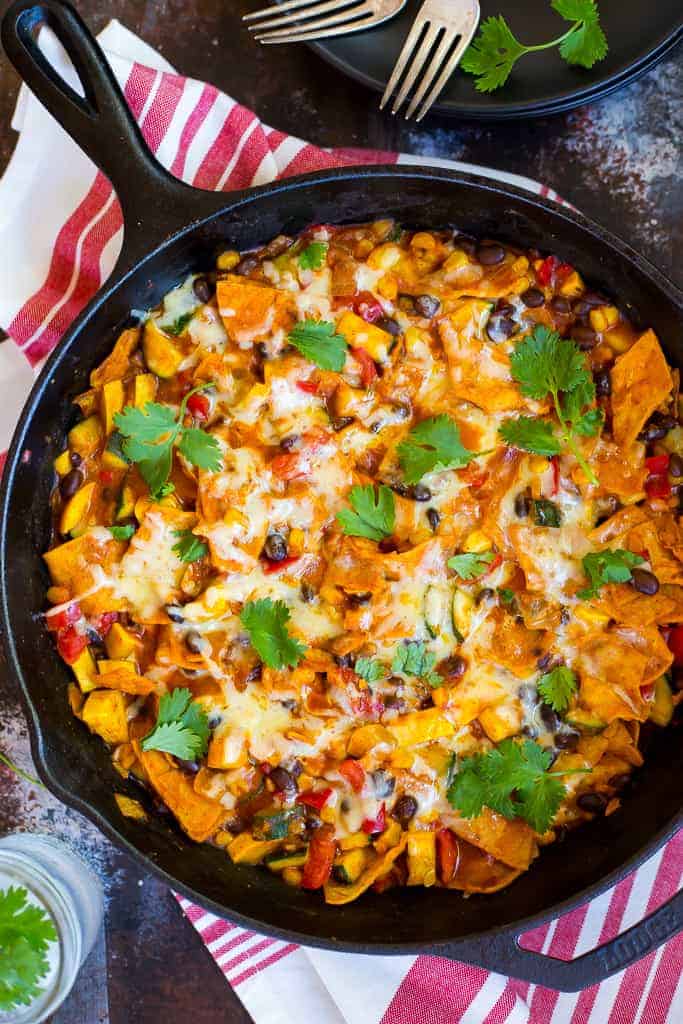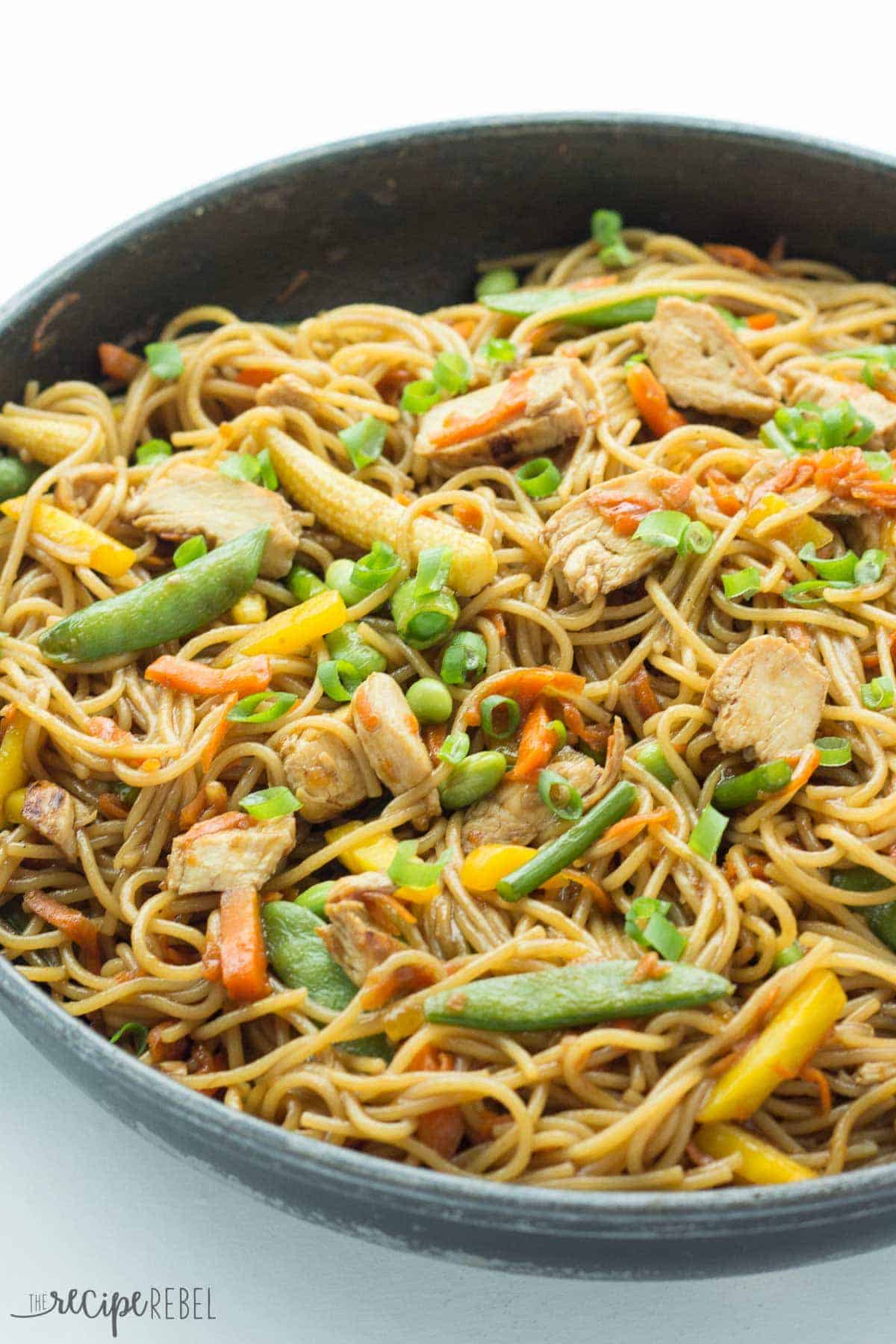 One Pot Healthy Cajun Chicken Orzo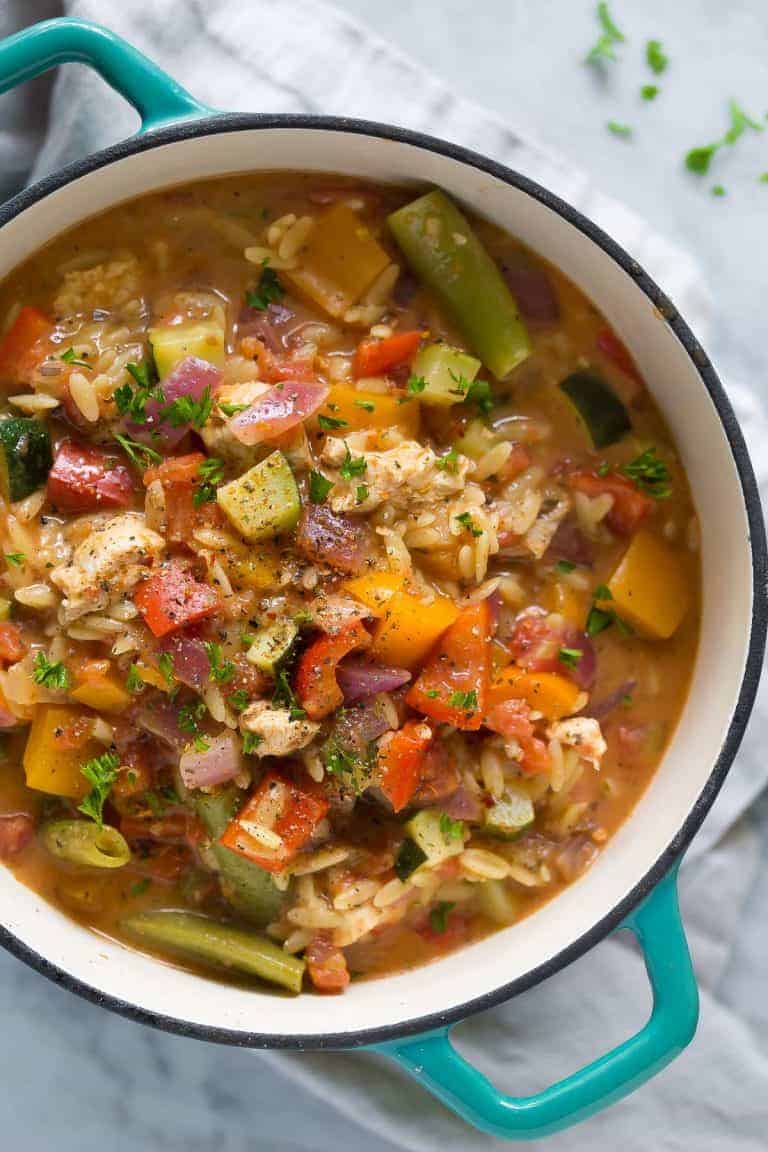 One Pot Caprese Chicken and Rice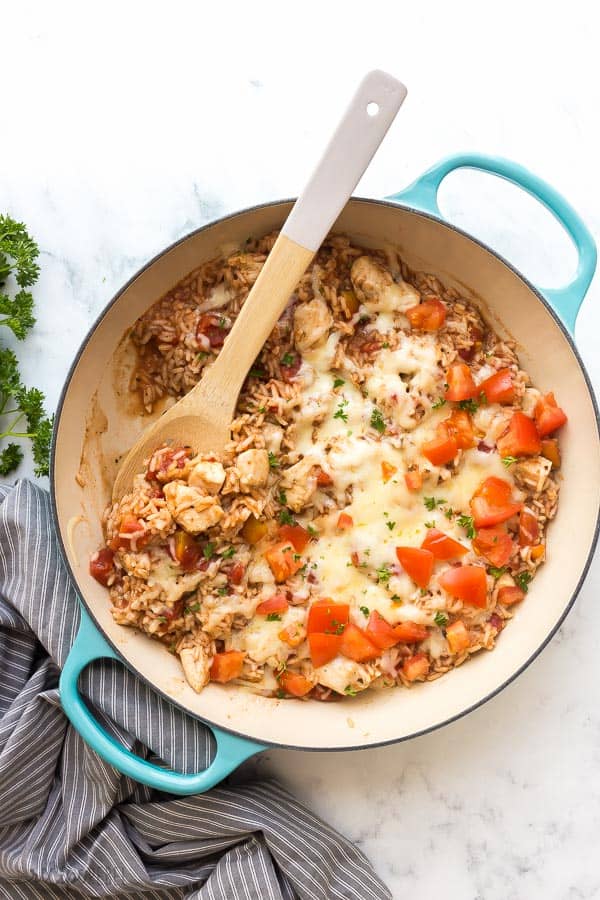 One Pot Chicken Pot Pie Fettucine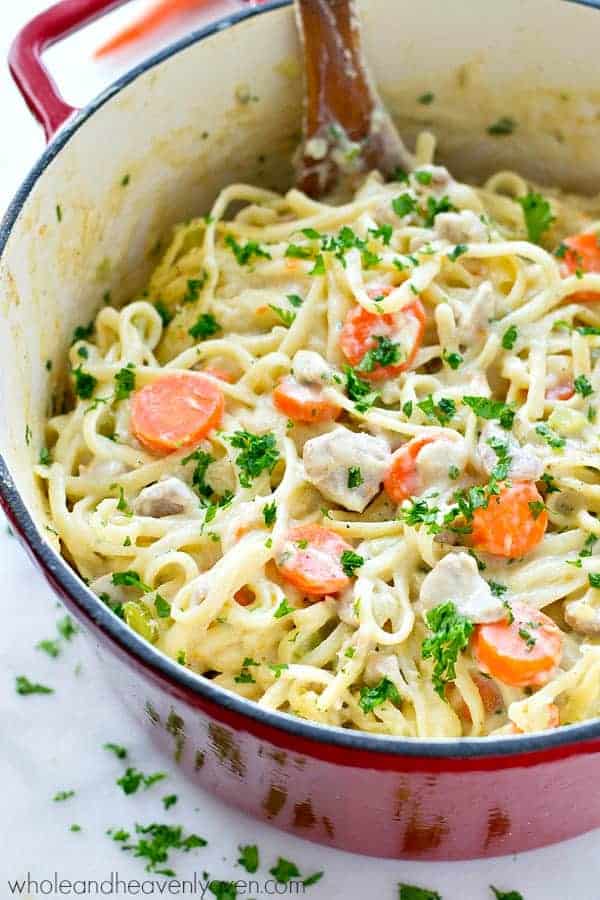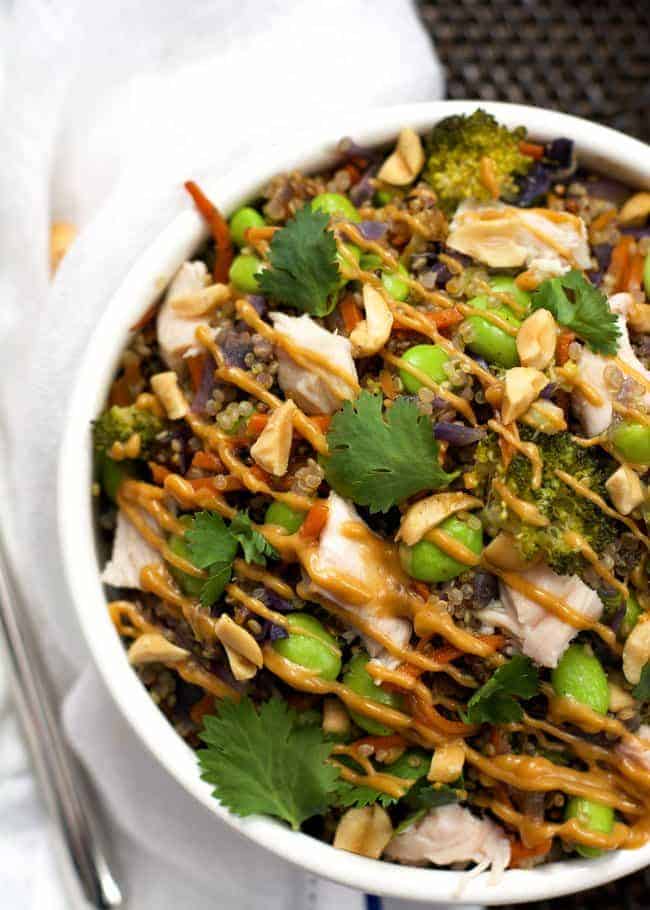 One Pot BBQ Chicken and Bacon Pasta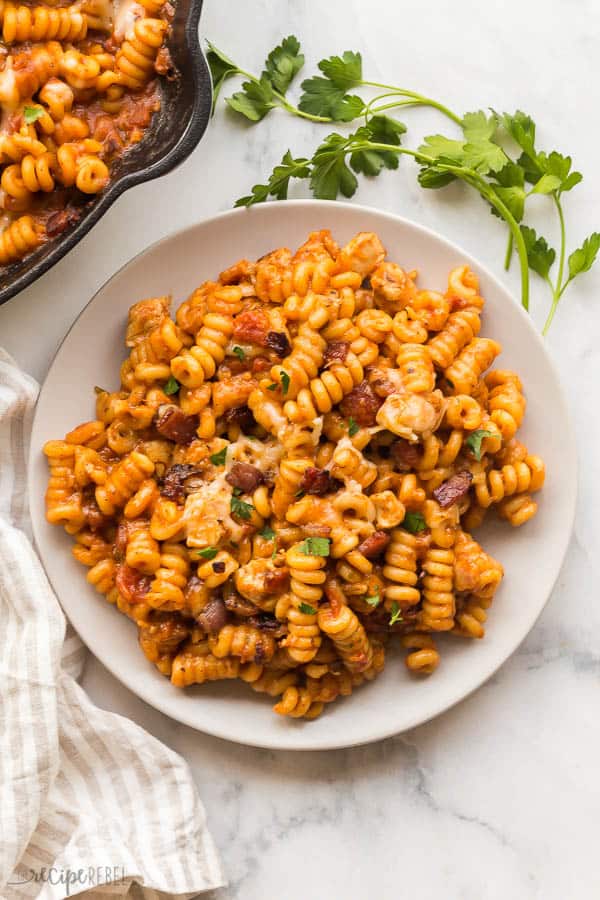 One Pot Chicken Fettucine Alfredo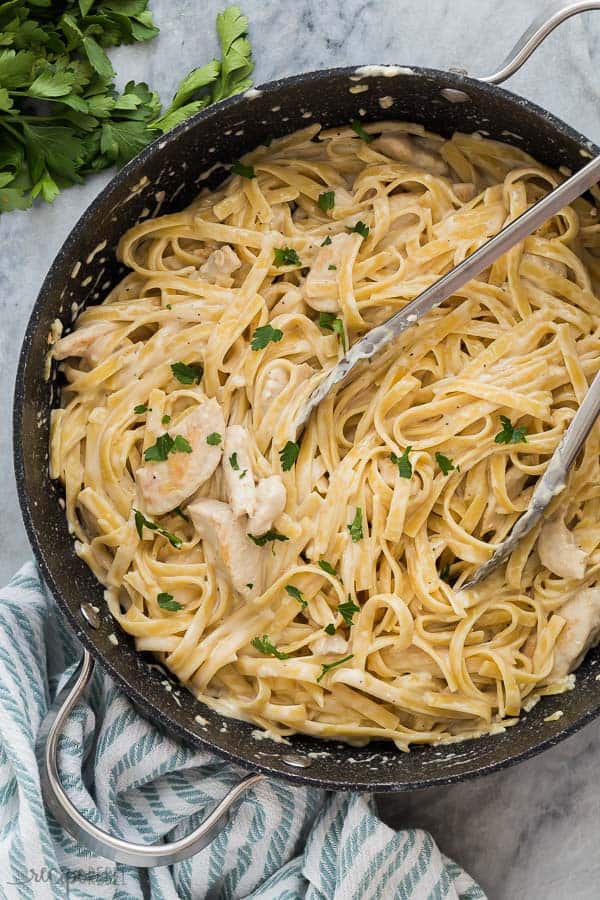 Honey Lemon Chicken and Potato Skillet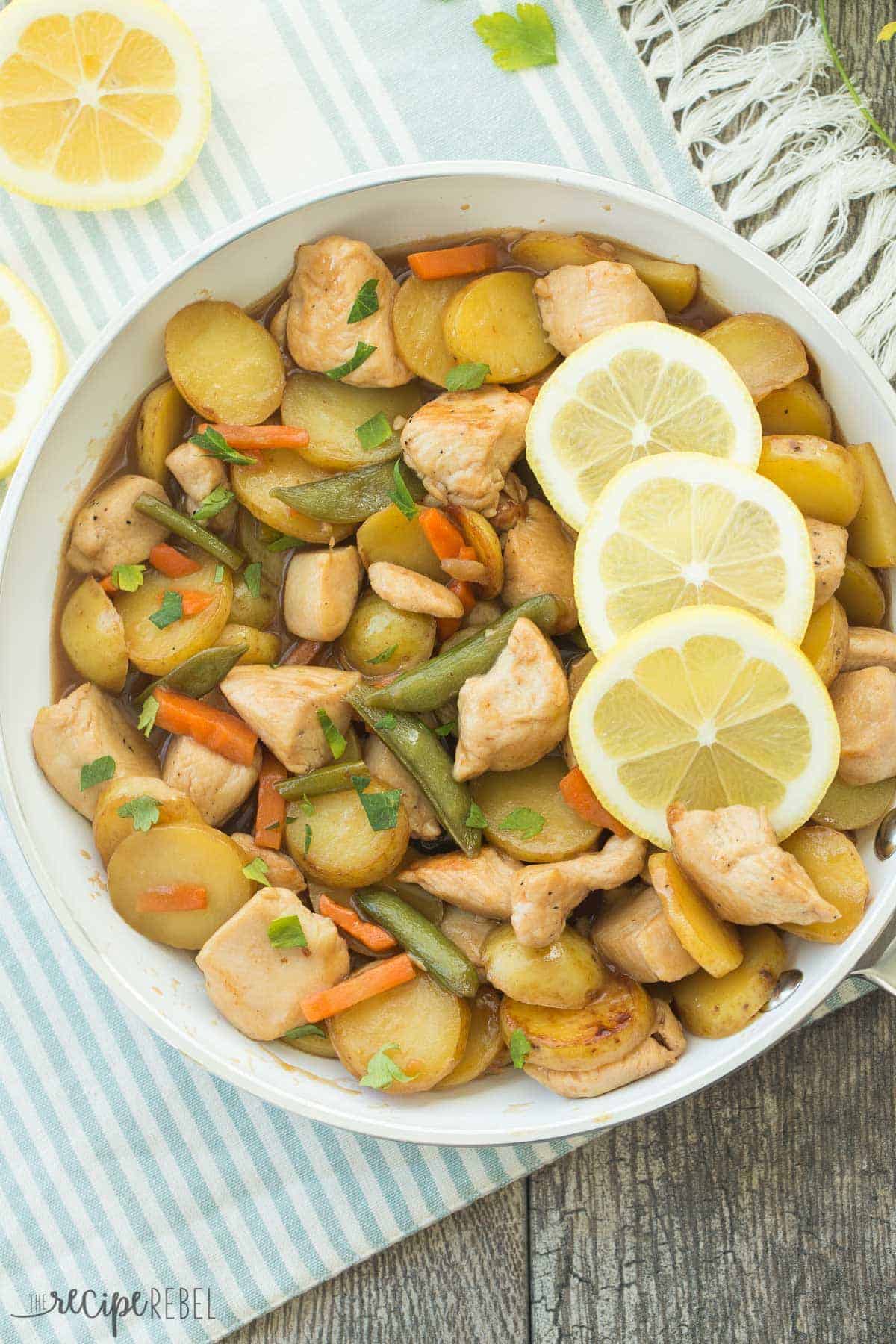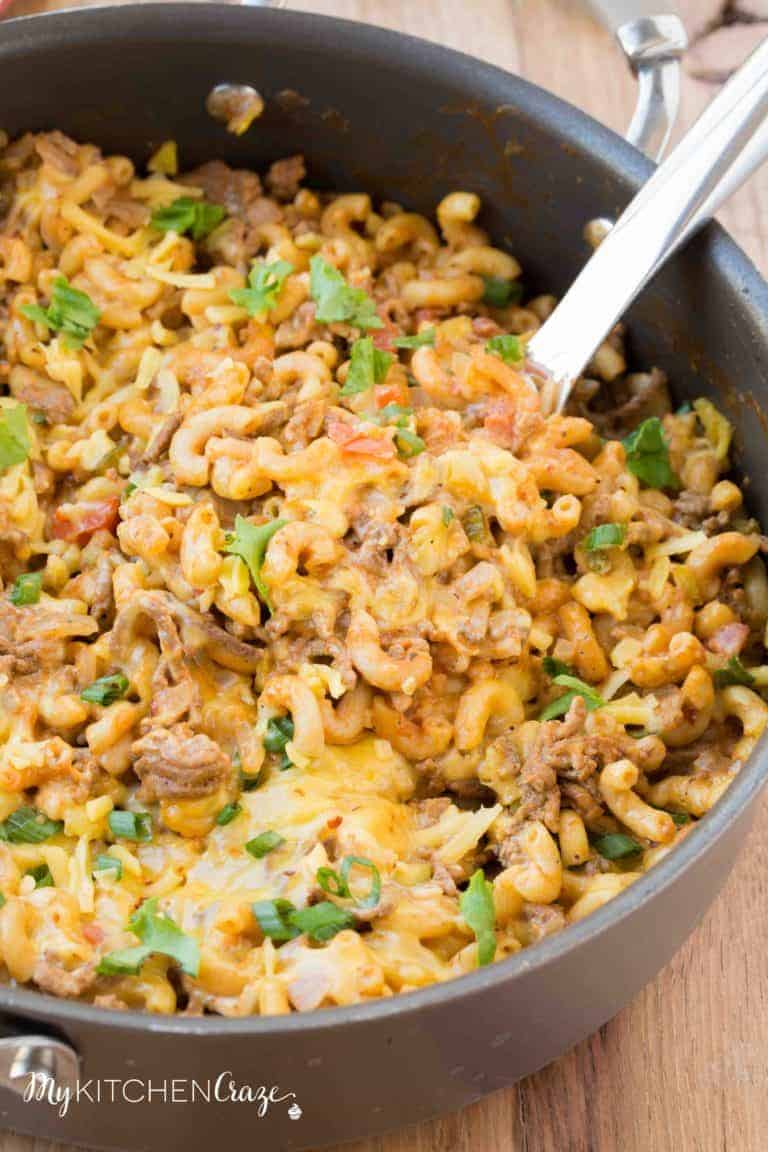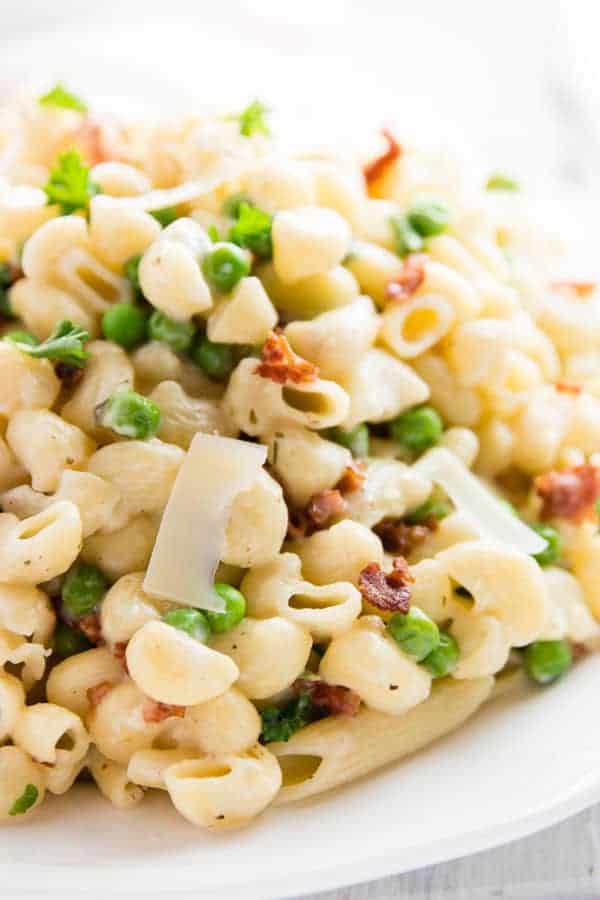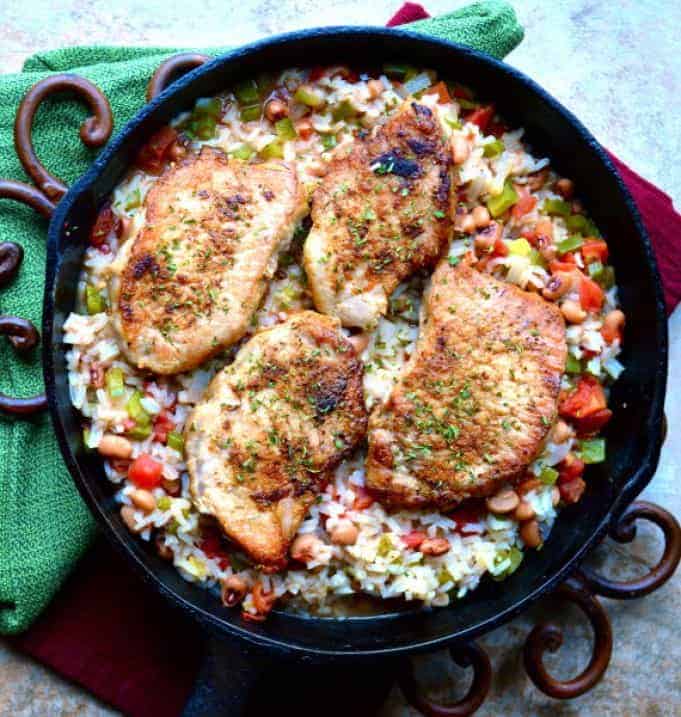 One Pan Teriyaki Chicken and Noodles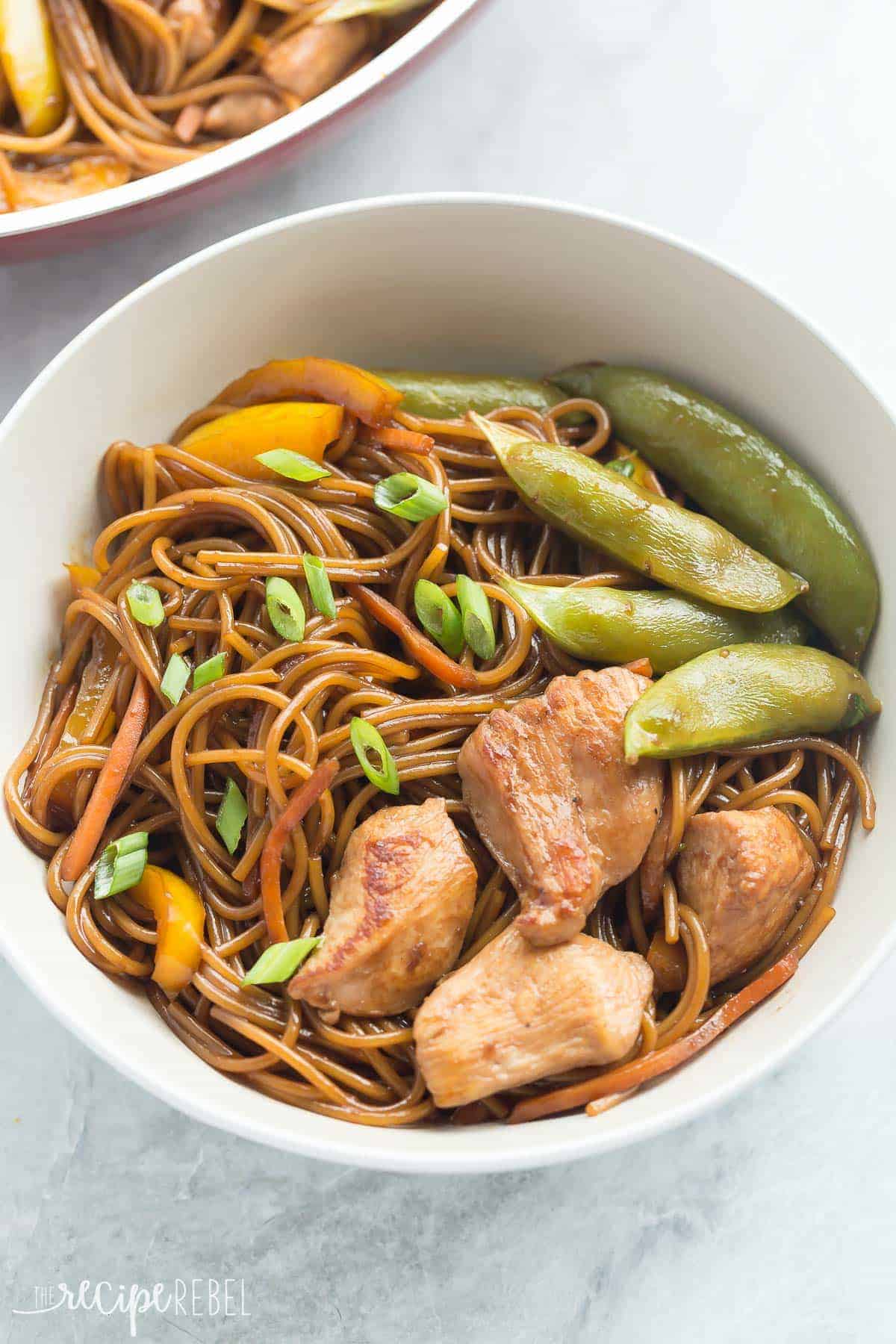 One Pot Stovetop Macaroni and Cheese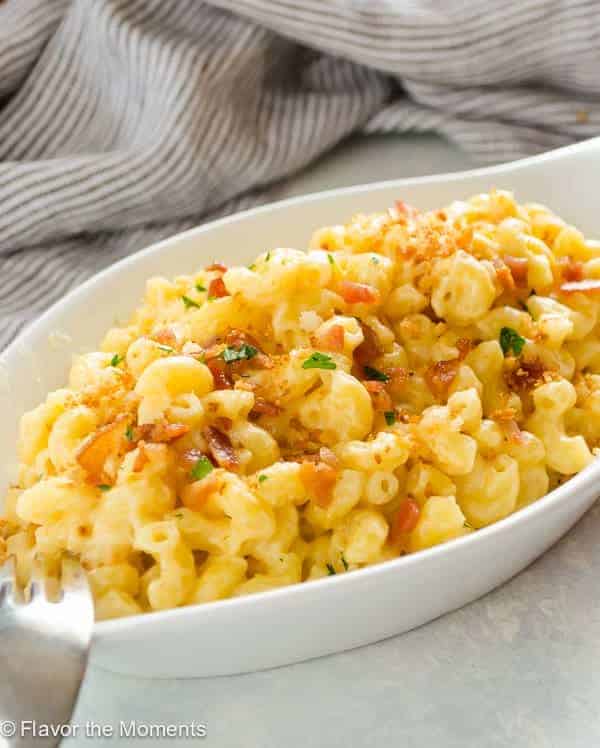 30 Minute BBQ Sausage, Peppers and Potato Skillet