These No Bake Cookies recipes are all you need for summer! They are quick, easy, and no need to turn on the oven when the sun is shining! No Bake Oatmeal Cookies, No Bake Peanut Butter Cookies, Chocolate No Bake Cookies…. they're all here, plus a few new twists like mint chocolate and toasted coconut. All the easy no bake cookies you need!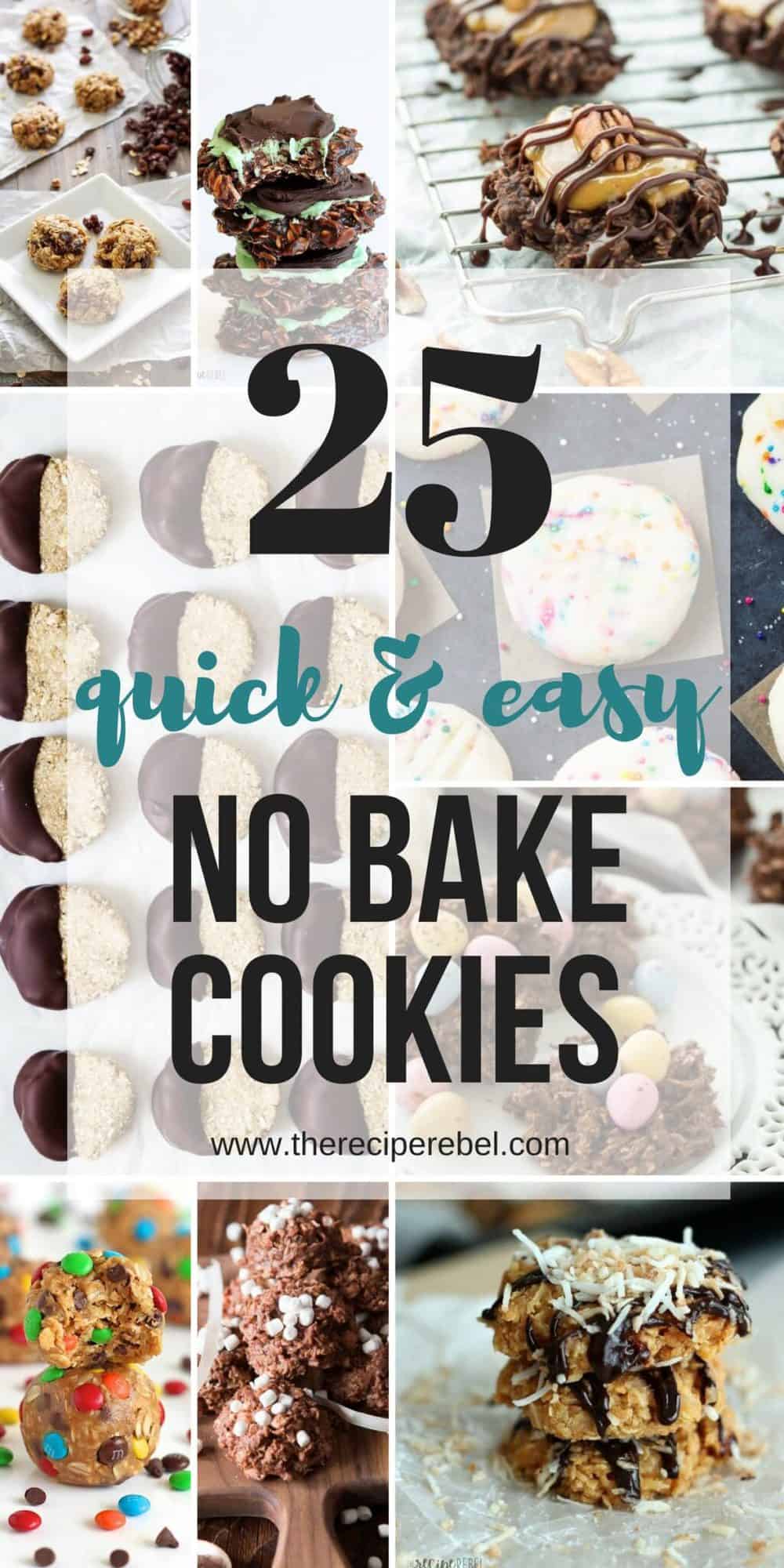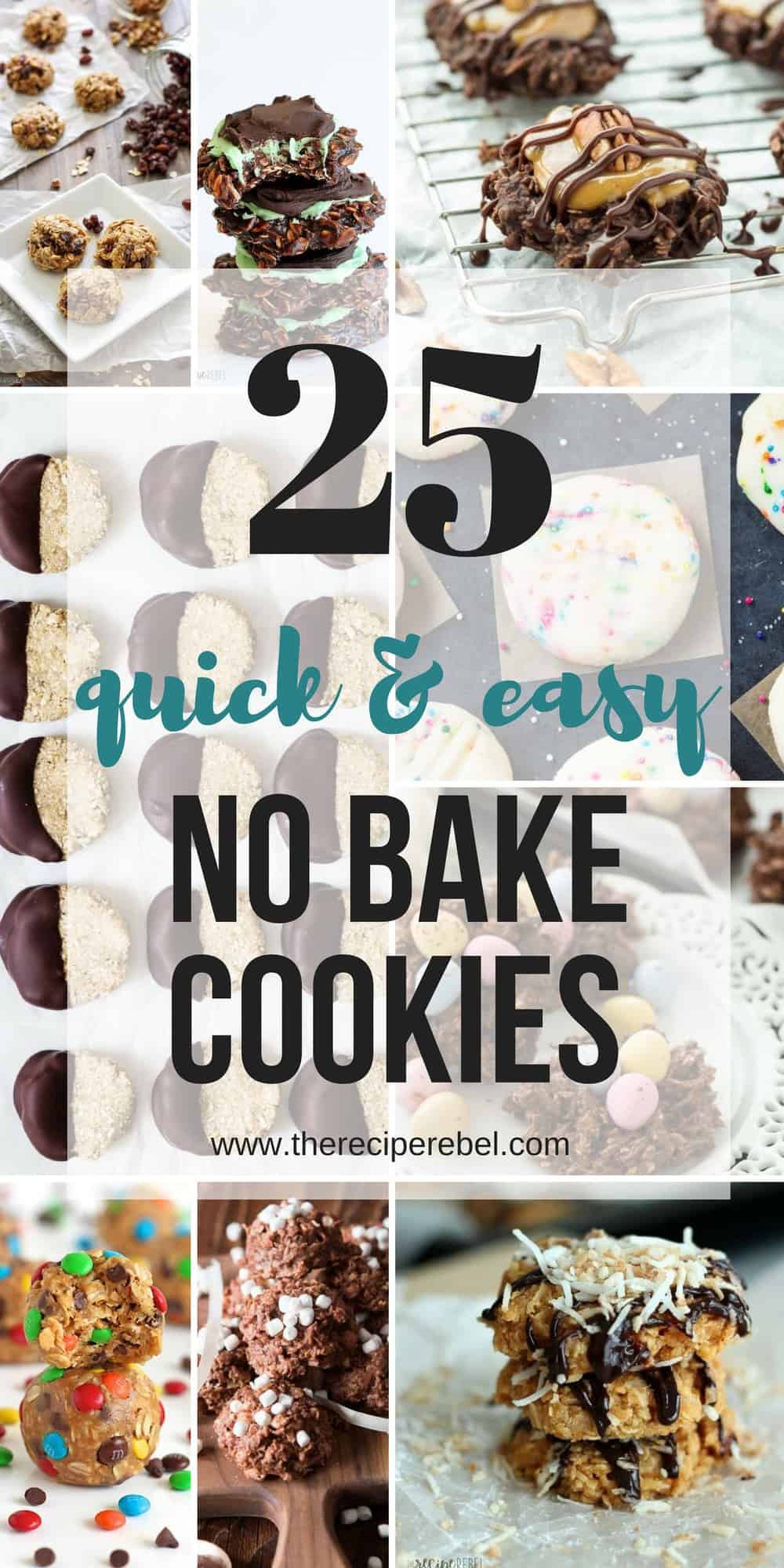 I hope that you all are getting the wonderful, warm weather we're getting here! It really feels like summer has come and that means it's time to bring out all the easy summer desserts and no bake cookies!
I think one thing I learned last summer was that it's okay to bust out all your easy go-to recipes during summer chaos — between camping, beach days, amusement parks, spray parks, picnics with friends, and just trying to keep 3 kids alive and fed by myself, things get a bit hectic over here.
Instead of worrying about trying new recipes or putting a lot of effort into meals and snacks to drag along with us, we kept things simple and would often bring sandwiches, fresh fruit and veggies. Throw in some easy, no bake treats for our perfect picnic basket!
I would love to hear what some of your favorite summer meals/snacks/treats are! Granola bars? Energy bites? All the fresh fruit you can get your hands on? Salads, sandwiches, pizza buns? Give me your best ideas!
How to Make No Bake Cookies:
There are so many varieties of no bake cookies, it's best to check out each recipe for tips and tricks! Here are a few of my favorite tips for the best no bake cookies:
Work quickly, because no bake cookies can get thick quickly! If needed, pop the pan back on the stove on low for a few minutes to soften things back up.
Place cookies in the freezer to set up — it takes just a few minutes, and you're ready to indulge! Plus, they taste great frozen 😉
Use your spoon or a spatula to flatten the cookies slightly — a flatter cookie is easier to eat and won't crumble nearly as much! Plus, this is great for little mouths.
Fudgy Mint Chocolate No-Bake Cookies + VIDEO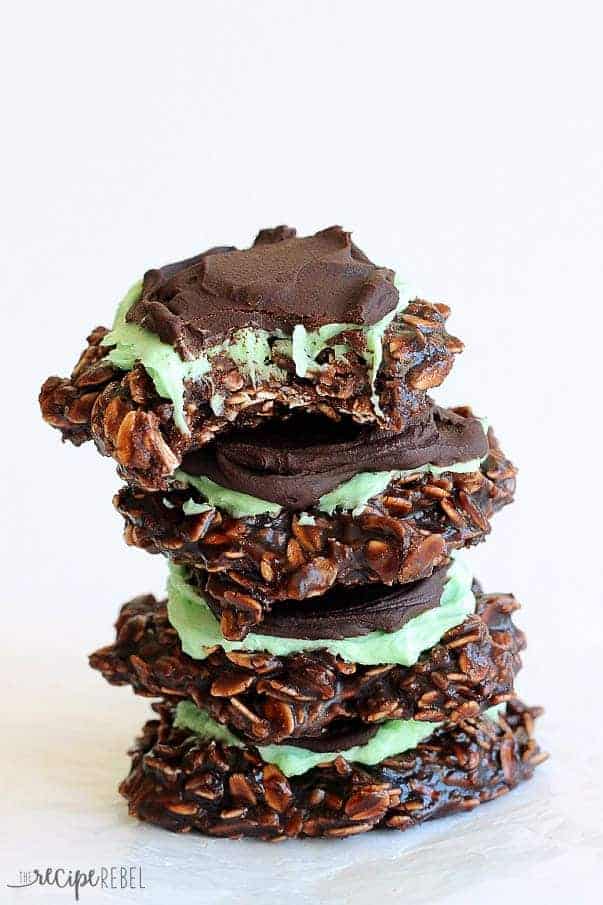 No Bake Turtle Cookies Recipe + VIDEO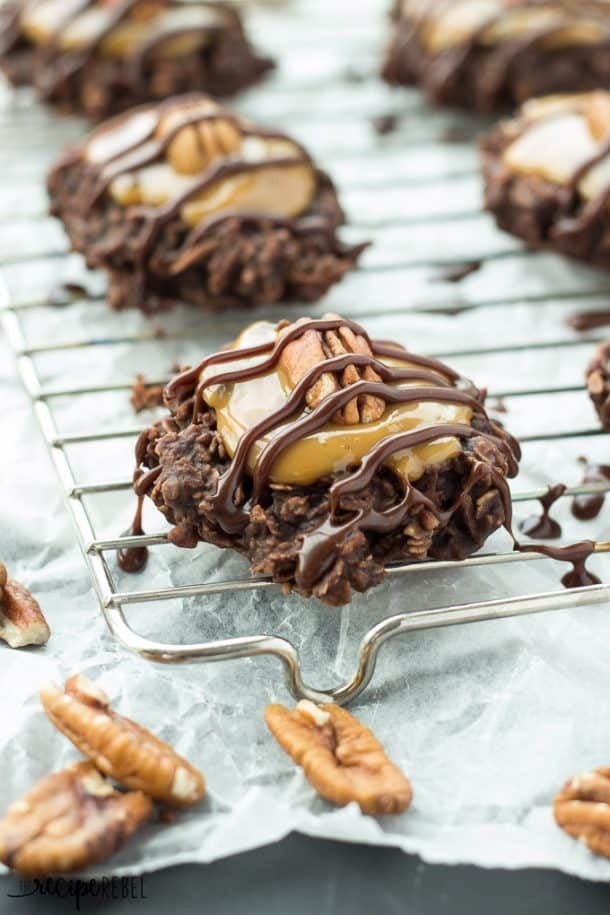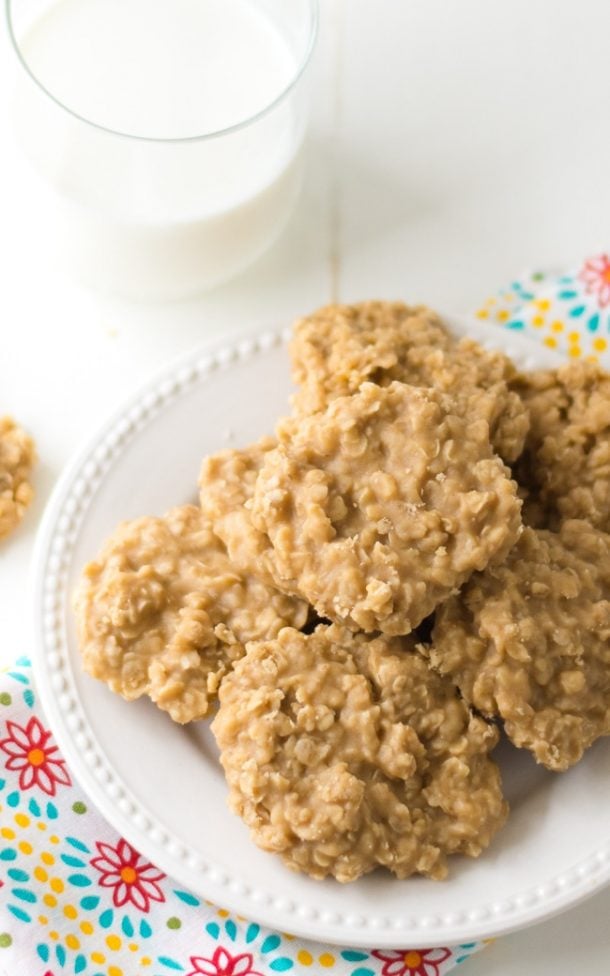 3 Ingredient No Bake Chocolate Peanut Butter Oatmeal Cookies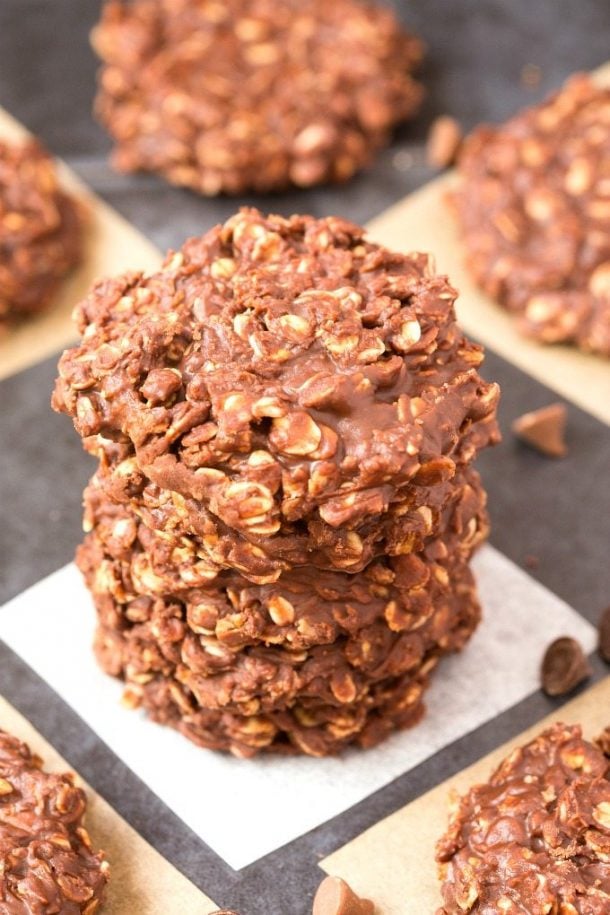 Healthier Chocolate Peanut Butter No Bake Cookies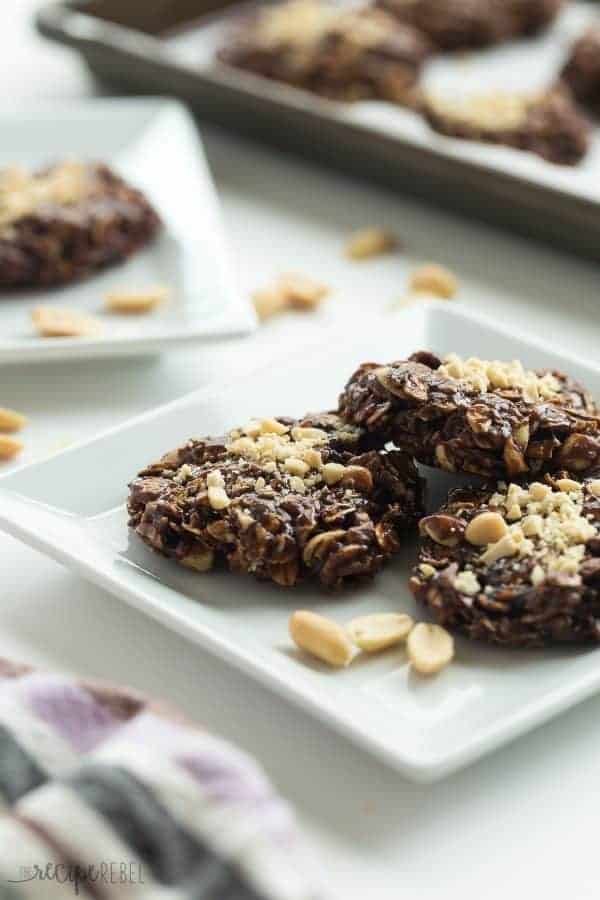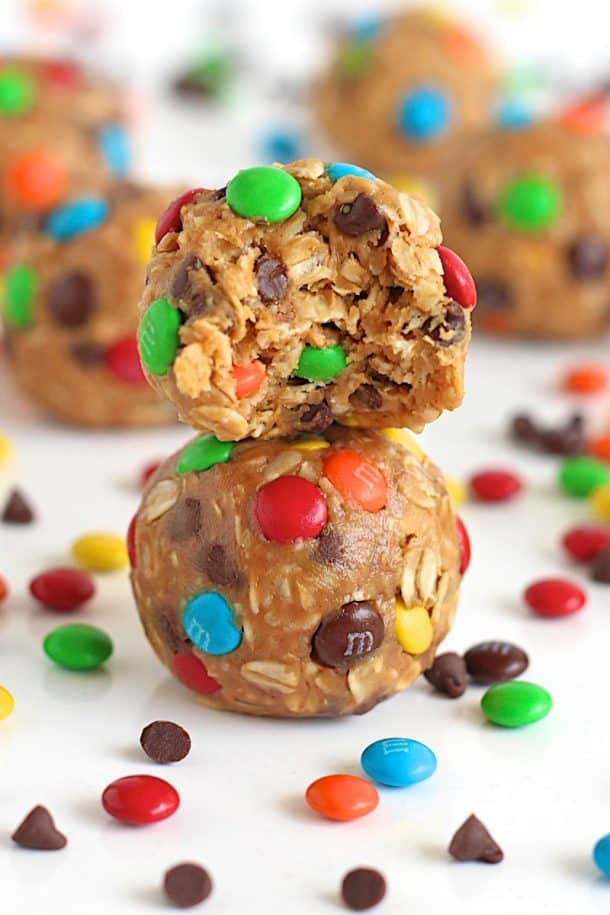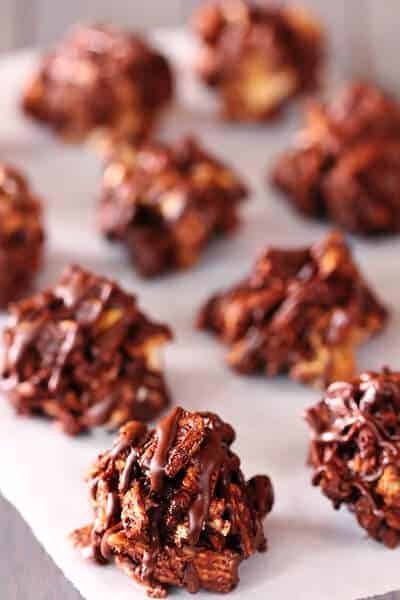 No Bake Lemon Thumbprint Cookies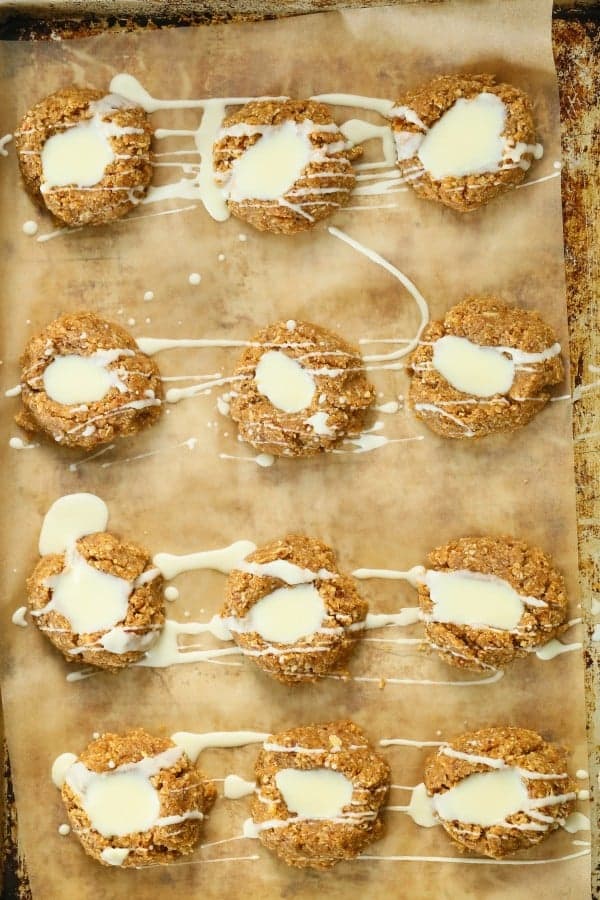 Healthy No Bake Unicorn Cookies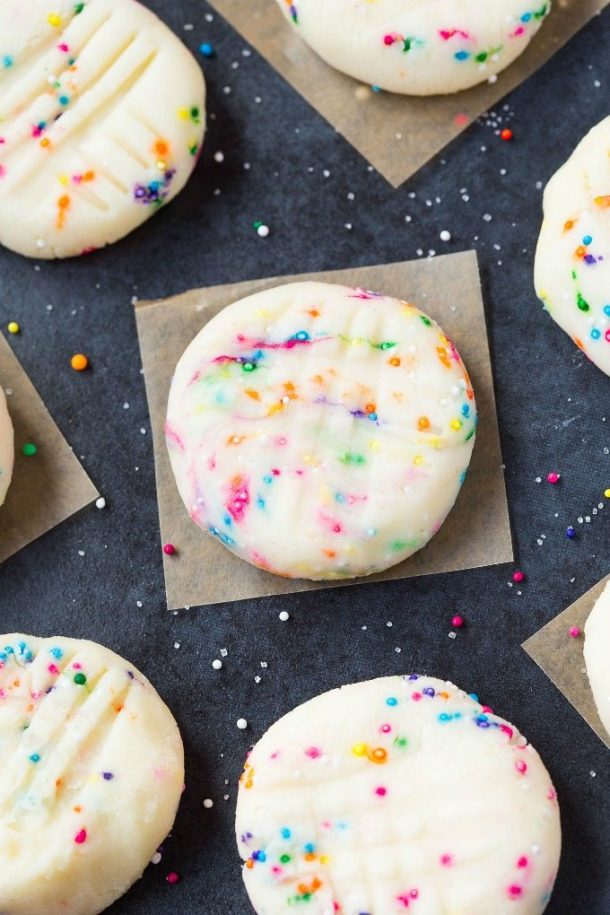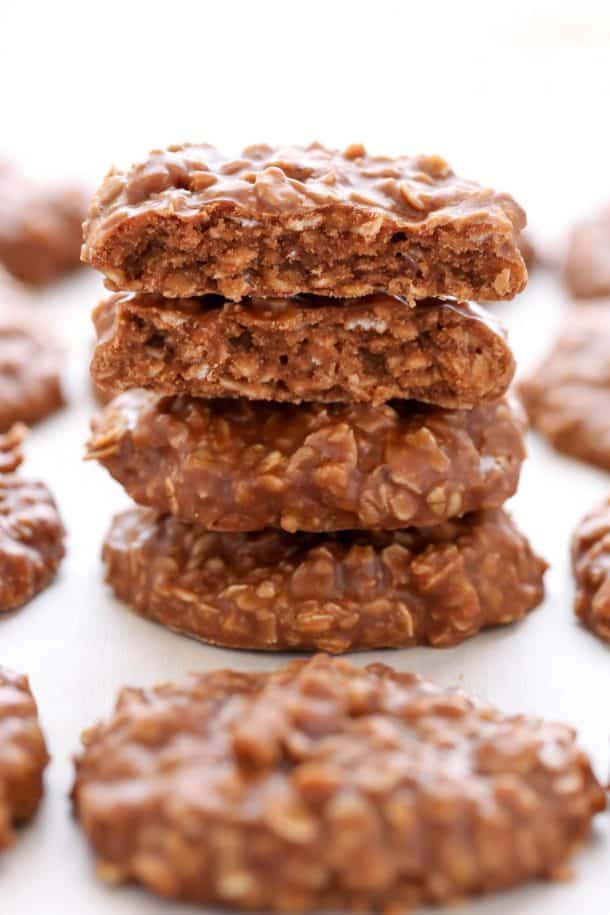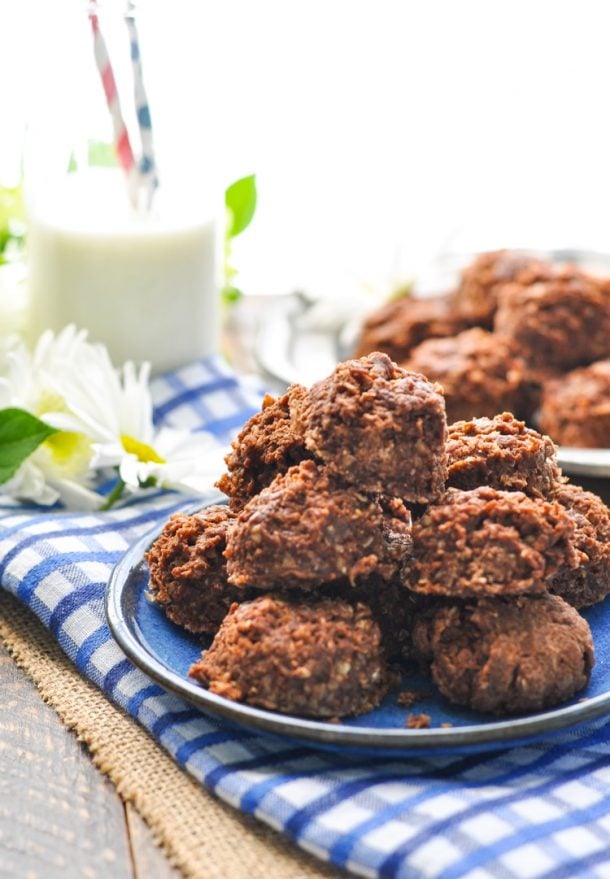 No Bake Salted Caramel Coconut Macaroons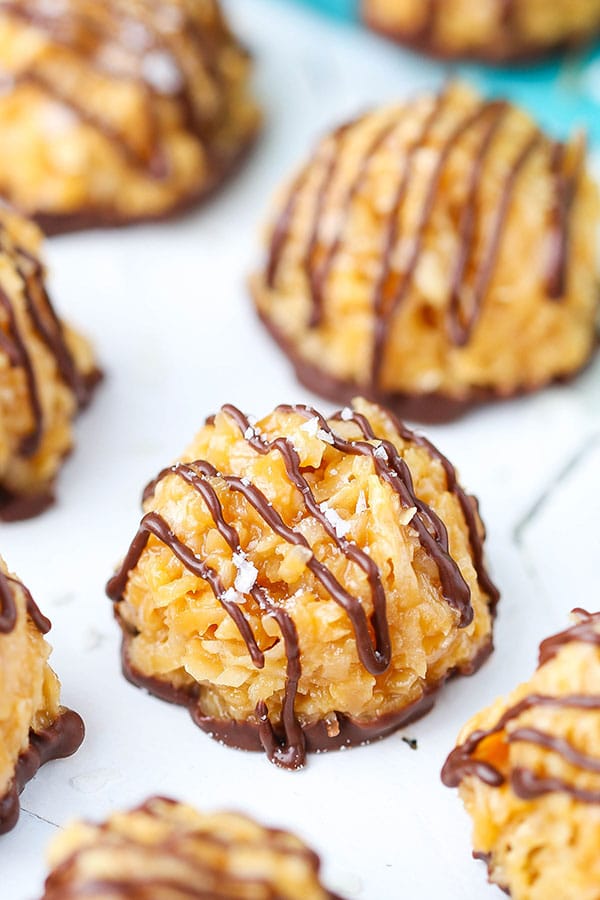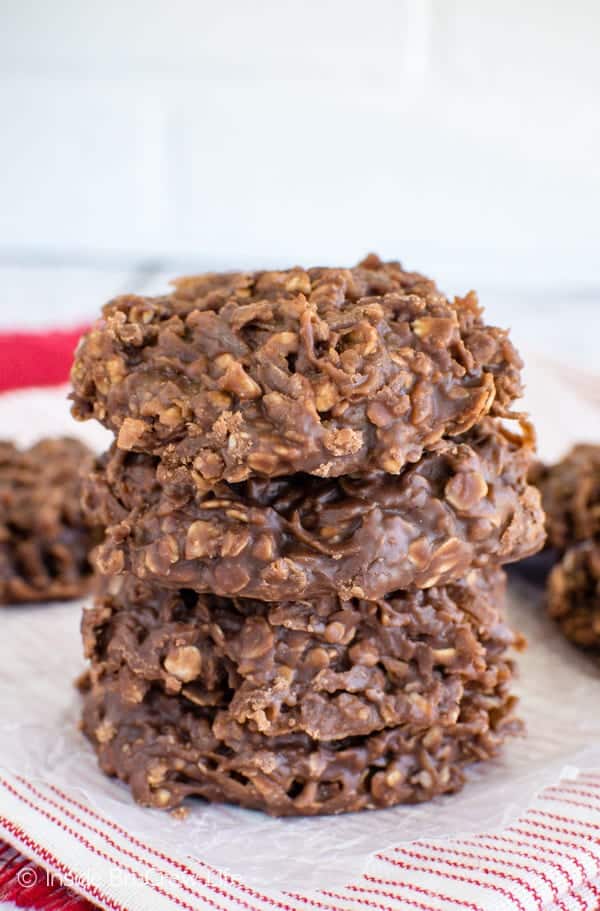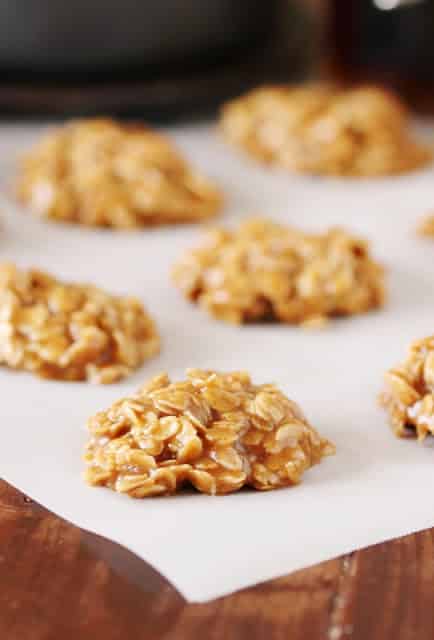 Chocolate Peanut Butter No Bake Cookies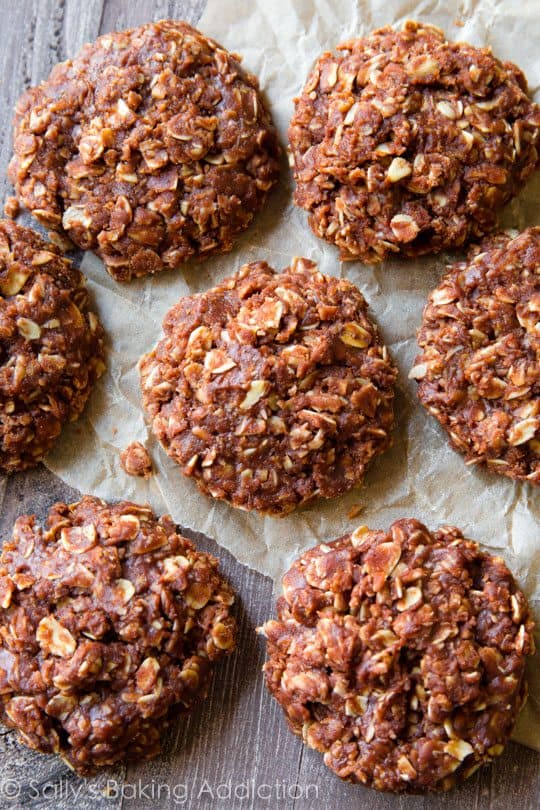 Healthy No Bake Oatmeal Raisin Cookies
Easter No Bake Birds Nest Cookies + VIDEO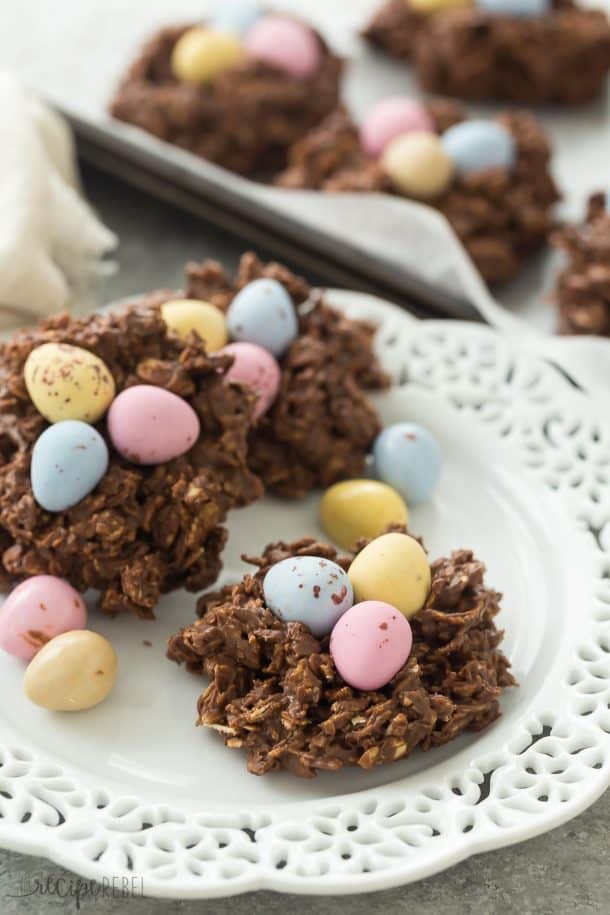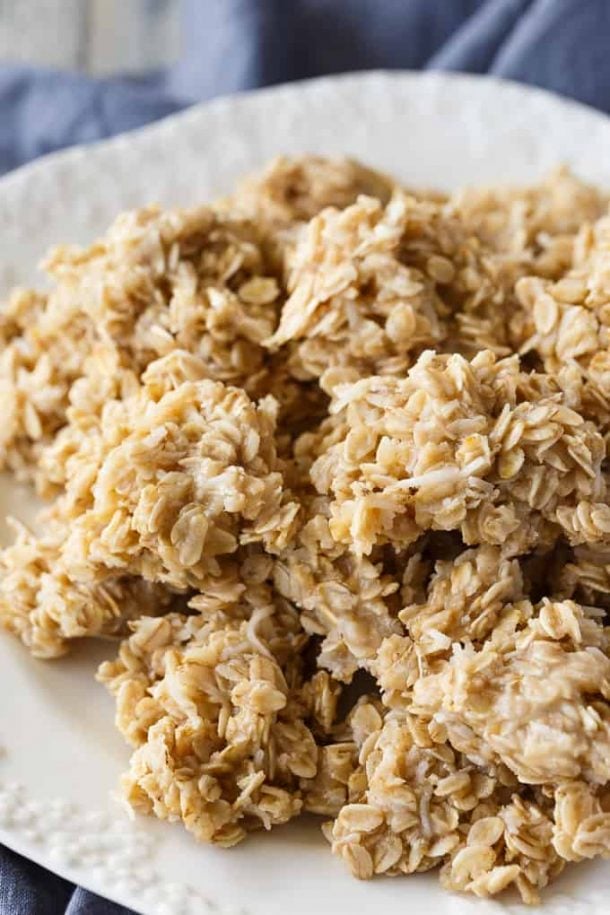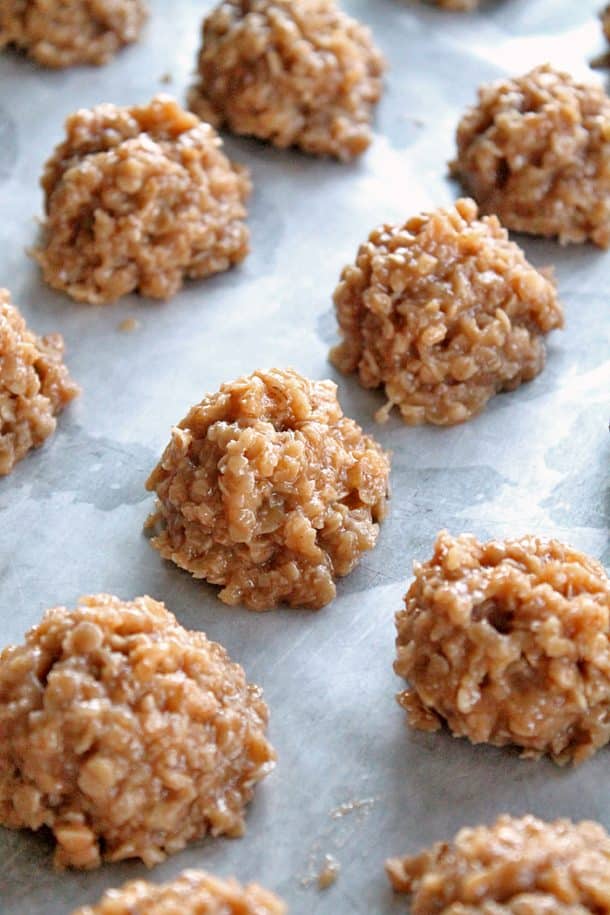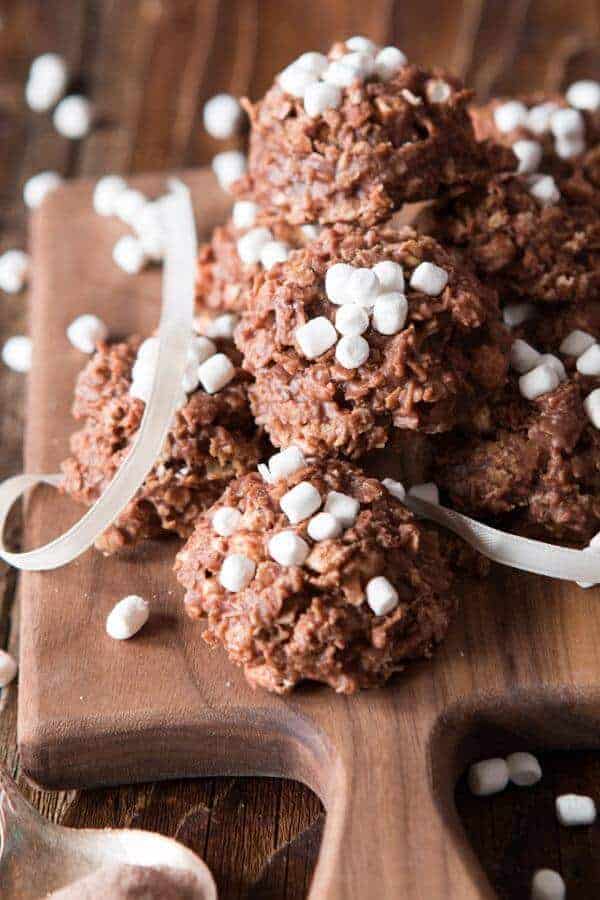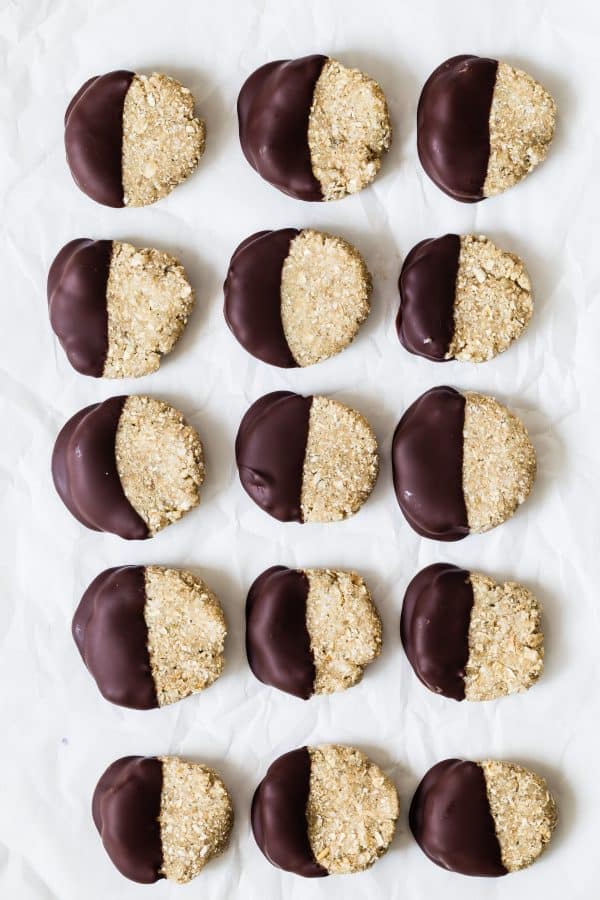 Chocolate Toffee No Bake Cookies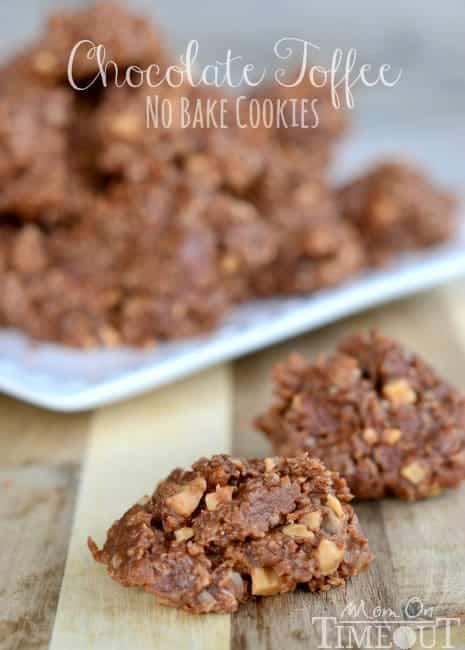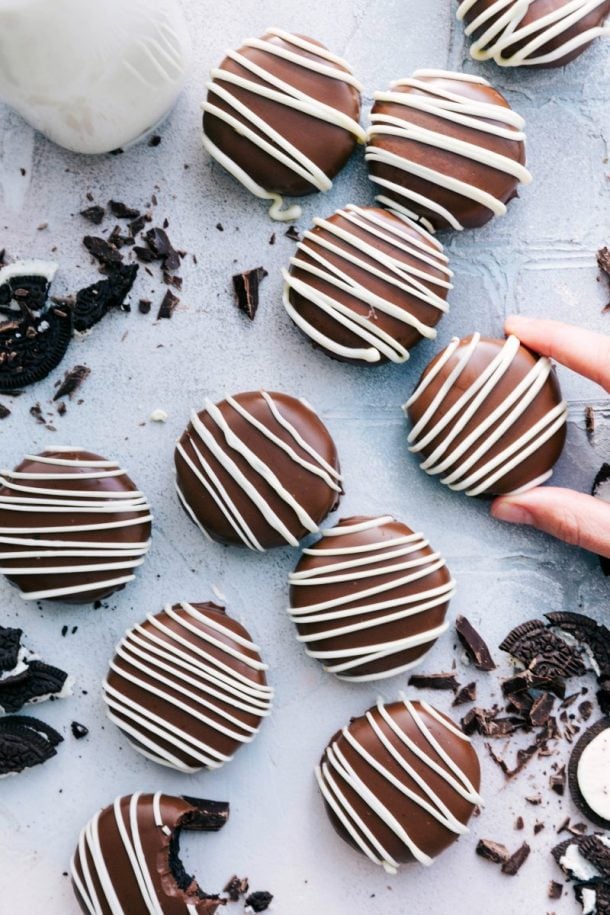 Easy No Bake Avalanche Cookies