Lemon Desserts are perfect for welcoming in the warmer days ahead! Here are 30 of our favorites, from cakes and cheesecakes, to cookies and pies and more!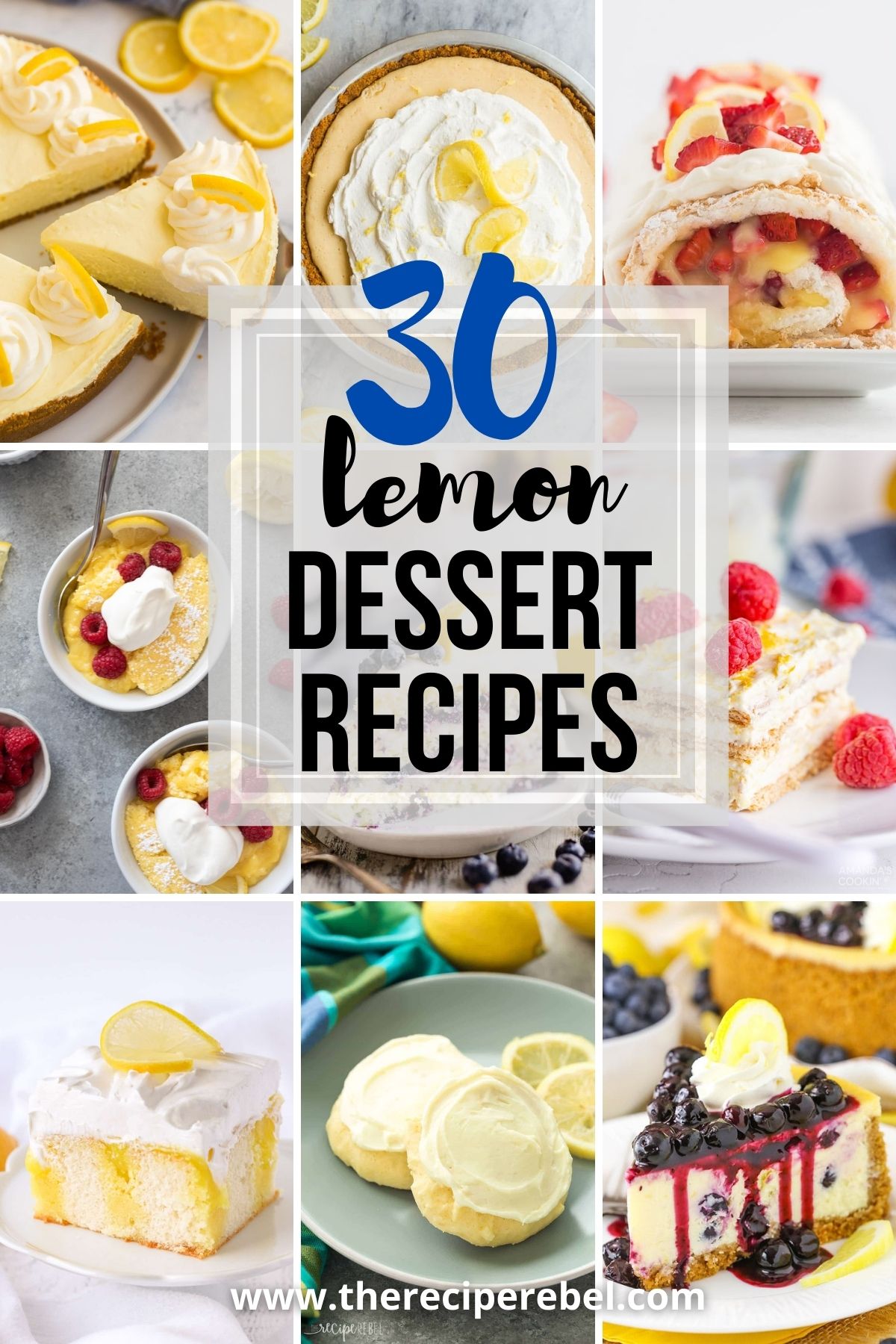 Table of Contents
Why Lemon Desserts Are Perfect for Spring
Maybe it's their bright summery flavors, maybe it's because citrus is in season, or maybe it's a bit of both!
Lemon recipes are a surefire segue into summer, which makes them ideal for springtime baking. Nothing shouts "spring" from the rooftops louder than a beautiful and zesty lemon dessert.
Should You Use Bottled or Fresh Lemon?
Fresh lemon, always and forever!
There's just something about the sensory experience of freshly squeezed lemons that can't be captured in a bottle. The scent, the taste, the freshness – magical. Plus, fresh lemon juice contains much higher concentrations of vitamin C than the stuff that comes in bottles.
How Do You Zest a Lemon?
Zesting a lemon is made easy using a microplane grater for a finely grated zest, or a citrus zester for longer strands. Both of these kitchen tools are quick and easy to use, and worth investing in (IMO)! Here are some other suggestions for zesting lemons:
Potato peeler. A good alternative to quickly zest a lemon if the above tools aren't available.
Cheese grater. Many boxed cheese graters nowadays have a side with small holes, which works well as a lemon zester.
Knife. A sharp paring knife is best to use when peeling or zesting a lemon.
Lemon Dessert Recipes to Try
From fresh and zesty pies to creamy lemon cheesecakes, these lemon desserts are full of bright citrus flavor and perfect for spring!