These Easy Pasta Recipes are perfect for busy weeknight dinners! Quick to throw together, healthy and hearty!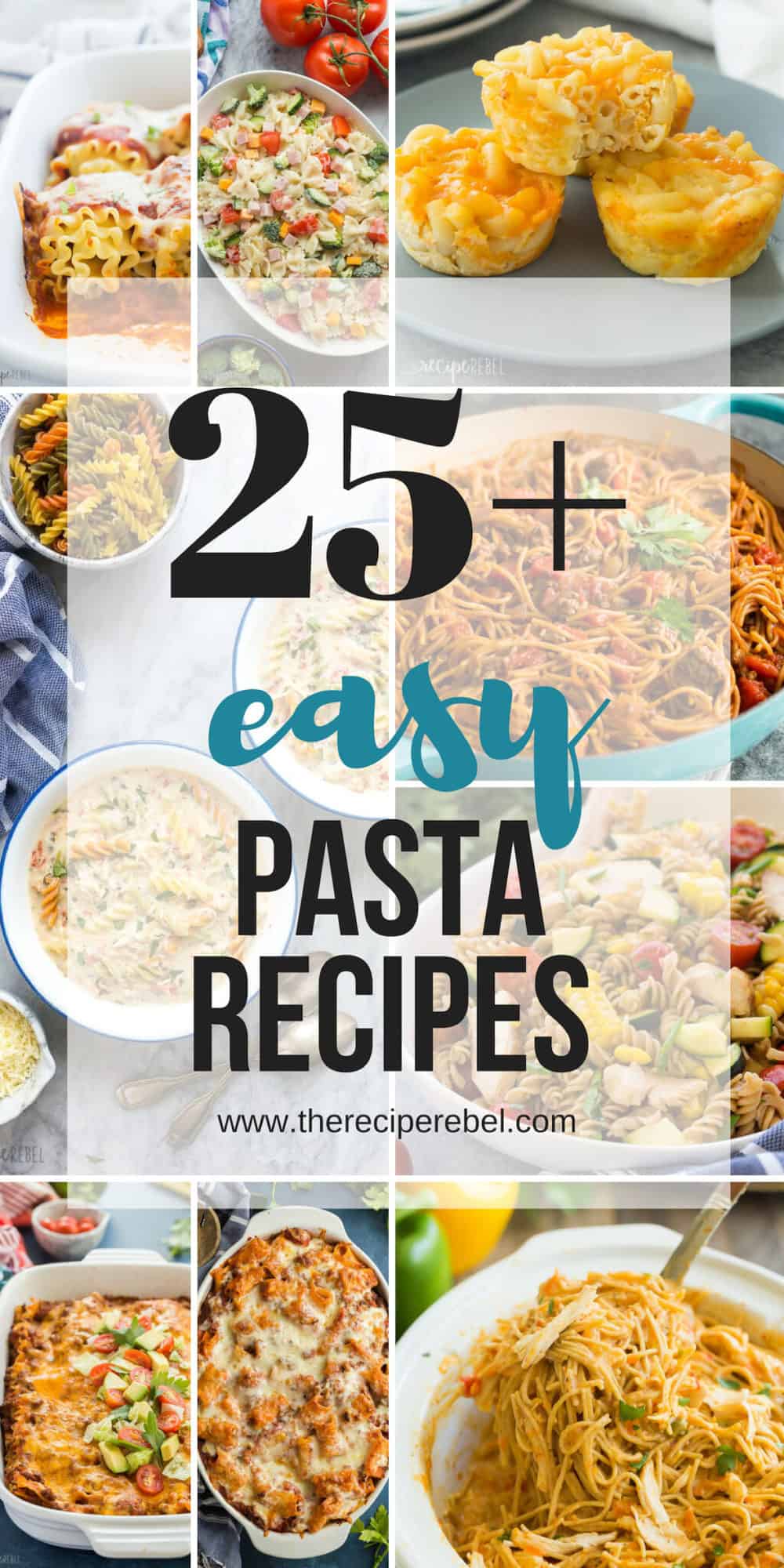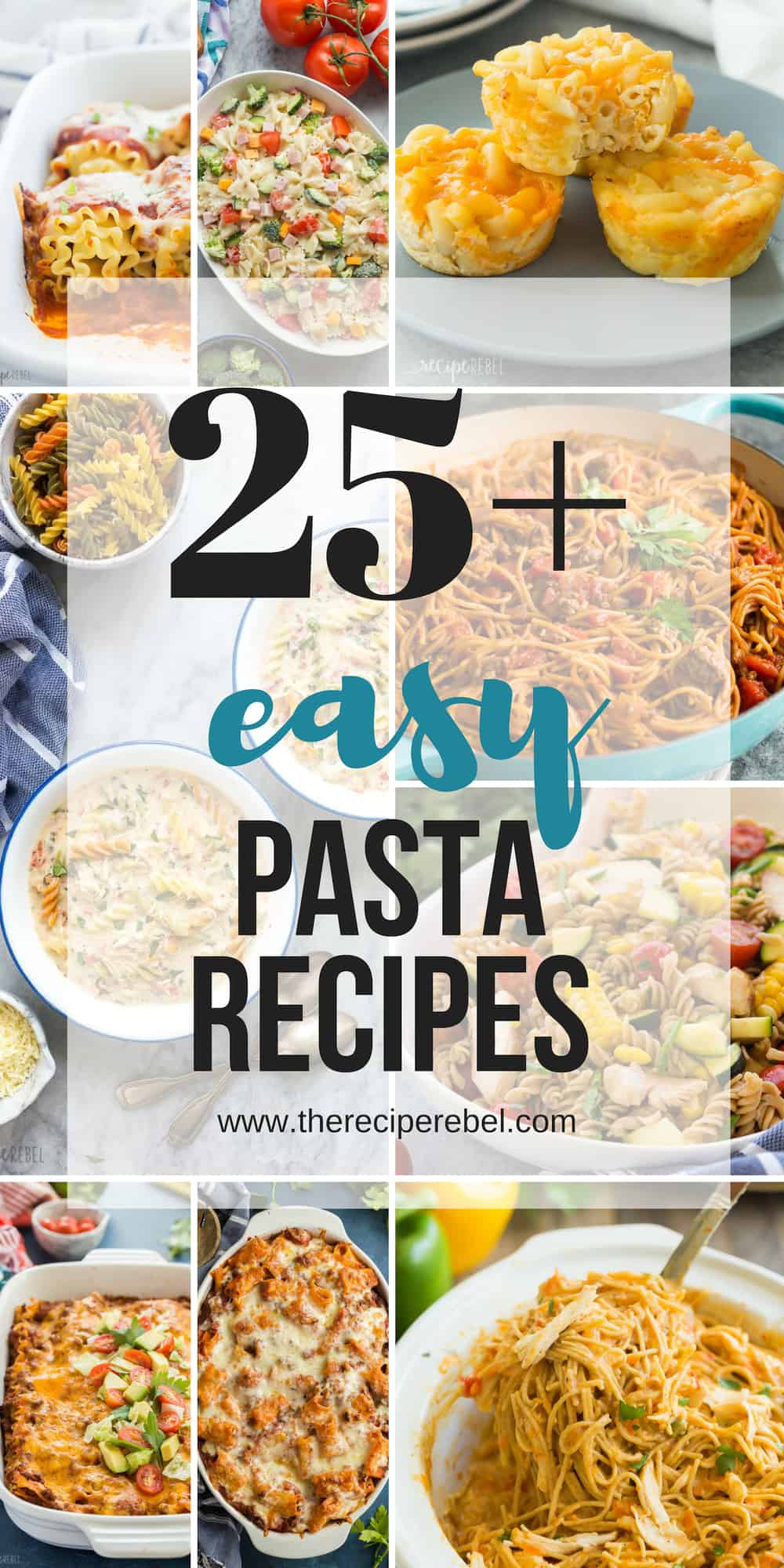 If there's one thing that I know is going to be a hit for dinner around here, it's a great pasta recipe.
We are all big pasta lovers, and these easy pasta recipes are ones that I save for when life gets really crazy!
Most of these recipes are simple and quick to prep. Many can even be made entirely in advance and just thrown in the oven before dinner time!
So whether you have young kids who always seem to need your attention around 5:00pm, or you have teenagers who are running to practices, games and recitals, or you are busy with work and barely have time to make dinner, if you crave simple, healthy meals — these are the easy pasta recipes for you!
Different types of pasta:
We love all pasta.
It's versatile, and pairs well with pretty much anything.
It's easy to prep or make ahead to save on time later.
It can be hearty and comforting — a baked pasta for a cold day — or a light and fresh summer pasta salad.
Our favorite varieties of pasta are the ones that pack an extra nutritional punch: with added fiber, whole grains, plenty of protein and extra veggies. I love feeding these to my family knowing that they're loaded with the fuel they need!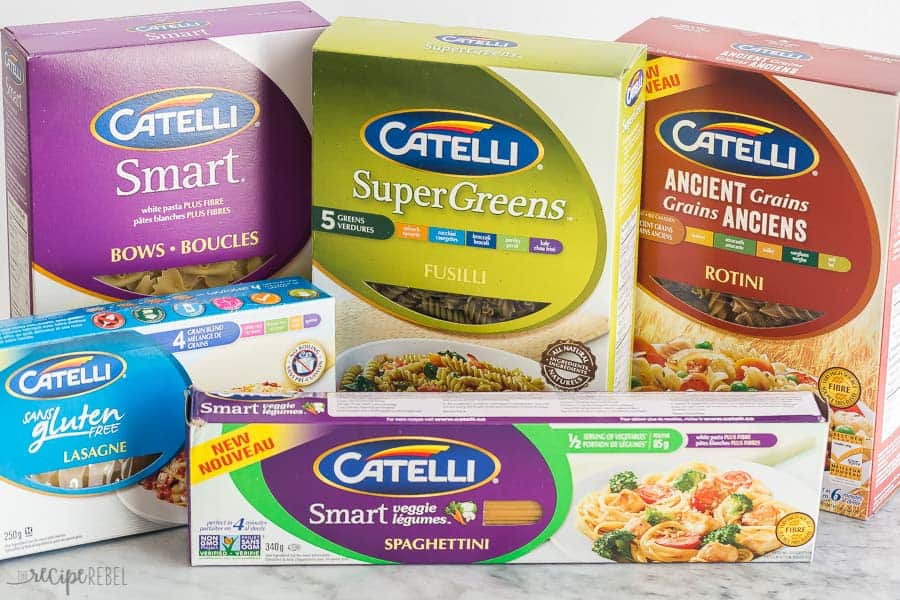 Thankfully, my kids are big lovers of raw veggies.
But getting them to try out a new dinner recipe with ingredients or flavors they're not familiar with? Good luck!
Because Catelli's Ancient Grains, Smart and Smart Veggie, and Gluten-Free pastas are a staple here and something they already love, it's a little easier to get them to try something out (or sneak some cooked veggies into the meat sauce) when they're getting a meal that looks familiar!
Tips for making this easy pasta recipes ahead:
Many pasta casserole recipes can be prepped entirely ahead of time, then either refrigerated or frozen for later that day or 2 or 3 months down the road. These are great for stocking up your freezer (or gifting a healthy meal to a family in need!).
To prepare pasta ahead of time for easier weeknight dinners, you can also cook the pasta until al dente, then drain, coat in a couple tablespoons of oil and allow to cool. Refrigerate in an air tight container, then simply shock in some boiling salted water before serving.
Tips for making healthier choices at the dinner table:
Swap regular white pasta for whole grain or a veggie-loaded variety like Catelli's Smart Veggie — it has the same great taste they love but with high fibre and added veggies!
Stick to sauces that are vegetable based — a simple tomato or meat sauce with extra veggies, or get creative and add in pureed vegetables (butternut squash is a popular choice!) to your pasta sauce during cooking.
Swap heavy cream for milk or evaporated milk for a lighter but still hearty meal. Go primavera style and toss in whatever produce looks good at the grocery store that week!
*This post is generously sponsored by Catelli and I have been compensated for my time. As always, all opinions are my own.
Easy pasta recipes: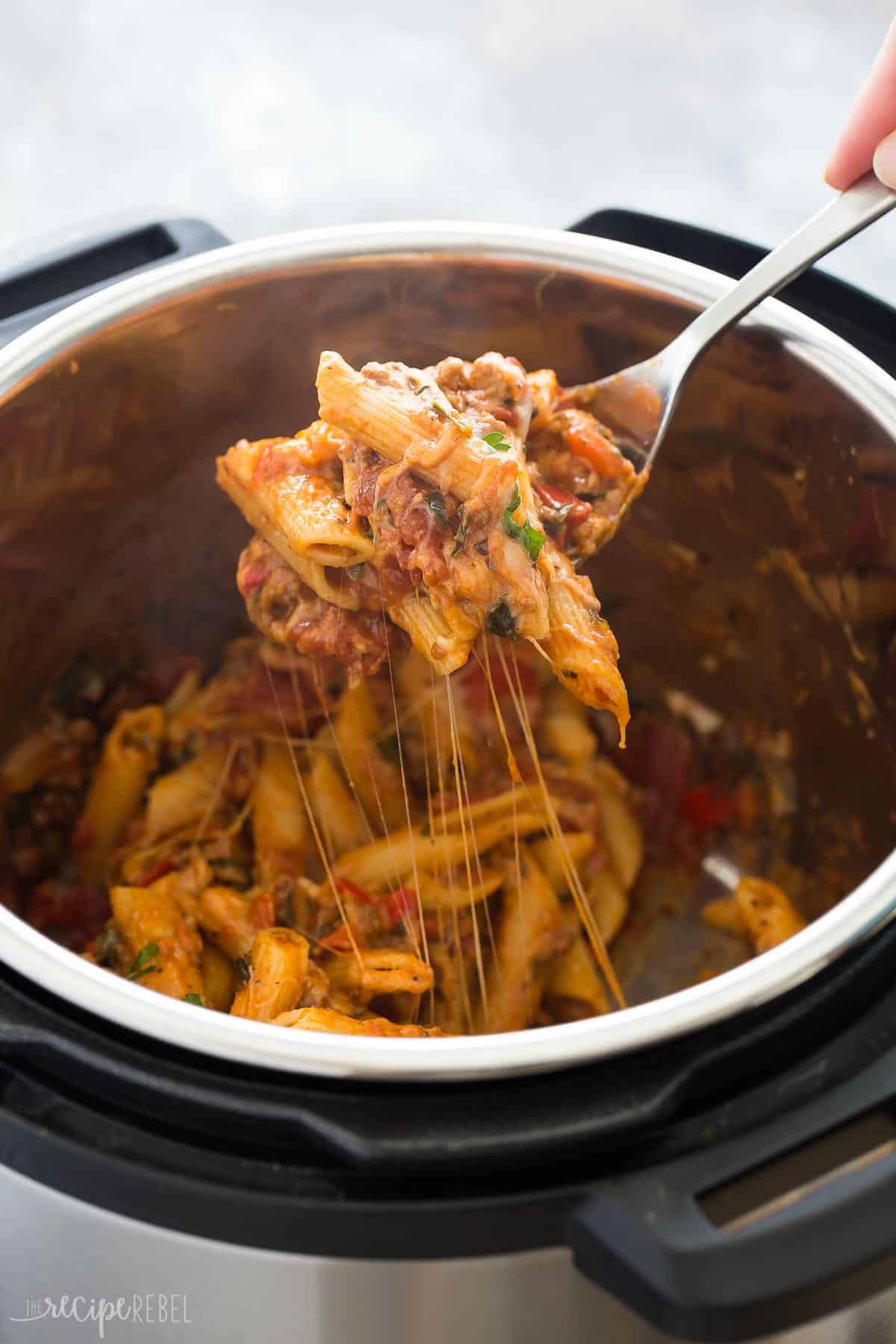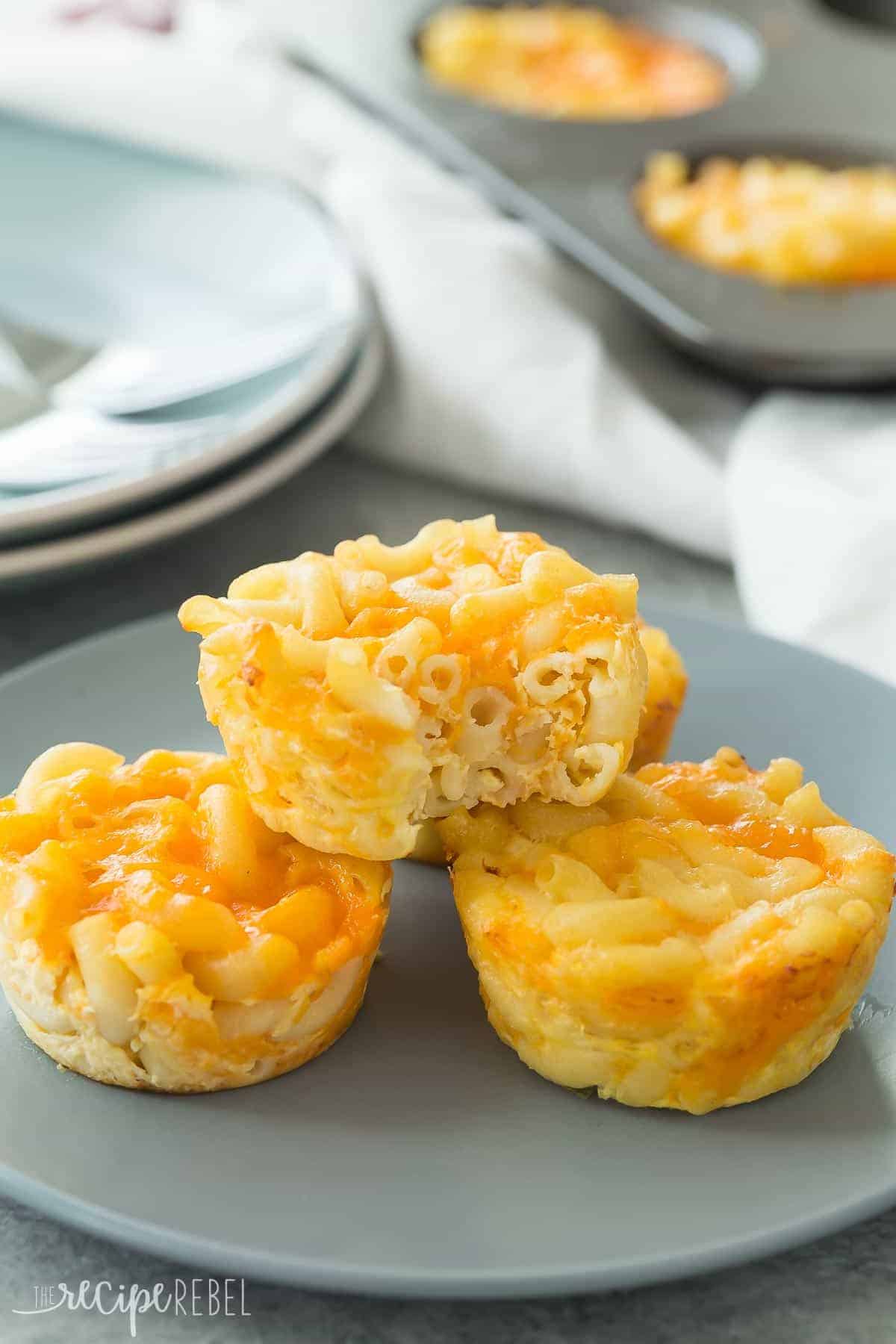 Healthier Slow Cooker Spaghetti and Meat Sauce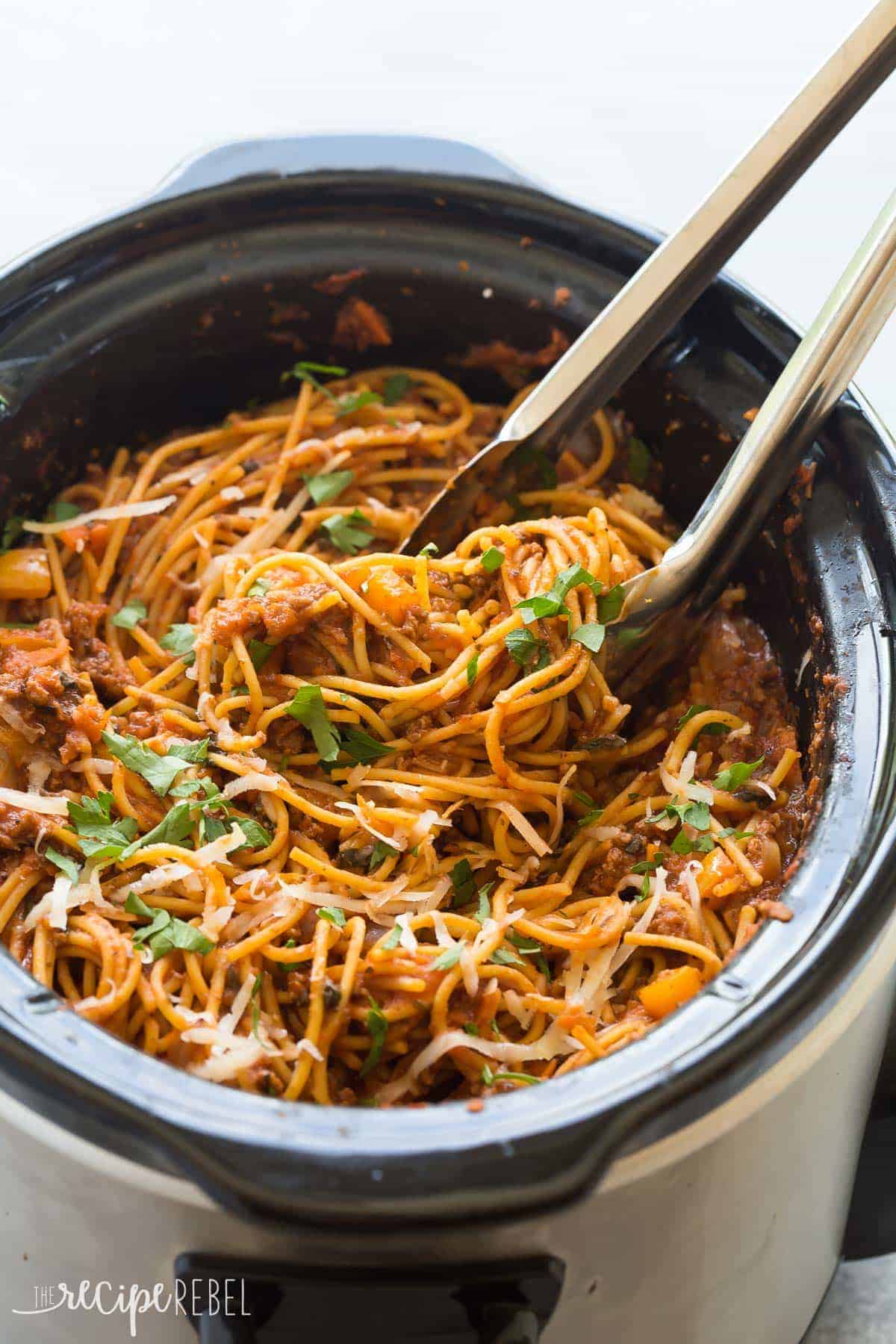 BBQ Chicken Pasta Salad with Tomatoes, Zucchini & Corn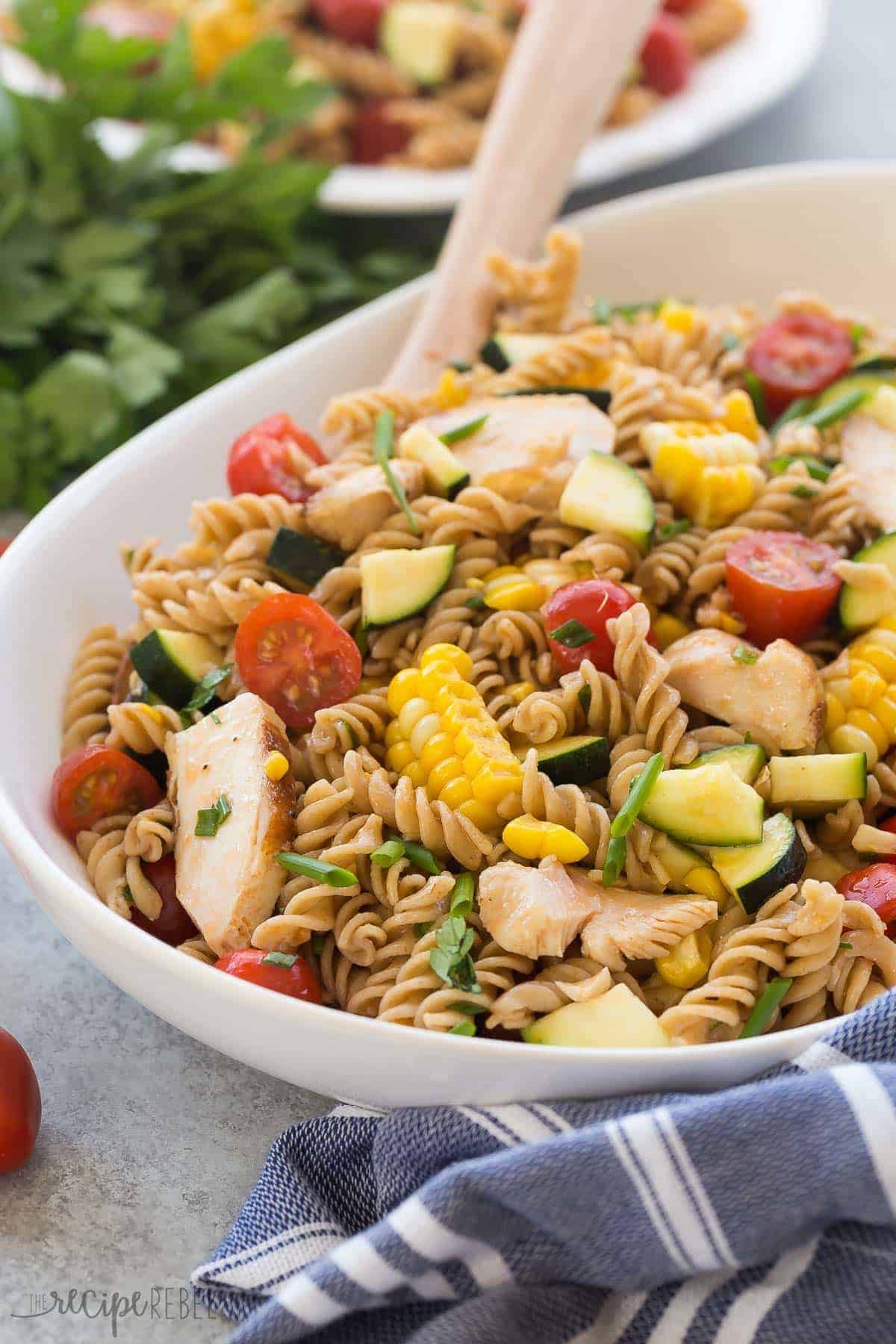 White Chicken Lasagna with Ham and Spinach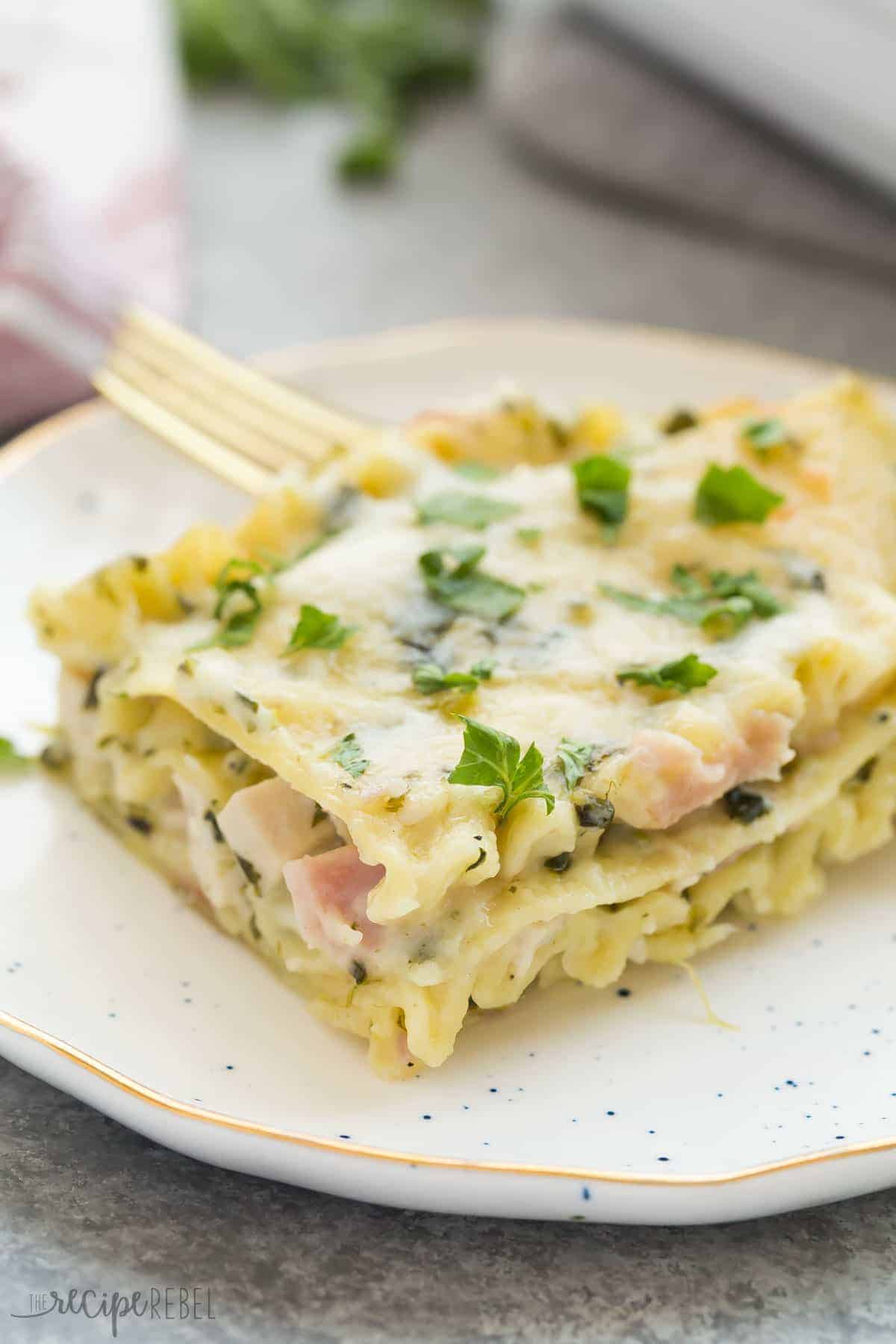 Creamy Italian Slow Cooker Chicken Noodle Soup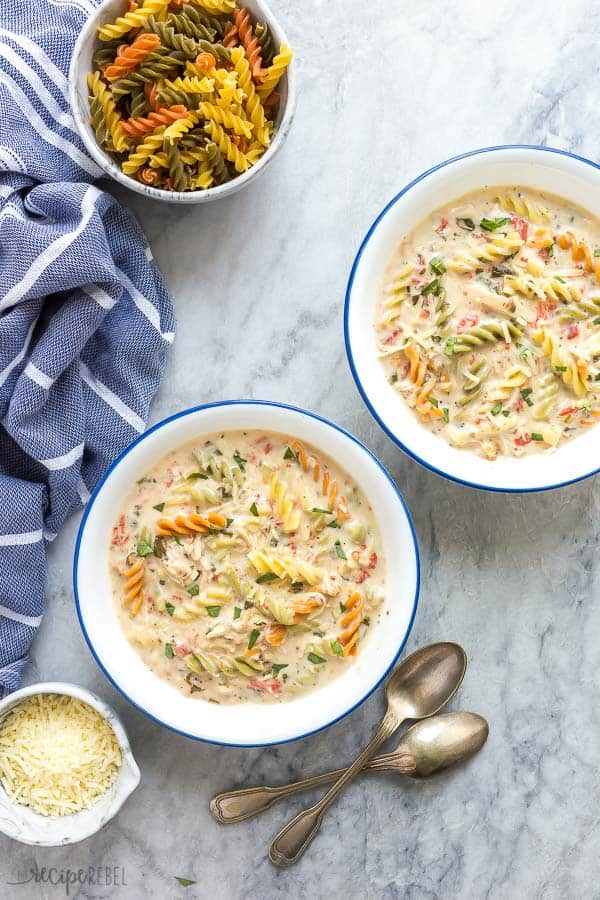 Creamy Ranch Bowtie Pasta Salad Recipe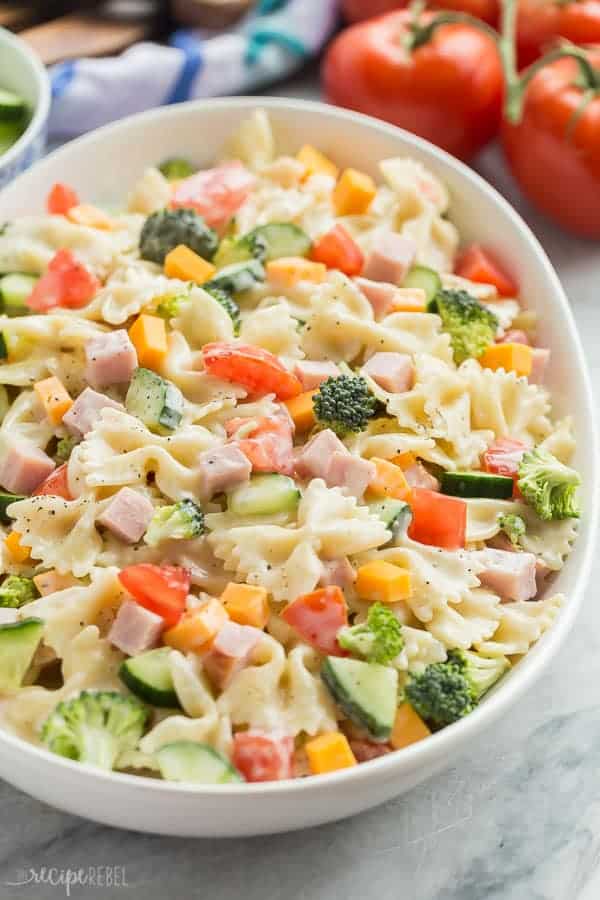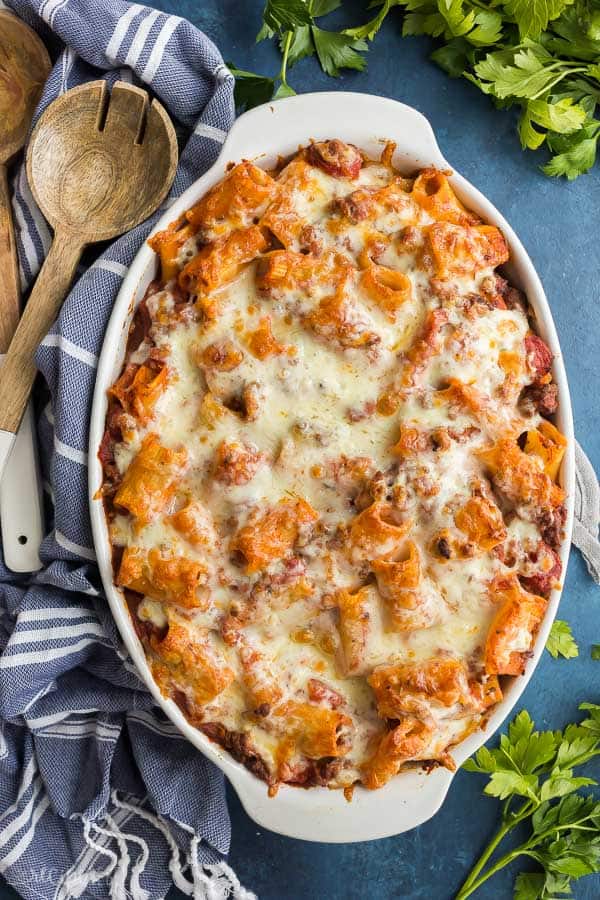 Healthy One Pot Spaghetti and Meat Sauce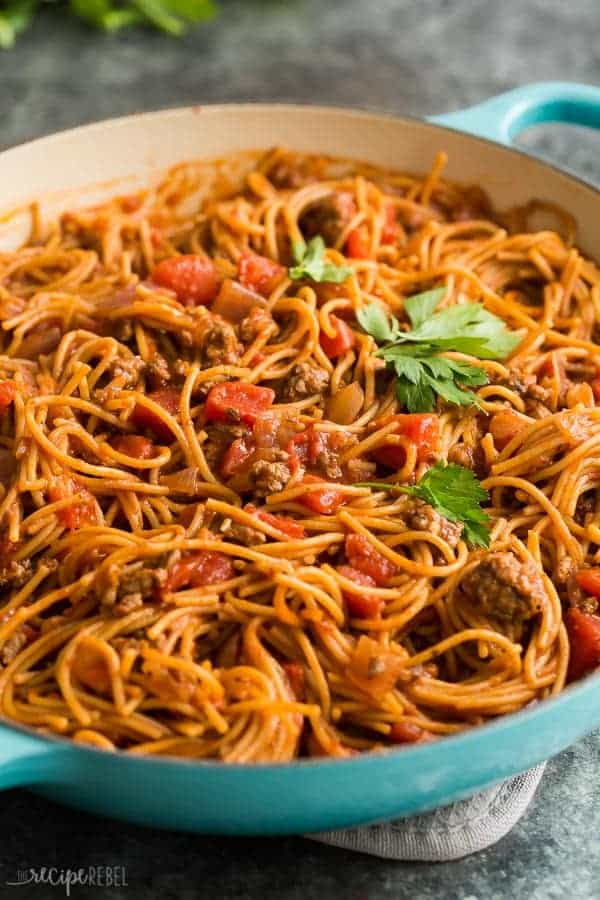 One-Pot BBQ Chicken and Bacon Pasta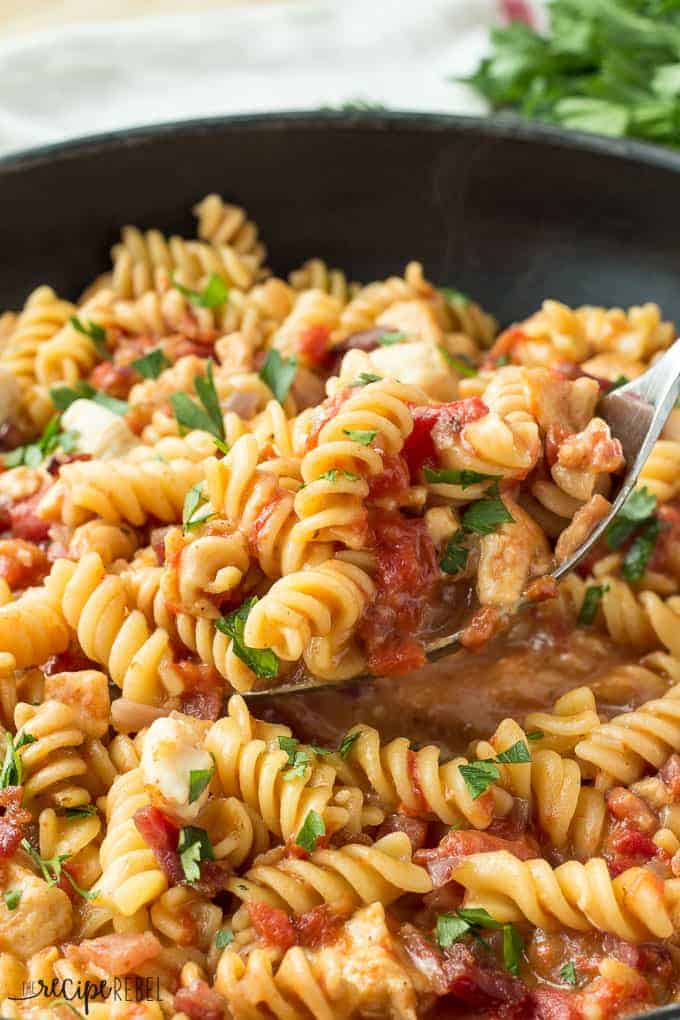 Healthier Slow Cooker Hamburger Helper Recipe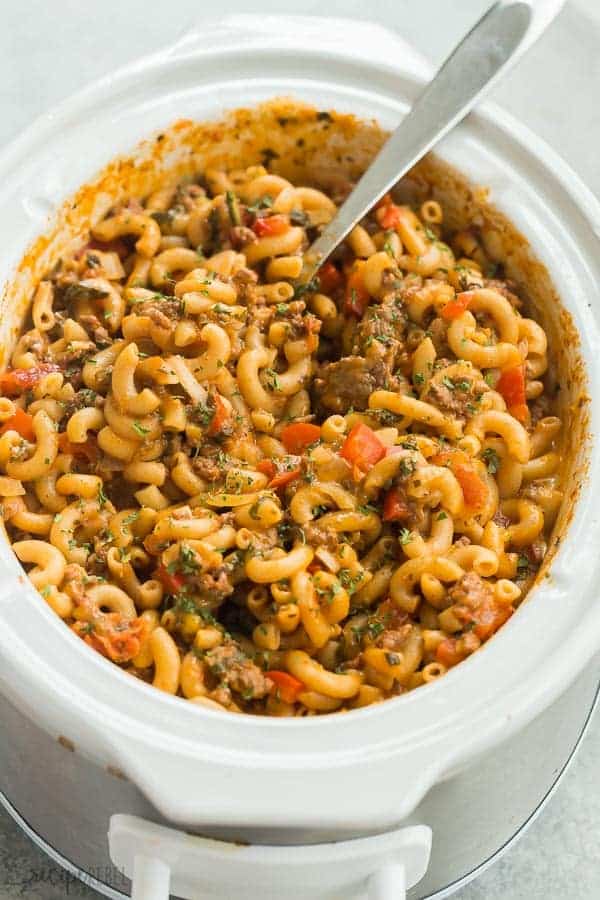 Cheesy Crockpot Chicken Spaghetti Recipe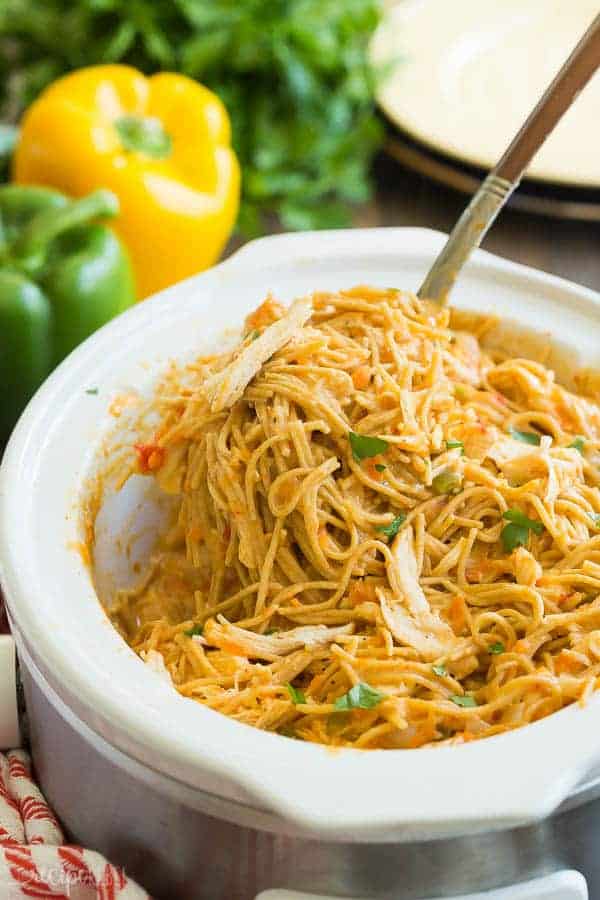 Easy Pepperoni Pizza Lasagna Roll Ups Recipe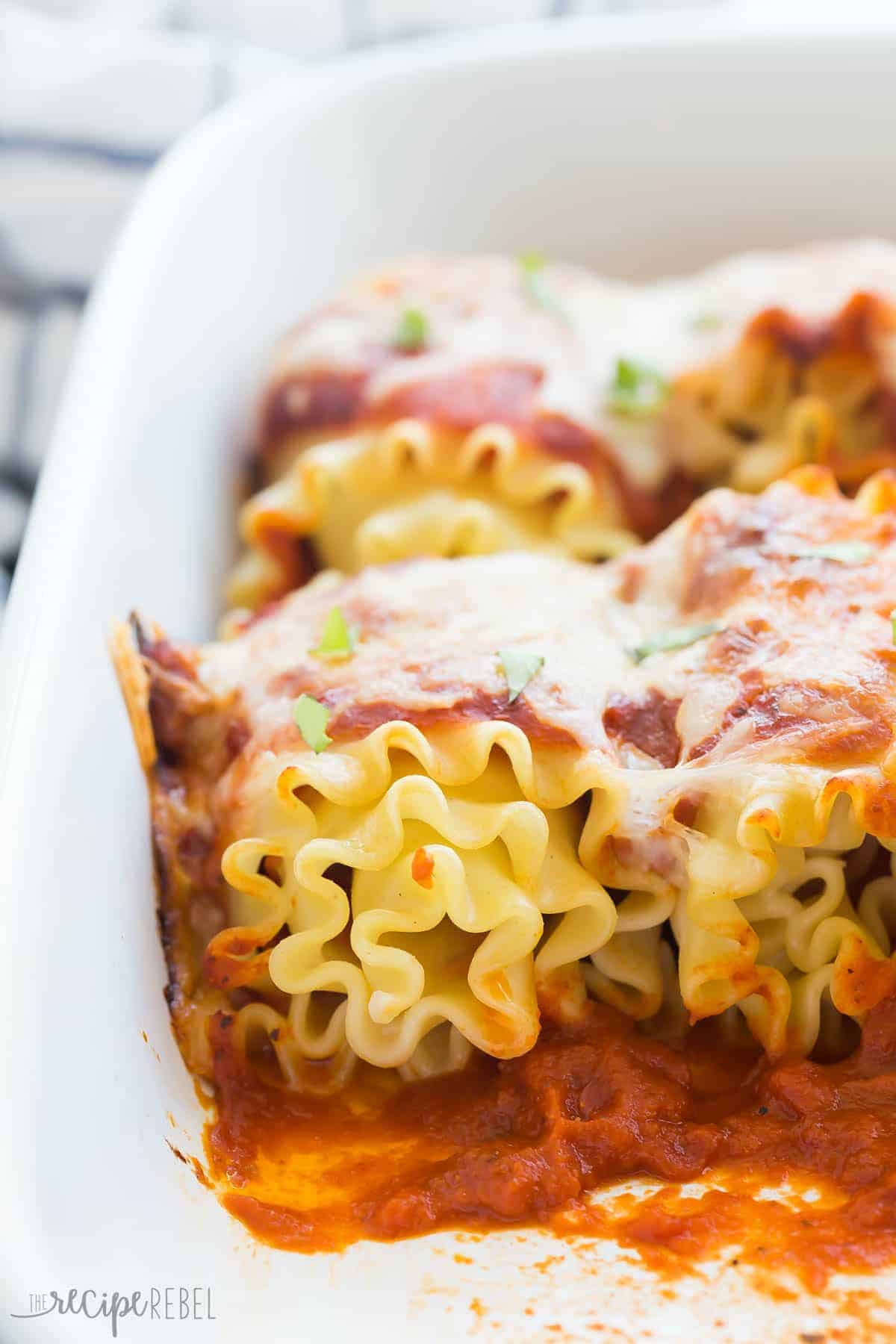 One Pot Chicken Chow Mein Recipe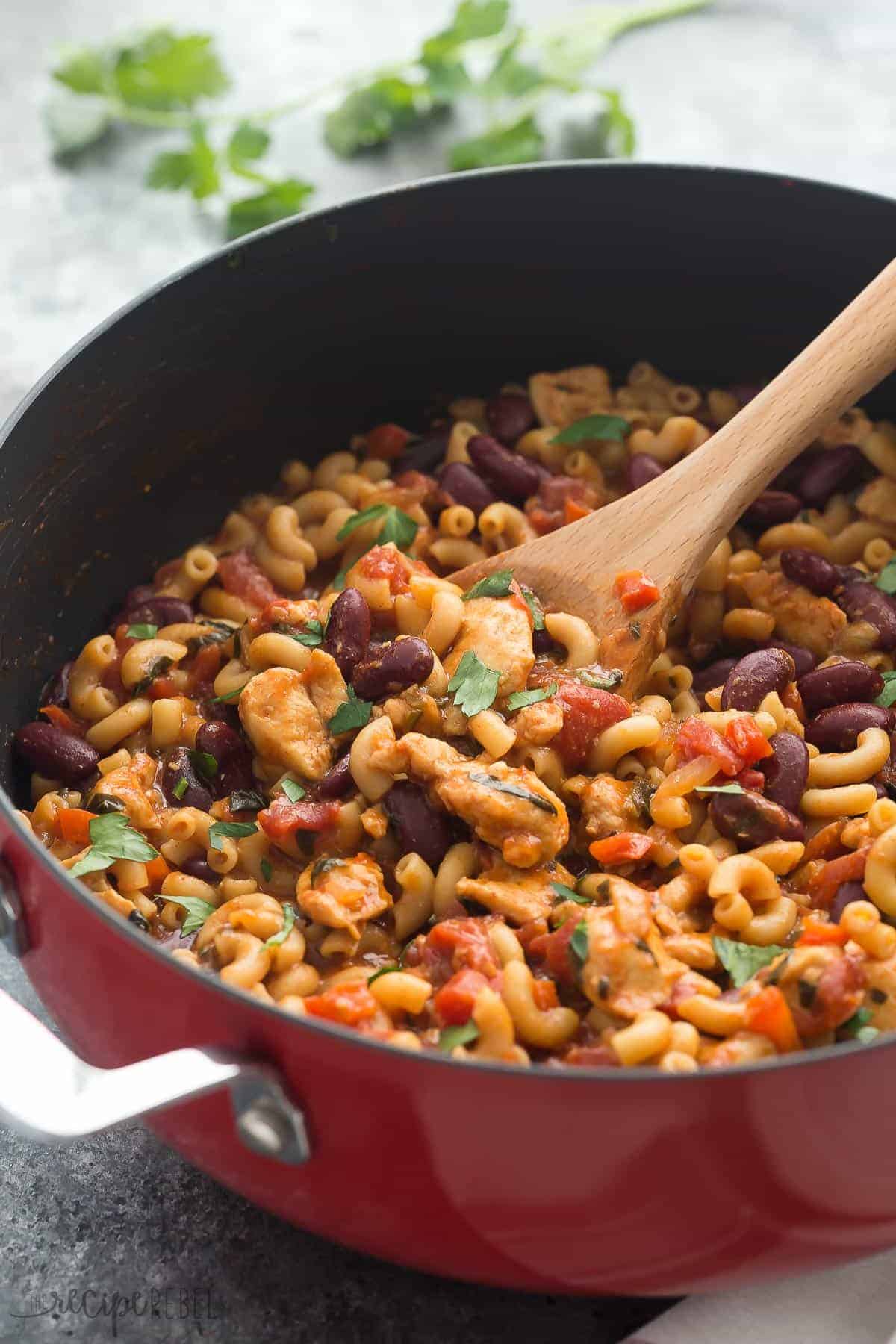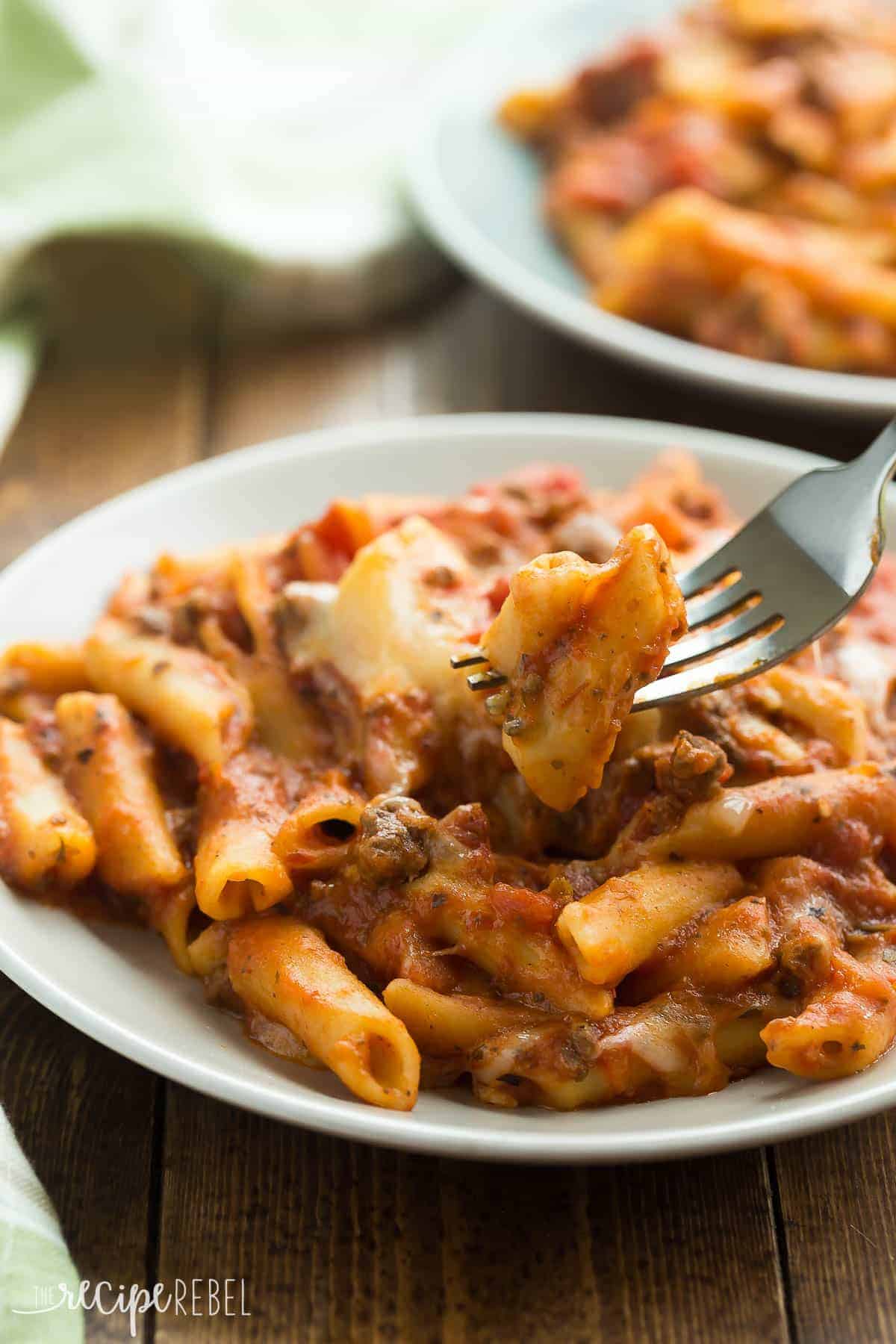 More easy pasta recipes from Catelli
One Pot Mushroom and Zucchini Pasta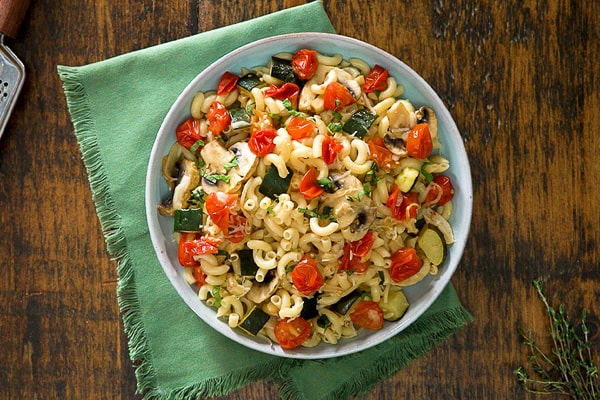 Oven-Baked Tex Mex Fusili Pasta