Sharing the TWO things that can be a big problem down the road if you don't know about them now! What I wish I had known then that would make my life so much easier today.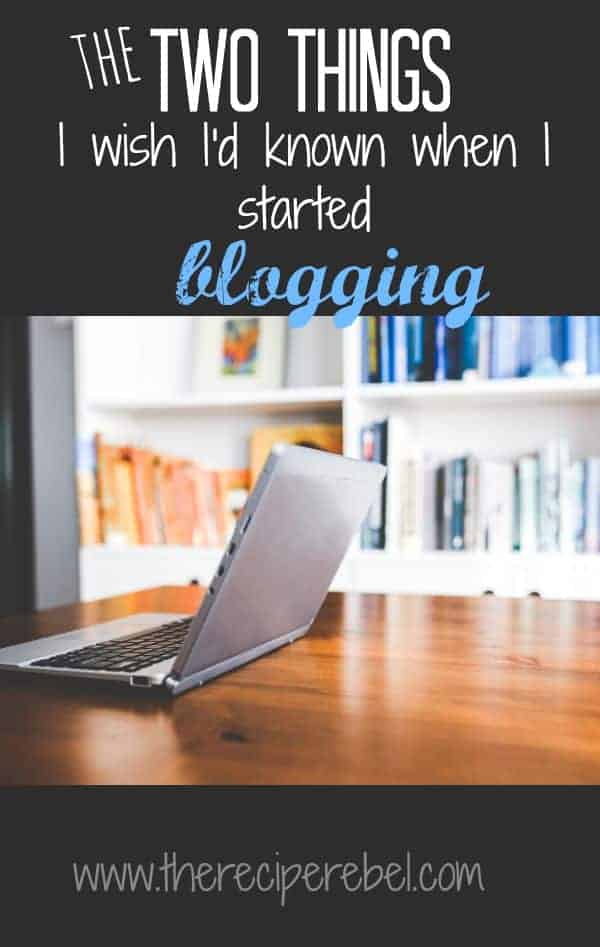 #1. SEO
If there is anything I would tell Ashley of February 2014 now, it would be this: know what SEO is.
If you're actually reading this, you're probably a blogger, or have some sort of web site (or you're really, really bored).
If you're a blogger, or you own some sort of web site, most of you are going to be closing this and heading to a real blogging expert now who is actually going to challenge you. But maybe, just maybe, there are a few of you out there who don't really have a good idea what SEO — Search Engine Optimization — is (does anybody??) and maybe you might want to make sure you're not making the same mistakes I made for Way Too Long.
*These resource posts are geared toward bloggers who are just starting out, or just thinking about starting out, and who want to know what I think are the most important things to focus on right from the beginning.
I wrote many, many, many blog posts before I realized that SEO was a thing. I blame this on my lack of interaction with other bloggers (*read: find some blogging friends who are going to let you know when you're making stupid mistakes!). Bloggers are really good at networking and helping each other fix problems — you need them.
And sometimes I got lucky, and I managed to throw in a few keywords here and there. And that's about as far as it got.
But then you get to a point, maybe a year later, when you're making a little bit of money from your blog. And you think, "maybe I could make a little bit more." You decide you'd really like to be friends with Google, and then you realize you've written 100 posts that are not "optimized".
You don't have to do a bunch of research and pull your hair out over it. Just at least do the bare minimum so you're not kicking yourself later!
The Bare Minimum:
1.) Install the Yoast SEO plugin: it's free, and you need it. At the very least, fill in the General section and make sure you're getting green lights everywhere. The Yoast SEO plugin helps to make sure that your keywords are in all the right places, so pick one keyword, and try to stick with it as you're writing. This doesn't mean that you have to write unnaturally. This just means that you should write your title or keywords in the same order in at least a few different places, and plug that keyword in your plugin (which shows up on every post), and make sure it's all green.
There are lots of other things that the Yoast SEO plugin can do, but at the very least, do that!
2.) Don't pick weird names for recipes: there are some recipes that I named, and now I have no idea why I named them something so strange. Try to think about what people would search for if they were looking for that type of recipe! What kinds of things would stand out to them? Also, think about the order people would type them when they're typing. What would people actually type in who are looking for that? (And yes, there are other things to keep in mind like "long tail keywords" and search competition, but we're talking the Bare Minimum here — a good start is better than having no idea).
3.) Keep site speed in mind, even in the beginning: Site speed is a bigger part of SEO than I ever imagined when I thought I kind of knew what SEO was. The thing is, when you have 10 posts and 25 images on your site, your site is probably still going to be pretty fast. It's only when you get to 100, or 200 posts that you really start to notice all of those mistakes you made before! Which leads me to:
#2. Don't upload images that are 1MB in size.
Now, most of you are sitting there chuckling to yourself, thinking, "she did what?!?!" But just maybe there are a few people left out there that don't realize this will hurt you in the long run.
When I started blogging, I would edit my photos, save at the best quality, not even resized, and upload them to the blog.
Eventually, I started resizing them, or reducing them slightly… and then I started to catch on and reduce them even more, until I got to the point where I usually upload photos that are between 80-100kb.
So I've reduced my photo sizes by 90% over the last year. And you can just imagine what kind of havoc those 1Mb+ images are wreaking on my site!
The worst part is that there's no easy way to fix this. You can install an image optimizing plugin, but they really aren't effective at all. The only way? Take your photos down and resize them.
The Bare Minimum:
1.) Resize your photos so they fit exactly on your blog — not smaller, not larger.
2.) Take it a step further and optimize your images (or if you use Lightroom, restrict image size to 100-150kb) so that they're no bigger than 100-200kb.
PREVIOUSLY IN THIS SERIES: How to Start a Food Blog (How I Started My Food Blogging Business)
So I know if you're an experienced blogger, or if you're not a blogger, you might not find these posts all that useful. And that's okay! All I really want is to be able to help those who are just starting out avoid making some of the same mistakes I made in the past.
Seasoned food bloggers: I'd love to hear your thoughts! What is something you'd tell your beginning food blogger if you could?