Because any meal a kid can eat with chips is a winner for sure.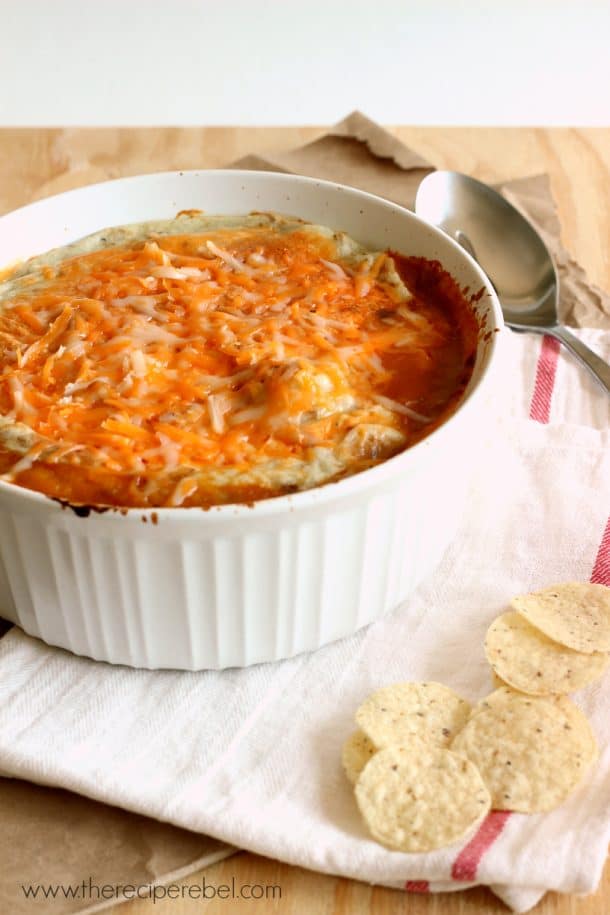 Actually, I like eating my meal with chips for utensils just as much (or more) than my kid does. It's just fun, right? And you get to eat chips for supper!
As I've said only about a hundred times before, I like new spins on classic dishes. Everyone is a little more open-minded about trying something if they have some idea what it is.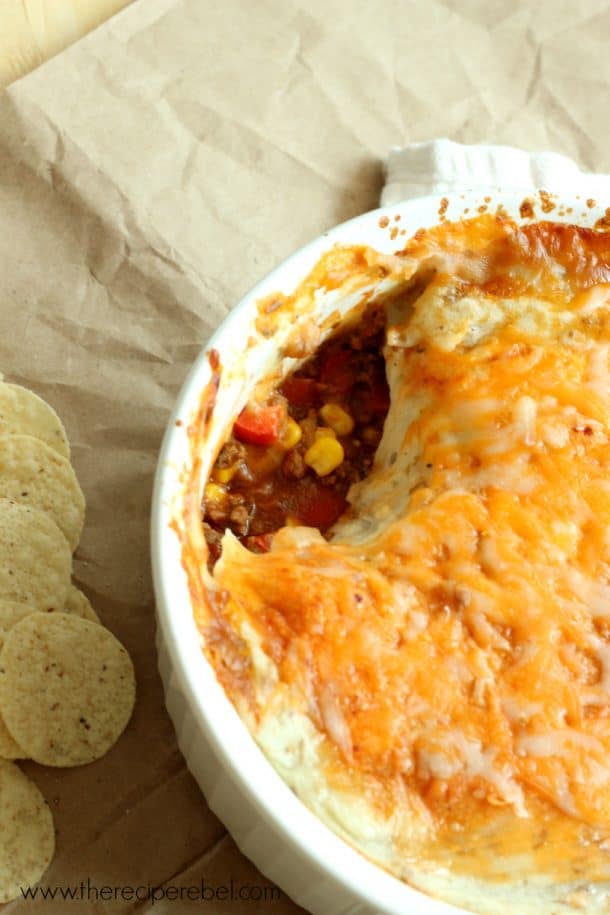 And especially if you serve chips with it.
And cover it with cheese.
I know I can convince myself to put a lot more veggies into a dish if I know those two things are guaranteed.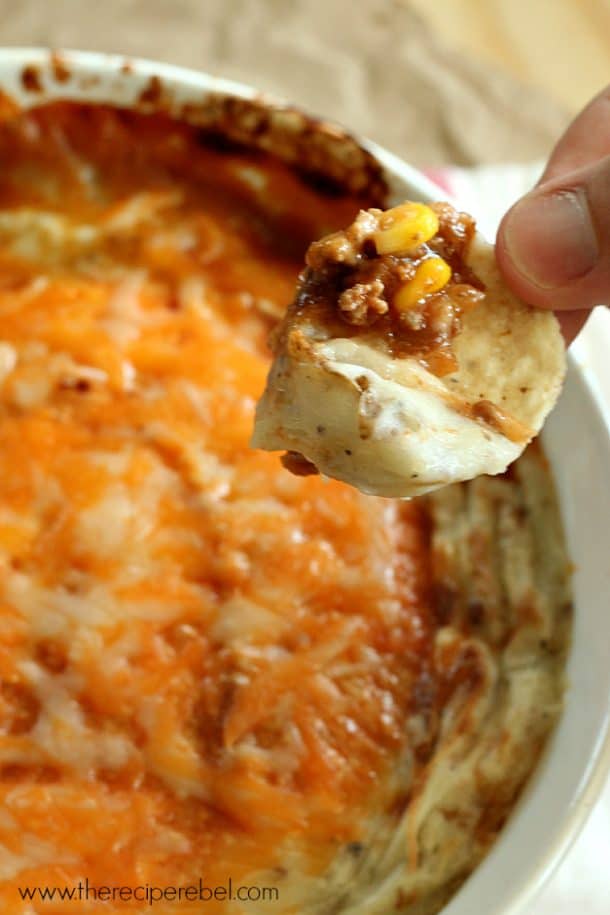 Maybe you've noticed, but we're big on comfort food around here. And mashed potatoes is a favourite, albeit one that doesn't get made very often. But when you need something to cover those vegetables up with, mashed potatoes and cheese is the perfect thing.
Ingredients
1

lb lean ground beef

1

red pepper, chopped

1/2

medium onion, chopped

2

tsp taco seasoning (to your tastes)

1/2

tsp cumin

1/2-1

tsp salt (to your tastes)

1

cup frozen corn

1 1/2

cups salsa

6

medium potatoes, diced

1/2

cup milk

1/4

cup butter

salt to taste

1

cup shredded cheese
Instructions
In a large frying pan, fry beef, pepper, onion, taco seasoning, cumin and salt until beef is browned and vegetables are tender. Adjust seasonings to taste.
Stir in corn and salsa. Pour into a 2.5qt casserole dish and set aside.
Boil potatoes until tender, about 10-15 minutes depending on the size of your dice. Mash with milk, butter, and salt. Spread on top of beef mixture in casserole dish.
Top with shredded cheese and cover with a lid or tin foil. Bake 20-25 minutes until heated through. Top with cheese and return to the oven until cheese is melted.
Recipe Notes
To make ahead, prepare up until baking point and refrigerate. Pop it in the oven when you're ready to eat. You might need to add 10-15 minutes to baking time to ensure everything is reheated.