A healthy breakfast or snack to boost your metabolism and fill you up! You'll never guess my secret ingredient 😉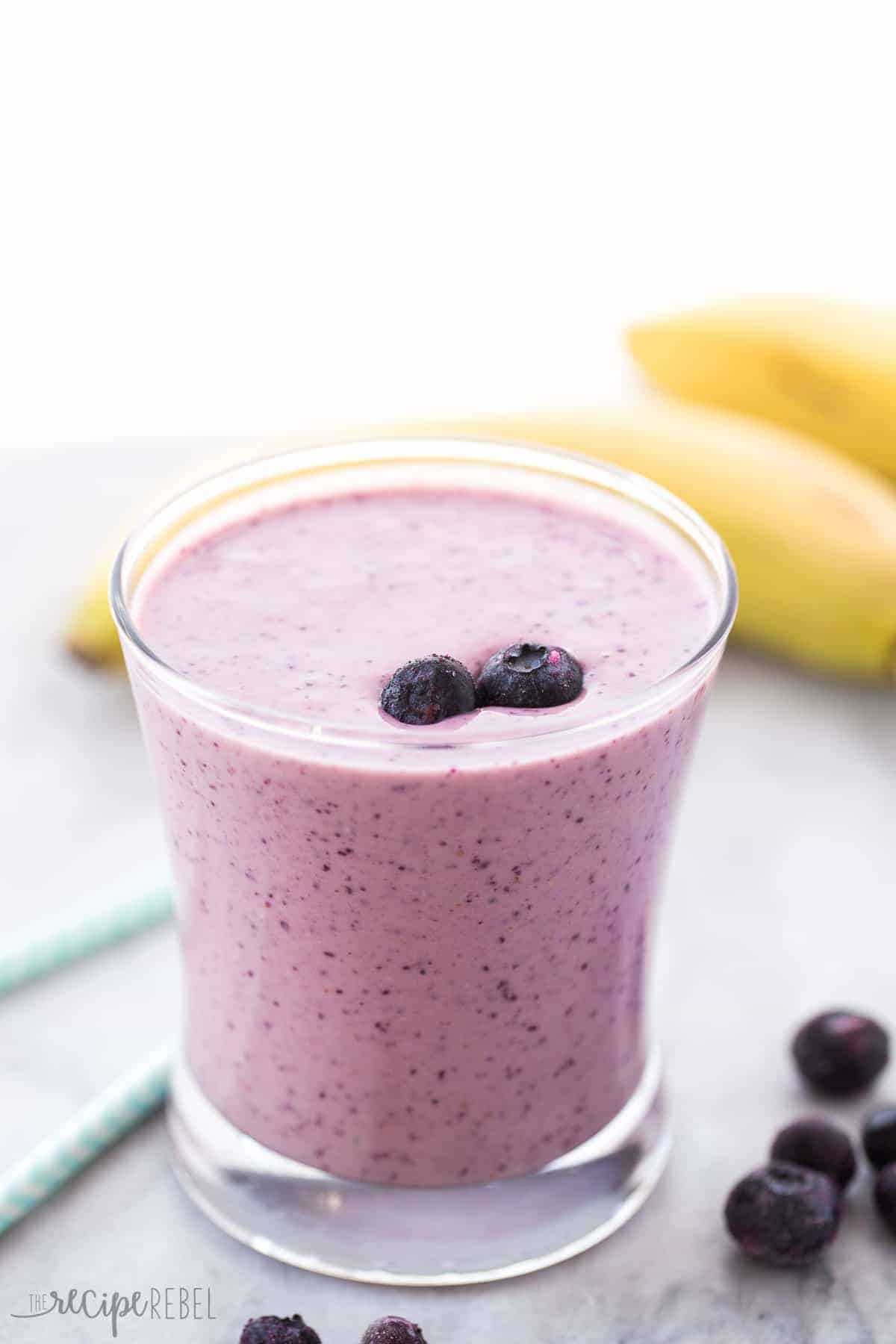 How is that for your typical January 6th recipe post, hey? Not just a smoothie, but a metabolism-boosting smoothie!
This is not some miracle smoothie that will magically undo all the Christmas cookies, candies, chocolate, gravy, etc. And no, I don't know (nor do I care about) the amount of protein or calories in it. I'm not going to make you a bunch of promises about how if you drink this smoothie 14 times a week you will lose 10 pounds.
Before I had kids, I was really into nutrition (I know, right?! You think that's totally weird!). I soaked up all the information available on the internet and health magazines, and loved it all.
But man, I am too busy to care about the exact number of whatever that is in everything I'm eating. What I've taken with me, though, is the knowledge of what's good for me.
And sure, I completely ignore it sometimes (have you seen my December?!). But that doesn't mean I don't eat pretty well most of the time so that I can enjoy the things I want to enjoy in moderation the rest of the time.
So although I'm not really big on smoothie recipes (I just throw a bunch of good stuff in a blender and go!), there is one thing I've been adding to my daily smoothies for quite some time, and I think of it a bit as my Secret Weapon.
Green tea.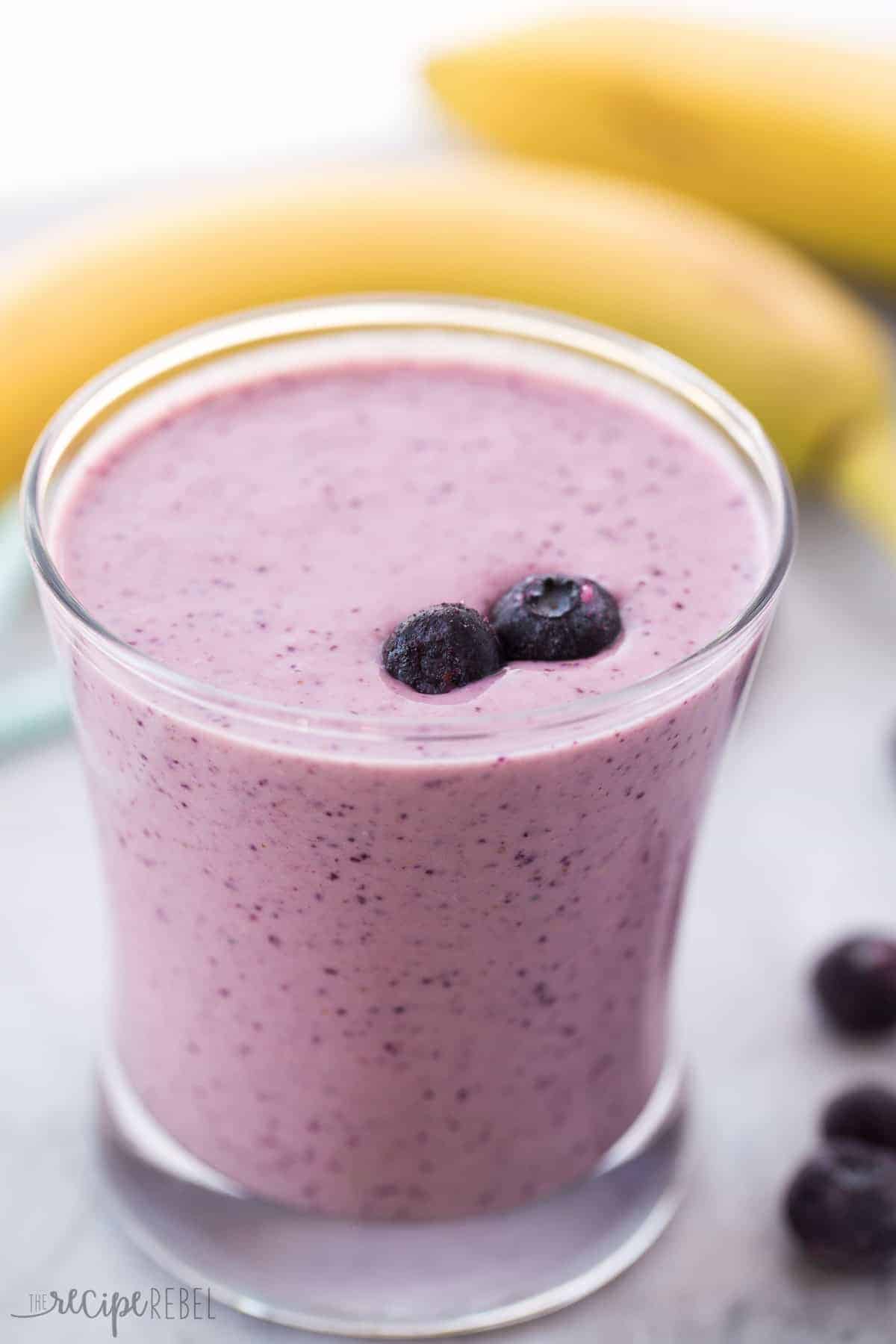 I know, it's not that radical. But in most smoothie recipes I see, milk or juice is used as the liquid, and not that those things aren't good for you (well, milk in particular), but I love using tea as my blending liquid because it is a big metabolism booster! And because I actually really dislike tea.
You don't taste the tea (at all — I promise! Unless you want to and you add more), but I know it's great for your health and boosts metabolism (and because coffee doesn't go so well in smoothies…). I usually pick out a berry-flavored green tea with ginseng, and it pairs well with whatever fruit and yogurt you want to add.
Along with the tea, I throw in banana (potassium and fiber), berries (antioxidants and fiber), low fat Greek yogurt (protein and calcium), and quick oats (fiber and protein), but honestly? As long as the things I'm throwing in are good for me, I don't really pay close attention to what and how much.
Metabolism Boosting Smoothie
A healthy breakfast or snack to boost your metabolism and fill you up! You'll never guess my secret ingredient 😉
Ingredients
1/2 cup strong brewed green tea
1/4 cup low fat Greek yogurt (whatever flavor!)
1/4 cup quick oats
1/2 banana
1/2 cup mixed berries
Directions
Combine ingredients in order listed and blend until smooth.
Enjoy!
More smoothie recipes!
Caramel Apple Smoothie from Crazy for Crust
Strawberry Smoothie from Deliciously Sprinkled
5 Ingredient Chocolate Almond Chia Smoothie from Cooking & Beer