These Easy Pizza Roll Ups are stuffed with pepperoni and cheese — perfect for dunking in pizza sauce!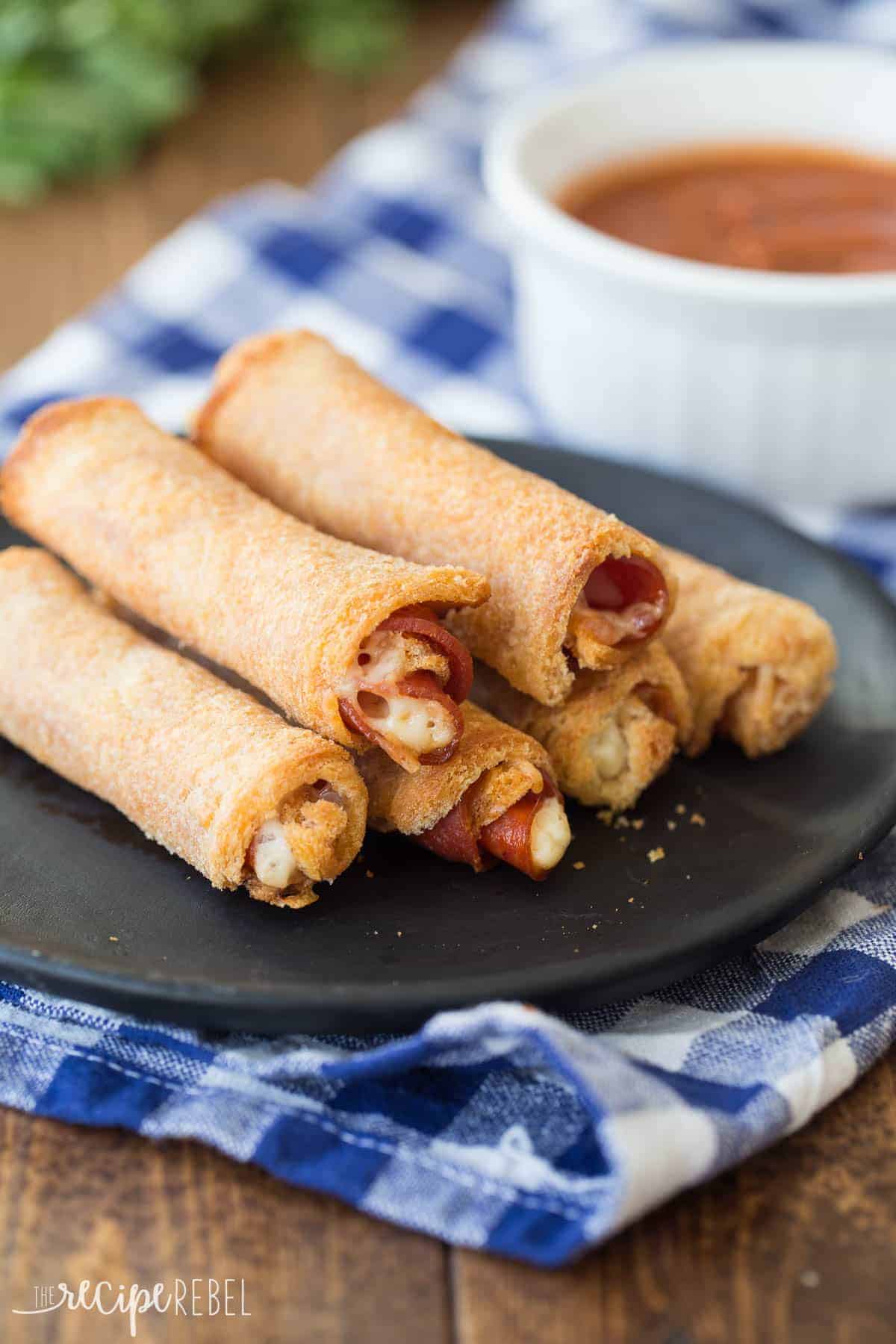 Apparently I have trouble creating appetizers without meat and cheese. Anyone else?
From these BBQ Bacon Cheeseburger Cupcakes (or the nachos for that matter) to this Cranberry Bacon Jam Crostini and these Pepperoni Pizza Cupcakes, it's become clear that I have a problem. You're not going to tell though, will you?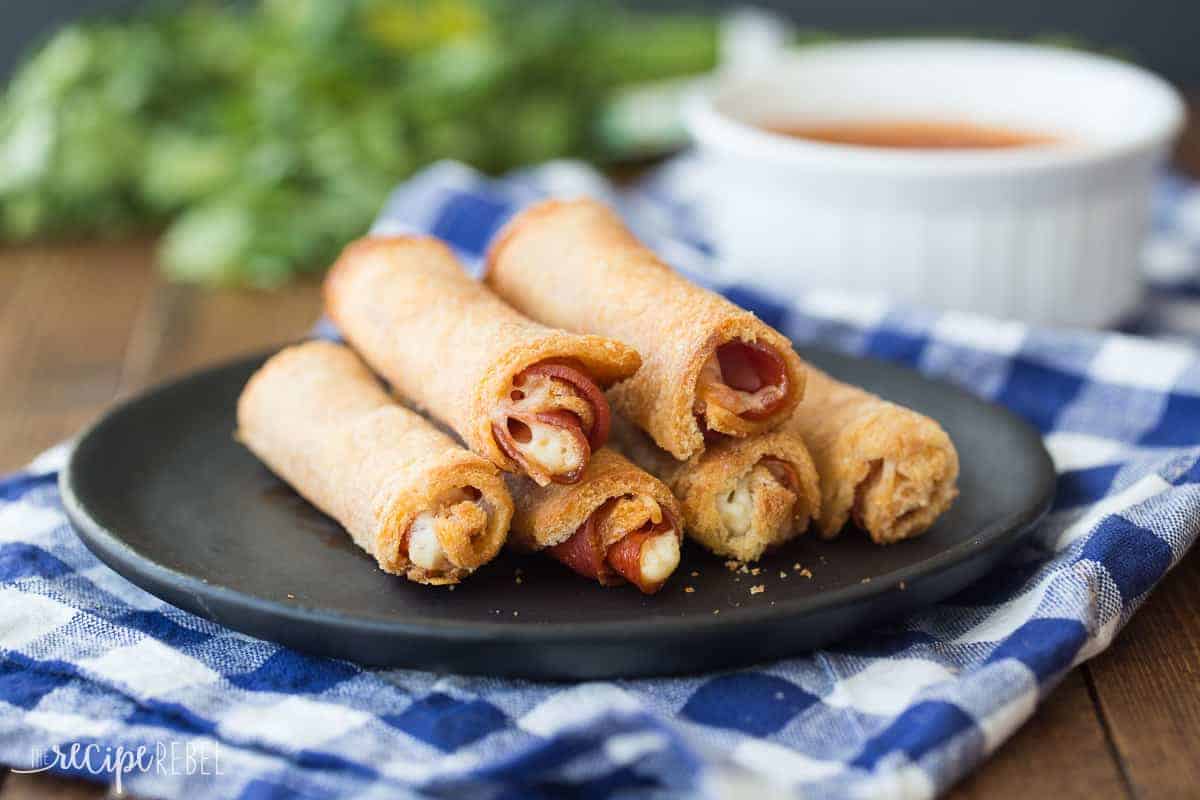 So I was a little nervous about making these pizza roll ups since my last painful disaster with French toast roll ups. I knew how badly this could go.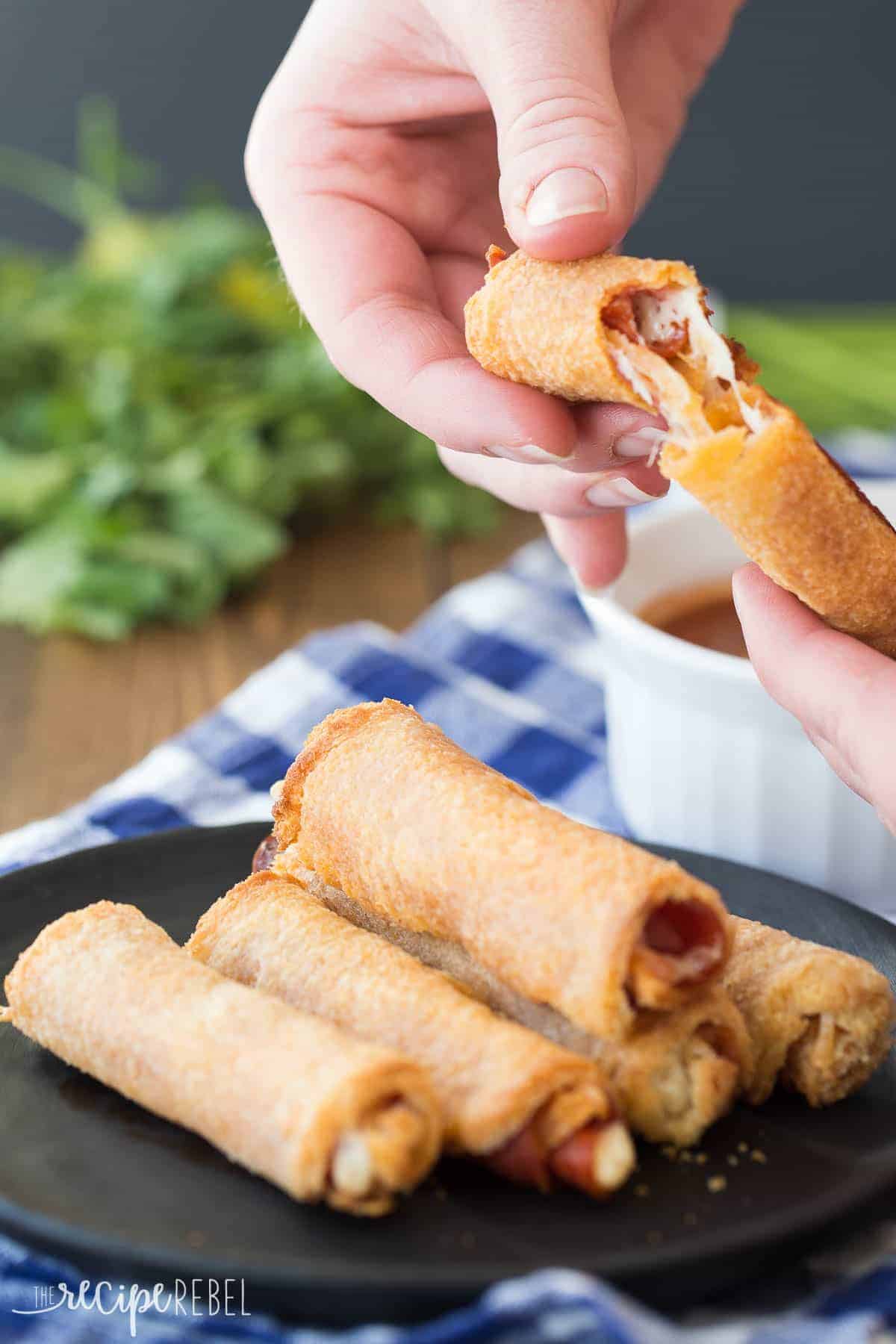 But instead, they turned out really well! Here are a few pointers I picked up in my second roll up experience:
If you have a side of bread that's a little ragged, start rolling from that side — the loose edges will get tucked in when you roll.
Don't overstuff!
Place most of your filling at the end where you will start rolling — it will be slowly pushed to the other side as you roll anyways.
If you need to, use a toothpick to secure them while they bake — no shame in that! (I only needed to toothpick a couple)
Squeeze your roll together as you're rolling, and give it a good squeeze once you're done — it really helps the rolls to stay together!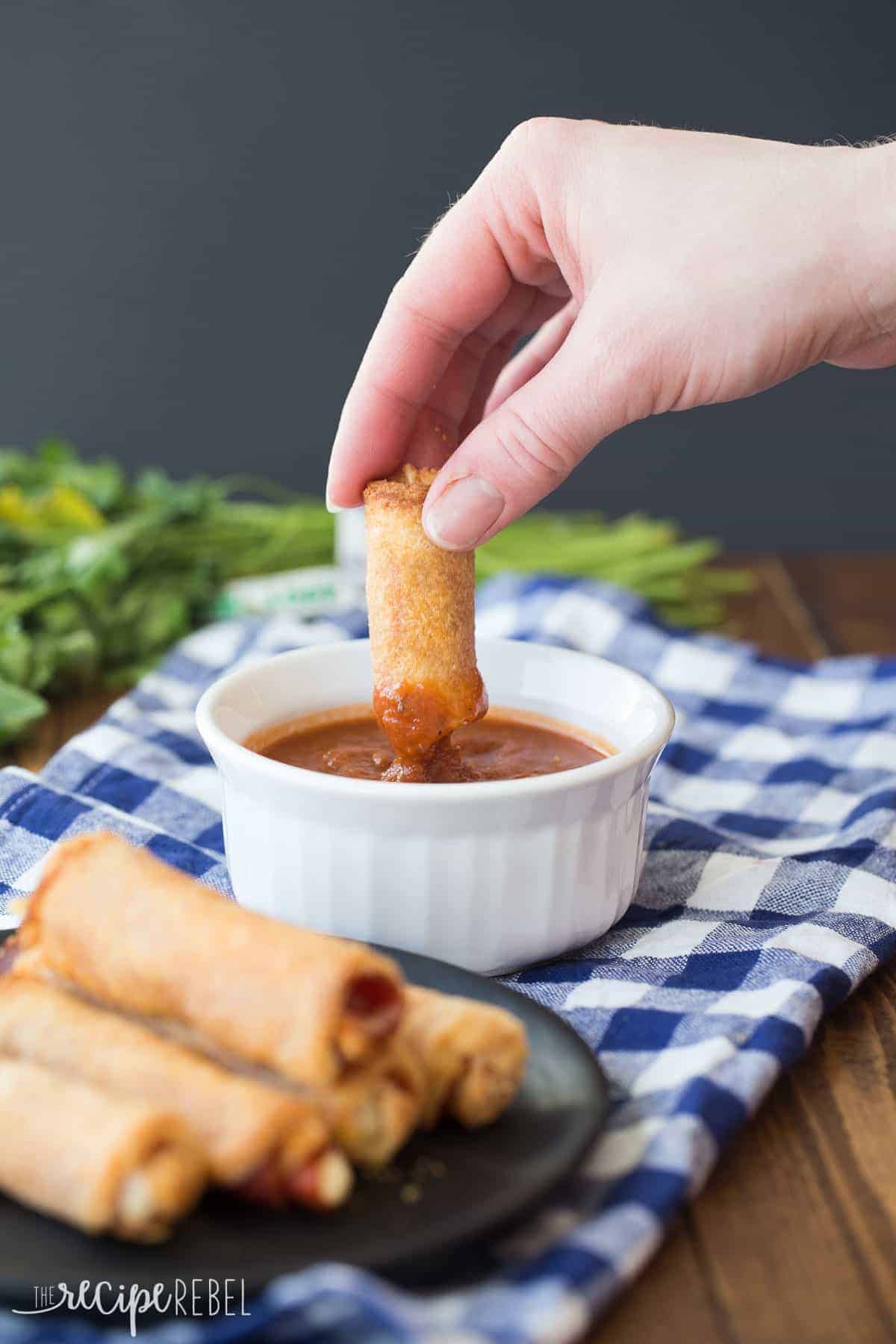 See how easy they are to make!
6 roll ups
adjust servings
Easy Pizza Roll Ups
These Easy Pizza Roll Ups are stuffed with pepperoni and cheese -- perfect for dunking in pizza sauce!
Ingredients
6

slices bread, crusts removed

24-36

thin slices of pepperoni

3/4

cup shredded mozzarella cheese

Canola oil spray or 2-3 tablespoons butter, melted
Instructions
Preheat oven to 400 degrees F.
With a rolling pin, flatten bread slices completely.
Cover with pepperoni slices (4-6 per slice of bread) and sprinkle with about 1-2 tablespoons cheese (keeping fillings closer to the side you will start rolling at).
Roll the bread up as tightly as possible (you might have to keep pushing the filling in as you go) and set aside (you can toothpick them if necessary!).
Line a baking sheet with tin foil. Spray the foil with canola oil spray, place roll ups on and spray lightly with spray. Alternatively, you can roll the roll ups in melted butter before placing on the baking sheet (to get roll ups as golden as the picture, you'll have to use the butter method. Both taste just as good as the other!).
Bake for 10-15 minutes until golden brown. Serve with warmed pizza sauce.
More Roll Ups you'll love!
Chicken Enchilada Roll Ups from The Girl Who Ate Everything
Vegetable Tortilla Roll Ups from Culinary Hill
Baked Ham and Cheese Roll Ups from High Heels and Grills