30+ Blueberry Recipes for fresh or frozen blueberries! Blueberry desserts as well as salads, jams, and more!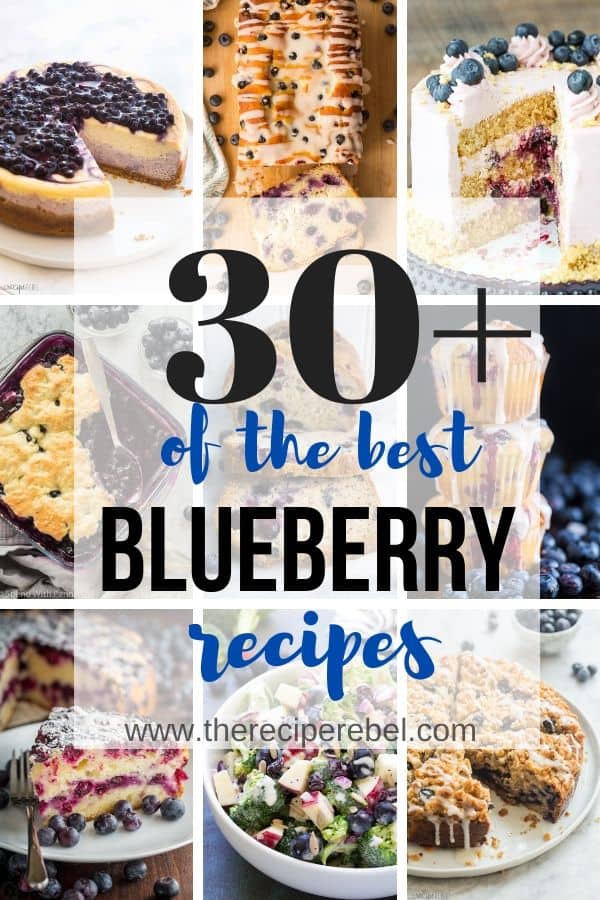 As the season changes, these blueberry recipes are the perfect way to use up all of those fresh blueberries before they go bad.
These recipes are packed with flavor, versatility and cover every category from dessert to breakfast to muffins…even slow cooker recipes!
Because when blueberries are in season, we can't get enough!
Here are some of my favorite blueberry recipes, and a few from my favorite bloggers! If you're wondering what to do with lots of blueberries, we've got you covered 🙂
What goes well with blueberries?
Blueberries go with almost any dish. Pair with cinnamon, cardamom, lemon, ginger, lavender, or shallots to bring out the sweetness of this fruit.
Some recipes even pair blueberries over the tops of steak or pork. I'll have to give that one a try!
This fruit is super versatile and packed with antioxidants. It's like a nutrient punch for each recipe!
"What can I do with a lot of berries?
If you find yourself in such a predicament, wash and dry all of your extra berries, then freeze.
You can flash freeze them on a baking sheet before storing in a freezer bag, but this step isn't necessary as blueberries don't usually stick when frozen. Just make sure they are dry when you put them in a freezer bag or freezer-safe container, and you're all set!
Frozen blueberries are great in many things, from smoothies and blended drinks, to sauces and baking.
Tips for Cooking with Frozen Blueberries:
For most recipes that call for frozen blueberries, the blueberries should remain frozen. Thawing blueberries before adding to baking can lead to squashed berries and leaking color!
To prevent frozen berries from sinking and from coloring everything purple, some people recommend tossing frozen berries with a tiny bit of flour before adding to baked goods.
Add frozen blueberries to baked goods last, so they won't thaw and discolor your baking before you get it in the oven
Blueberry Breakfast Recipes
Lemon Blueberry Bread with Cream Cheese Swirl – skip the glaze for a healthy breakfast, or drizzle it on for a fun weekend treat!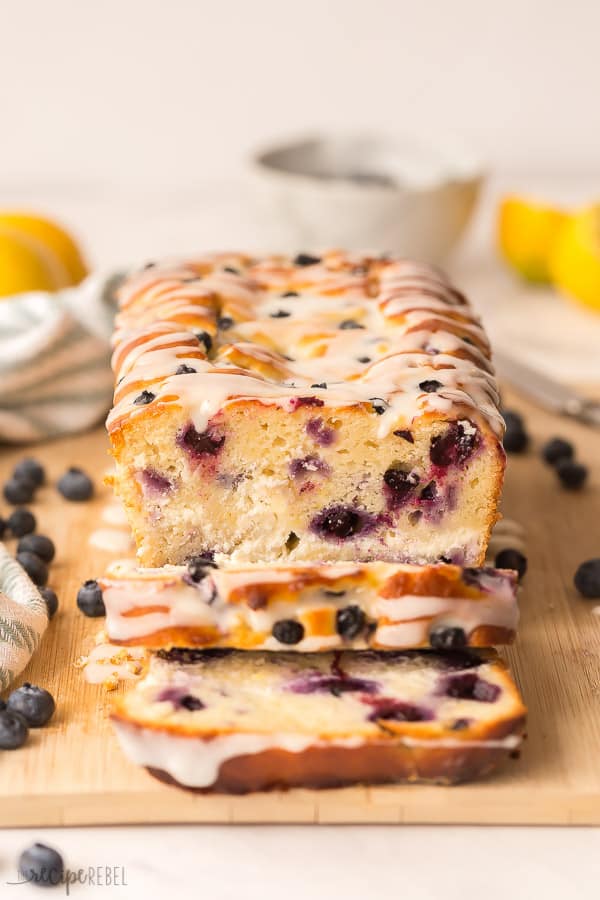 Lemon Blueberry Scones — are perfect for breakfast, dessert or a quick snack!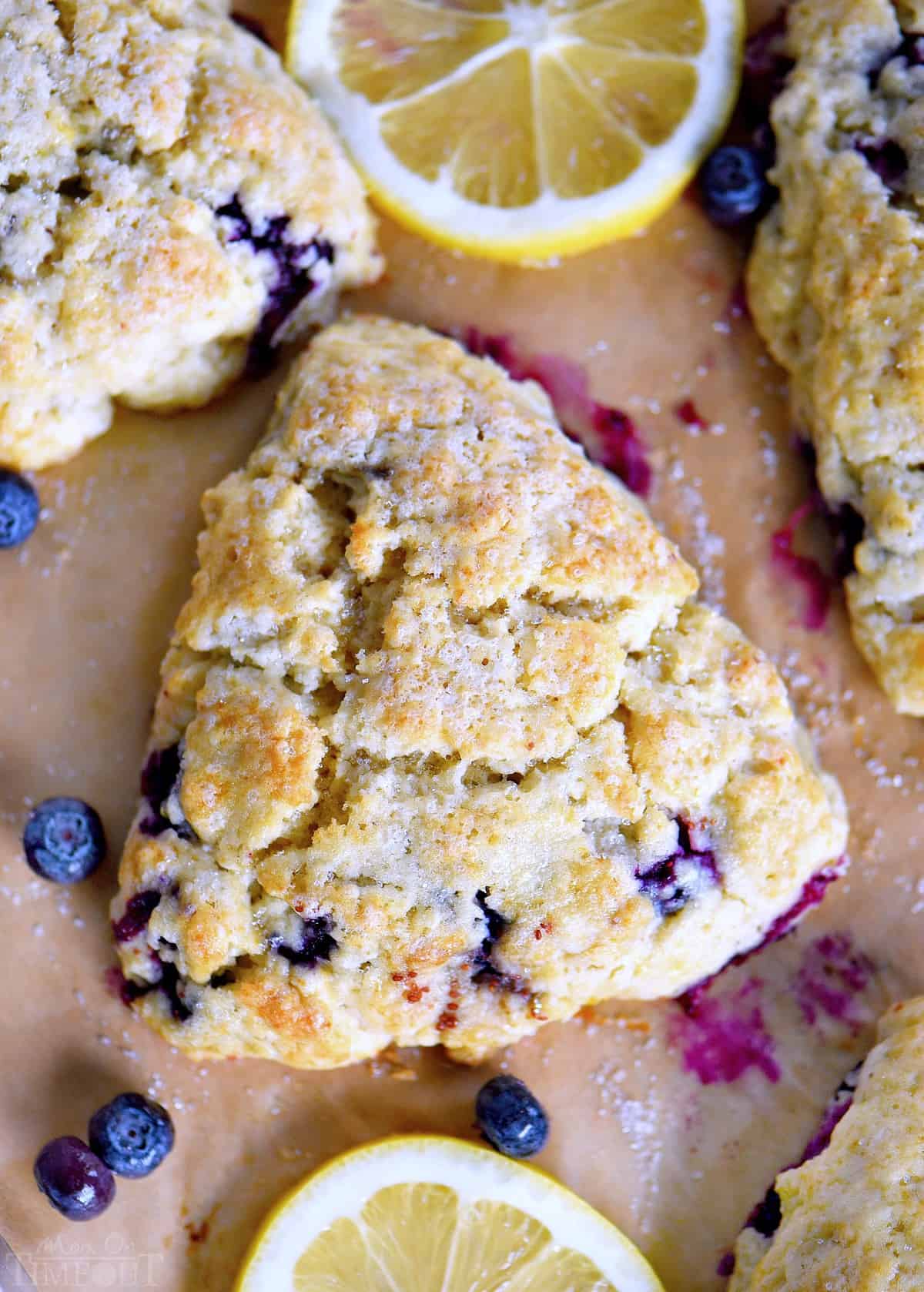 Blueberry Banana Bread — perfect for a quick breakfast or snack!
Blueberry Muffins with Lemon Glaze – You can't go wrong with a classic blueberry muffin! Perfect for a quick breakfast or snack on the go.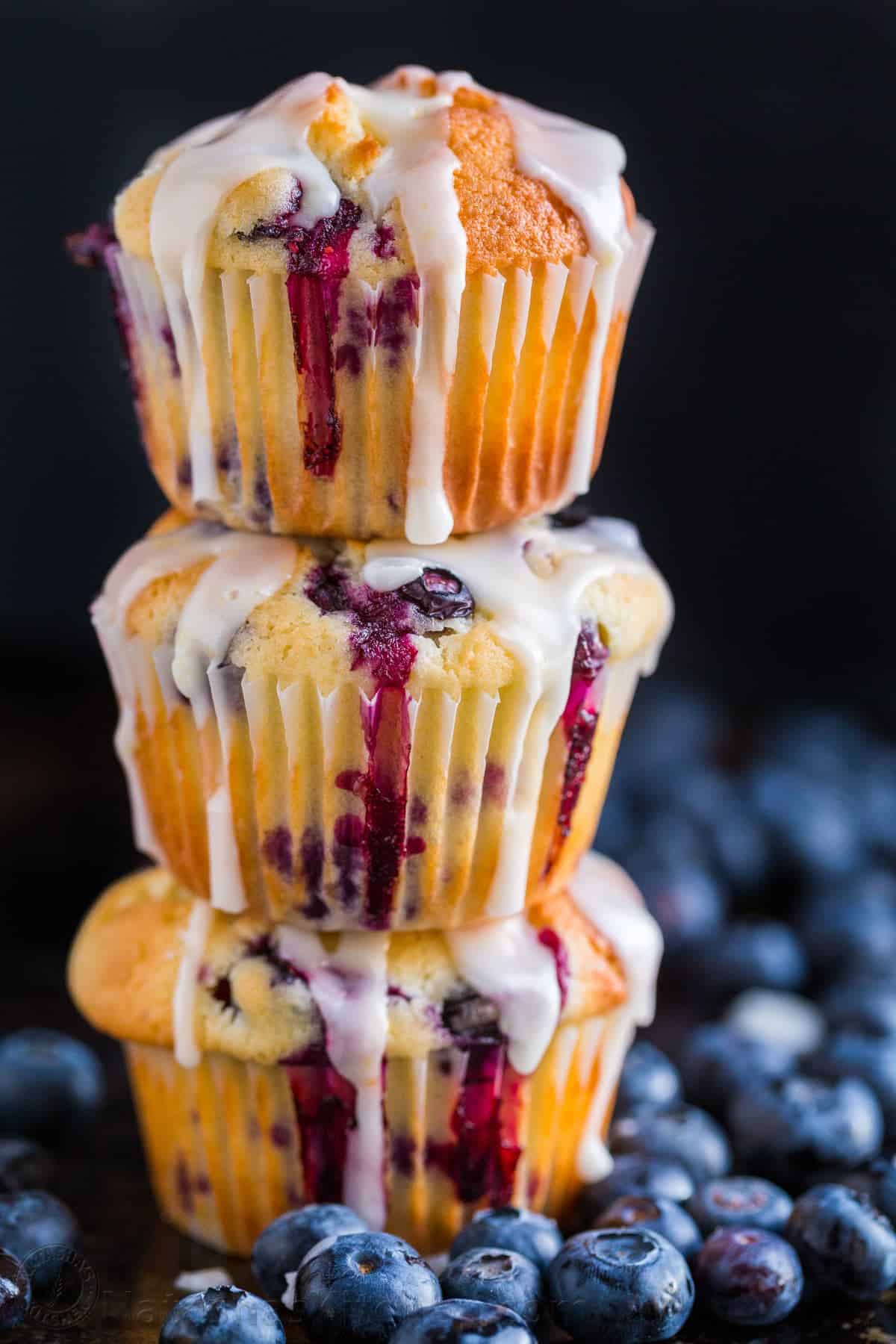 Healthy Blueberry Oatmeal Muffins – Need a little more nutrition to the breakfast classic? By adding oats to this classic muffin, you get plenty of whole grains, fiber, protein – not to mention juicy berries!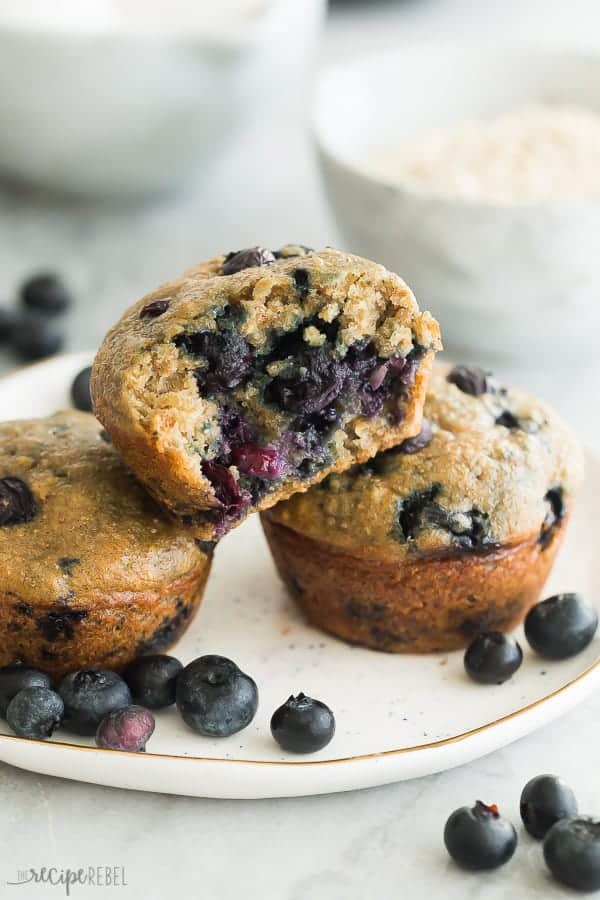 Blueberry Lemon Muffins with Cream Cheese Swirl – So much goodness in these muffins! Lemon, blueberries, whole grains, and the Greek yogurt and rich cream cheese make these a decadent treat that you can even enjoy with your morning coffee.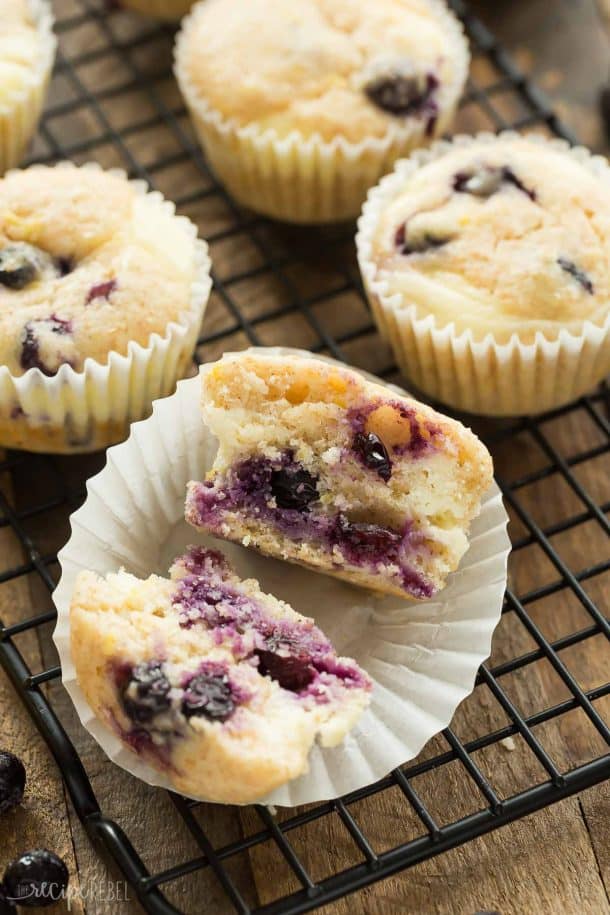 Blueberry Buttermilk Pancake Casserole — no flipping these pancakes and the family will love it!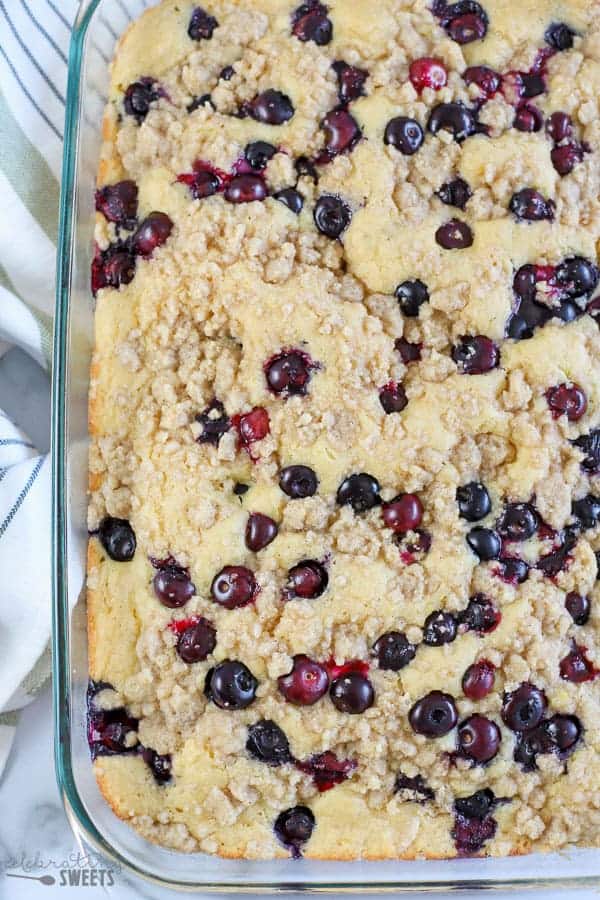 Lemon Blueberry Greek Yogurt Pancakes Recipe – These pancakes are made with whole wheat flour and Greek yogurt for a light and delicious breakfast. Top with even more blueberries when served!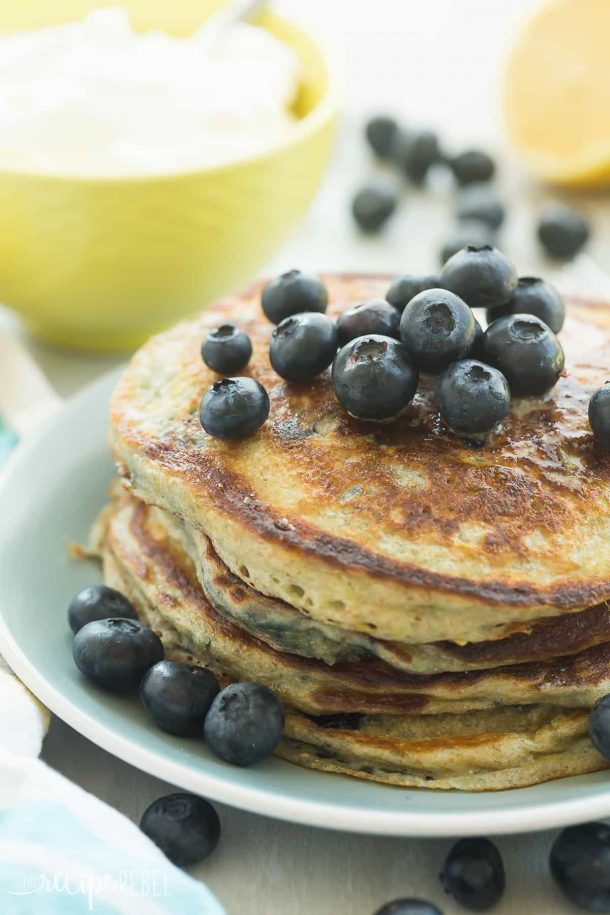 Blueberry Dessert Recipes
Blueberry Lemon Cake — it's loaded with one full pound of blueberries!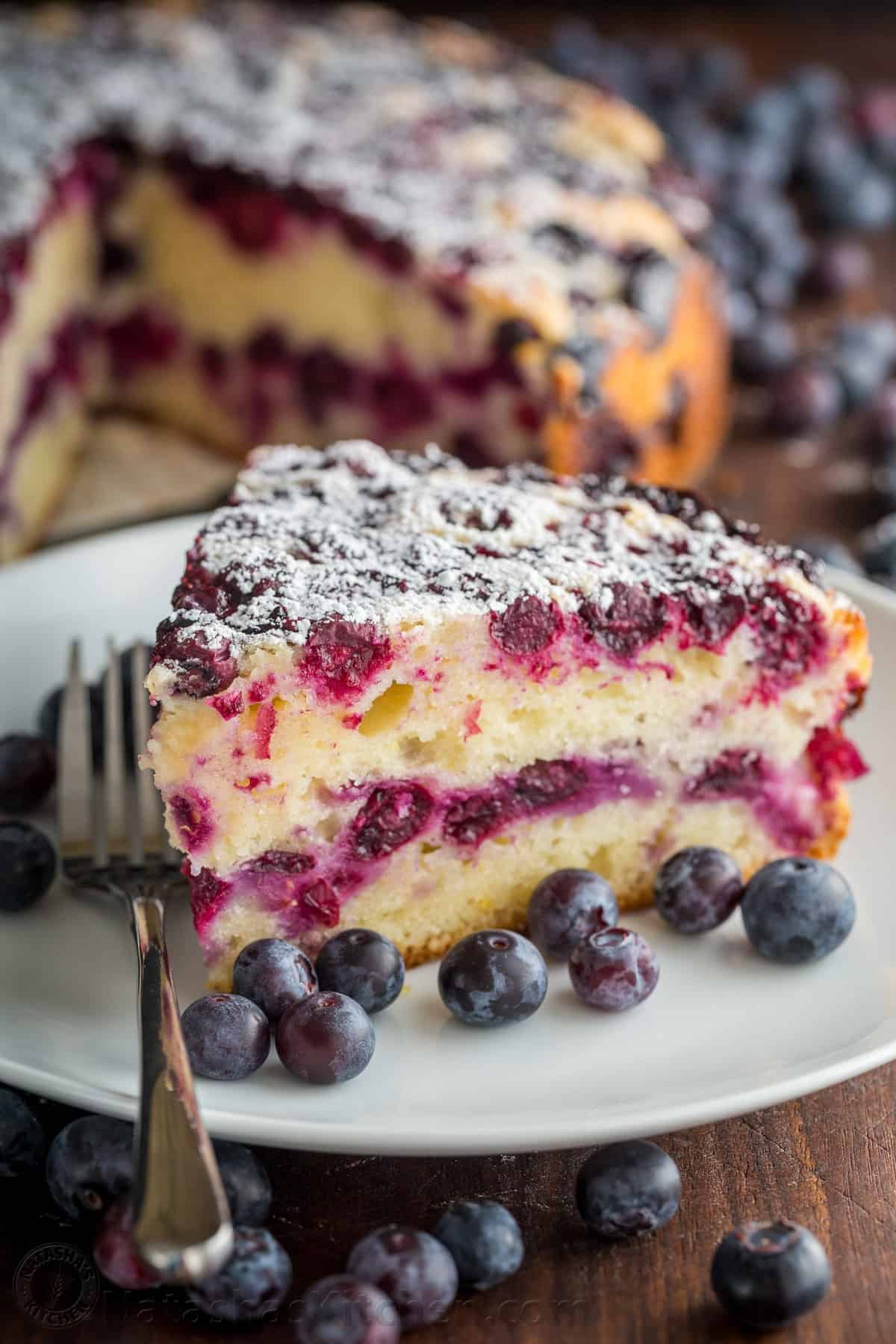 Old Fashioned Blueberry Cobbler – Served warm, this is a bowl of comfort food – dessert style! Top with a scoop of vanilla ice cream for extra richness.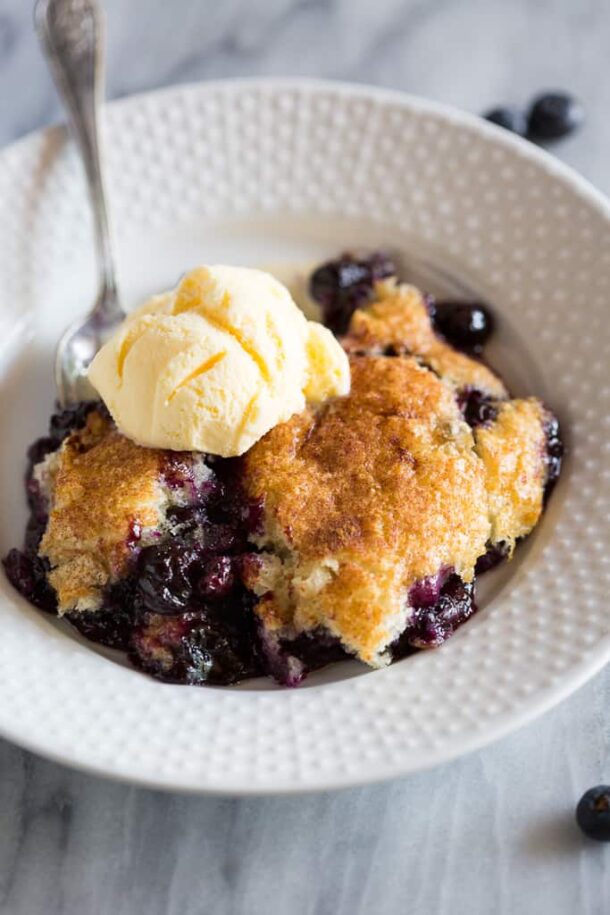 Blueberry Pretzel Salad – A twist on an old fashioned dessert! Made with blueberries and sugared pretzels, this will be a hit at the summer pool party.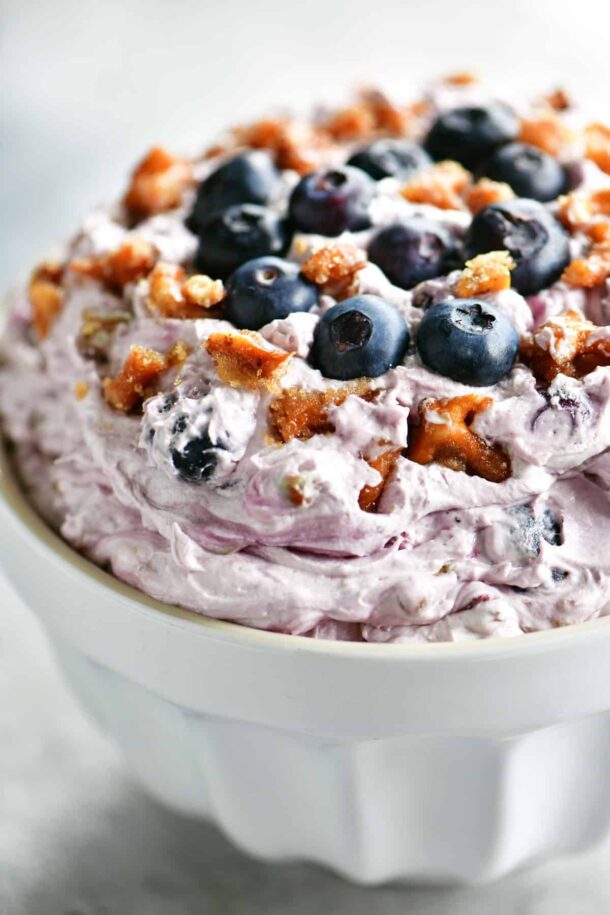 Quick & Easy Blueberry Crisp (+Secret Ingredient!) – Whether you use fresh or frozen blueberries, this is an easy dessert to put together. No baking skills required!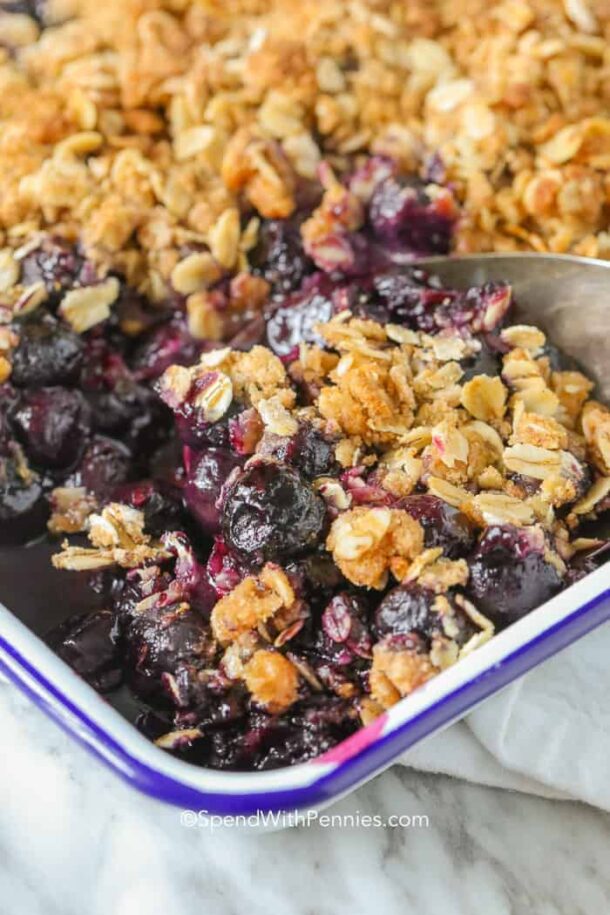 Easy Blueberry Cheesecake Dessert – Got a crowd headed your way? This simple, no-bake cheesecake is an easy solution. Make it ahead of time to save on the stress!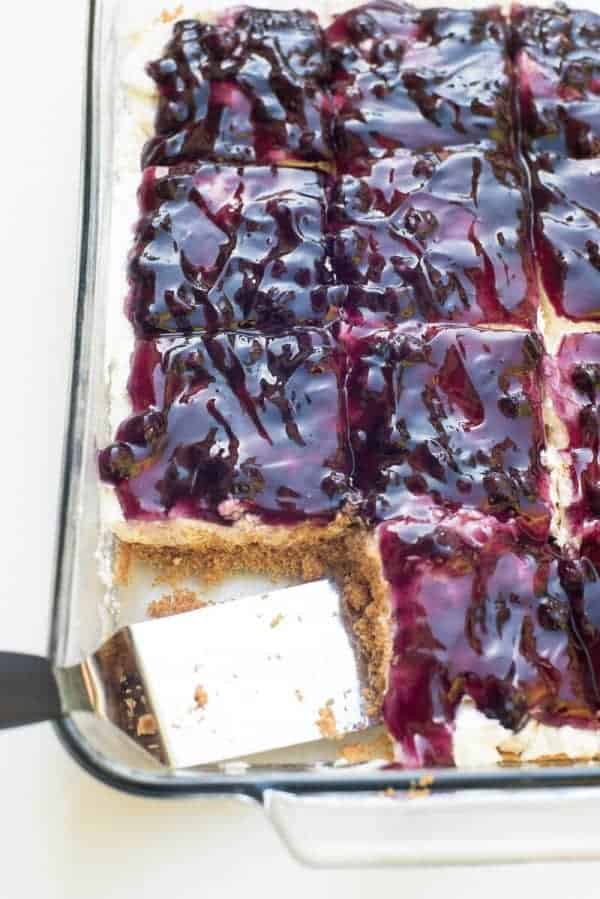 Lemon Blueberry Cake — a stunning 3 layer cake loaded with blueberries and fresh lemon!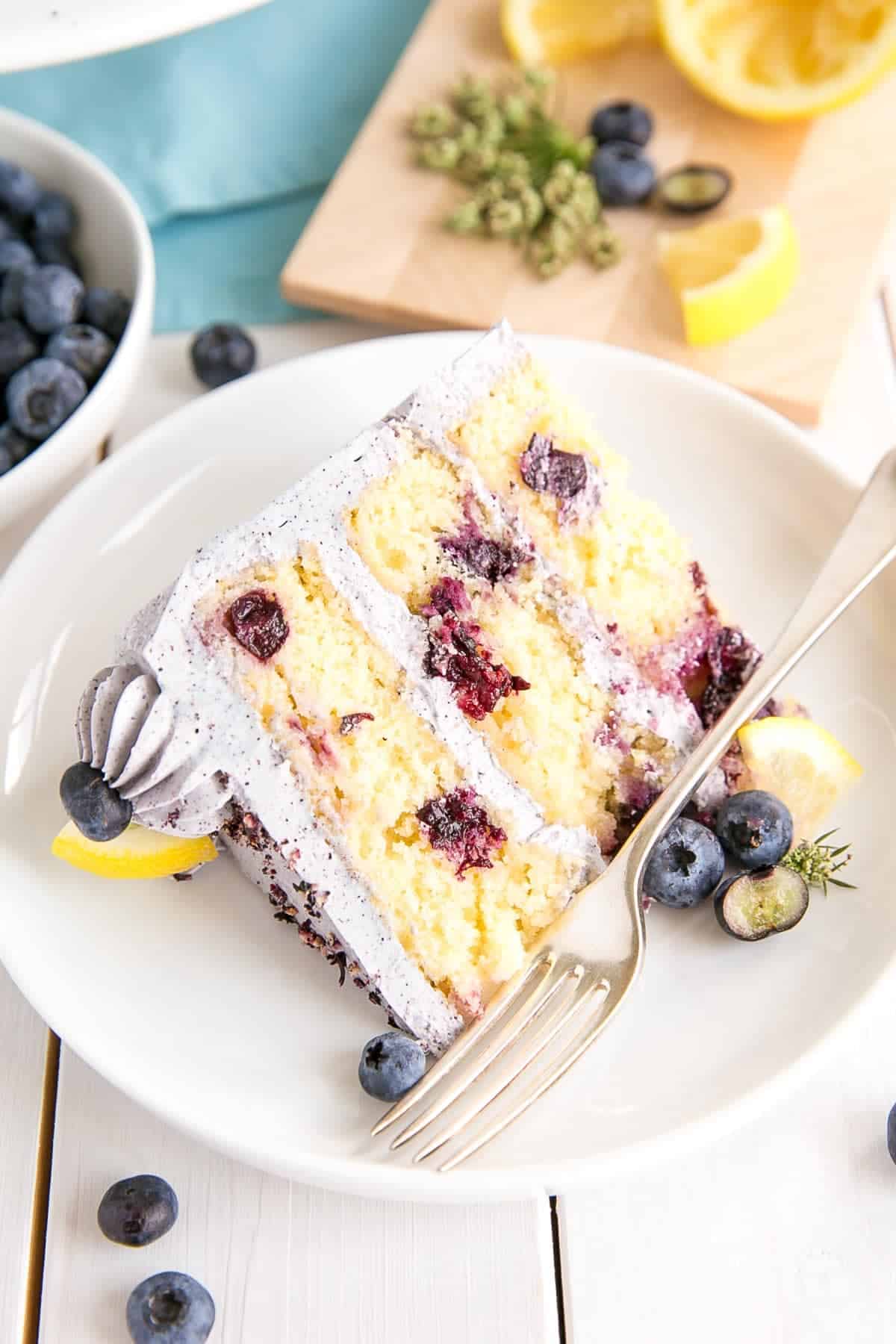 Blueberry Lush – Layered with toasty graham cracker crust, blueberries and a light and fluffy "cheesecake" topping, this one pan wonder will be a hit for summertime parties!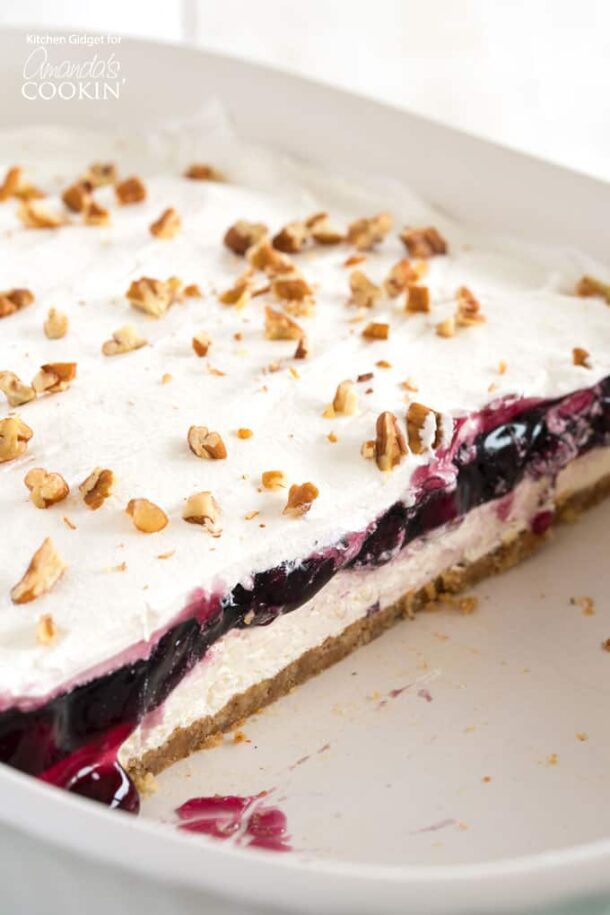 Blueberry Buckle – This blueberry buckle has the perfect cake-like texture, topped with a streusel that "buckles" when baked. It's a delicious dessert and goes perfectly with an afternoon coffee or tea.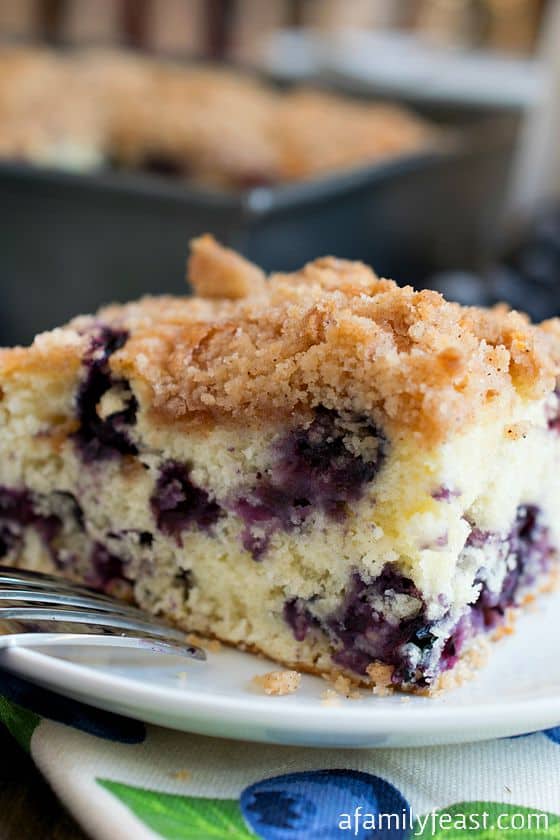 Perfect Blueberry Cheesecake – No water bath and no fuss with this cheesecake! With beautiful blueberry sauce swirls, you will hardly be able to keep your hands off this dessert!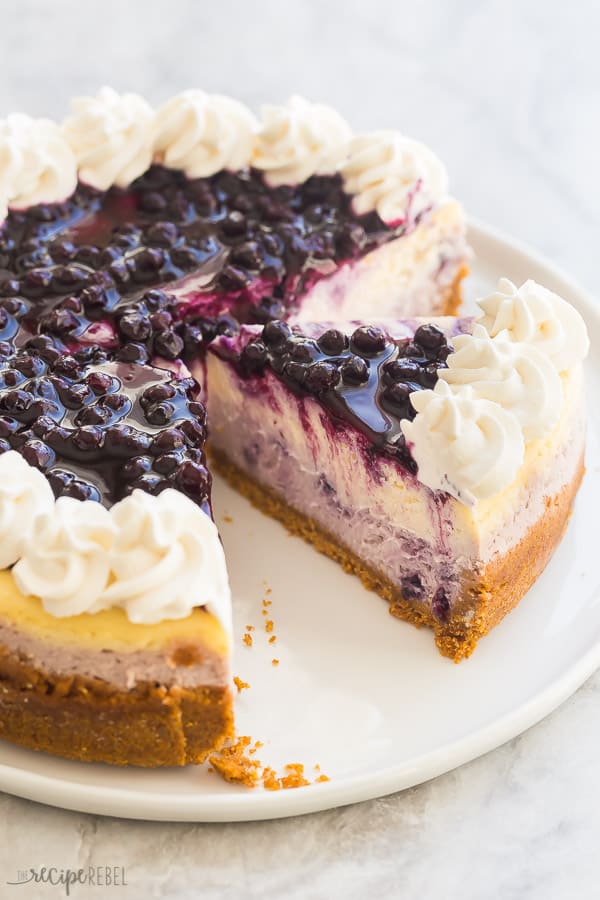 Blueberry Crumble Layer Cake — get your streusel fix in this stunning layer cake, loaded with blueberries!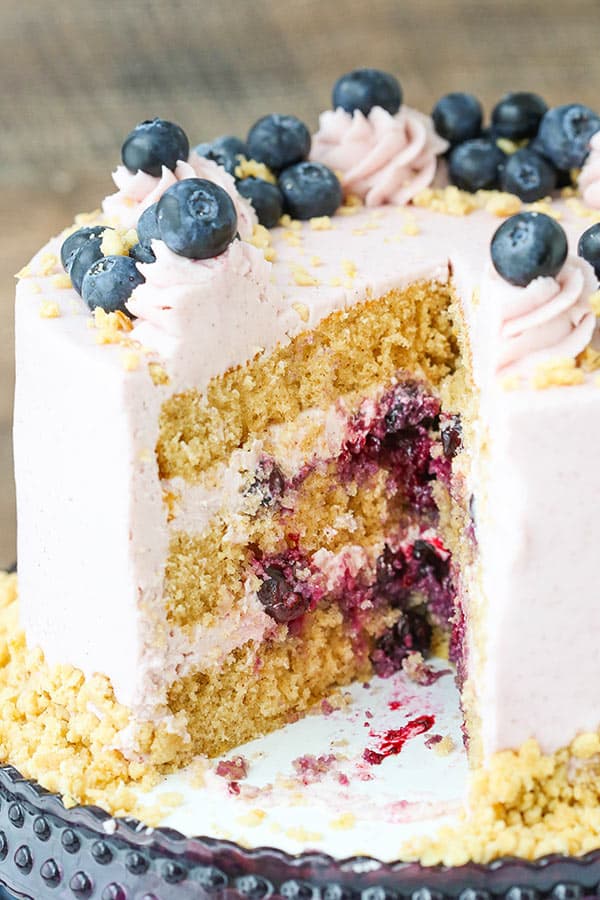 Blueberry Coffee Cake with Brown Sugar Streusel – It's the perfect balance of juicy blueberries and crunchy, brown sugar streusel. A great option for brunch!
Blueberry Cobbler Recipe (oven or crockpot dessert) – Can you imagine the perfect dessert…made in the slow cooker? This hassle-free cobbler is the answer! Don't forget a scoop of ice cream to top!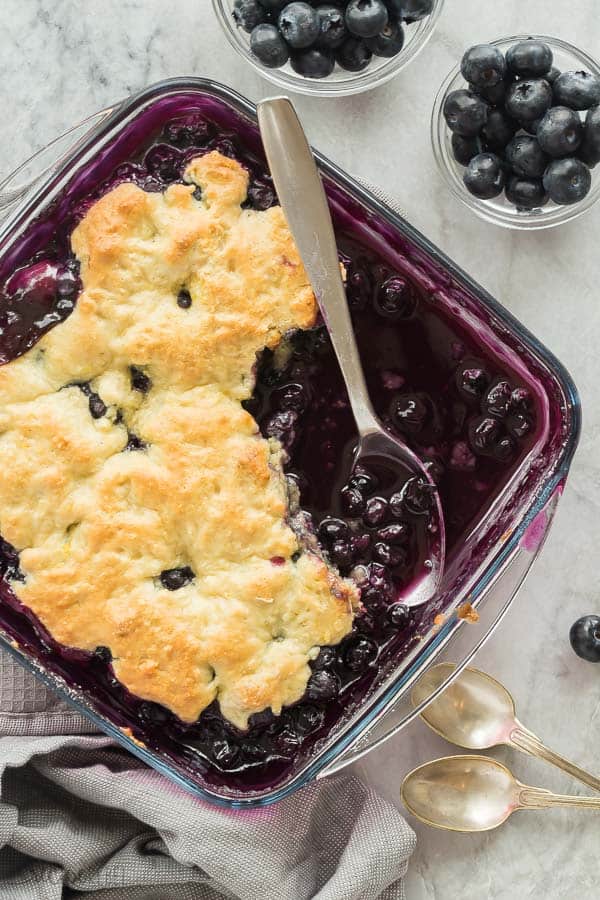 Baked Lemon Blueberry Doughnuts (Donuts) Recipe + VIDEO – Baked and peppered with blueberries makes these doughnuts… healthy! Packed with a citrus flavor and super easy to make, you'll add these to the regular rotation.
Lemon Blueberry Energy Bites – Gluten free with paleo and vegan options! These no-bake energy bits are the ideal snack for kids and adults. They are packed with the good stuff but sweet enough that the kids will never know!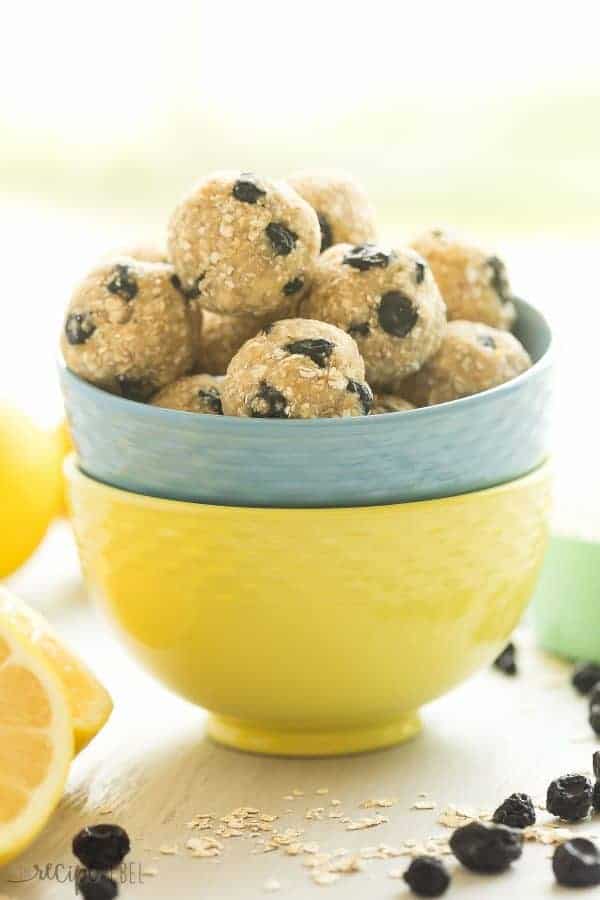 Lemon Blueberry Cream Cheese Coffee Cake Recipe – Blueberries and lemon mesh together perfectly in this coffeecake. The cream cheese keeps it perfectly moist and the crumb topping just makes it!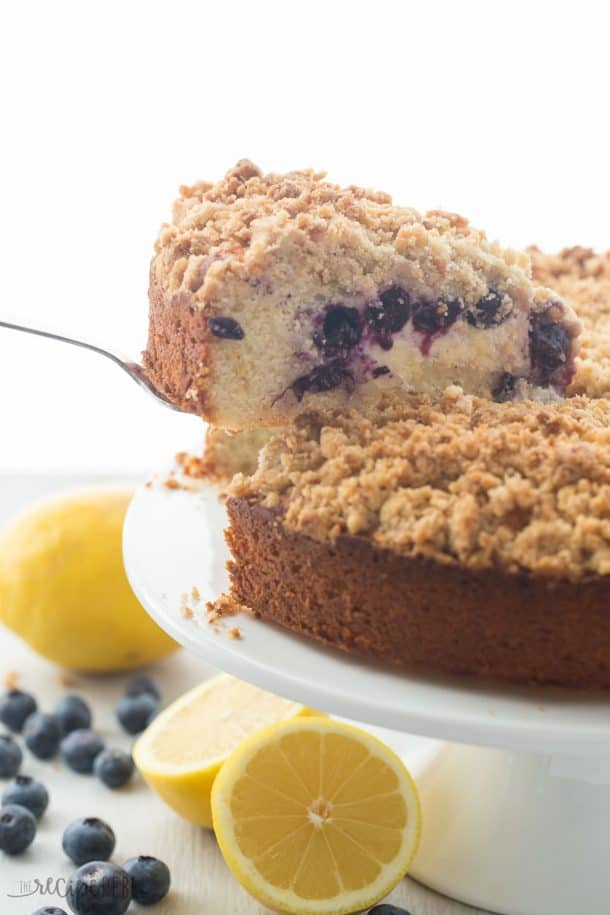 Blueberry salad recipes
Kale Salad with Blueberries — perfect for making ahead for summer picnics!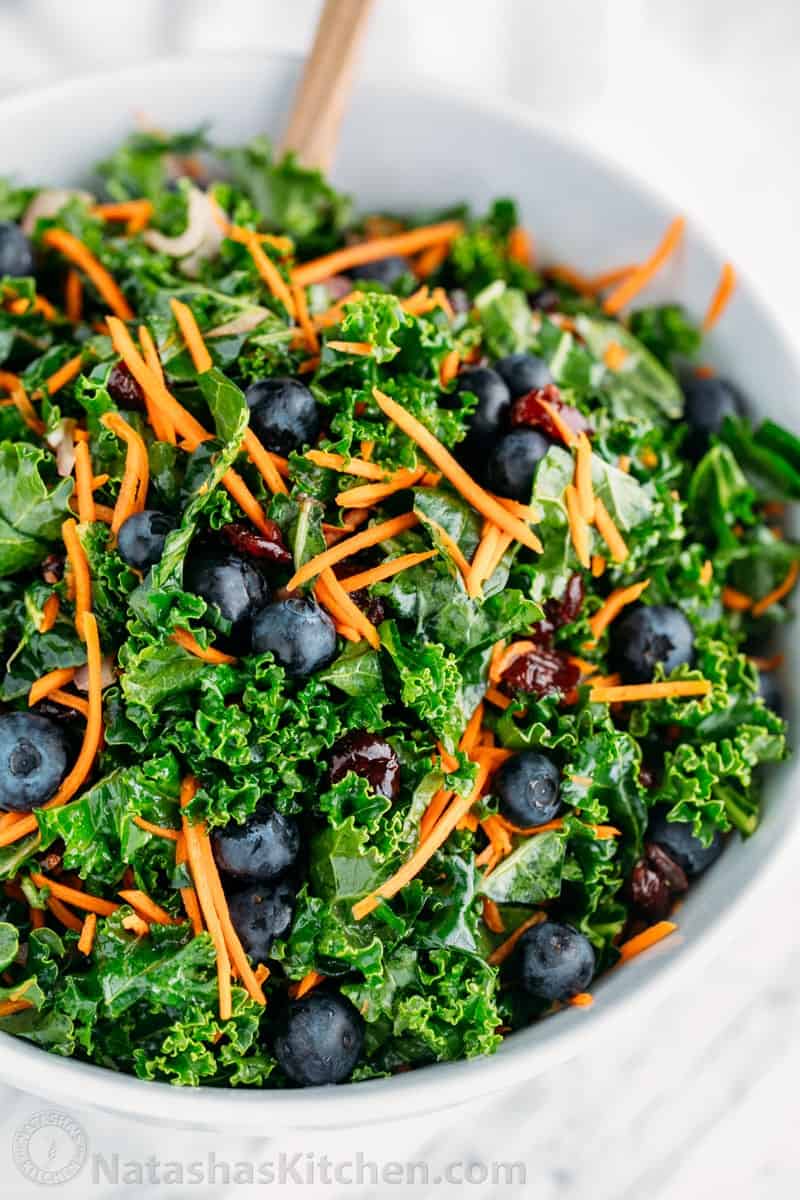 Blueberry Feta Salad – A fresh salad topped with blueberries, feta cheese, almonds and a lemon poppy seed vinaigrette dressing packs all the delicious spring flavors in a nutritious salad!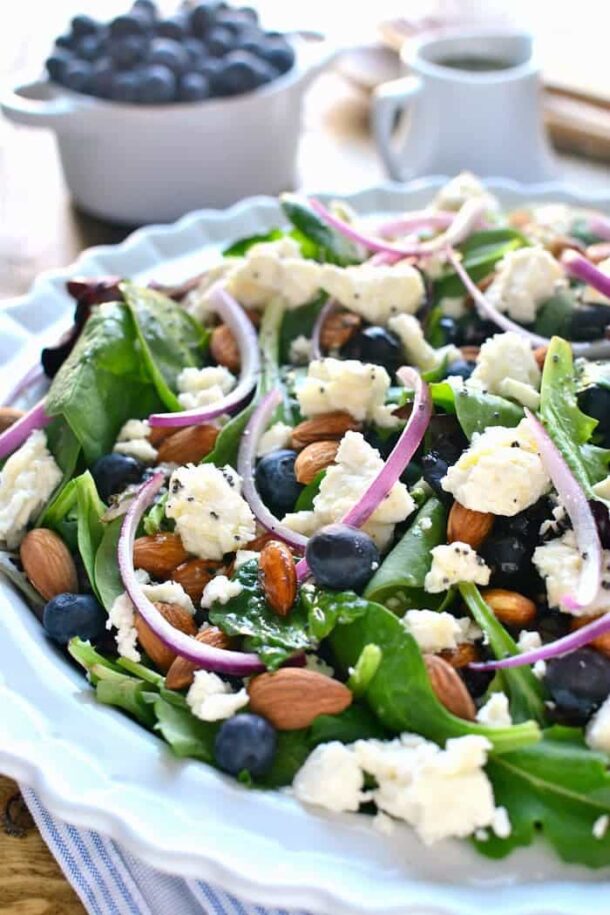 Spring Mix Salad Recipe with Blueberries, Goat Cheese and Walnuts – A green salad topped with blueberries and a blueberry vinaigrette? Yes, please! The apple cider gives it a tangy finish on top of all of the springtime flavors!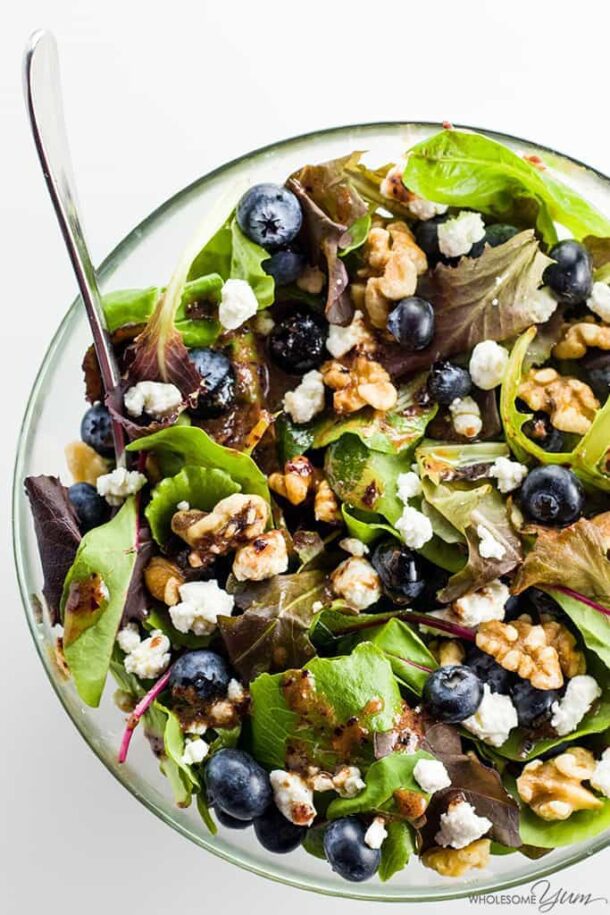 Quinoa, Avocado & Blueberry Salad Recipe – Tangy lime dressing and salty feta…As a twist on the simple grain salad, these blueberries make their entrance at the perfect moment!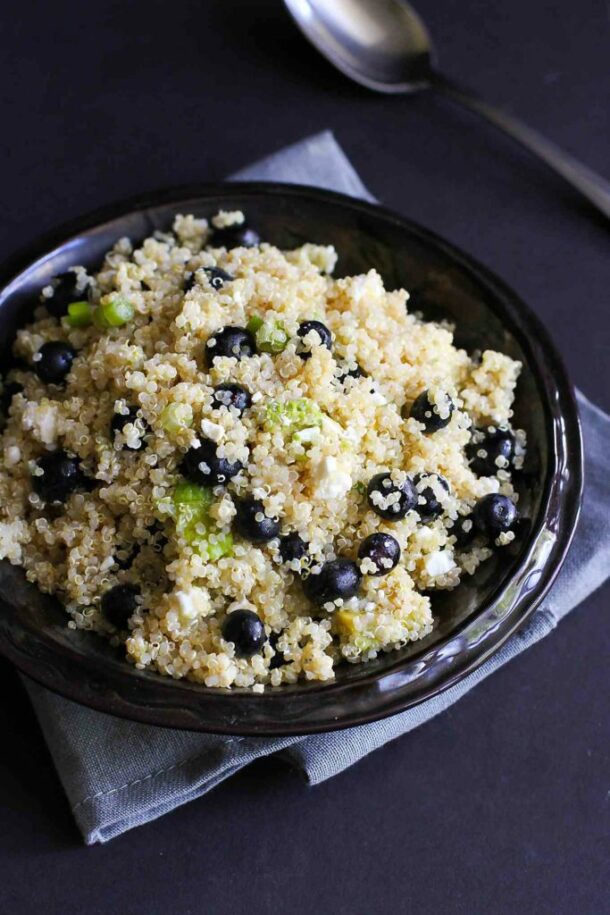 Blueberry Corn Salad – A surprising combination, but a delicious one! The crunch of the peppers and the sweet bursts of blueberries makes this salad a summertime win.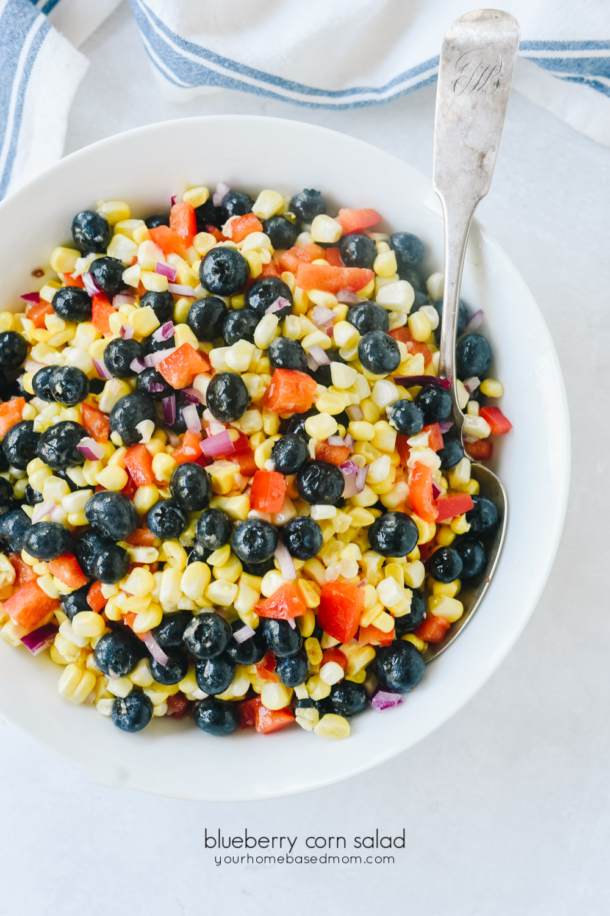 Broccoli Salad with Blueberries – a fun, fresh twist on classic broccoli salad with no mayo!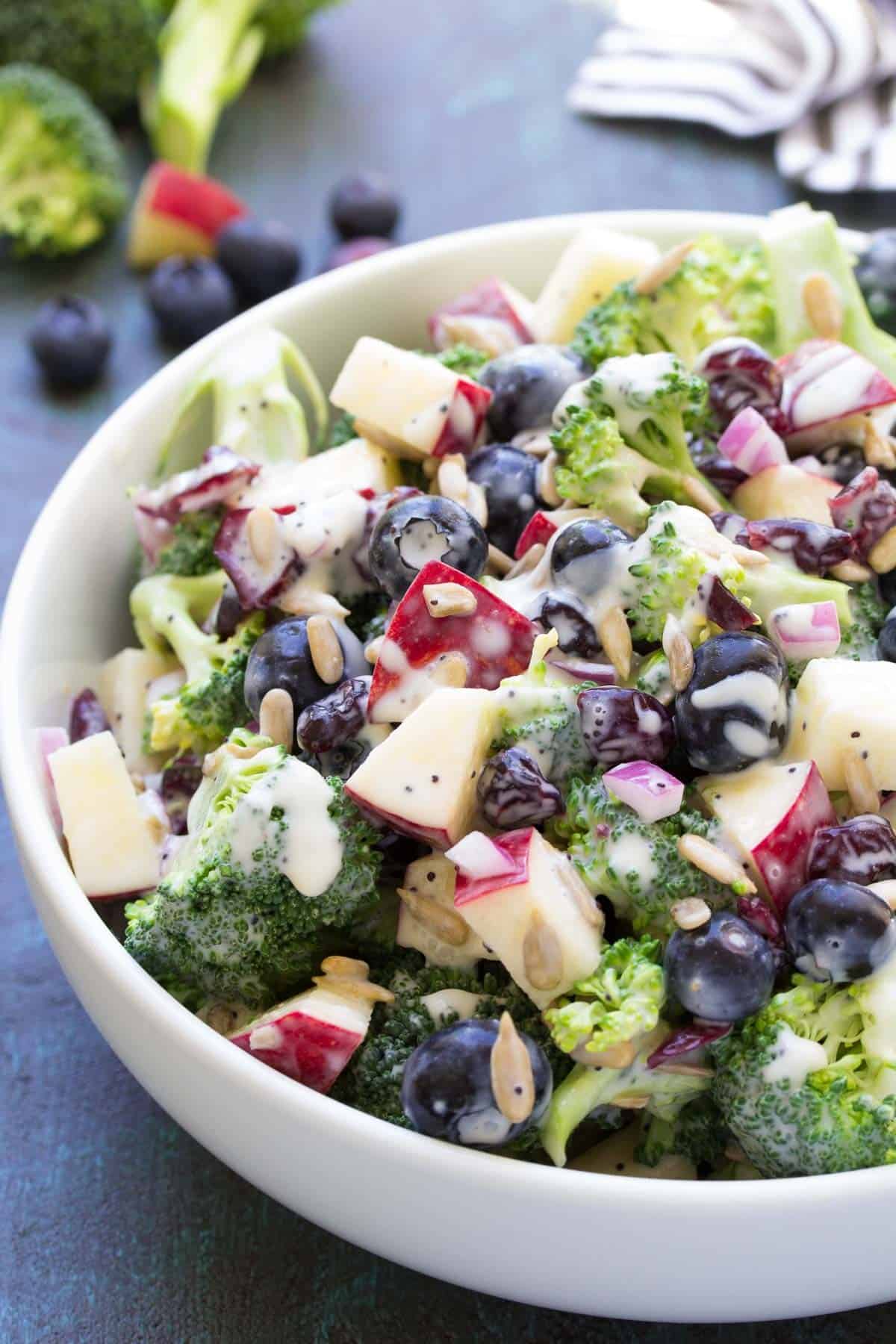 Blueberry, Corn and Feta Salad – Tossed in a honey lime dressing, this unique salad has the perfect balance of sweet and salty. Perfect for a summer BBQ!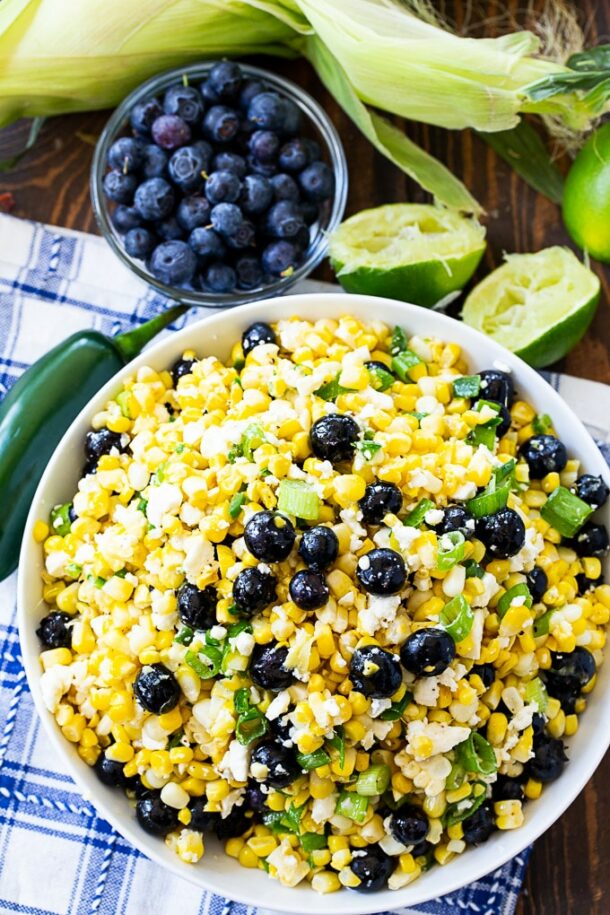 Blueberry sauce and compote recipes
Blueberry Compote Recipe – Ready for the sauce that does it all? This blueberry compote recipe is a fabulous topping for pancakes, waffles, cakes and ice cream!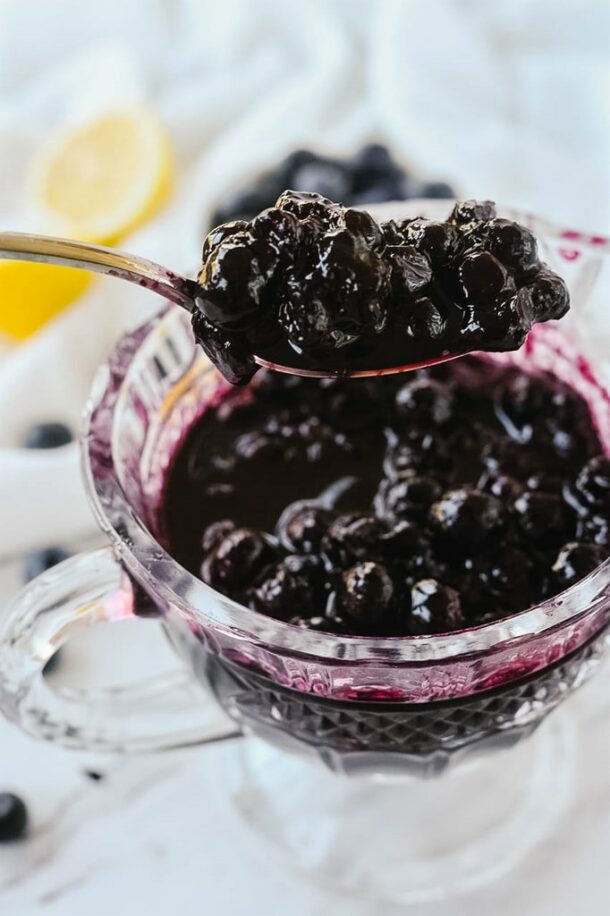 Easy Blueberry Sauce – This delicious blueberry sauce is a quick and easy compote that can be made with fresh or frozen blueberries. Ready to top your favorite pancakes or waffles in 15 minutes!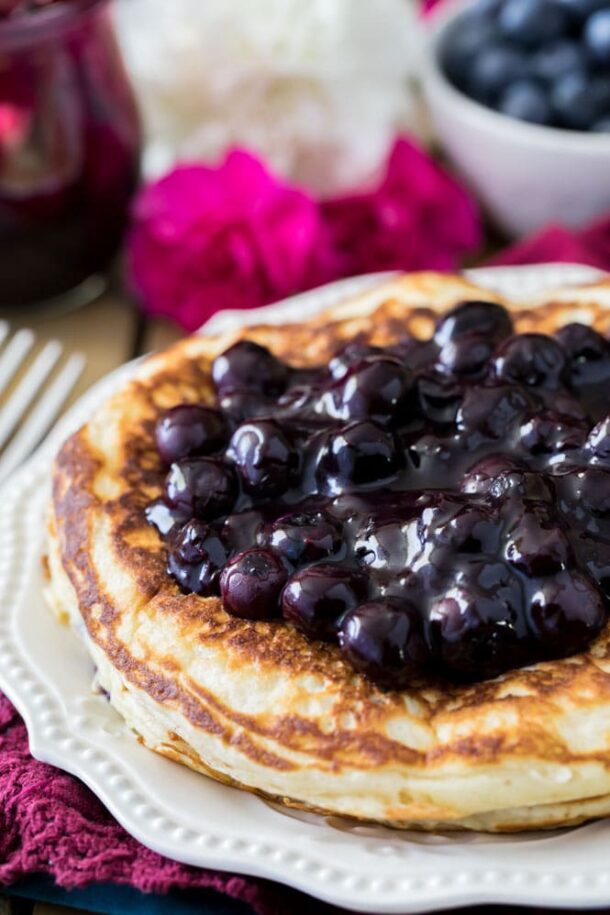 Easy Blueberry Jam with Chia Seeds – With a few simple ingredients, you can make your very own jam! Thickened with chia seeds, this recipe is a healthy alternative to the store bought version.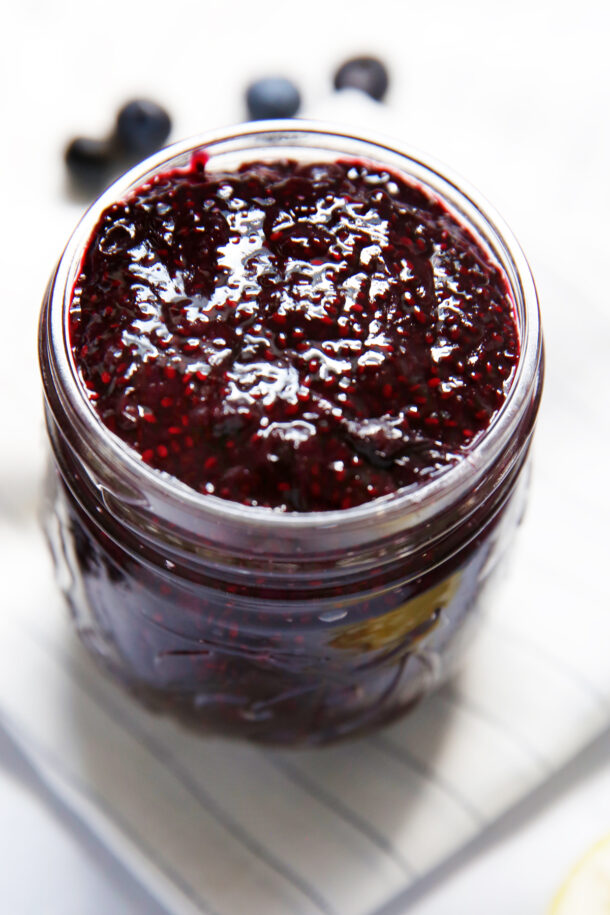 EASY Homemade Blueberry Sauce (10 Minutes!) – The best sauce for versatility! Make this into a saucy sauce or a syrup and smother yogurt, taste, muffins, cake and ice cream!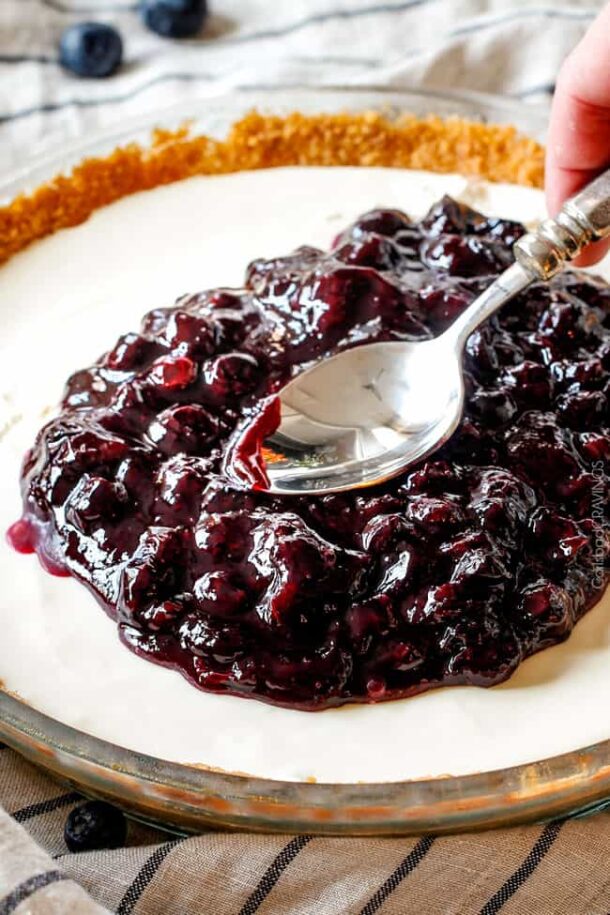 Blueberry Lavender Vinaigrette – Say good-bye to boring salads! This aromatic vinaigrette is THE way to up the ante in the salad department. Tangy balsamic, shallots…and lavender adds incredible flavor to this vinaigrette.