Chicken breasts are slow cooked in coconut milk and spices and topped with a sweet and spicy sauce — an easy, flavorful weeknight meal!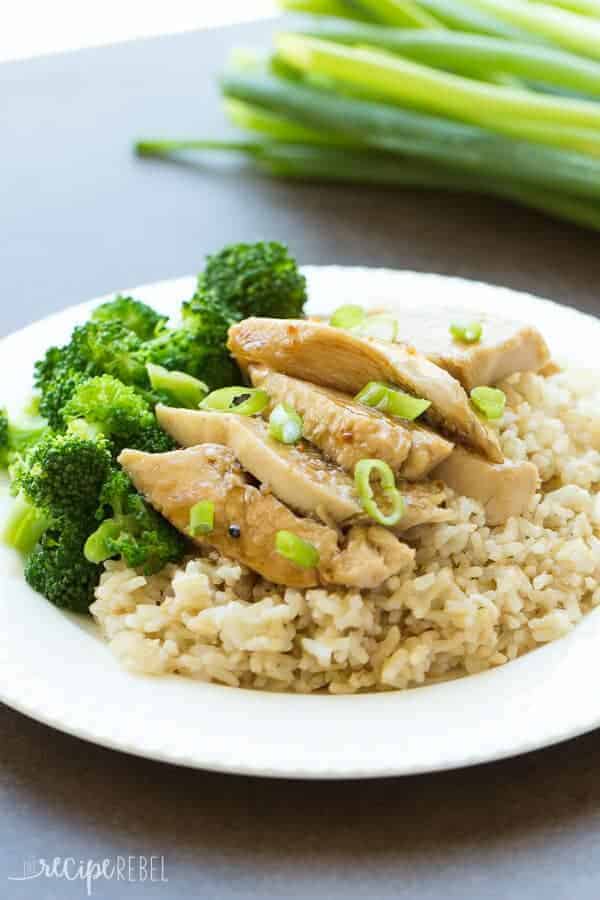 I'm just gonna come out and say it: I think this is the best chicken I've ever made in the slow cooker.
I'm going to avoid saying it is the best ever, but I don't think I've ever had chicken breasts come out of the slow cooker this moist before. They are just totally, unbelievably juicy and delicious. The trick? Thai Kitchen coconut milk.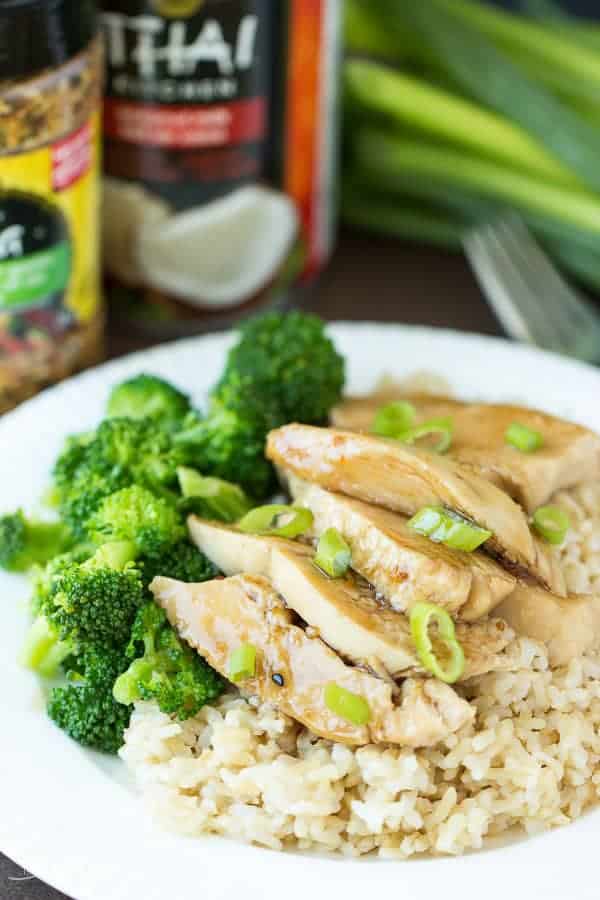 Maybe you think that's weird and you'd never cook chicken in coconut milk, but I'm telling you that you should. I've seen a couple recipes for Chicken in Milk before, where you cook a whole chicken in milk and some other seasonings, and it is apparently they best way to cook a whole chicken.
So I had a pretty good feeling that these were going to be phenomenal. I was not wrong.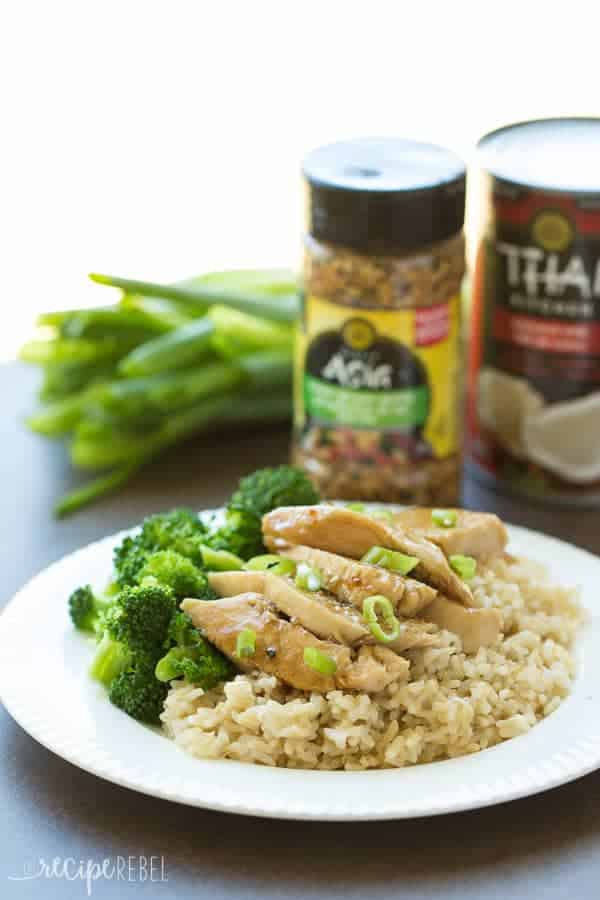 I love stocking up my pantry with coconut milk, sauces, and spice mixes to make everyday cooking interesting and flavorful. Normally, I use coconut milk in desserts or whipping it to top cupcakes, but this time I wanted to try using it as a cooking liquid for chicken and I am so glad I did! The fact that the chicken cooks in the slow cooker makes me even happier — I use my slow cooker at least 2-3 times per week these days!
You can head over to Thai Kitchen and Simply Asia to find some more great ways for you to Explore Flavour and make weeknight cooking exciting again!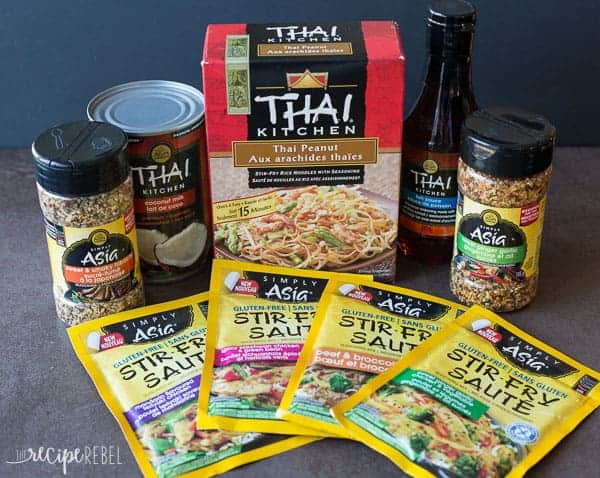 This Coconut Chicken is actually based off of this Sweet and Spicy Grilled Chicken, because it's one of my favorite recipes and it didn't seem right to only enjoy it in the summer (partly because here in Manitoba summer is like 3 months of the year).
You could take the chicken out of the slow cooker, skip the sweet and spicy sauce and put the chicken in or on pretty much anything and it'd be awesome. The coconut flavor is really mild, and the chicken has just a bit of spice. I like to serve this chicken over rice, but you could serve it with noodles, in tacos, on pizza, etc. — the options are endless!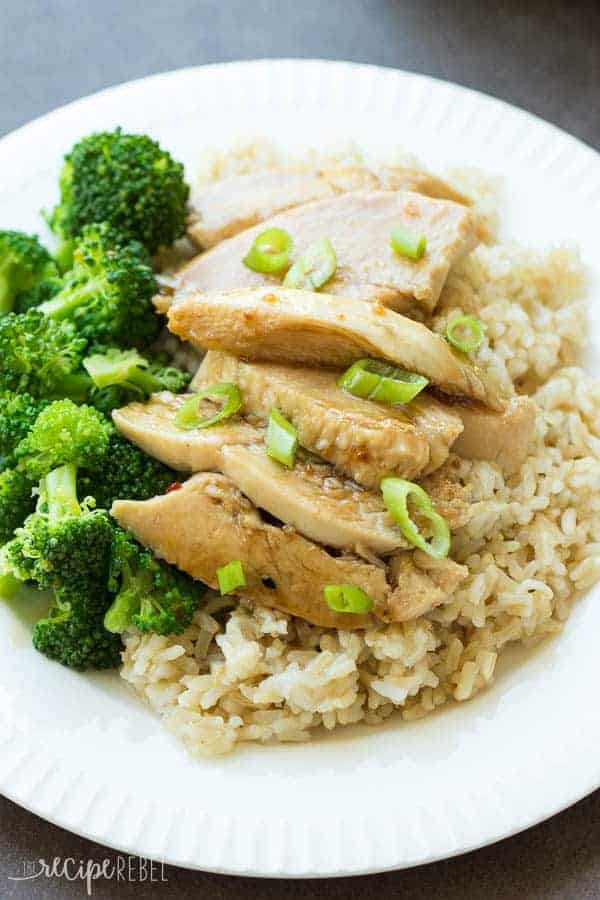 *Notes:
I am a working mom (on maternity leave) and I know how annoying it can be to be looking for a slow cooker recipe to cook while you're at work and when you check the cook time it's only a few hours on low. Here are some tips on how you can adjust the cook time without changing the recipe:
You want it to cook longer and not be dry: start with frozen chicken breasts. Put them in the slow cooker straight out of the freezer and cover with the coconut milk and spices. Let it cook up to 8 hours on low.
You want it cook quick more quickly: make sure the chicken is thawed and cut into smaller 1″ pieces, then cook on low for 2-3 hours, or high for 1-2 hours.
*This post is sponsored by McCormick Canada. I received compensation for my time in creating the recipe but, as always, all opinions are my own. Thank you for supporting brands that make The Recipe Rebel possible!
Find more great everyday recipes on Flavour.ca!
6 servings
adjust servings
Slow Cooker Sweet and Spicy Coconut Chicken
5 hours 20 mins
Cook Time
Ingredients
3

chicken breasts

1

can Thai Kitchen coconut milk (I used full fat)

1/2

teaspoon ground ginger

1/2

teaspoon red pepper flakes
Sweet and Spicy Sauce
1

cup sugar

1

cup white vinegar

1

cup chicken broth

6

tablespoons soy sauce

a pinch of red pepper flakes

1

teaspoon Simply Asia Sweet Ginger Garlic seasoning

2

tablespoons apricot jam or jelly

1

tablespoon corn starch

1

tablespoon water
Instructions
Add the chicken breasts to the slow cooker. Pour coconut milk over top, add ginger and ½ teaspoon red pepper flakes and stir until chicken is coated and spices are mixed in. Cook on low for 5 hours (*see post above for altering cook times).
minutes before the chicken will be done, make the sauce. In a medium pot, combine sugar, vinegar, chicken broth, soy sauce, pinch of red pepper flakes, Ginger Garlic seasoning, and apricot jam. Bring to a boil over medium-high heat and reduce heat to medium. Simmer for 15-20 minutes, until slightly reduced. Combine corn starch and water and stir into sauce to thicken, whisking until combined and thickened.
Remove chicken from the slow cooker and discard the cooking juices. Slice or shred chicken and toss with sauce. (*Optional: place back in the slow cooker to keep warm. )
Serve over rice or noodles -- or in a taco!