These easy Pork Tenderloin Recipes are FULL of flavor and come in all varieties: slow cooker, instant pot, on the grill or in the oven! Something for all tastes!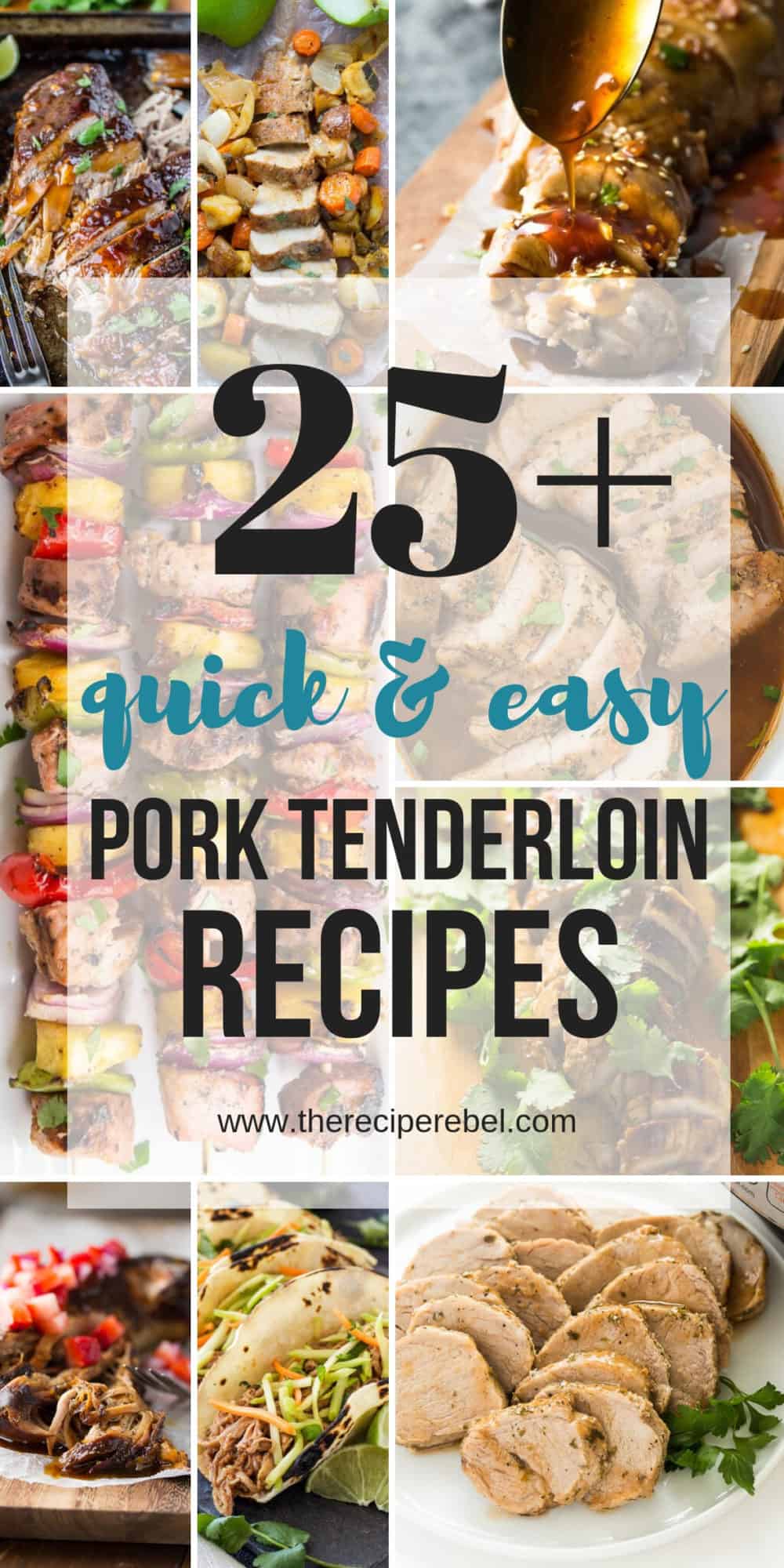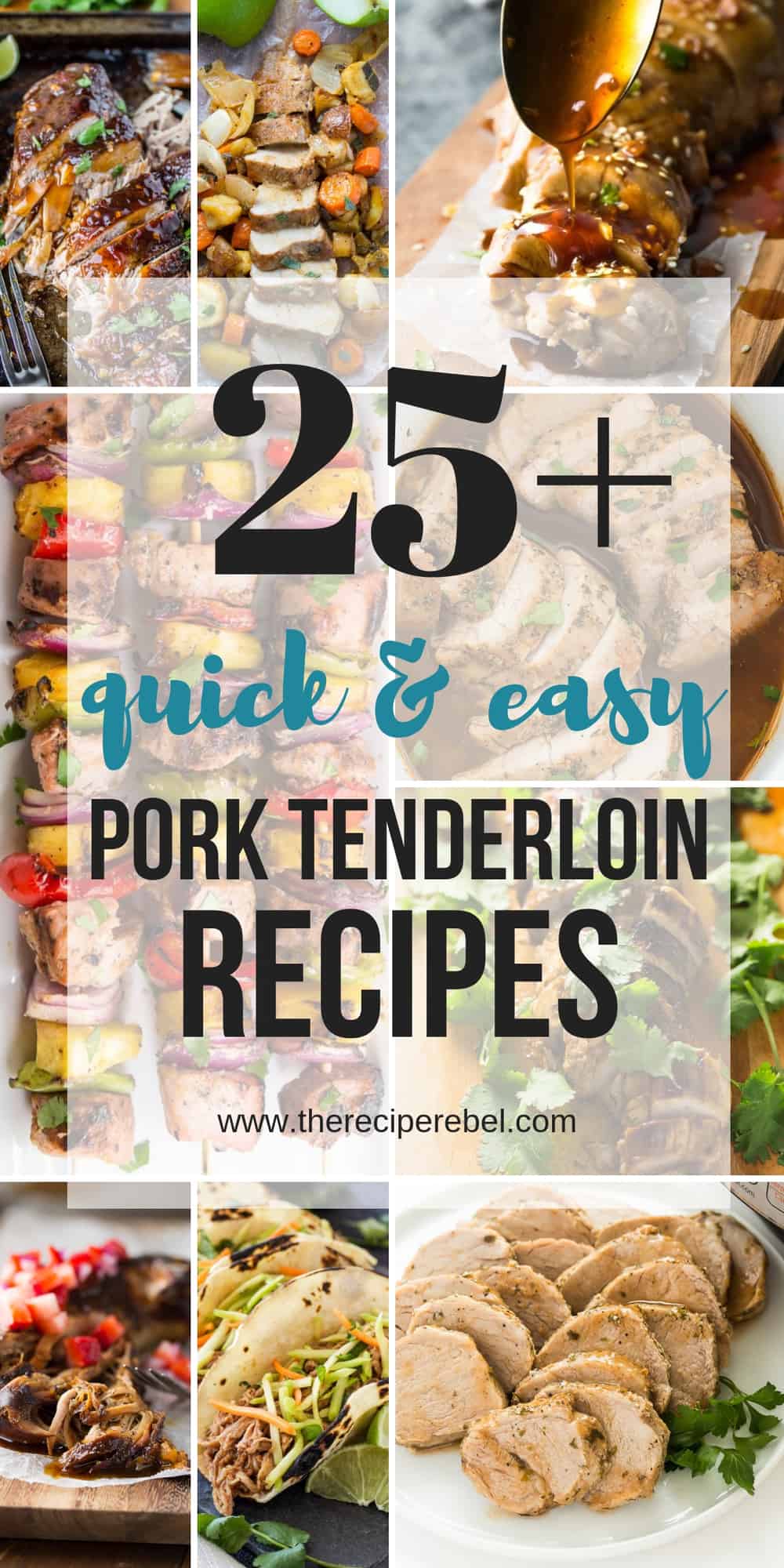 Table of Contents
Hey friends! I'm back with a collection of some of my favorite pork tenderloin recipes, and some that are definitely on my list to try!
These round ups are some of my favorite posts to put together because I get so many new dinner ideas and a ton of inspiration!
Pork tenderloin is one of our favorite cuts of meat because it is lean, easy to cook (and easy to cook well), moist and tender, and it can be paired with a wide variety of flavors.
I will admit, one of my biggest pet peeves is when people call a pork loin a pork tenderloin, and vice versa, because they are not even close to the same, and cannot be used interchangeably. I wanted to include a few notes to help you figure out your preference and if these are the right recipes for you:
What is the difference between a pork tenderloin and a pork loin?
While pork tenderloin and pork loin are both lean, boneless cuts of pork, that's about where the similarities end.
A pork tenderloin and pork loin are cut from totally different parts of the pig, and need to be cooked differently.
Pork tenderloins are usually right around the 1lb mark for each piece. A pork loin is much larger, and thicker, and can range anywhere from a couple pounds to 5 pounds in size.
Because of this size difference, it's not always wise to try to swap one for the other in these recipes. The seasoning blends, sauces and glazes would likely be excellent on either, but the cooking techniques are completely different for each.
If you're looking for how to cook pork loin, check out this Slow Cooker Pork Loin recipe.
What is the best way to cook pork tenderloin?
Because it is small and tender cut of meat, it is easily adapted to most cooking techniques. It can be cooked quickly at high temperature and still be just as moist as it is cooked low and slow in the slow cooker.
The cooking method you choose for your pork tenderloin will depend largely on your preferences and the time you have, so I've included recipes for all methods in the list below.
Crock Pot Pork Tenderloin recipes:
Although pork tenderloin doesn't need to be cooked in the crock pot to come out juicy and tender, it is certainly a handy option when you have a busy day, or need something for Sunday lunch (since it doesn't require a long cook time in the slow cooker).
Pork Tenderloin recipes for the oven:
Pork tenderloin can be cooked relatively quickly in the oven, usually around 350-400 degrees F for 20-30 minutes.
The most important thing to note is not to overcook it, as that will dry it out and it will not be as good. The best way to ensure you cook it to the optimal temperature of about 150-160 degrees F (depending on your preference) is by using a meat thermometer — yes, you need one! Yes, they're worth the $10 you might spend on one to have perfectly cooked meat every time.
Grilled Pork Tenderloin:
And the same goes for grilling pork tenderloin. You will likely cook it around the same temperature (or maybe a little higher) for about the same amount of time (maybe a little less).
Be sure to keep off any glazes with sugar until the last 10 or so minutes as they may burn, and keep an eye on that meat thermometer!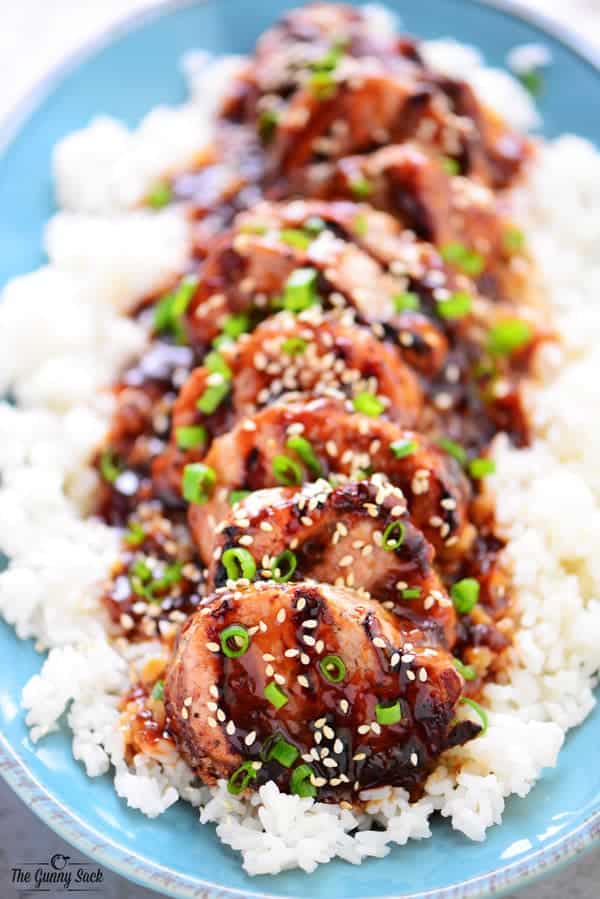 Slow Cooker Balsamic Pork Tenderloin with Strawberry Salsa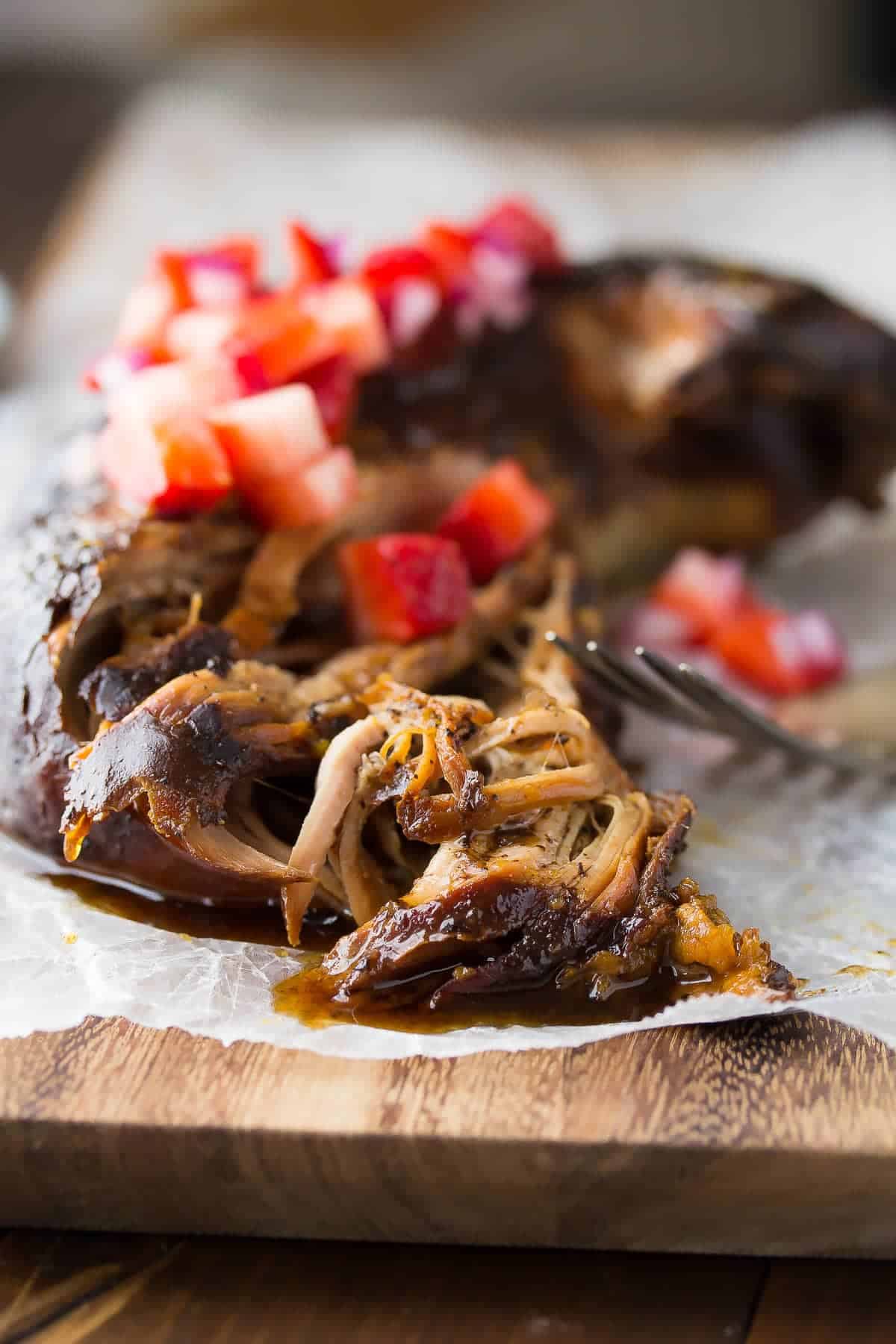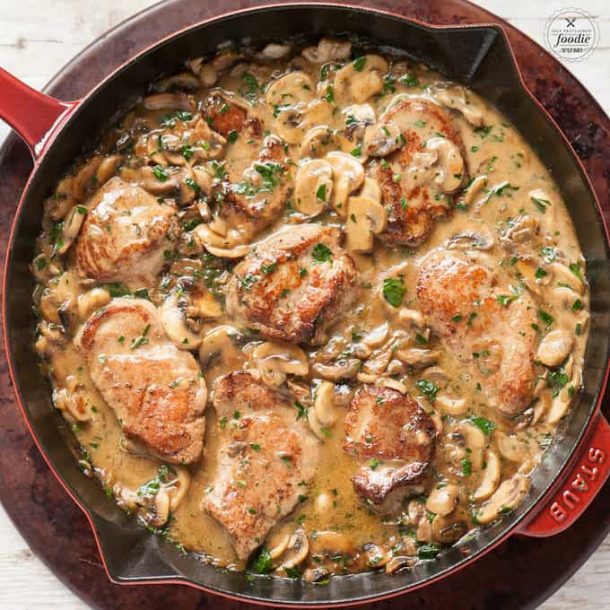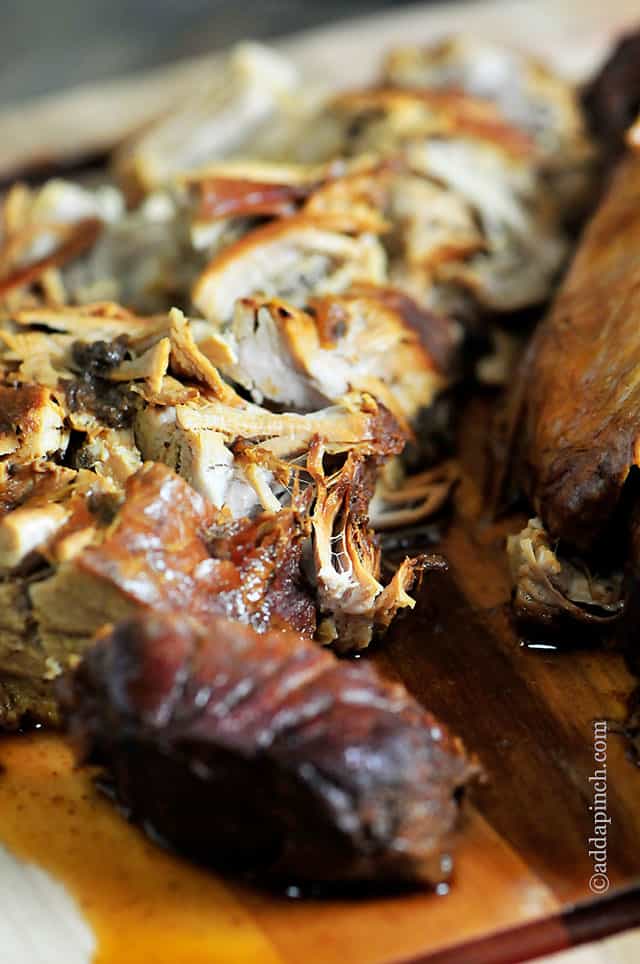 Maple Dijon Cider Pork Tenderloin
Grilled Herb Crusted Pork Tenderloin Potato Packets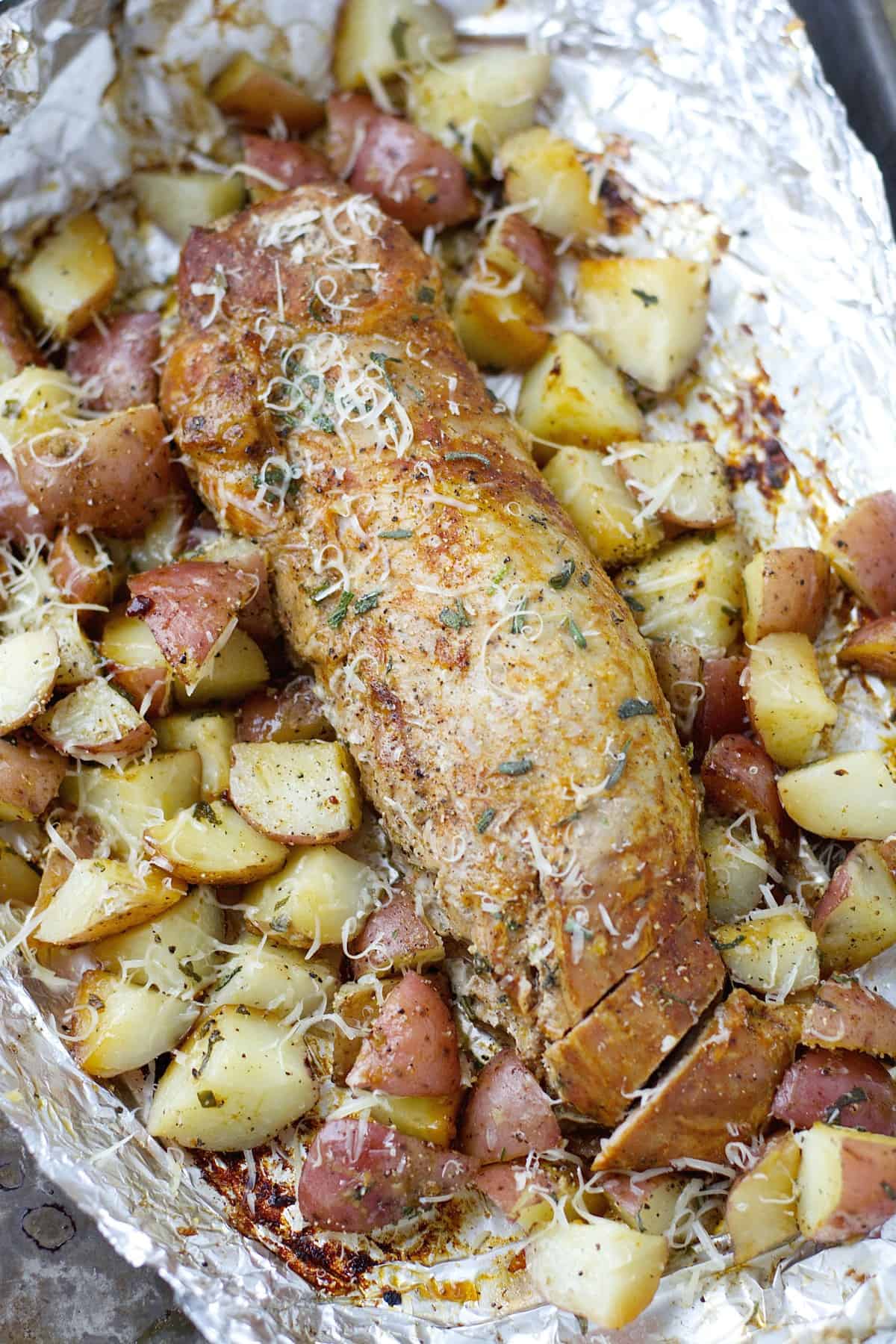 Sweet and Spicy Glazed Pork Tenderloin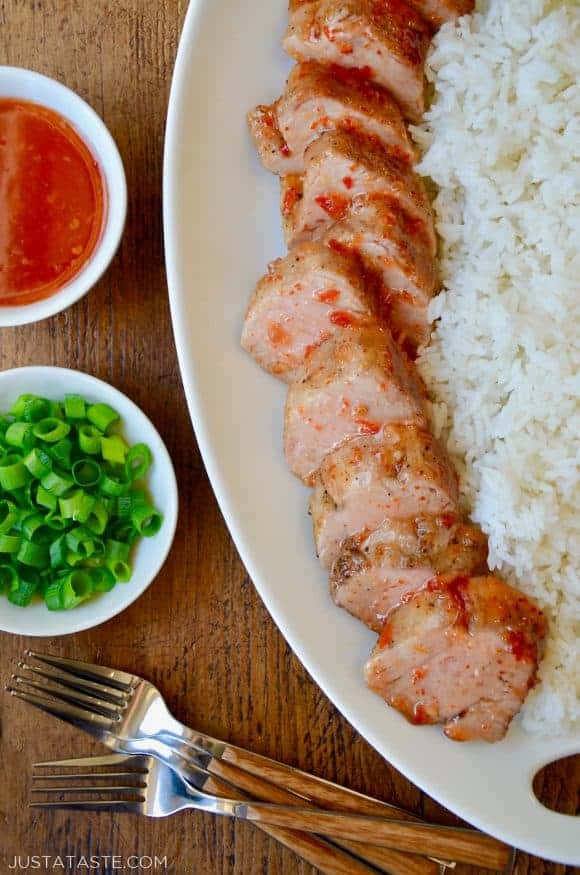 Apple and Onion Braised Pork Tenderloin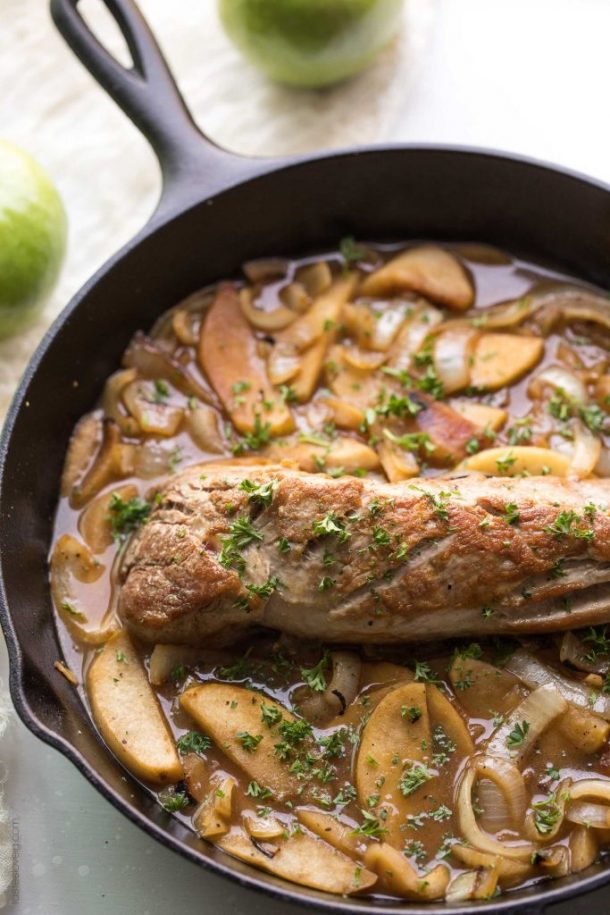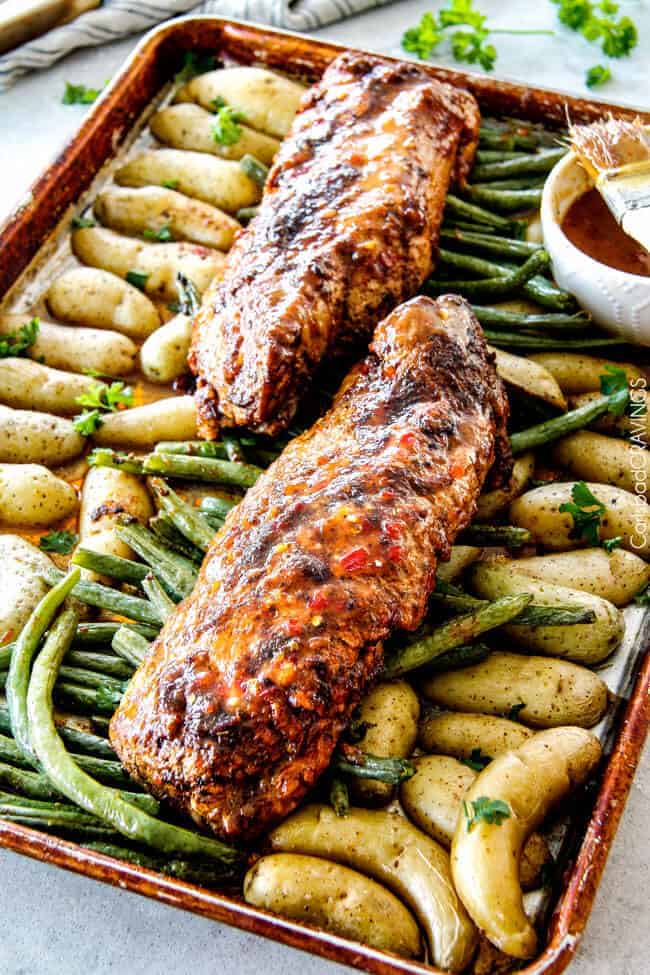 One Skillet Pork Tenderloin with Peaches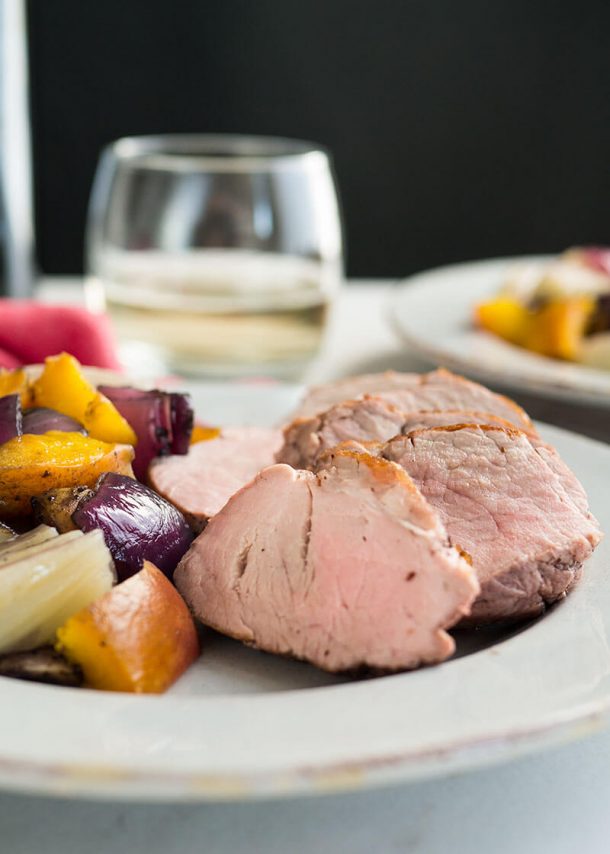 Slow Cooker Asian Pork Tenderloin with Ginger Glaze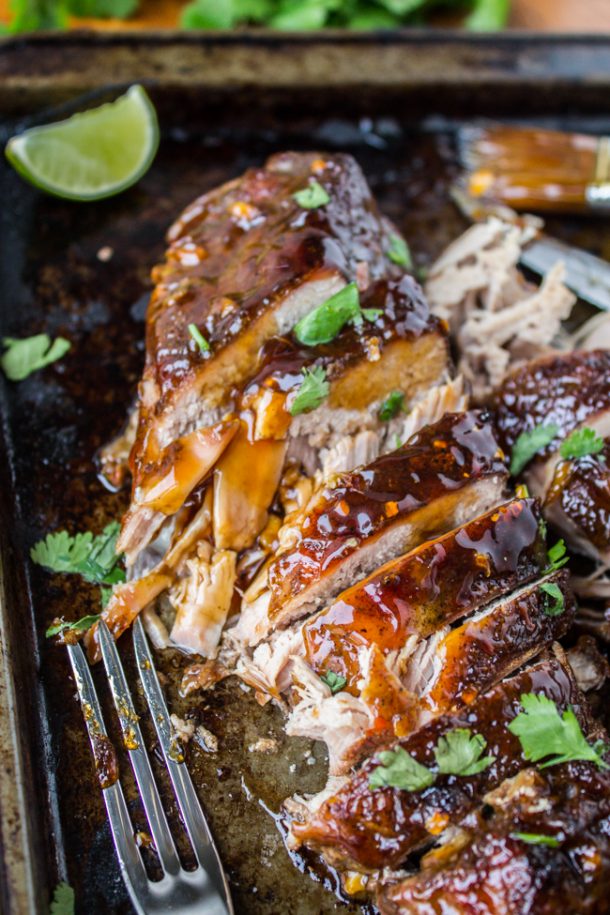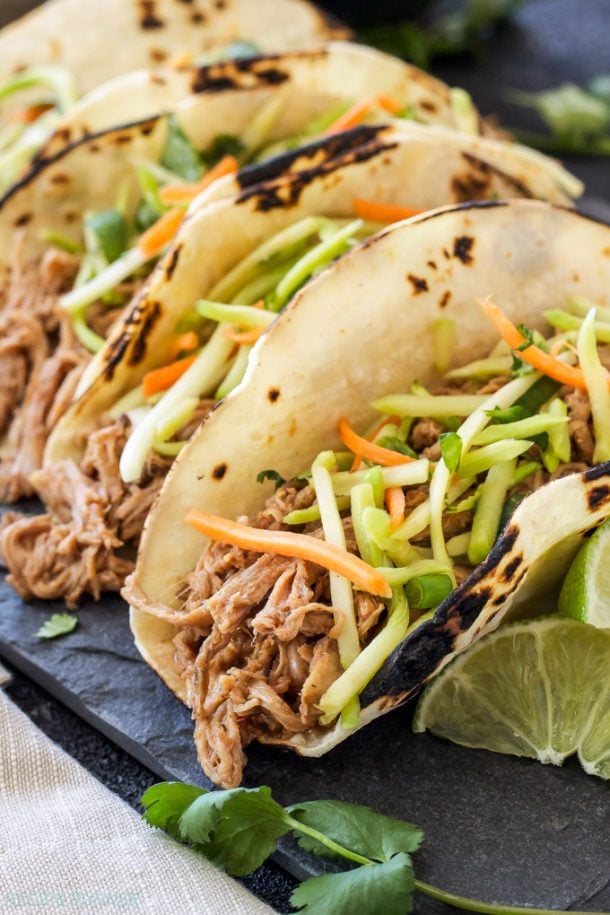 Instant Pot Pork Tenderloin with Garlic Herb Rub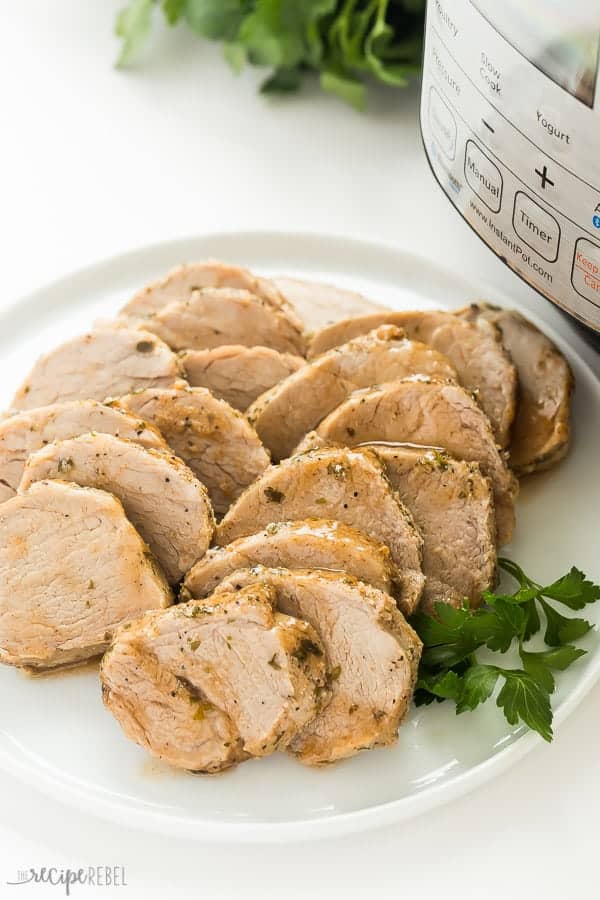 One Pan Roasted Pork Tenderloin with Apples and Root Vegetables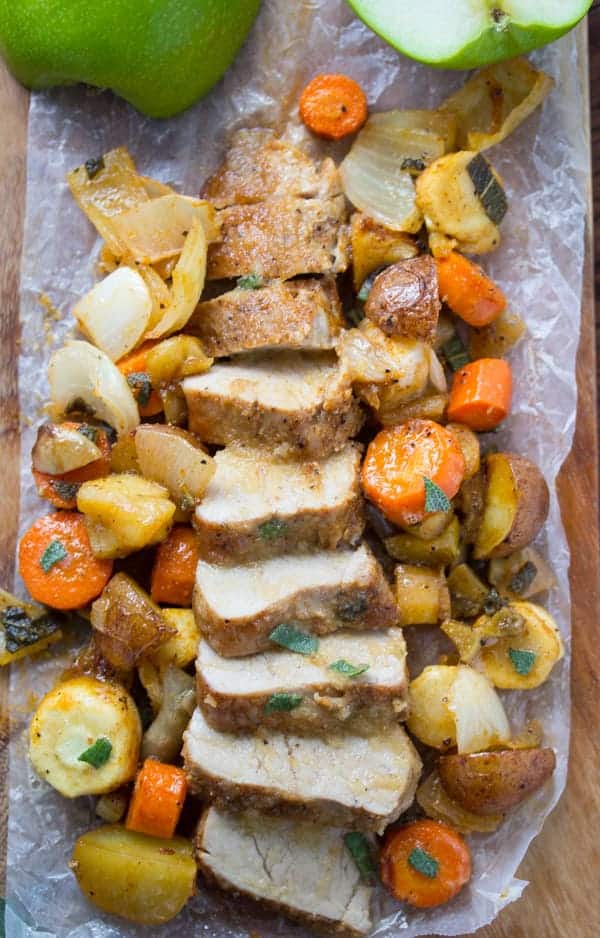 Apple Mustard Glazed Pork Tenderloin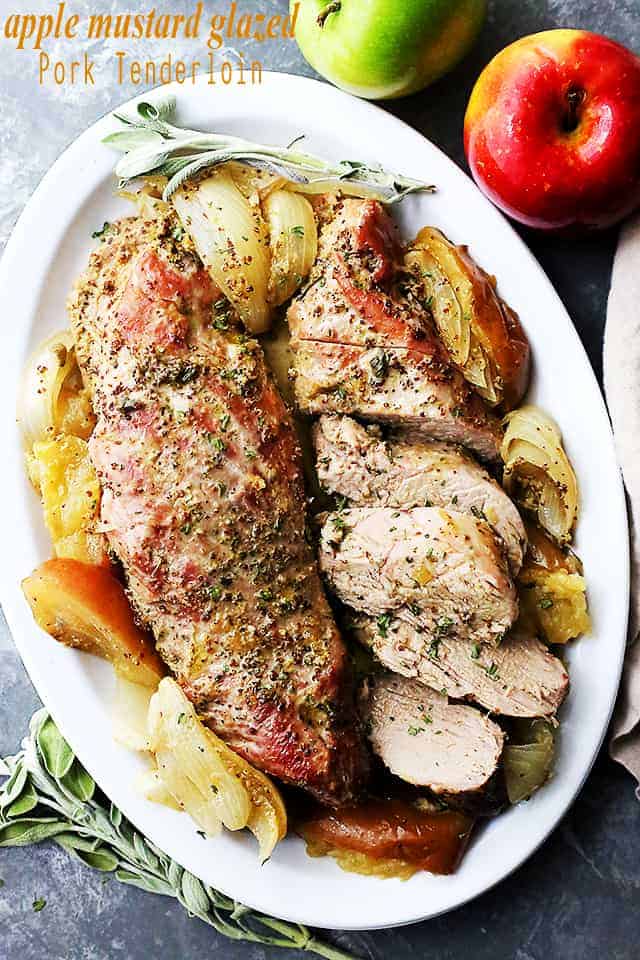 Grilled Pork Loin Salad with Grilled Apples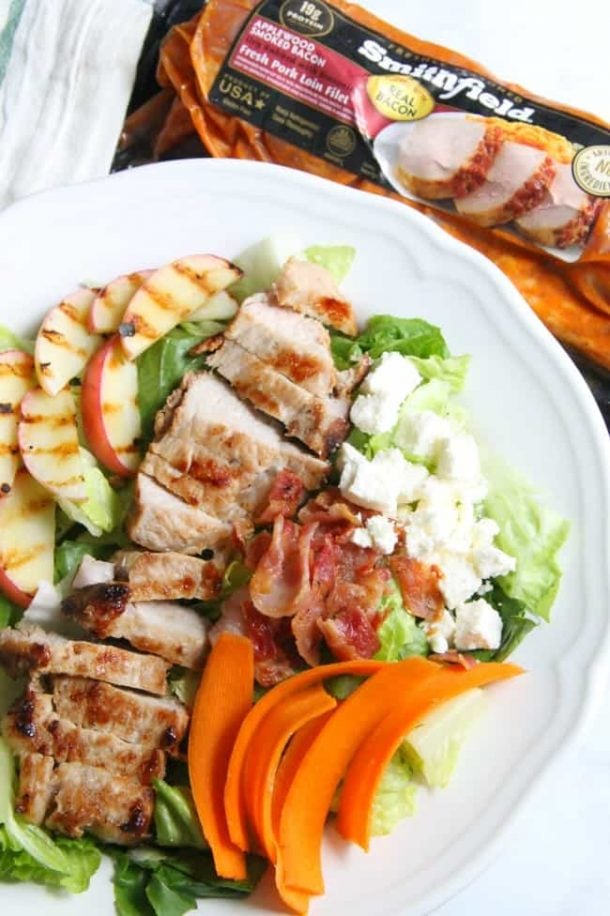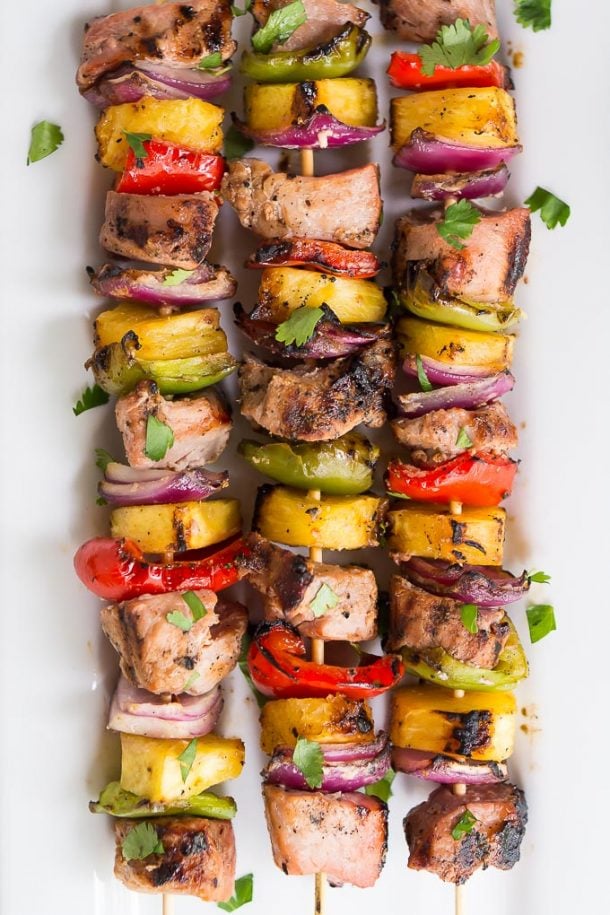 Mushroom Spinach Stuffed Pork Tenderloin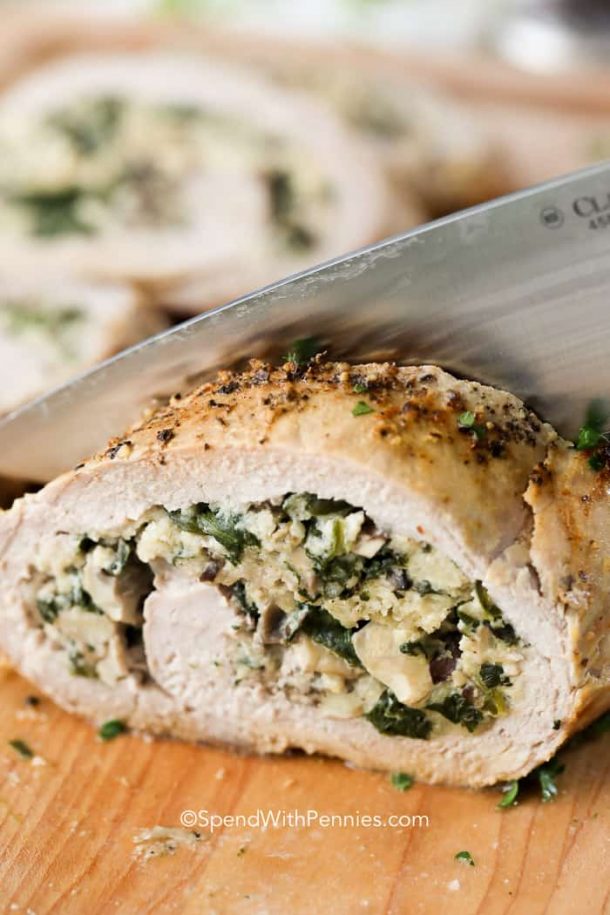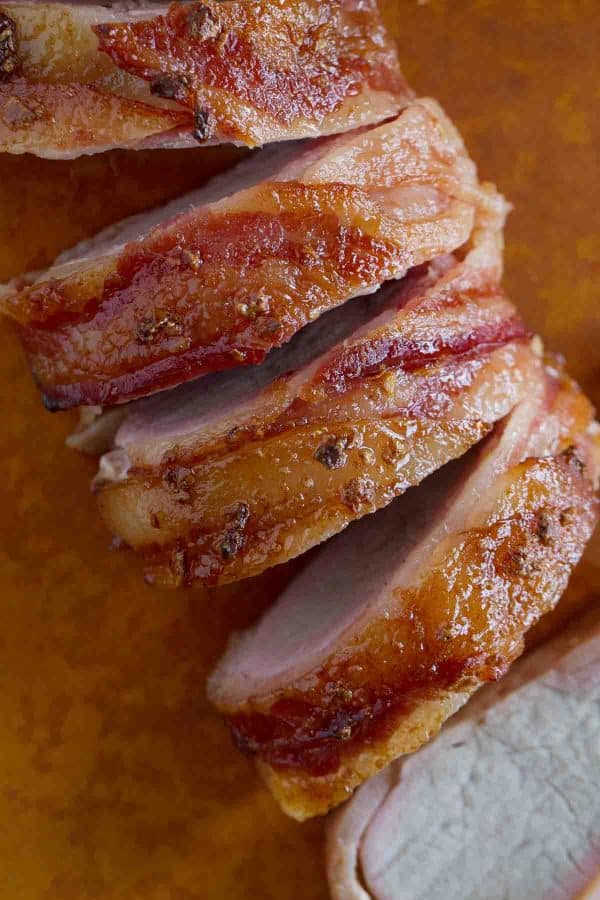 Paleo Chipotle Honey Lime Pork Tenderloin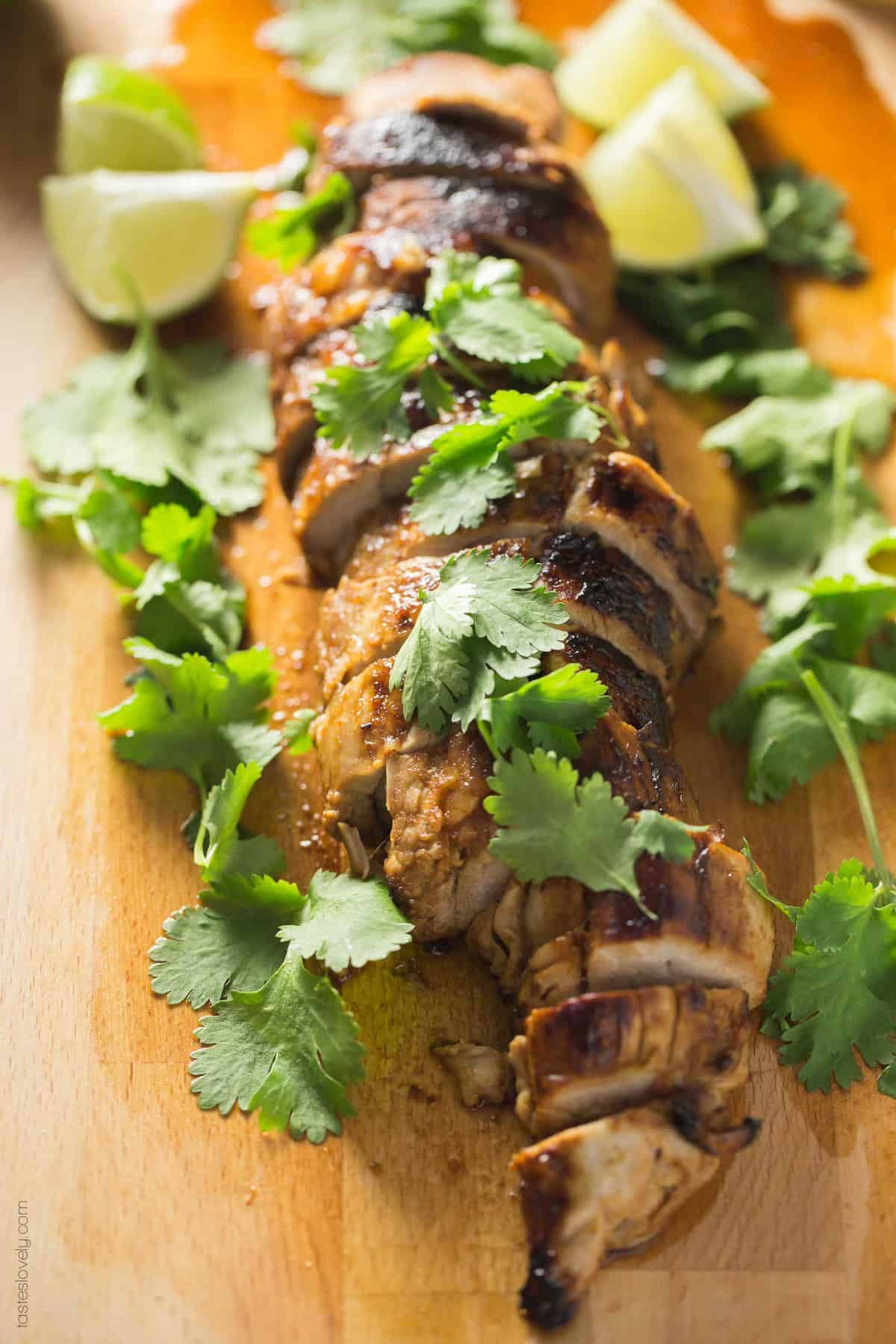 Cheddar Vegetable Stuffed BBQ Pork Tenderloin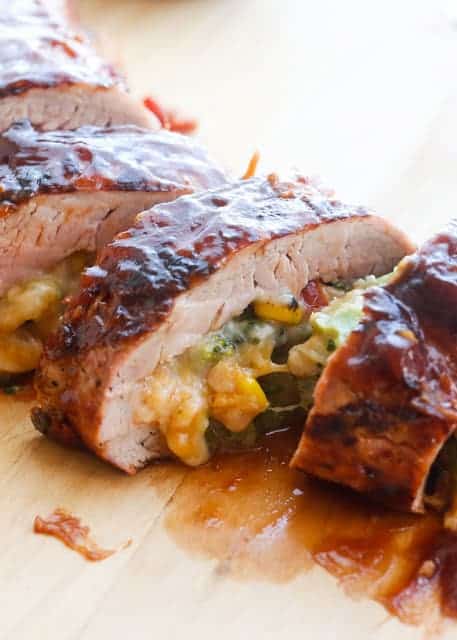 Spiced Pork Tenderloin Flatbreads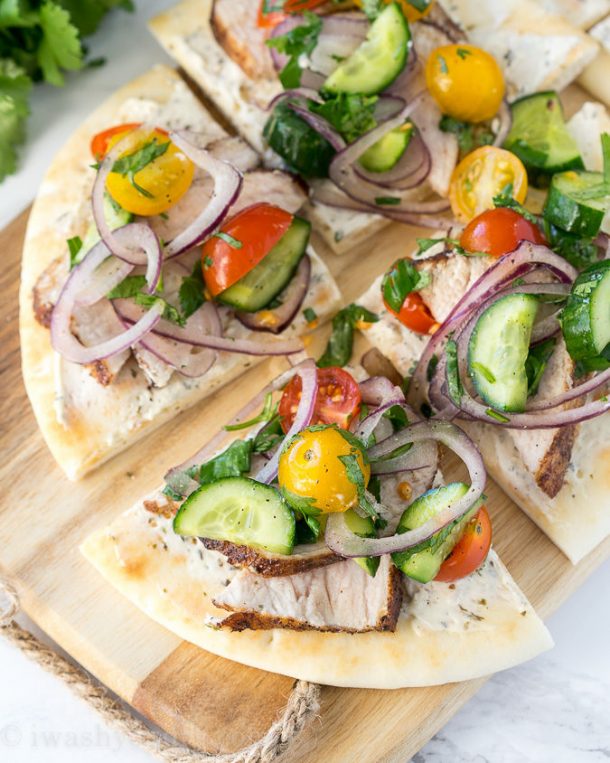 Pork Tenderloin Tacos with Corn Salsa