I want you to know I tried to talk myself out of it.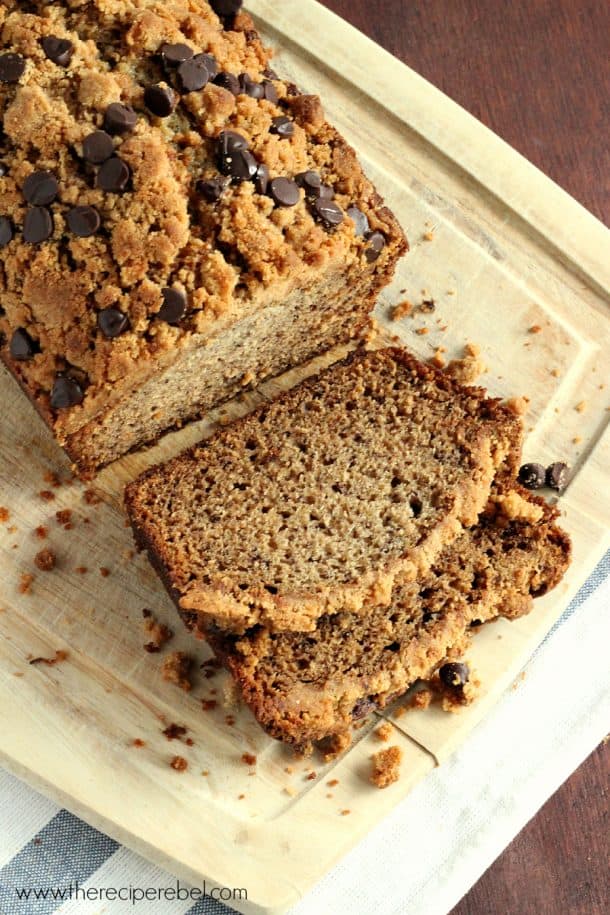 I tried to tell myself that you've seen enough banana bread recipes and you just didn't need another.
And besides, no one is making banana bread this time of year. They're making salad and low calorie everything to make up for all of the holiday naughtiness. And I probably should be, too.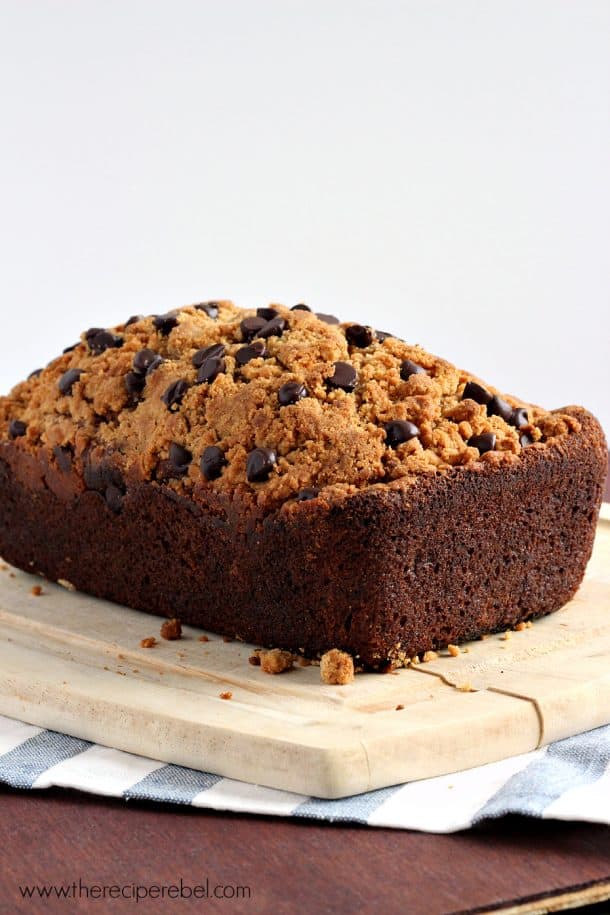 But the day I made this banana bread — rather than making supper, naturally — I took it out of the oven and the streusel was just calling to me. Ya know?
And I couldn't ignore it.
I just don't know if there's much better than streusel. Except maybe peanut butter streusel.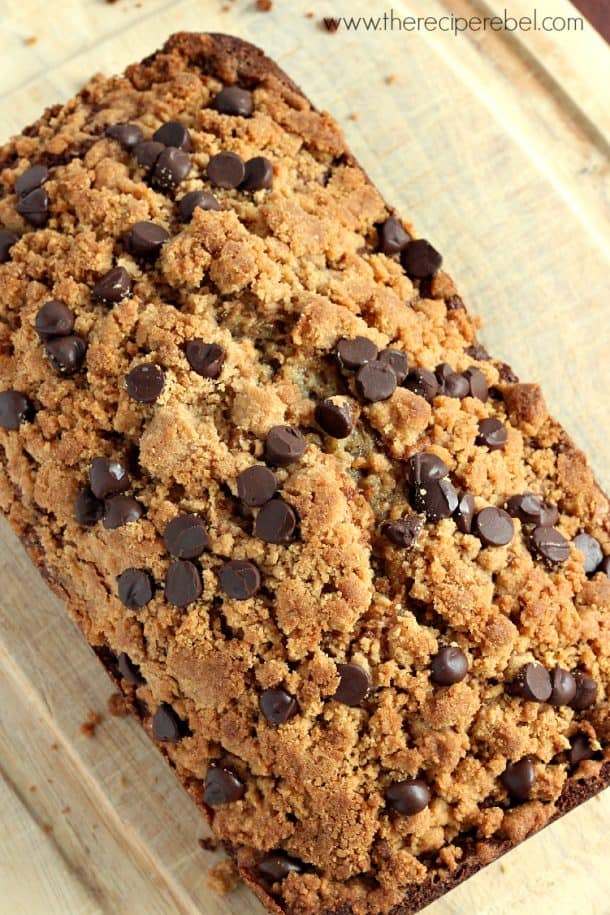 The chocolate chips? They're just for looks. You could totally stir some into your batter if you wanted to go all out like that. And you know I would never judge you for doing something like that.
After all, more chocolate is always better.
But for some reason, I just wanted a nice, moist, plain banana bread. With a little treat on top.
And I am totally one of those people who eats the top last. It's like the dessert for your dessert. Or breakfast or afternoon snack — no judging here. Bananas and peanut butter are perfectly acceptable breakfast foods.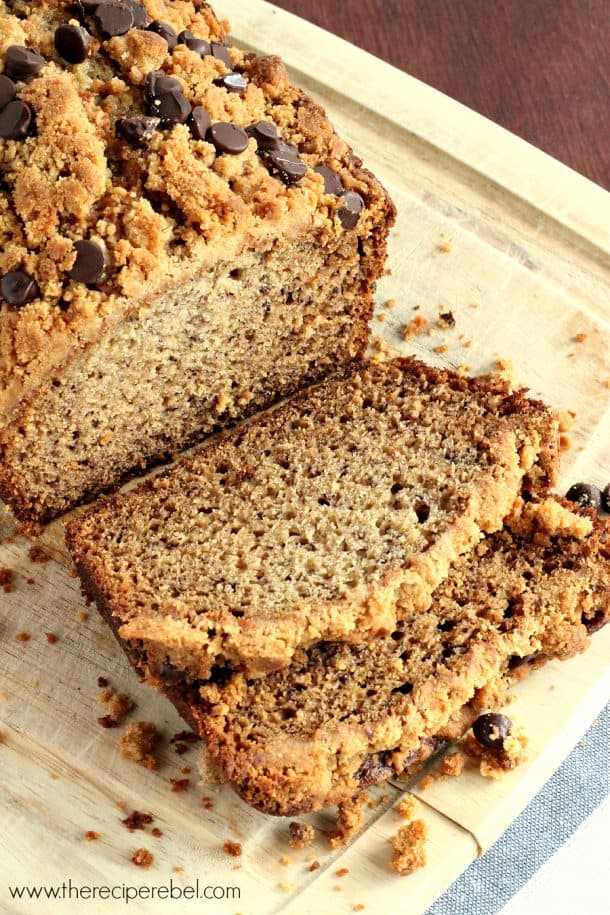 Peanut Butter Chocolate Chip Streusel Banana Bread
Ingredients
1/4

cup butter

1

cup sugar

3

bananas, mashed

2

eggs

1/3

cup milk*

1

tsp vanilla

1

cup all-purpose flour

1

cup whole wheat flour (or use all-purpose)

3/4

tsp baking soda

1/4

tsp salt

1/2

tsp cinnamon

1/4

cup smooth peanut butter (crunchy would also work)

1/4

cup brown sugar

1/2

cup whole wheat flour (or sub all-purpose)

1

tbsp oil

1/4

cup chocolate chips, optional
Instructions
Preheat oven to 350 degrees F. Grease an 8x5" loaf pan.
In a large bowl, beat butter and sugar until creamed (by hand or with a stand mixer). Stir in bananas, eggs, milk and vanilla until combined.
Add flours, baking soda, salt and cinnamon and stir until just combined. Spread into loaf pan and set aside.
In a medium bowl, combine peanut butter, sugar, and flour. Add just enough oil to make it crumbly like a streusel (I like to use my hands, but you could use a fork or pastry cutter). Stir in chocolate chips.
Sprinkle on top of batter in loaf pan and press down gently.
Bake for 45 minutes to 1 hour, until a toothpick comes out clean.
Recipe Notes
*I actually used almond milk, because I had some in the fridge to be used up. Regular milk would work fine, or the original recipe calls for plain yogurt. You could use that as well.
Recipe adapted from My Recipes.