All kinds of kabob recipes for summer grilling! Chicken kabobs, shrimp kabobs, steak kabobs, and dessert kabobs! Because food on a stick is more fun 😉
Here we are, smack in the middle of summer, and I can't get enough.
Often this time of year I feel so thankful that we live in a place with such drastic changes between seasons, because when summer comes we go all in. I feel like Manitobans are a breed that soaks up the sunshine, the lake days, the fair days, the camping days, and all the grilled al fresco dinners like no others.
Because we know if we blink winter will hit us right in the face!
So today we're celebrating summer with all kinds of kabob recipes: chicken kabobs, shrimp kabobs, steak and beef kabobs, a few pork kabobs, and even some dessert and breakfast kabobs!
Because food on a stick really is more fun, especially if you ask the kiddos 🙂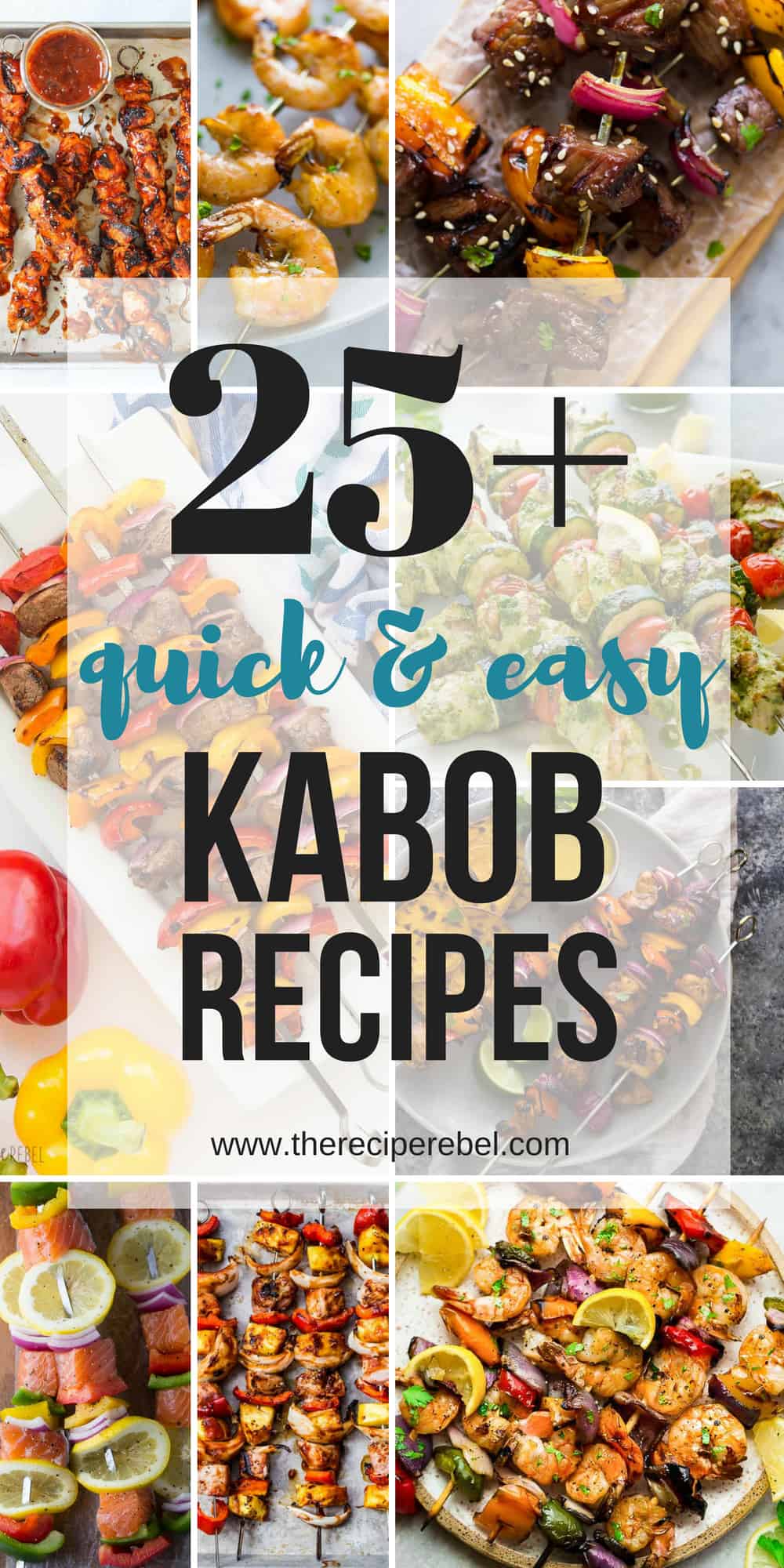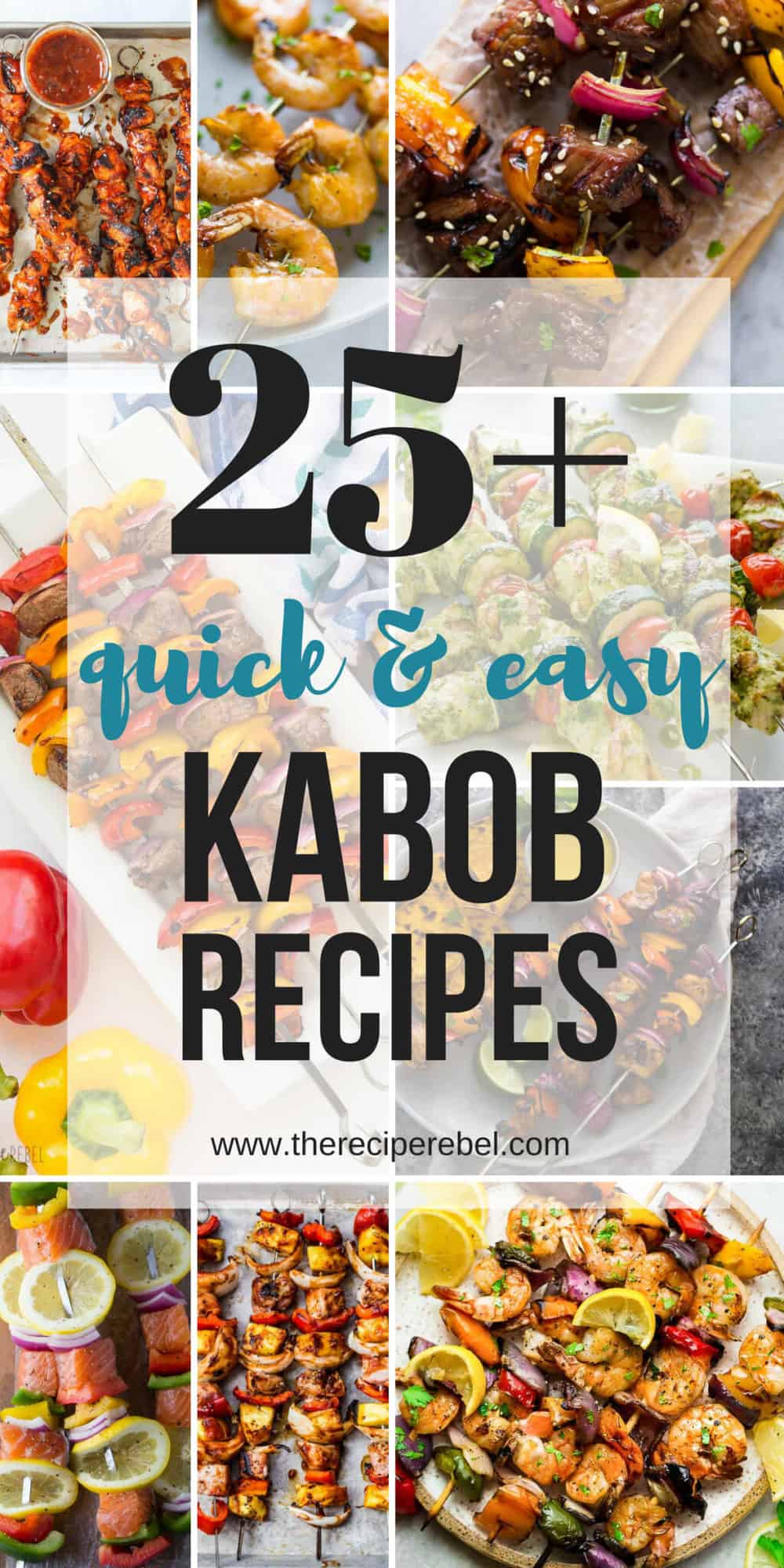 Table of Contents
General tips for making Kabob Recipes:
One of the best things about kabobs is that you really can throw on pretty much anything you want, as long as you keep cook time in mind. You want to keep the cook time of all the elements in a similar range so that no one item is overcooked, or undercooked.
If you're using wooden skewers, you'll need to soak them first to prevent burning, which can be a bit of a hassle.
The better option? Stainless steel skewers are my new favorite things. They last forever and are easy to clean! (Plus, no soaking)
Which vegetables are best for kabobs?
Obviously, you want something that's somewhat sturdy and can hold up to being cooked and is large enough that it won't slide off the skewer. This really goes without saying, so take a look around your farmers market and see what you can find!
Peppers, onions, zucchini, mushrooms, and potatoes are most common and work well on a kabob recipe.
Carrots, and small vegetables like peas, corn (which would be too firm to skewer unless you're using metal skewers), cucumbers (obviously!) wouldn't work well.
Broccoli, cauliflour, tomatoes, eggplant and squash would be interesting ones to try!
How to make kabobs in the oven:
Sometimes the weather turns and our plans change (or it's not optimal grilling weather and food on a stick is still a hit!). It's easy to make most of these kabob recipes in the oven as well!
For most kabob recipes (though you'll want to check the recipe instructions for recipe-specific hints), you'll want to bake around 375-400 degrees F for about the same amount of time the recipe calls for for grilling.
Keep an eye on the kabobs so they don't end up overcooked!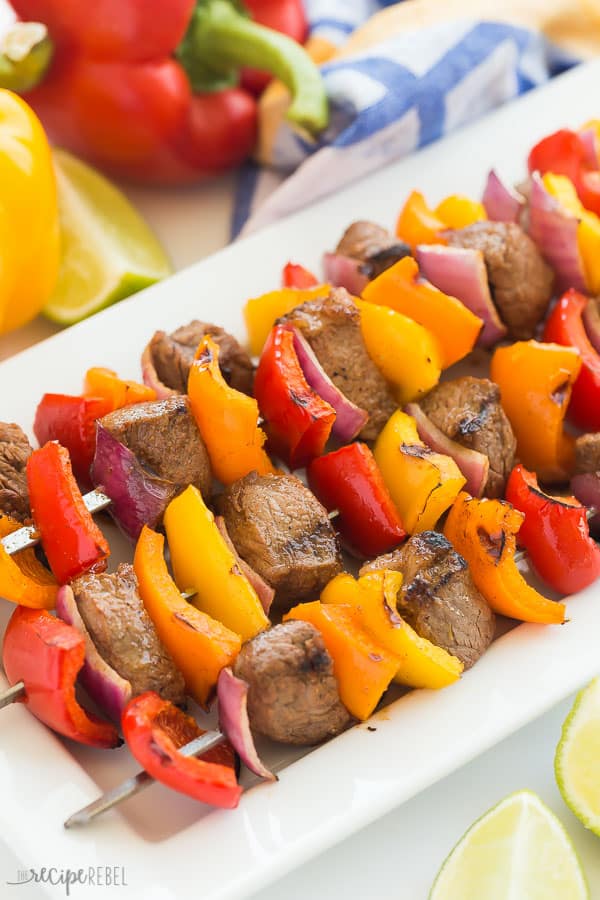 Grilled Jerk Chicken Pineapple Sausage Kabobs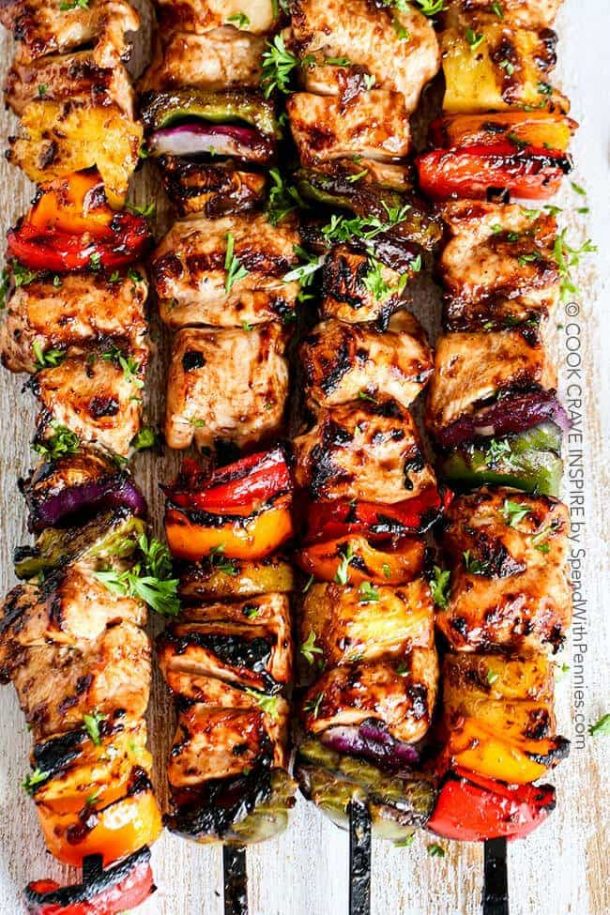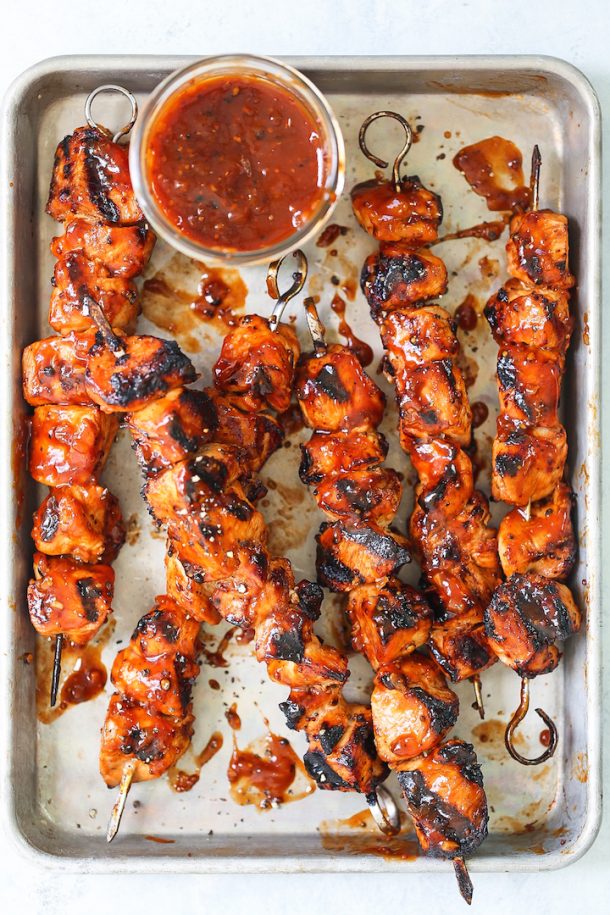 Balsamic Honey Chicken Peach Skewers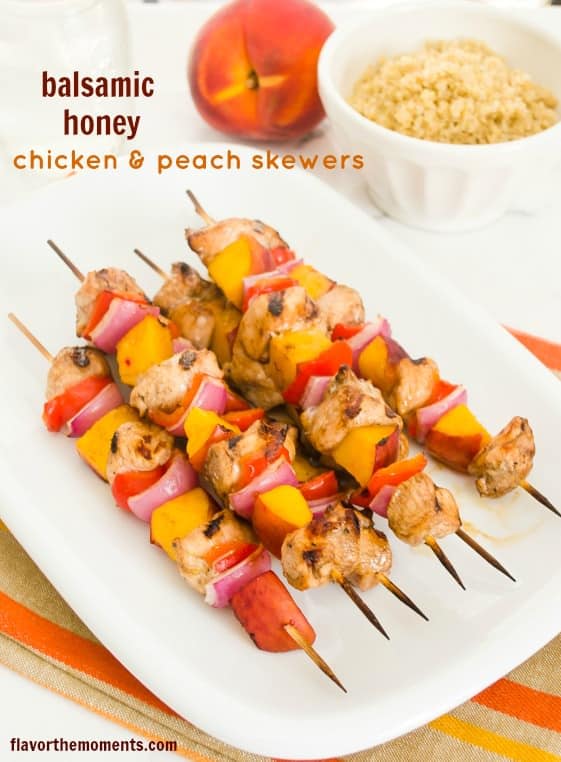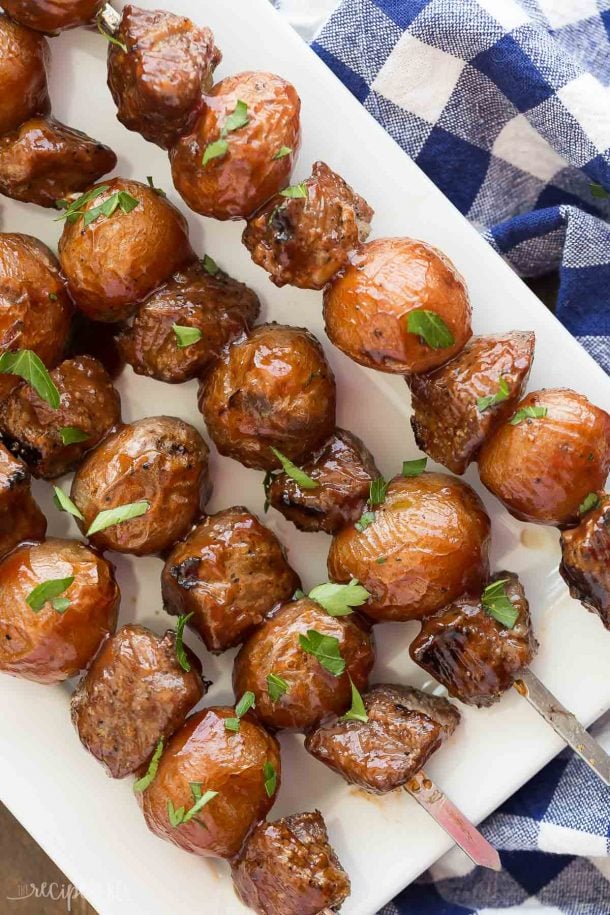 Grilled Lemon Pesto Chicken Kebabs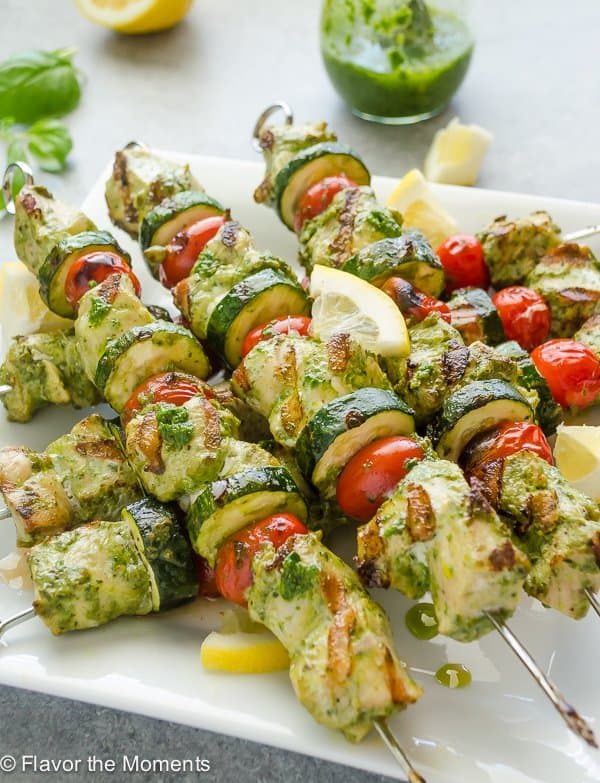 Chipotle Grilled Shrimp Skewers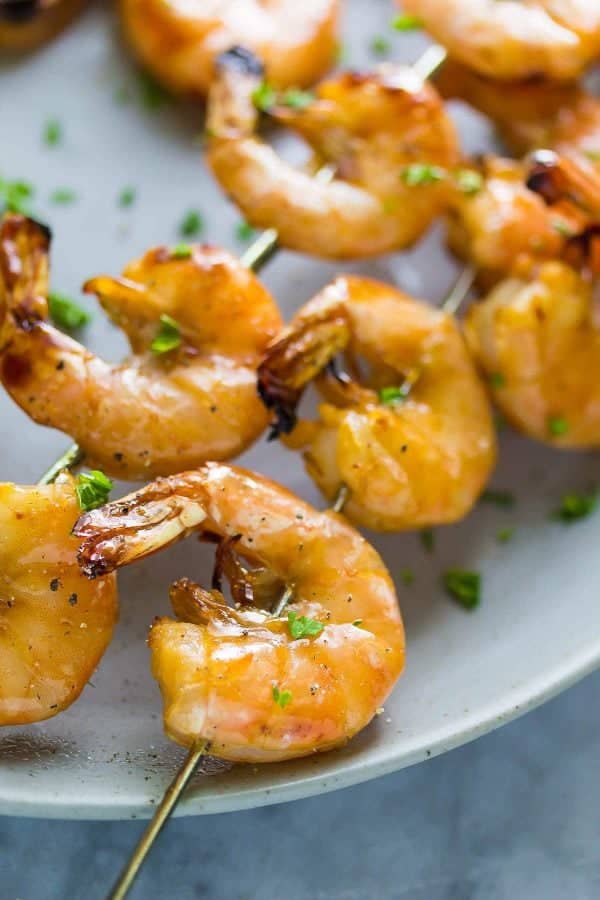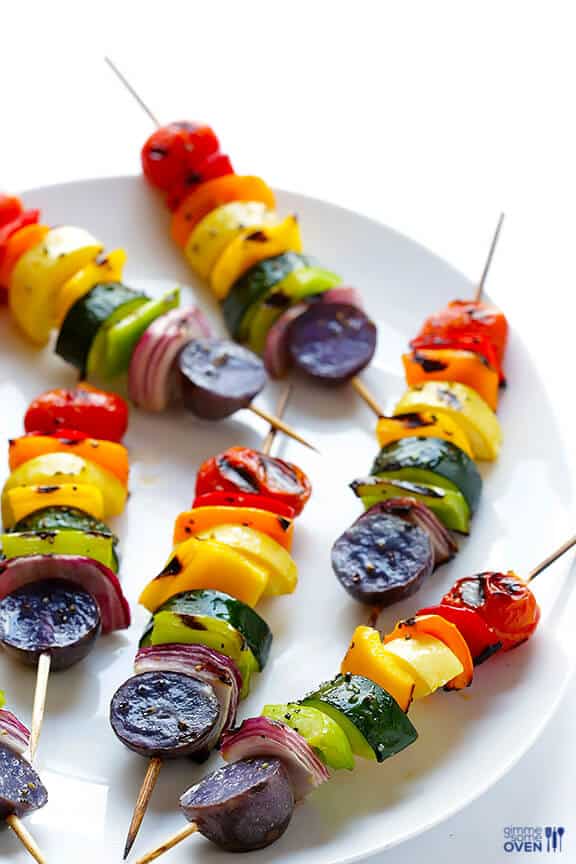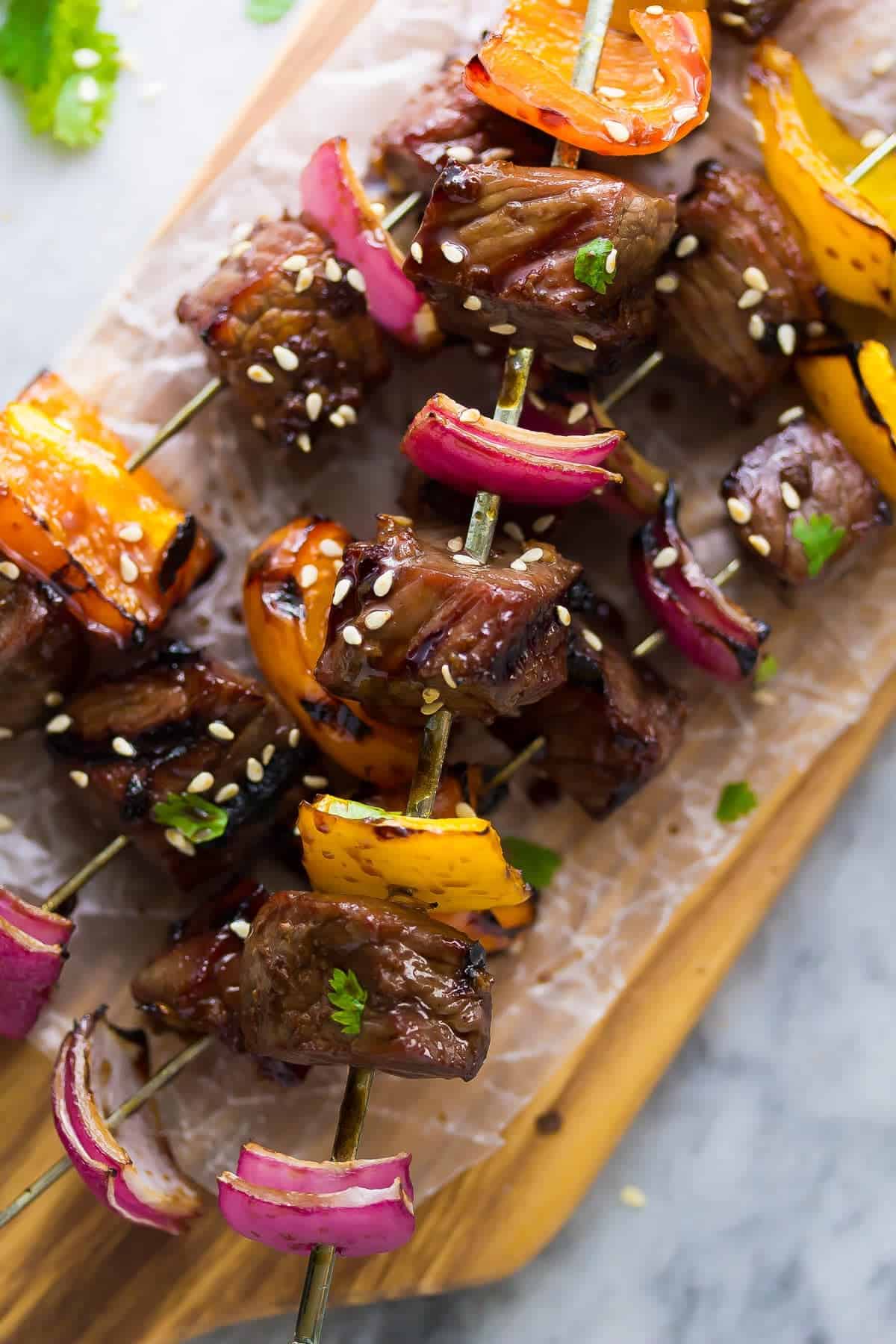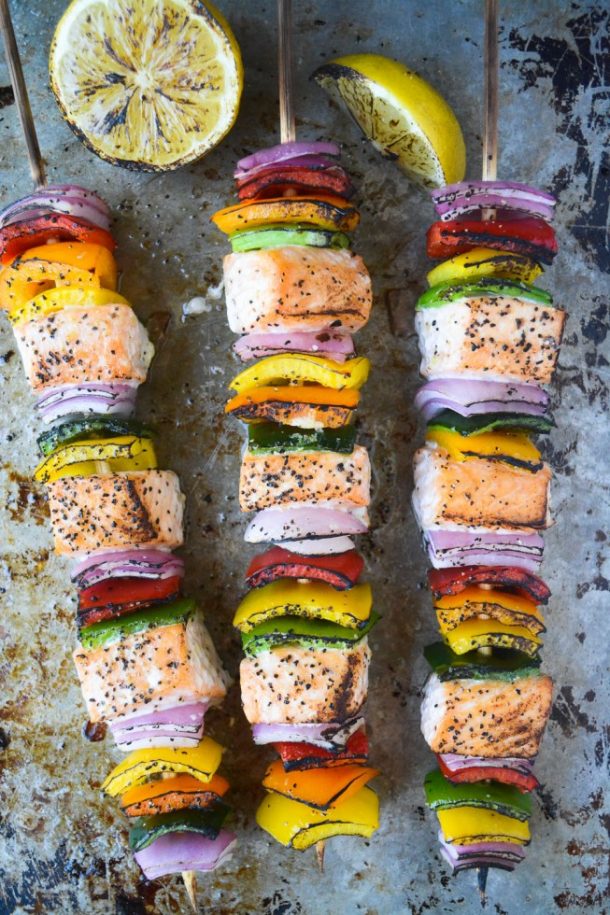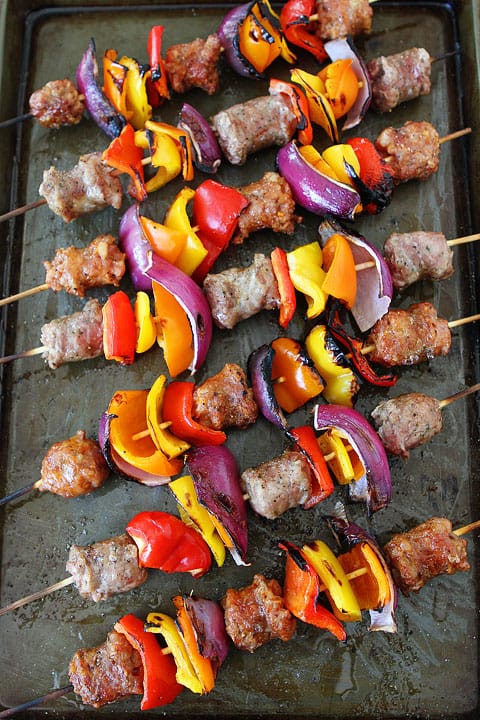 Chili Lime Chicken Skewers with Mango Sauce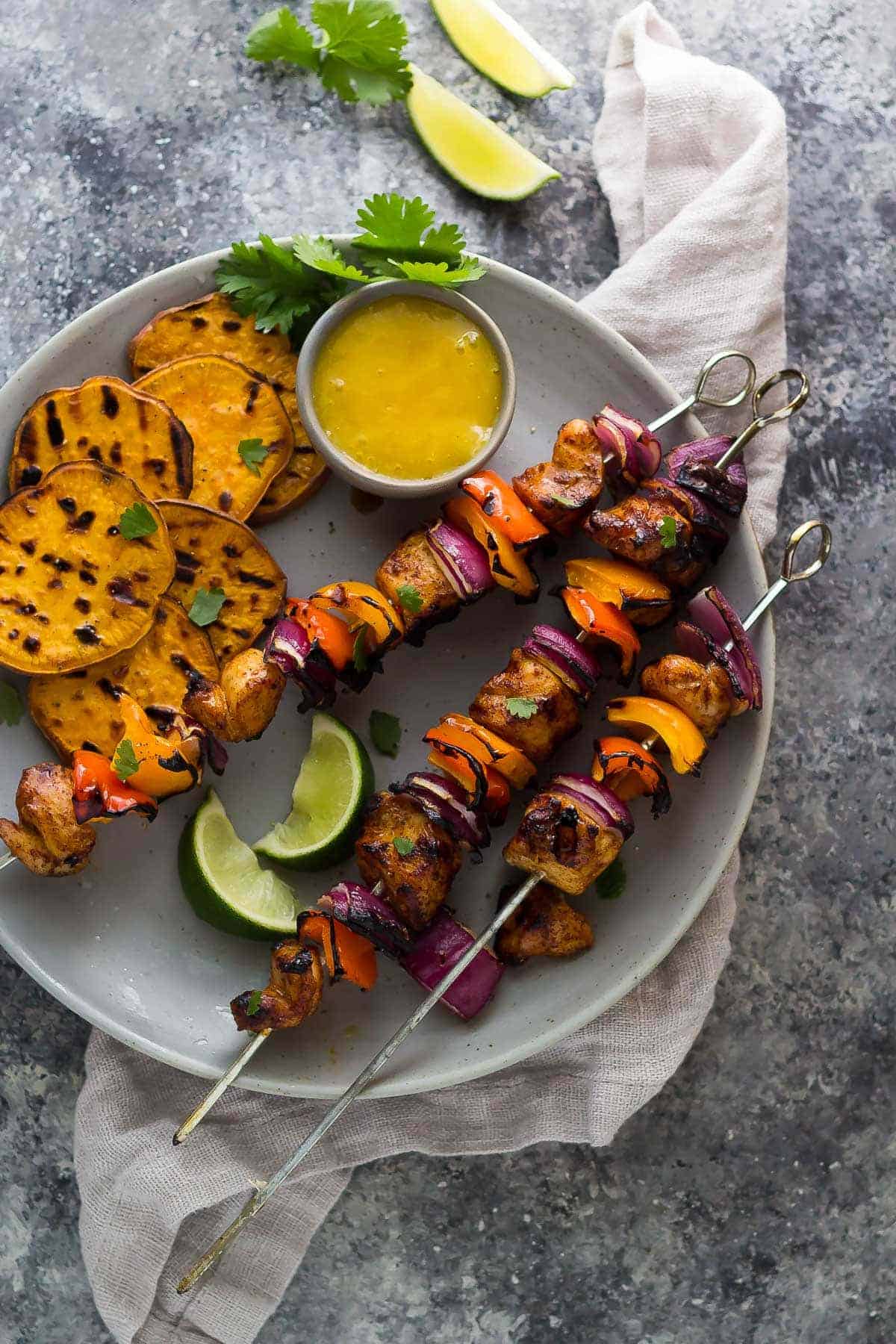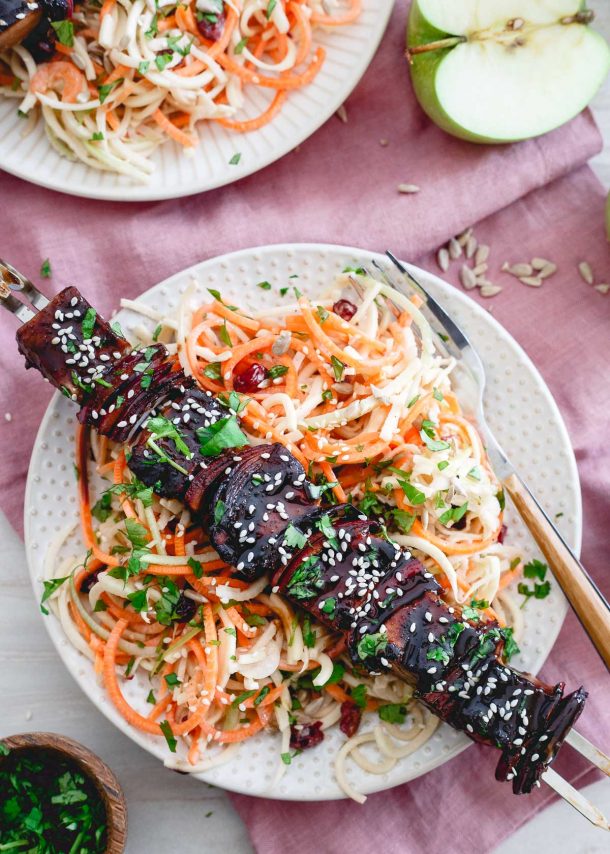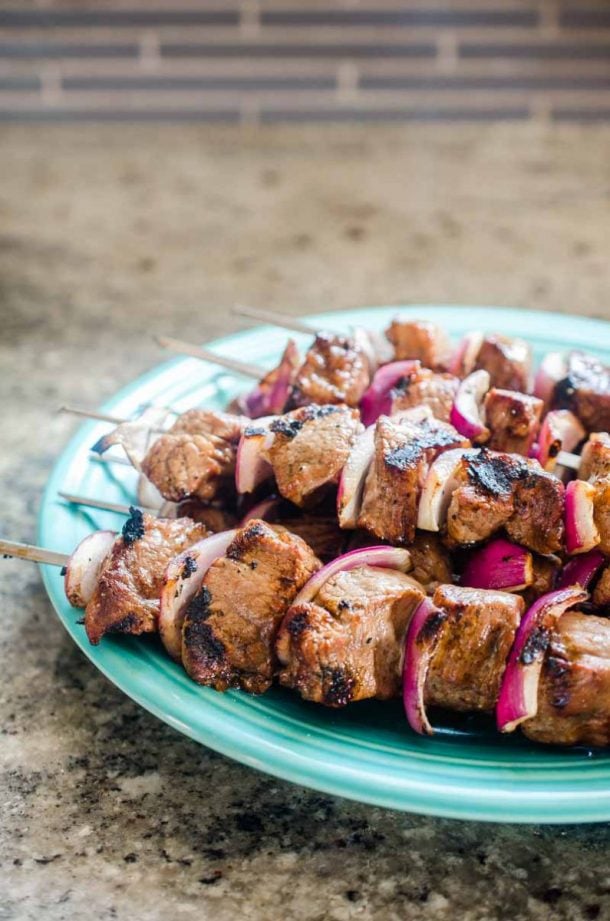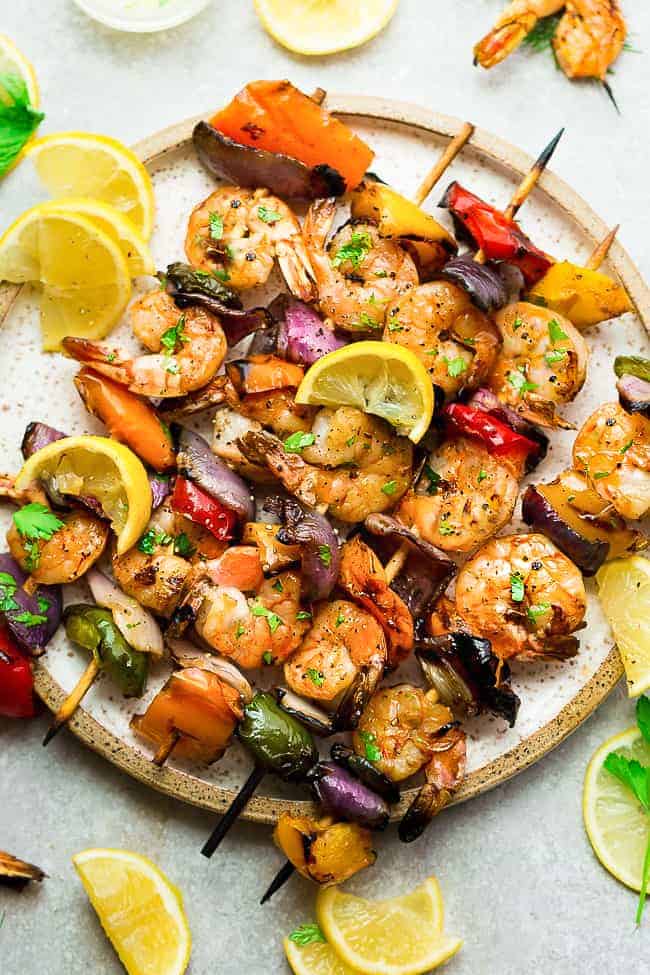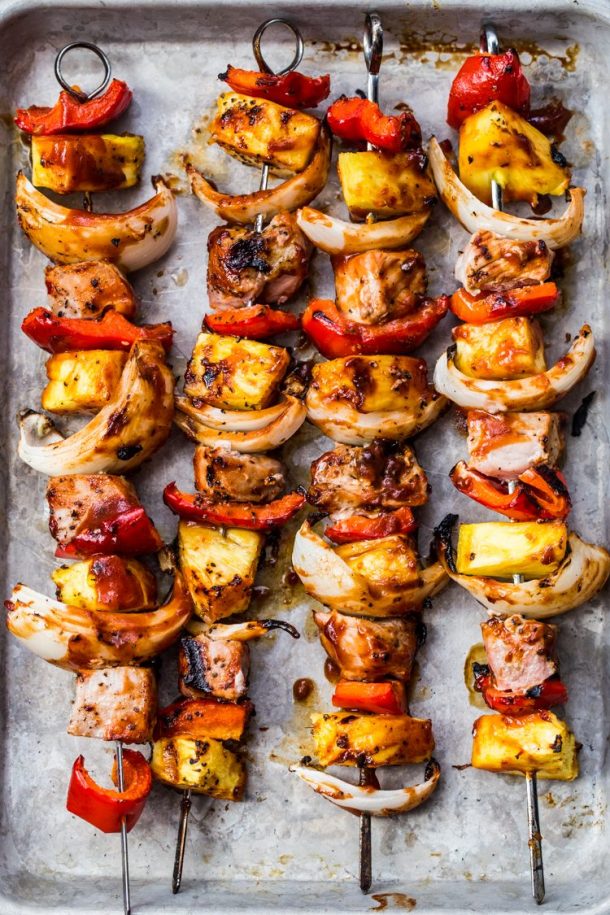 Steak and Mushroom Kabobs with Mint Yogurt Dip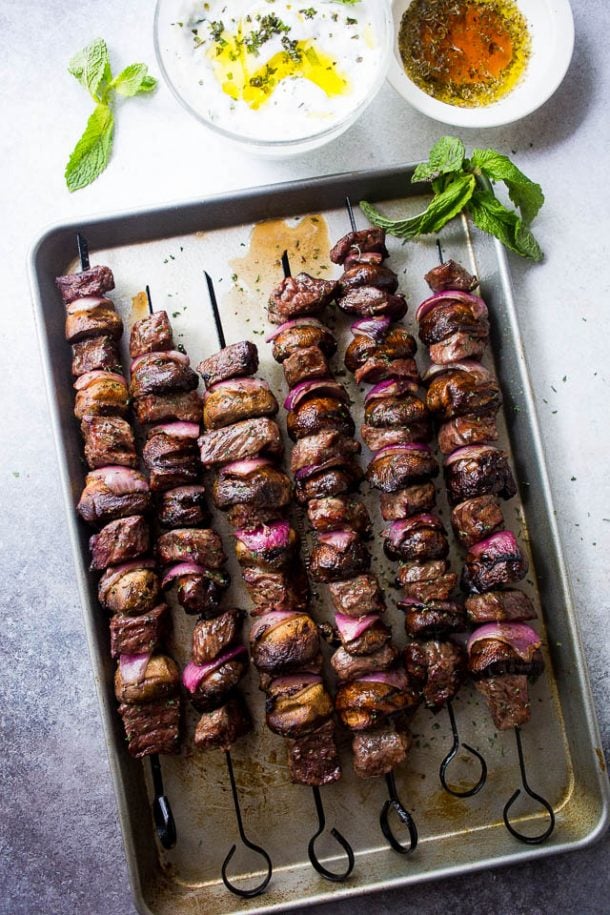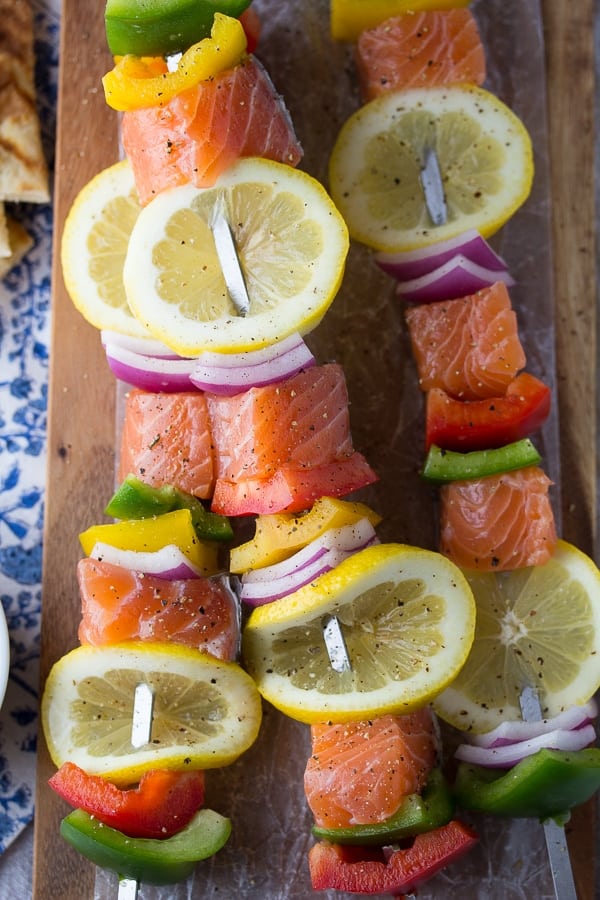 Barbecue Pineapple and Pork Skewers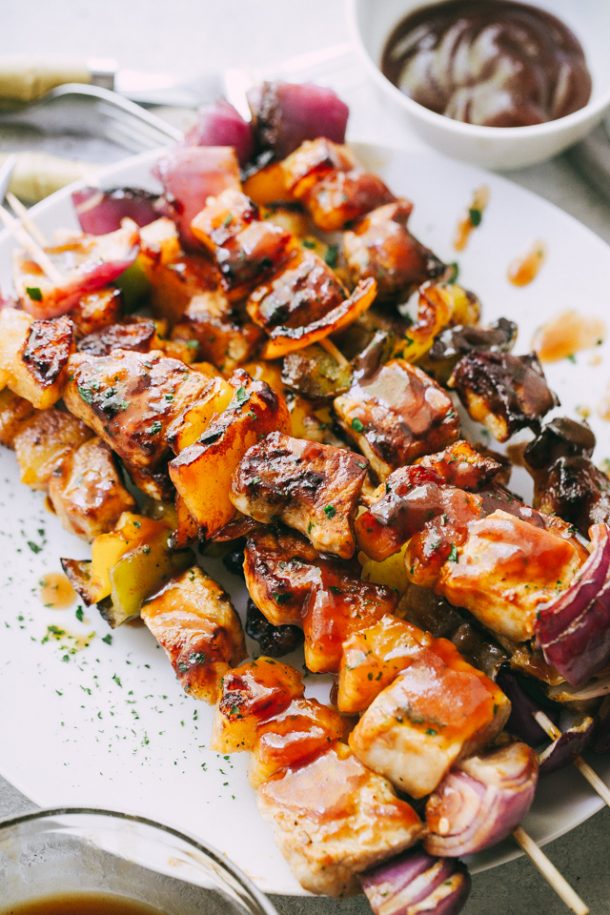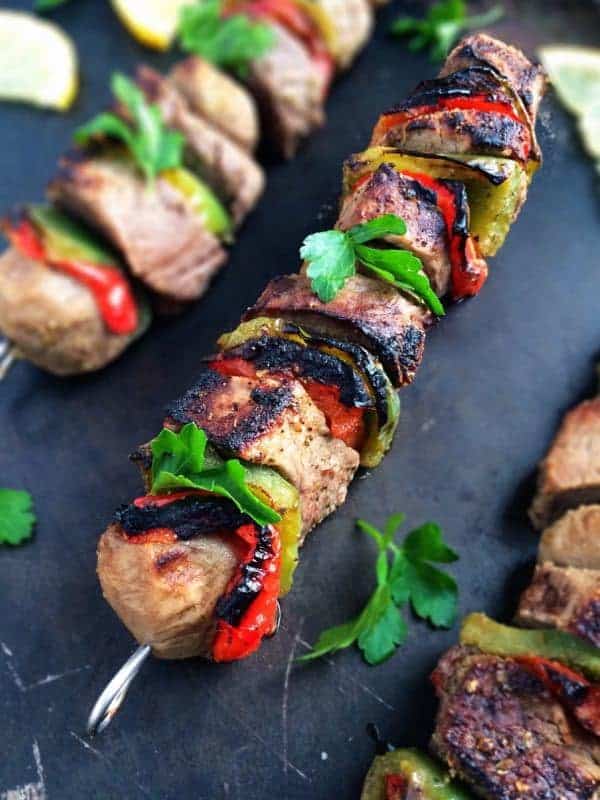 Mesquite Grilled Pork and Apple Kebobs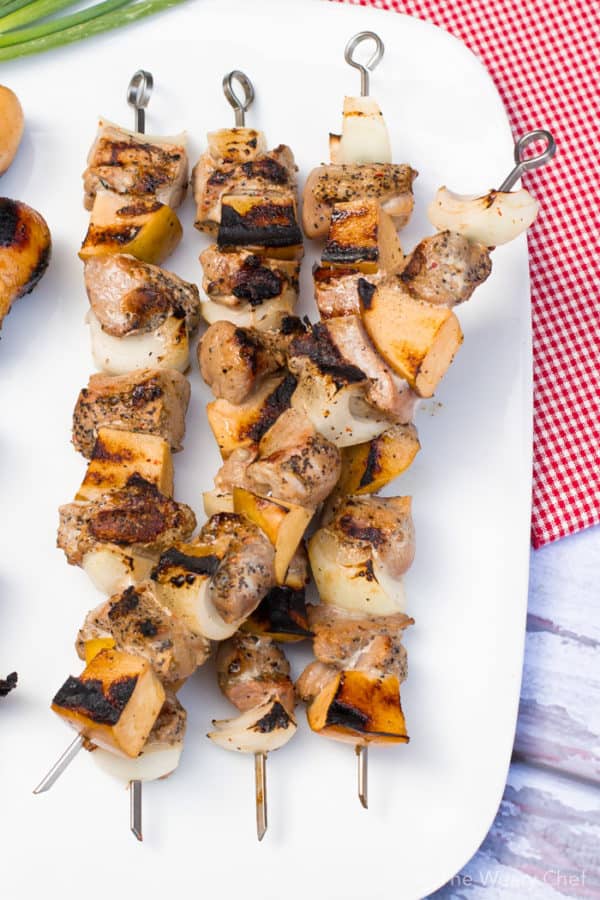 Hawaiian Ham and Pineapple Skewers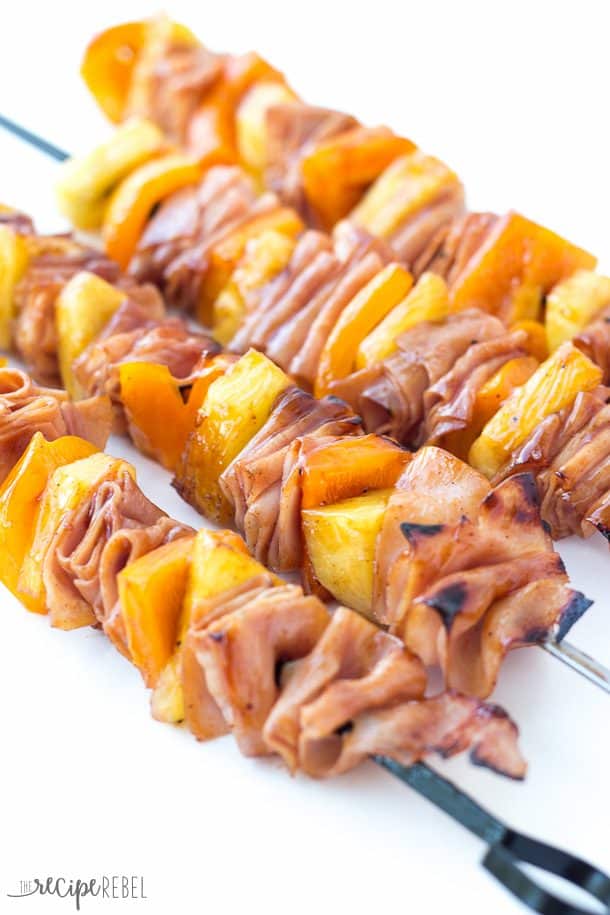 Grilled Donut and Fruit Kabobs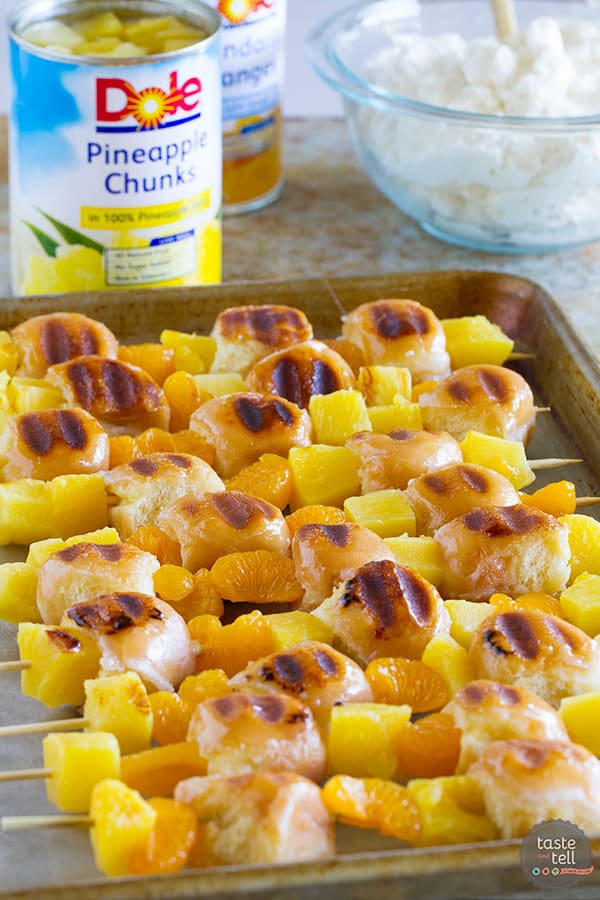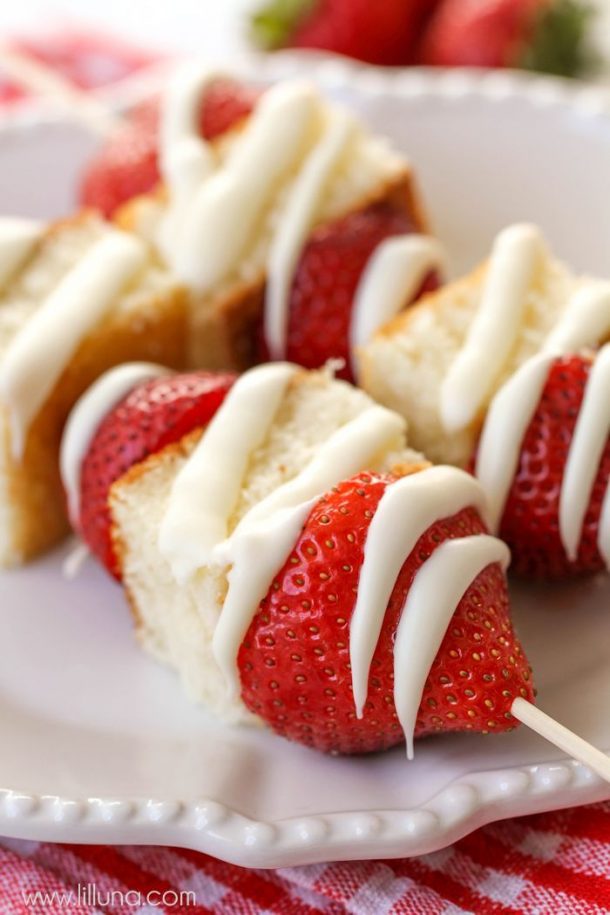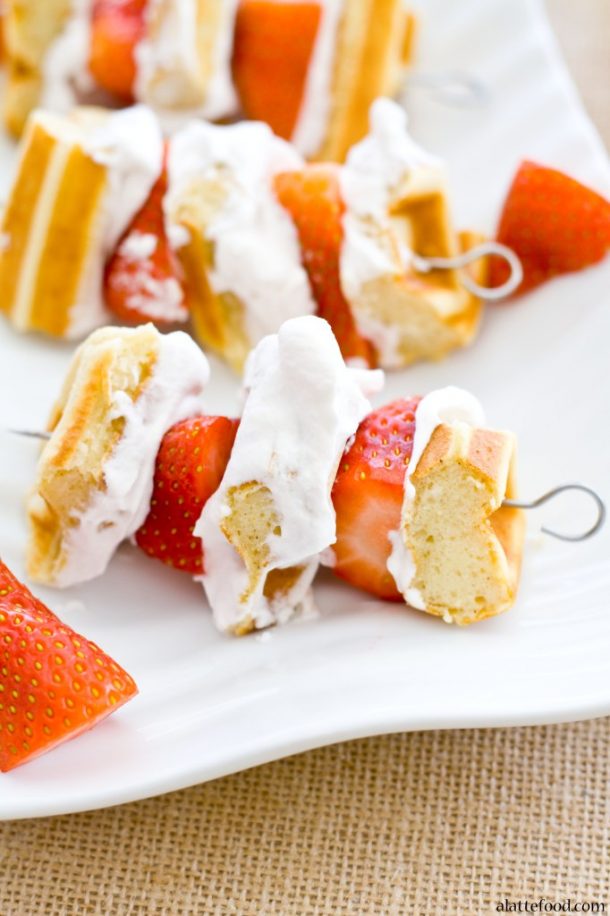 Grilled Pineapple Poundcake Kabobs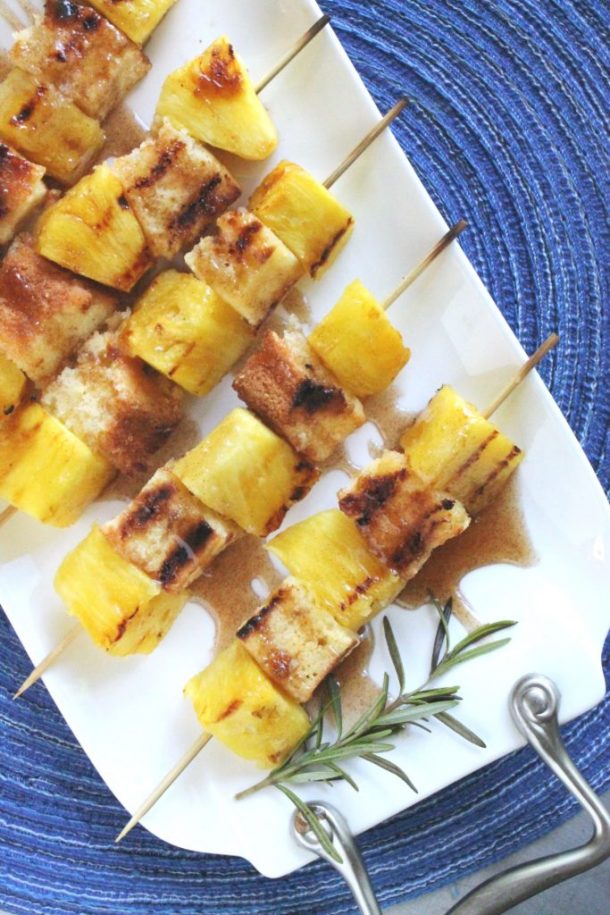 Melon, Proscuitto and Mozzarella Skewers