Here you'll find 30+ Easy Ground Turkey Recipes that will have the whole family raving! Ground turkey is the best whenever you're after a leaner meat that still packs in all the protein and nutrients of ground beef.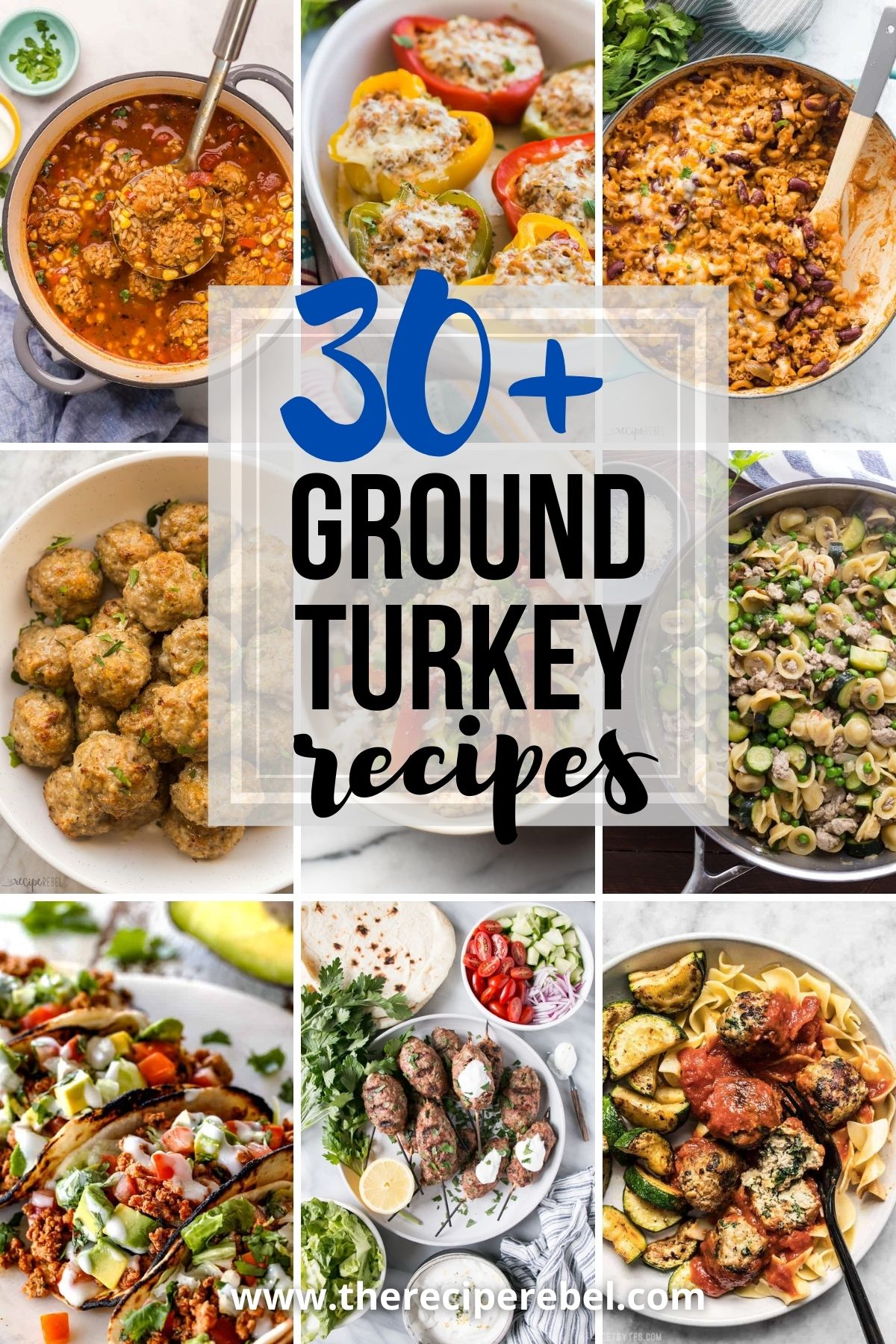 The Best Ground Turkey Recipes
From easy family dinners to low carb meal prep, ground turkey is always my lean protein of choice. Name a more versatile and healthy ground meat – I'll wait!
When it comes to keeping things lean and light, I love including ground turkey in easy dinner recipes in place of beef or even chicken. The flavor just can't be beat, and turkey is just as hearty and filling! As a result, it's a great substitute in classic ground beef recipes, such as:
Burgers
Tacos
Lasagnas
Meat sauces
Chilis and soups
The list goes on! Below you'll find a round up of some of my all time favorite ground turkey recipes. They range from light summer meals to cozy soups and turkey chilis prepared in the Instant Pot. One thing is for sure: they're all undoubtedly delicious!
Is Ground Turkey Healthy?
Ground turkey is not only healthy, it's one of the most leanest proteins you can find. It suits just about any meat-friendly diet under the sun, from paleo to keto, to calorie conscious and low carb.
Turkey is low in saturated fats and heart-healthy.
Pound for pound, calories, fat and cholesterol can be slightly higher in ground turkey than other ground meats (of course, this also depends on the percentage of lean meat).
Both ground turkey and ground beef are high in vitamins, minerals, and protein. This makes both meats ideal for boosting metabolism and supporting muscle mass.
Ground turkey is perfect for lean and heart healthy recipes. Find your new fave in the list below!
32 Ways to Use Ground Turkey
From tacos to casseroles, to soups and chilis, here are all the many ways you can use protein-packed ground turkey!