These are the BEST healthy brownies! They are SO fudgy and made with whole wheat flour, coconut oil, applesauce and have reduced sugar.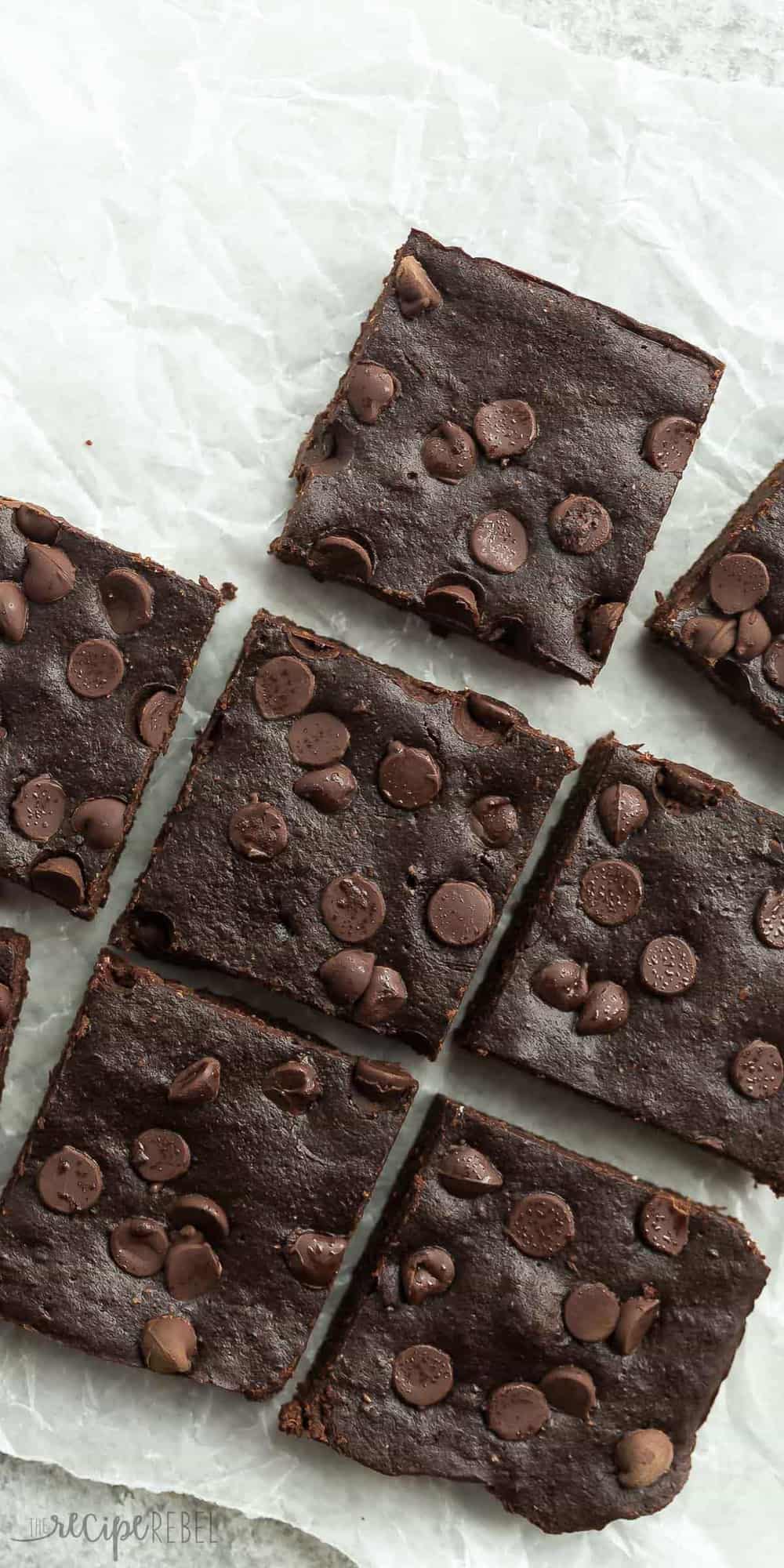 Recipe first posted on RecipeGirl.
So, here we are: January. How are those New Years resolutions going??
I'll be honest, I don't usually make much for resolutions. I try to just eat healthier on a regular basis, with the odd treat thrown in here and there. It just kind of turns out that around Christmas, there's a lot more here and there, and here and there.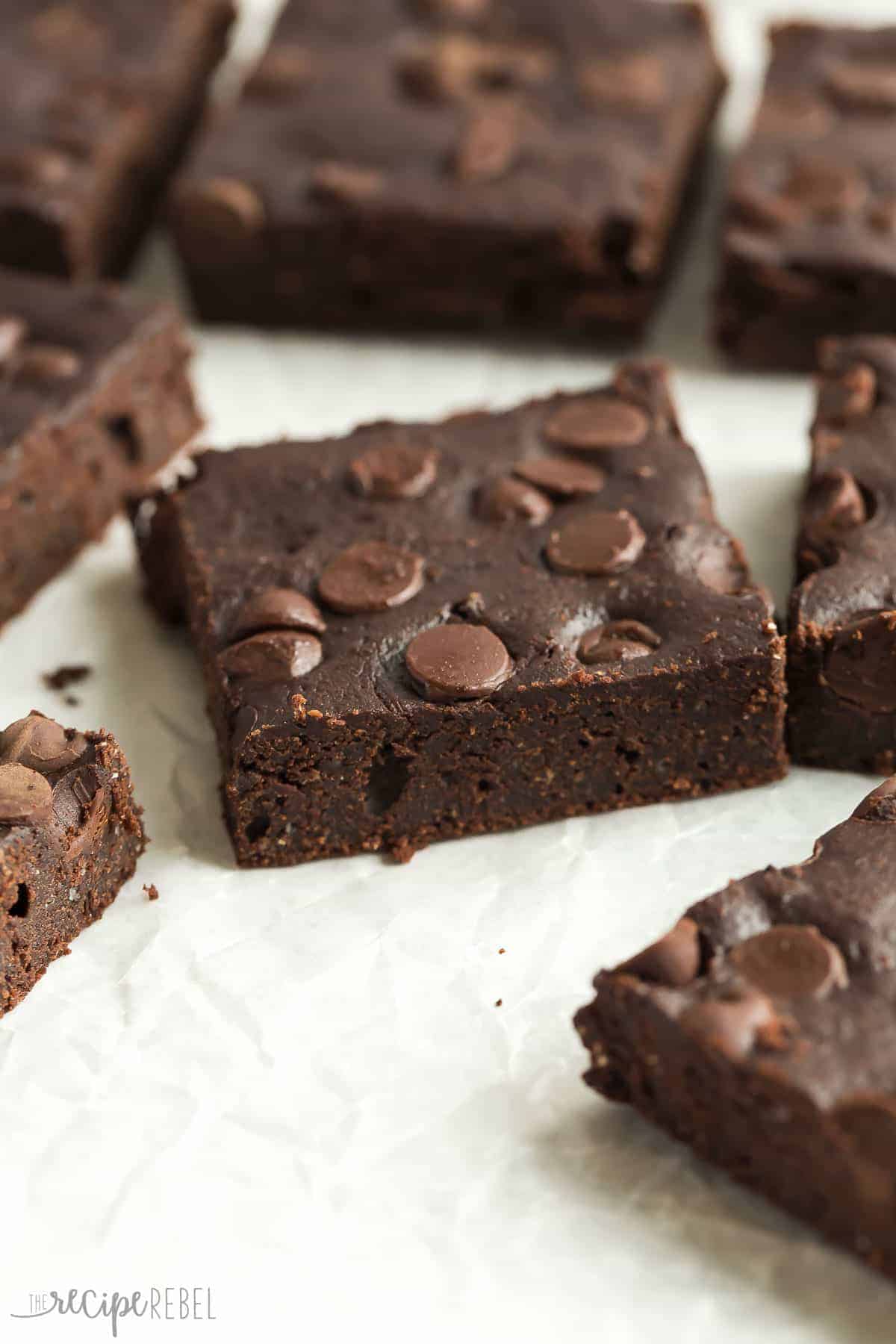 My goal this month is to bring you more healthy variations and makeovers of your favorite comfort foods, so that you can enjoy them all year long without feeling guilty about it! Yes, even treats.
Even chocolate.
Especially on Mondays.
I was blown away by how well these turned out on my first try. Dare I say, they were perfect the first time.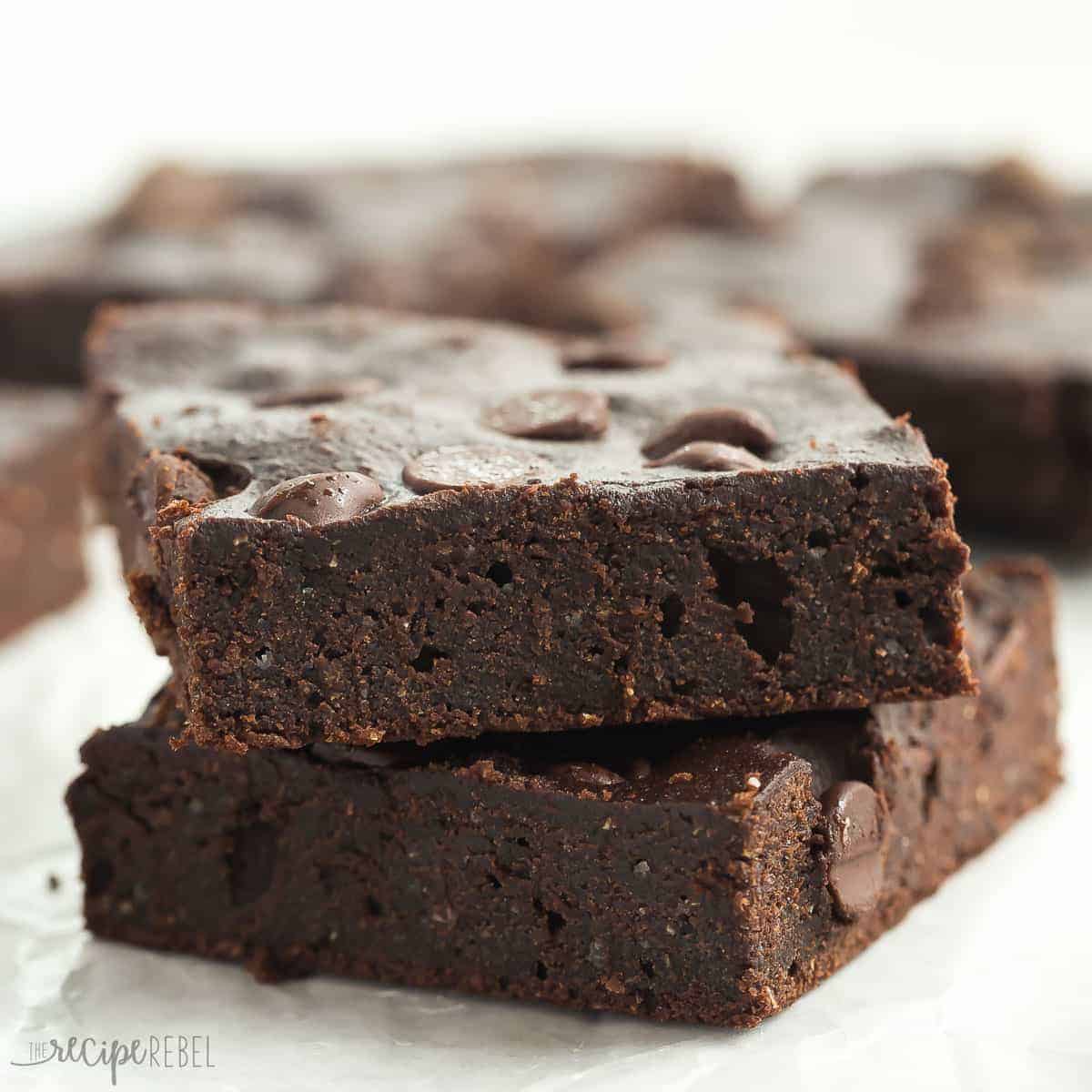 My goal was to cut out most of the fat, sugar and use whole grains. I based this recipe off of my recipe for The Best Brownies Ever (because I know you already love that one!), but I reduced it to make only an 8×8″ pan. I did this because I was sure it was going to take me a few tries to get it right and I didn't want 3 9×13″ pans of subpar brownies laying around.
Except it turns out, they were incredibly rich and fudgy and delicious.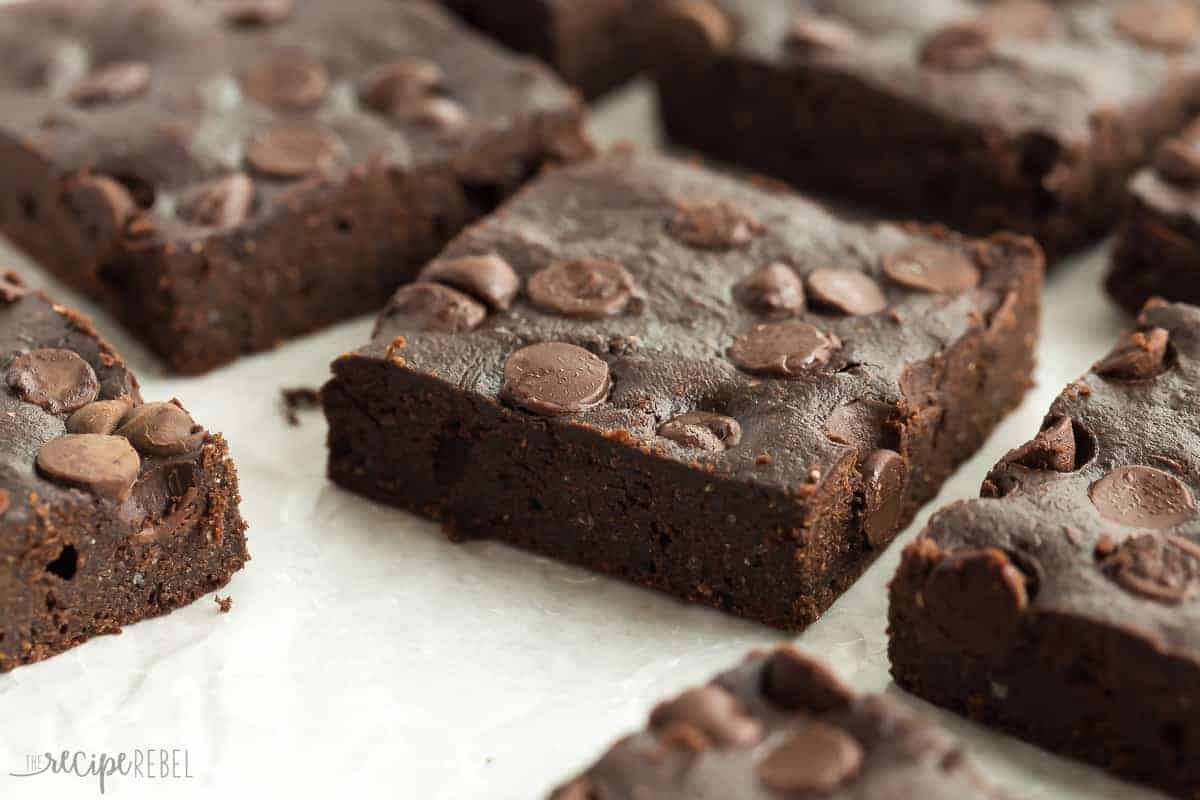 I was most nervous about cutting out a lot of the sugar. My normal recipe would have had 1 1/4 cups of sugar in an 8×8″ pan. This recipe has only 1/2 cup. It has a rich, dark chocolatey flavor but they are sweet enough. My kids loved them, so you know they still taste like a treat!
I used a combination of unsweetened applesauce (this helps to add a bit more natural sweetness!) and melted coconut oil. This was my first time using coconut oil, and I just wanted to try it and see! I know it's getting to be A Big Thing (yes, I'm behind the times!) and I wanted to see how it would work to make super fudgy brownies. So well!
So if you're looking for a healthier treat that doesn't taste like a sacrifice? These are for you!
9-12
adjust servings
The Best Healthy Brownies
These are the BEST healthy brownies! They are SO fudgy and made with whole wheat flour, coconut oil, applesauce and have reduced sugar.
Ingredients
1/4

cup refined coconut oil (solid at room temperature), melted

1/4

cup unsweetened applesauce

1

teaspoon vanilla extract

2

large eggs

3/4

cup whole wheat flour

1/2

cup unsweetened cocoa

1/2

cup granulated sugar

1/4

cup semisweet chocolate chips
Instructions
Preheat oven to 350 degrees F and line an 8x8" pan with tin foil or parchment paper. Grease lightly with non stick spray.
In a large bowl, whisk together coconut oil, applesauce, vanilla and eggs.
Add in flour, cocoa, and sugar and stir until combined completely.
Spread into prepared pan, sprinkle with chocolate chips and bake for 15 minutes or until a toothpick in the center comes out almost clean. The brownies should still be glossy on top in the middle, but look dry at the edges and the toothpick may have some moist crumbs.
Cool to room temperature before slicing.