I'm all about cooking with kids. I desperately hope I can teach my daughter to enjoy and appreciate food the way I do, and so I encourage her involvement in the kitchen on a regular (I'd even say daily) basis. Not only do I want her to share this passion of mine so that it is something we will continue to enjoy doing together, but I also want her to grow up knowing what goes into the food she's eating. I don't want her to have to question the contents of whatever she puts in her mouth because she knows she has made it with her own hands.
That being said, sometimes baking with a 21 month old can be trying.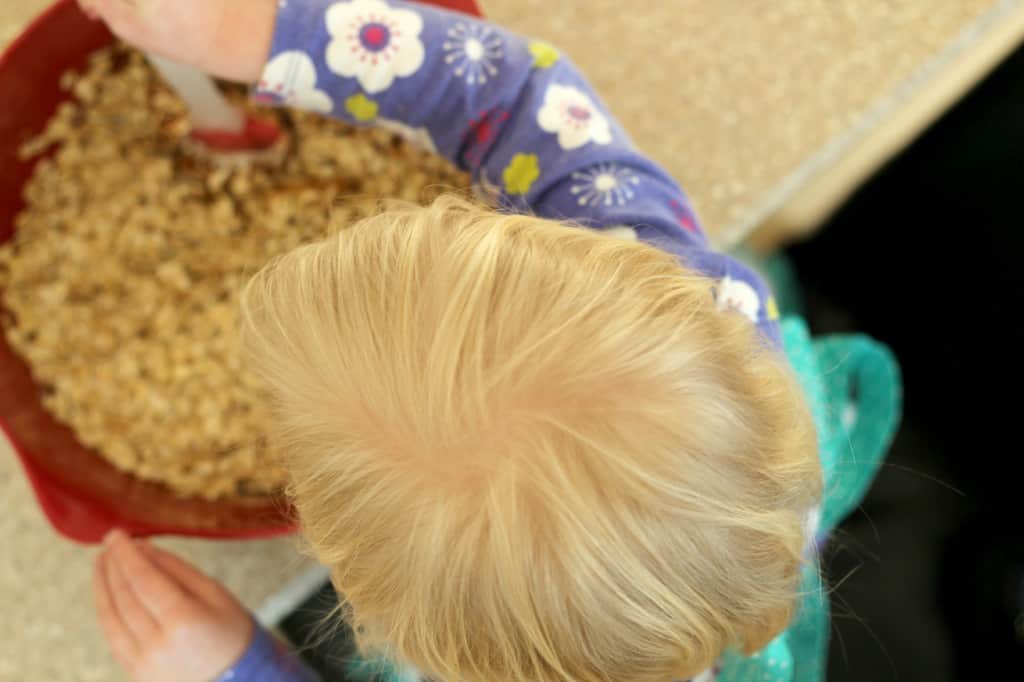 Sometimes said 21 month old accidentally catapults the measuring cup of raisins I just filled for her across the kitchen instead of placing them calmly inside the bowl.
I'm sure it was an accident.
Most of the time, though, it is something we both enjoy doing together, even if we fight over control of the bowl/spoon/measuring cups from time to time.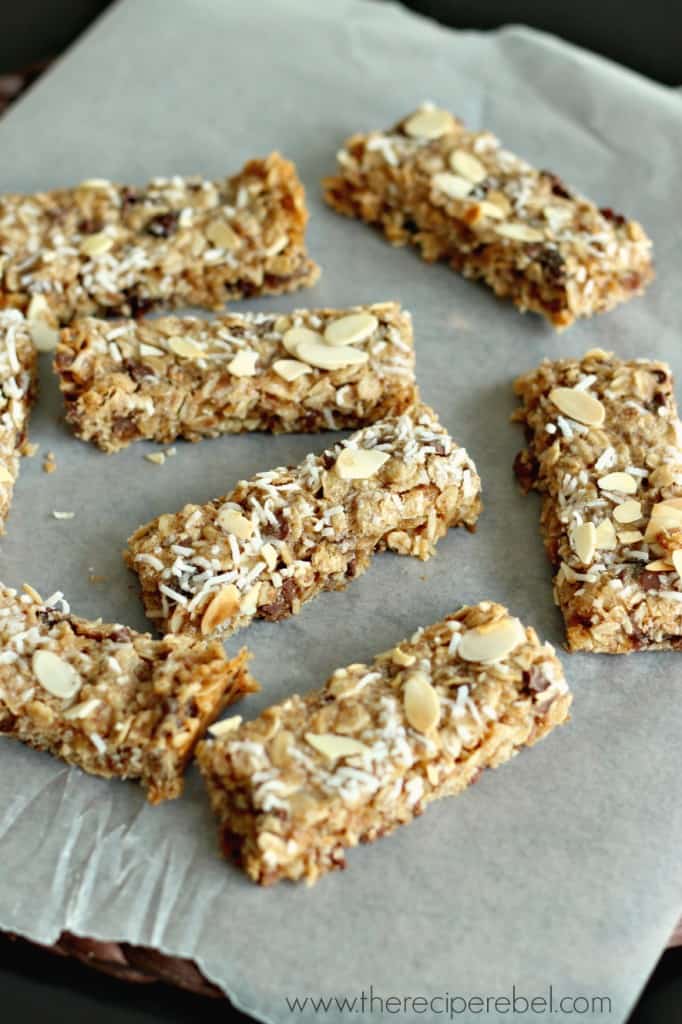 This is one of our favourite recipes to have around the house. These granola bars are so easy to make and they last forever just plastic wrapped on the counter. I never put them in the freezer, though I suppose you could if you wanted to. I love having them ready to grab for a quick snack whenever we need one.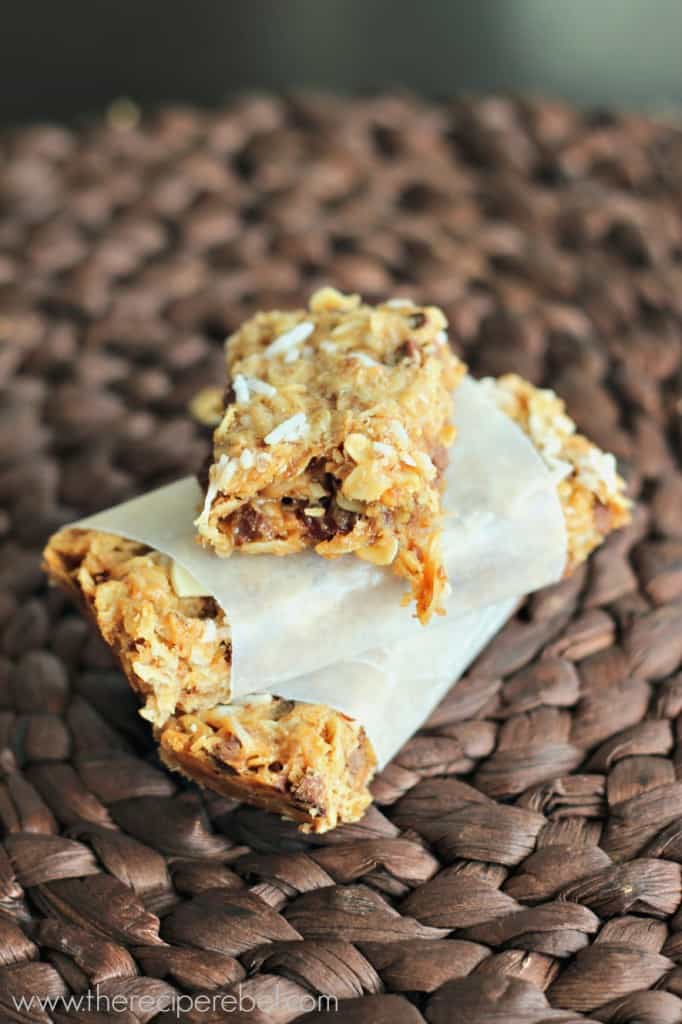 This is also one of my daughter's favourite things to bake with me, as she usually gets to sample some of the mix-ins. I changed the recipe a bit to reduce the sugar and make it work with what I usually have lying around the house, but you could easily bring the sugar back up to 1 cup (instead of the ½ cup I call for) if you feel it's not sweet enough for your liking.
Peanut Butter Granola Bars (with raisins, cranberries, coconut, nuts, anything you like!)
Makes 20 granola bars or a 9×13 pan
Ingredients
½ cup margarine, melted (feel free to substitute butter)
½ cup brown sugar
½ cup corn syrup
2/3 cup peanut butter
2 tsp vanilla
½ cup coconut
½ cup raisins
⅓ cup wheat bran (the original recipe calls for wheat germ, so you could use either, or try ground flax)
½ cup mini chocolate chips
3 cups large flake oatmeal
*Note: Feel free to swap out the coconut, raisins and chocolate chips for mix-ins you enjoy more!
Method:
Preheat oven to 350 degrees F.
Combine melted butter, sugar, corn syrup and peanut butter in a large bowl.
Add in the remaining ingredients and stir until combined.
Pour into a 9×13 pan lined with tin foil and sprayed with non-stick spray.
Bake for 15 – 20 minutes (I bake mine 15 minutes exactly) until set and edges are golden brown.
Cool and slice into bars
*I cut mine into 4 rows of 5 and wrap them individually in plastic wrap. They will last a long time on the counter or in the pantry as there are no perishable ingredients in them. Ours never last more than 3 weeks, but I can tell you they were still perfect after that amount of time.
Recipe adapted from Wanna Lick the Spoon?