This has easily been the craziest, busiest, most ridiculous fall of my life.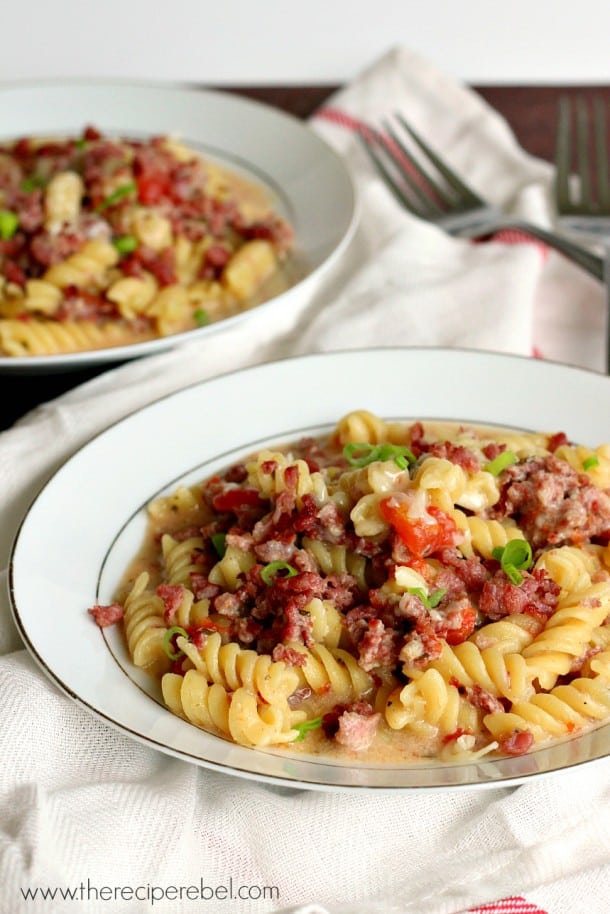 I totally thought that last year was it, because we were trying to finish up the house we were building so we could move out of the house we were renting and into something a little more…. modern.
But then I realized that it was actually a pretty relaxing, boring fall for me — since it was my husband who was actually working like crazy on the house, and working 12 hour days. And I got the job of taking our toddler home after my school day was over and hanging out and putting her to bed at 6:30.
Yeah that's right. 6:30pm.
I miss those days sometimes.
I mean, there are definitely days, most of them probably, when she should be going to sleep at 6:30, but she's in a real bed now and I think she knows the cool kids stay up way later.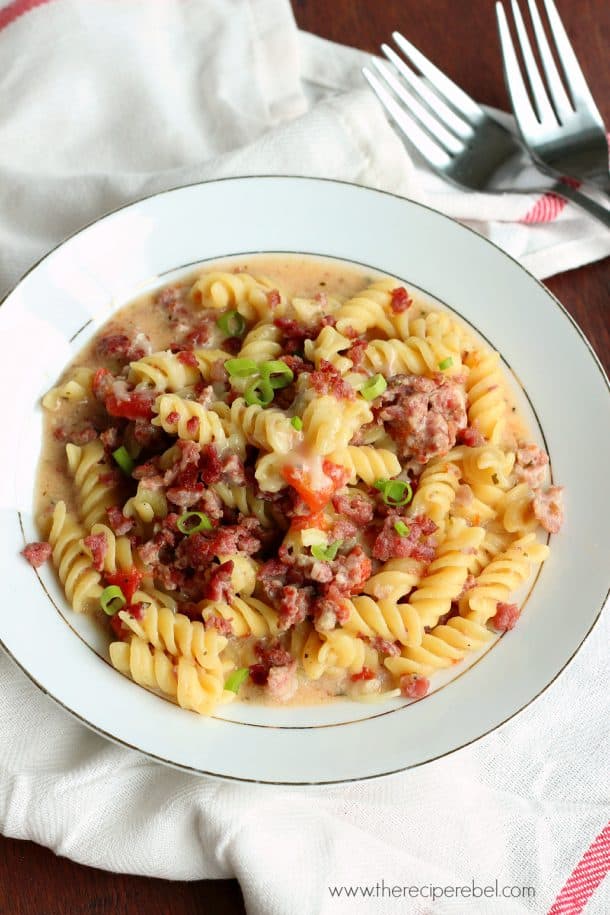 So as much as I love teaching high school and as much as I love the staff and students, part of me is looking forward to spending all day in my pajamas, sneaking in naps when possible, and drinking copious amounts of coffee while snuggling my two sweet babes.
Though it's pretty much guaranteed that I'm going to be needing these one-pot meals as much when I'm on maternity leave as I do now. After all, I'm trading one of my jobs for a newborn baby — and it's hard to say which is going to be more demanding.
4-6 servings
adjust servings
One-Pot Sausage, Tomato and Pesto Pasta
One Pot Sausage, Tomato and Pesto Pasta -- a super easy meal for weeknights or busy weekends! Packed full of flavour. www.thereciperebel.com
Ingredients
1-1 1/2

lbs sausage, casing removed (I used regular smoked sausage, you could also use Italian)

1

tsp minced garlic

1 1/2

tsp salt

5

cups rotini pasta (or other short pasta)

2

cups chicken broth

3

cups milk

1 14oz

can diced tomatoes, drained slightly

2

tsp basil pesto

1

cup mozzarella cheese

1/2

cup parmesan cheese
Instructions
In a large pot, crumble sausage and cook over medium-high heat until browned. Add garlic and salt and cook 1 minute.
Add pasta, broth, milk, tomatoes, and pesto and bring to a boil over medium heat. Cook, stirring frequently, for about 10-12 minutes until pasta is cooked and liquid has reduced and thickened. Stir in cheese.
If there's still quite a bit of liquid in the pasta, let sit for 4-5 minutes and it will continue to thicken. If your liquid has reduced before your pasta has cooked, add in a small amount of liquid and continue cooking.