Now, if you've kept in touch up until now or you read my post on The Ultimate Chocolate Peanut Butter Cake, you know that I'm not into weird or elaborate food names. It's just my thing, okay? I'm not judging anyone else's recipe titles, I just want my recipe titles to tell you what the recipe actually involves.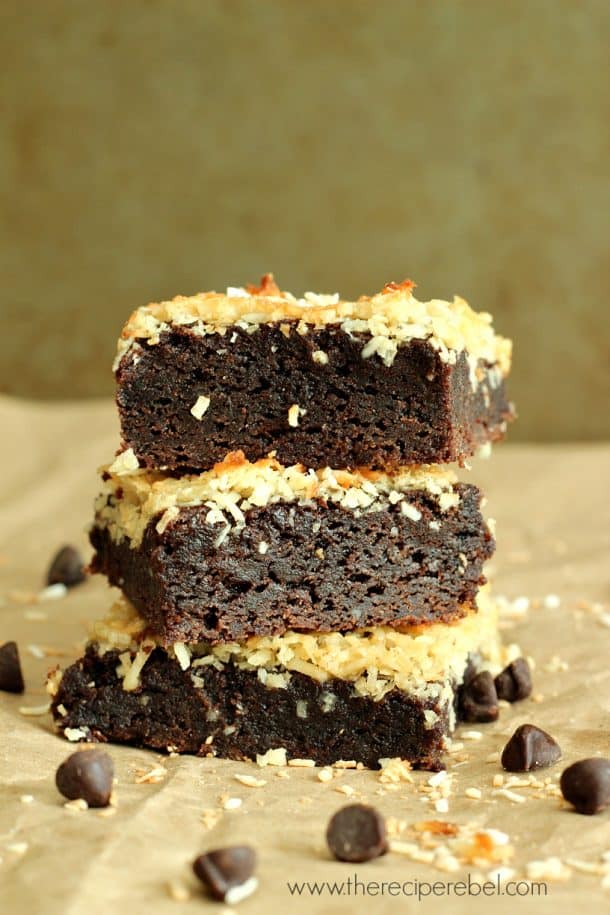 And I know that "Lazy Daisy" doesn't tell you that these brownies are covered in a broiled, brown sugar and coconut topping that makes them out-of-this-world good. But this recipe is another inspired by my grandma's cookbook (find some other recipes here and here), and you don't just go changing recipe names that you've enjoyed since you were a young girl.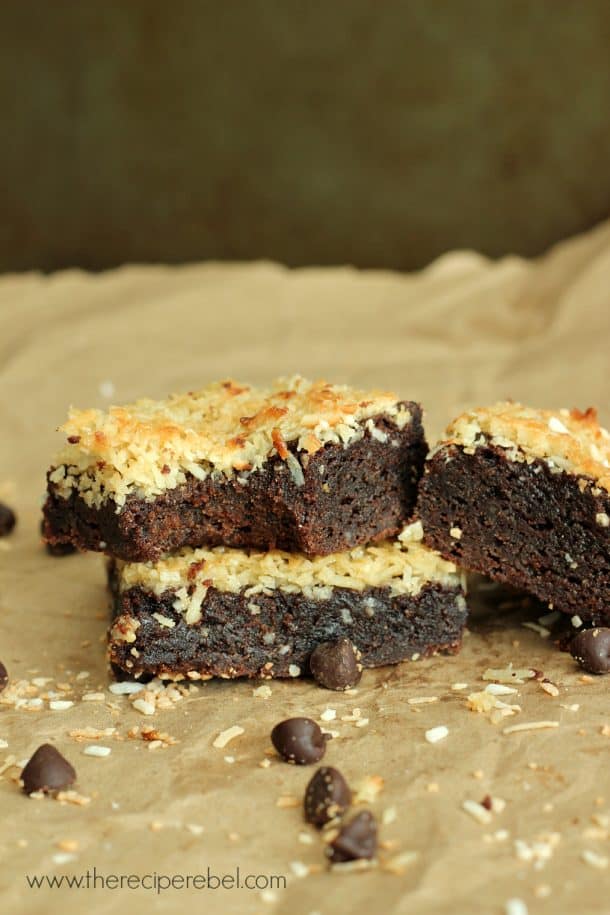 Lazy Daisy Cake was always one of my favourites. The cake itself is so unbelievably moist, and the coconut and brown sugar topping gets all crunchy and golden and is crazy sweet, but there's only a thin layer so it balances out the cake perfectly. Someday I'll share that recipe with you as well.
For today, these brownies.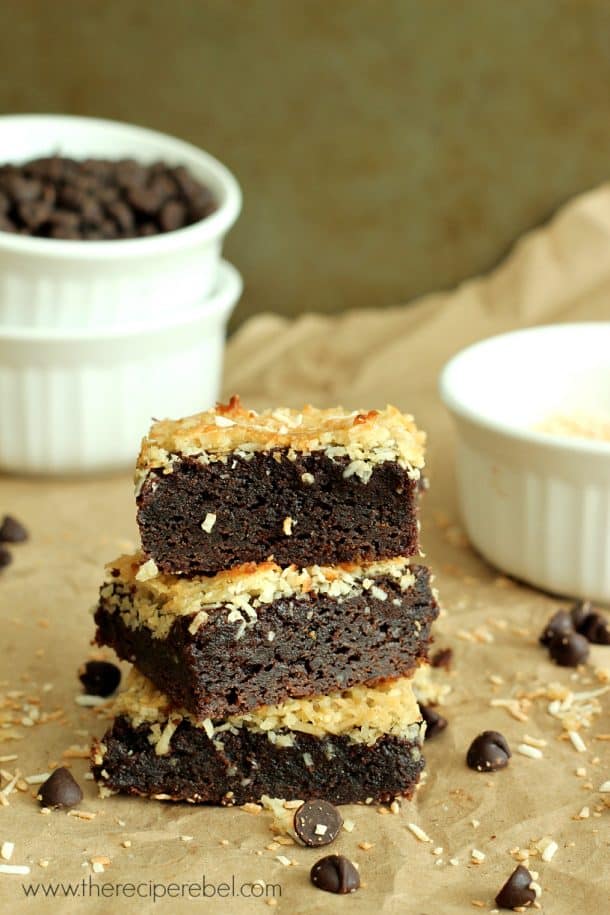 This brownie base recipe is one of my other favorite brownies, aside from Absolutely the Best Brownies Ever. This brownie is a little thinner (though this time I baked it in a smaller pan, so they're nice and thick), and it doesn't get quite as chewy around the edges. I like to use this recipe when I'm topping my brownies with something, and the other when I just a brownie to eat plain or with ice cream.
These brownies are topping with the same, sweet, rich, slightly crispy broiled topping as a Lazy Daisy Cake, and it complements the rich chocolate in a crazy good way. Because chocolate and coconut just work. Especially toasted coconut.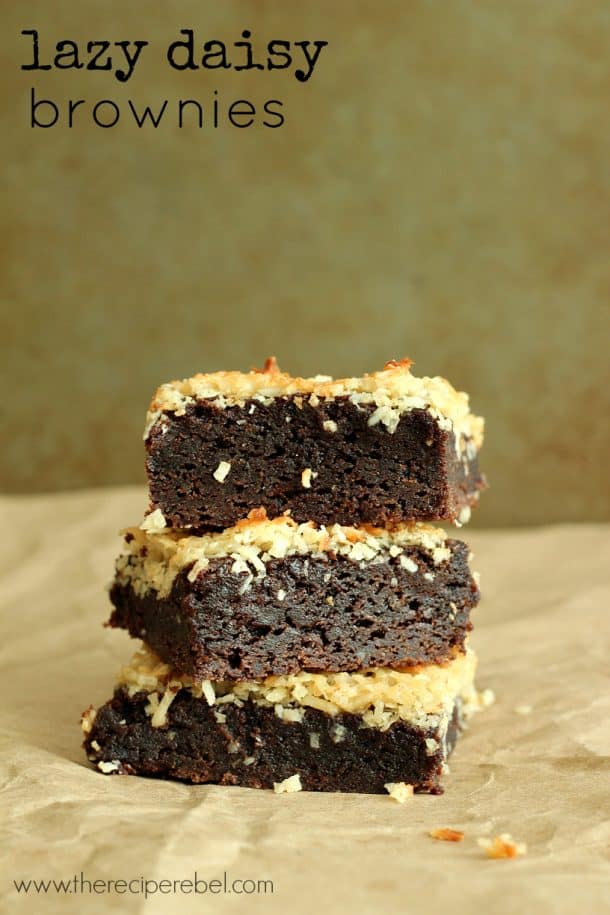 1 8x11" or 9x13" pan
adjust servings
Lazy Daisy Brownies
Moist, fudgy brownies topped with a broiled coconut frosting.
Ingredients
For the brownies
1

cup butter, melted

2

cups sugar

3

eggs

2

teaspoons vanilla

2/3

cup cocoa powder

1

cup all purpose flour

1/2

teaspoon salt

1/2

teaspoon baking powder
For the topping
1

tsp vanilla

10

tsp brown sugar

8

tsp melted butter

4

tsp milk or cream

1 1/3

cup sweetened, shredded coconut
Instructions
Preheat oven to 350 degrees F. Line an 8x11" pan (or 9x13", but they'll be thinner and will require less baking time) with tin foil and spray with non-stick spray.
In a large mixing bowl combine butter and sugar and whisk until combined. Whisk in eggs, one at a time. Stir in vanilla.
Add the cocoa, flour, salt and baking powder and whisk just until combined.
Spread into prepared pan and bake for 25-30 minutes until a toothpick comes out clean or with moist crumbs.
While brownies are baking, combine all ingredients for the topping. Set aside.
When brownies are done, remove and set the oven to broil. Gently spread coconut mixture over brownies and broil for 1-3 minutes until lightly golden brown.
Brownie base adapted from Laura's Sweet Spot.