So my BFF (am I still young enough to say that?) gave me this wonderful, beautiful cookbook, A Cook's Guide from Donna Hay, and I dutifully sticky-noted all of the recipes I wanted to make from it. I'm embarrassed to say this is the first recipe I've made from it…(Sorry, Katherine — I promise it won't be the last, now that I've found my cookbooks again!).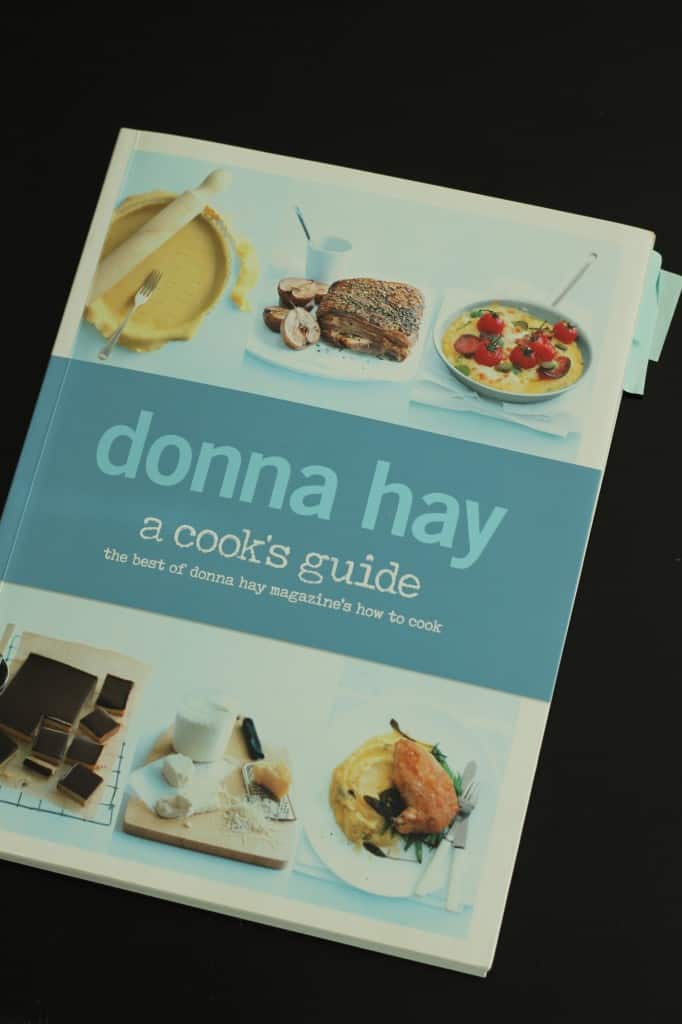 But Pinterest came along and I got caught up in making this ridiculously outrageous bars and cakes and Peanut Butter Oreo Nutella Samoa Reeses Pieces Triple Chocolate Cheesecake Cakes (Kidding…. but seriously, there is probably something out there if you just take a look).
And then I packed up all my books when we moved out of our first house in July, and we didn't move into our new house until December 28 (a miserable time to move in Manitoba). Since I've started blogging, I really enjoy looking at a real paper cookbook or magazine, paging through it slowly and considering each recipe.
It was time to get started on my Donna Hay to-do list. This Baked Risotto was right on the top.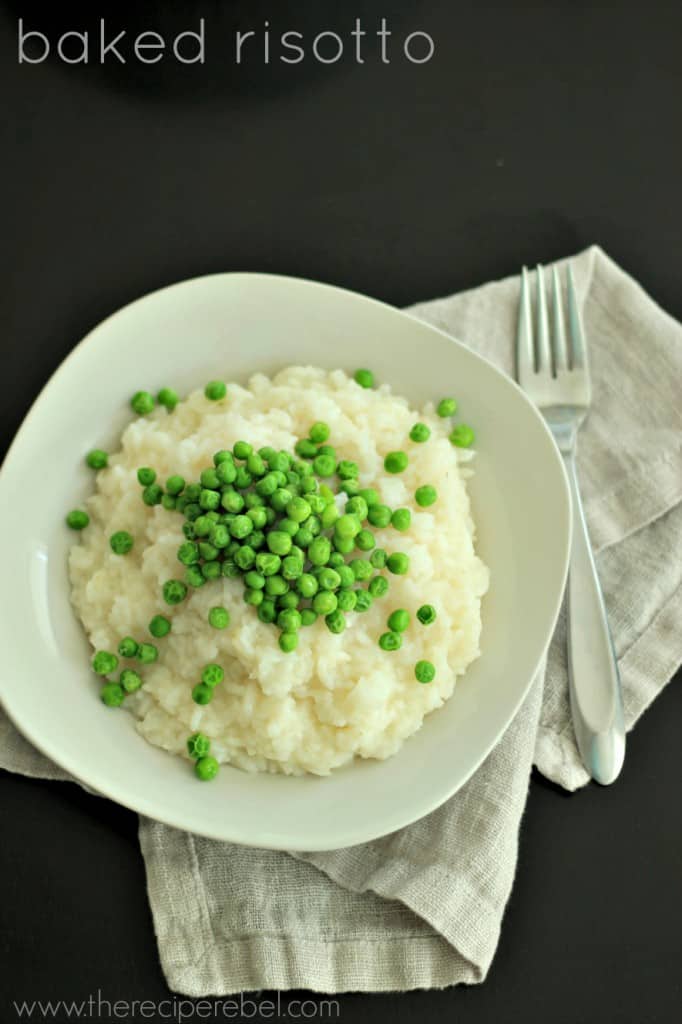 I thought to myself, "I've made risotto. I know risotto. It's all high maintenance and stirring — it can't be that easy."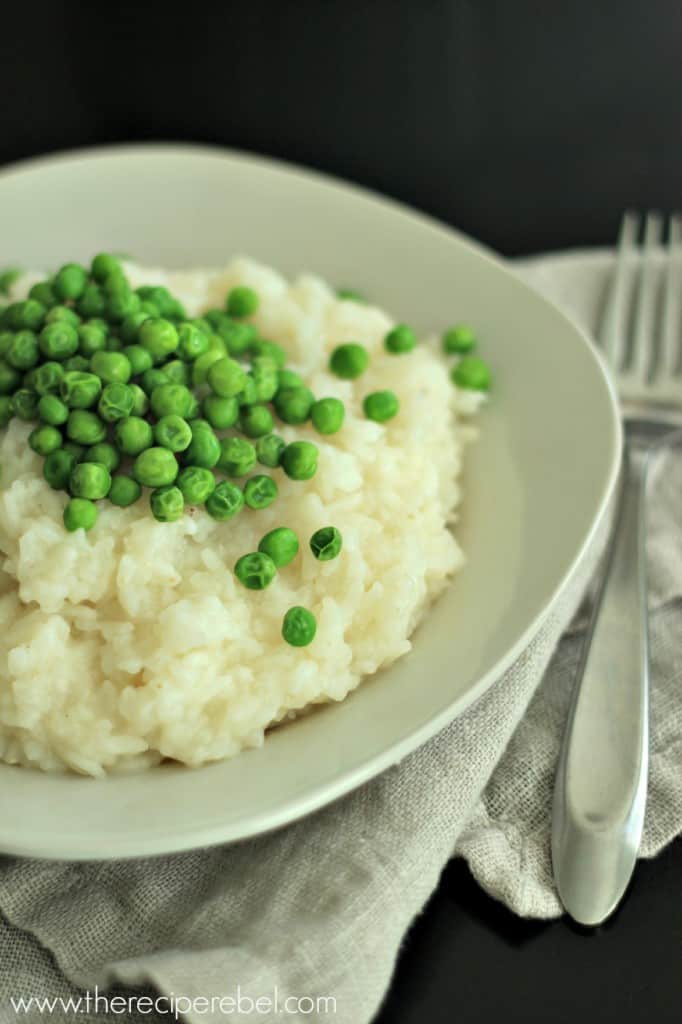 It can be that easy, friends.
Rice. Broth. Quick stir. Some tin foil. Into the oven and leave it for 45-50 minutes.
No stirring. No keeping the broth hot and adding it ladle by ladle to the rice.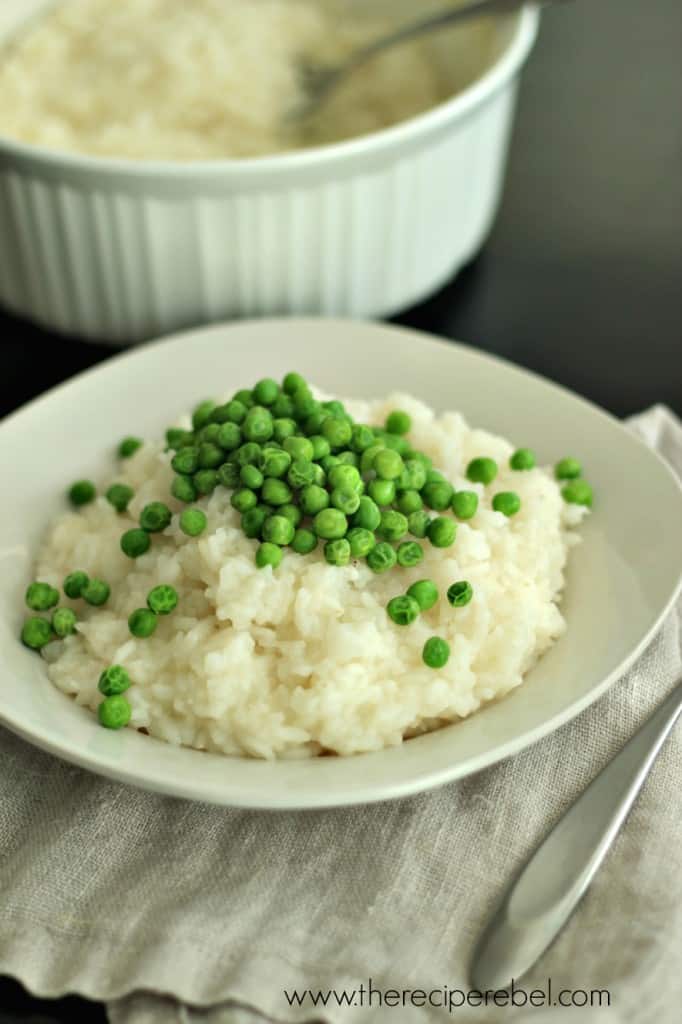 And it's not only easy-peasy. It's also creamy, perfectly cooked and a delicious accompaniment to any meal.
6 side dish servings
adjust servings
Baked Cheese Risotto
Creamy risotto made in one dish in the oven with no stirring!
Ingredients
1 1/2

cups arborio rice

4 1/2

cups chicken broth

1

tbsp butter
Optional add-ins
1

cup parmesan or other cheese

salt and pepper

peas

cooked meat or veg
Instructions
Preheat oven to 350 degrees F.
In a 2.5 quart casserole dish, combine rice and broth. Cover tightly with tin foil and bake for 40-50 minutes (the original recipe says 40, mine needed about 50. Check at 40 and see if it needs extra time -- you want the rice al dente and not mushy).
Remove from the oven and stir in butter and any additional flavours you desire -- I always love peas with my risotto! Be careful not to stir too much or the rice will get mushy.
Recipe from Donna Hay's A Cook's Guide