The easiest chocolate mousse made completely in a mason jar — no mixer required! — with only 3 ingredients! So simple and SO good!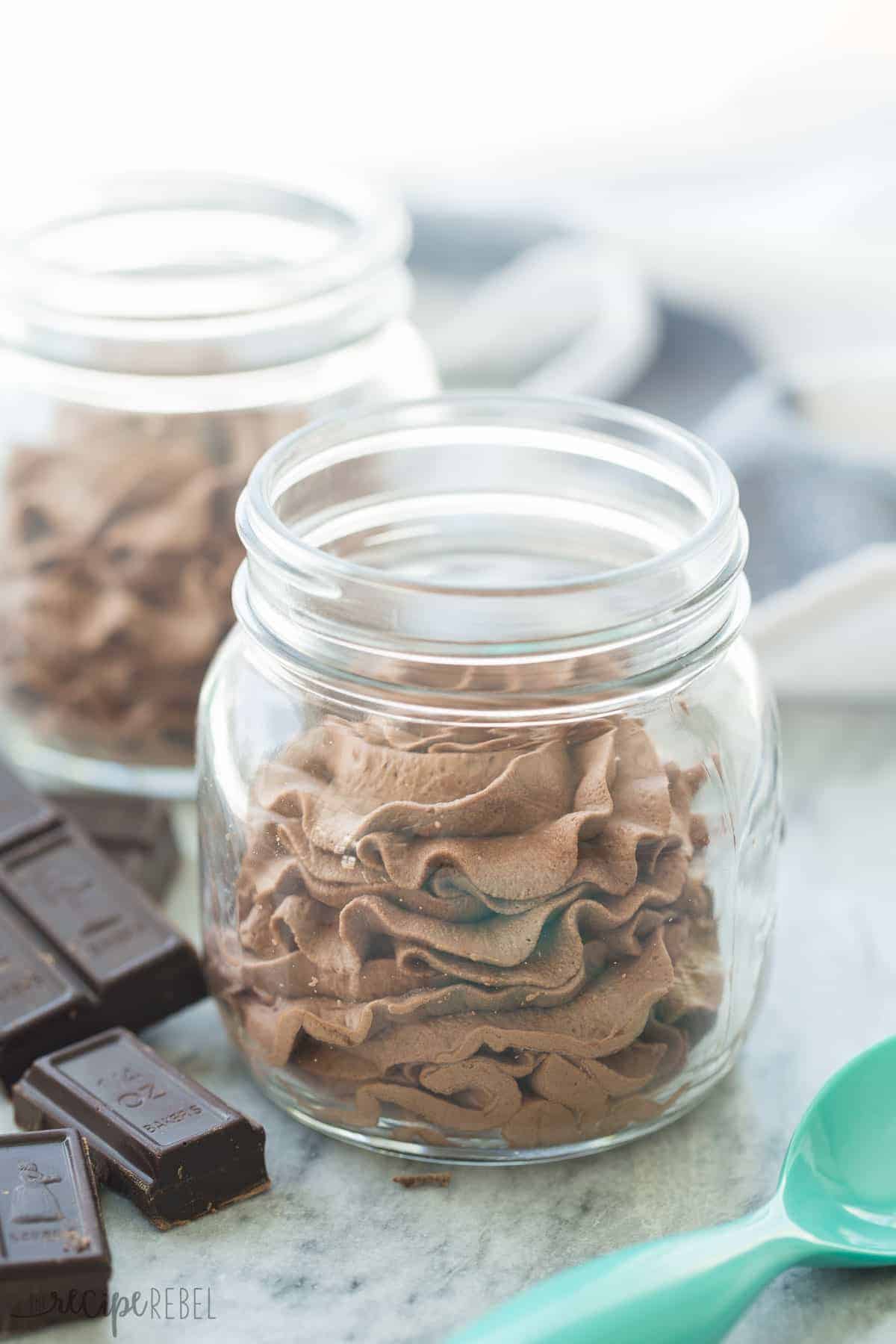 YOU GUYS.
You know when you have those moments and you're kind of in disbelief about how utterly brilliant you are? This was one of those moments.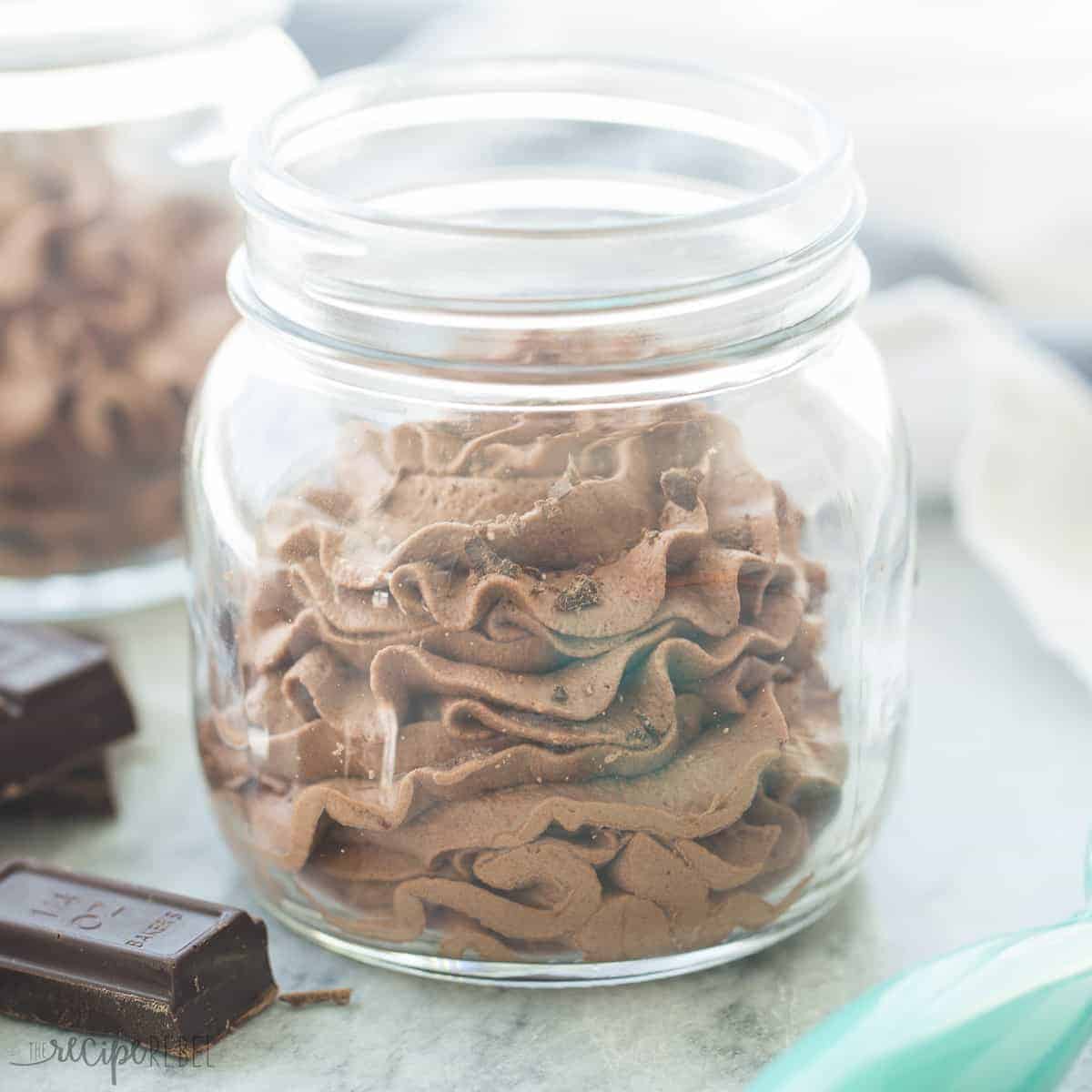 I had seen way back when on Facebook a video of someone making whipped cream in a mason jar, just put shaking up some cream. And all of a sudden it hit me: you can make chocolate whipped cream by melting chocolate in cream, and then whipping it, and this is how a lot of people make mousse. Why couldn't I melt chocolate in cream in a mason jar, cool it, and then shake it up into the easiest, most wonderful single serving dessert you've ever seen?
I could. And I did.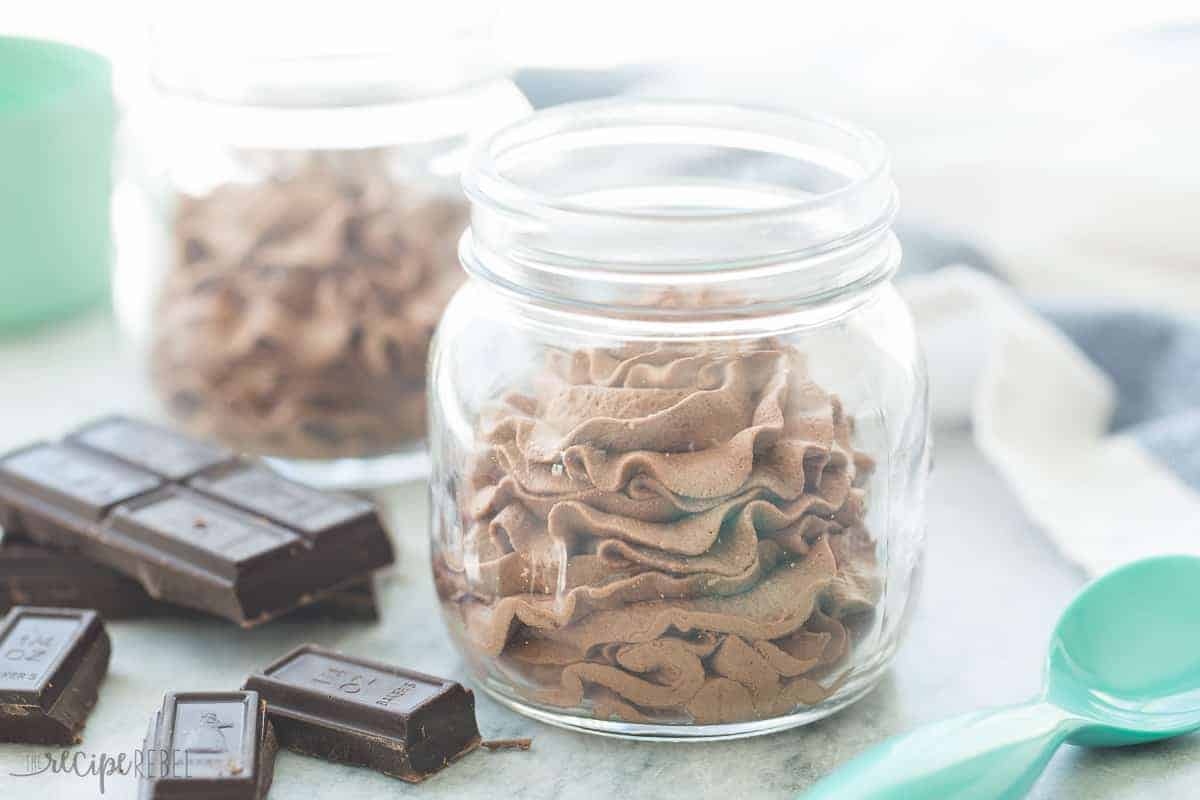 Now I wanted to be sure that I was actually utterly brilliant, so I did a quick Google search to see if this had been done like 100 times before. I found one video on YouTube, but it was a completely different recipe and other than that I found nothing else. And then I gave myself a pat on the back.
This is a super simple recipe to customize! You could add some instant coffee to the warm cream mixture for mocha, any extracts you love, use any kind of chocolate you love, mix in crushed cookies or candies or whatever you want!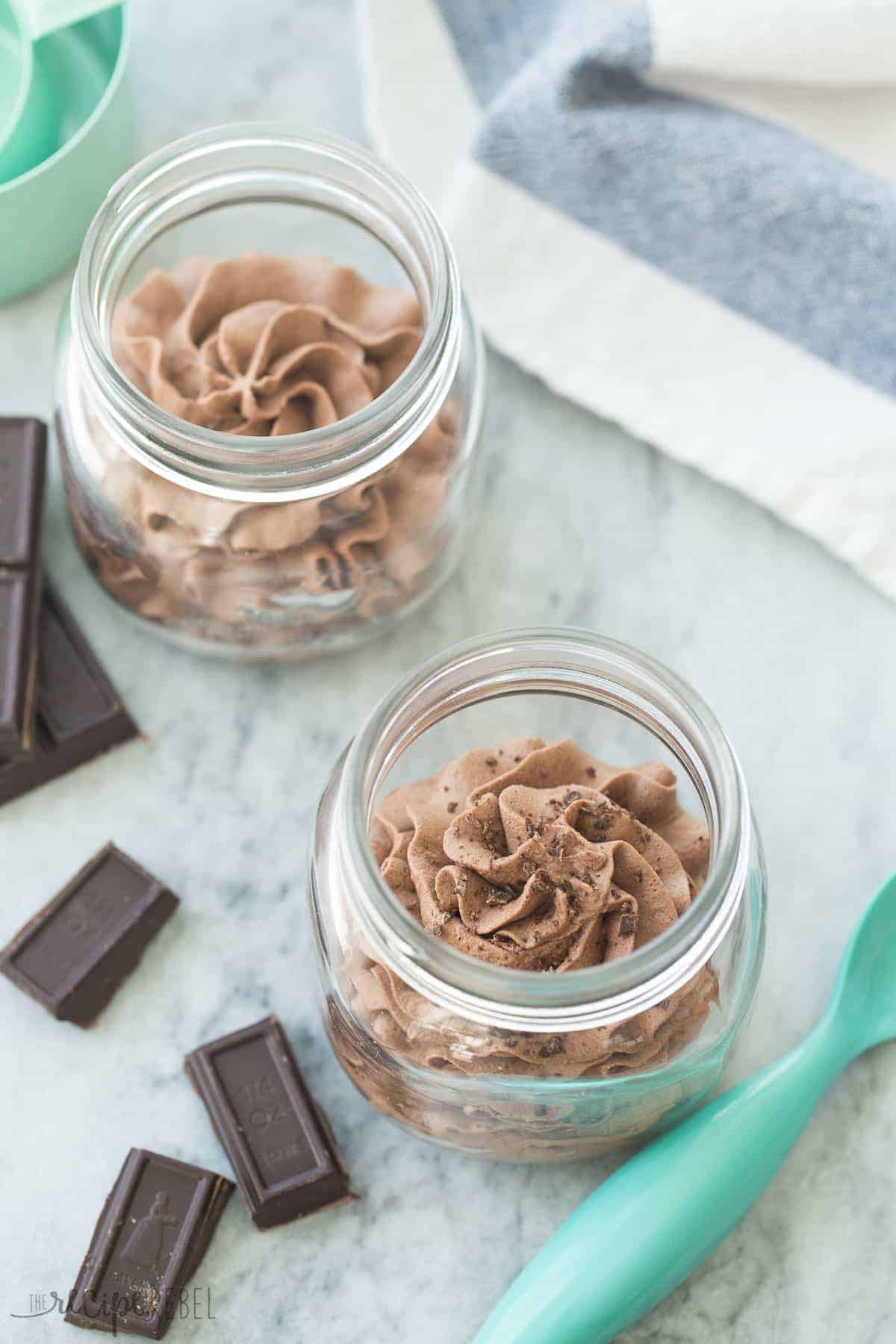 If you're making mousse for a crowd though, you're probably going to want to mix it up with an electric mixer. Unless your company is into a little pre-dessert work out.
It takes a few minutes for the mousse to whip up and thicken, and you're going to get a little arm work out in while you do it. You can use the exact same ingredients and whip with an electric mixer if you're feeling lazy or you're making a whole bunch!
You might like these no bake Chocolatey Treats!
Chocolate Peanut Butter Pinwheels
See how easy it is to make!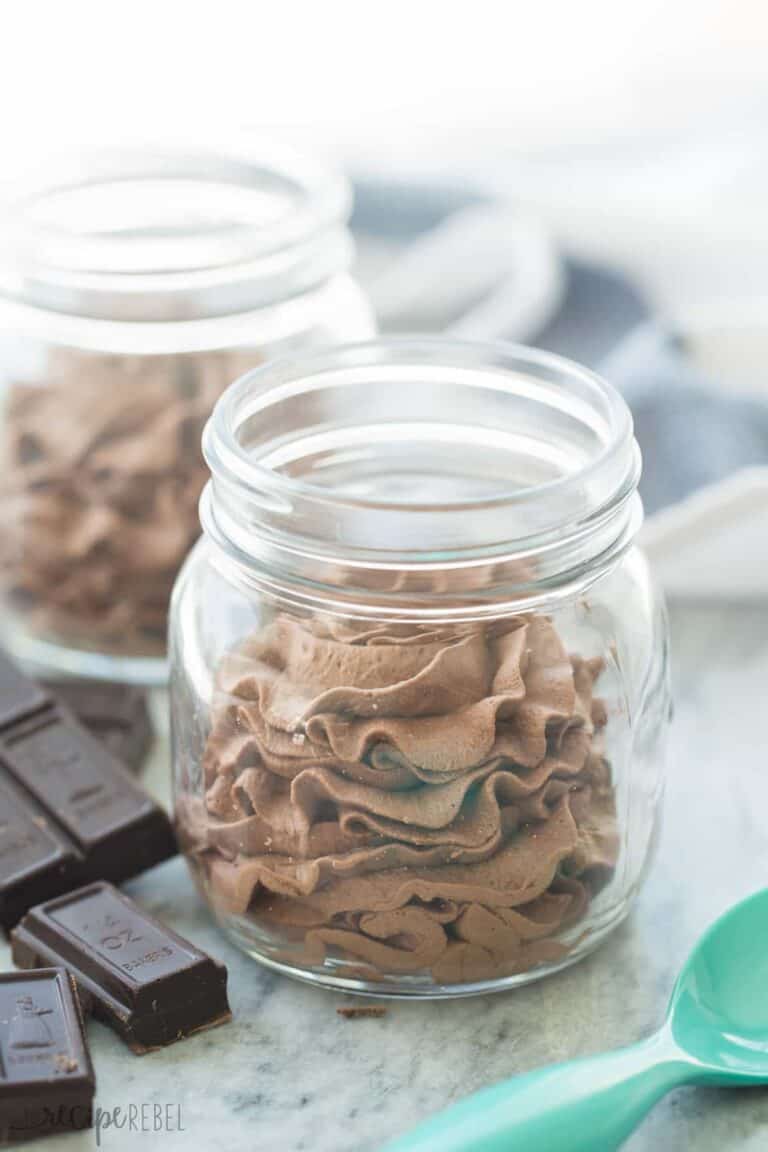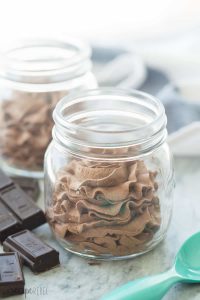 Print
Pin Recipe
3 Ingredient Mason Jar Chocolate Mousse
The easiest chocolate mousse made completely in a mason jar with only 3 ingredients! So simple and SO good!
Ingredients
1

ounce

or about 30 grams chopped chocolate

1//2

cup

heavy whipping cream

1

teaspoon

sugar
Instructions
Add all ingredients to a 500mL mason jar. Microwave on high for 1 minute and whisk until melted and smooth, heating for another 15-20 seconds on high if necessary to get the chocolate completely smooth.

Place lid on jar and refrigerate 6-8 hours or overnight until completely chilled.

Once chilled, shake for 3-5 minutes until desired consistency is reached. That's it! (You can also use an electric mixer to make things easier).
Nutrition (this is an estimate)
Nutrition Facts
3 Ingredient Mason Jar Chocolate Mousse
Amount Per Serving
Calories 159
Calories from Fat 81
% Daily Value*
Fat 9g14%
Sodium 4mg0%
Potassium 82mg2%
Carbohydrates 21g7%
Protein 1g2%
Iron 0.8mg4%
* Percent Daily Values are based on a 2000 calorie diet.