This slush is full of strawberry and lemon flavor and is so refreshing! Keep it in the freezer and pull it out for your next barbecue or potluck!
I'm a big fan of fruity drinks.
And summer, strawberries, lemons, and stripey straws.
Deck-sitting, flip-flop wearing, and ice cream.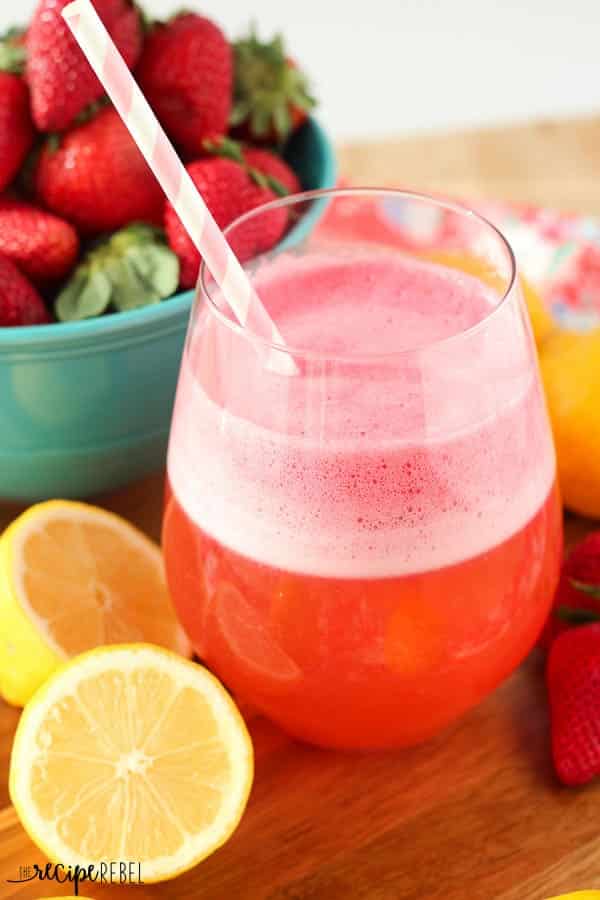 I was tempted to just end this post right there and take a nice tall glass of slush out onto the deck and watch my husband shovel dirt, but I wouldn't want to halt progress.
We've still got "a lot" of summer left (in Manitoba, a lot of summer is maybe a couple months), but I have to say – I'm obsessed.
I have this theory that some nice weather and a good run around outside makes 3 year olds a little more normal. I know when my girl is cooped up inside, she gets a little bit crazy.
A little bit more crazy than your average 3-year-old crazy.
But she could hang around all day outside, even if she's riding along in the tractor with Dad for hours, or shovelling dirt, or collecting rocks – as long as she's outside, she's perfectly happy.
Which leaves me a couple quiet hours in the evenings to sit around, drinking some slush, inside, writing this post about how it's so nice to be outside in the summer. 🙂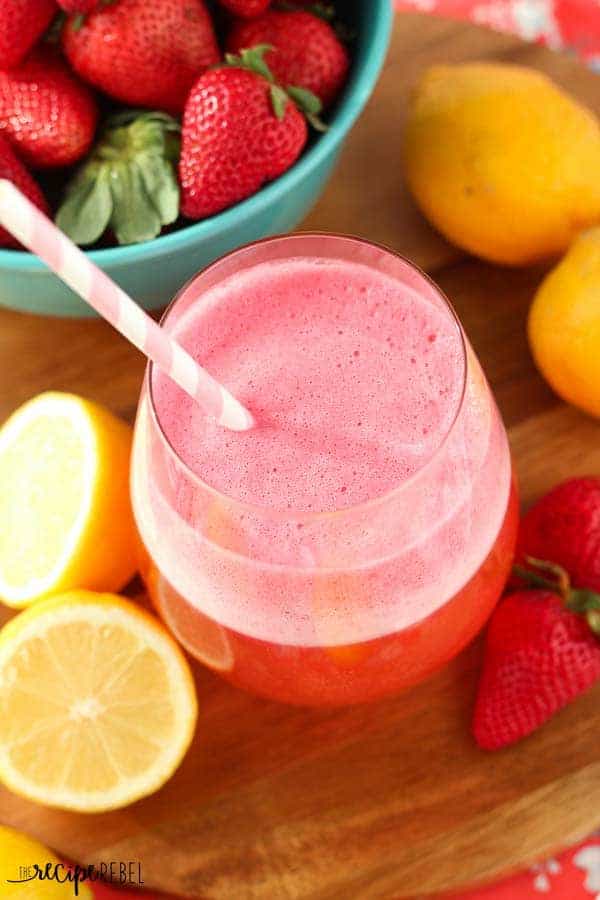 This slush is a recipe I got from Taste of Home, and I've been making it for years. I kept the "sensational" from its original title (because it is), but I changed up the juice flavors a bit to suit our tastes. It was time to share! I love slush because you can make it ahead of time, and pull it out for a last minute barbecue or get together. It's so refreshing and fruity when it's hot outside, and you can mix up the jello, juice, and fruit flavors to make your own combo!
20 servings
adjust servings
Sensational Strawberry Lemon Slush
Sensational Strawberry Lemon Slush: full of strawberry and lemon flavor and is so refreshing! Keep it in the freezer and pull it out for your next barbecue or potluck! www.thereciperebel.com
Ingredients
1/2

cup granulated sugar

1 3oz

package strawberry jello powder

2

cups boiling water

1

can berry punch frozen concentrate, thawed

1

can pink lemonade frozen concentrate, thawed

2

cups diced strawberries

1

cup unsweetened pineapple juice

1 2L

bottle of lemon-lime soda
Instructions
In a large bowl with a lid (I use a clean ice cream pail), combine sugar, jello powder, and boiling water and stir until sugar and jello are dissolved.
Stir in both cans of frozen concentrate.
In a blender, puree strawberries and pineapple juice. Add to your bowl and stir well.
Cover and set in the freezer overnight to freeze completely. Remove from the freezer 45 minutes before you wish to serve.
To serve, spoon some slush into a glass and top with lemon-lime soda.
Recipe Notes
*You could freeze in smaller portions if you don't wish to use it all at once.
20 servings
You might also like this Glazed Lemon Monkey Bread!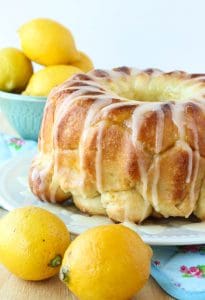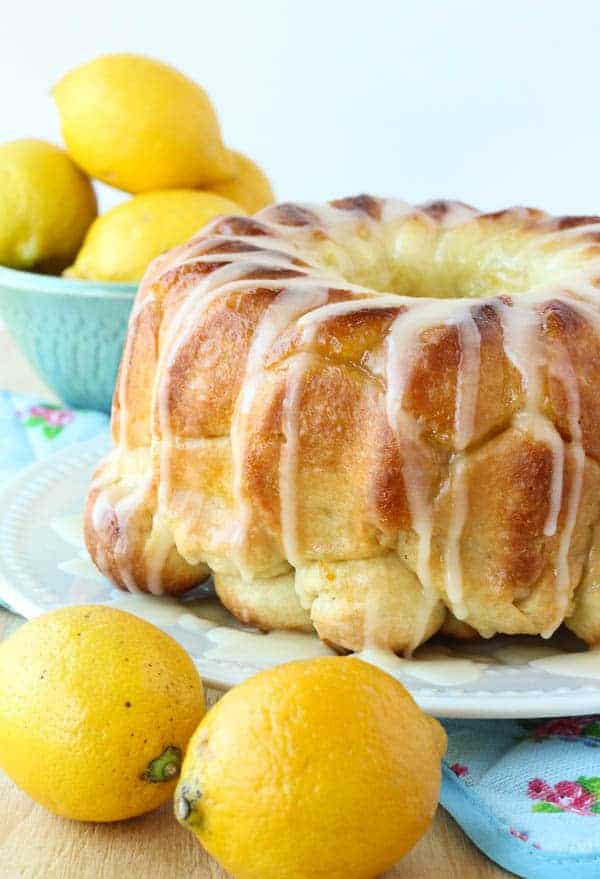 Or these Baked Lemon Blueberry Doughnuts!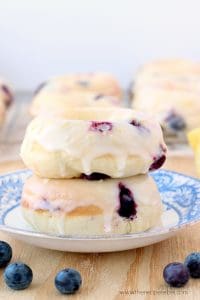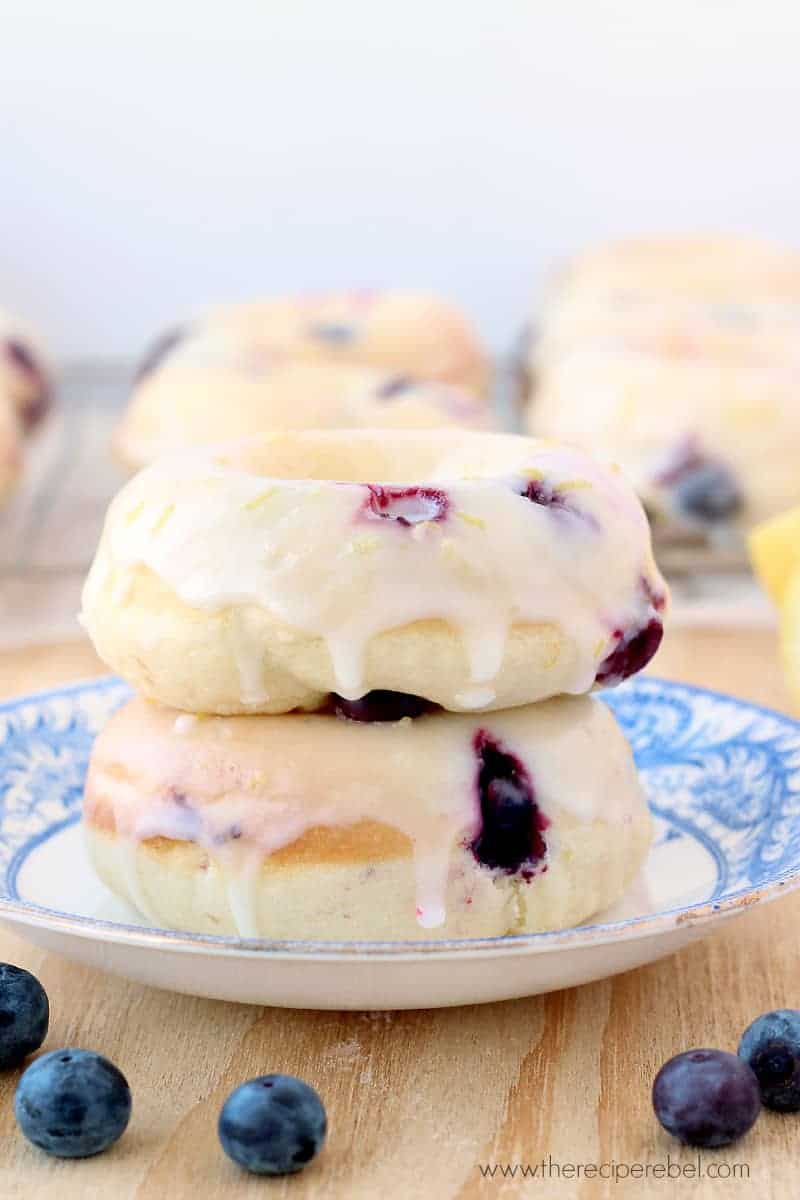 Summer drink recipes from friends!
Perfect Iced Coffee from Kristine's Kitchen
Strawberry Limeade from Live Well Bake Often