I just recently saw online that bacon has hit its peak as a "food trend".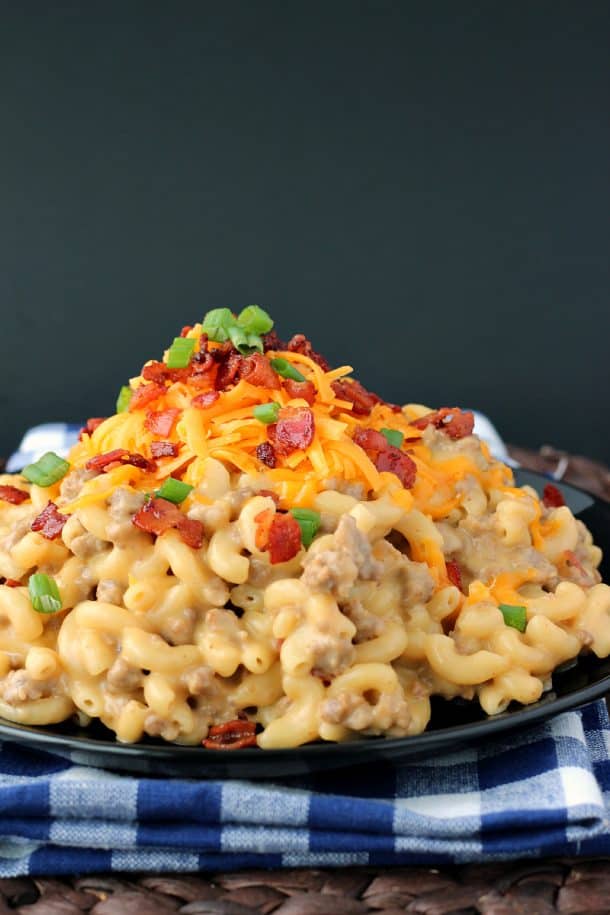 That will never happen if I have any say in the matter.
Now I'm not some crazy lady that has bacon at every meal (and I'm not judging you if you are a crazy bacon lady – we can still be really, really good friends), but I just love the flavour it brings to every dish. And you don't even need a lot of it – just a sprinkle here or there, or a few slices chopped up and added to the base of a soup.
A smoky, sweet, salty bit of heaven.
And I don't care what the food trends might say some day about the one-pot pasta dish – it isn't ever going out of style in this house.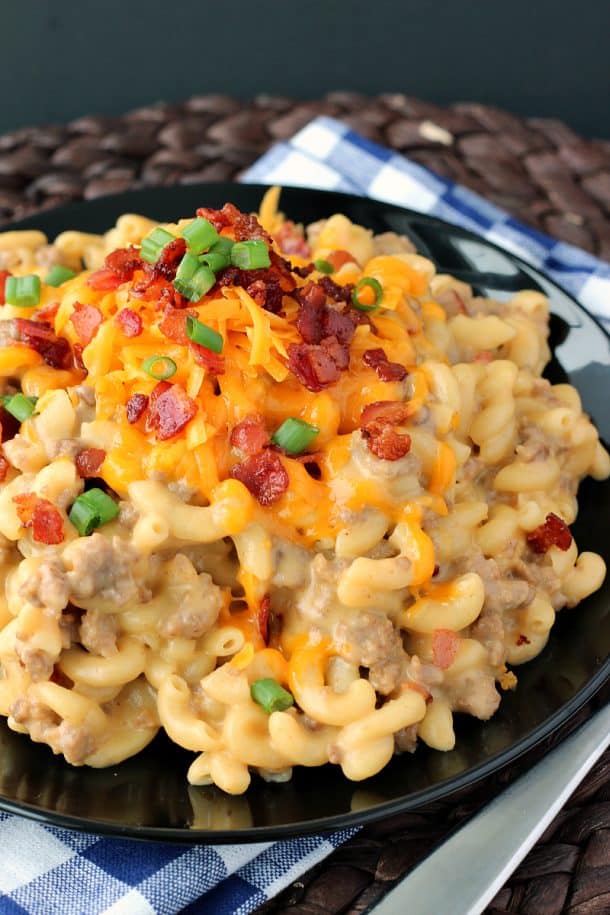 I just think certain things will live forever.
The one-pot meal
Bacon
Chocolate
Cheese
Caramel
Peanut Butter
So basically all things naughty and completely delicious.
Except for the one-pot meal. The one-pot meal is the answer for busy weeknights, or weekends, or people who don't do much cooking and need something that is only 7 ingredients.
With a toddler and a new baby (just like Julie!), I'm loving on all things quick, easy, and tasty. This definitely fit the bill!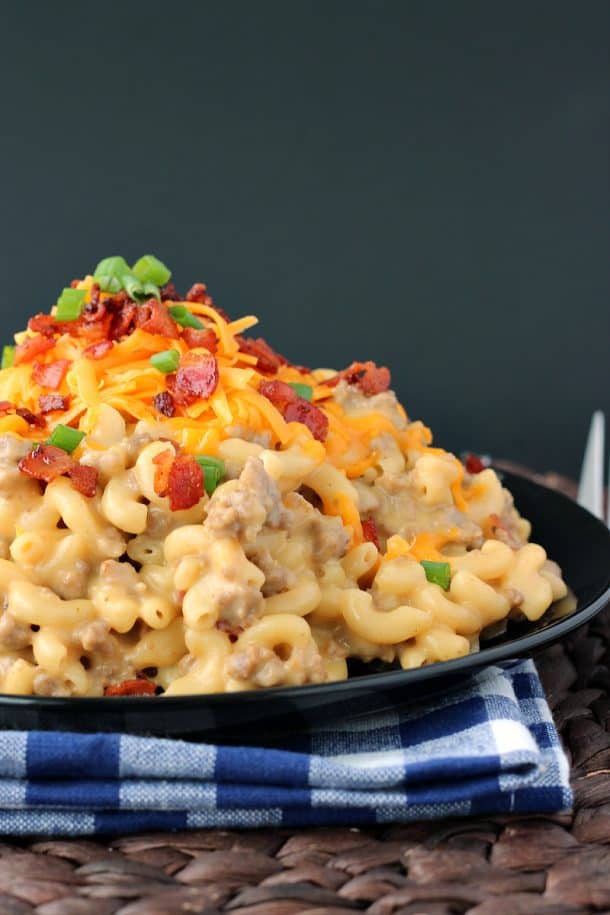 I toyed with the idea of adding in other cheeseburger elements: mayo, mustard, ketchup, pickles, barbecue sauce, lettuce…. But I thought that would weird you out. And I don't really know anyone who eats a cheeseburger for the veggies, so I didn't think you'd mind.
You feel free to top yours however you'd like.
I've made some healthy swaps, as I usually do, so that you can have that little bit of extra cheese and bacon on top.
You're welcome.
You can find the recipe over on Julie's Eats and Treats where I'm sharing it today! Be sure to say hi when you're there 🙂