Melty chocolate. Gooey marshmallows. Crispy shell.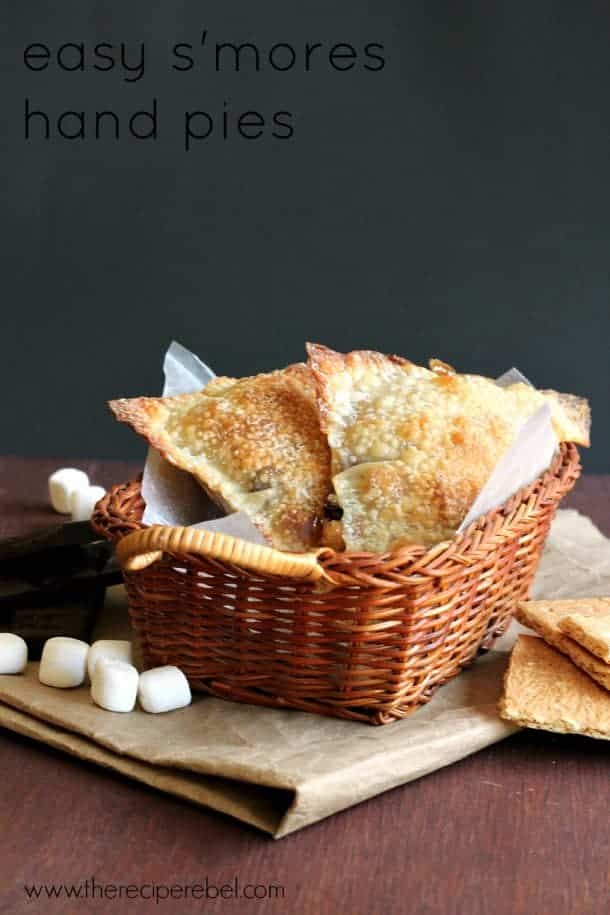 And that's about all I have to say about this one.
Sometimes I wonder why I write anything at all. I mean, is anyone really reading what I write, or are they just staring at pictures of cheese/chocolate/other melty gooey goodness listening to their rumbling stomachs?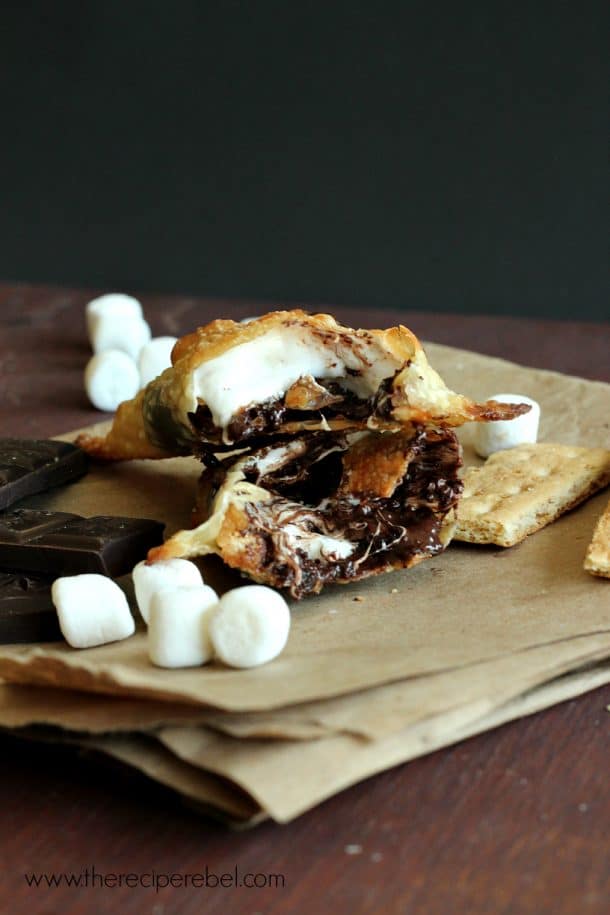 I was just in the mood to stuff random things in wonton wrappers, you know?
There's only one place I've found in our nearest city that you can even get wonton wrappers, and I'm not there really often. But I suddenly felt the urge to make cute, handheld, crispy pies and egg rolls of all kinds, so I had to stop.
Now, I haven't had one s'more all year. A real s'more, I mean, with a fire-roasted marshmallow and all that.
It's a crying shame.
But we don't have a fire pit at our new house yet, and it makes things a little difficult.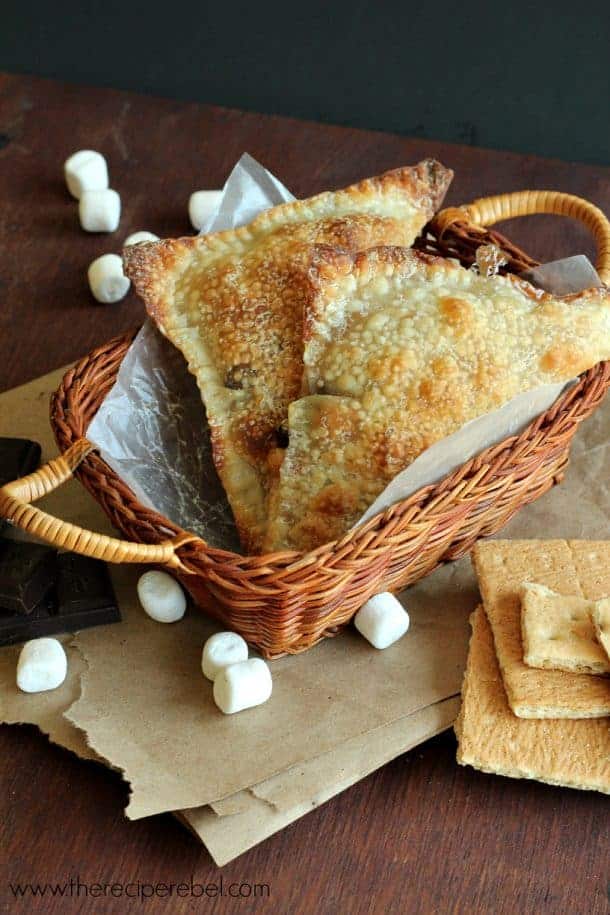 I am looking forward to s'mores all winter though. We put a wood-burning fireplace in our new house, and I anticipate many fine snowy evenings curled up in front of it with chocolate and marshmallow oozing out of my mouth.
For now though, s'mores hand pies.
It's really hard to give you measurements for these. I'm gonna go ahead and say feel free to stick in as much chocolate and marshmallow as your wonton wrapper will allow while you can still close it. And if it tears a little bit, no biggie. But do your best to keep all the melty goodness somewhat contained. We wouldn't want any of it to go to waste.
Easy S'mores Hand Pies
Wonton wrappers make these hand pies super simple. Stuffed with melty chocolate and marshmallow, you can enjoy one last taste of summer!
Ingredients
1

large (about 4") wonton wrapper

1-2

tbsp mini marshmallows (or 1-2 large, sliced, or marshmallow creme)

1-2

tbsp good chocolate (I used a dark chocolate bar, but you use whatever you like)

1

tbsp crumbled graham crackers

1

tsp melted butter
Instructions
On half of your wonton wrapper, lay your fillings (as much as it can handle!). Run a wet finger around the edge of the wonton wrapper so that it will seal properly. Draw the points together to make a triangle. Slowly close up the sides, stuffing your filling back in as necessary. Crimp the edges with a fork.
Place on a baking sheet lined with tin foil and sprayed with non stick. Brush pie with melted butter.
Bake at 400 degrees F for about 6-8 minutes, until golden brown.
Let cool a few minutes before indulging.