A super simple back to school snack or an easy no bake holiday treat! We love having granola bars in the cupboard (and they last for weeks at room temperature!) for grab and go snacks!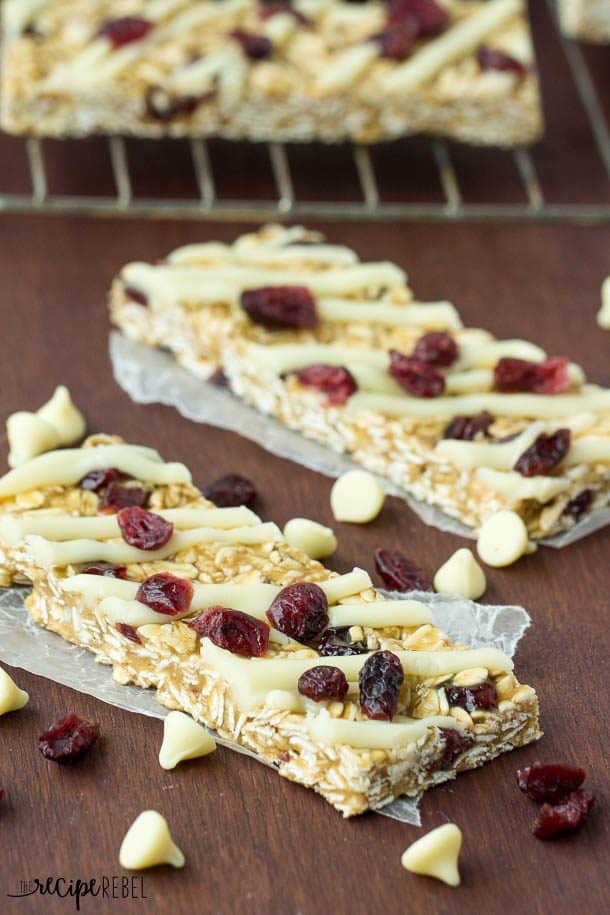 I know a lot of your little ones have been back to school for weeks already, but waaaaaay up here (i.e., Canada) our kids go back to school next week.
This is my first year being involved in any kind of school at all as a parent.
In my secret other life I'm actually a High School English Teacher (let's just pretend like you read my About Me page so you already knew that).
And I know it's only nursery school, and I know, it's only 2.5 hours per week, but it is still kind of weird for me. I've always been on the other side of these things! I'm always the teacher, who deals with the kids, and their parents, trying to imagine what I will actually be like when the tables have turned.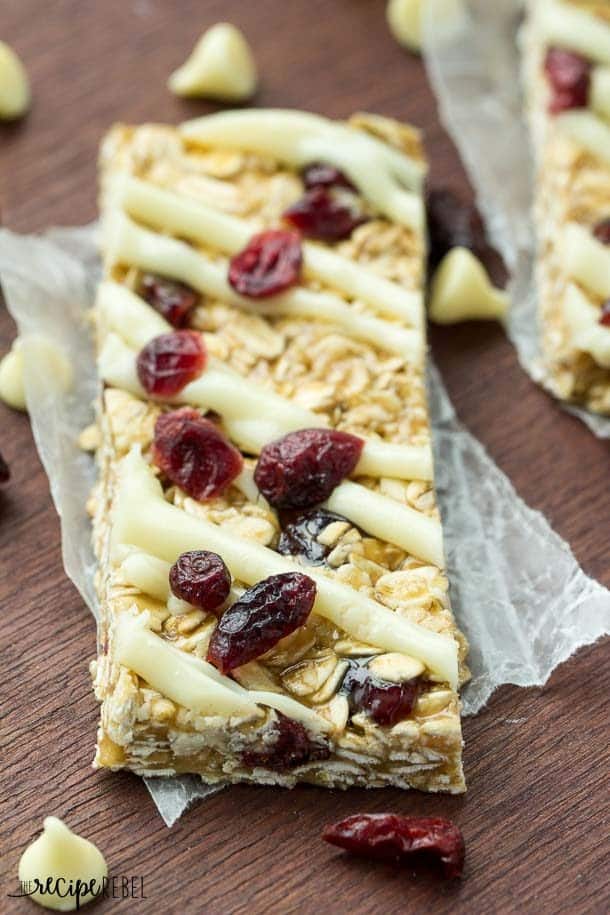 And the worst part, I think, is that when I become Totally Crazy Super Controlling Parent of a Kid in School, I will secretly know how annoying I really am. It is so super weird to be on both sides at the same time!
I have really high expectations of how I want my kids to act and behave and it's hard to let that go and let someone else dictate their actions and behavior for a few hours a week. And then I think that there have been lots of times over the last few years that I've been on the other side, dictating expectations for other people's kids.
So anyway.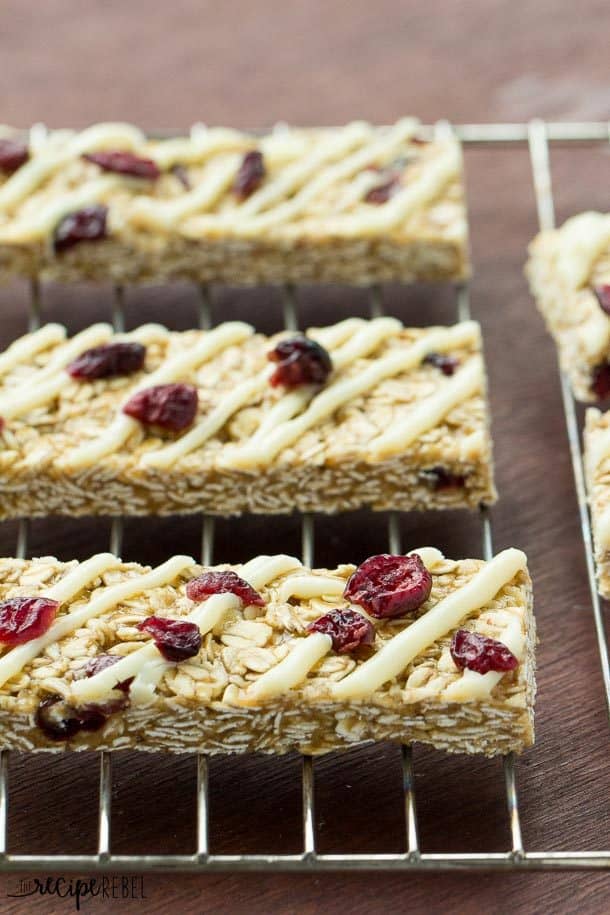 My girl doesn't exactly take a lunch, since her school day is from 9-11:30 but parents are asked to provide a snack that includes 3 food groups.
And I'm all like, "what?! She doesn't even always have a snack when she's at home!" (see –> I think I'll be all cool as a Parent of a Kid in School and I get all worked up over things like snack time). I know it's not really a big deal and she eats a wide variety of foods, so that's no problem.
Besides, I'm thinking these granola bars count as 3 food groups in one?
Grains (oats)
Protein (peanut butter)
Fruit (cranberries)
Also, there is some dairy in the white chocolate and in the drizzle soooo….. I'm pretty sure that's a big check in my Parent of the Year checklist.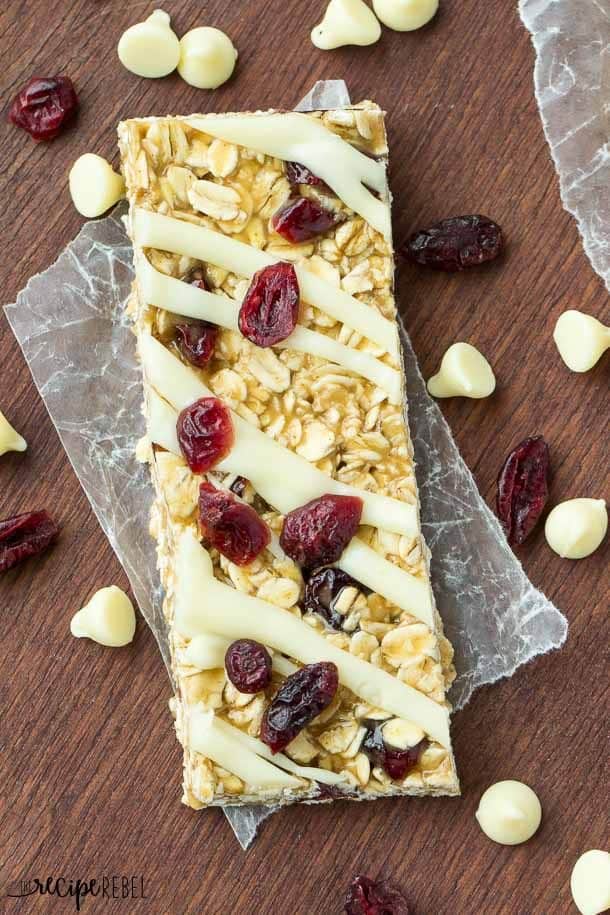 You can find this super simple granola bar recipe on Beyond Frosting where I shared them last week! And trust me, you'll want to add it to your to-make list!
More granola bar recipes!
Peanut Butter Granola Bars (my favorite!)