A soft, vanilla cake, loaded with cranberries topped with warm caramel sauce — an impressive holiday dessert that is so much easier than it looks!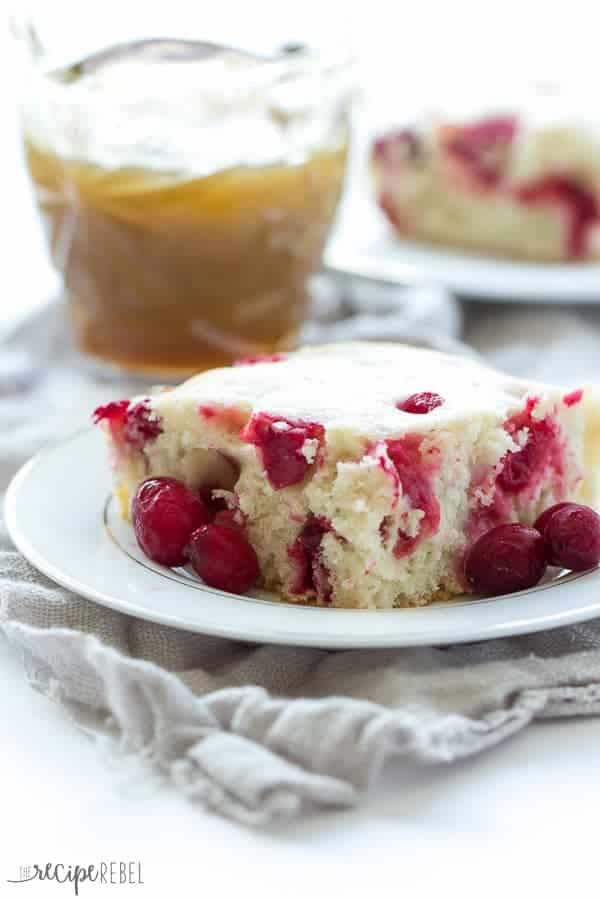 So I was flipping through one of my mom's old Taste of Home magazines the other day when I came across this cranberry cake. I had made these Cranberry Caramel Bars so I already knew that the combination was going to be a good one, but it reminded me of a cake I'd had in my childhood. That thin, warm caramel syrup poured all over it…. that was the kicker for me.
It is just so good.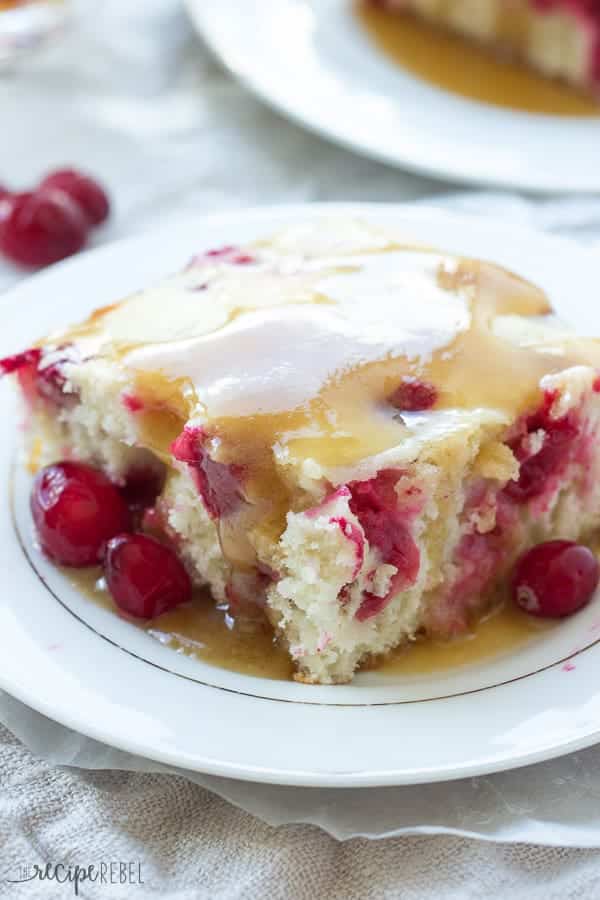 And it's so much easier than it looks! Those are the best kinds of recipes, right? I am all about simple and few ingredients these days.
Where do you guys find recipe inspiration? I am kind of obsessed with cooking magazines and cookbooks, especially old ones with classic recipes that most people have forgotten about. I think it has something to do with the lack of technology…. as weird as that sounds for a food blogger! But I learned months ago that the only way I can really relax is to turn all screens off, so I just enjoy flipping through a Taste of Home and finding little gems like this one.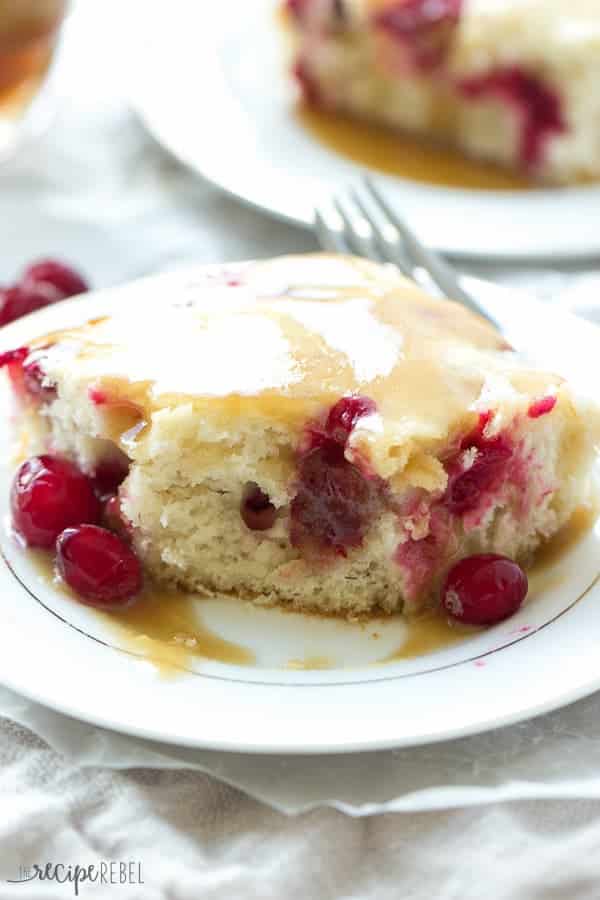 You can find the recipe over on Julie's Eats and Treats where I'm sharing it today!