Welcome to the Foodie Extravaganza!  
We are a group of bloggers who love to blog about food!  Each month we will decide on an all-famous National Monthly Food Holiday in which we will base our recipes around. This month the ingredient is pretzels with an optional ingredient of caramel.  Yes, October is National Pretzel Month along with a whole array of other delightful things!! Get excited!! We hope you all enjoy our delicious pretzel treats this month and come back to see what we bring for you next month.  
So I'm part of this group of food bloggers who all create a recipe to go with a certain theme or ingredient every month, and then compile a round up with them. It's a really neat way to see what different people will do with a different ingredient, and it's just fun!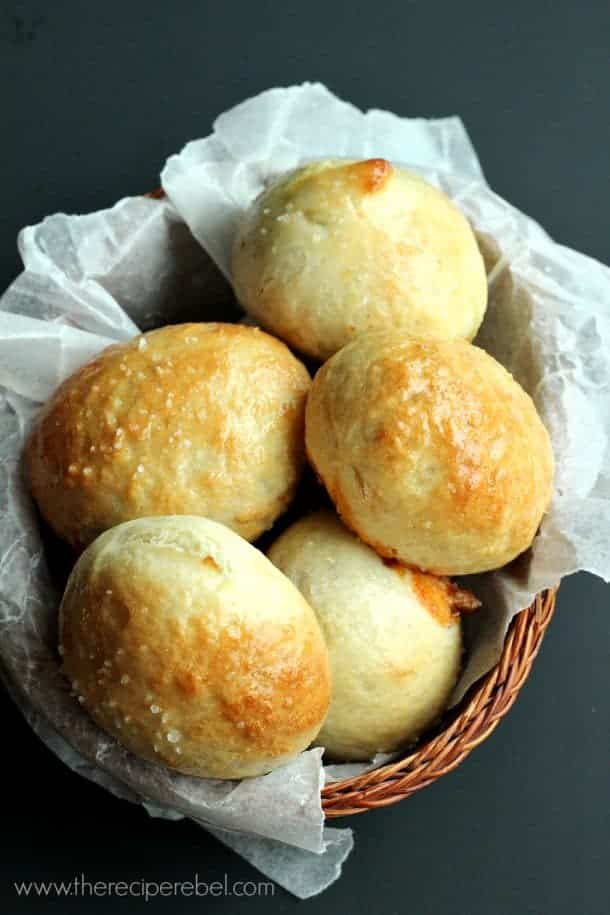 I was too busy to participate last month and I was kind of bummed, because the ingredient was waffles and I love breakfast food.
I was determined to participate this month, regardless of what the ingredient was.
It was "pretzels".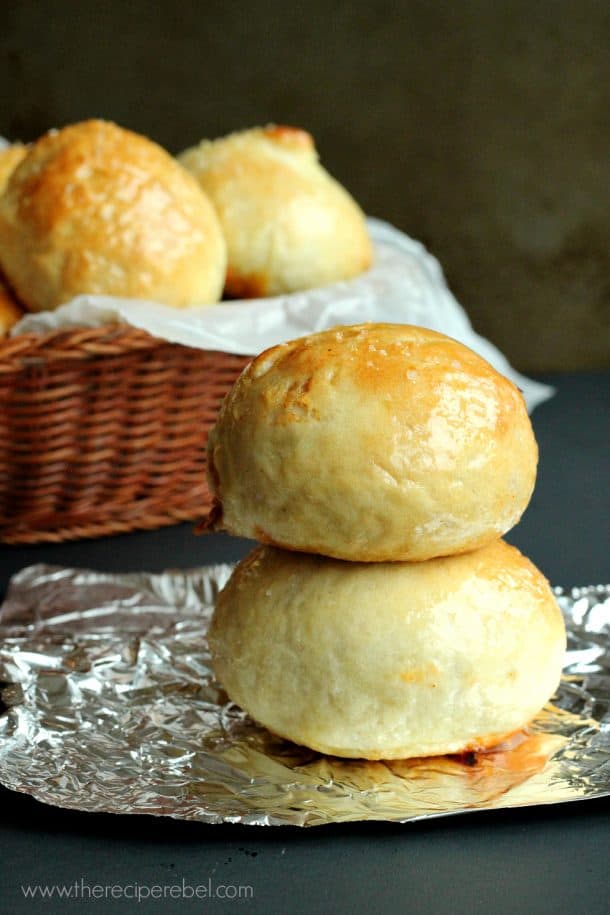 Now, if you read my post from a while back where I talked about my first homemade pretzel experience, you know that I'm obsessed. I immediately started thinking about stuffing pretzels with caramel, or a rolo, or something incredible like that.
Because, if you read my post, you know that I need caramel sauce with my pretzels.
And then the coordinator of the group announced the second, but optional, ingredient of the month was caramel. And I'm sure you'd expect me to be all excited about that, but I wasn't.
Why? I'm totally vain and selfish.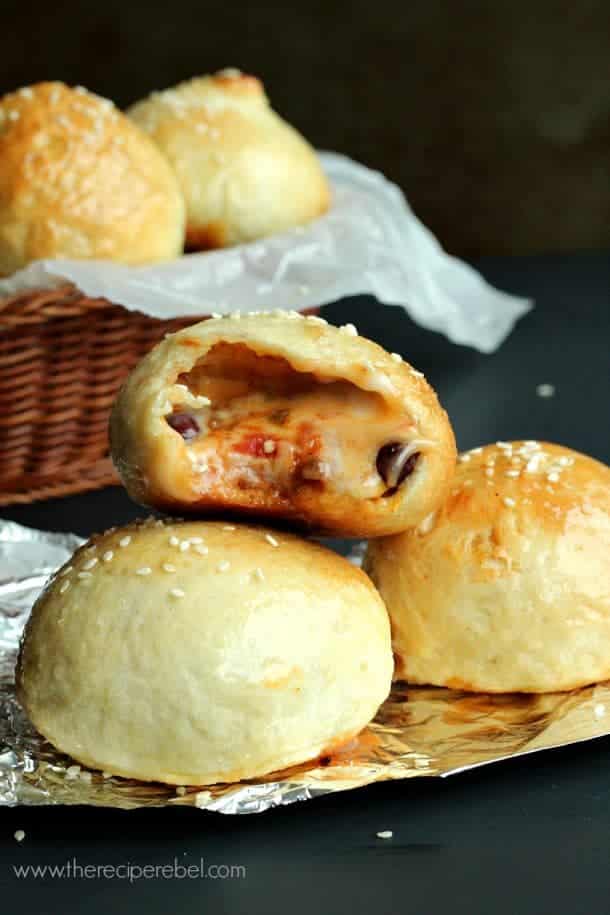 I wanted to be unique in my use of caramel sauce, or at least somewhat creative, but now? I was all like, "obviously I'm not doing that anymore."
And I started thinking of savory things to stuff in my pretzels. And I really like chili. And cheese.
With homemade, soft, buttery pretzels? Un. Real.
You need these.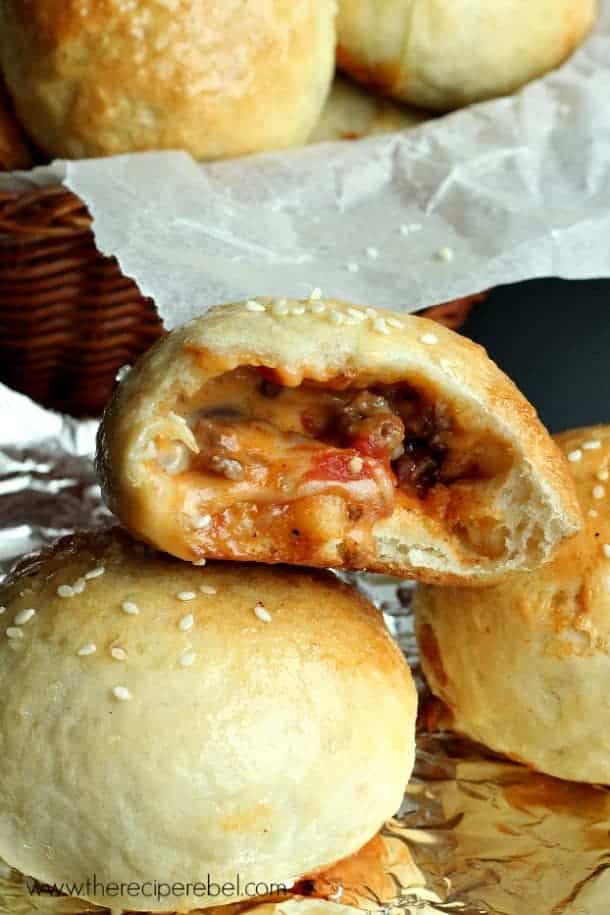 *Note: you want your chili cold, so it's best to make it ahead for one meal, and just use the cold leftovers for the pretzels.
*See the rest of the Foodie Extravaganza below the recipe!*
*Remember to save this recipe to your recipe box by clicking the Save Recipe button below!*
Chili Cheese Pretzel Bites
Chili Cheese Pretzels: Buttery, salty pretzels stuffed with chili and cheese -- an unreal combination!
Ingredients
Chili
1 lb ground beef
1/2 medium onion, chopped
1/2 green pepper, chopped
a dash of salt and pepper
1 540ml can red kidney beans, rinsed
1 796ml (28oz) can diced tomatoes
1/2 cup barbecue sauce
1/4 cup ketchup
2 tbsp worcestershire sauce
1 tbsp chili powder
Pretzels
One recipe of this pretzel dough, completed until the shaping of the pretzels.
about 12 1/4" thick and 1/2" square slices of cheese
2L water
1/2 cup baking soda
1 tbsp melted butter
coarse salt
sesame seeds
Directions
Prepare chili ahead of time so that it's cold when you go to make your pretzels.
Prepare your pretzel dough in the bread machine according to the recipe.
Pour dough out onto a well floured surface (it's a sticky dough), and keep extra flour nearby. Pinch off a small section of the dough, and shape it like a small bowl in the palm of your hand.
Preheat oven to 425 degrees F.
Place a small spoonful of chili in your "dough bowl", and top with a slice of cheese (the cheese must go on top, or it will be very difficult to close up). With one thumb on the cheese slice, carefully bring the dough up and around the filling. Pinch shut, and gently roll in your hands until somewhat round.
Bring water and baking soda to a boil. Boil pretzels for 15-30 seconds before drying on paper towel.
Place on a baking pan covered in greased tin foil. Bake in a 425 degree F oven for 8-12 minutes, until golden brown. Some might leak slightly, but once you bite into one, you won't even be mad. I promise.
If you are a blogger and would like to join our group and blog along with us, come join our Facebook page Foodie Extravaganza.  We would love to have you! If you're a spectator looking for delicious tid-bits check out our Foodie Extravaganza Pinterest Board! Looking for our previous parties? Check them out HERE.