My kids LOVE the cheesy surprise in these Cheese Stuffed Mashed Potato Puffs! Leftover mashed potatoes make these SO easy (or use fresh!) — perfect make ahead side or appetizer for holiday gatherings. 
You'll find the giveaway down below the recipe — just comment to enter!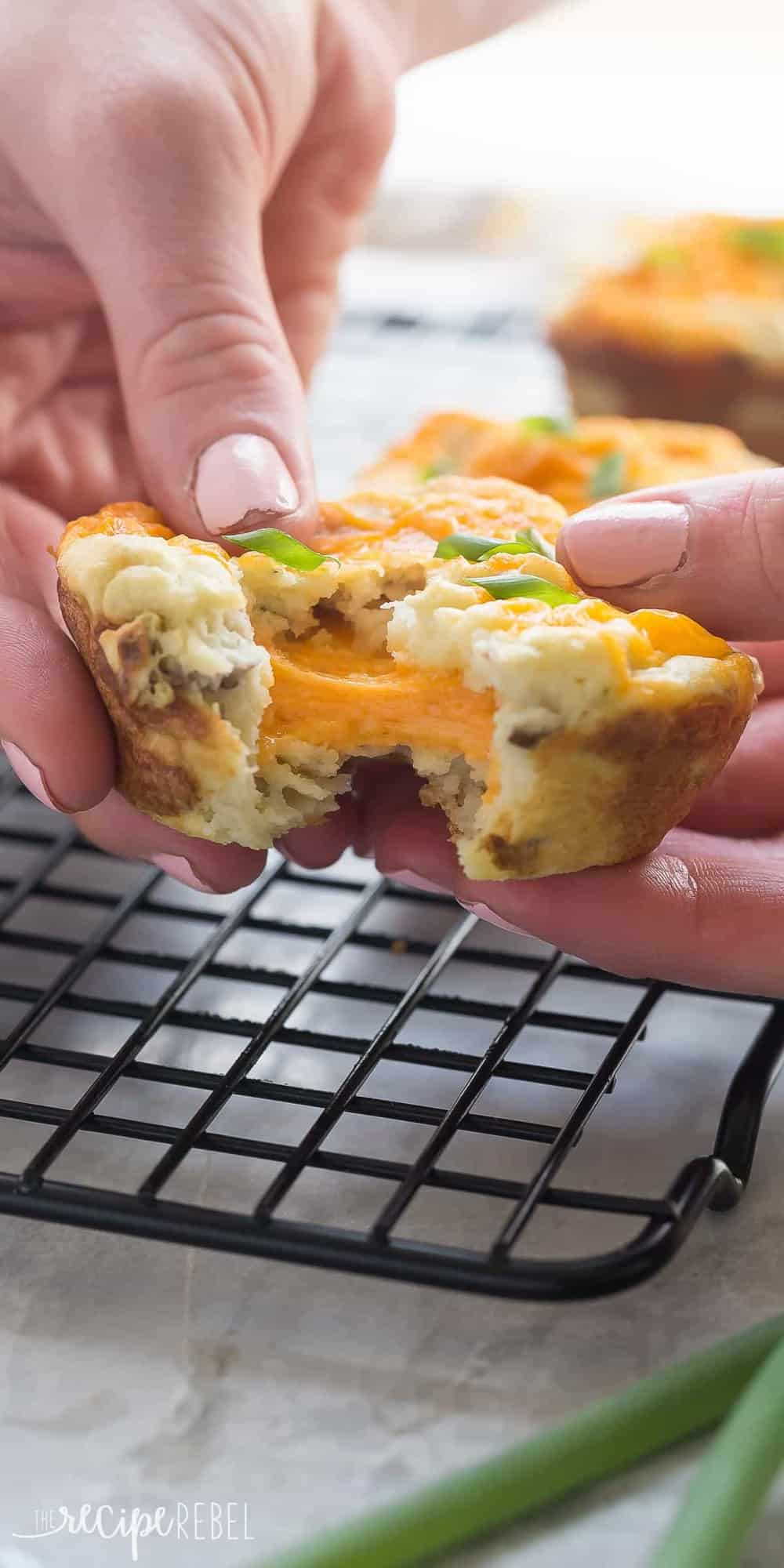 First off, I want to apologize for my use of the word "holiday" in the description above.
I did it purely for those of you who will be searching for holiday recipes in the future, so that if you're looking for a great make ahead holiday side, you will actually be able to find it. Later.
But, there's nothing wrong with enjoying these creamy, fluffy, cheesy bites, on a regular basis, spring, summer, fall and winter.
Second, I know I am a horrible nail-painter. Now we can just leave that alone, right?
I thought these would be a super fun recipe to make with the kiddos — well, my 4 year old anyway. I know for a fact that if my 18 month old was helping with these no cheese would have been stuffed into the potato puffs. They would have all been stuffed right into her mouth.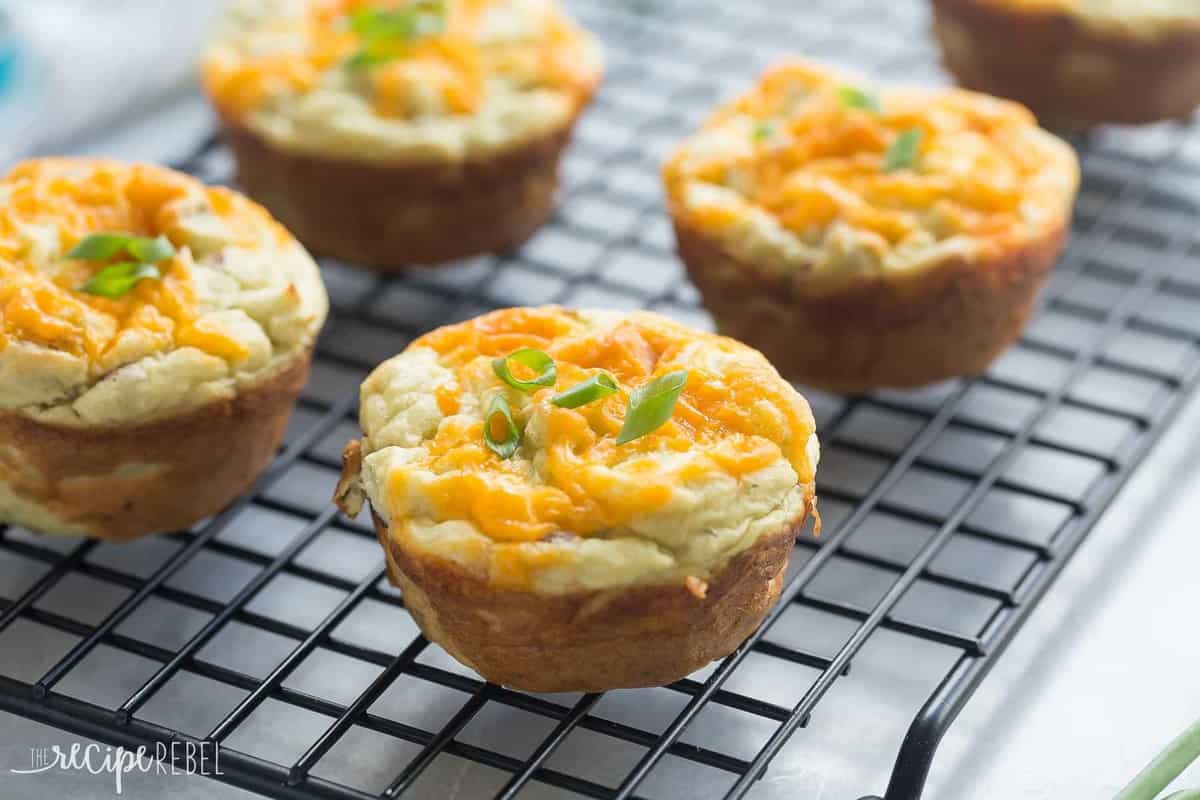 My kids have a thing with cheese. Do all kids? Or is it just mine? It borders on an unhealthy obsession. If they see cheese — anywhere — you won't get them to eat anything else. "Cheese" was one of the first words for both of our daughters. So I knew that they would love these potato puffs!
And anything make ahead that can make leftovers new again? That's creamy, and comforting and cheesy? Well that's a win in my books.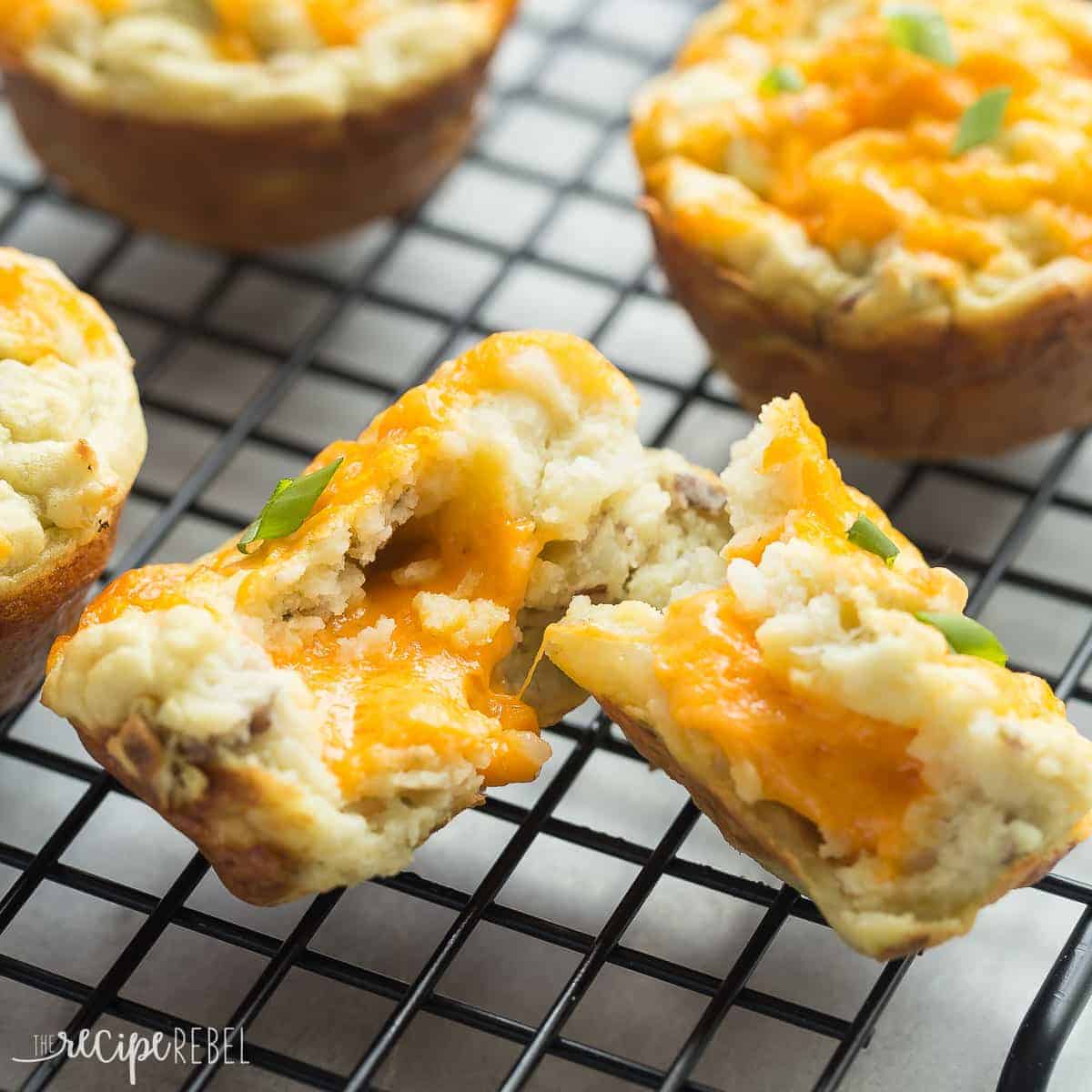 You can absolutely use freshly mashed potatoes, and that is what I did in this recipe, with a bag of perfectly creaming Blushing Belles from The Little Potato Company. But the recipe is perfect for using up those — dare I say it again? — holiday leftovers. You will just adjust your seasonings to your tastes before adding the eggs!
I was also super excited to see my grocery store carrying the Chilean Splash! Have you tried them yet? I can't wait!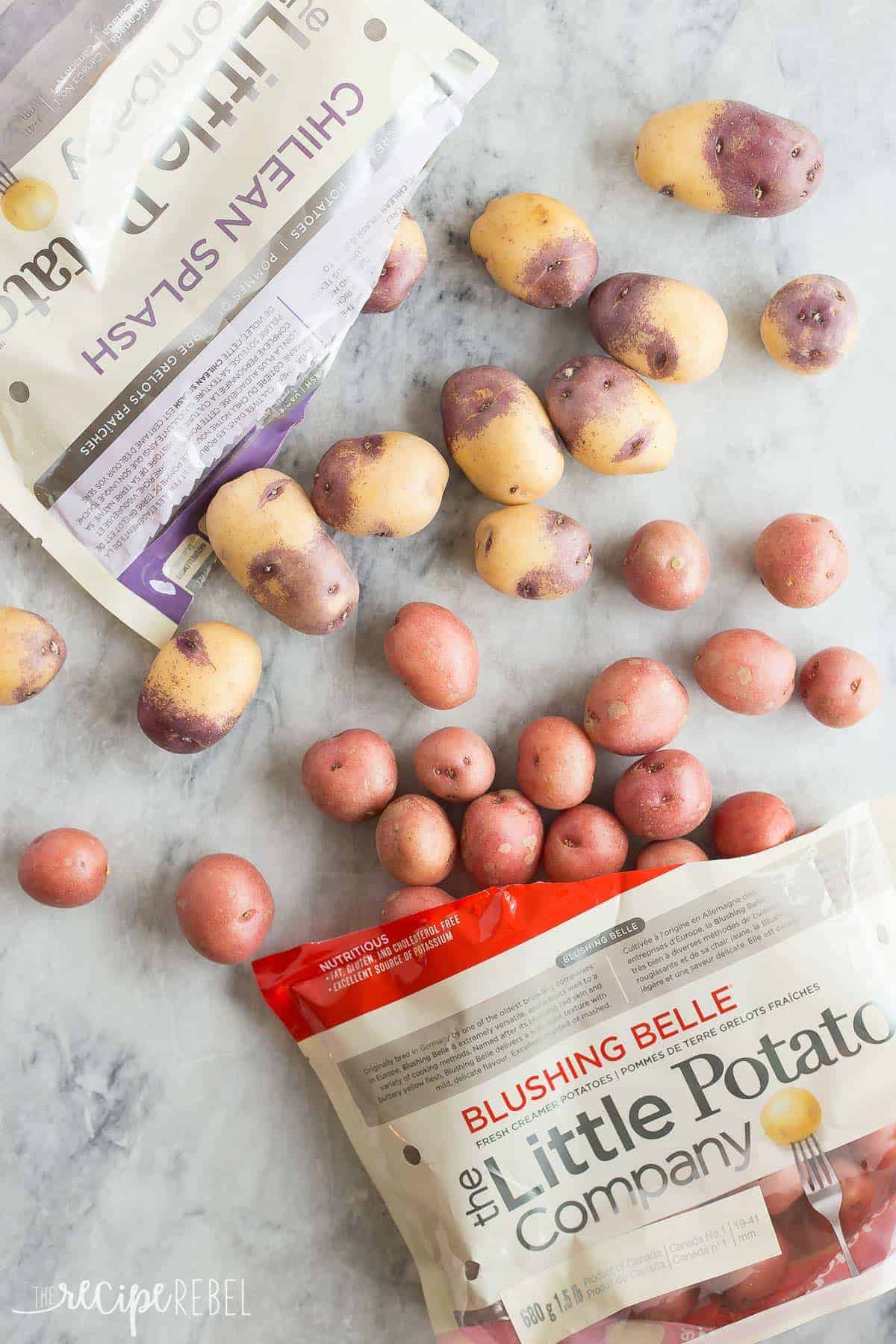 This recipe was created as part of my ambassadorship with The Little Potato Company — thank you for supporting the brands that help me bring you allllllll the delicious things!
Recipe adapted from The Kitchn.
12 potato puffs
adjust servings
Cheese Stuffed Mashed Potato Puffs
My kids LOVE the cheesy surprise in these Cheese Stuffed Mashed Potato Puffs! Leftover mashed potatoes make these SO easy (or use fresh!) -- perfect make ahead side or appetizer for holiday gatherings.
Ingredients
1.5

lbs Little Potatoes (I used Blushing Belles)

3/4

cup chicken broth or milk

salt and pepper

1

teaspoon Italian herbs

1/2

teaspoon minced garlic

3

eggs

12

(1 cm or 1/2") cubes of cheddar cheese

1/2

cup shredded cheddar cheese

Green onions for garnish as desired
Instructions
In a large pot of boiling salted water, cook potatoes until tender, about 12-15 minutes.
Mash with chicken broth, season with salt and pepper, Italian herbs and garlic. Taste and adjust seasonings as necessary. (*NOTE: if using leftover mashed potatoes, you will likely skip straight to the next step). Let cool.
Preheat oven to 400 degrees F and lightly grease a metal muffin pan (I made some in a silicone pan, but they do not brown the same way!).
Stir in eggs until completely combined. Spoon enough into each of the 12 muffin cups to cover the bottom. Place one cube of cheese in the center of each (don't push down!) muffin cup. Cover with enough potatoes to hide the cube of cheese. Sprinkle the tops with remaining cheese.
Bake at 400 degrees F for 20 min until lightly browned. Let cool for 3-4 minutes before removing from the pan. Serve with sliced green onions as desired.
Recipe Notes
I used a regular muffin pan, but you could also make 24 mini muffin sized potato puffs for appetizers!
GIVEAWAY TIME!
Thanks to The Little Potato Company for sponsoring this giveaway! 
The Little Potato Company wants to give YOU a free month of Little Potatoes!
Giveaway is open to Canadian or U.S. residents over the age of majority. Giveaway is open from July 14, 2016 until July 21, 2016 at 11:59 pm CST. Winner will be selected at random and notified within 24 hours of the contest ending. Winner must correctly answer a skill testing question and respond within 48 hours of initial email or a new winner will be chosen. 
To enter the giveaway, tell me your FAVORITE potato dish of all time in a comment below!