If you've been reading my blog at all, you know I love toasted coconut. You probably know that I love pretty much anything that has sugar in it.
I also love banana bread.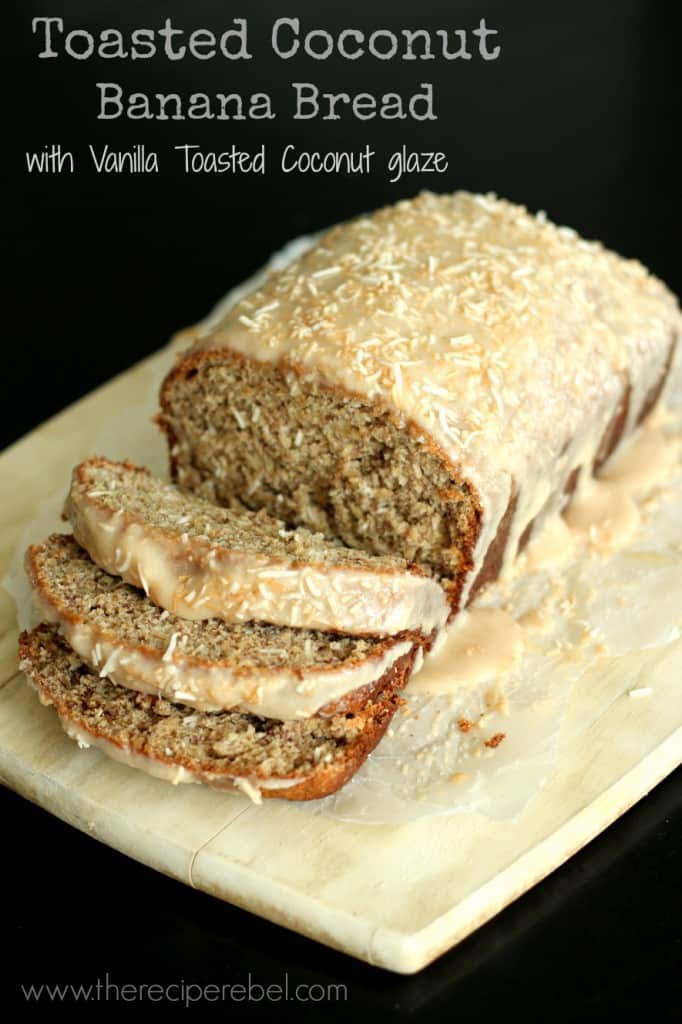 Banana bread baking in the oven is pretty much the best smell in the world to me. Add some toasted coconut in there? Out of this world.
I'm not into fake banana flavour. I can't do banana medicine. Banana candies. Banana pudding mix. Even fresh bananas aren't my favourite — I eat them — and other healthy things — to offset some of the naughty things I eat when my kid is sleeping.
But cooked, caramelized banana flavour? Delish. I can do that any day.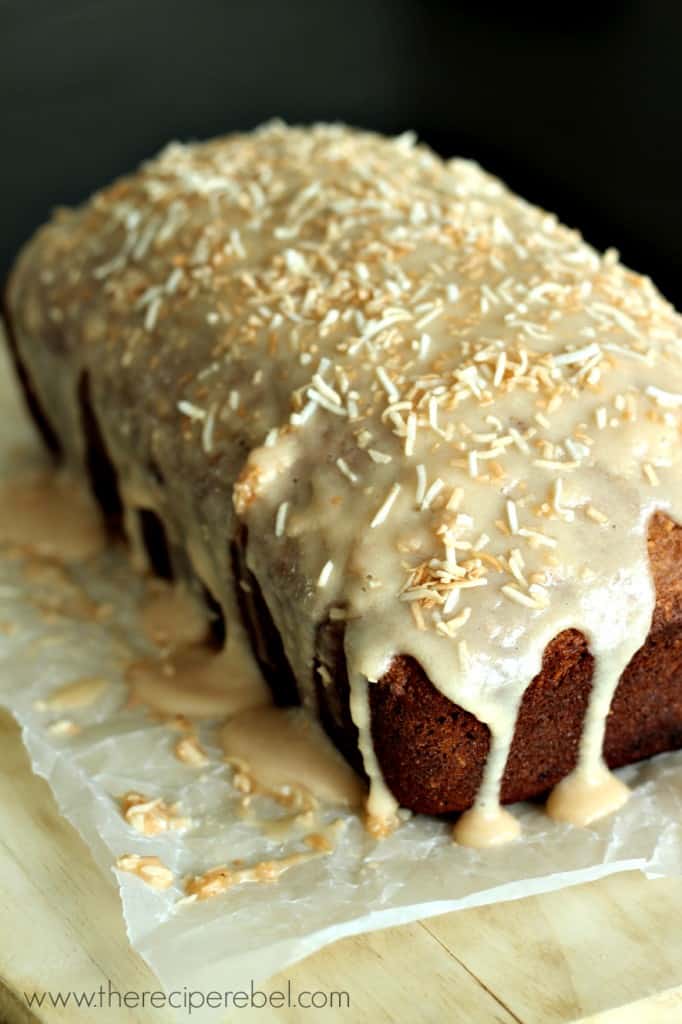 If you're not into coconut, it would be super easy to leave the coconut and extract out of this bread and just have plain banana bread. It would still be incredibly tasty.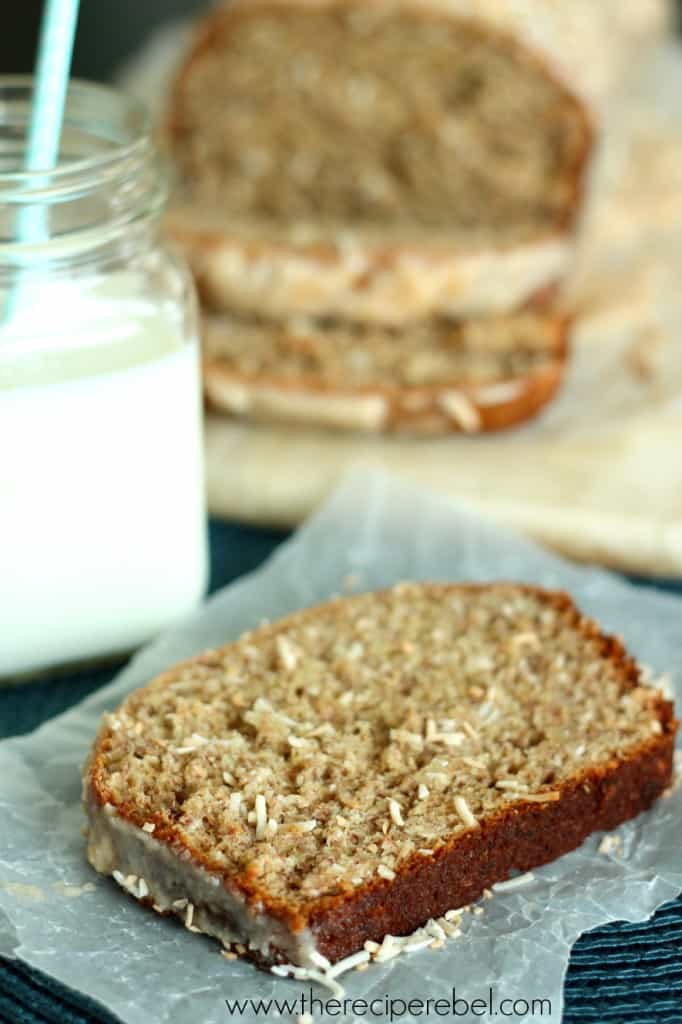 16 slices
adjust servings
Toasted Coconut Banana Bread with Vanilla Toasted Coconut Glaze
Moist banana bread with tons of toasted coconut flavour! Made healthier by adding yogurt and whole wheat flour.
Ingredients
3

large bananas, very ripe (I like to keep mine in the freezer and save myself some mashing)

1/2

cup plain low-fat yogurt

1

tsp coconut extract

2

tsp vanilla extract

2

eggs

1

cup sugar

2

cups whole wheat (or all-purpose) flour

3/4

tsp baking soda

pinch of salt

1/2

cup toasted coconut
For the glaze
1/2

cup toasted coconut

3-4

tbsp milk

1/2

cup icing sugar
Instructions
Preheat oven to 350 degrees F and lightly grease a 9x5" loaf pan. Set aside.
In a large bowl, mash bananas. Add yogurt, extracts and eggs and whisk until combined. Add sugar and whisk until combined.
Add flour, baking soda, salt and coconut and whisk until combined, being careful not to overmix.
Pour into prepared loaf pan.
Bake for 30 minutes. Remove from oven and cover with tin foil that has been sprayed with non-stick spray. Bake another 25-30 minutes until a toothpick comes out clean.
For the glaze:
In a food processor or Magic Bullet, grind coconut until a fine powder. To the food processor, add milk and puree until smooth. Add icing sugar and puree again until smooth. If glaze is too thick, add 1 tsp milk. If too thin, add a couple tablespoons icing sugar.
Pour over slightly cooled bread and allow to set.
Adapted from Cooking Light.