Where to stay and what to do pre-cruise in Orlando with the kids! Tips on finding the best accommodations and activities for families in Florida for a stay before or after a cruise from Port Canaveral.
First: in case you're sitting here thinking, "what on Earth is this??!?" — check out my post here.
Second: if you're interested in cruising with kids, check out tomorrow's post!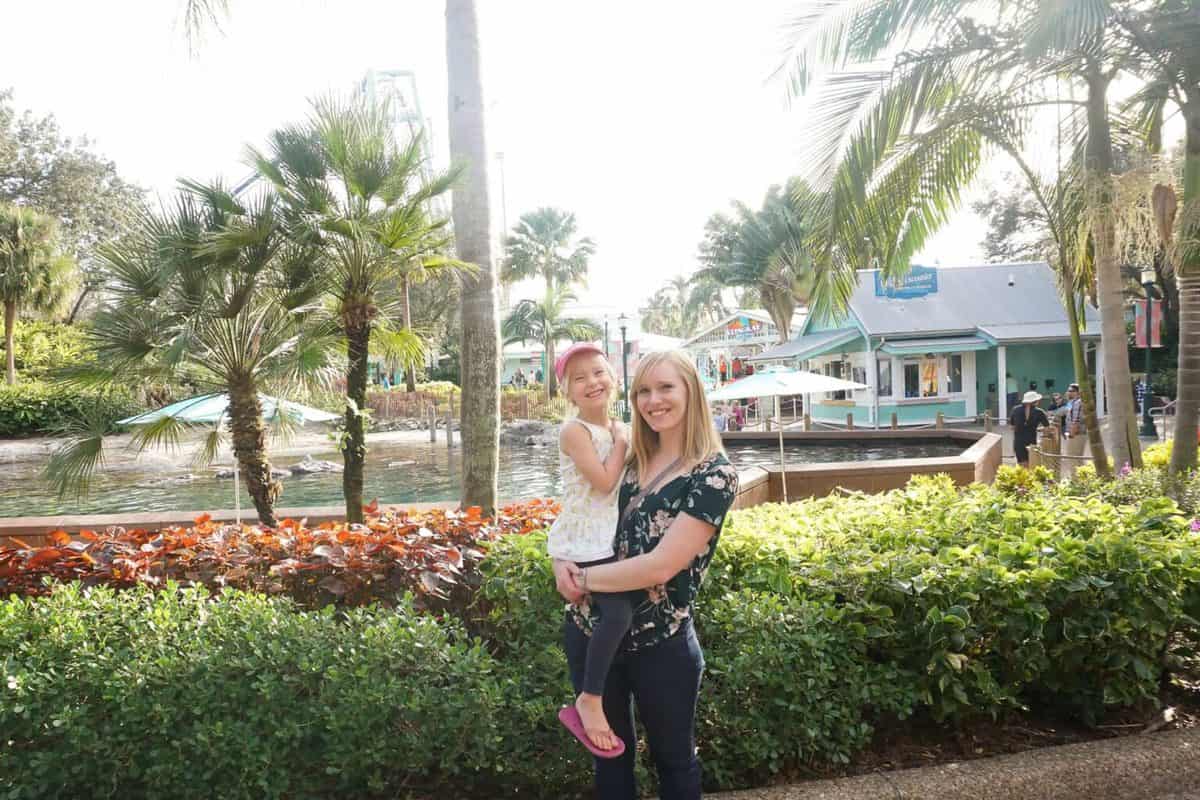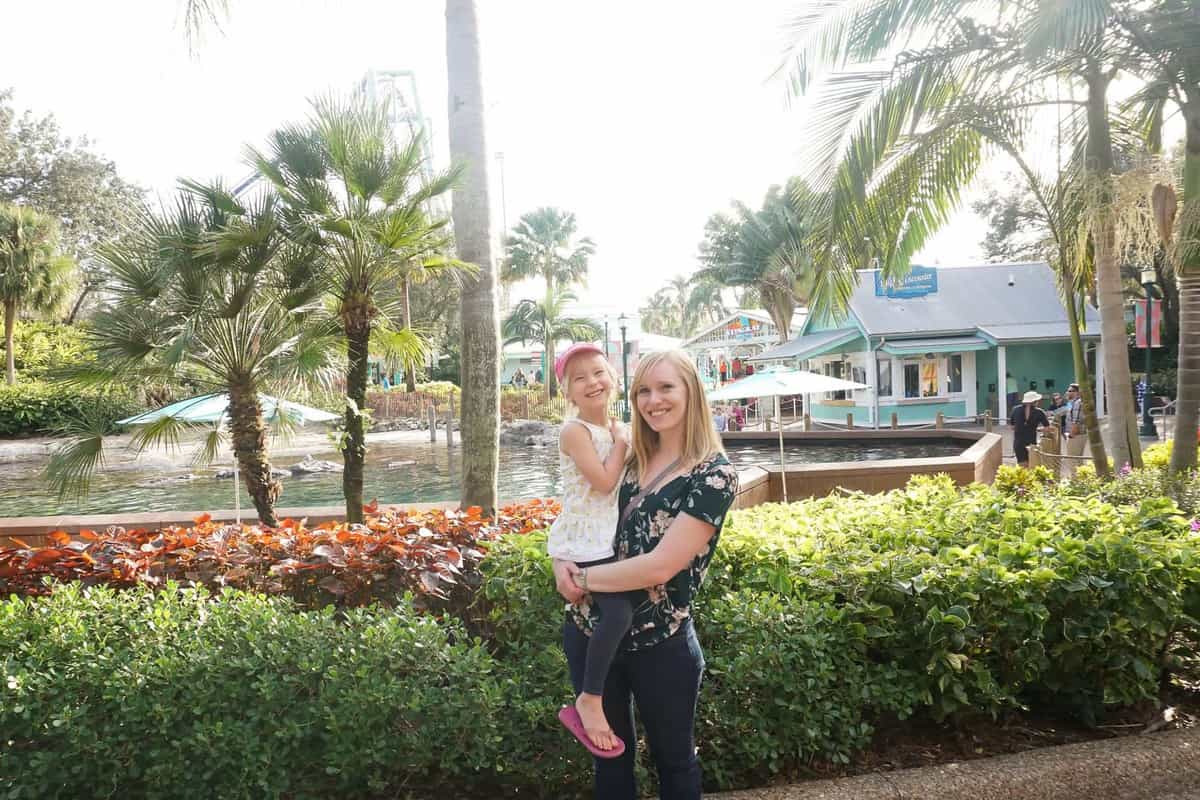 Now that we've got that over with, how are you guys?!? Christmas is over and the New Year is quickly approaching. I don't know about you, but now is the time when I'm really dreaming about escaping for a little while, which is why I wanted to share our experience with you right away!
We had the chance to stay in Orlando for a few days before our Southern Caribbean cruise from Port Canaveral, and before I booked our room and chose our activities I did a lot of thinking about how to make it a successful and enjoyable stay for everyone.
Where to Stay
For every family, the ideal place is going to be different. I think the best way to figure out the best for you is to rank the things you need in order of importance. Things such as:
space
swimming pool/outdoor activities
(free) breakfast
shuttle to attractions
kitchen
internet
parking
location
laundry
Stroke off the things that aren't important at all and number or star the things that are really important, then look for the hotels/condos/rental houses that suit your needs. For us, it looked like this:
space *****
swimming pool/outdoor activities *
(free) breakfast
shuttle to attractions
kitchen ****
internet *****
free parking *****
location ***
laundry **
When it really comes down to it, we were looking for space (it was really important that we could separate the girls to sleep/nap if we needed to so that everyone was well-rested. Well-rested kids (and adults!) are much, much happier!
Since we had a rental vehicle, we could come and go as we pleased and a shuttle wasn't important. And since we were going to be out visiting attractions and the weather was a little cooler, a pool wasn't that important to us.
So really, a large suite with a kitchen is what we were looking for.
We found it for a really reasonable price at the Lake Buena Vista Resort Village and Spa.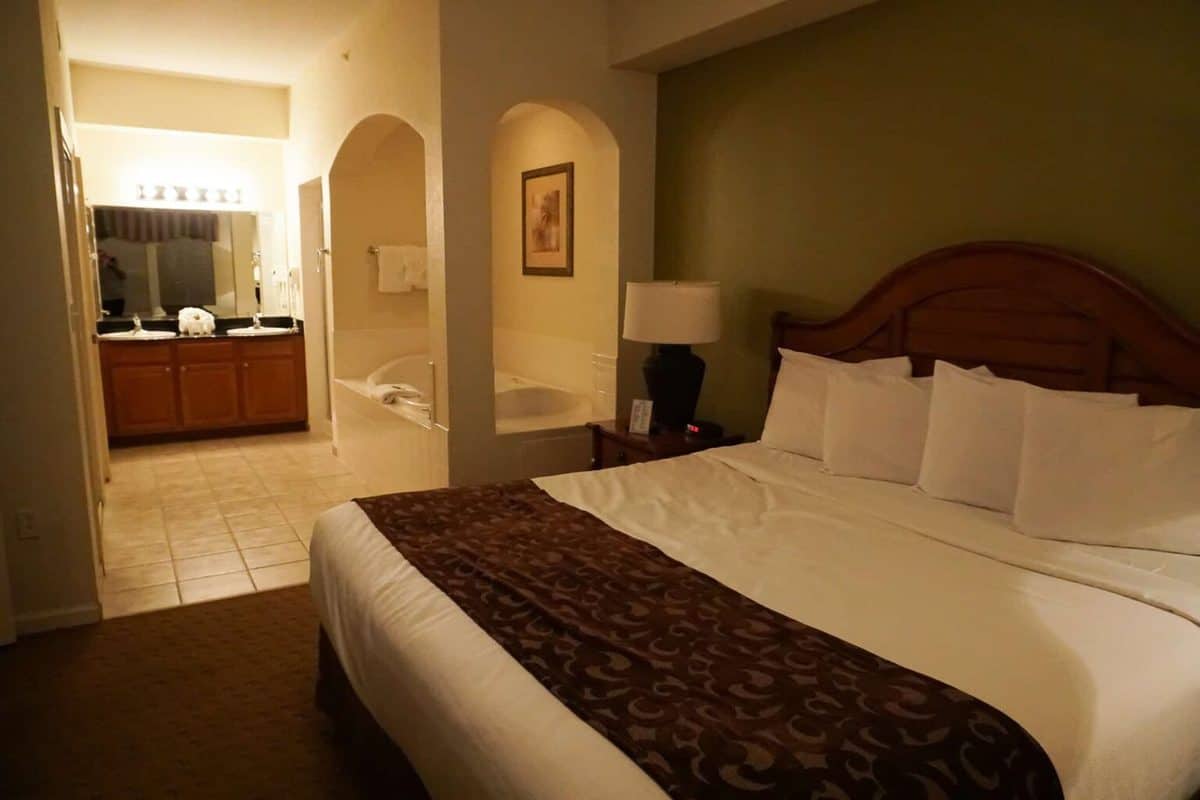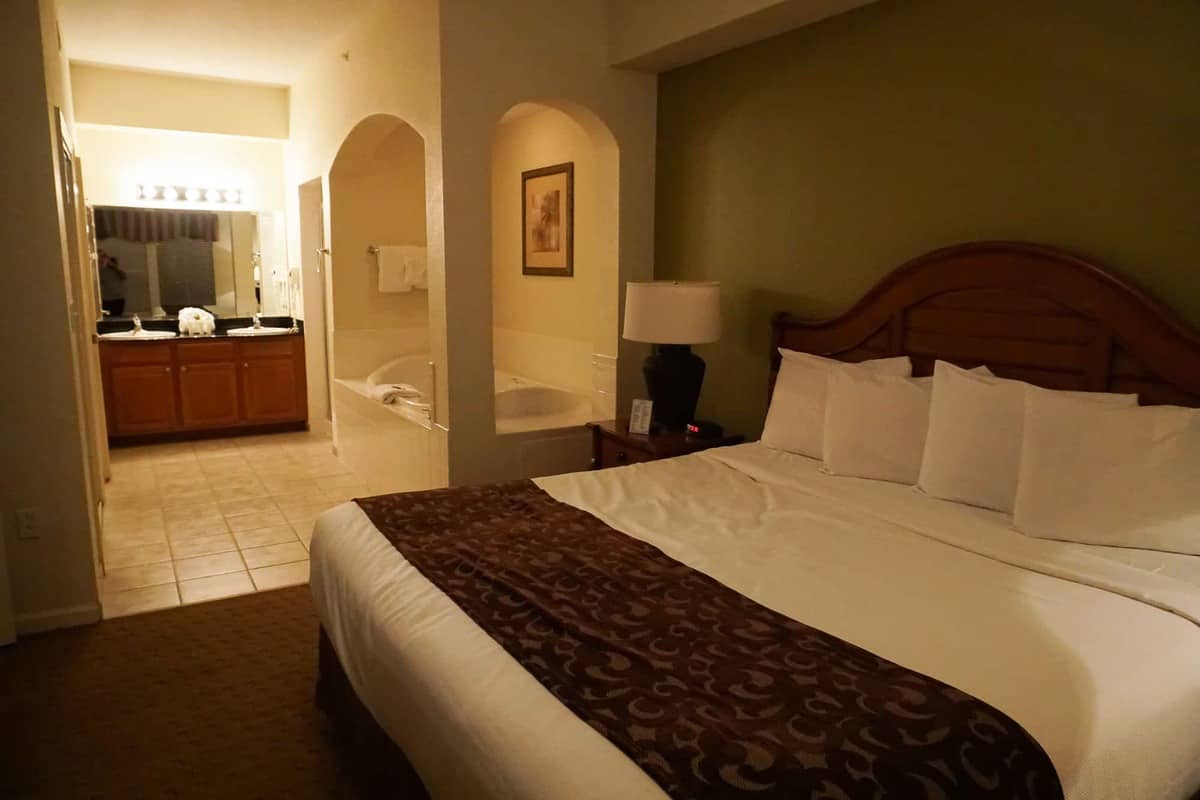 While it wasn't overly fancy or modern, it suited our needs and gave us the space we needed to unwind, and had a full kitchen and dining room so we could prepare our meals without having to worry about our kids losing their minds in a restaurant.
Cons? The beds and pillows were firm and should be replaced. Other than that, we enjoyed our stay!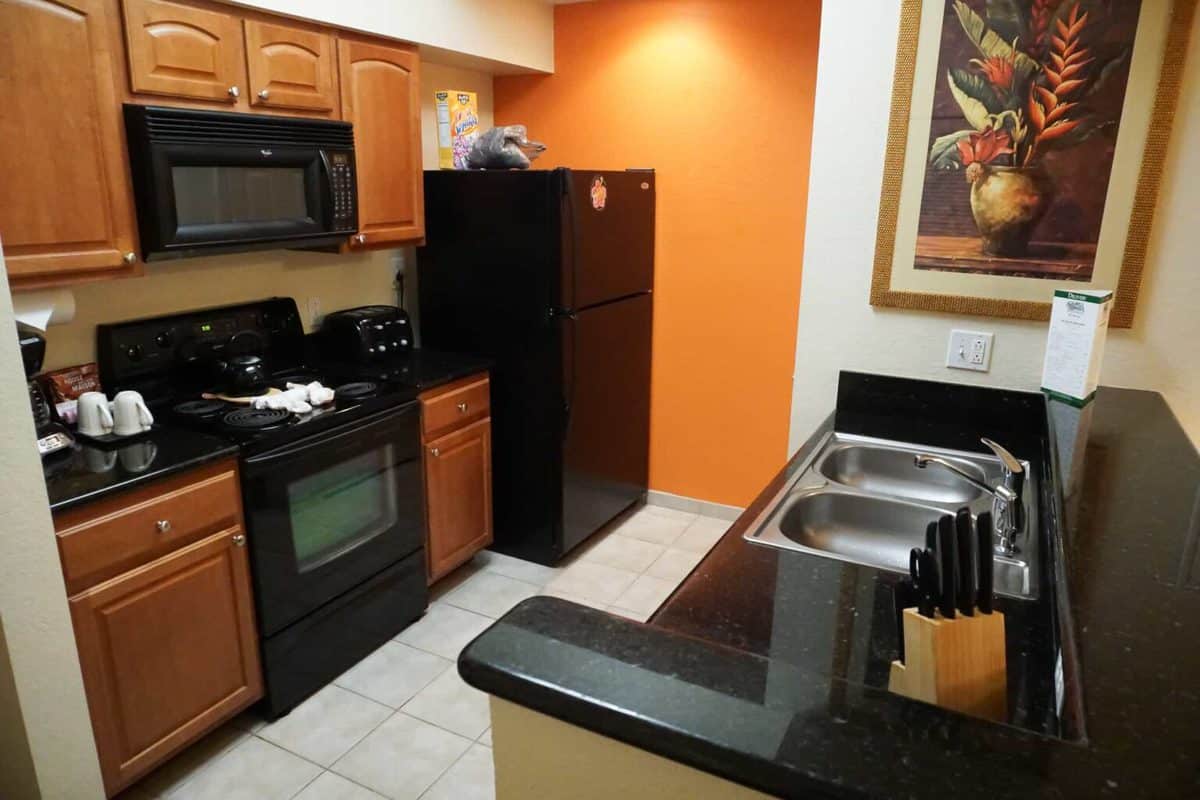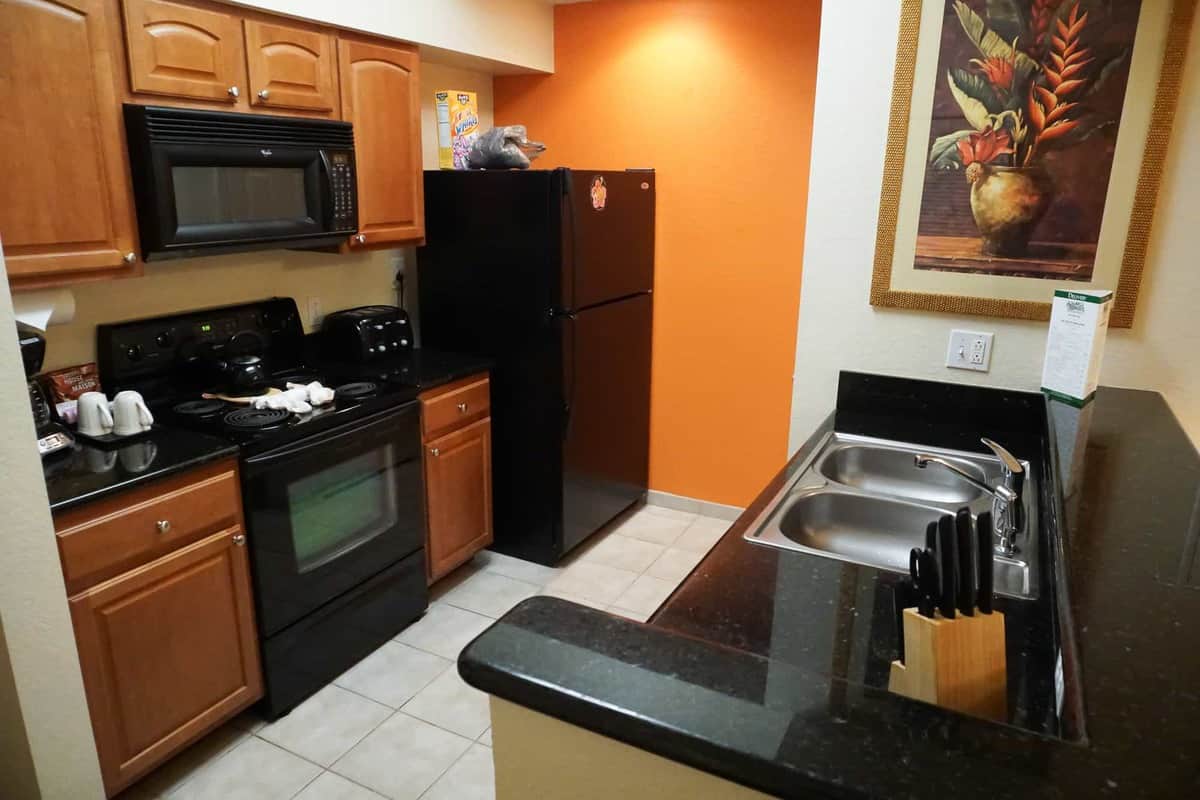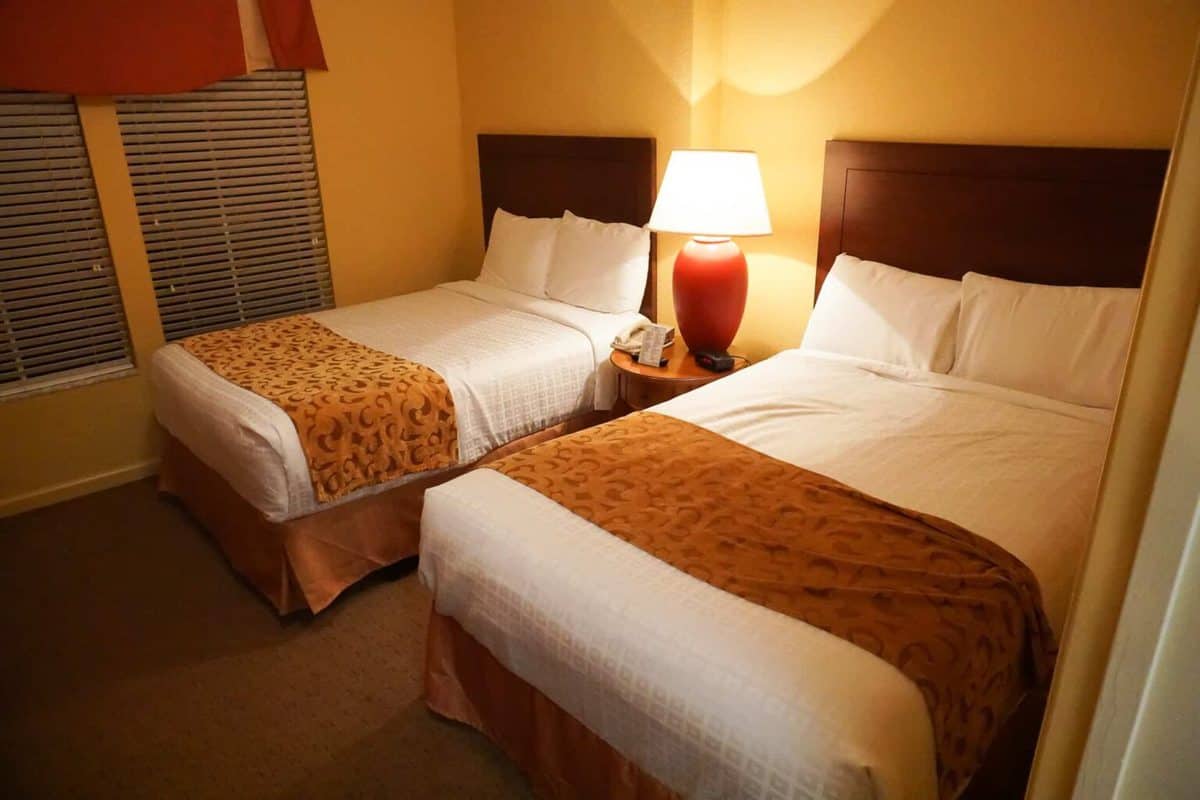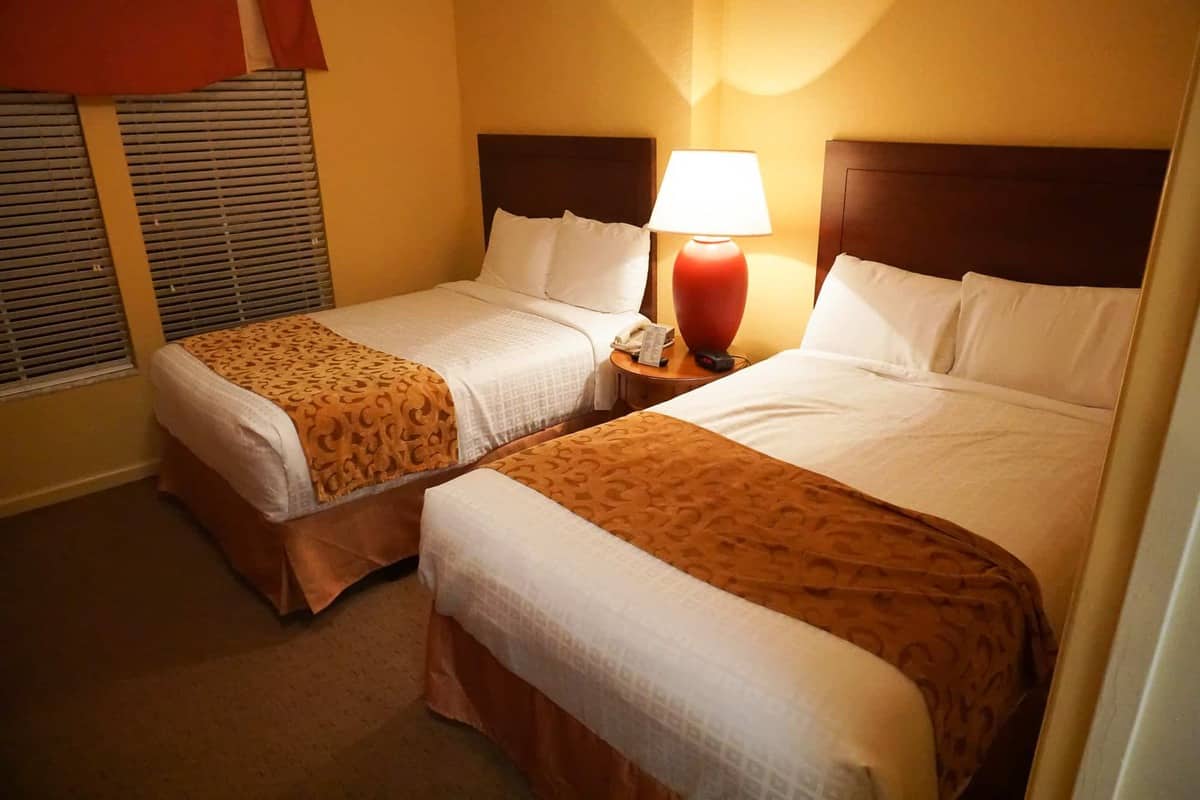 What to Do
Although we love Disney, we only had a couple days in Orlando and wanted to do something different. Our girls love animals so we went to SeaWorld instead.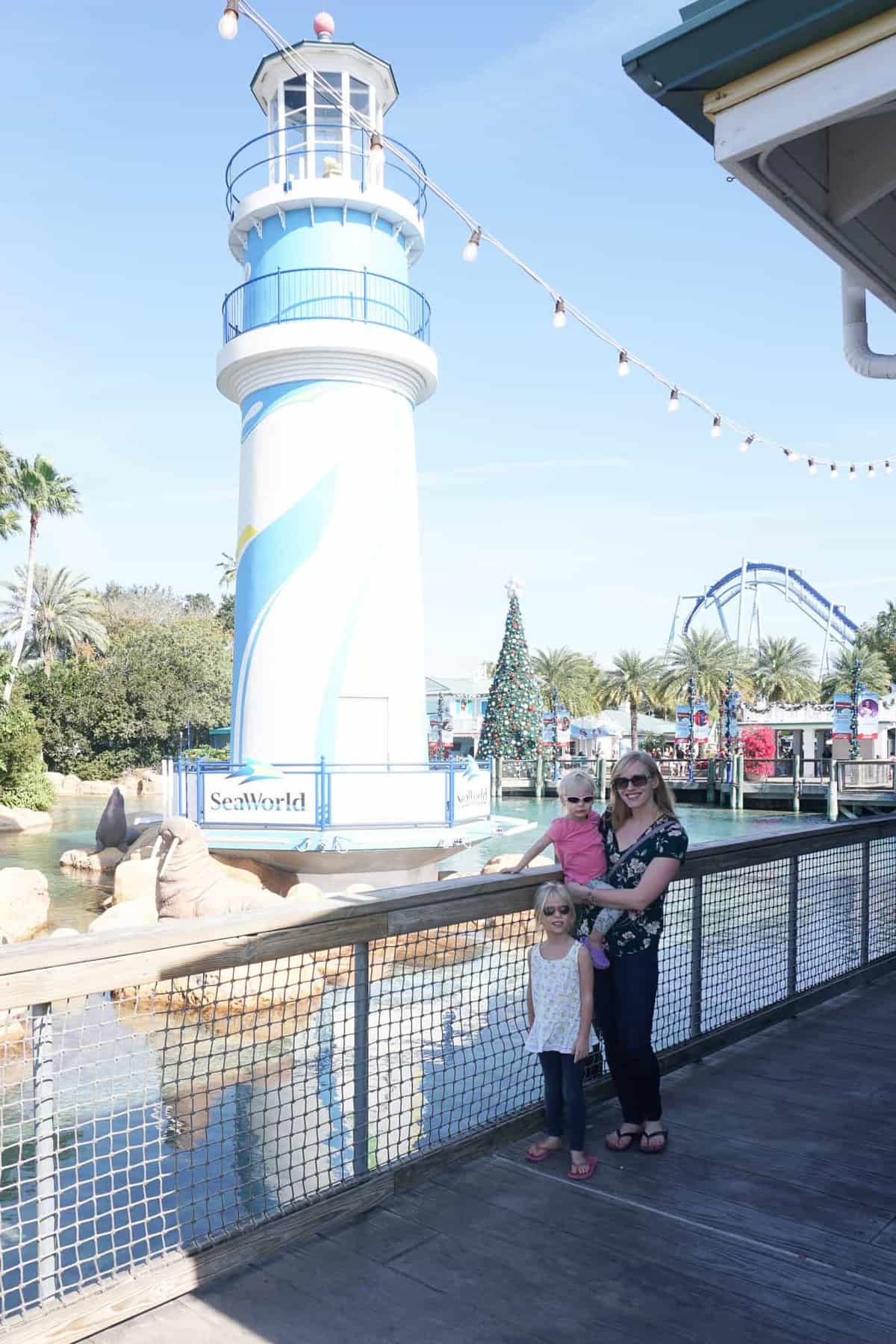 We had such a blast! There's a really good variety of animal exhibits, shows, and rides — especially for the kids. There's a section called Shamu's Happy Harbor where they have a variety of rides for toddlers and preschoolers and our girls loved it. I think they could have spent all day there!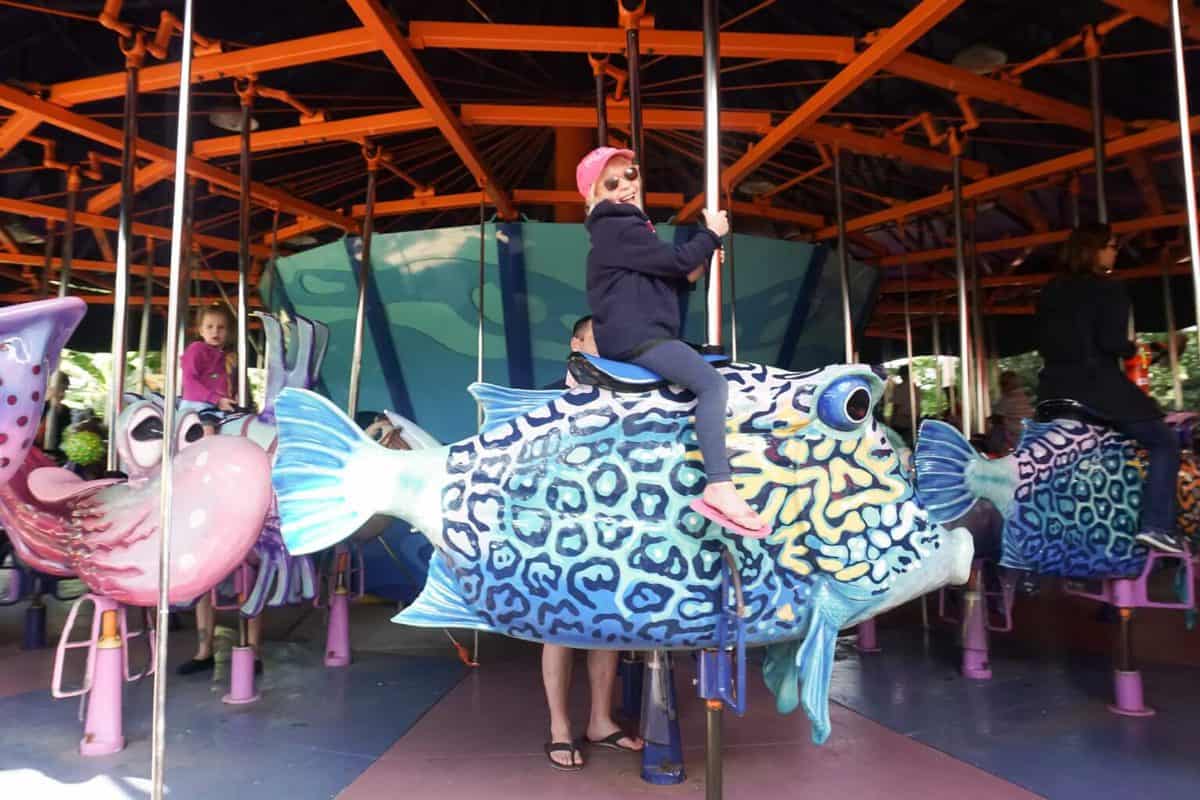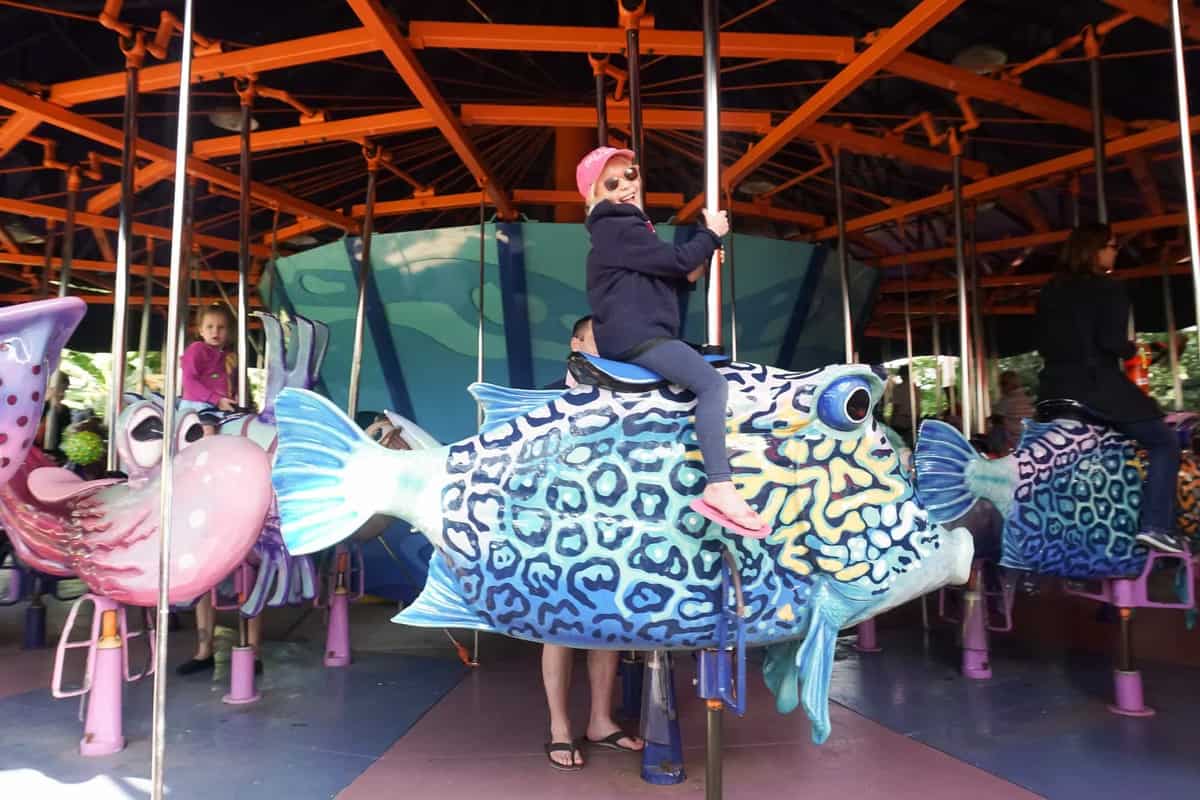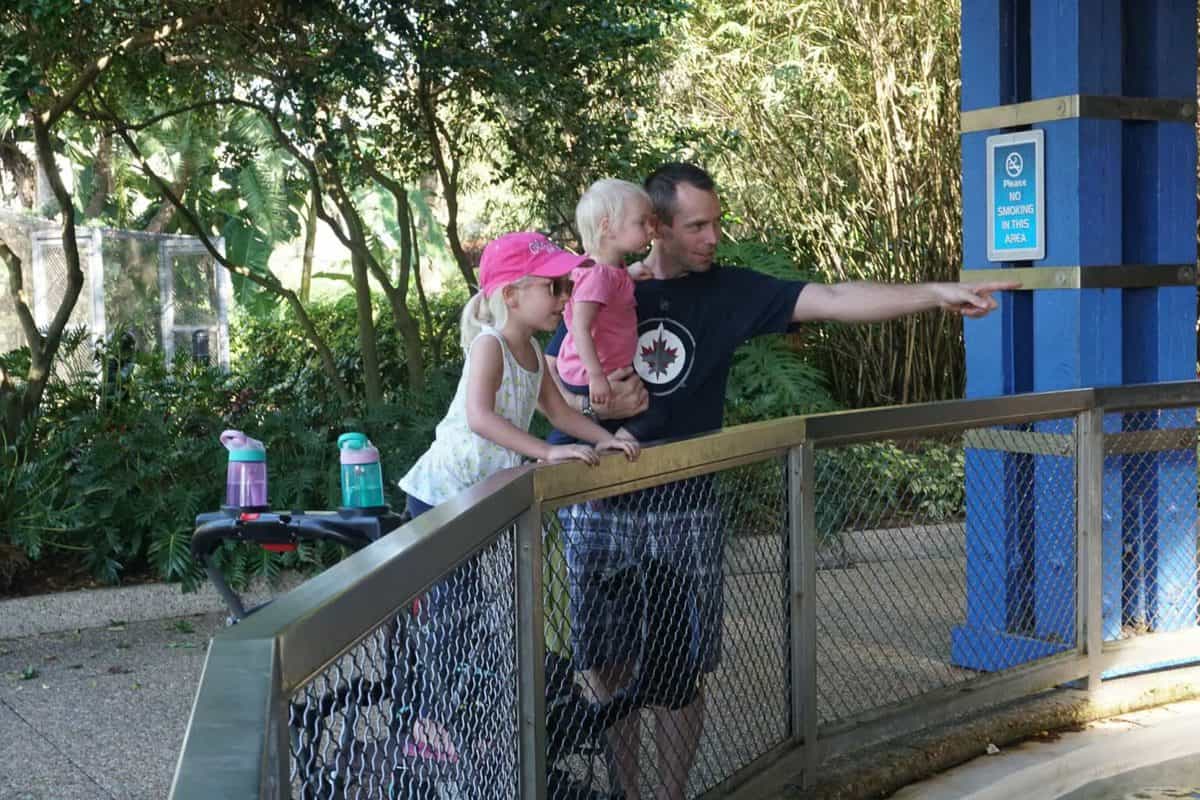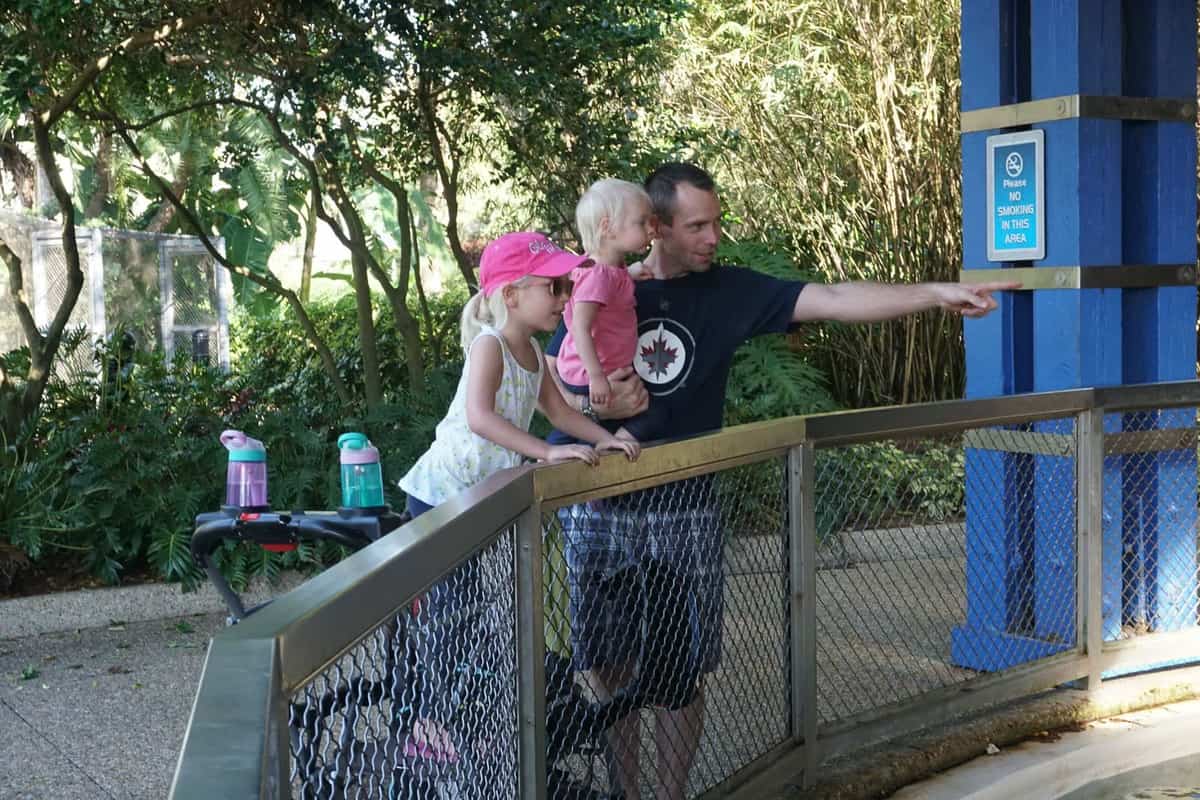 They loved being able to get up close and see the sting rays, dolphins, sharks, and turtles. We watched three shows: Blue Horizons, One Ocean and Pets Ahoy and the girls were captivated.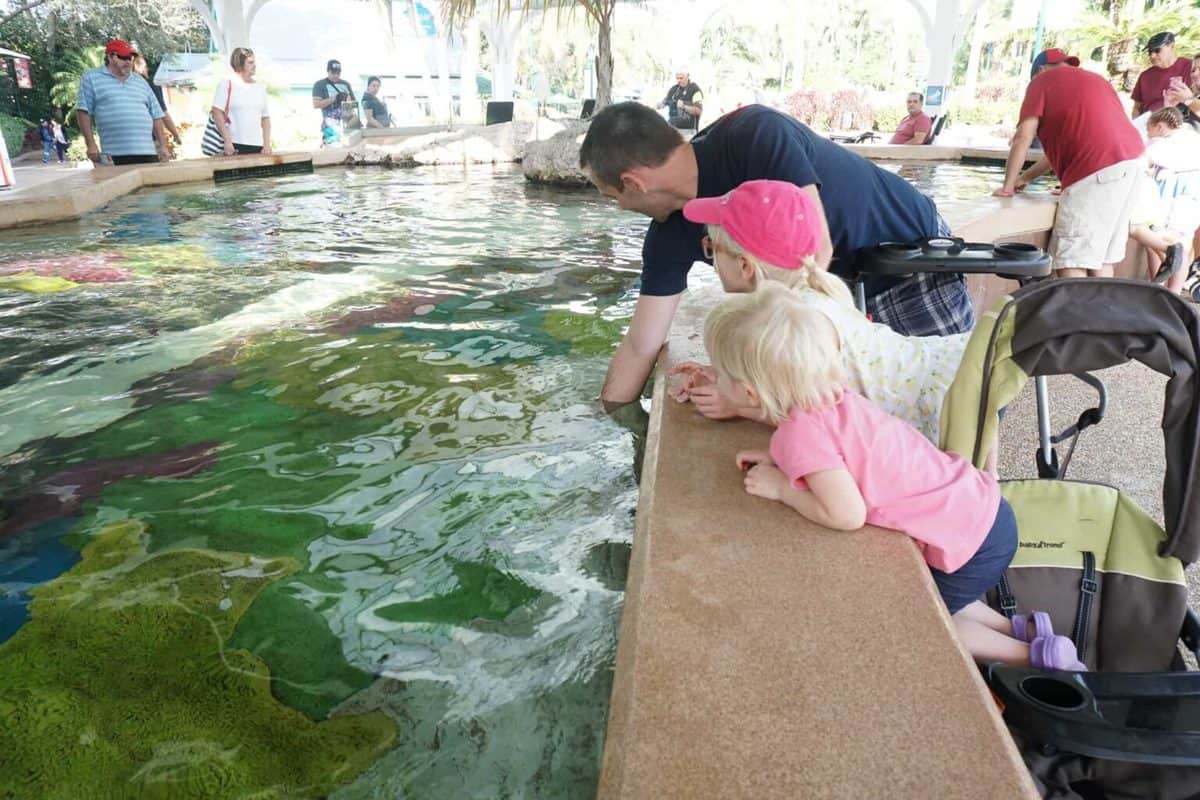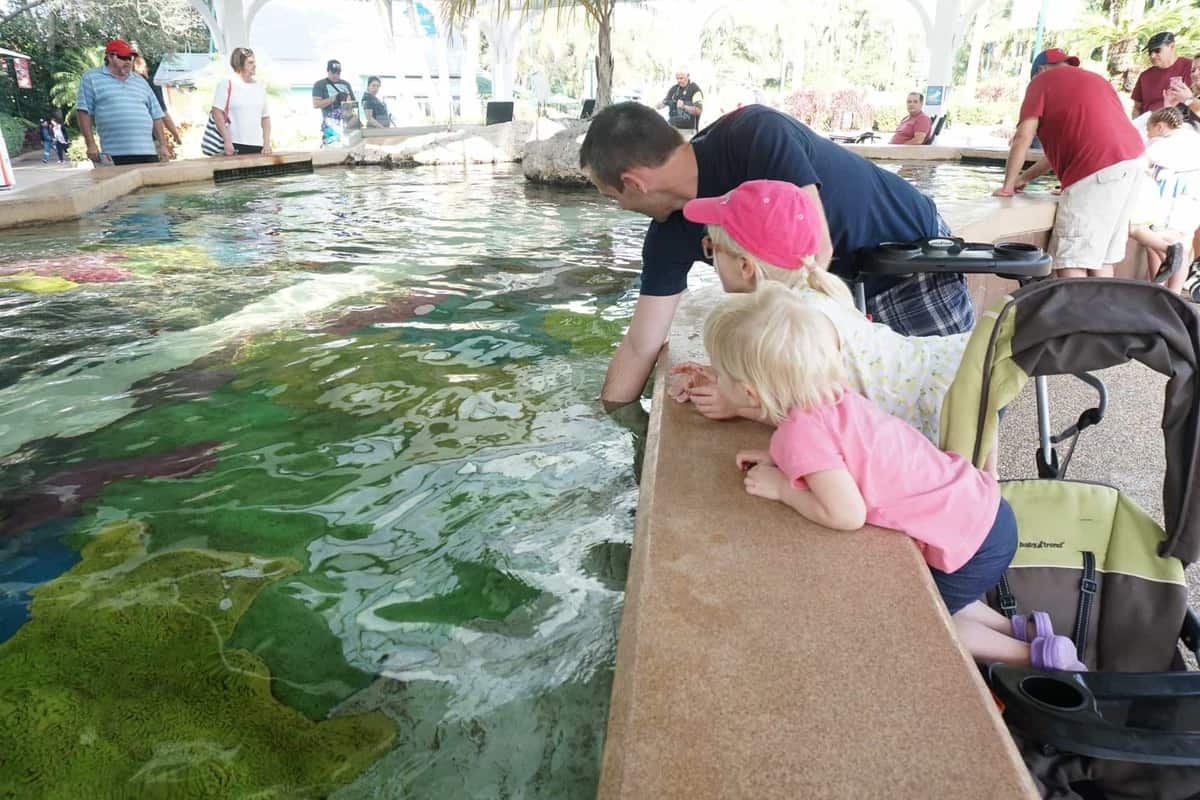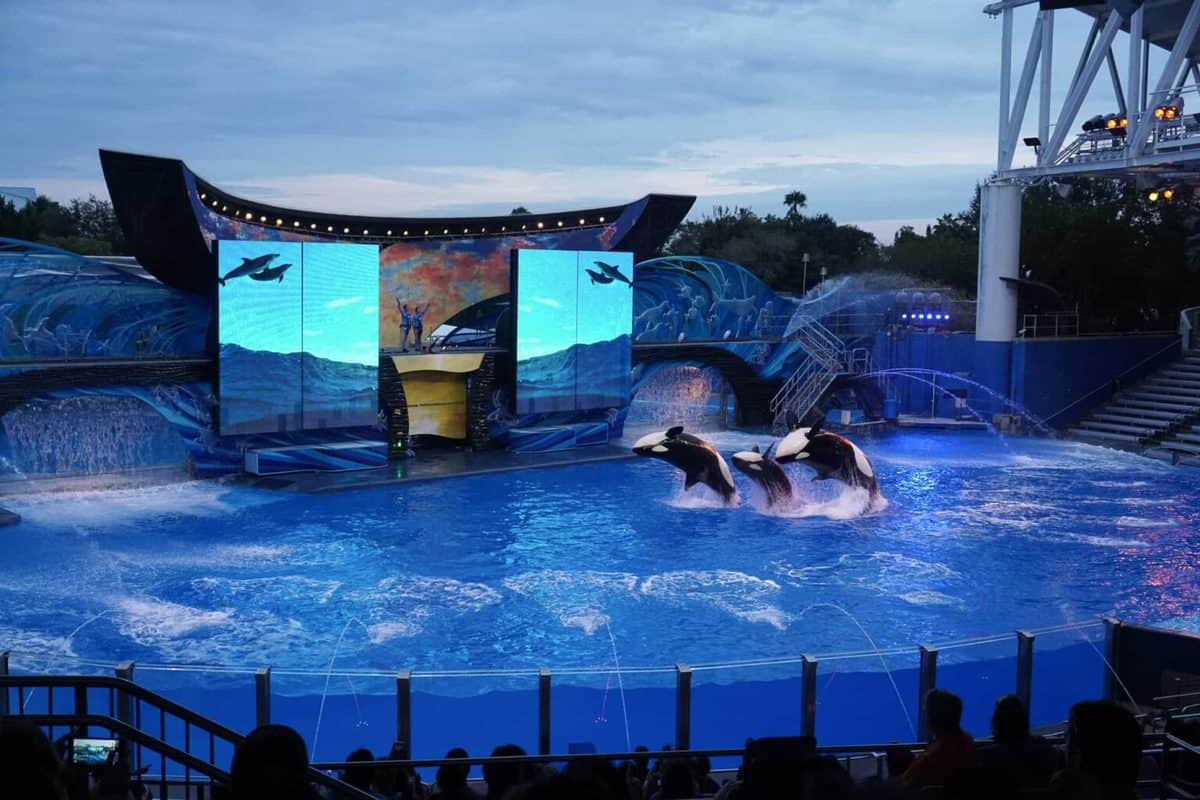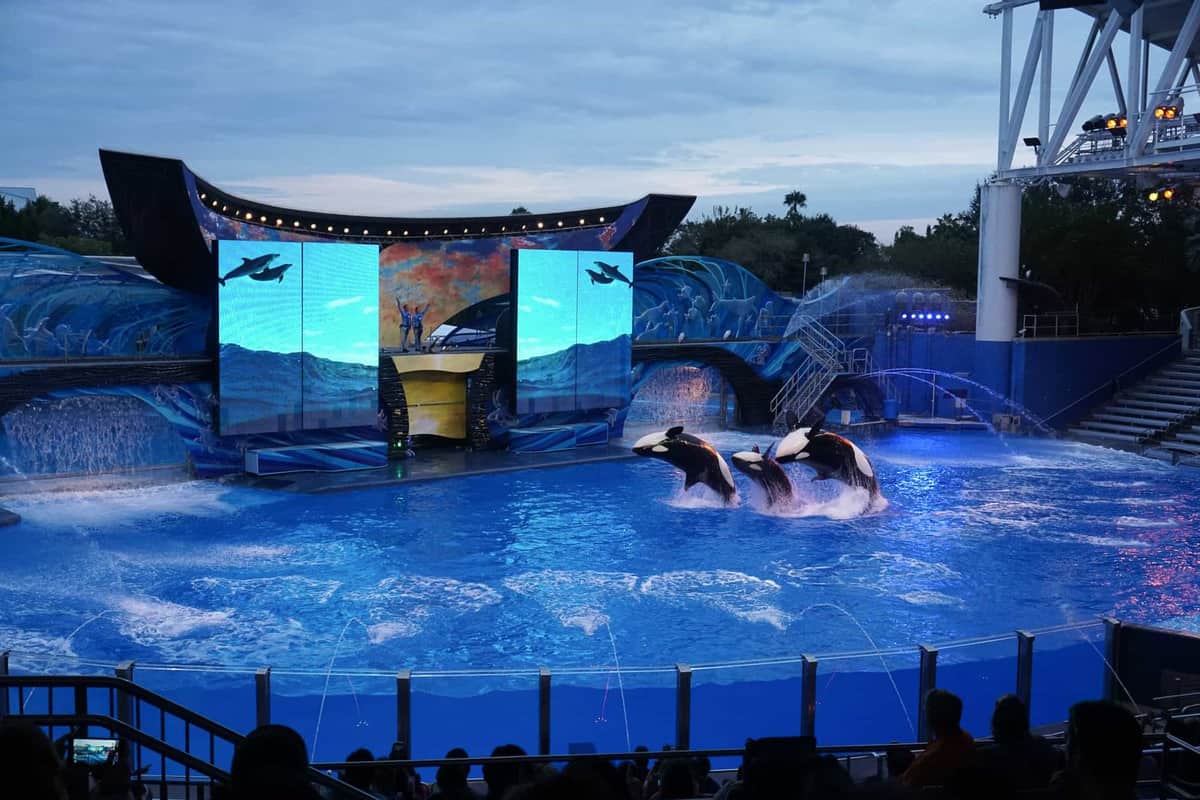 The weather was perfect and we had some ice cream to celebrate escaping the cold weather at home in Manitoba!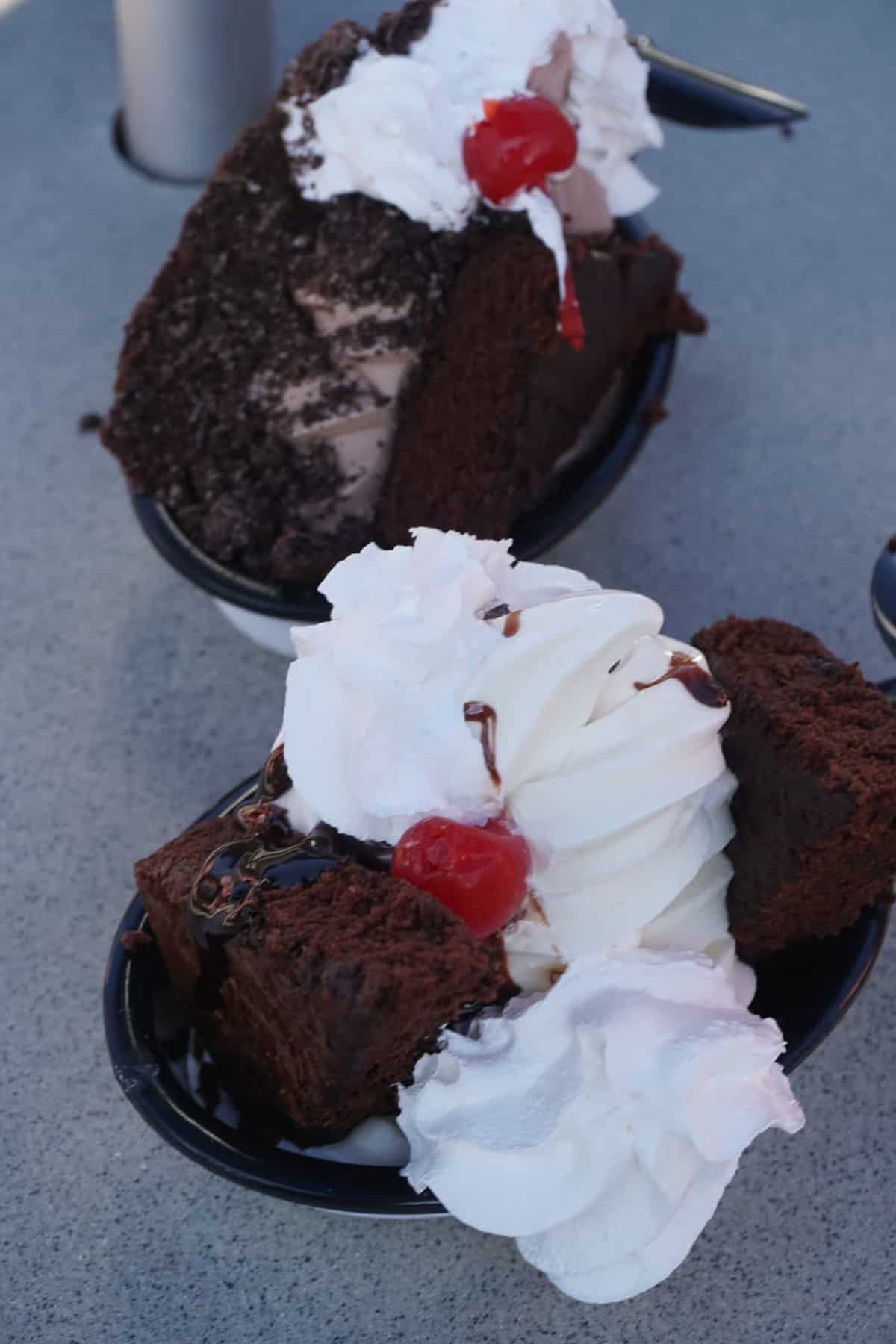 While we were in Orlando, we also did some outlet shopping (obviously!) and went to Disney Springs one evening. Disney Springs had some great Christmas shows on — a tree lighting/caroling celebration and a light show over the water featuring 300 synchronized drones! We were really hoping to get to see the drones but the show was cancelled because of the wind.
We still had a really fun time walking around with the kids, trying different treats (hello, Sprinkles cupcakes!), browsing in the shops, and playing in the Lego store. It's an awesome "free" (if you can avoid the cupcakes, that is) option if you have a little time to spare.
*Disclosure: I received two adult press tickets to SeaWorld to help us document our experience — but we would have bought them and gone anyways because our kids love animals!