What a crazy ride it has been!
I started working on this blog in February of this year, and introduced it to the public (and family and friends!) in March 2014.
When I put out my announcement of my meager blog to personal family and friends, I had no idea that in 9 short months it would turn into this. I just couldn't believe how many people would even care to come and check out what I was doing over here in my little corner of the internet.
One of my biggest struggles has been keeping the blog going while teaching high school, and trying to be a mother to my 2 year old, a wife, a friend, a sister, a daughter.
Actually, let's be honest. So many times I wasn't good at any of those things.
The biggest struggle has been not letting the blog take away from any of those other really important sides of me. And often it did anyway.
But the blog is a creative outlet for me, and I get lost in it. I enjoy the photography aspect (though you must promise me you'll never go back and look at my first photos until I've had time to redo them!) , and the writing, and the cooking, and the recipe development, and — let's face it — the taste testing.
It's an extension of myself, and I pour my everything and more into it, every single day.
As a teacher, I can leave work behind. As a blogger, it's so easy to get caught up in responding to comments and emails, Facebook, Twitter, Pinterest, Instagram, Google+, and on, and on, and on… The smart phone has made online business so easy and so hard.
I'm going to need you to forgive me on the days I've just simply had enough of social media and try to put my phone somewhere I can't find it for a few hours.
Because without those of you who read my ramblings, it would be really hard to continue on. If no one ever cared, what would be the point in trading cartoons with my toddler for that perfect hour of sunlight, or cooking tacos at 9 in the morning, or stressing over putting the right code in the right place?
So, THANK YOU!
I wanted to take a look back and highlight some of my most popular posts and some personal favorites, so here they are!
Happy New Year 🙂
MOST POPULAR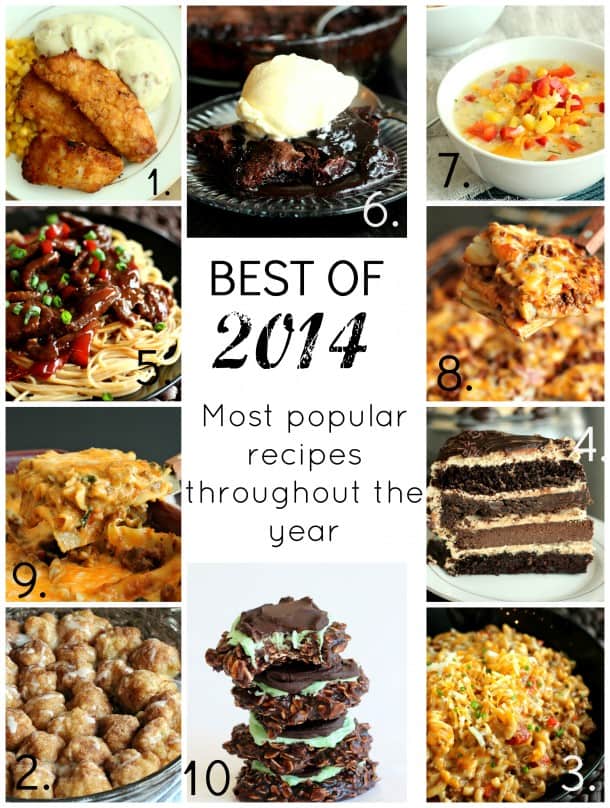 Now, because most of these are older posts and it's hard to judge what's more popular considering the length of time it's been on the blog, I also wanted to share some of my personal favorites from this year.
PERSONAL FAVORITES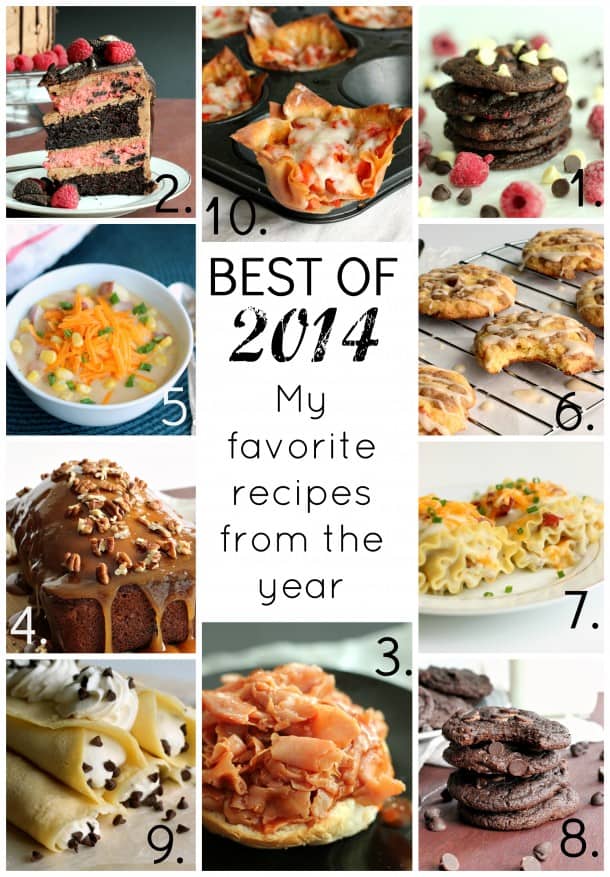 Thanks again for tagging along so far! I can't wait to see what 2015 has in store for The Recipe Rebel — I couldn't do it without your support!