I know what you're thinking.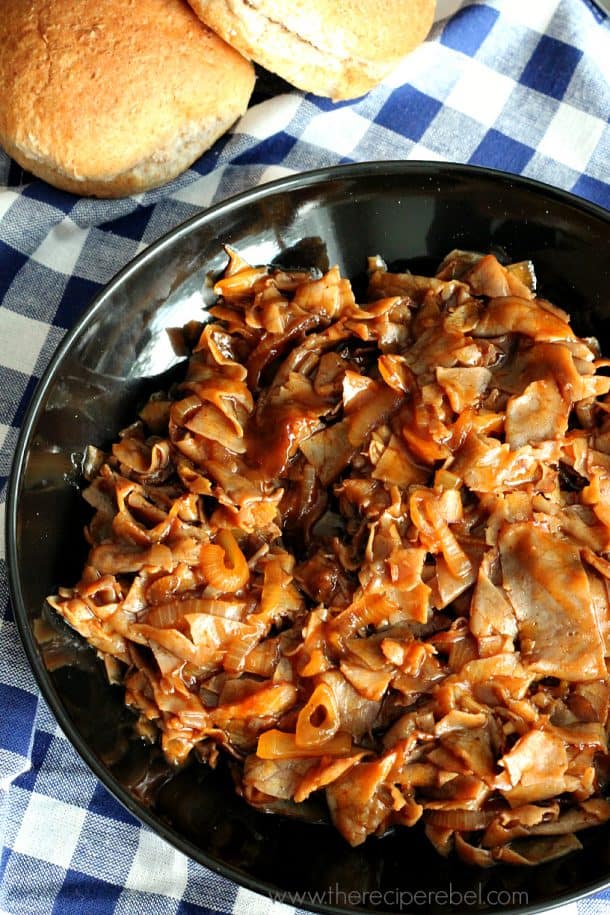 You're thinking I totally just took the idea from these 10-Minute BBQ Ham Sandwiches and made them with beef. Which would be totally awesome.
But also not the case.
I found this recipe when I was perusing a Rush Hour Recipes cookbook from Company's Coming that my mom gave me years ago. It's one of those ones with mostly words and few pictures.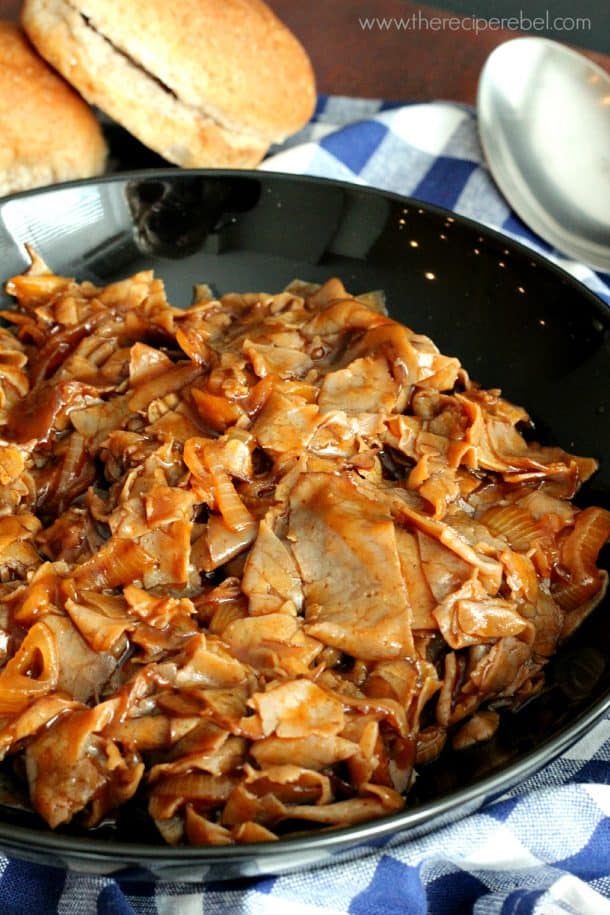 Don't you hate cookbooks like that?
I mean, what's the point? You mean I have to actually cook it myself to be able to stare at it in starved anticipation? I have a feeling if I just wrote a food blog with the recipe and no pictures it wouldn't do very well.
Thankfully for me, they're ready in 15 minutes flat, so there isn't much waiting involved.
And I'm totally not even going to complain about how insane my life is right now and why I need 15-minute recipes and why every hour is rush hour here. Cause you've heard that story about eighteen times.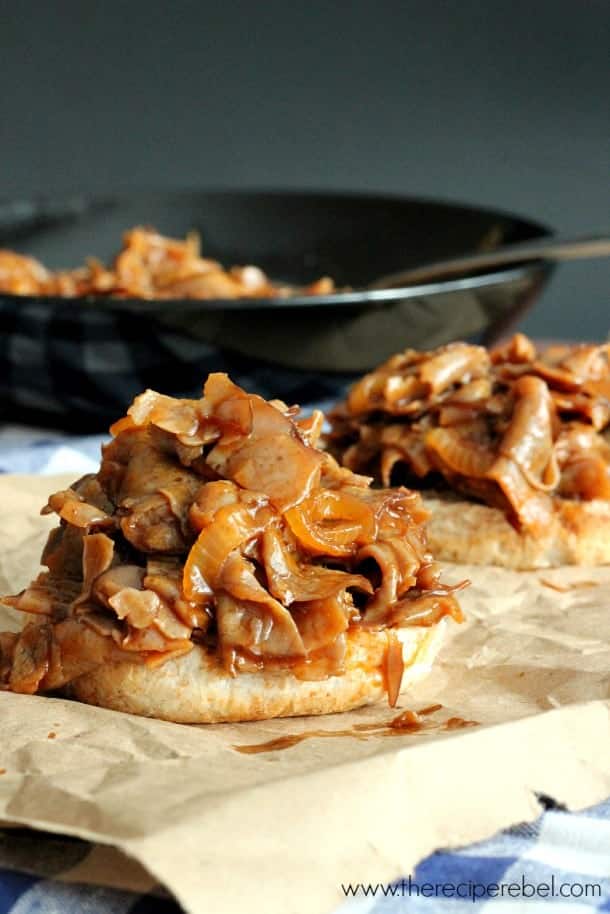 And someday I'm sure I'll be able to tell you all kinds of stories about all of the cool things I did that week, instead of working, blogging, mothering a toddler and lugging my quite pregnant body from one place to the next.
But I'm in the 15-minute meal phase right now, so a hot, juicy, saucy barbecue beef sandwich is right up my ally. Anyone else with me?
*Remember to save this recipe to your recipe box by clicking the Save Recipe button below!*
About 6-7 sandwiches
adjust servings
15-Minute BBQ Beef Sandwiches
Deli roast beef makes these sandwiches a breeze to whip up during the week!
Ingredients
1

small-medium onion, thinly sliced

1

tbsp butter or margarine

1

cup barbecue sauce (I like something sweeter, or a nice smoky sauce)

1/3

cup chili sauce

1

tbsp lemon juice

3

tbsp brown sugar, packed

1

tbsp worcestershire sauce

1

lb (about 500g) shaved deli roast beef, cut into strips

Rolls or buns
Instructions
In a large pan, sauté onion in butter until tender and starting to turn golden.
Add barbecue sauce, chili sauce, lemon juice, brown sugar and worcerstershire sauce. Stir to combine and bring to a simmer.
Add beef to the pan and stir until coated and heated through.
Serve on favorite rolls or buns. Cheese would be great on these too!