Get all of the meals you need for the week in one place! Skip the planning and still have some great easy options for dinner, breakfast and even dessert!

Happy Weekend friends!
I don't normally post on the weekends but I'm starting something new and bringing you a weekly menu plan! I've teamed up with some other fabulous bloggers to bring you all of the recipes you need for your week, including 5 dinners, 1 breakfast and 1 dessert (but hey, if you need more than one dessert, you know I've got your back).
I hope you guys are having a great weekend! This weekend we're off "camping" (glamping?) with my family, and I'm hoping to unplug and actually relax a little for once. I'm hoping you guys get a little R&R this summer, too!
And now onto these fabulous and flavorful recipes!
MONDAY
An awesome meatless dish: Kale and Couscous Tofu Bowls with Orange Tahini Dressing!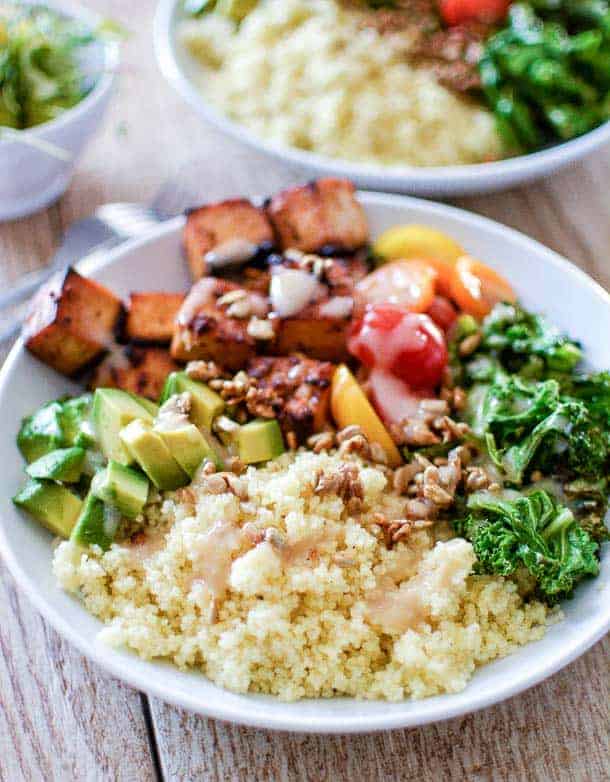 Tuesday
Crockpot Pesto Ranch Chicken Thighs — love using my slow cooker in the summer to keep the heat out of the kitchen!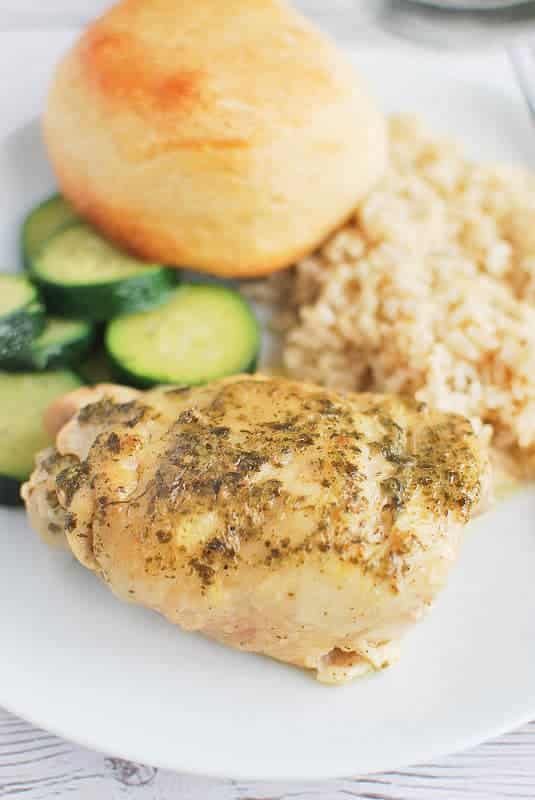 Wednesday
Butternut Squash Pasta: a quick and easy weeknight meal!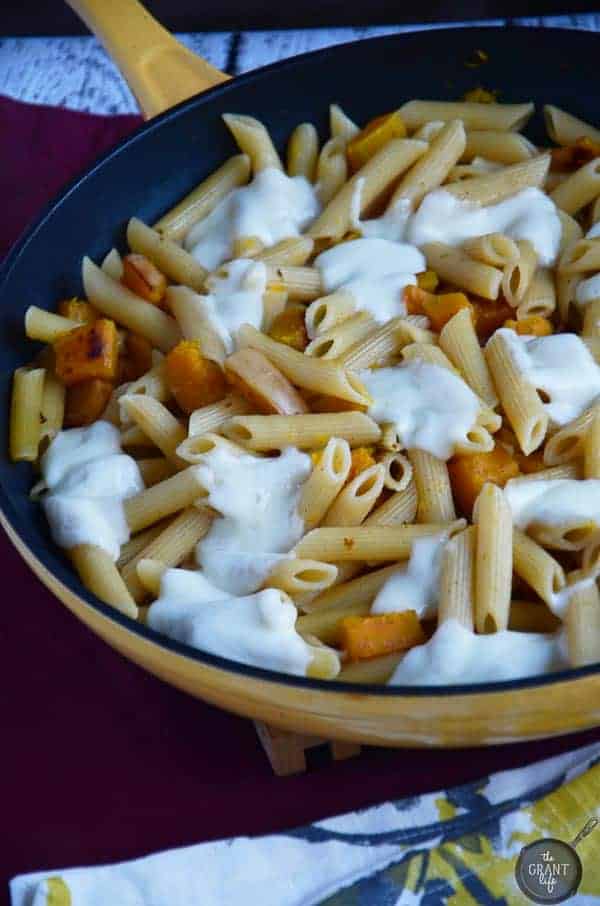 Thursday
Easy Sloppy Joes: a family favorite!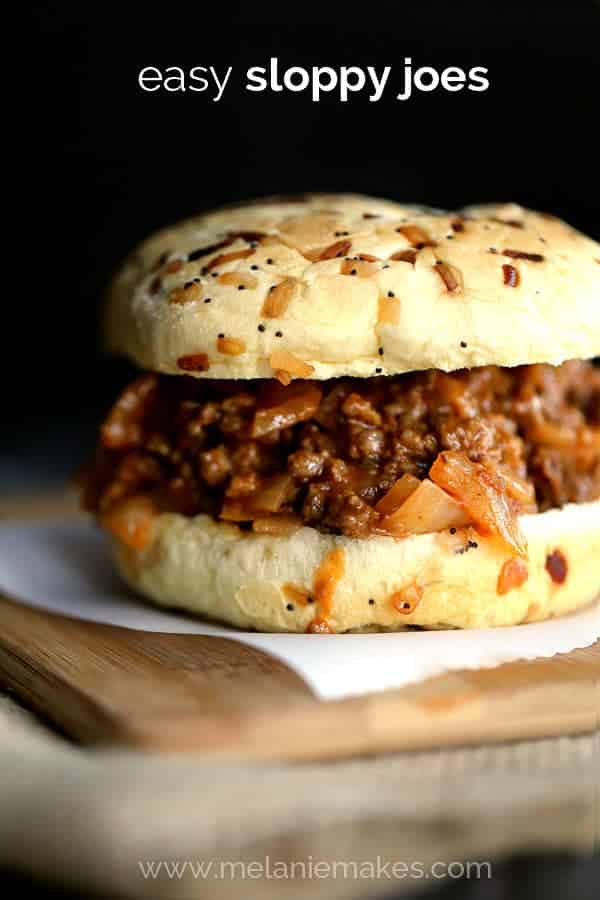 Friday
Pizzaaaaaaa! Pretzel Crust Pizza — the ultimate combo!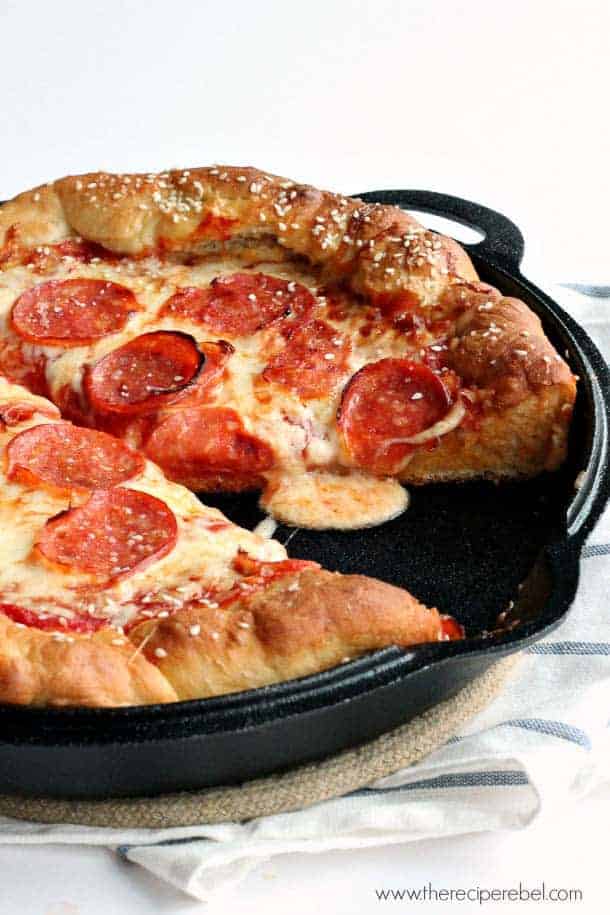 Weekend Brunch
My favorite meal of the week! Mushroom and Goat Cheese Omelet with Spinach and Avocado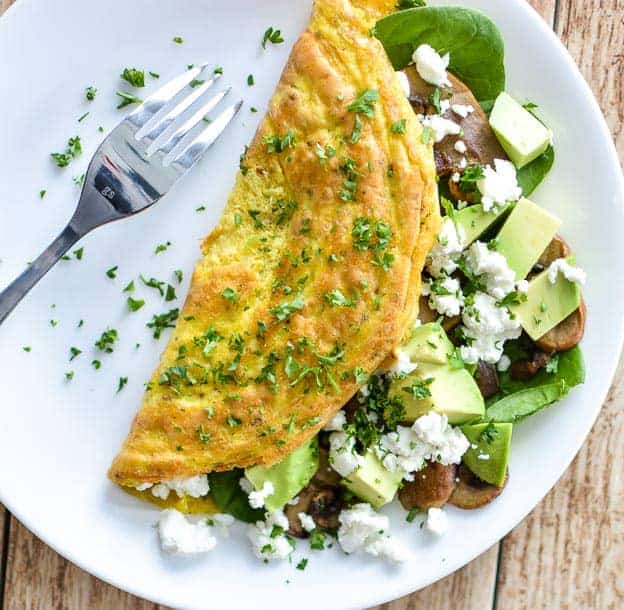 Dessert
Best for last! Banana Pudding Cake — a super simple dessert that will have you in and out of the kitchen in no time!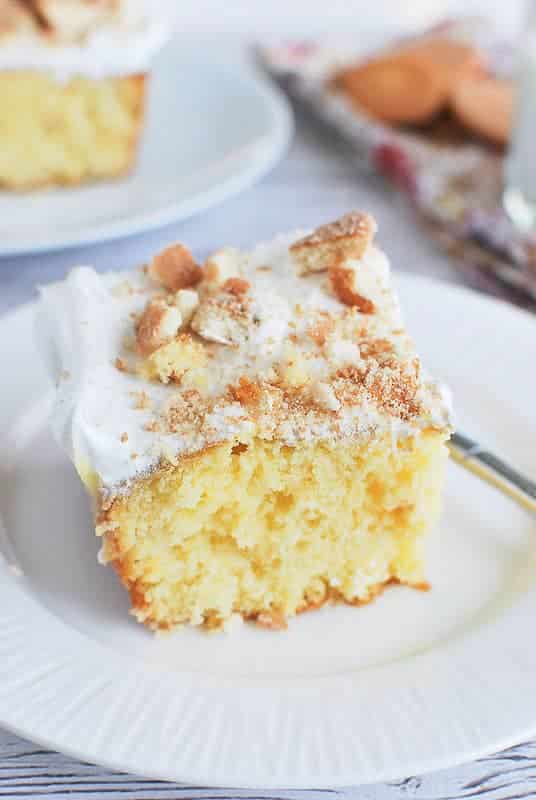 I hope this gives you some dinner (and dessert!) inspiration for the week!
Are you guys menu planners? How do you do your menu plans? I always have really good intentions when it comes to planning and then have a hard time executing it. I'm hoping a little extra inspiration will keep me going this week!