New weekly menu plan including Creamy Tomato Tortellini Soup, Couscous Taco Bowls, Honey Sriracha Nut Oven Fried Chicken, Baked Honey Lemon Chicken, Smoky Sausage and Burrata Pizza, Baked French Toast with Pralines, Individual Apple Crisps!

Hi again friends! I hope you had an awesome week! My week has been a little bit crazy (but I mean…. it's hard to think of a time when things aren't a little crazy with a walking, climbing 10 month old and a 3 year old…). I'm getting ready to leave for Montreal next week to attend the Food Bloggers of Canada Conference, and I'll be flying for the first time all by myself.
Maybe you think it's crazy that I've never actually flown by myself anywhere, but we really only ever fly somewhere for family vacations, so… I don't usually go on those by myself! I've never had a job where I travel for work and am gone all the time.
So since I'm totally Type A, I've been trying to get extra far ahead with the blog so that I can relax a little and enjoy Montreal. I hope to have a recap post for you when I get back!
Anyway, check out some of the deliciousness on the menu this week!
MONDAY (Meatless): Creamy Tomato Tortellini Soup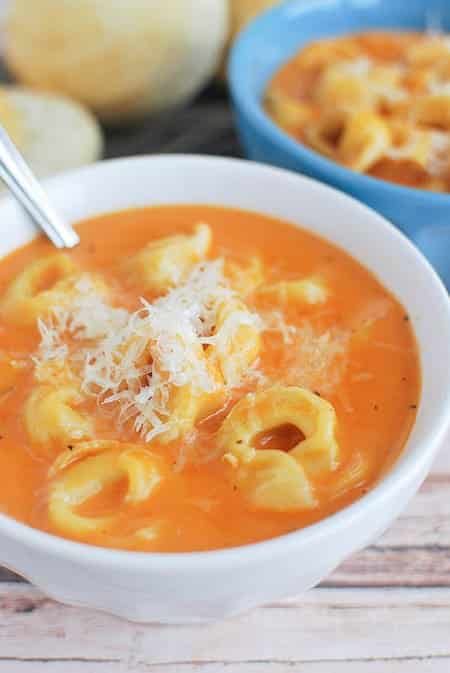 TUESDAY: Couscous Taco Bowls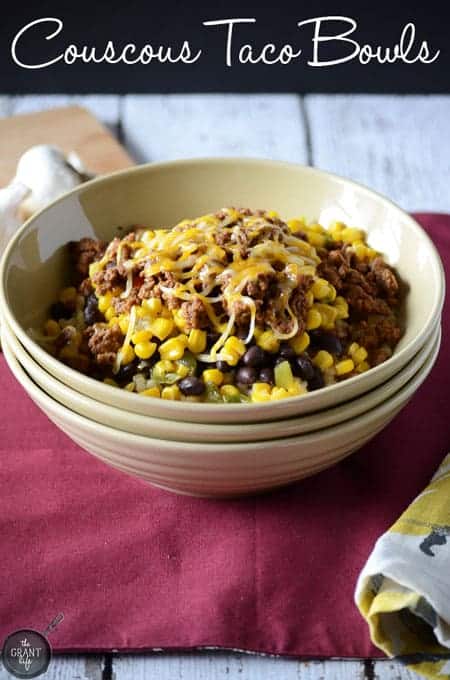 WEDNESDAY: Honey Sriracha Nut Oven Fried Chicken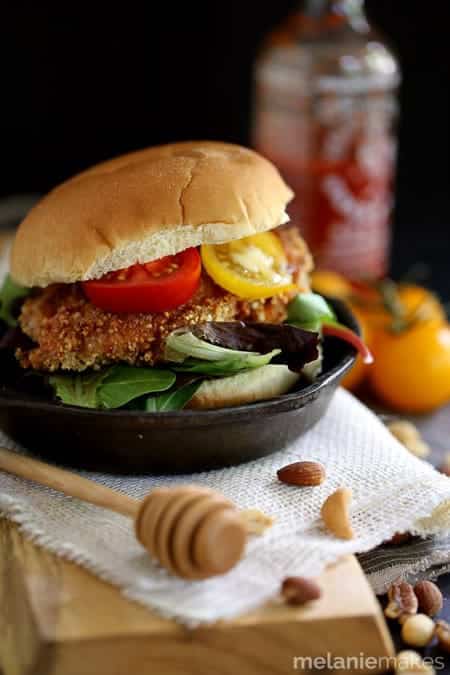 THURSDAY: Baked Honey Lemon Chicken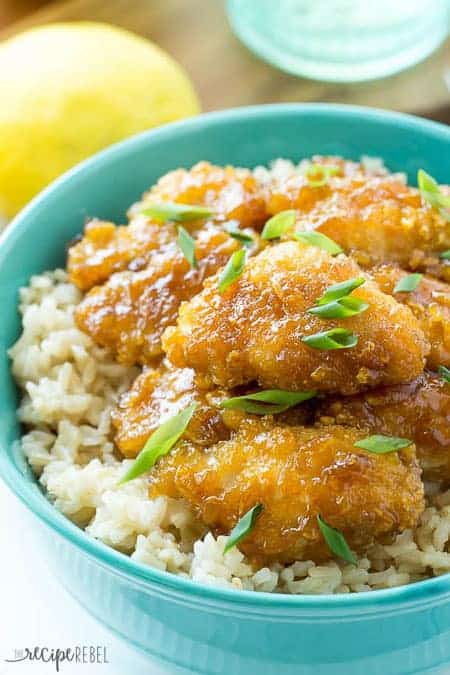 FRIDAY: Smoky Sausage and Burrata Pizza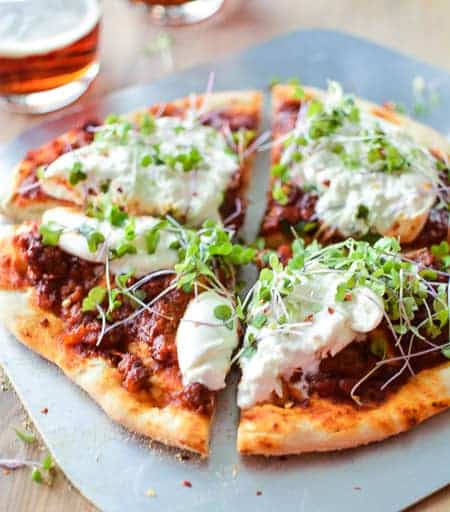 WEEKEND BRUNCH: Baked French Toast with Pralines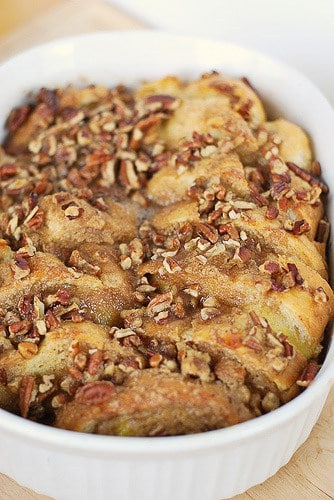 DESSERT: Individual Apple Crisps