Here we are — Weekly Menu Plan #10!

Someone tell me it's not October yet.
What happened to the last month? I think I was too busy staying in my kitchen, cooking and baking up a storm to realize that the month was slipping away on me. That, or I'm getting old.
I swear I'm going to blink, and I'll have a 1 year old, and Christmas will be here. And I'm not sure I'm ready for either of those things!
Meanwhile, we're enjoying our favorite comfort foods more often, now that the weather is cooler and cooking is just way more enjoyable. Bring on the slow cookers and the carbs!
MONDAY (Meatless): Slow Cooker Creamy Tomato Soup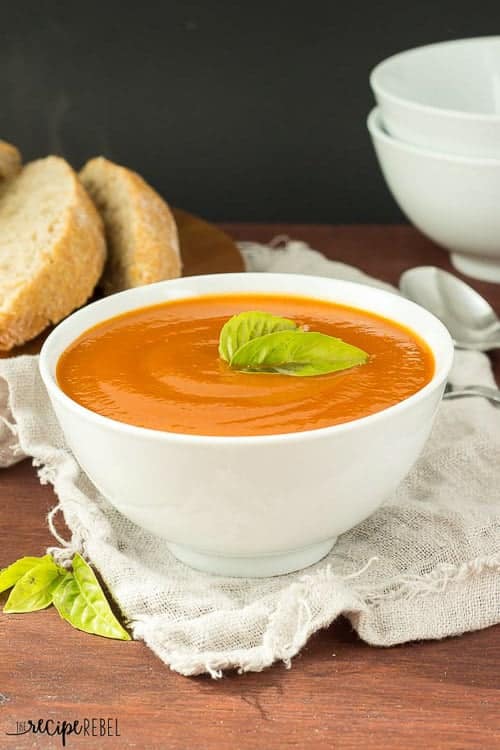 TUESDAY: Chipotle Chili Fish Tacos with Peach Pineapple Salsa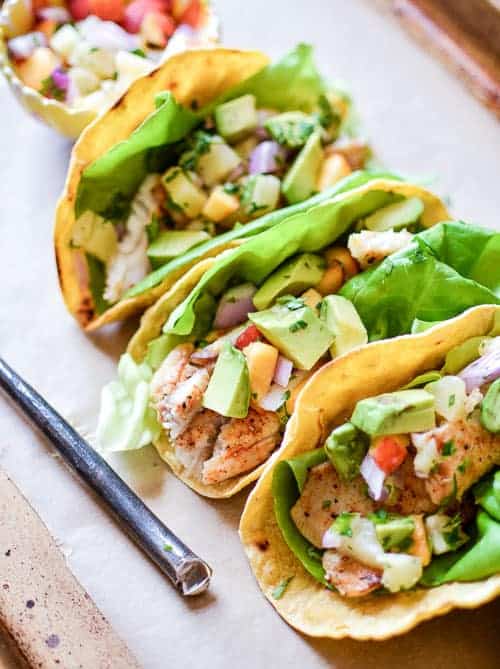 WEDNESDAY: Crockpot Carnitas Lettuce Wraps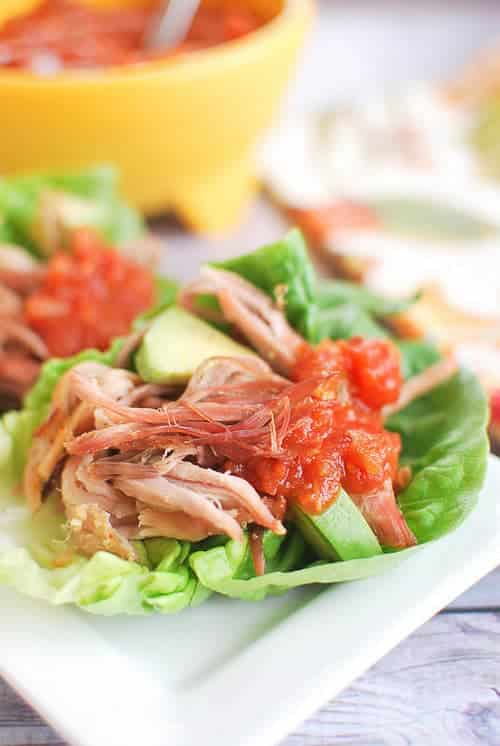 THURSDAY: Taco Potato Wedge Nachos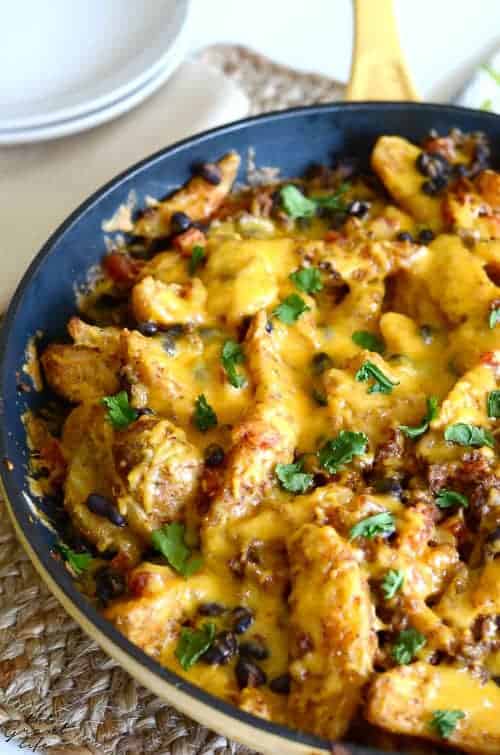 FRIDAY: Chicken Bacon Swiss Spaghetti Pizza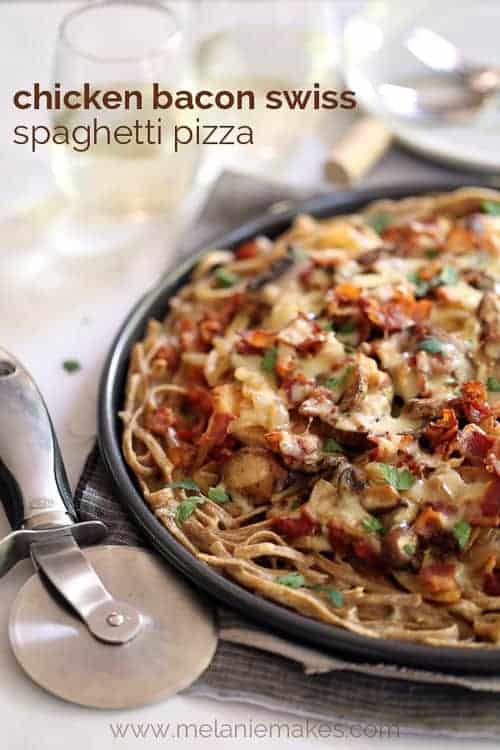 WEEKEND BRUNCH: S'mores Overnight French Toast Casserole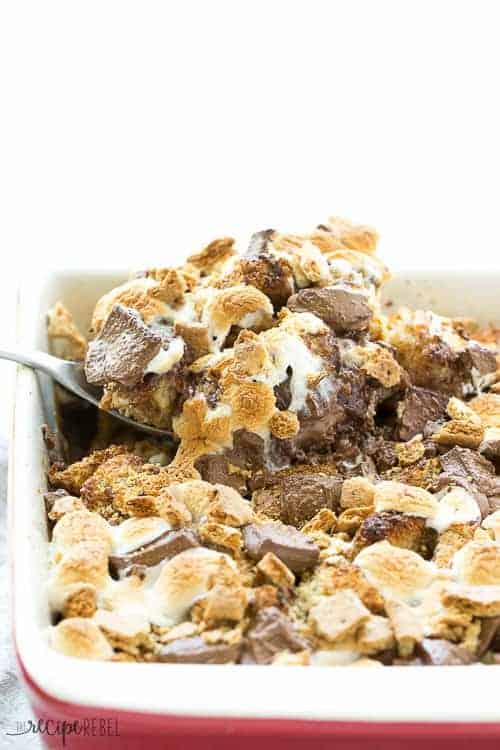 DESSERT: Lavender Peach Cake with Walnuts