Hello friends,
I started this blog with the help of my best friend Katherine Penfold and her amazing husband Luke in February of this year. Katherine is an incredibly talented musician, and Luke is amazingly knowledgeable in all things technology, the web, and marketing. He's so knowledgeable in fact that I find I never really understand what he does for work, because I am not so knowledgeable in those areas.
In March of this year, I went public with the blog and started promoting my recipes on social media. In 3 short months, I am absolutely amazed at the support you have shown me. I was first amazed when there were 100 people in one day who would read one of my posts, and it didn't take long for that number to double, and triple, and all of a sudden there are people all over the world tuning in and making my recipes.
I remember my first few comments, how there would be days in between them, and I would be so excited each time one of you had something to contribute. And even though your response has continued to grow, I do my best to respond as quickly as possible and help you out if you have any questions.
The trouble with blogging is that it never ends. And as much as I love it, sometimes I struggle to put my phone or the computer down, to stop checking stats and responding to comments and pinning and tweeting and linking up and photographing and telling my daughter, "Don't touch!"
So this week I am unplugging.
No posts. No social media. No internet at all.
And it's not like it's going to be hard for me to follow through with that decision, as we're going to be without internet access for the week anyway! One of the biggest struggle I've had with this blog is keeping things going even when we were having a hard time finding someone who would give us a reliable internet connection in the middle of the bush where we are. But this week, we're having a little holiday.
This week is all about family.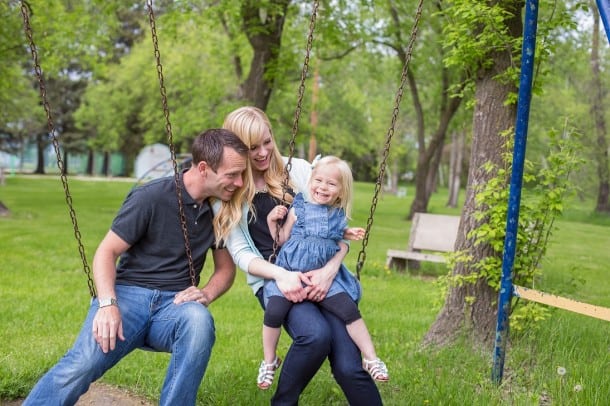 So I apologize if I don't get to your comments until next week. But look at that beautiful little girl — can you blame me?
Thanks again for your continued support! I have some incredible, incredible things coming your way next week, so do stay tuned for that.
All the best,
Ashley
Special thanks to Dawn Bell Photography for the beautiful photo!