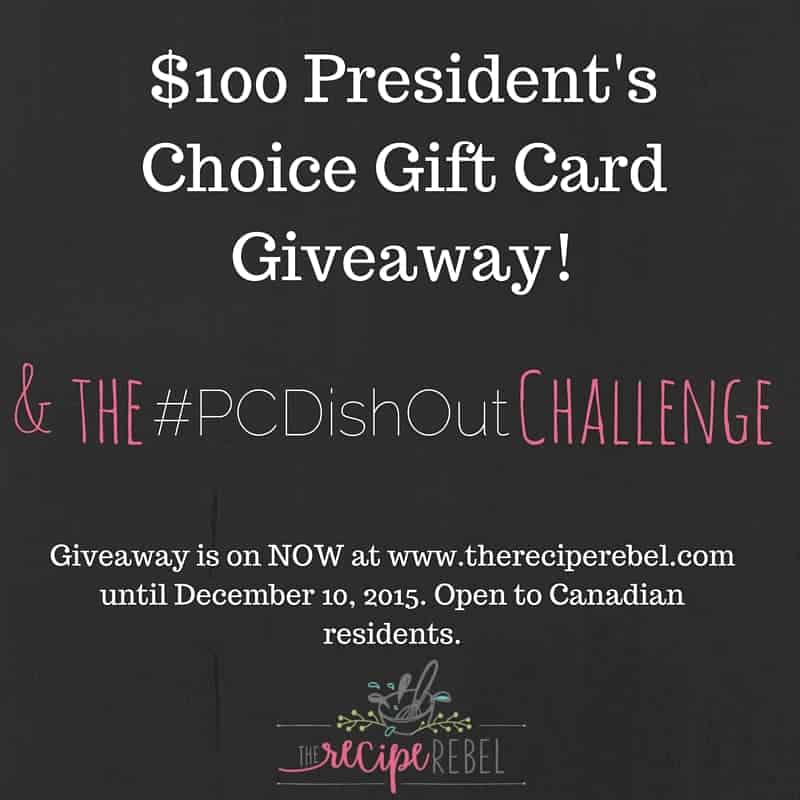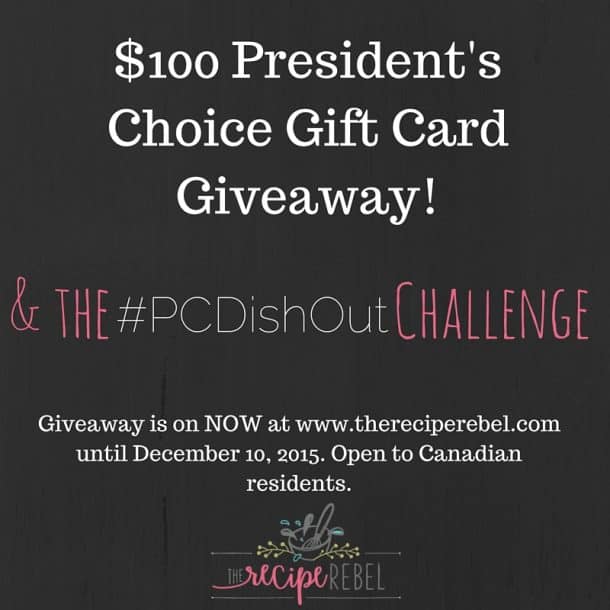 So TWO very cool things happening today!
(1) The #PCDishOut Challenge with the #PCInsidersCollection from President's Choice (I know, I know — I'm getting to the giveaway!).
The deets:
Check out the PC Insiders Collection and choose an item (or several!) to use to make your own recipe or "hack". Come up with a fun new way to use them, and then just tag your video or pic to #PCDishOut & #PCInsidersCollection by Dec 10th and your hack might be recreated by an Executive PC Chef and a secret CELEB guest!
Be sure to follow along with President's Choice on Twitter, Facebook and Instagram so you don't miss any of the excitement or updates!
So obviously, when President's Choice asked if I would participate in the challenge I replied with a "GAME ON."
I mean, it's the reason why I've stuck myself in this corner of the internet dreaming up at-times-ridiculous creations for you: because the most fun you can have with food, I think, is taking something common and doing something new and fabulous with it.
And that's what the #PCDishOut Challenge is all about — pick one of their already awesome products from the PC Insiders Collection and put your own unique spin on it. Be sure to check out the competition on the #PCDishOut hashtag throughout the challenge on Instagram and Twitter so you know what you're up against and see how much more creative you can get!
I know I will be 😉
(2) The $100 PC Gift Card Giveaway (Yes for real!)
The deets:
The generous people at President's Choice want to give one of you a $100 gift card just in time for your holiday celebrations! The giveaway is open to Canadian residents, excluding residents of Quebec, over the age of majority. Giveaway from November 30, 2015 at 1:00am CST until December 10, 2015 at 9pm CST. Winner will be selected randomly and will be required to answer a skill testing question. Winner will be notified within 24 hours of the contest ending and will be required to respond within 48 hours or a new winner will be chosen. 
So then I rushed out to the store to pick up a few essentials for the challenge.
I'm not totally sure which I'm going to use yet or how I'm going to use it, but I think I've got a pretty great start so far. I grabbed the Vanilla Bean Cheesecake, Speculoos Cookie Butter, Dulce de Leche Caramel Creme Spread and The Decadent Chocolate Cherry Loaf. I promise that once the holidays are done, there will be plenty of responsible things to eat. But right now, these were calling my name!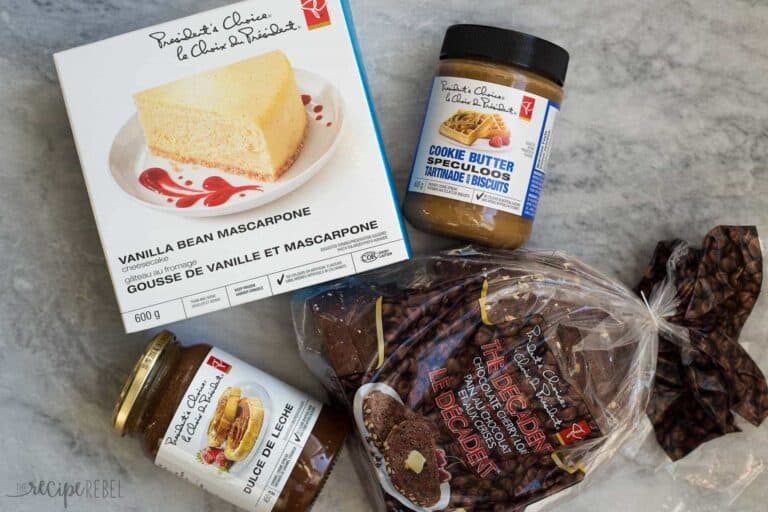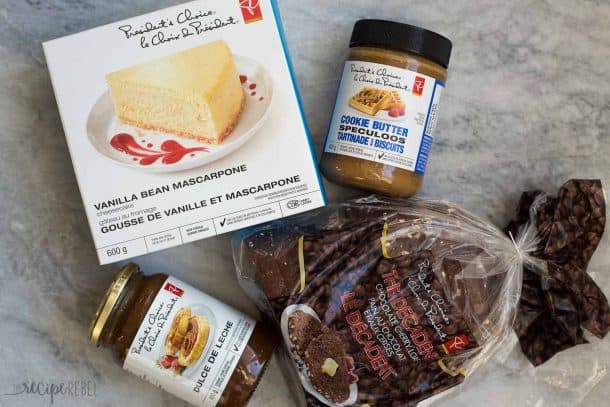 To enter the giveaway, pick one of the items pictured and tell me how YOU would reinvent it!
*This post and incredible giveaway are sponsored by President's Choice. Thank you for supporting brands that help make The Recipe Rebel possible!