This is the second way that I used up my triple batch of bun dough.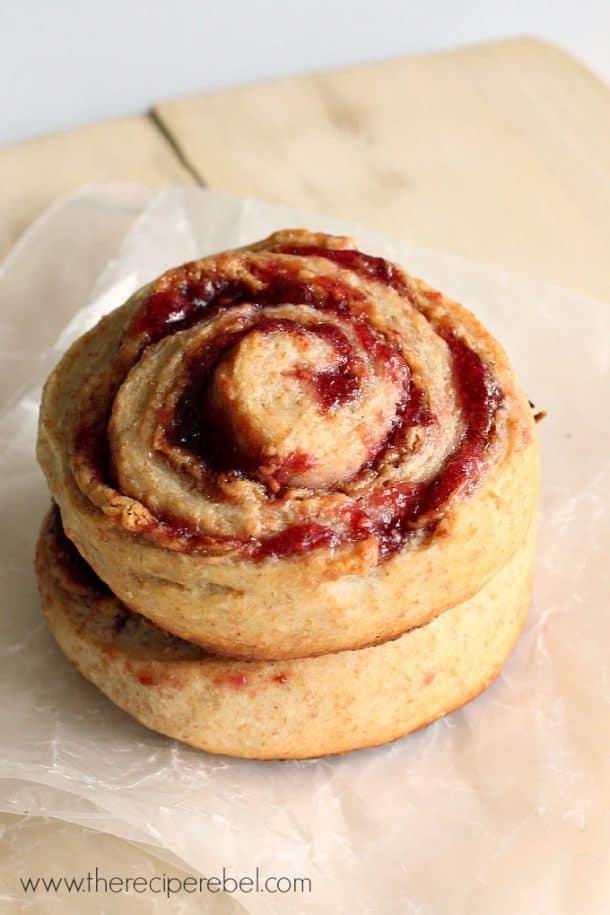 I have to admit, I'm not a PB&J lover.
But I know a lot of people are, including my husband and toddler, so with one recipe's worth of bun dough I made some freezer-ready PB&J.
I know it's not that hard to just make a PB&J sandwich to take for lunch, but I thought these were a little more fun than your average sandwich on two slices of bread. They're also so easy to flash freeze and place in freezer bags, and then you can just grab what you need and go.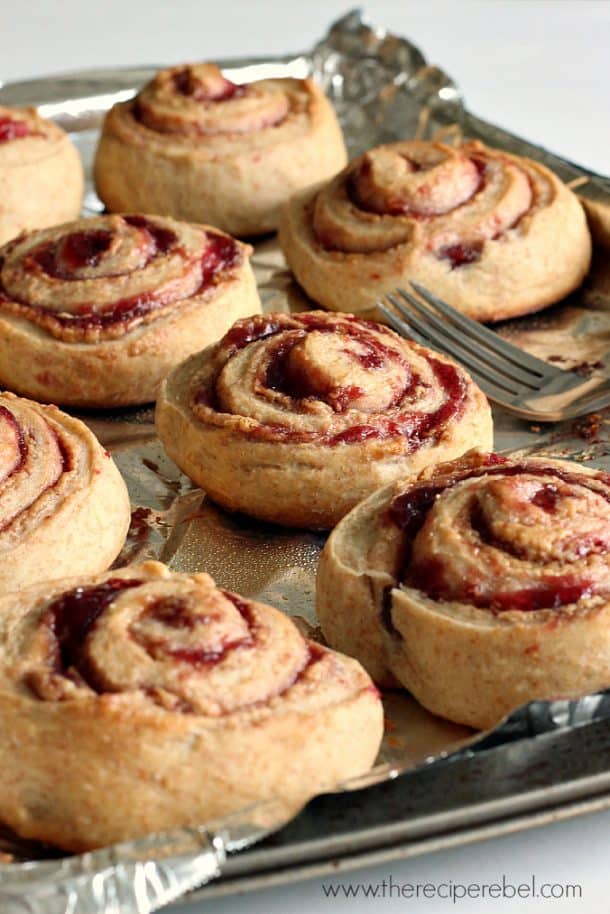 With a career, and a toddler in day care, and a husband working long hours, and a baby on the way, and a blog, grab and go is really important to me come September.
I know I'm probably not the only one!
I'm not going to give you measurements for this one. For one, it's really hard to tell how large your rectangle is going to end up. Two, it's really not too hard to just spread a thin layer of each, and I can't say I measured at all. So while I hope to give you some more freezer lunch or snack ideas, I'm not going to get all specific with this one. Feel free to mix things up and use your favorite jam or spread! Improvisation is encouraged 🙂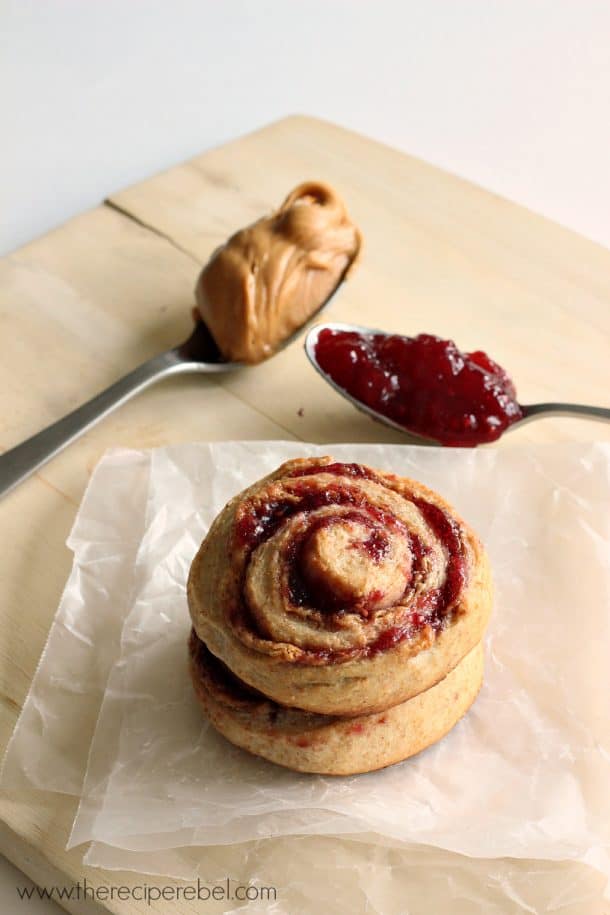 PB&J Buns
A new take on PB&J. Freezer friendly and perfect for a grab and go lunch or breakfast!
Instructions
After the first rise, roll out your dough into a rectangle. I recommend 8-10", depending how big in diameter you want your buns in the end.
Spread a thin layer of peanut butter over your rectangle, leaving about an inch around the edge. Repeat with a thin layer of jam.
Roll up slowly, starting with the long end. Be careful not to squeeze out too much filling. When you get to the last couple inches, bring the end up to meet your roll and pinch together. This will help keep your end clean and create a nice seal.
Preheat oven to 350 degrees F.
Slice with a serrated knife, about 1-1.5" thick. Place on baking sheets that have been lined with tin foil and sprayed with non-stick. (I got 24 medium-sized buns and placed them in 4 rows of 3 on two sheets)
Bake for 20-25 minutes until golden brown.
Eat or prepare for the freezer:
Let cool to room temperature. Replace the tin foil with wax paper or plastic wrap and place buns back on the baking sheets, making sure they are not touching. Freeze for 1-2 hours until firm, then place in large freezer bags. Return to the freezer.
See these Pizza Buns I also made this week!